Vegan & Gluten-free Skillet Chocolate Chip Cookie
This vegan & gluten-free skillet chocolate chip cookie is one of those desserts that's best enjoyed with others. Just imagine you have people over, you just finished dinner and you serve this heavenly treat in the middle of the table. Straight out of the oven with a generous dollop of ice cream on top. Who could resist that?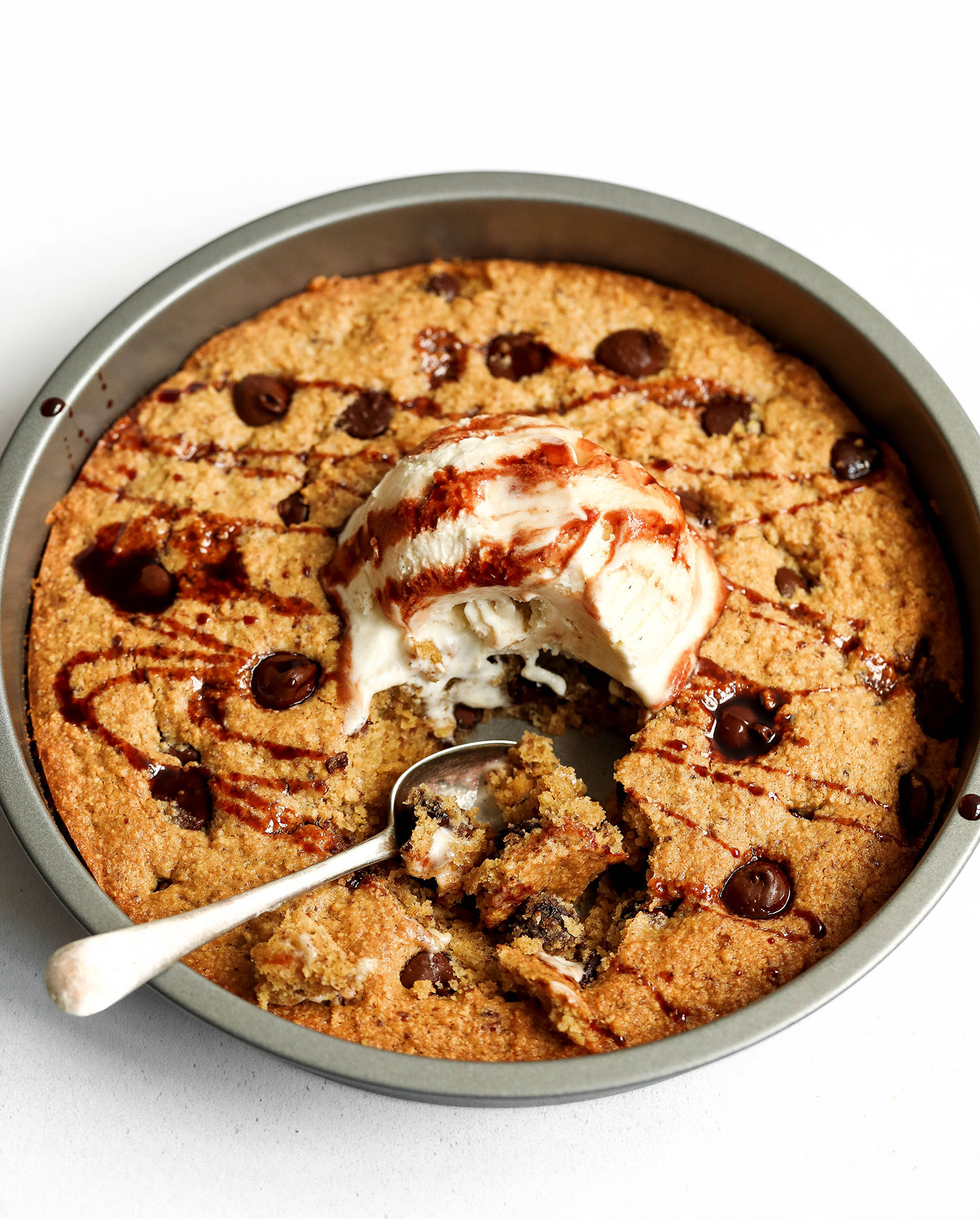 Although it tastes best warm, I've also had it cold from the fridge and it still tastes divine! Made with healthier substitutions like oats and ground almonds. It's also completely dairy-free, egg-free and gluten-free.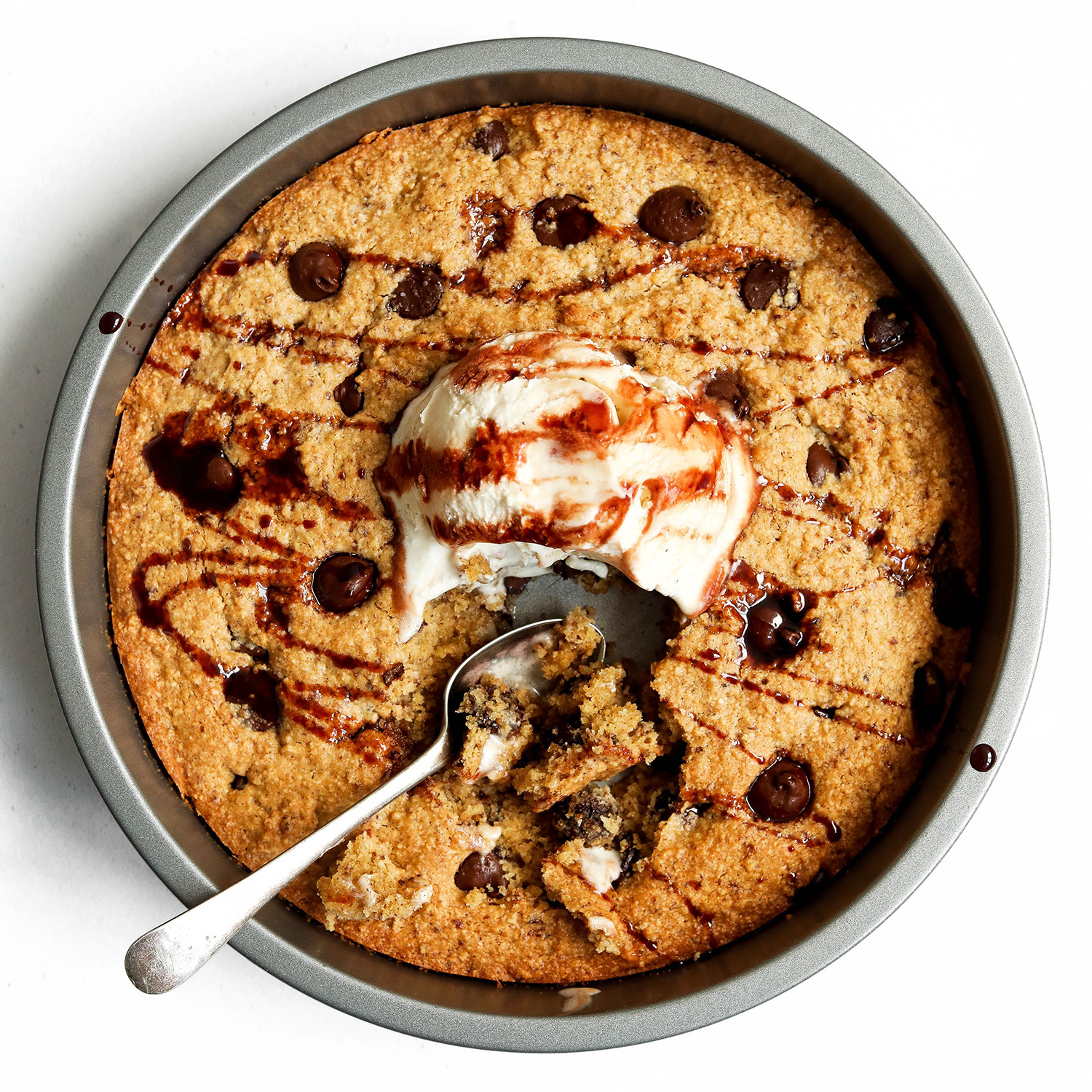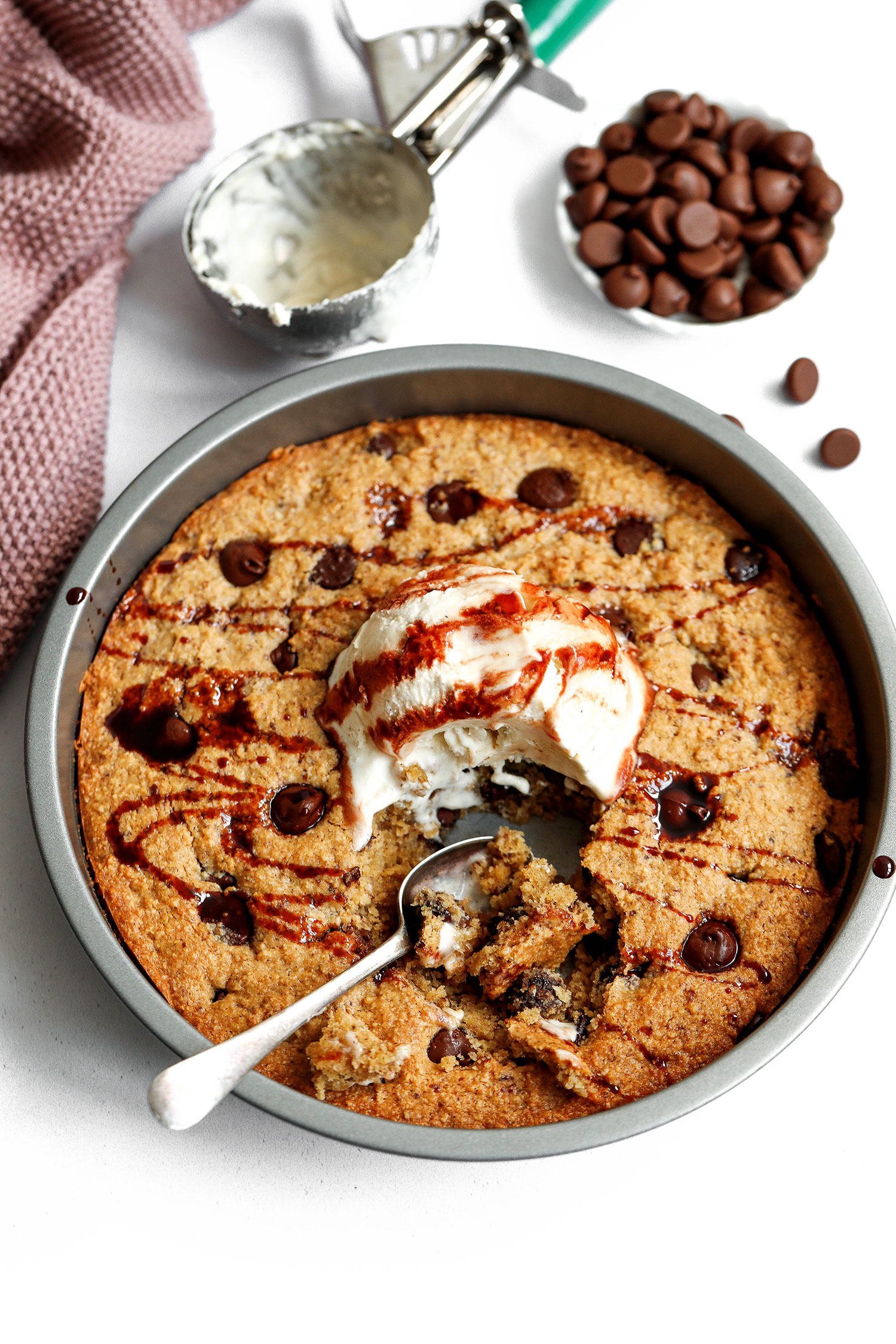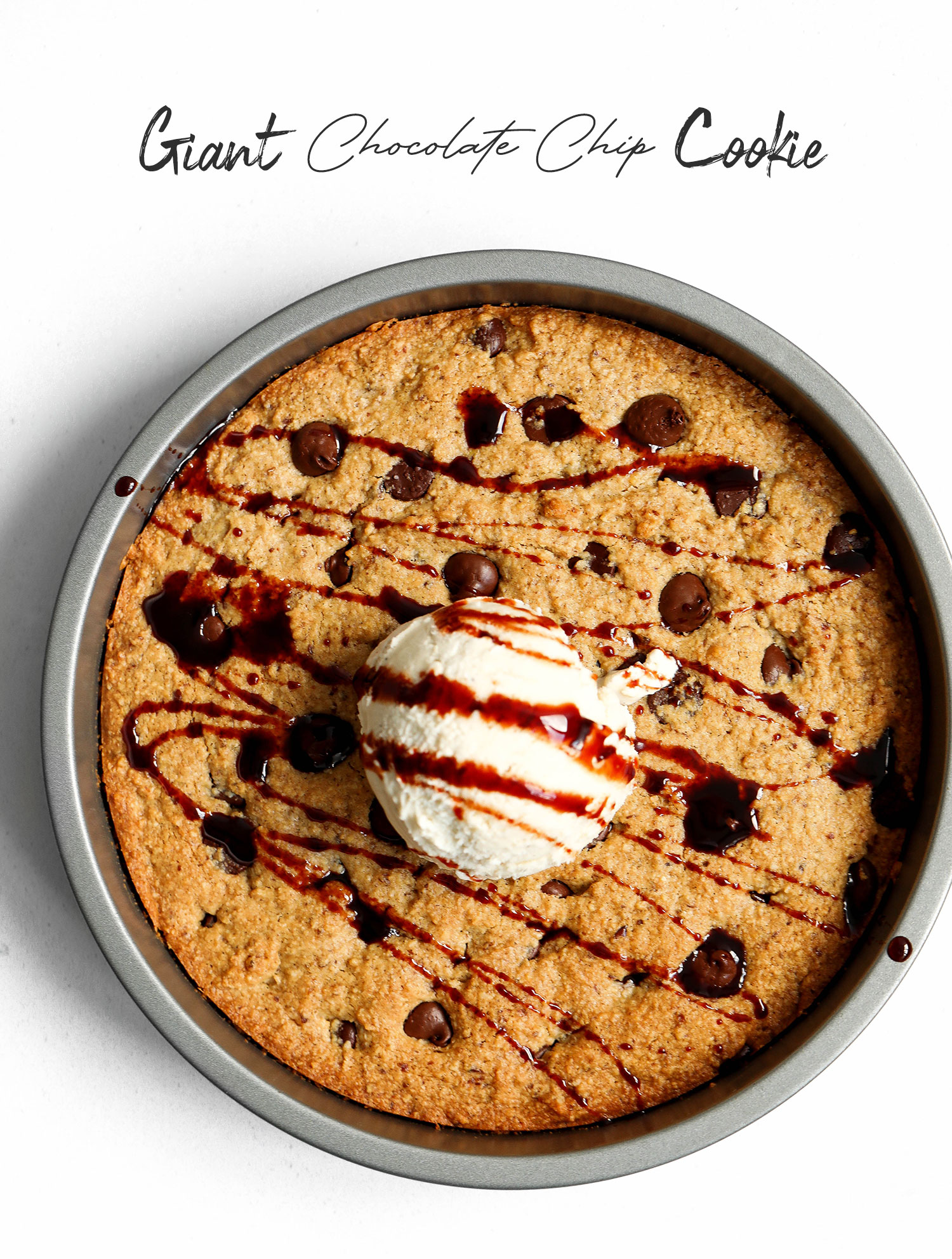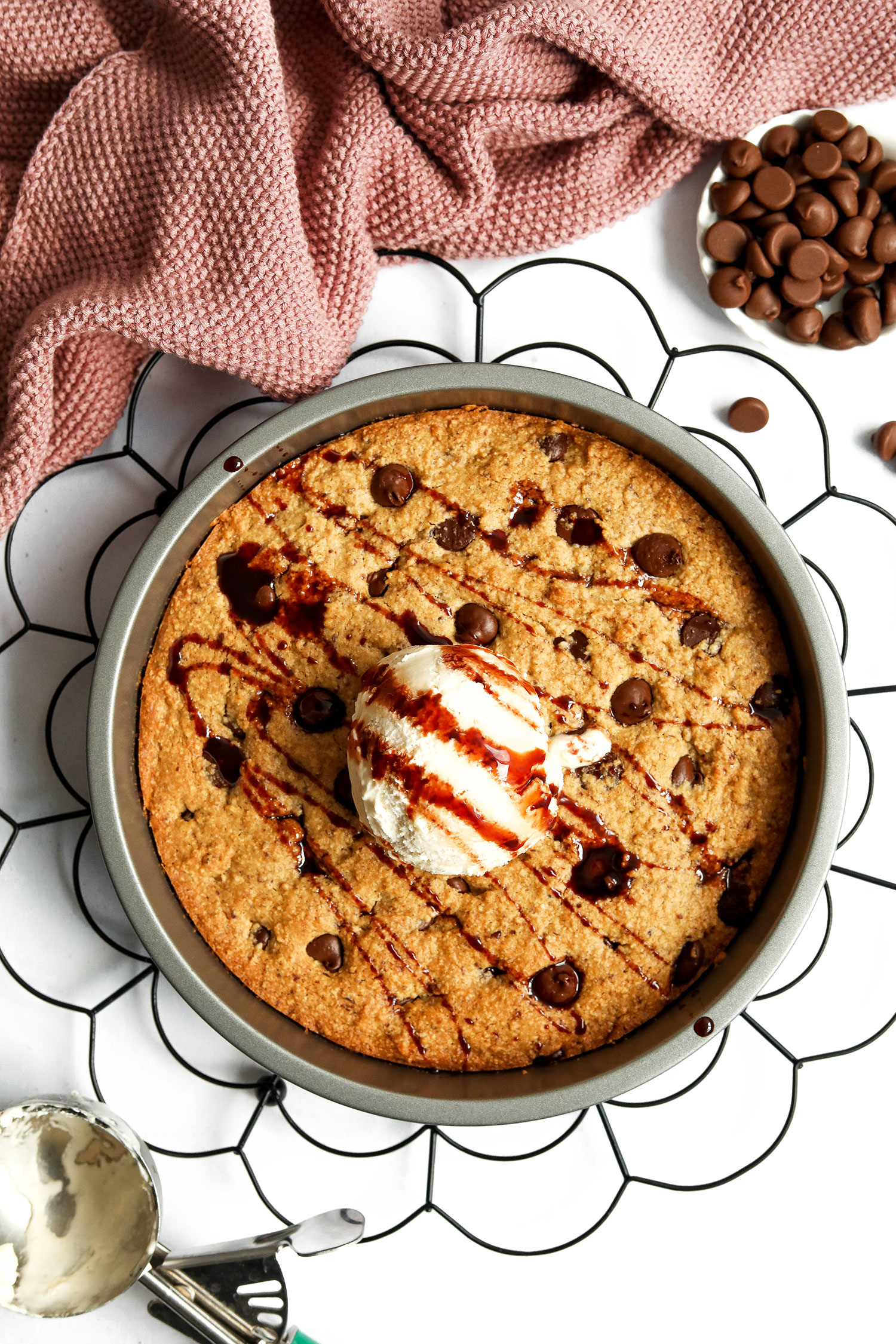 ---
Vegan & Gluten-free Skillet Chocolate Chip Cookie
Ingredients
50g (1/2 cup) ground almonds
85g (3/4 cup) oat flour – plain oats blended into a flour in the food processor. Use gluten-free oats if allergic/intolerant
65g (1/3 cup) brown sugar
1/4 tsp salt
1/2 tsp baking powder
1 tbsp milled flaxseed + 3 tbsp water
4 tbsp (1/4 cup) coconut oil, melted
2 tbsp milk of choice
1/2 tsp vanilla past or 1 tsp vanilla extract
80g (1/2 cup) dairy-free chocolate chips
Method
Preheat the oven to 180C/160C fan/350F
Create the flax egg by mixing 1 tbsp milled flaxseed with 3 tbsp water in a small bowl . Leave to set for 10 minutes.
In a large bowl, mix together the ground almonds, oat flour, brown sugar, baking powder and salt.
Pour in the melted spread, milk, vanilla and the set flax egg. Mix to combine, then fold in the chocolate chips.
Transfer the mixture into an 8″ cake tin or cast iron skillet and bake for 30 minutes until the top of the cookie has turned golden brown.
Serve warm with vanilla ice cream.
Enjoy!
---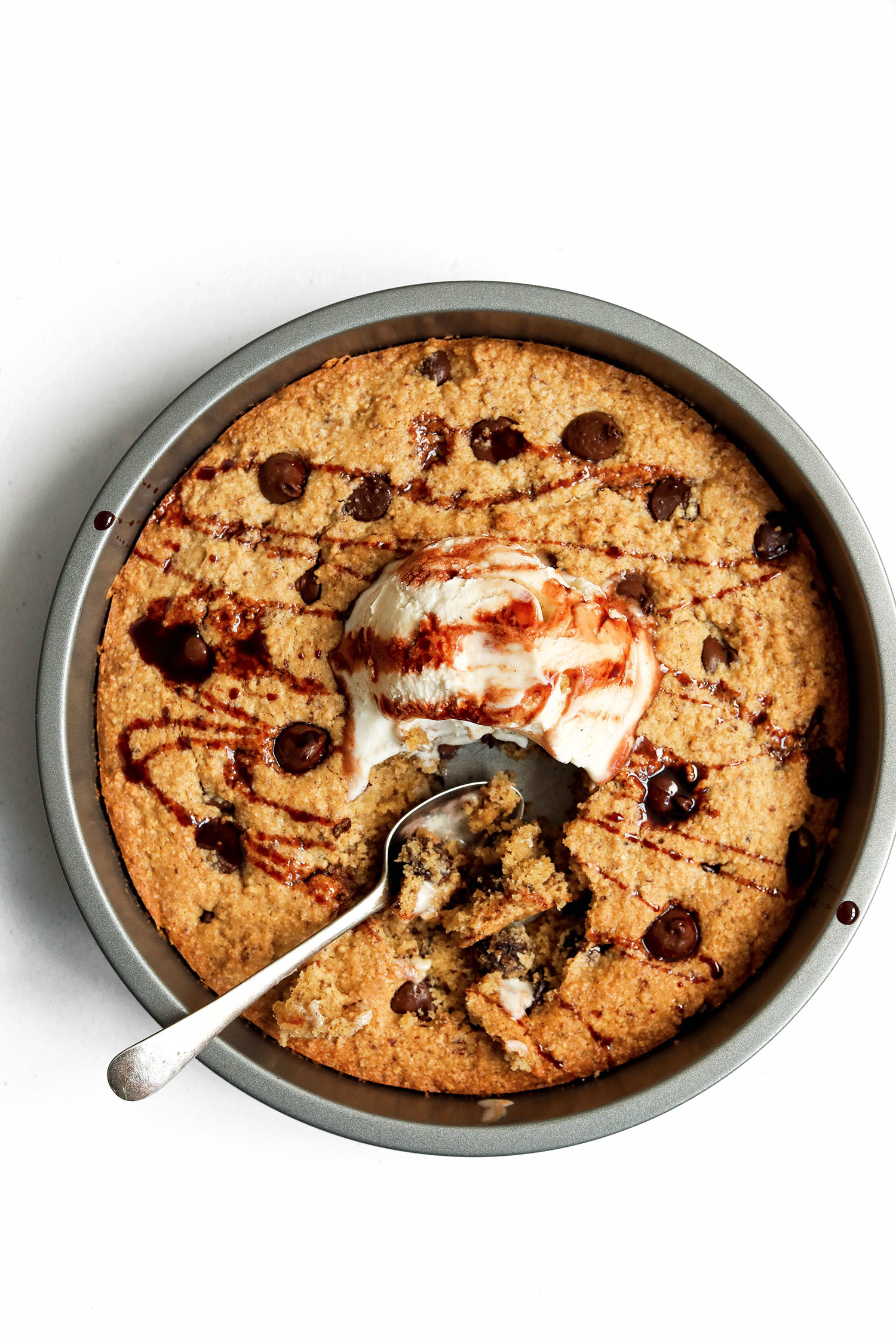 Share This Post