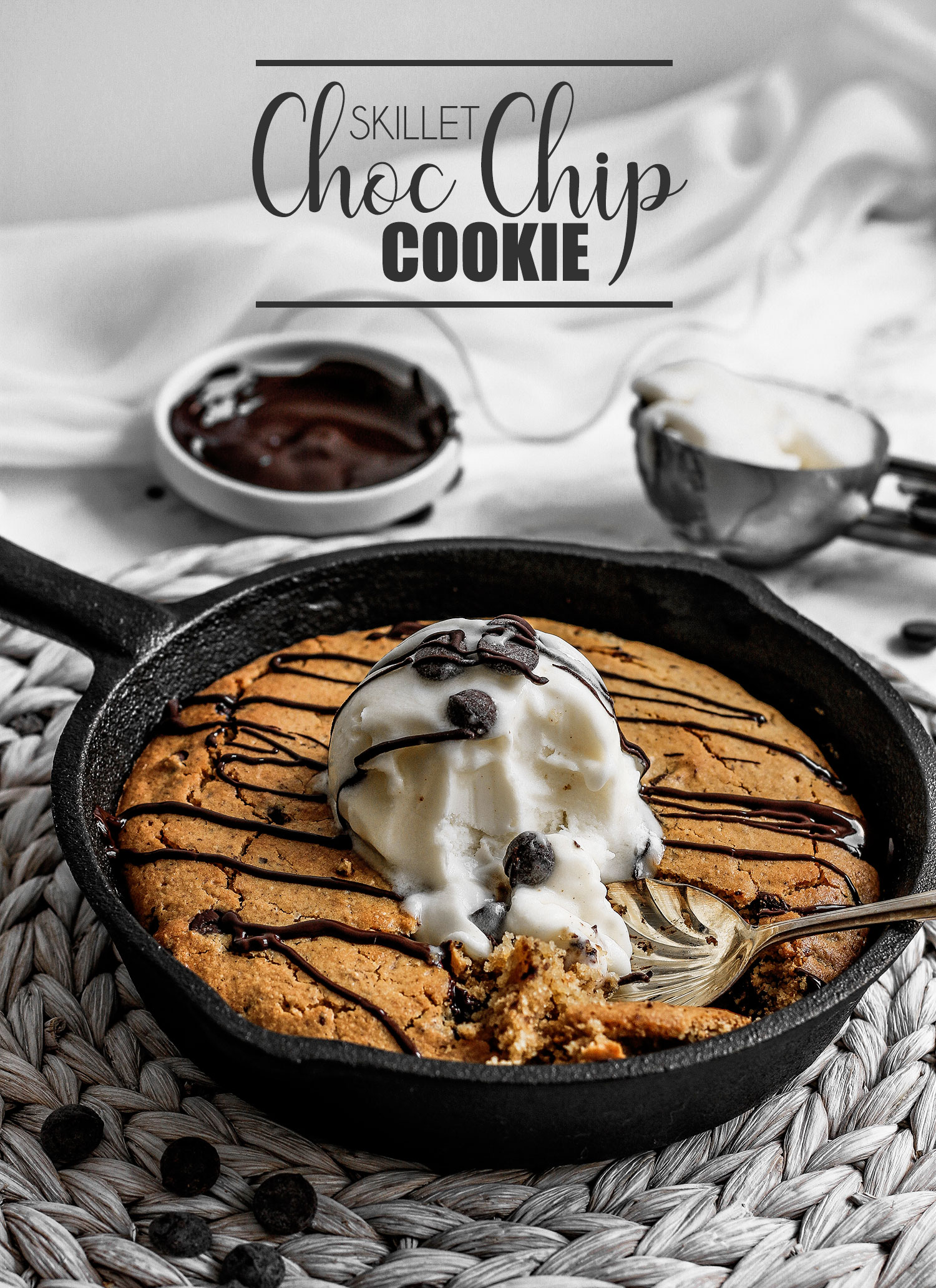 Vegan & Gluten-free Skillet Chocolate Chip Cookie
This vegan & gluten-free skillet chocolate chip cookie is one of those desserts that's best enjoyed with others. Just imagine you have people over, you just finished dinner and you serve this heavenly treat in the middle of the table. Straight out of the oven with a generous dollop of ice cream on top. Who could resist that?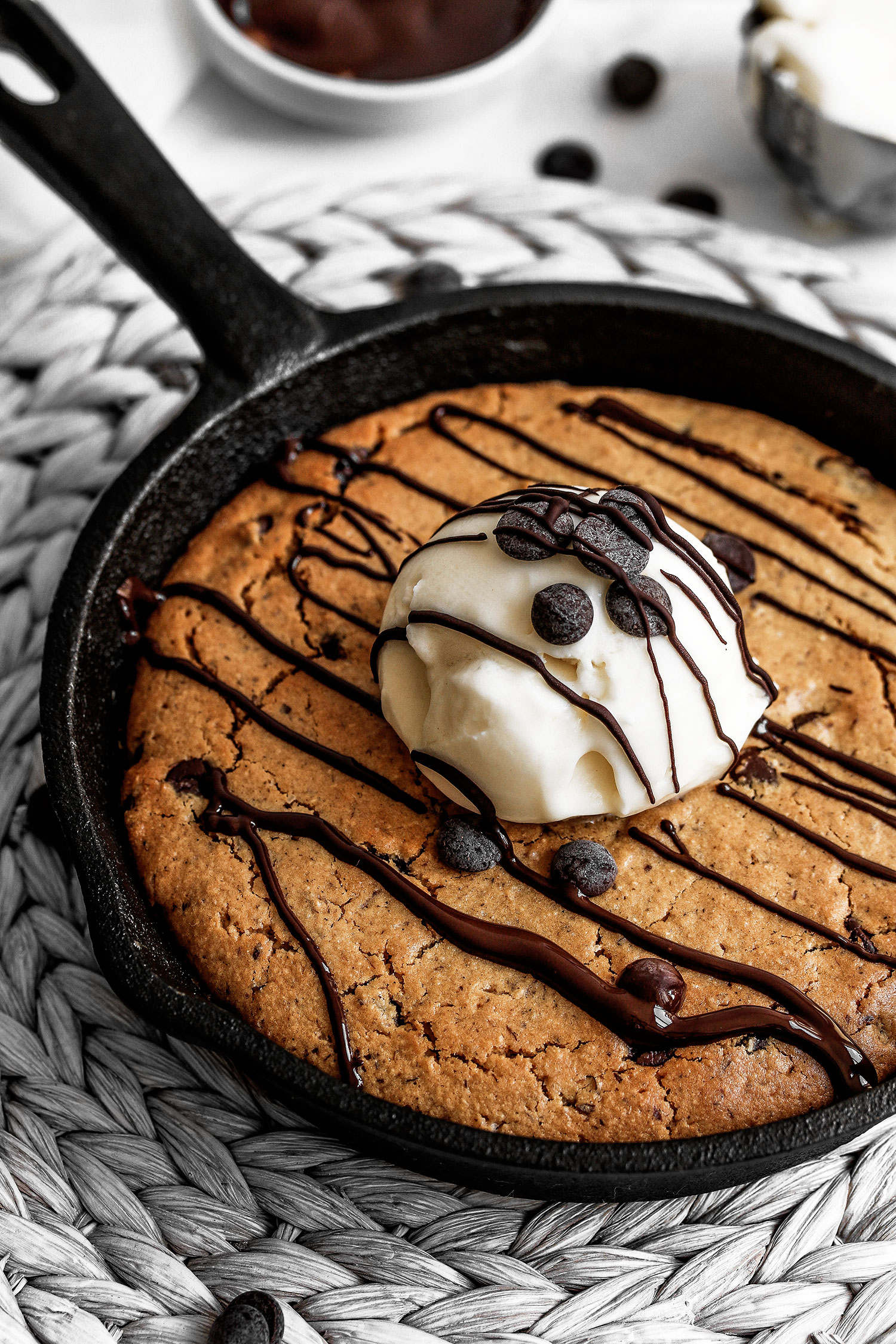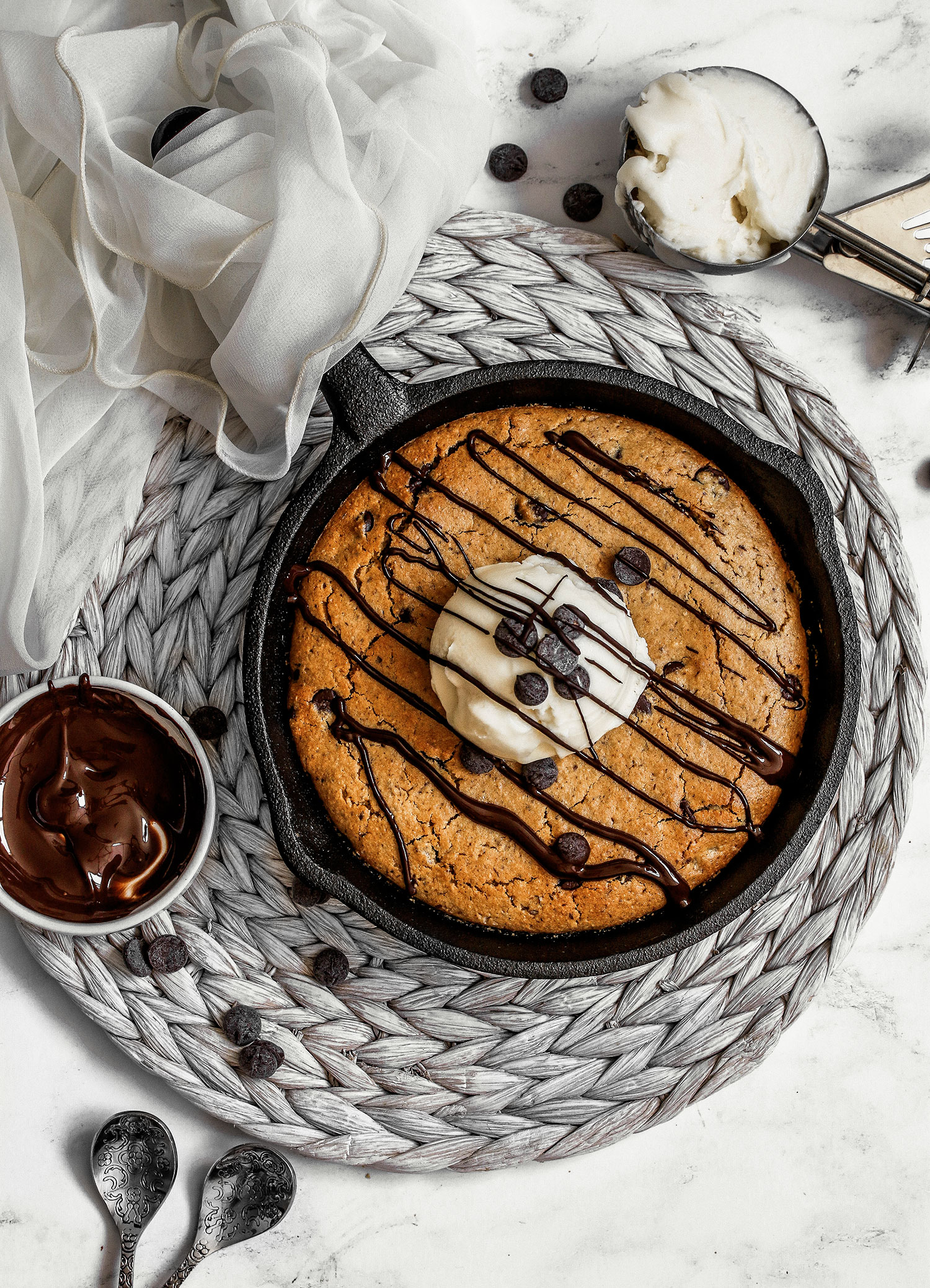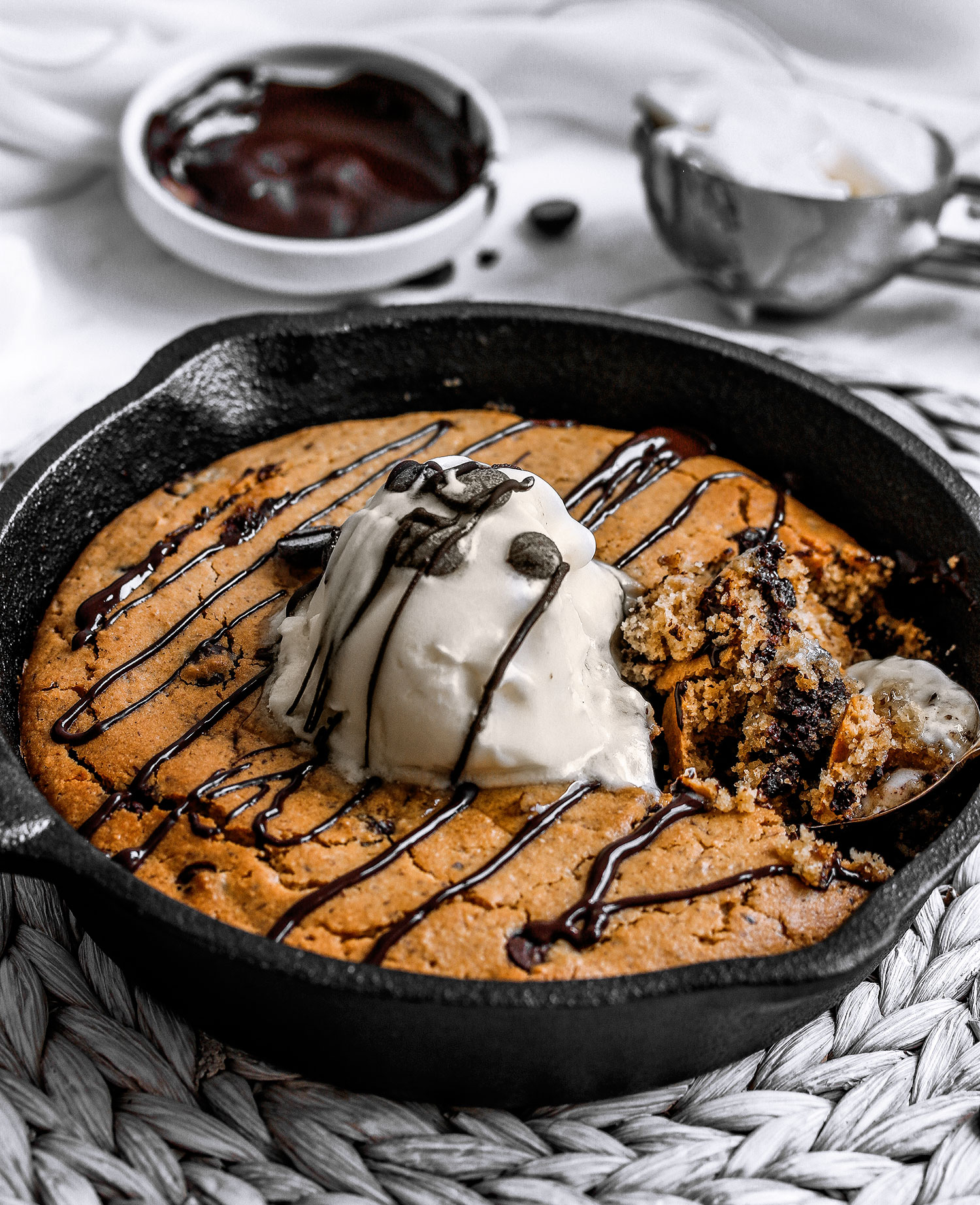 Although it tastes best warm, I've also had it cold from the fridge and it still tastes divine! Made with healthier substitutions like oats and ground almonds. It's also completely dairy-free, egg-free and gluten-free.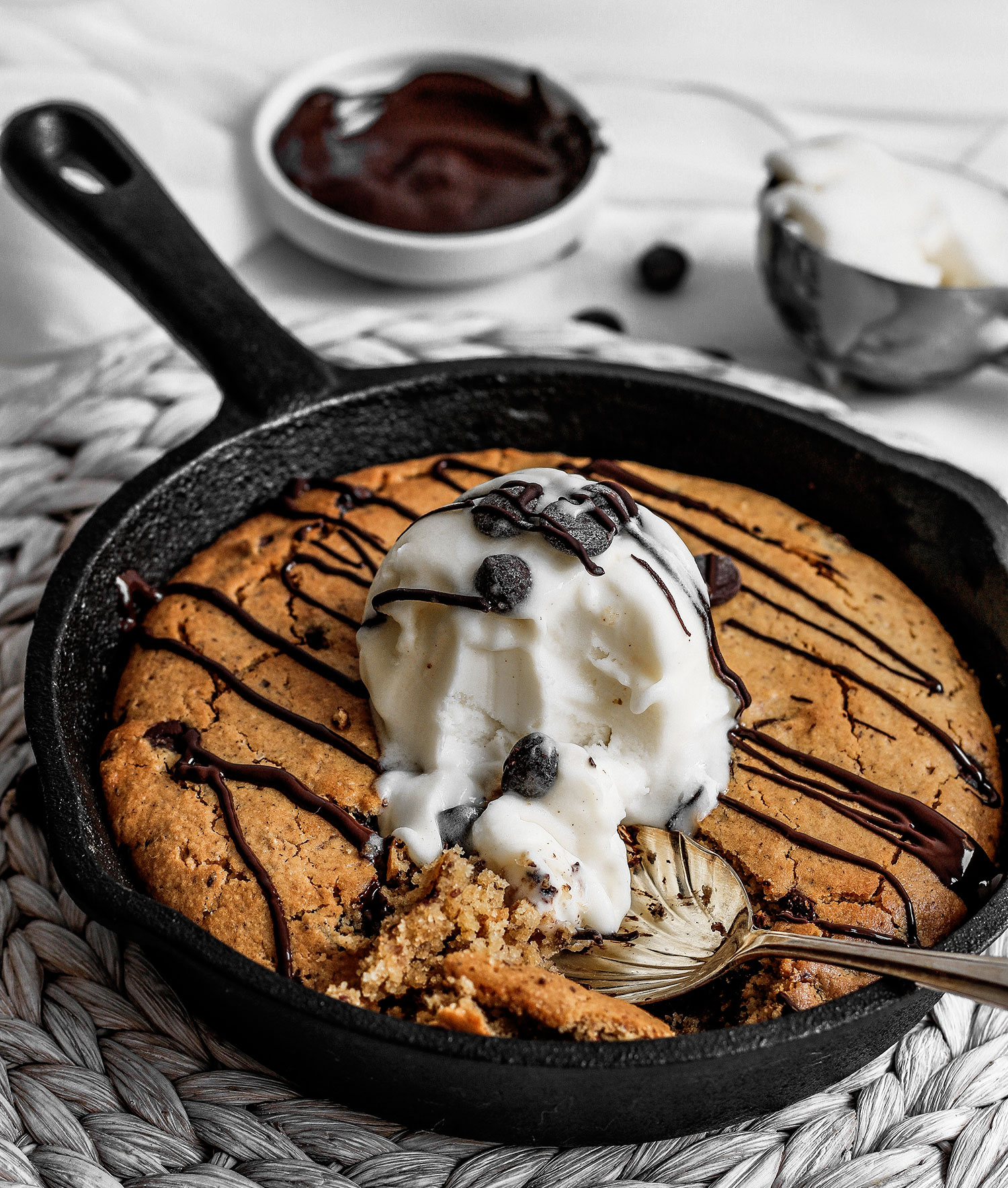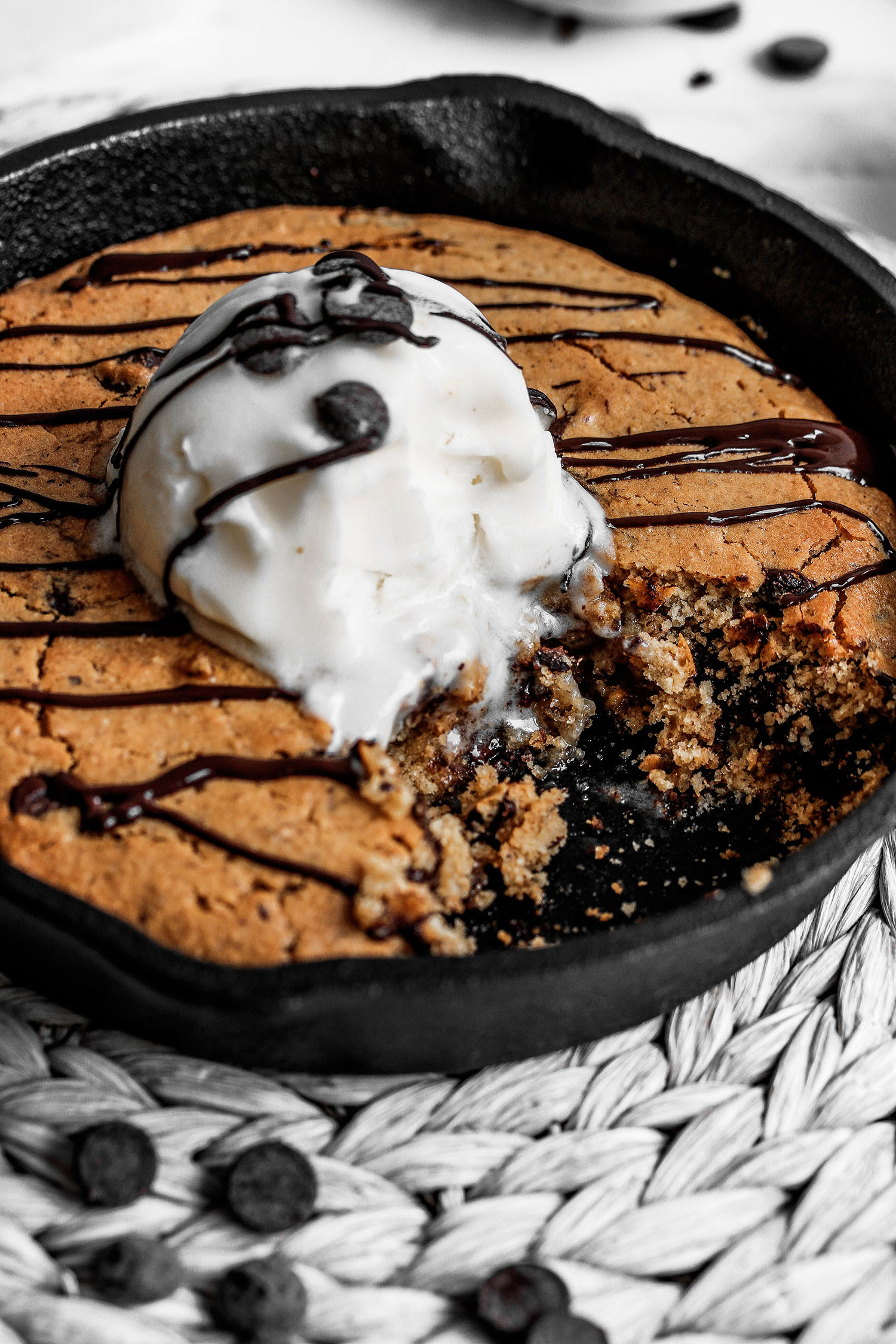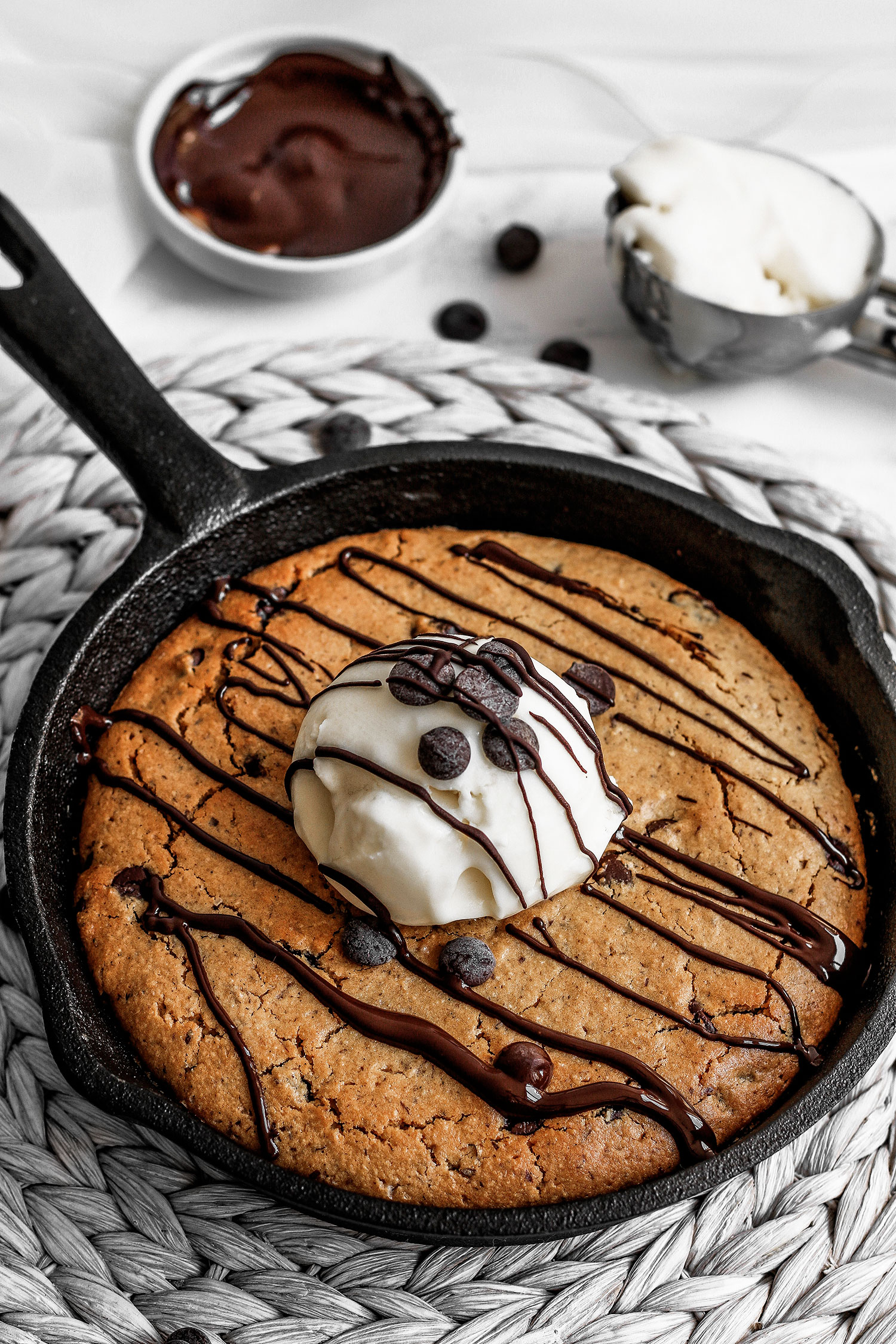 Now that The Great British Bake Off is back on our screens, I'm making it a habit to bake something on a Tuesday ready to enjoy while I intently watch what the amateur bakers have in store. I love taking notes of the interesting flavour combinations they use. It's an amazing source for inspiration for a food blogger like myself, or anyone interested in baking for that matter.
I'm setting myself a challenge to create a GBBO post every week inspired by the theme of that week's episode or perhaps even attempting a healthified version of the recipe used in the technical challenge. Last week they made Wagon Wheels, which is one of my favourite cookies. Luckily I already had a Wagon Wheels recipe on my blog (find it here), and it was also featured on The Telegraph the following day, which I was so thrilled by!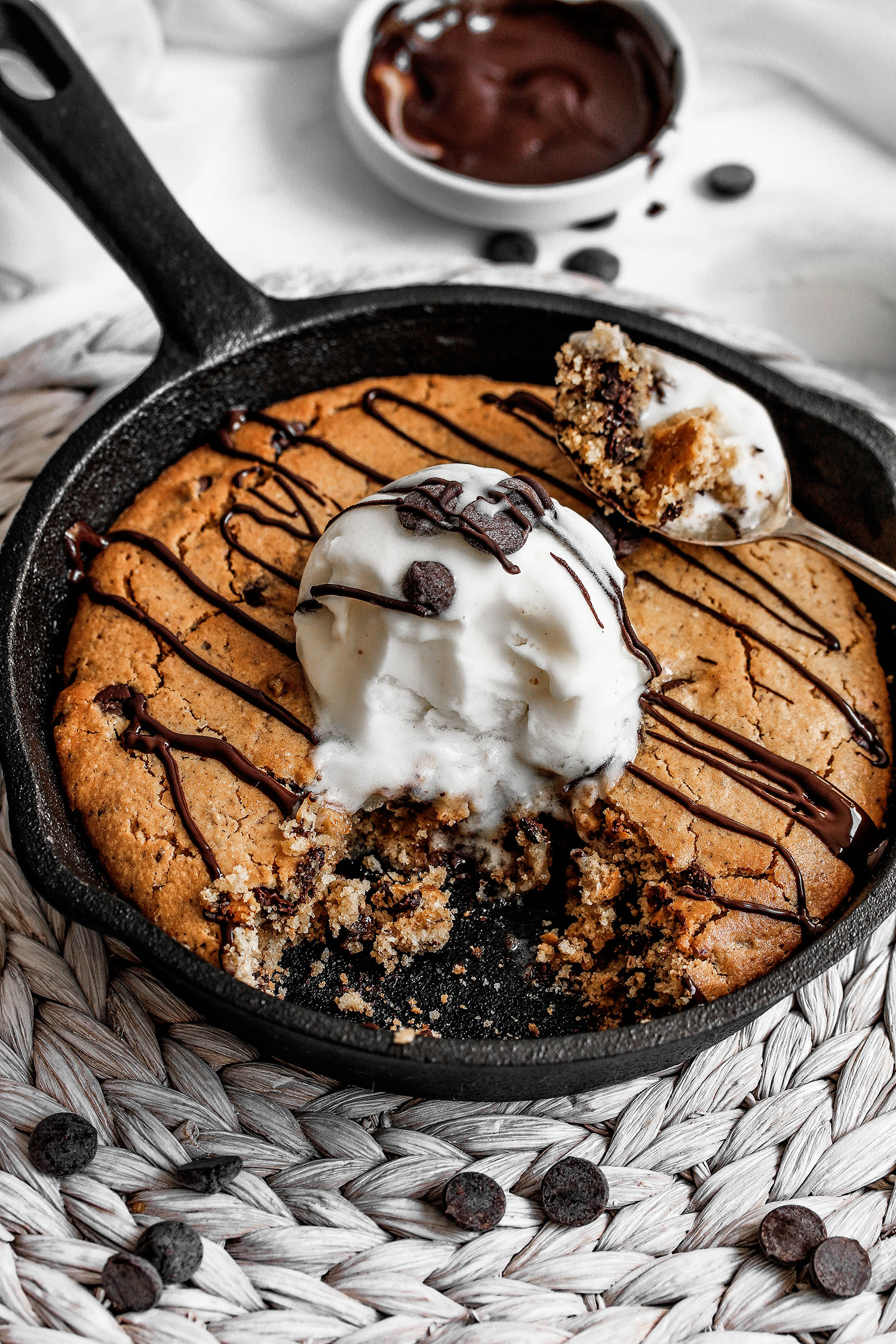 ---
Vegan & Gluten-free Skillet Chocolate Chip Cookie
Ingredients
50g (1/2 cup) ground almonds
82g (3/4 cup) oat flour – plain oats blended into a flour in the food processor. Use gluten-free oats if allergic/intolerant
65g (1/3 cup) brown sugar
1/4 tsp salt
1/2 tsp baking powder
1 tbsp milled flaxseed + 3 tbsp water
4 tbsp (1/4 cup) dairy-free spread, melted – or you can use coconut oil
2 tbsp milk of choice
1/2 tsp vanilla past or 1 tsp vanilla extract
80g (1/2 cup) dairy-free chocolate chips
Method
Preheat the oven to 180C/160C fan/350F
Create the flax egg by mixing 1 tbsp milled flaxseed with 3 tbsp water in a small bowl . Leave to set for 10 minutes.
In a large bowl, mix together the ground almonds, oat flour, brown sugar, baking powder and salt.
Pour in the melted spread, milk, vanilla and the set flax egg. Mix to combine, then fold in the chocolate chips.
Transfer the mixture into an 8″ cast iron skillet and bake for 30 minutes until the top of the cookie has turned golden brown.
Serve warm with vanilla ice cream.
Enjoy!

---
Share This Post