Vegan & Gluten-free Chocolate Stuffed Pancakes
Oaty pancakes with chocolatey goodness hidden inside! These vegan & gluten-free chocolate stuffed pancakes are easier to make than you think and they taste absolutely divine!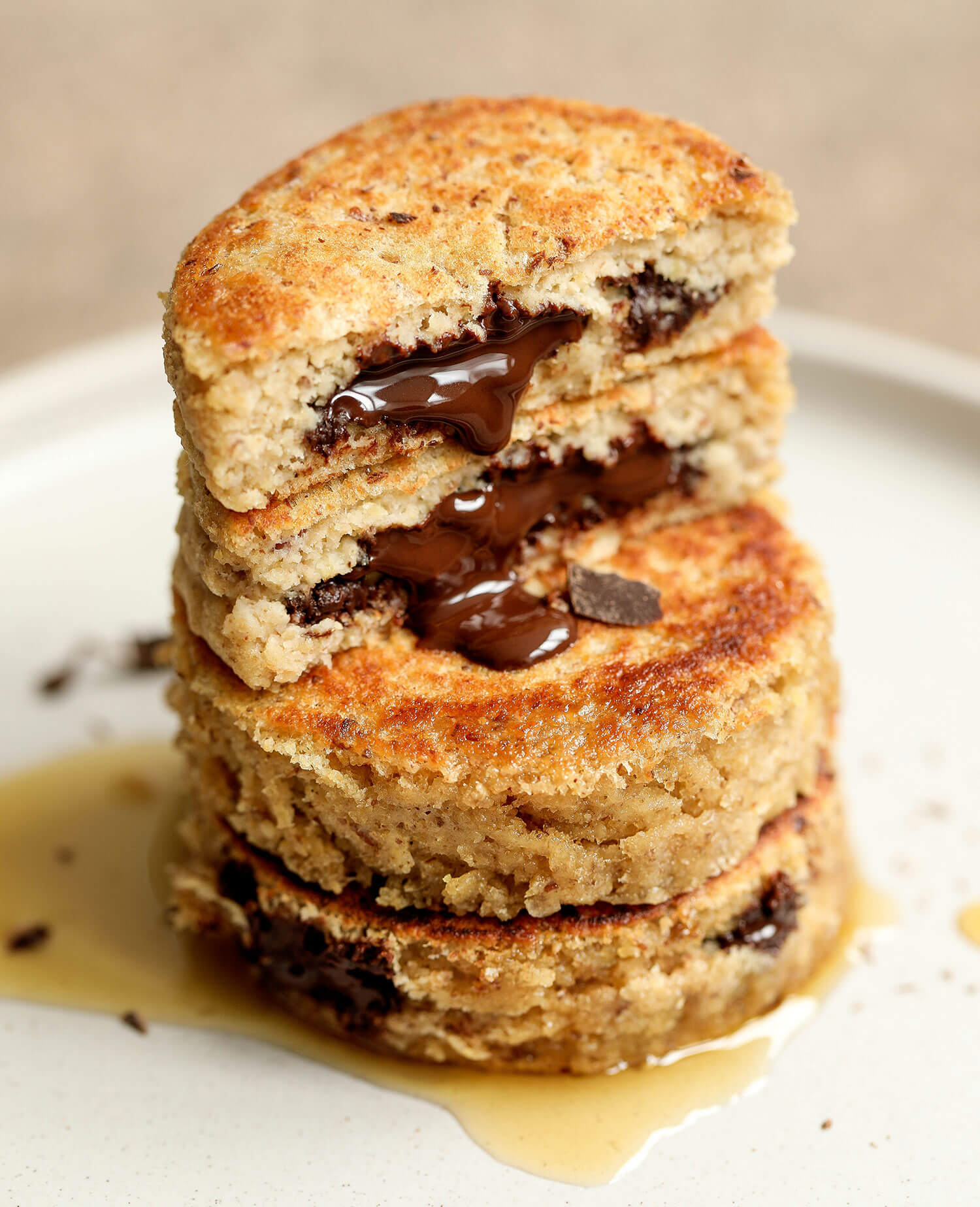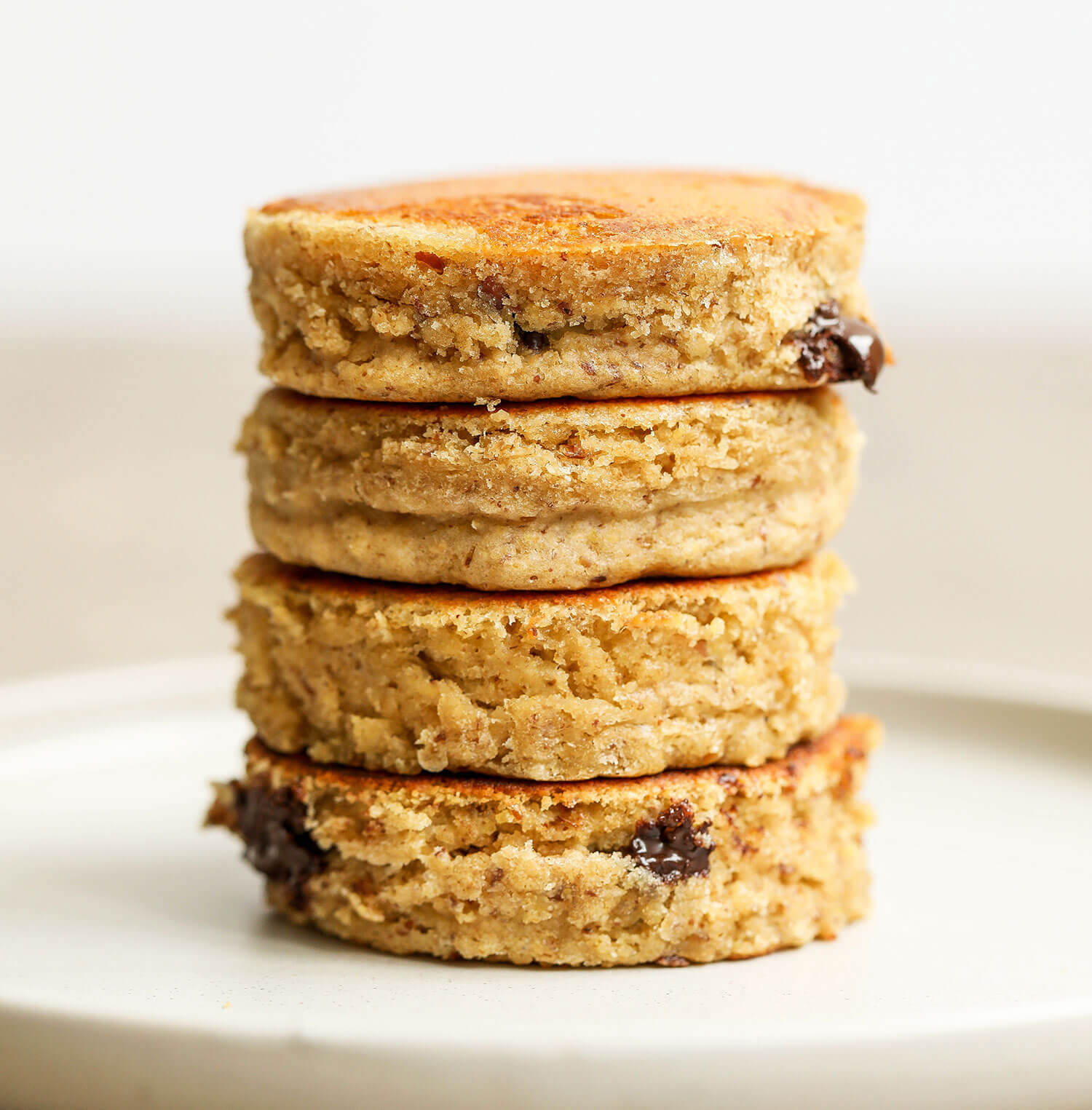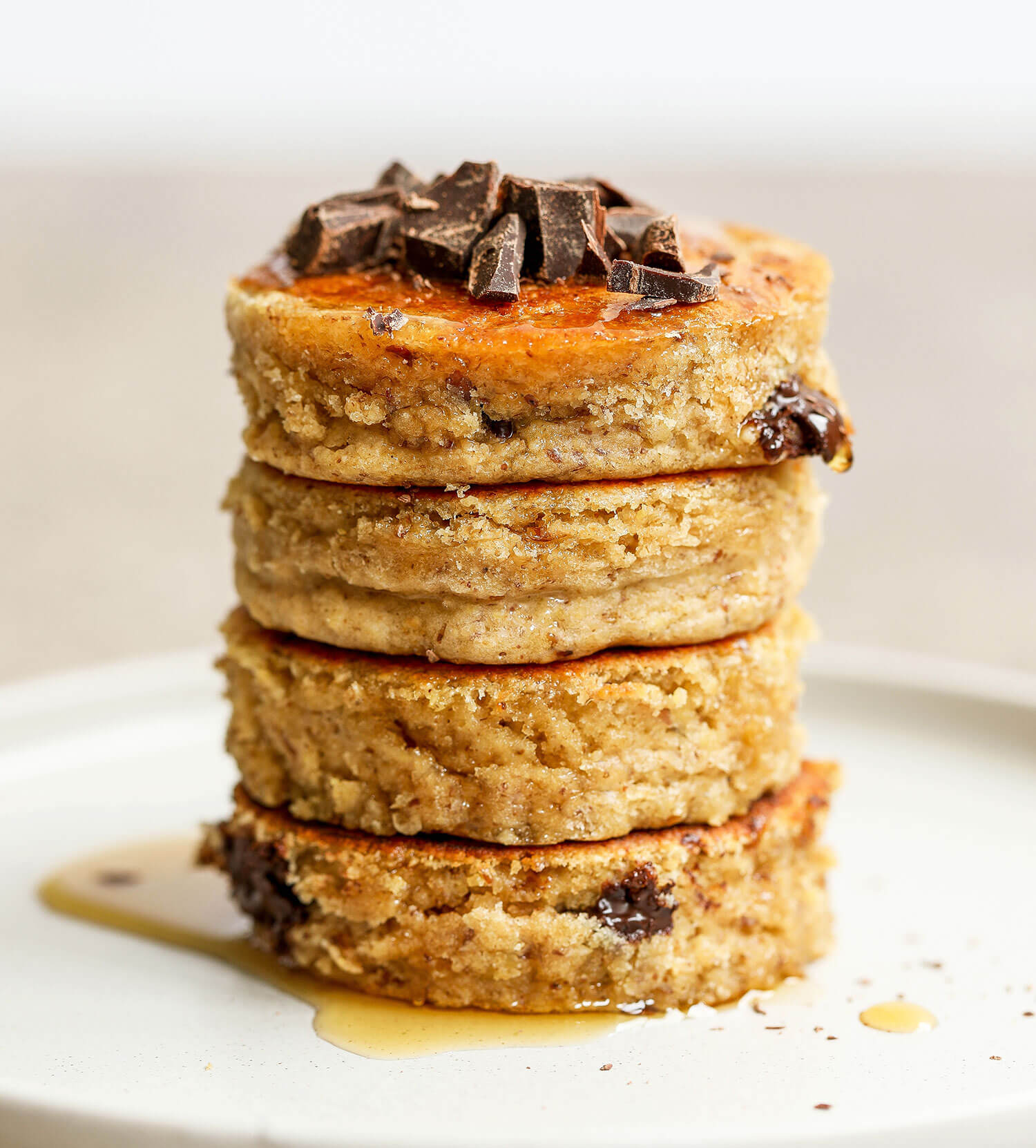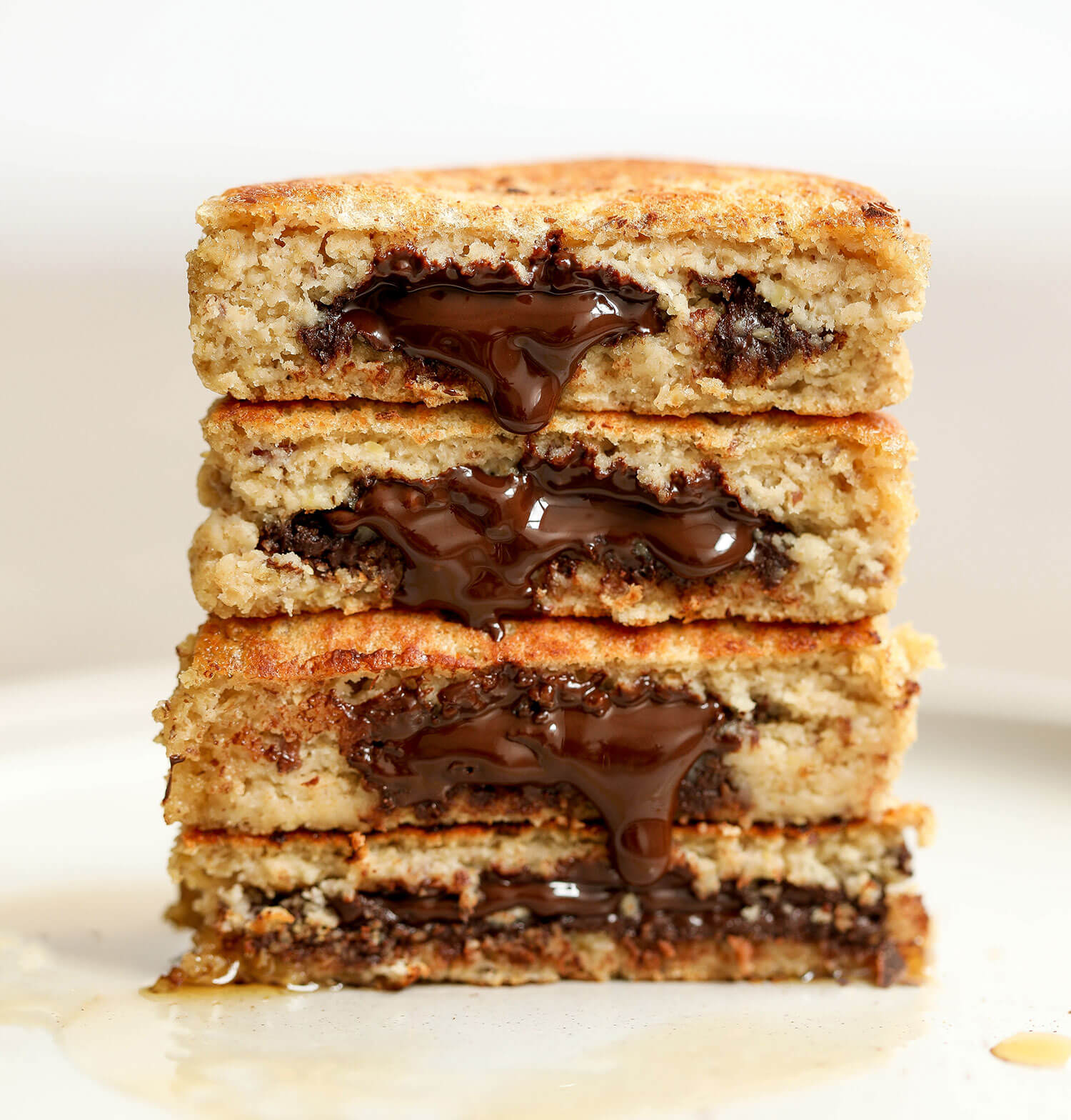 I made these pancakes especially for pancake day, but they can be enjoyed anytime of the year, week or day! As an indulgent breakfast, snack or a healthier dessert.
These pancakes are:
Egg-free
Gluten-free
Vegan
Soy-free
Nut-free
Super easy to make
and so delicious!
You MUST give these vegan & gluten-free chocolate stuffed pancakes a try! You can thank me later 😉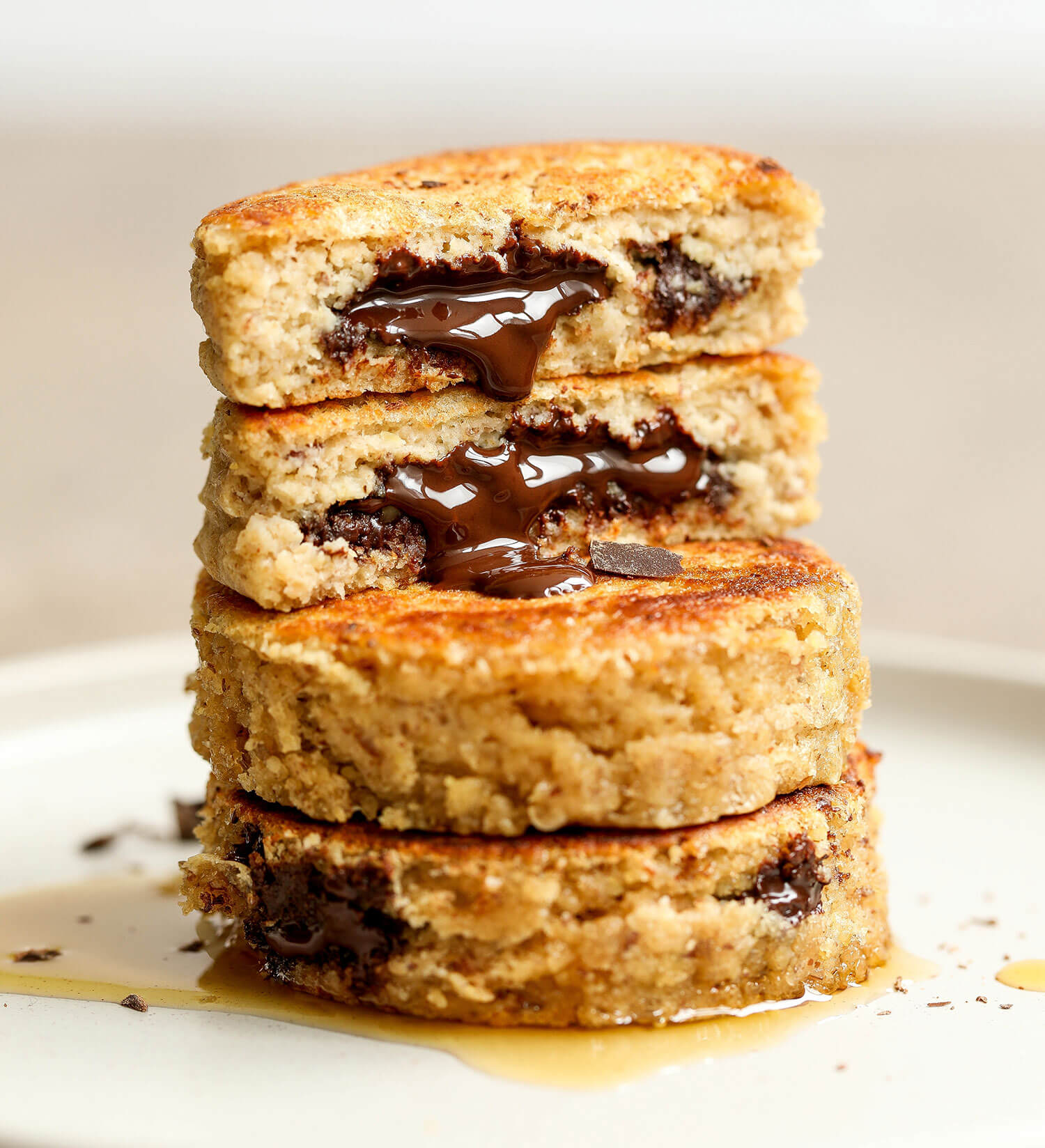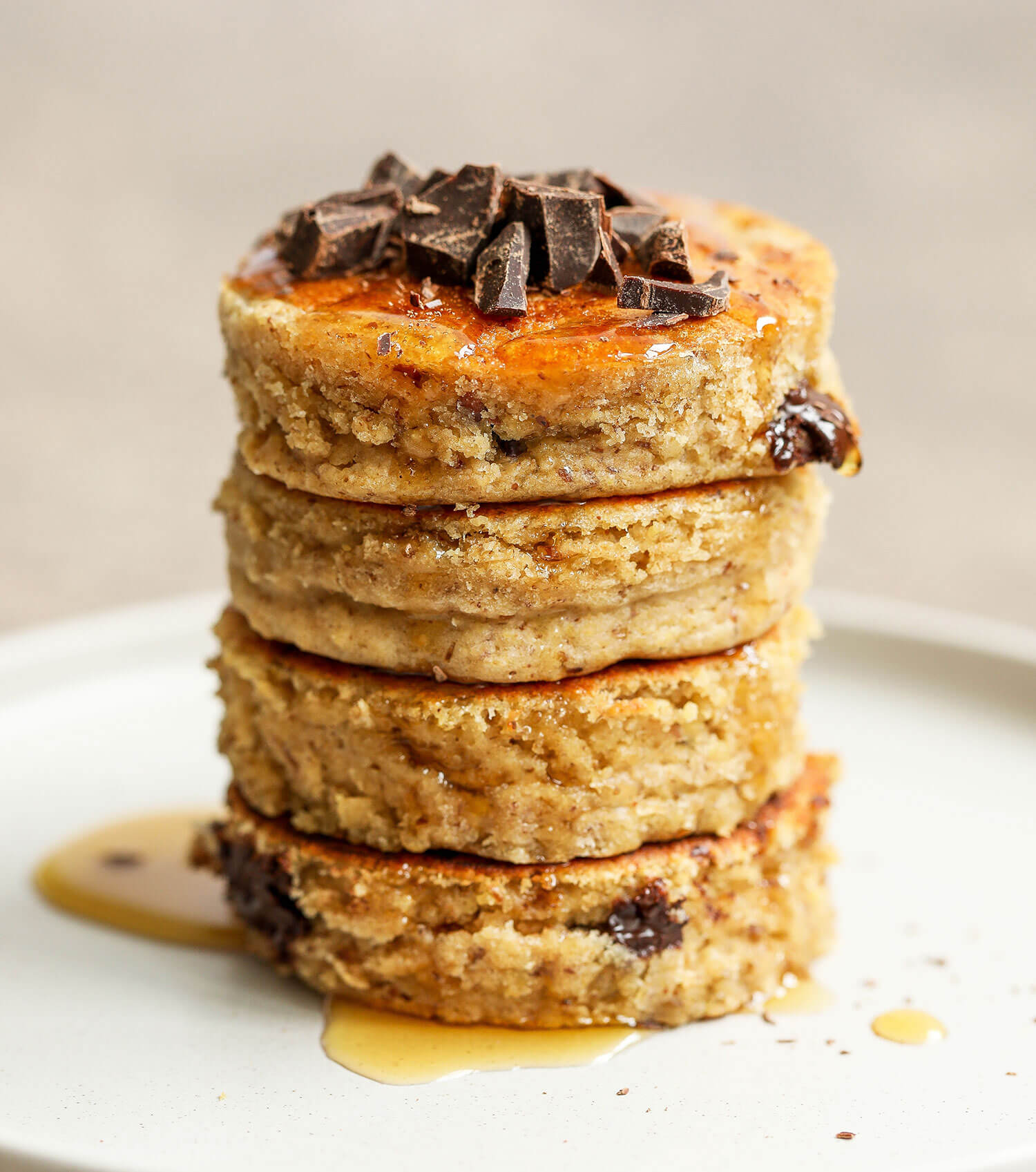 ---
Vegan & Gluten-free Chocolate Stuffed Pancakes
Serves – 2 (about 4 pancakes per person)
Ingredients
110g (1 cup) oat flour – make your own by blending rolled oats into a flour in the food processor. Use gluten-free if you're allergic/intolerant to gluten.
1/4 tsp salt
1 tsp baking powder
1 flax egg – tbsp milled flaxseed + 3 tbsp water
2 tbsp oil
1 tbsp maple syrup
120ml (1/2 cup) milk of choice
4 squares (around 40g) of dairy-free dark chocolate, chopped in half to create 8 pieces
Method
Prepare the flax egg by mixing 1 tbsp milled flaxseed with 3 tbsp water in a small bowl. Leave to set for 10 minutes.
Mix together the oats, salt and baking powder in a bowl, then pour in the milk, oil, maple syrup and flax egg. You should end up with a batter that's not too thin or too think.
Heat a little bit of oil in a frying pan over a medium heat, then drop 1 tbsp of the pancake batter per pancake. Place a piece of the dark chocolate on top, then add a little bit more batter to cover the chocolate. Use a spoon or spatula to spread the batter to create an even layer on top.
Cook the pancake on each side for 1-2 minutes, then flip and cook for another minute.
Enjoy!
---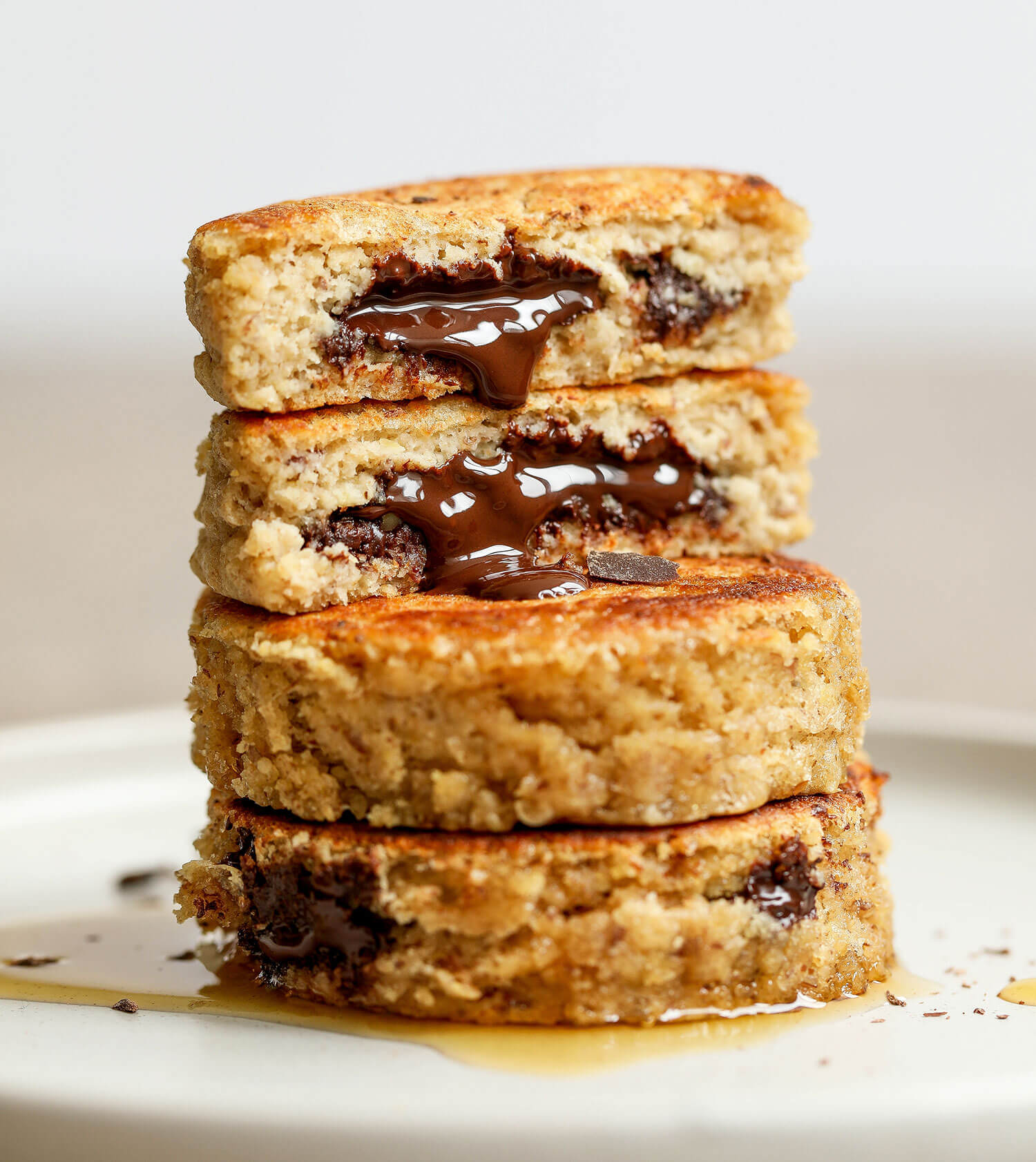 Share This Post