Vegan Gluten-free Chocolate Cupcakes
Who can resist a chocolate cupcake? Well, maybe if you were trying to look after your health or lose weight you might resist the urge to reach out for one.
But…
What if I told you I have a chocolate cupcake recipe that is grain-free, gluten-free, dairy-free, vegan, refined sugar-free, high in protein, high in fibre and packed full of minerals and vitamins, would you believe me? Oh, and did I mention they taste AMAZING!
The main ingredient is…
wait for it…
BEANS!
Whoever came up with the idea of using beans in baked goods is a genius! Beans are amazing. They're full of fibre, slow releasing carbohydrates, minerals, vitamins and their consumption is associated with protecting against so many preventable chronic diseases from type 2 diabetes, cardiovascular disease and even cancer! They really are so underrated in my opinion.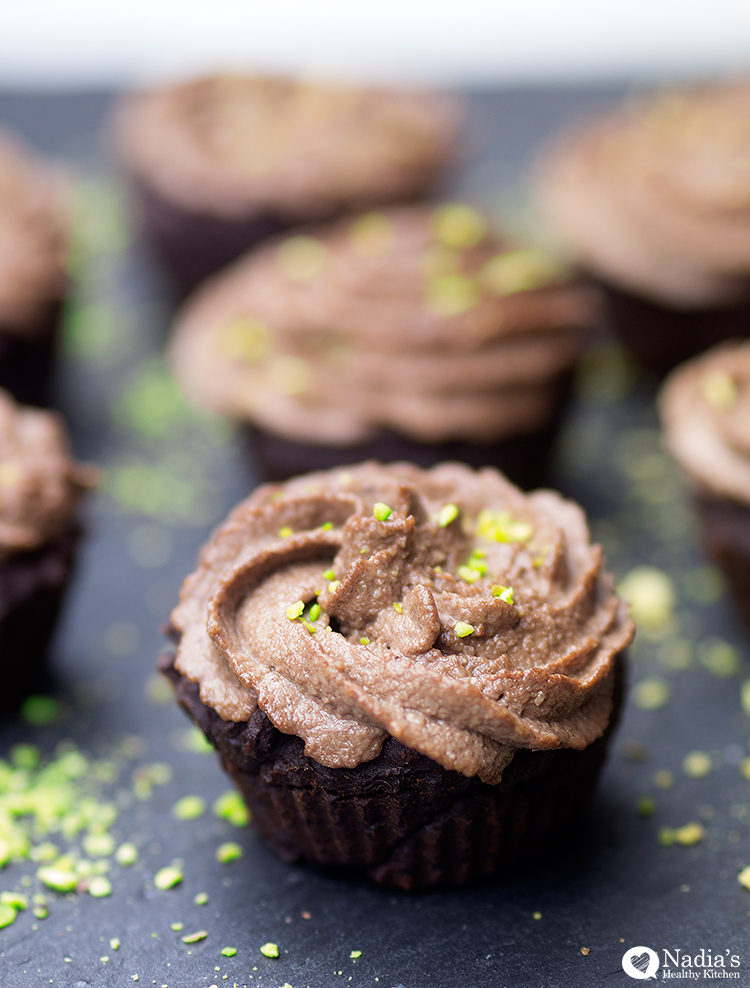 To sweeten these vegan gluten-free chocolate cupcakes, I'm using some dates. You can't beat dates as a sweetener. They are by far the best way to sweeten desserts. Packed with fibre, minerals and vitamins. No sugar-free alternative even comes close to the amazingness that is the humble date.
Instead of using oil, I added in some natural, unsweetened almond butter for extra protein, fibre and nutrients.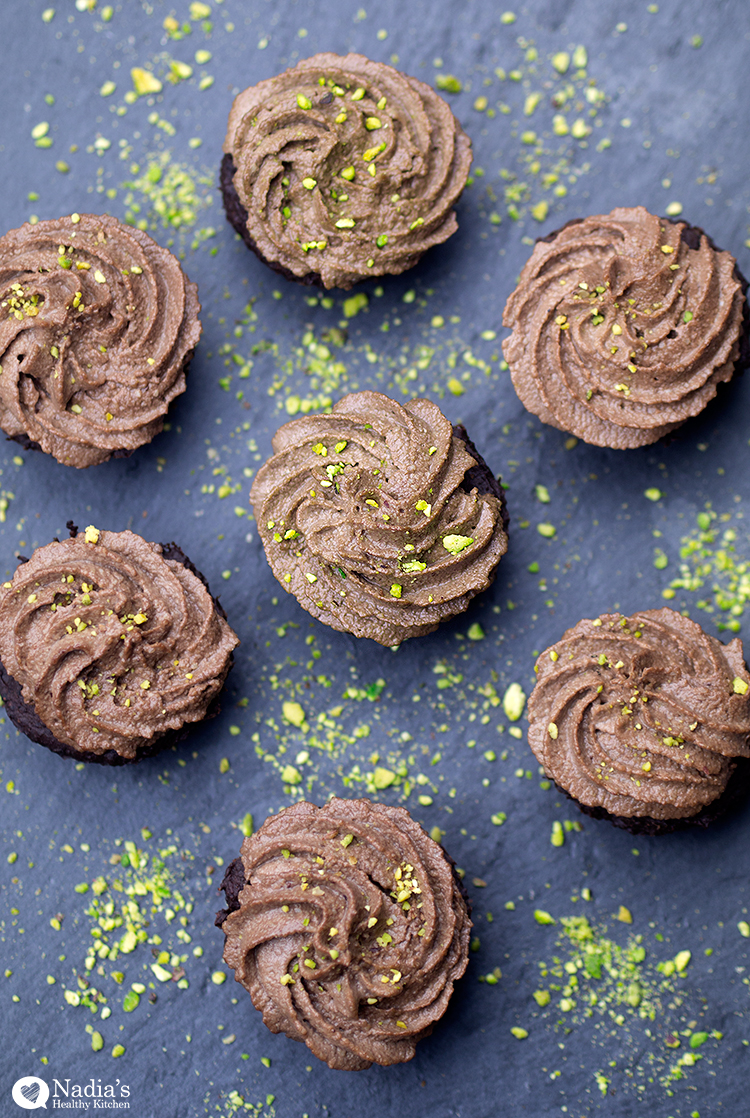 For me, these cupcakes taste sweet enough for my liking, but I understand that many like their sweet treats to be super sweet, so if you're one of those people, you always have the option of adding in some extra sweetener like maple syrup, stevia or xylitol.
To top it all off, I created a simple chocolate cashew frosting using only 3 main ingredients – cashews, cocoa and milk!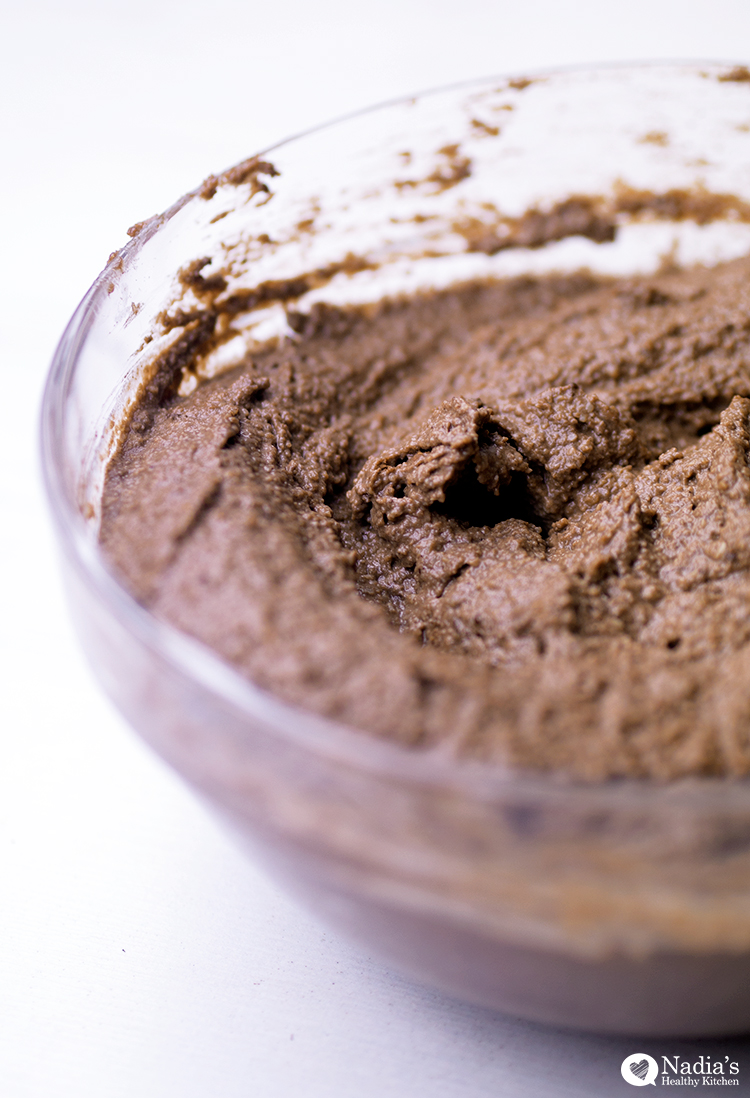 Vegan Gluten-free Chocolate Cupcakes
2016-03-14 10:40:19
Serves 12
For the Chocolate Cupcakes
1 cup (140g) dates
1.5 cups (225g) cooked black beans
1/3 cups (40g) cocoa/cacao powder
1/3 cup (80ml) milk (I used unsweetened almond milk but any type will work)
1 tsp vanilla extract
1/4 tsp salt
1/4 cup (4 tbsp) almond butter
For the frosting - use 1/2 of my chocolate cashew frosting recipe (recipe below)
Chocolate Cashew Frosting
2 cups (240g) raw unsalted cashews, soaked for at least 8 hours
4 tbsp cocoa/cacao powder
1/2 cup (100ml) milk (ant type will work)
Maple syrup to taste
1 tsp vanilla extract
Pinch of salt
Instructions
To make the cupcakes - preheat your oven to 180*C (160*C fan assisted)/ 350*F.
If your dates are not soft, place them in a bowl and soak them in hot water for around 10 minutes to soften.
Add the dates to your food processor and blend to break up the dates.
Add in the black beans and milk then continue blending. You may have to stop and scrap down the sides between blending to help the process along.
Add in the the rest of the ingredients and continue blending until you have a smooth batter.
Scoop equal amounts of the batter into cupcake cases.
Bake for 20-25 minutes. Leave to cool completely before frosting.
To make the frosting
Drain and rinse your soaked cashews.
Add to your food processor/high powered blender along with the rest of the frosting ingredients. Blend until smooth.
Use a piping bag to frost your cupcakes.
Enjoy!
Notes
Nutritional information (estimated per serving)
Calories: 157.4 kcal
Protein: 5.5 g
Fat: 8 g
Carbs: 19.7 g
Fibre: 5 g
Nadia's Healthy Kitchen https://nadiashealthykitchen.com/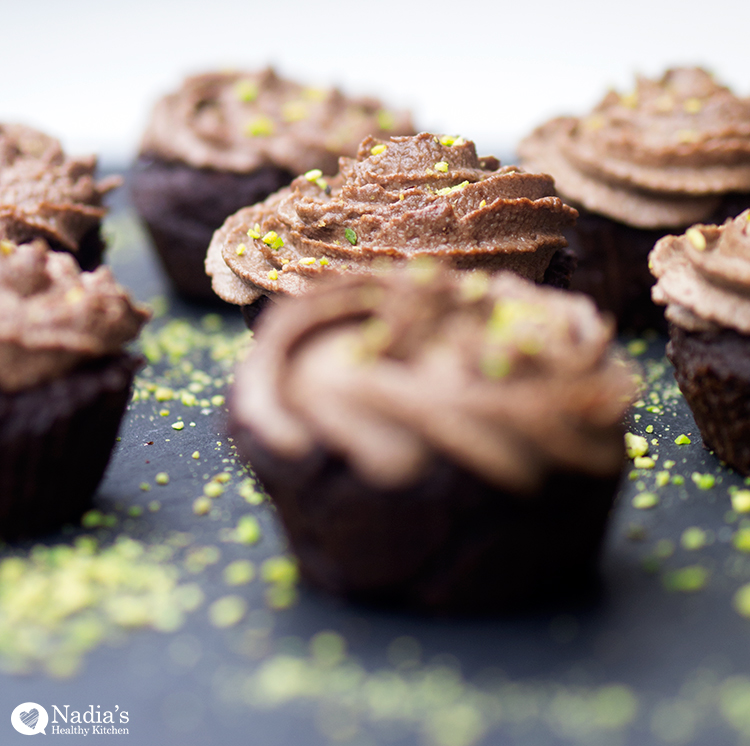 If you liked these vegan gluten-free chocolate cupcakes you may also like…