Vegan Cookie Dough Hearts
If you're looking for a really easy last minute dessert for Valentine's day, try these vegan cookie dough hearts. They only call for 6 ingredients, they're no bake and are better for you than your average indulgent dessert.
Plus, they look really cute! Dipped in chocolate to make them that bit more special.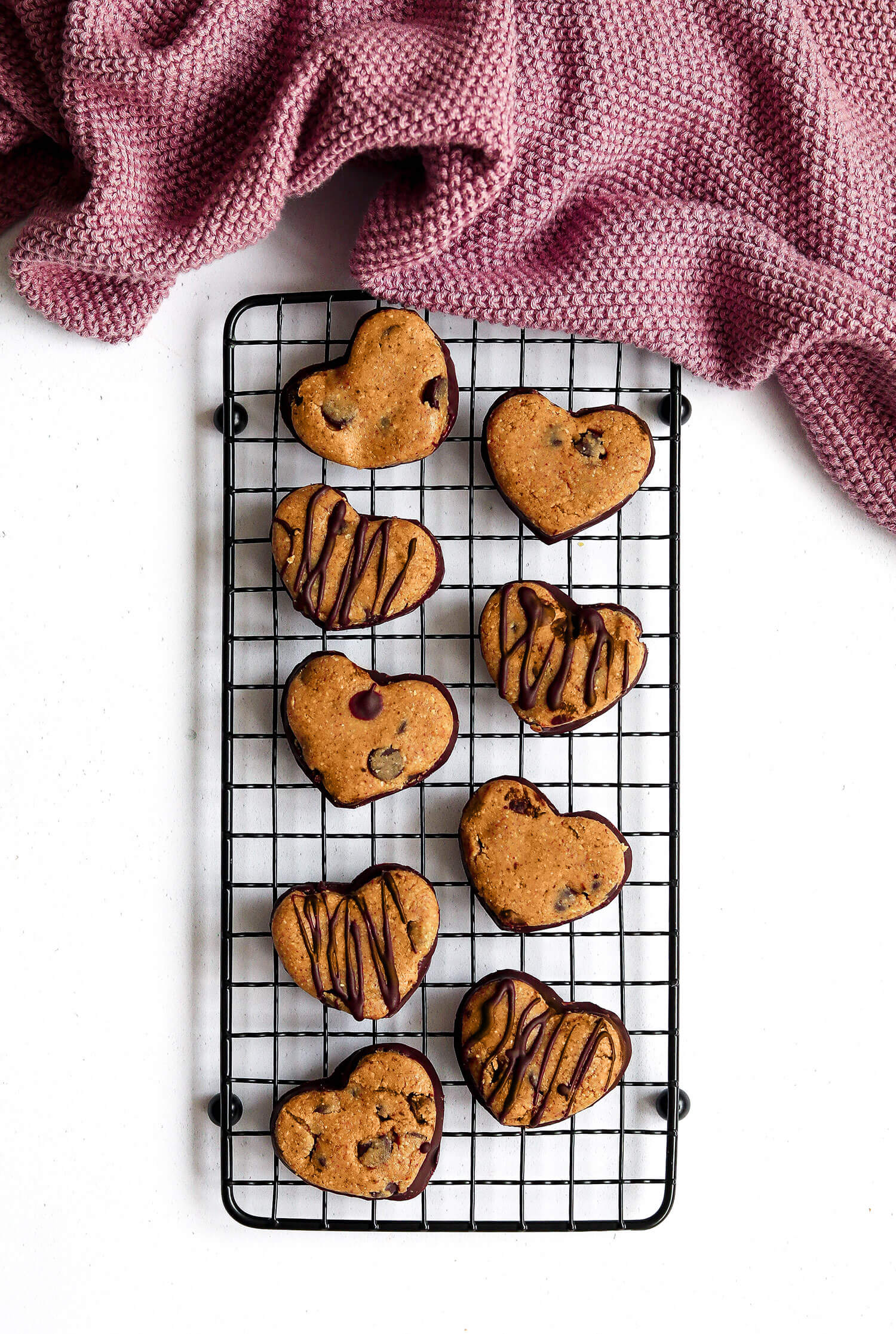 These vegan cookie dough hearts are a good option for anyone who isn't a huge chocolate fan. Let's face it, most Valentine's day themed desserts tend to be very heavily reliant on chocolate, which makes it a little tricky if your special someone isn't the biggest fan. These hearts mainly taste of peanut butter, with a little sweetness from the maple syrup and a hint of chocolate to balance everything out.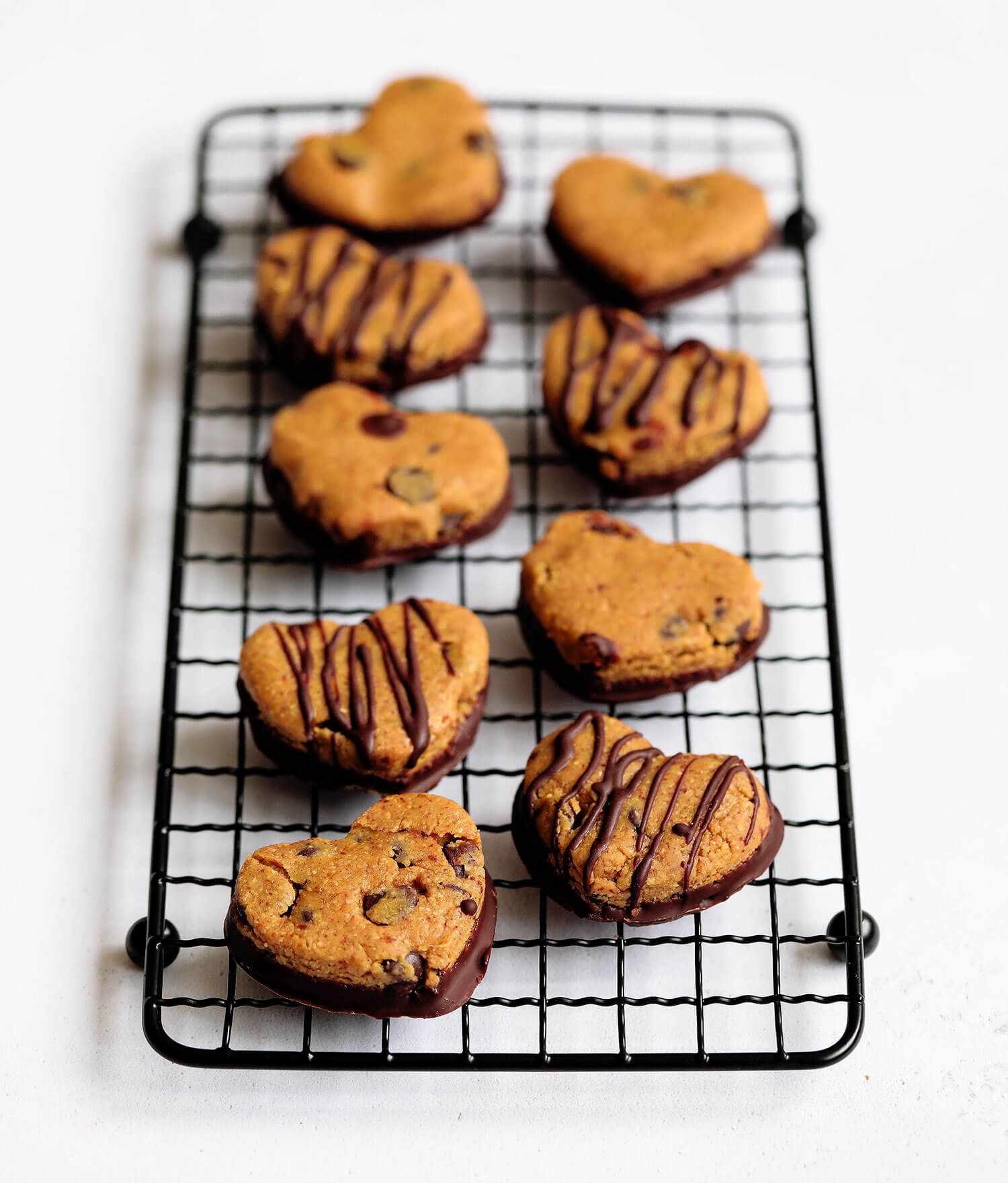 Don't have a significant other? You can still make these vegan cookies dough hearts as a treat for yourself, your family or your bff! There are plenty of people in your life to show love and appreciation to even if you're single!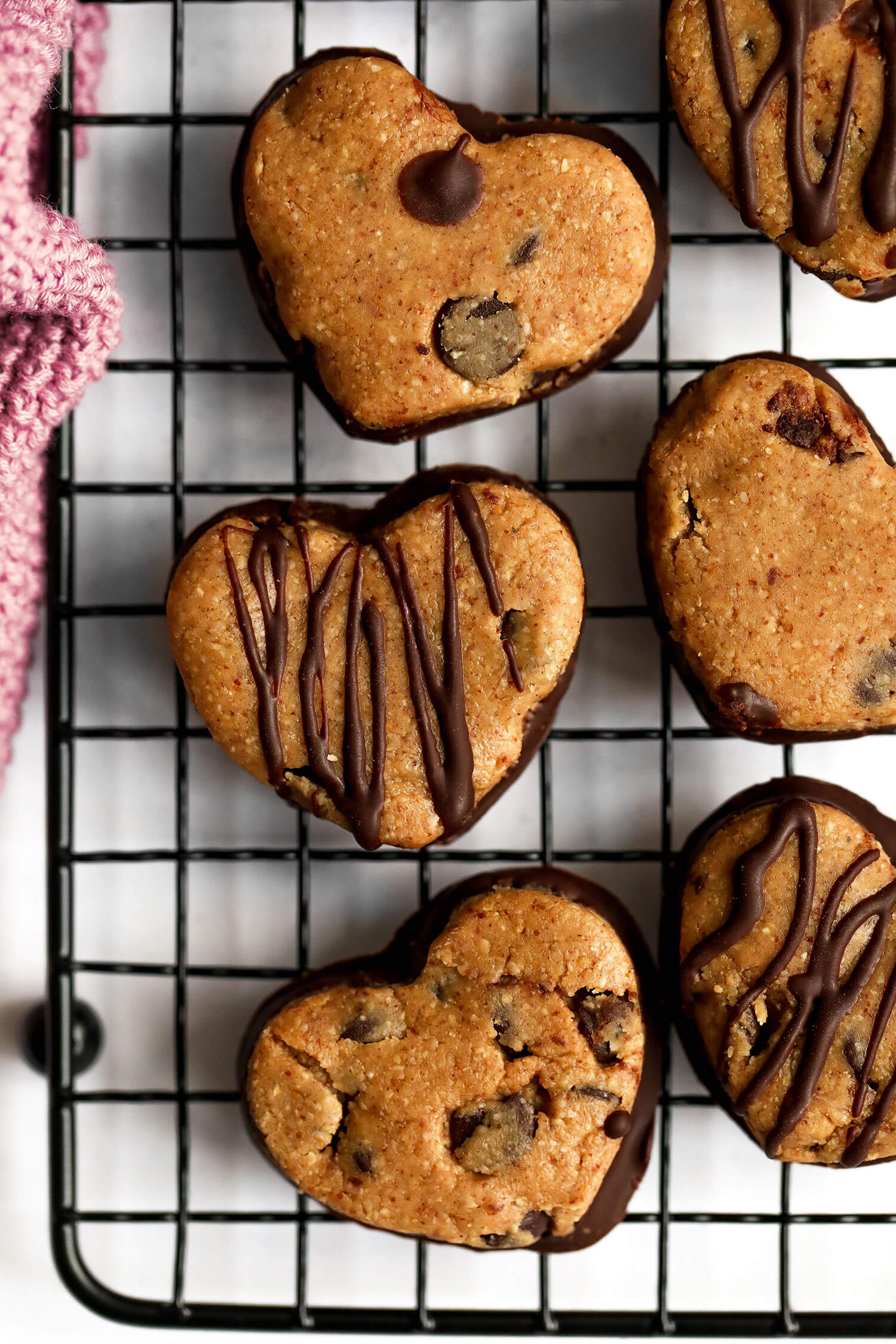 ---
Vegan Cookie Dough Hearts
Makes – 10
Ingredients
70g (1/2 cup + 2 tbsp) oat flour – plain oats blended into a flour in the food processor. Use gluten-free oats if allergic/intolerant to gluten
Pinch of salt
4 level tbsp (1/4 cup) peanut butter
1.5 tbsp maple syrup
1 tbsp coconut oil
2 tbsp dairy-free chocolate chips
Optional – melted dark chocolate to dunk the hearts in
Method
Mix the oat flour and salt in a bowl, then add in the peanut butter, maple syrup and coconut oil.
Fold in the chocolate chips and roll out between 2 pieces of baking paper.
Use a small heart shaped cookie cutter to create the heart shaped cookies.
Arrange on a baking sheet lined with baking paper and refrigerate for 30 minutes.
Optional – to make them even more special and delicious, dip your cookie dough hearts in melted chocolate and return to the fridge until the chocolate has set.
Enjoy!
---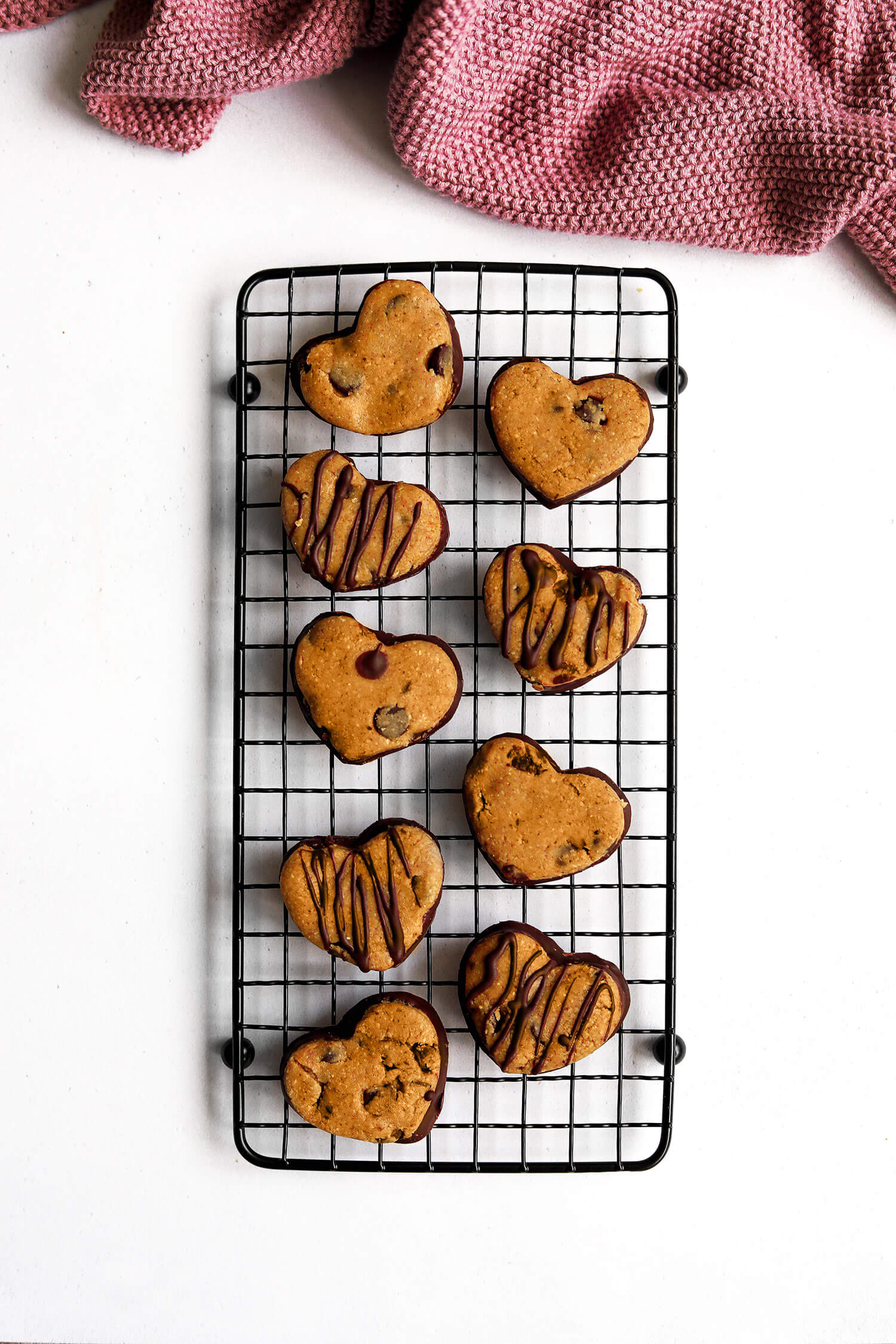 Share This Post