Vegan Chocolate Protein Bars
Healthy homemade bars that only call for 6 ingredients – these homemade vegan chocolate protein bars make the perfect afternoon snack!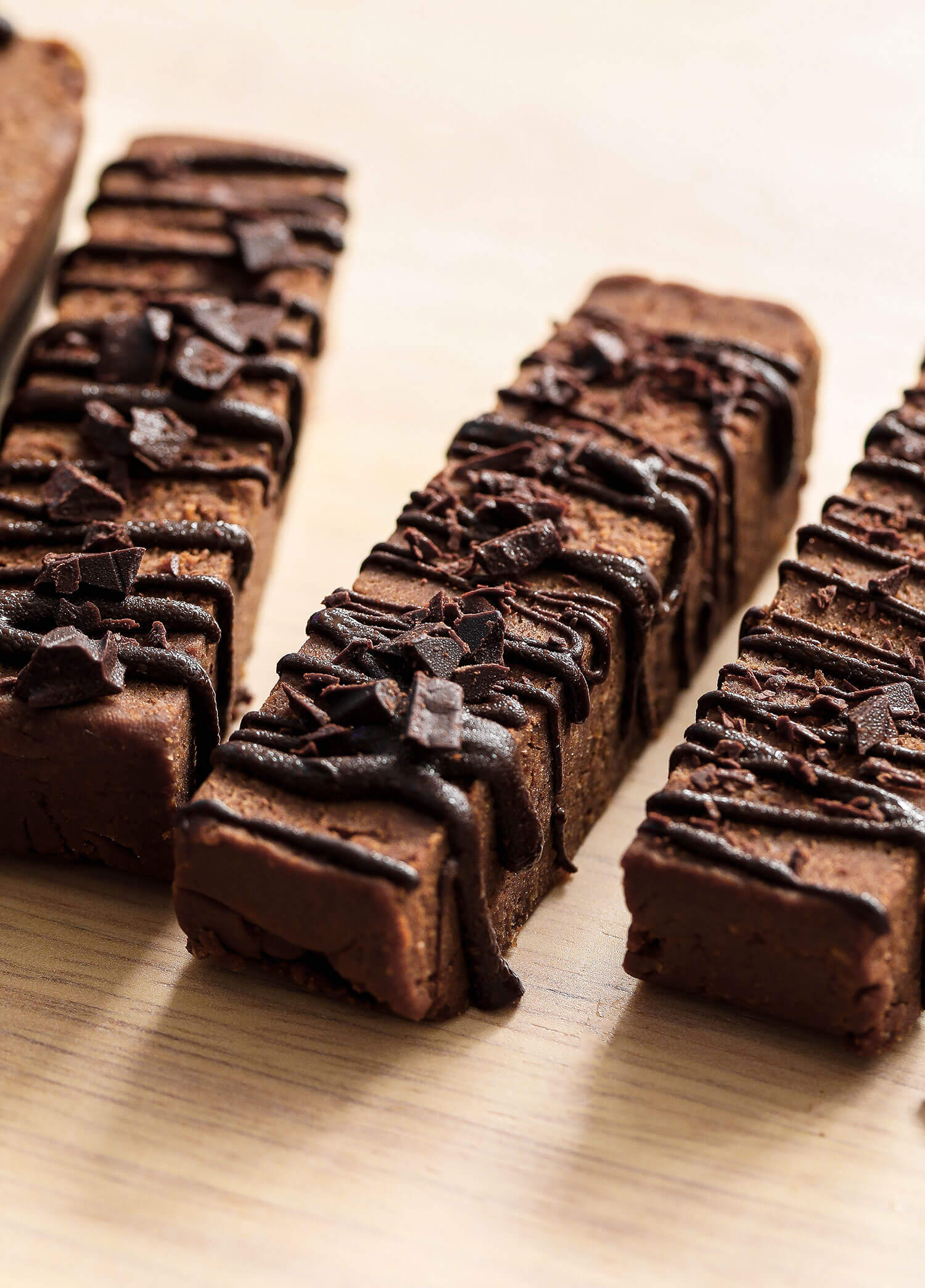 Have you ever made your own protein bars? I made these quick and easy vegan chocolate protein bars with basic, but healthy ingredients to demonstrate how easy they are to make. I love adding protein to my snacks to make them more filling and nutritious. You only need 6 ingredients and a blender to make them.
These bars would make a great mid-morning and mid-afternoon snack, or a post workout treat to keep you going until meal time.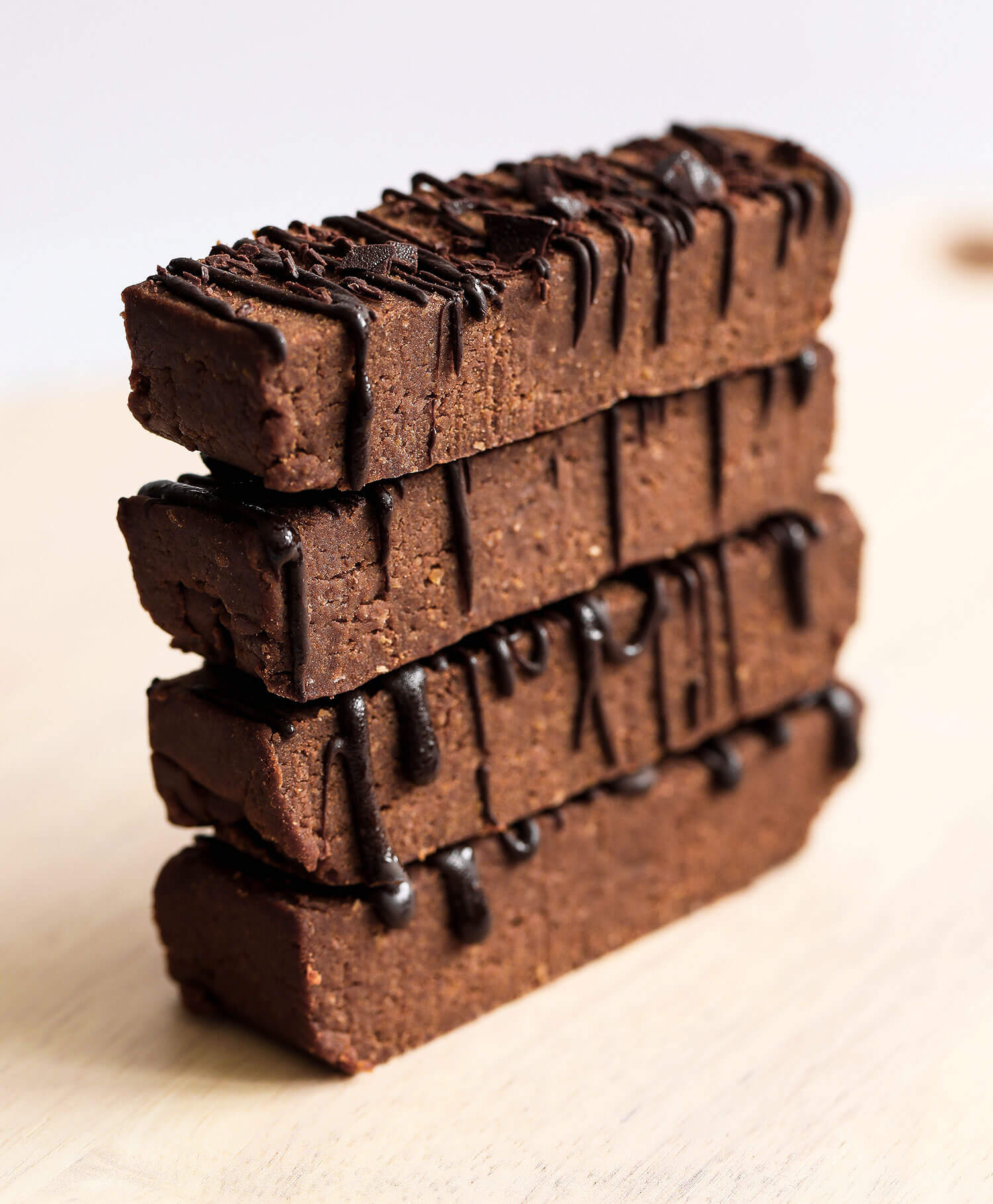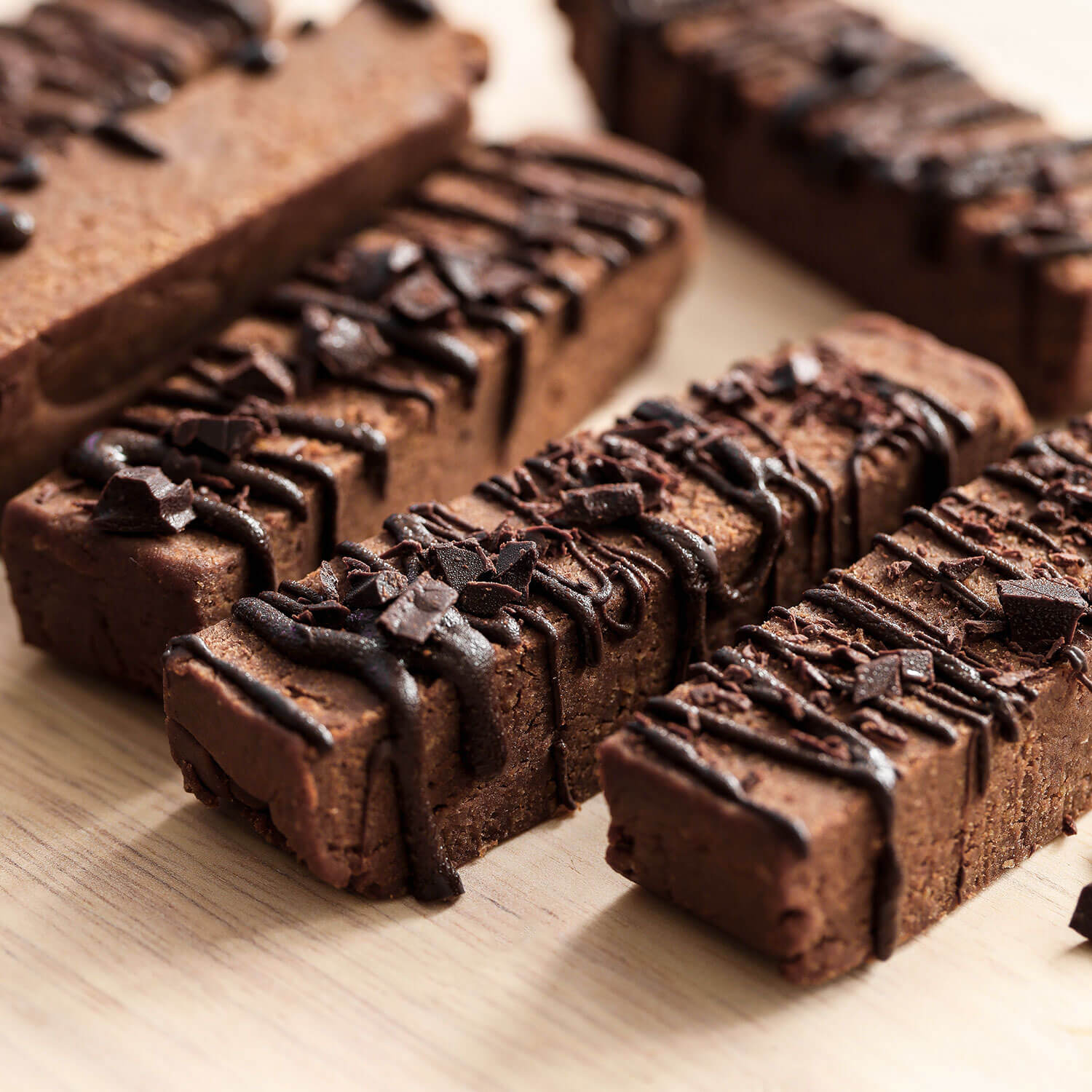 ---
Vegan Chocolate Protein Bars
Makes – 10 bars
Ingredients
1 (400g) can chickpeas, drained and rinsed
40g protein powder of choice
60g peanut butter
2 tbsp cocoa
4 tbsp maple
1 tsp vanilla
Method
Blend everything in the food processor, then transfer and press down into a cake or loaf tin. I used a 22×12 cm loaf tin.
Allow to chill in the fridge for 1 hour, then slice into bars.
Optional – Drizzle some melted chocolate on top to make them extra yummy.
---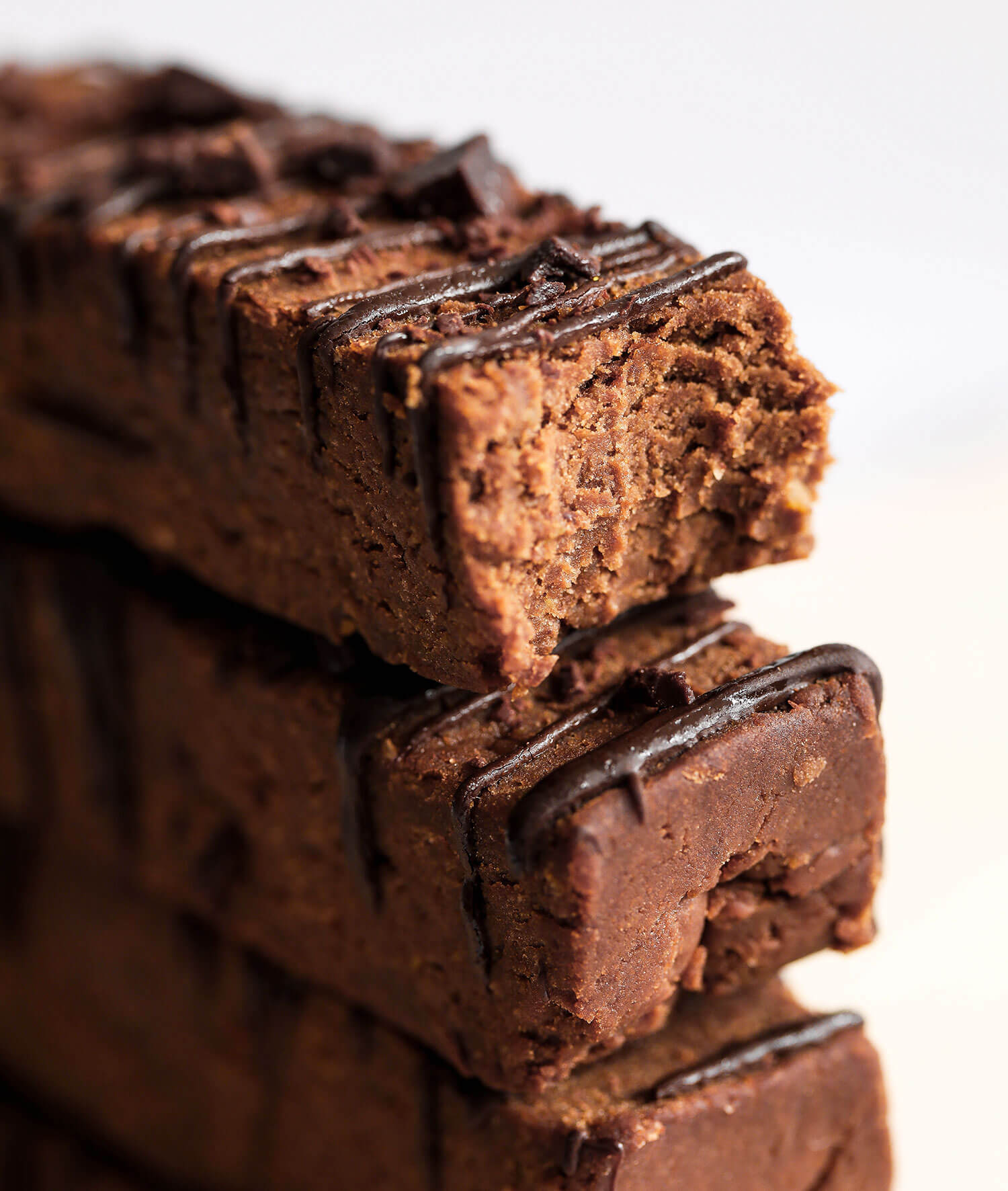 Share This Post