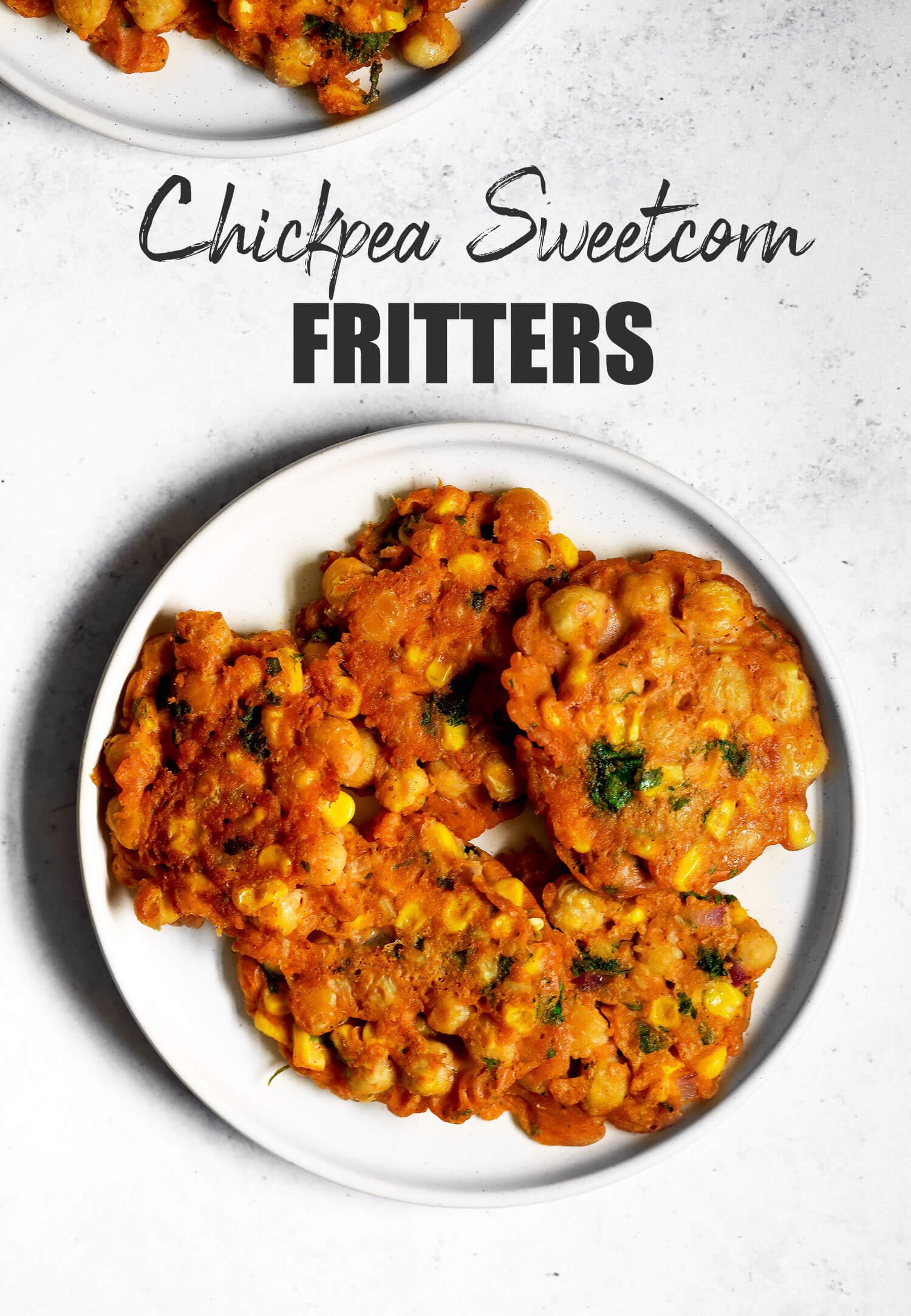 Vegan Chickpea Sweetcorn Fritters
A healthy snack that's quick and easy to make and packed with flavour! These vegan chickpea sweetcorn fritters can also be enjoyed as a side or even as a savoury breakfast!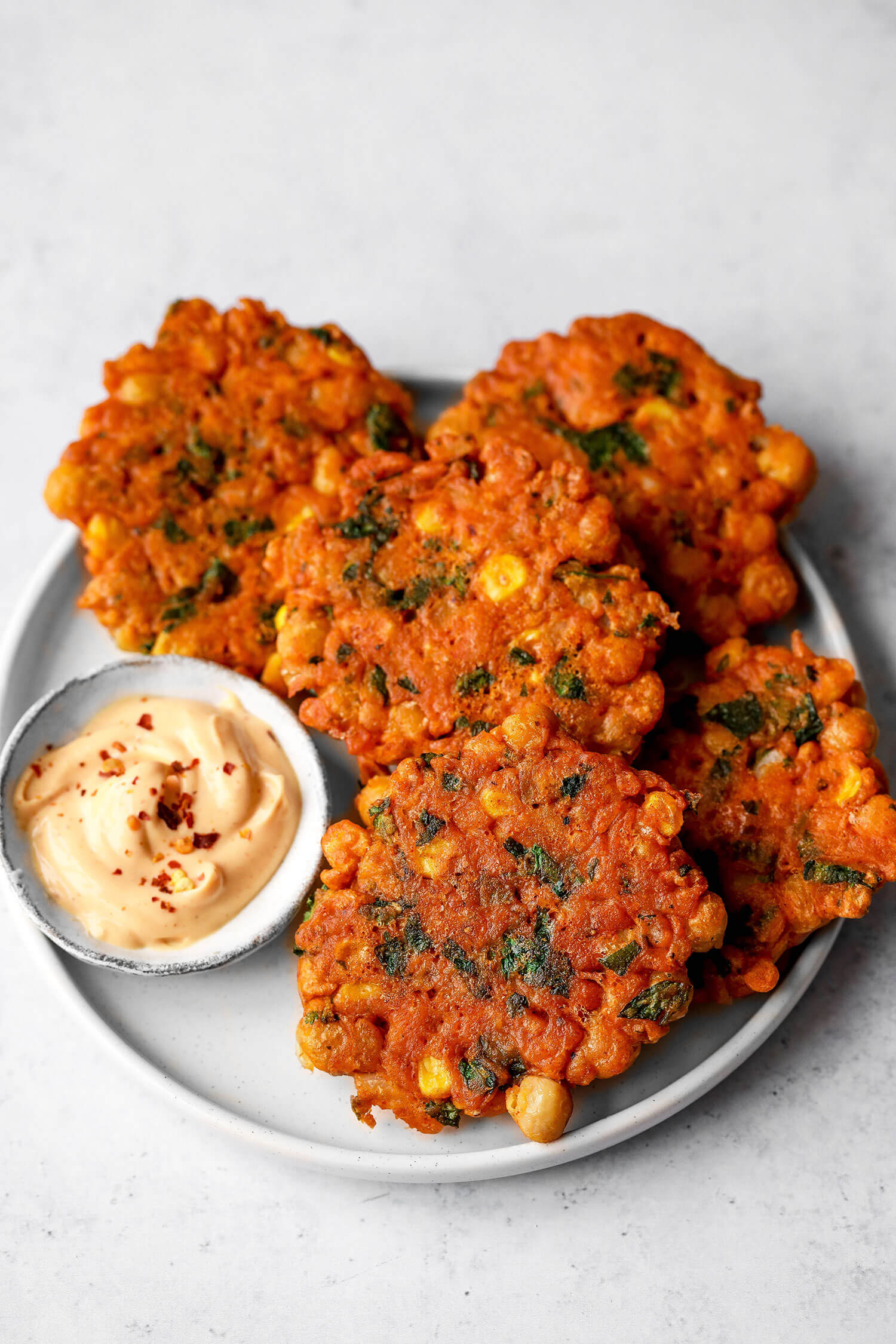 These fritters are easy – mix in one bowl – kind of recipe. You can change it around and add other vegetables or beans that you have available in your fridge/cupboard.
Packed with spices and lightly fried making them taste super delicious whilst still being healthy. They also happen to be fully vegan and gluten-free!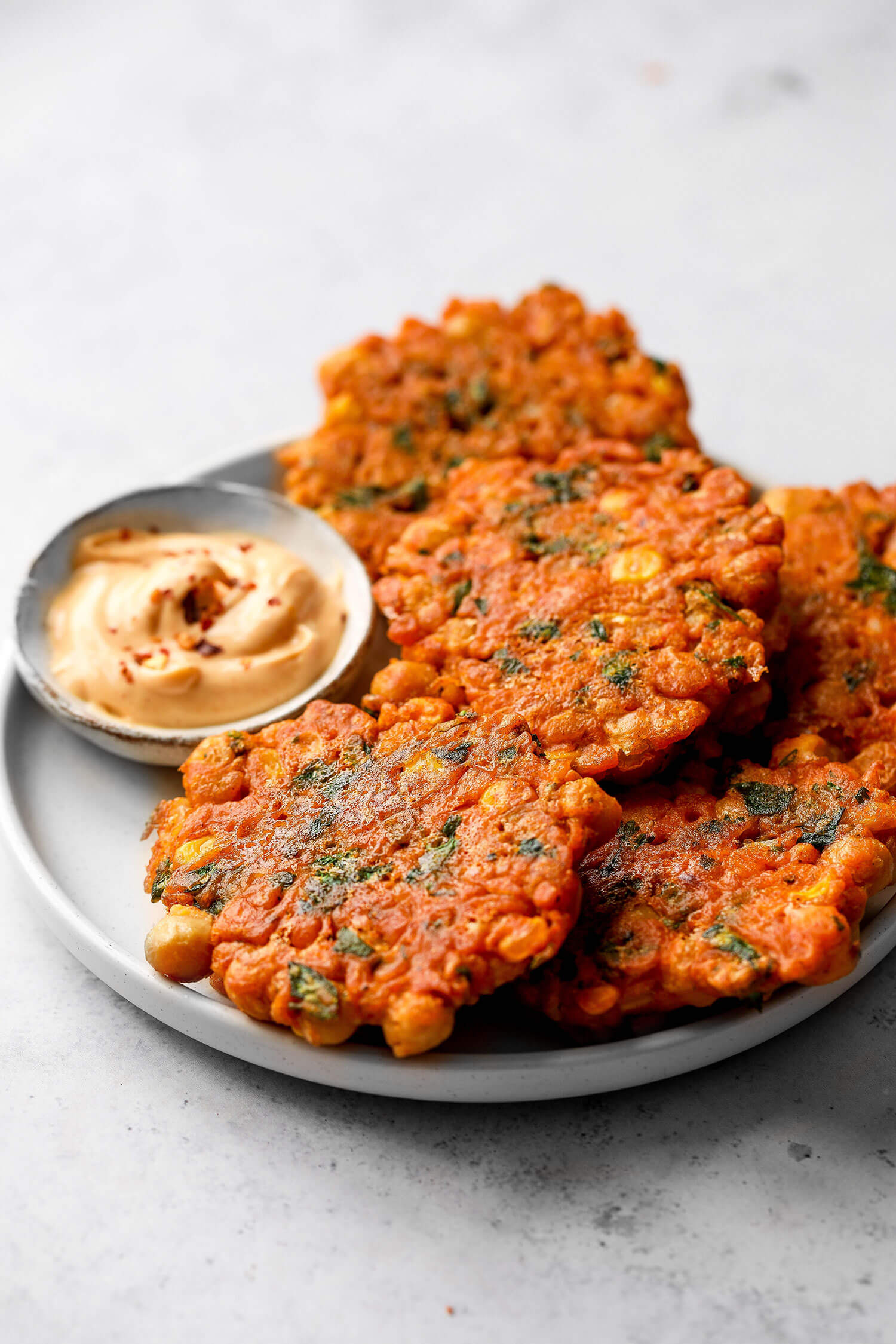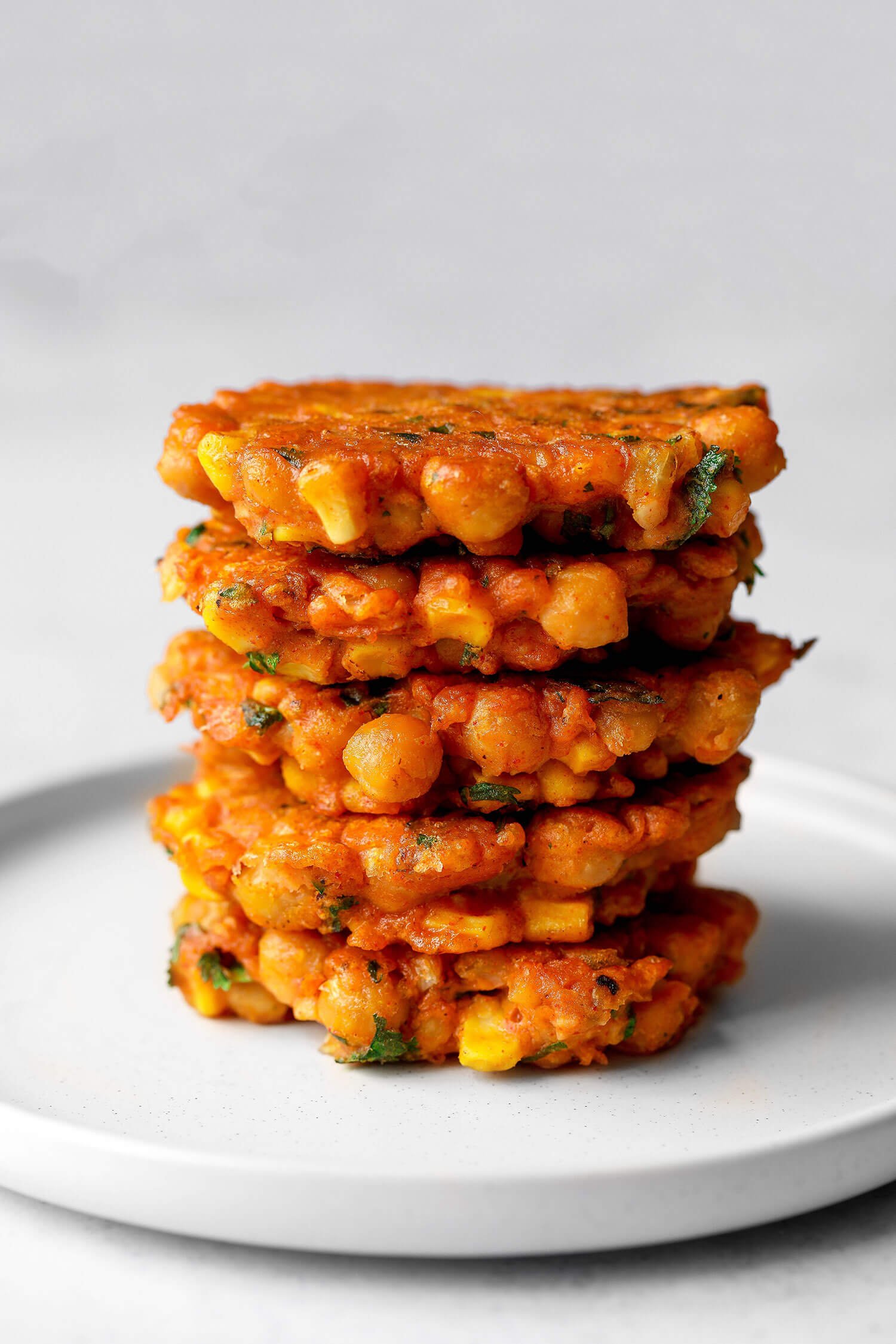 Vegan Chickpea Sweetcorn Fritters
Ingredients

80g (1/2 cup) chickpea (gram) flour
3/4 tsp salt
1/4 tsp baking powder
1 tsp curry powder
1 tsp paprika
1/2 tsp chilli
1/2 tsp cumin
1/2 tsp black pepper
1 tbsp lemon juice
80ml (1/3 cup) water
1 (400g) can chickpeas, drained and rinsed
80g frozen sweetcorn, thawed
1/4 red onion, finely chopped
2 garlic clove, finely chopped
Handful of coriander, chopped
Dip
You can use any dip you like. I mixed 4 tbsp of mayo (vegan or regular) with 1/2 tbsp of Sriracha.
Method
In a bowl, mix together the flour, salt, baking powder and spices.
Pour in the water and lemon juice and mix to combine.
Add the chickpeas, sweetcorn, onion, garlic and coriander.
In a frying pan, add enough oil to cover the bottom on a medium-high heat. Add about 1 tbsp of the mixture and cook for a few minutes on each side.
Enjoy!