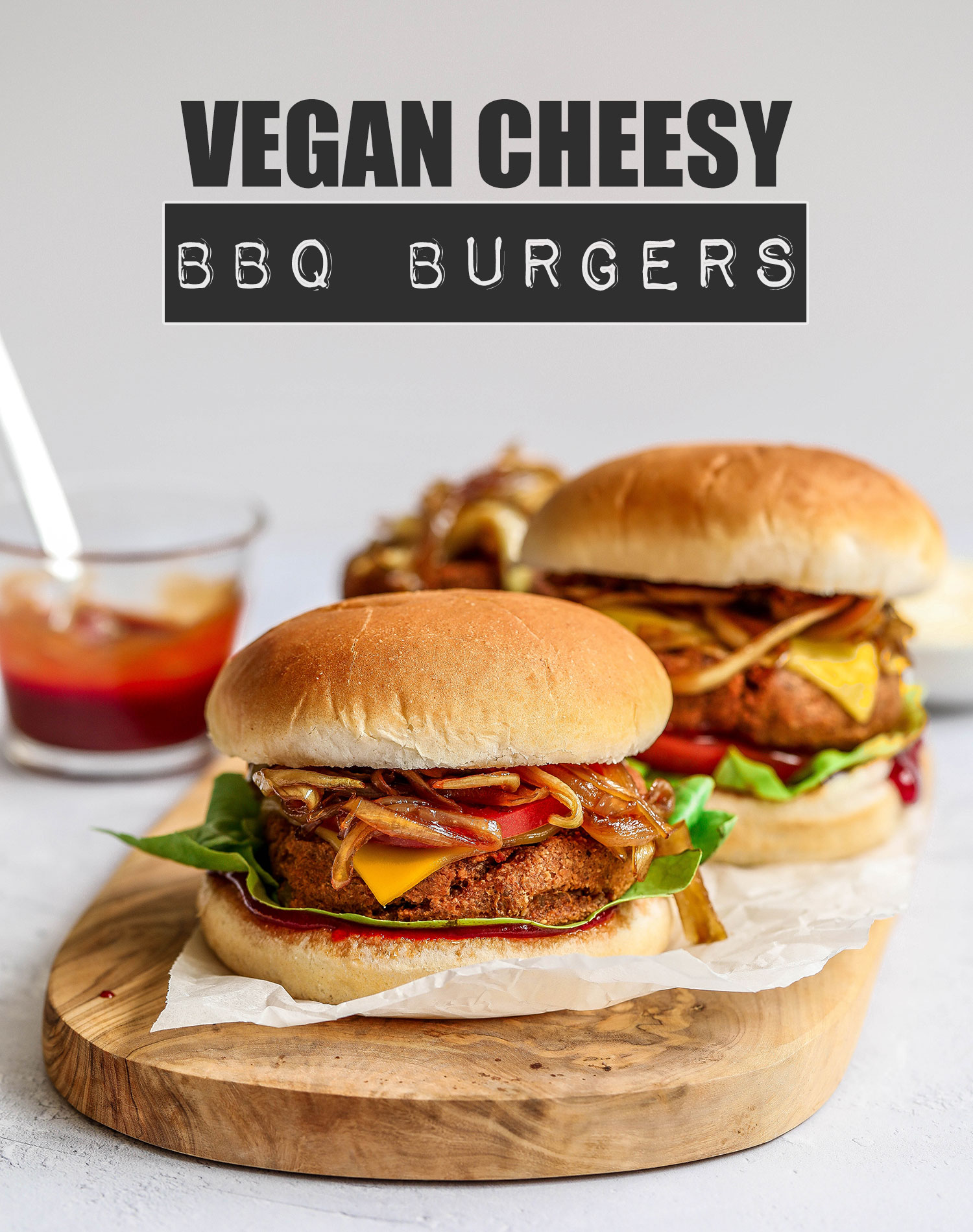 *This is a sponsored post for Violife*
Vegan BBQ Cheese Burgers
Apart from the weather, what I love most about May is that not only do we get one bank holiday weekend, but TWO bank holiday weekends! When I think of the bank holiday, the first thing that springs to mind are barbeques. I must admit I haven't had the chance to enjoy one in quite some time since living in an apartment in a busy city centre without a car, but if I had a big back garden, I would be BBQing every time the sun was out.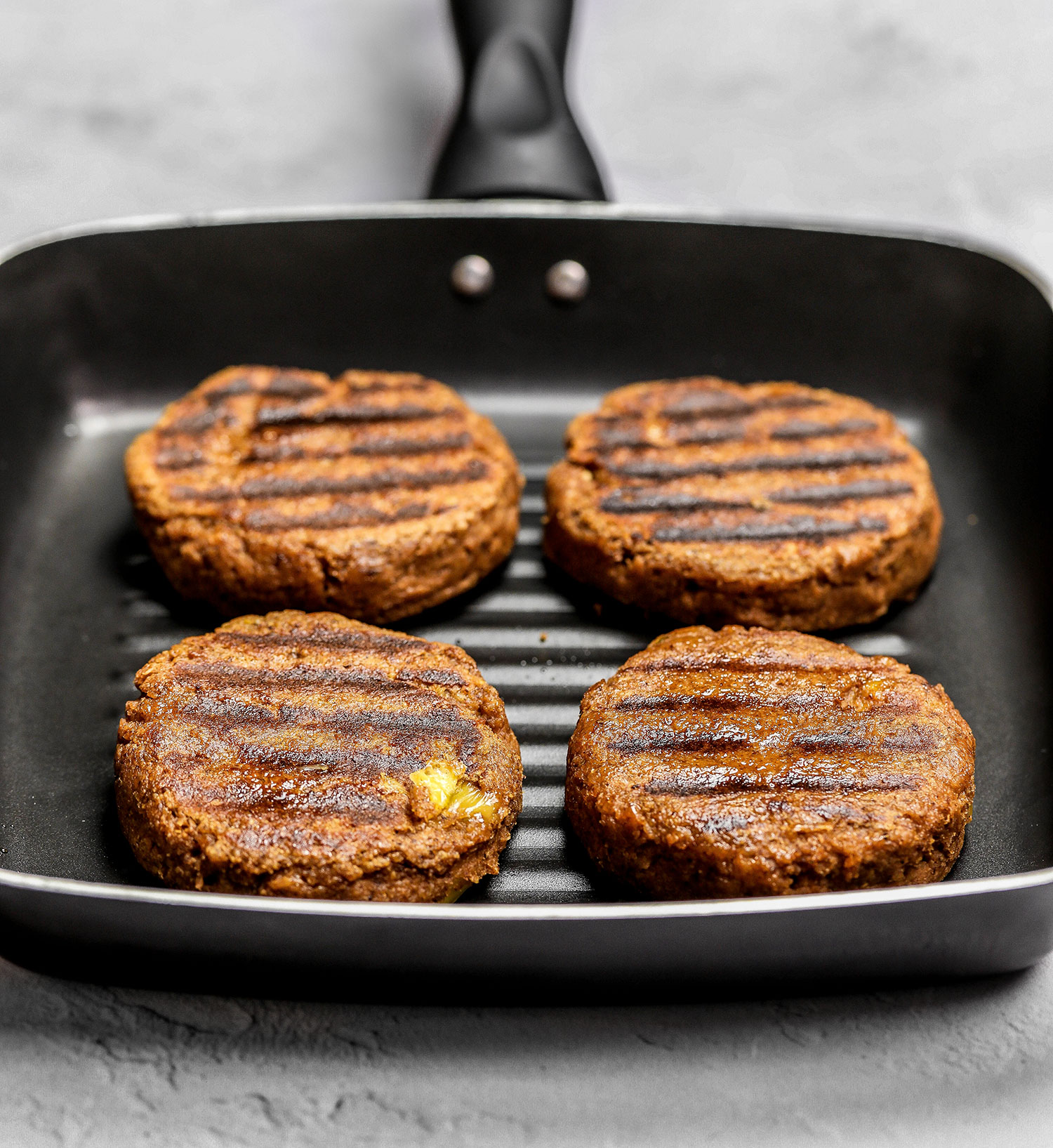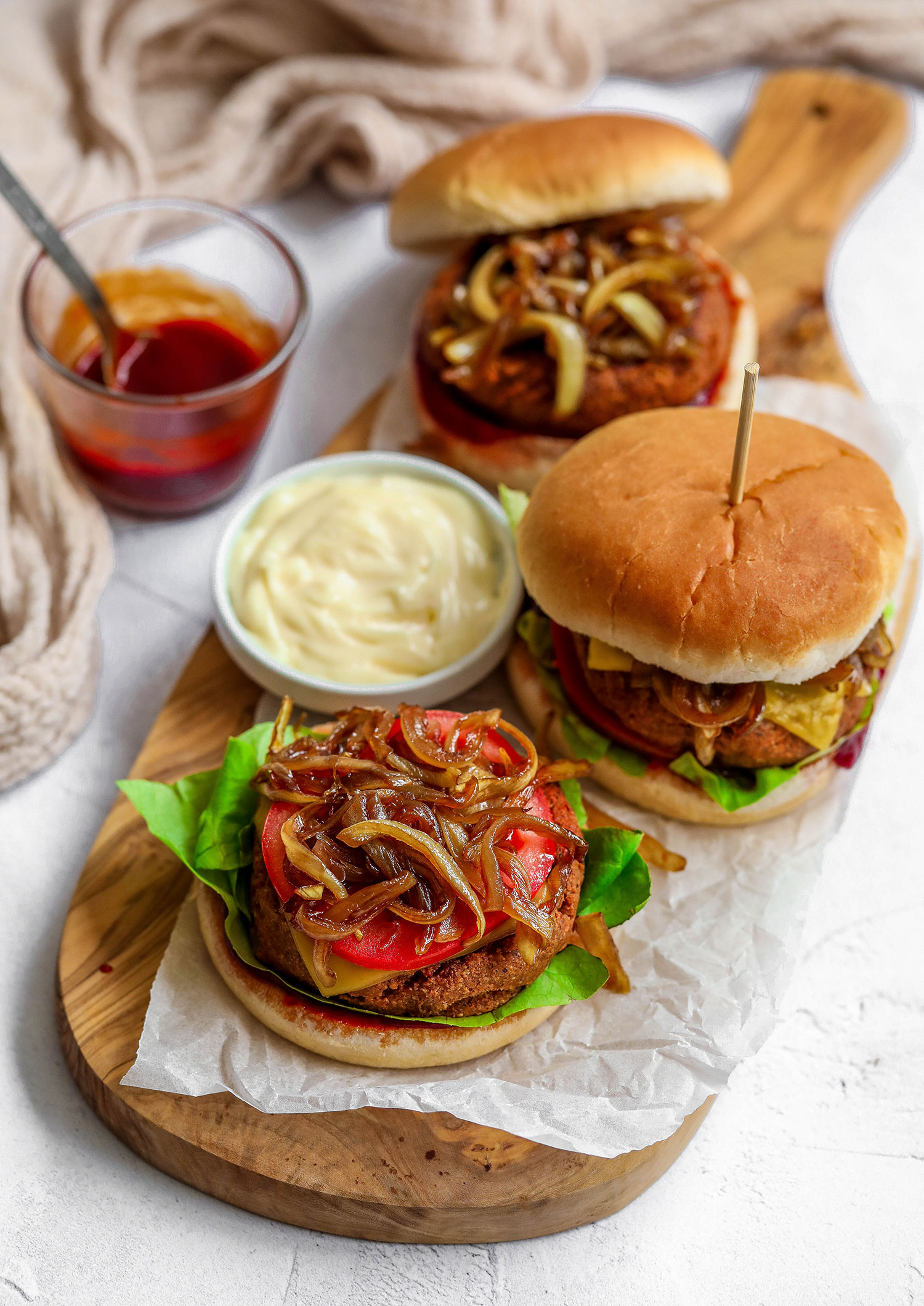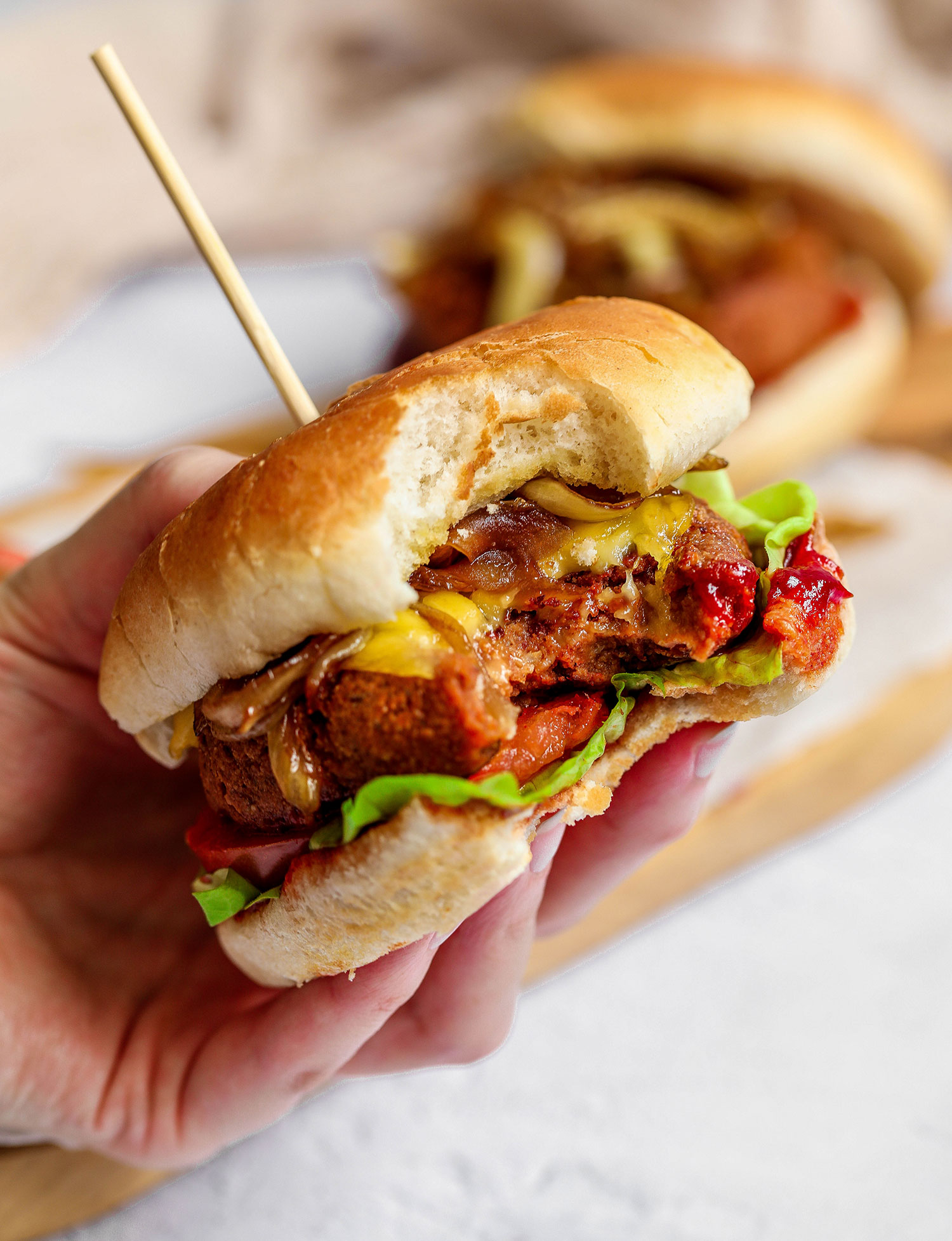 I wanted to create a BBQ friendly recipe to celebrate the extended weekend, and the first thing that came to mind was a burger. You can't have a BBQ without burgers, right? Surely there's some kind of rule that won't permit a BBQ taking place without the presence of burgers. Plus I hadn't had one in the longest time and really craved one :D. You just can't go wrong with burgers, they're such crowd pleasers.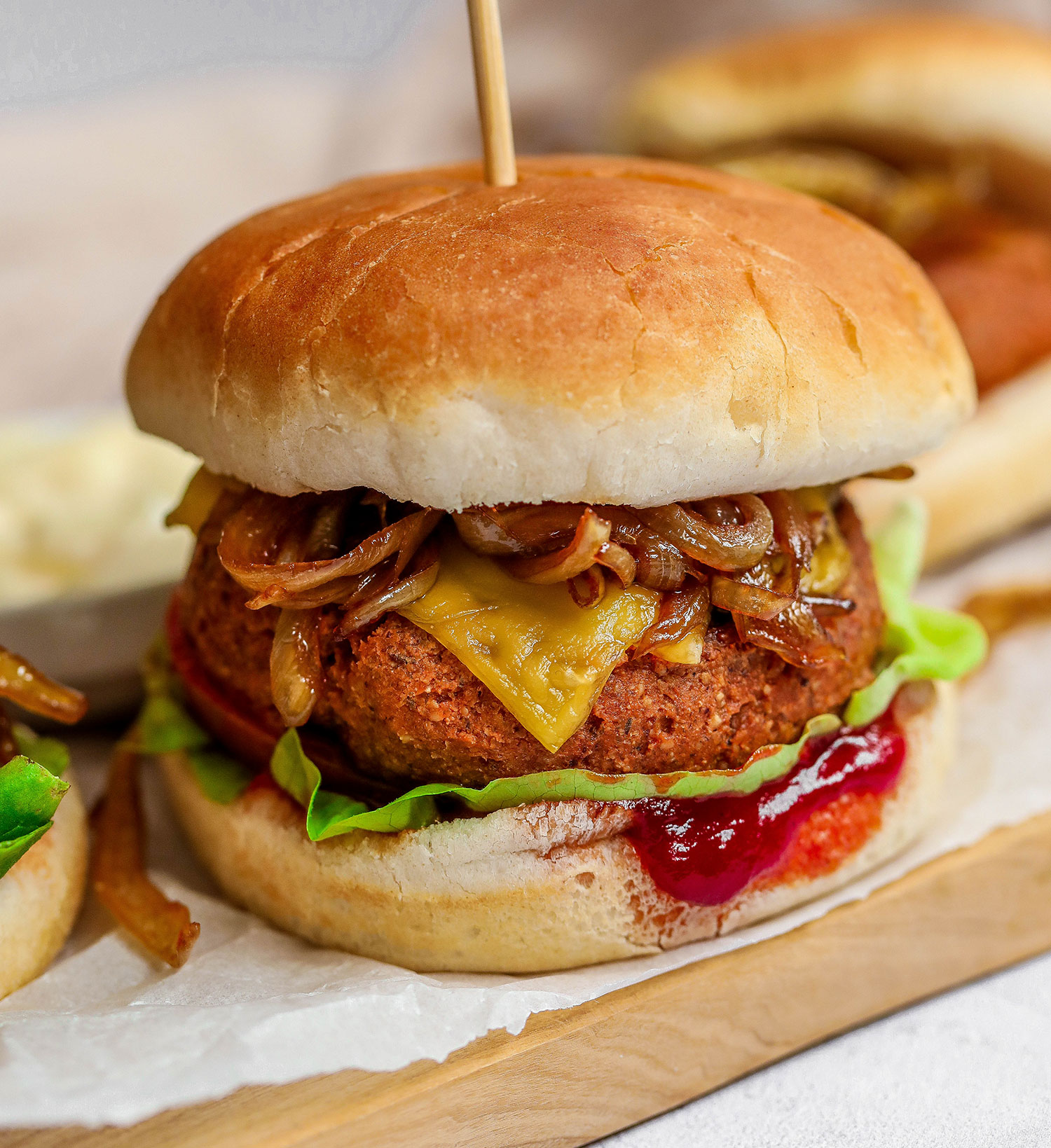 These vegan BBQ cheese burgers are packed with amazing ingredients like beans, brown rice and cashews. Flavoured with BBQ sauce and topped with homemade balsamic caramelised onions. I wanted to create a cheesy vegan burger (because who doesn't love cheese?), so I used Violife's original block dairy-free 'cheese' in the burger mix and topped them with one of their original slices to make them extra cheesy and delish 😀 Just because you can't eat dairy doesn't mean you have to miss out on the fun.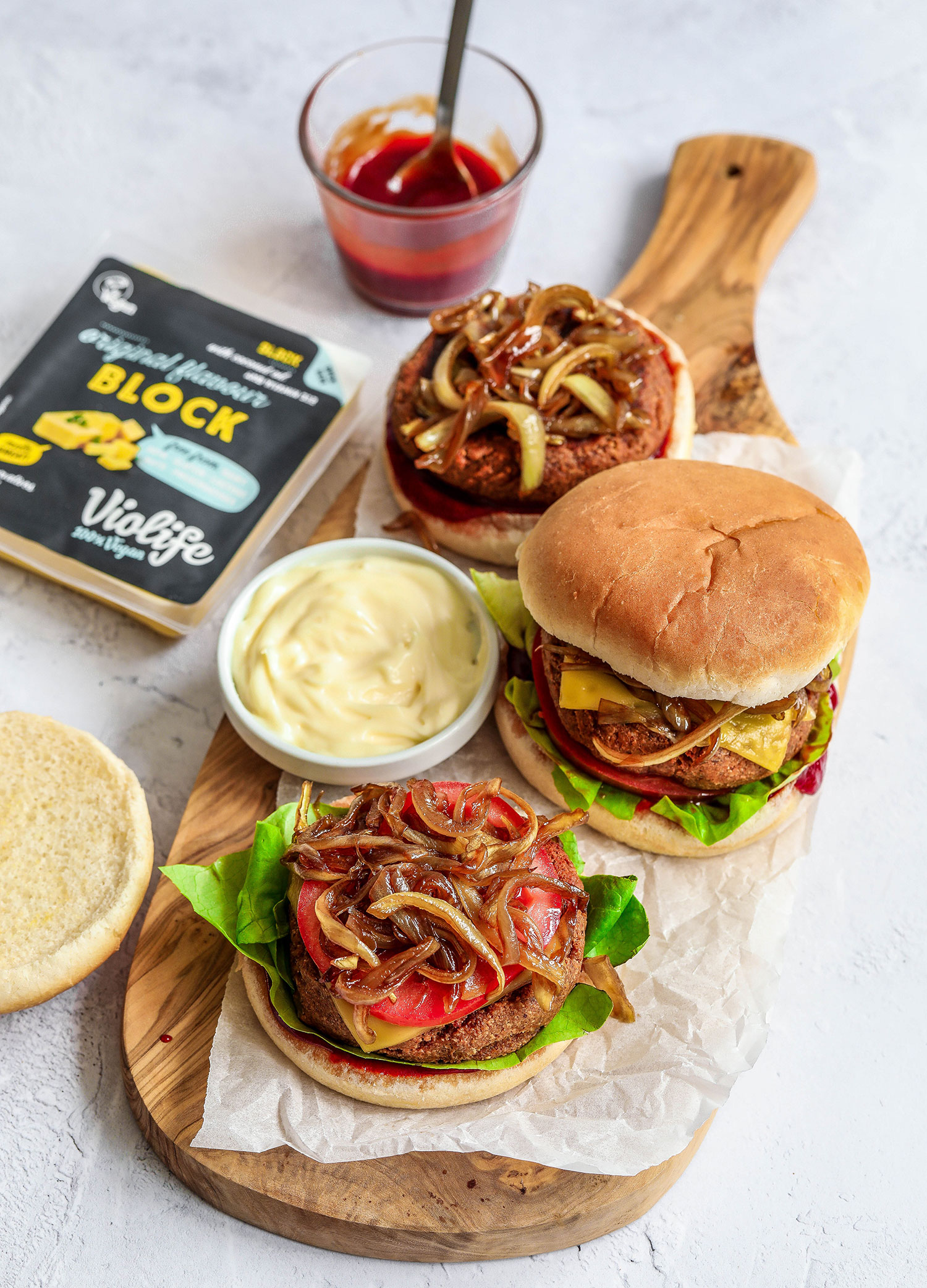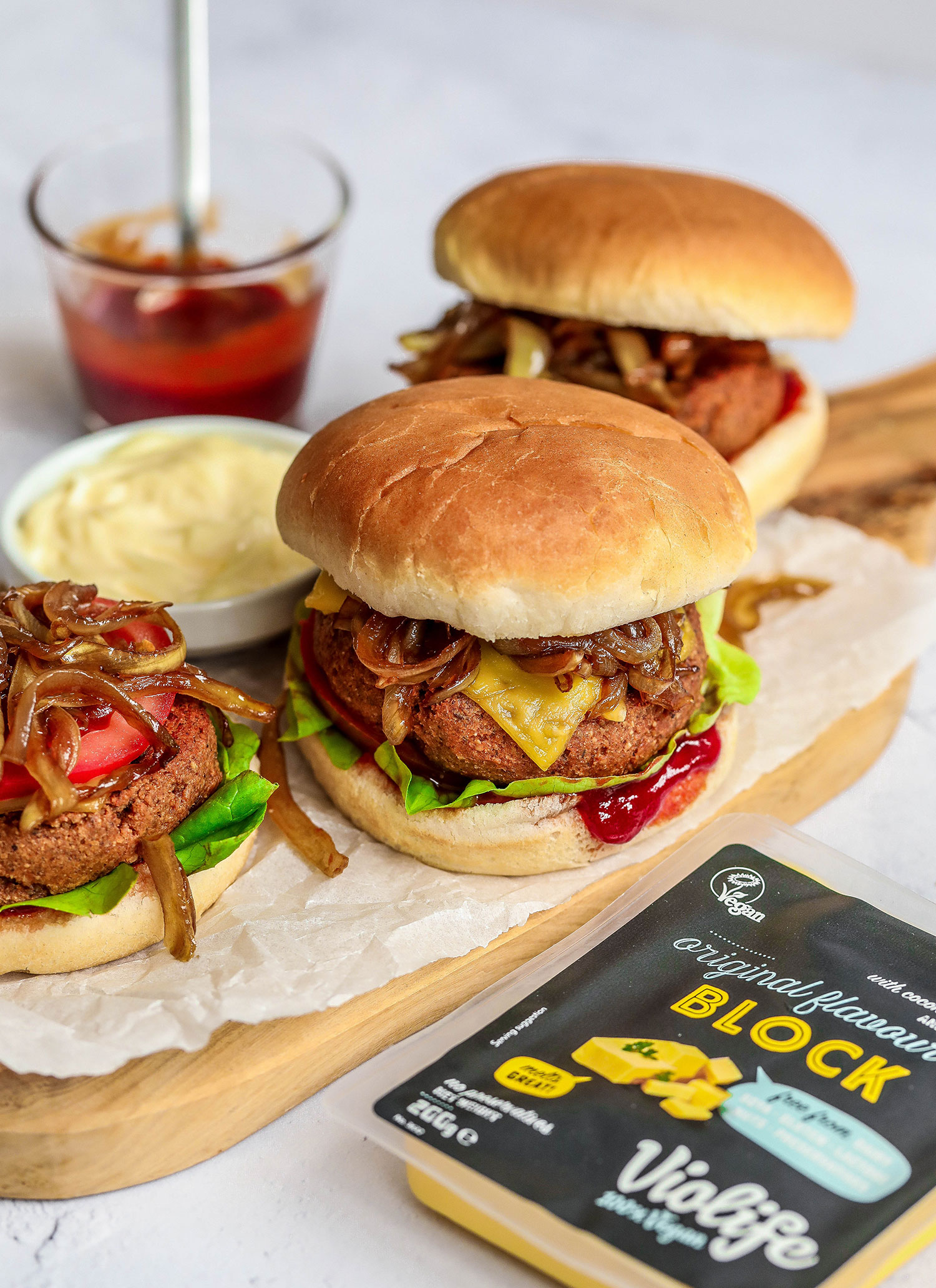 I filmed a short video for you (scroll down, under method) to show you just how easy they are to make. So whether you're vegan, cooking for a vegan or just trying to minimise your meat intake, give these burgers a try! I cooked them on a grill pan, but they're also perfect for cooking on the BBQ.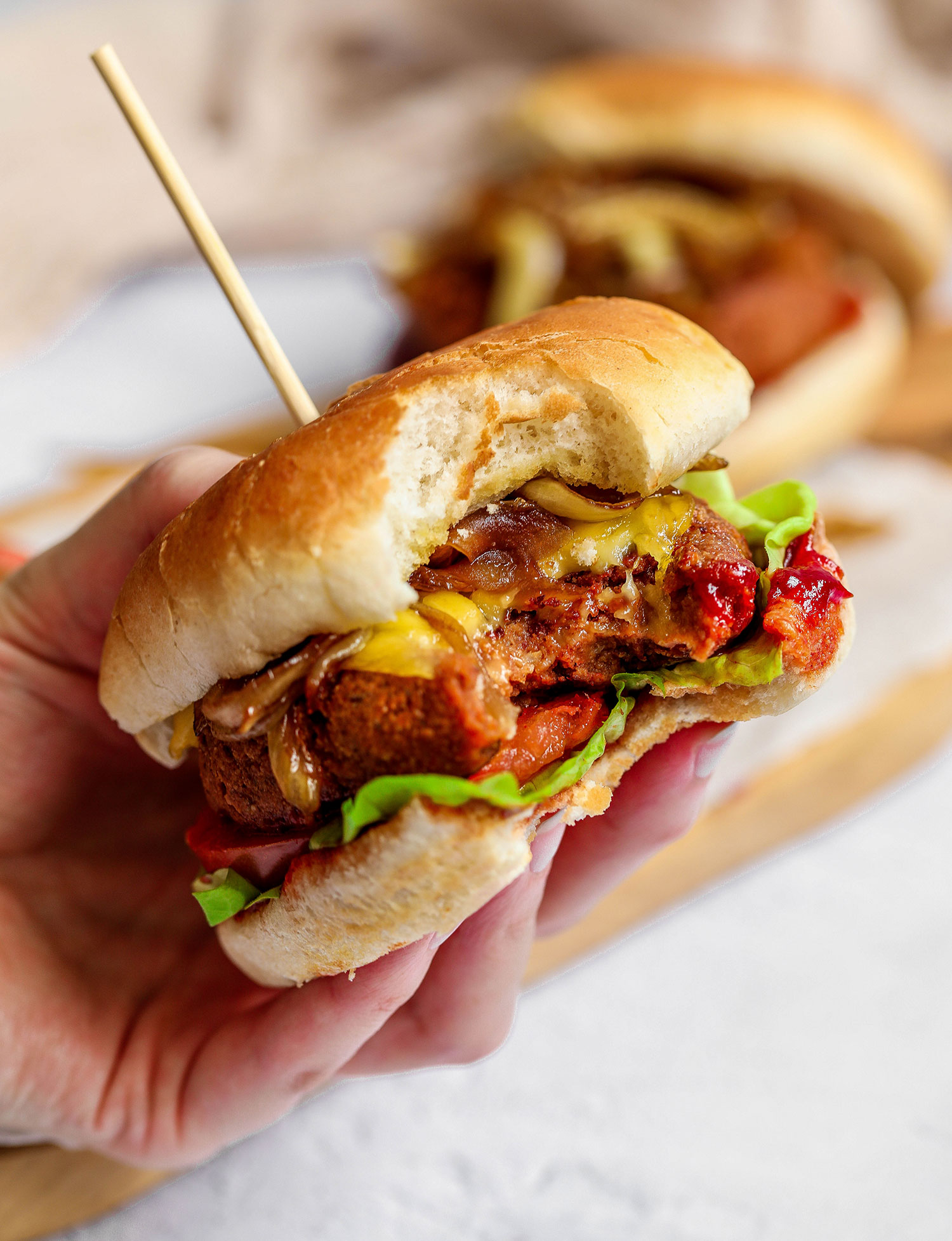 ---
Vegan BBQ Cheese Burgers
For the burgers
1 (400g) can black beans, drained and rinsed
135g (1 cup) cashews
135g (1 cup) cooked brown rice
55g (1/2 cup) oat flour
200g Violife Original Flavour Grated, chopped into cubes
1 garlic clove
4 tbsp BBQ sauce
2 tbsp Jalapeños
Salt & pepper to taste
For the balsamic caramelised onions
1 onion, chopped
1 tbsp oil
2 tbsp balsamic vinegar
1 tbsp maple syrup
Method
To make the burgers – Add all the ingredients into a food processor and blend until you have a moldable dough and shape into patties.
If grilling on the BBQ, heat the grill and cook the patties on each side for 3 minutes, then flip and cook for another 2-3 minutes
If cooking in a grill pan, lightly coat with oil, then add your burgers. Cook for 3-4 minutes on each side.
To make the balsamic caramelised onions – Heat the oil in a frying pan over low heat. Add the onions and cook for 20 minutes, stirring occasionally.
Once the onions are softened, add the maple and balsamic vinegar. Continue cooking over low heat for another 5-10 minutes, stirring occasionally until caramelised.
Assemble and enjoy!
---
Share This Post