Vegan and Gluten-free Pecan Oat Cookies
Deliciously crunchy vegan and gluten-free pecan oat cookies perfect enjoyed with a cup of tea as an afternoon treat 😀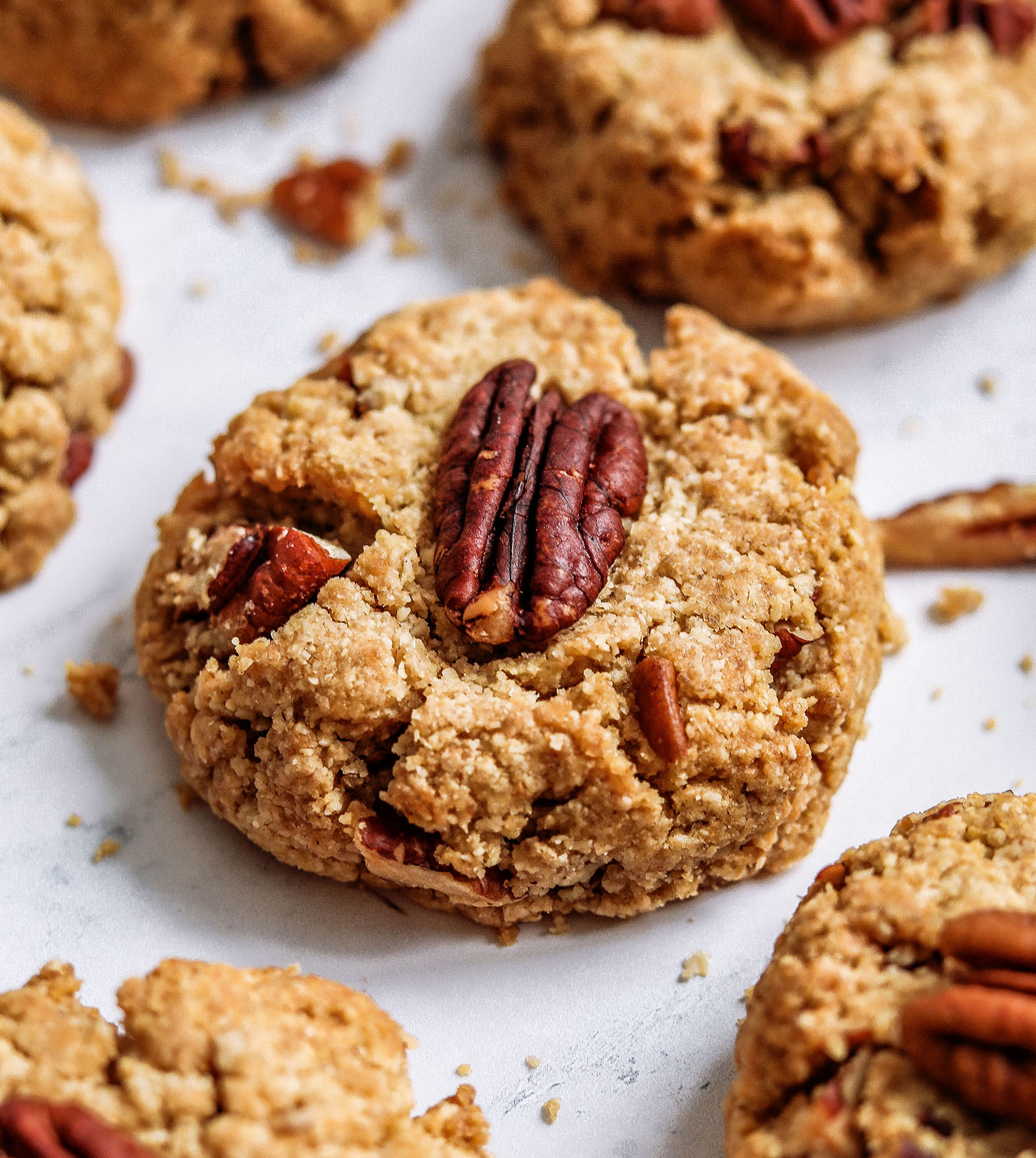 A few weeks ago it dawned on me that I had't baked cookies in ages. How did that happen?? I used to bake cookies so regularly since they're my favourite kind of treat (that and chocolate 😉 ). If you know me, you know I love cake, but I have to admit that I love cookies even more! Especially the crunchy kind.
To make up for the months of lack of cookies, I recently posted a chocolate hazelnut stuffed cookie recipe as well as a giant skillet chocolate chip cookie. Now, I'm sharing with you these vegan and gluten-free pecan oat cookies. I'm thinking I should take a short break from cookies for a while…nah, my inner cookie monster is back and I don't think she'll be leaving anytime soon. Not that's ever a bad thing 😀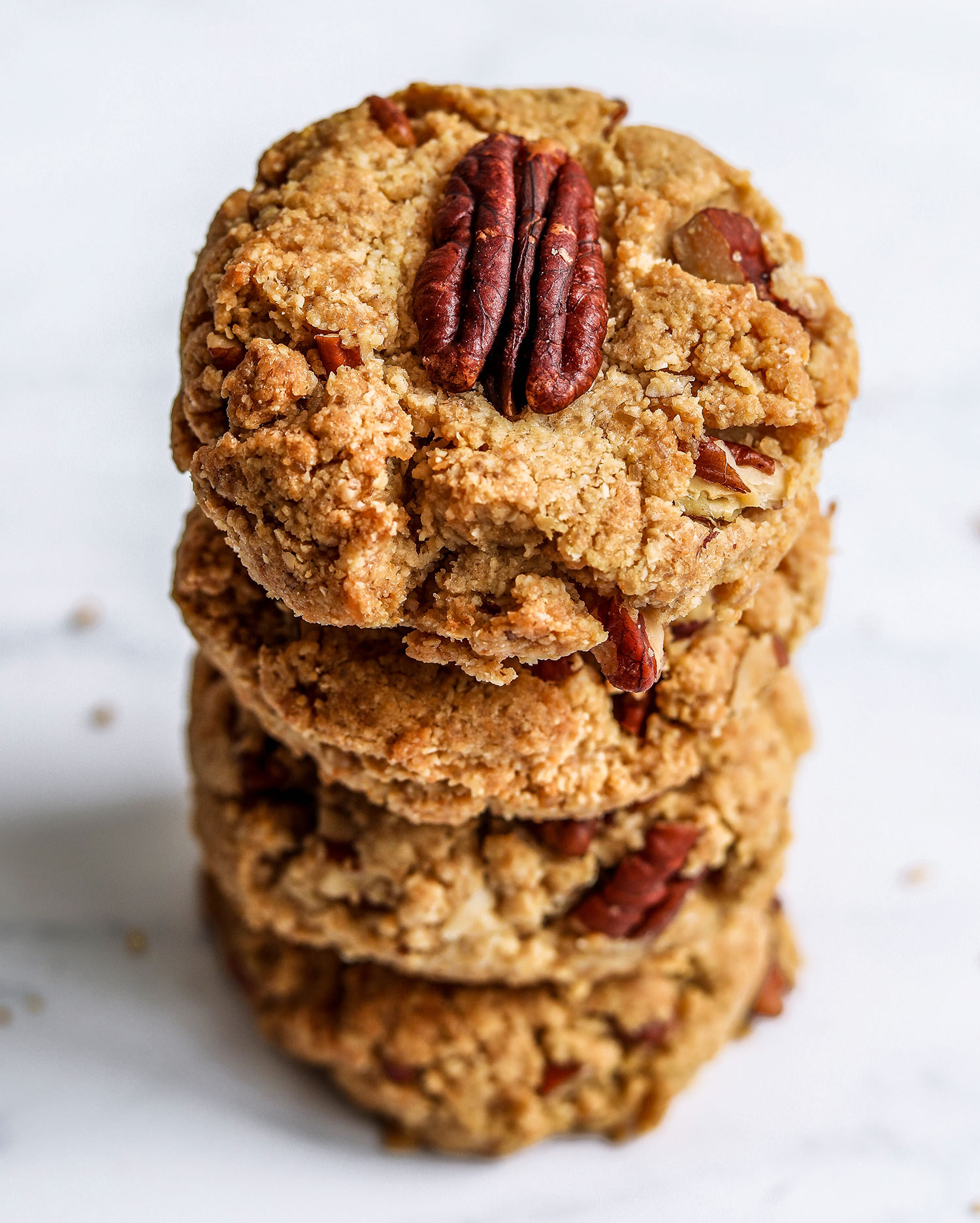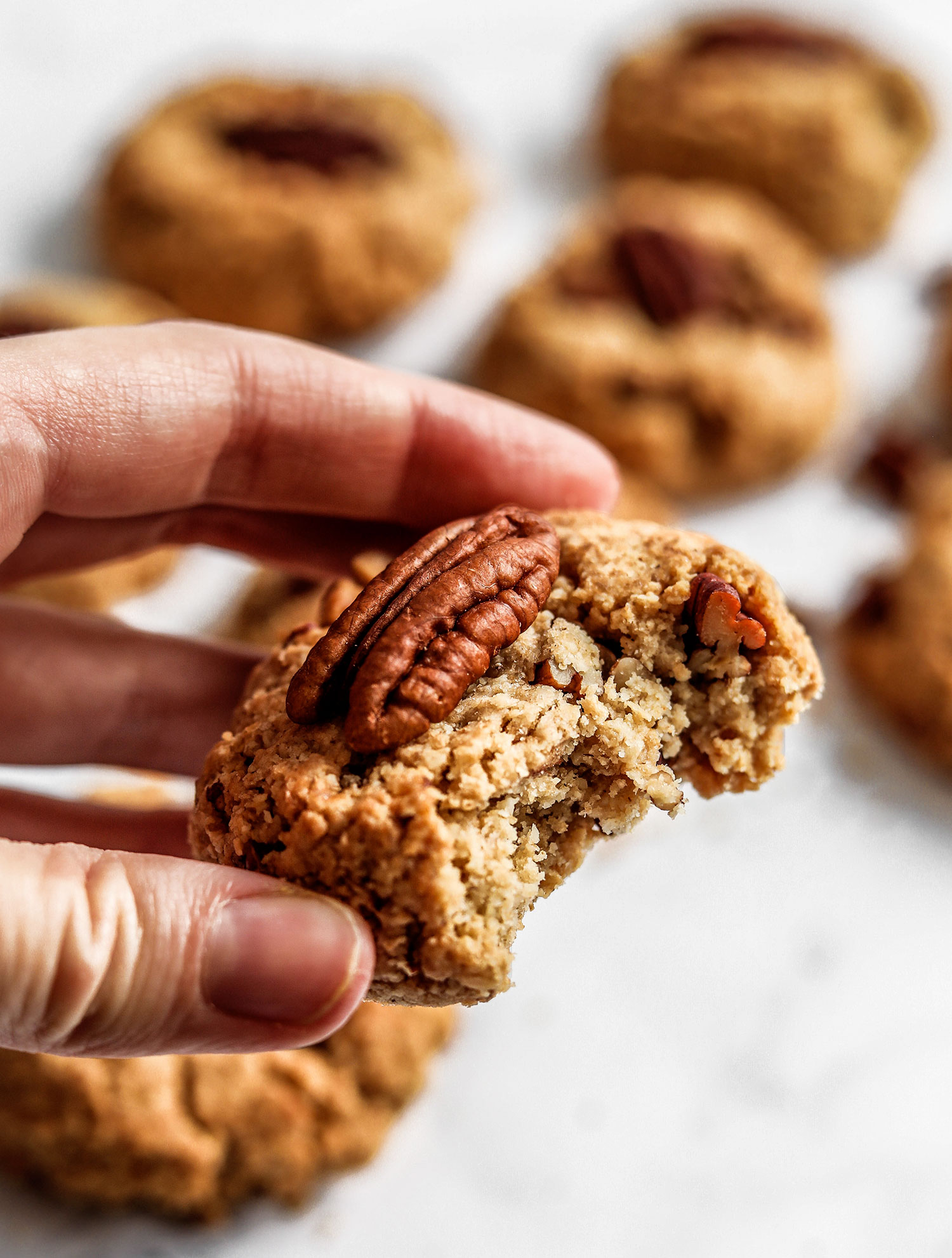 Even though I do love a gooey soft cookie like my tahini chocolate cookies, given the choice I would always go for the crunchy, crispy kind. I just find them so much more satisfying. Can't really tell you why.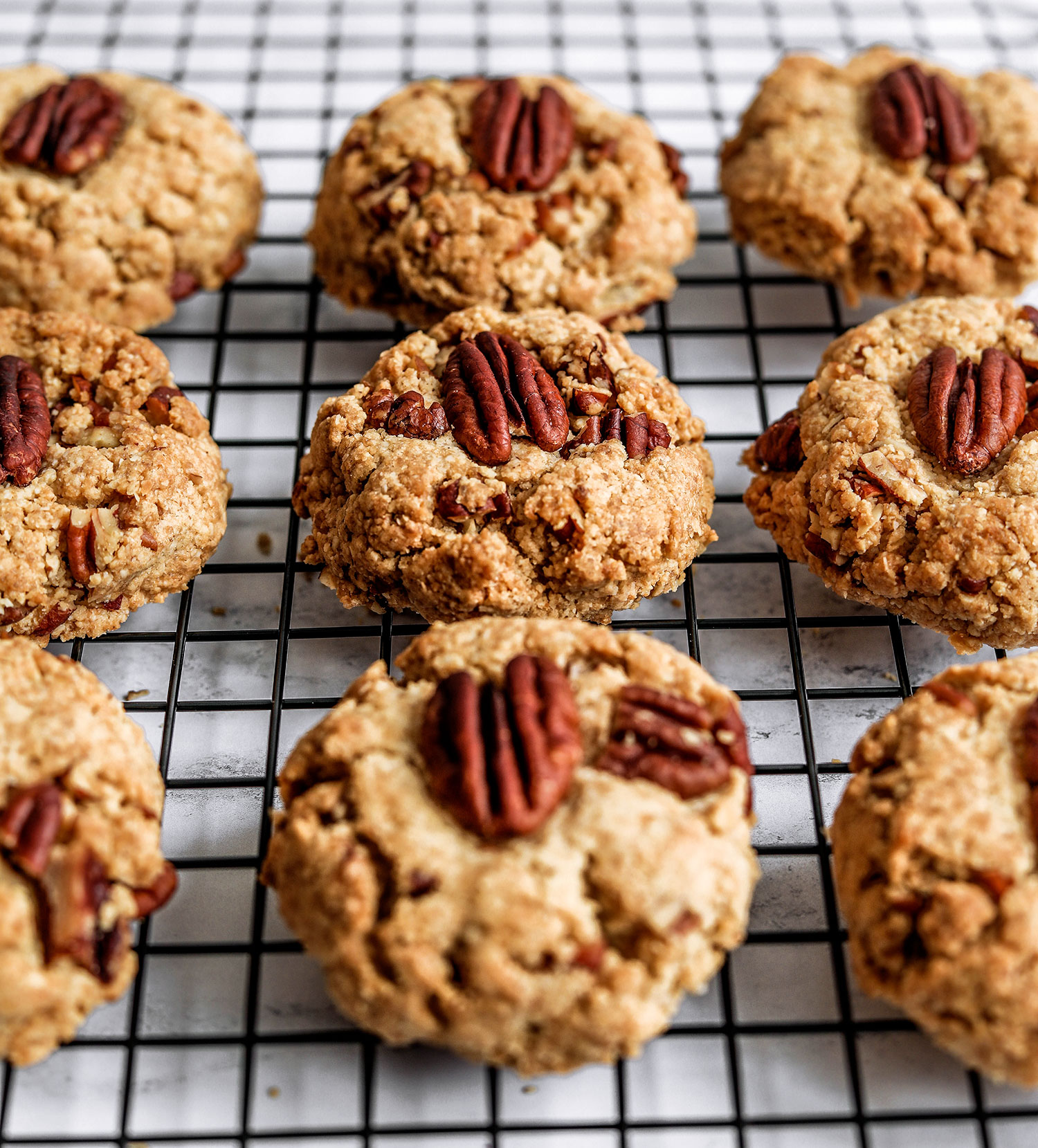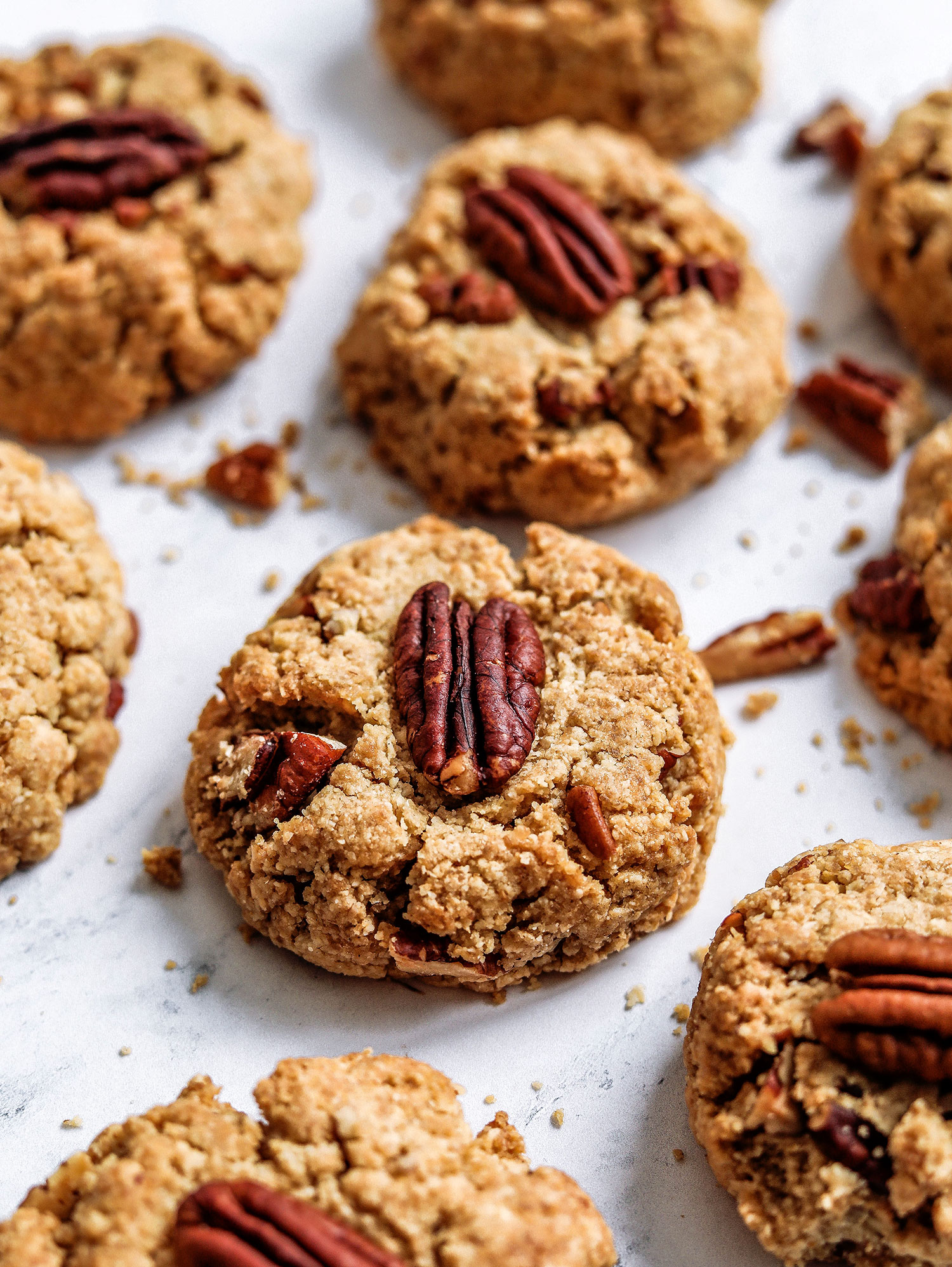 I made these pecan oat cookies using healthier ingredients like oats and ground almonds. I have tried making cookies using dates and stevia in the past to make them even healthier, but you just don't get that scrumptious crunchy texture unless you use white, brown or coconut sugar. At the end of the day cookies are meant to be a treat enjoyed occasionally, so a bit of sugar every now and then won't hurt anyone.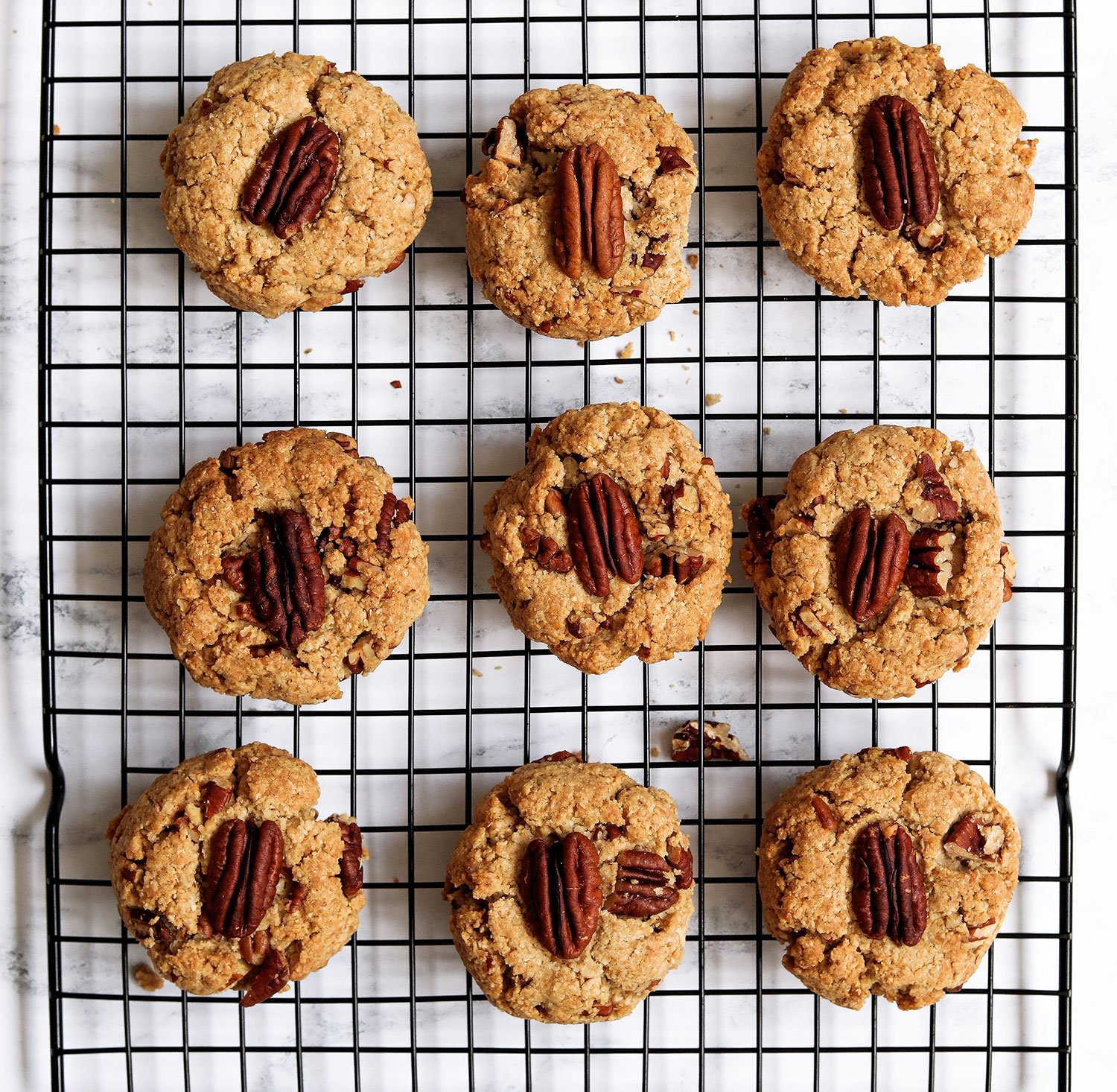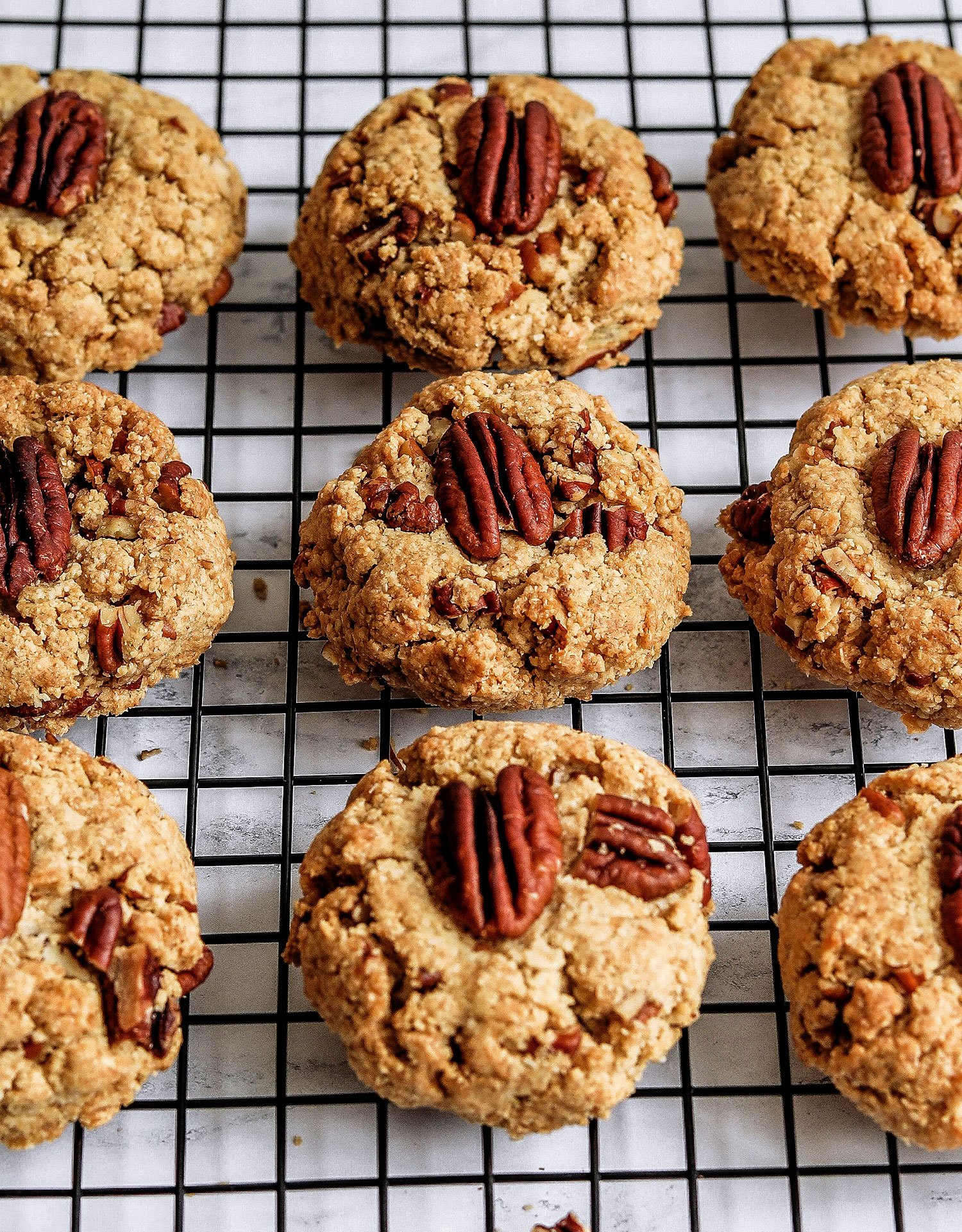 ---
Vegan & Gluten-free Pecan Oat Cookies
Makes: 9-10
Ingredients
110g (1 cup) gluten-free oat flour – gluten-free oats blended into a flour in the food processor.
100g (1 cup) ground almonds
1 tsp baking powder
1/2 tsp salt
65g (1/3 cup) brown sugar
2 tbsp milk of choice
4 tbsp coconut oil/dairy-free spread, melted
50g (1/3 cup) pecans, roughly chopped + extra for decoration
Method
Preheat your oven to 180C/160C fan/350F.
In a large bowl, mix together the oat flour, ground almonds, sugar, baking powder and salt.
Pour in the melted oil/spread and milk. Mix to combine.
Fold in the chopped pecans.
Use an ice cream scoop to shape into even cookies. Place onto a baking sheet covered with parchment paper and press down slightly.
Place a pecan in the centre of each cookie.
Bake for 15 minutes. Leave to cool completely.
Enjoy!
---

Share This Post