Tefal ActiFry Roasted Cauliflower with Lemon Sauce
* This post is sponsored by Tefal *
A delicious side or snack, this roasted cauliflower with lemon sauce recipe is so easy to make and a good way to add vegetables to any meal.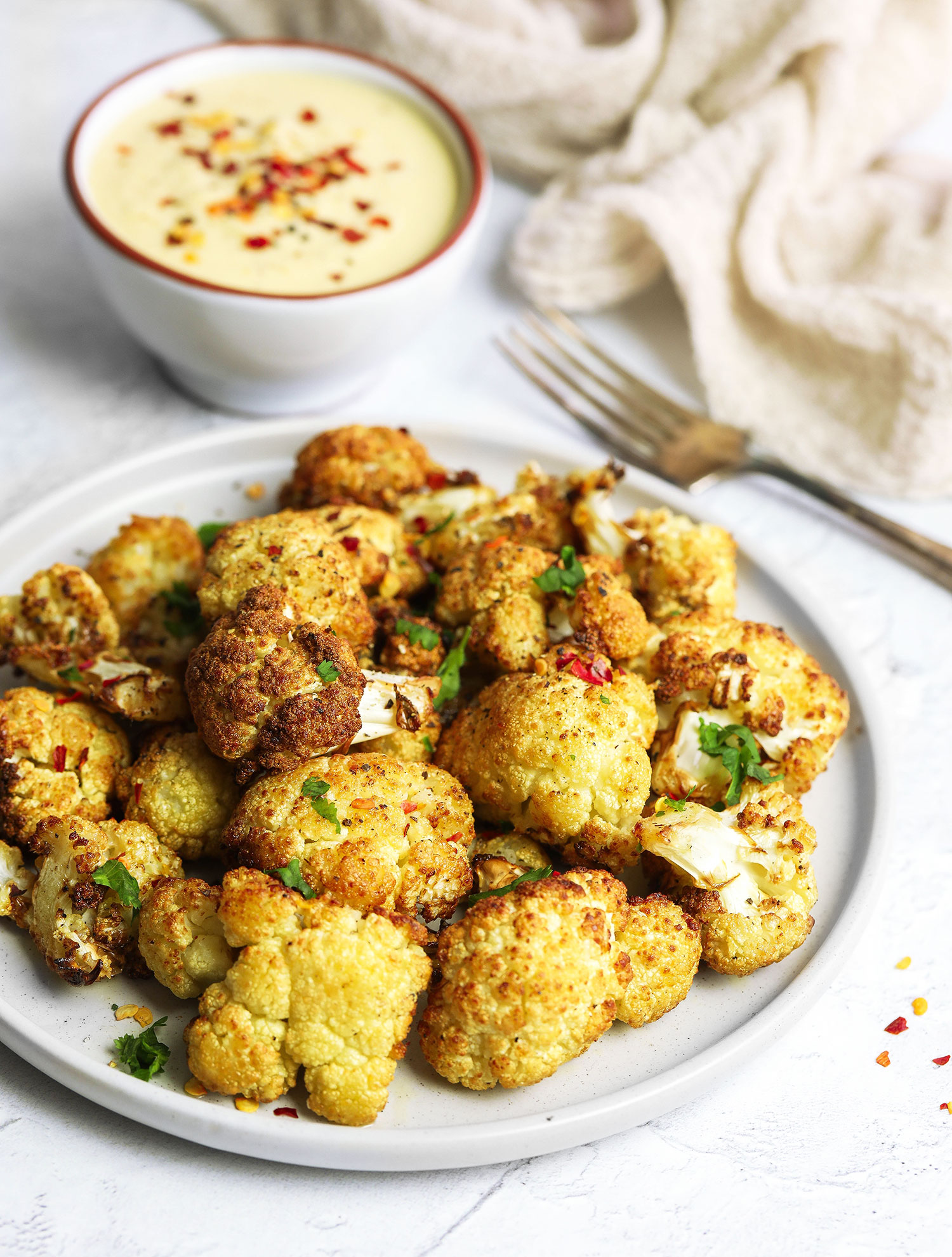 Roasting vegetables is by far my favourite way to cook and eat my five-a-day. It adds so much richness to and flavour to them without having to use many ingredients or flavours. Just a bit of olive oil, salt and pepper is enough to bring any vegetable to life and make them taste 10 times better!
Out of all the vegetables, cauliflower is my favourite one to roast (brussel sprouts is a very close second!). I find I can easily add them on the side of any meal and it really bulks up a meal making it so much more filling and satisfying. It's a really good one to make for people who aren't too keen on vegetables since it doesn't have a strong taste and the colour doesn't make it stand out on the plate (for those with the fear of anything green!).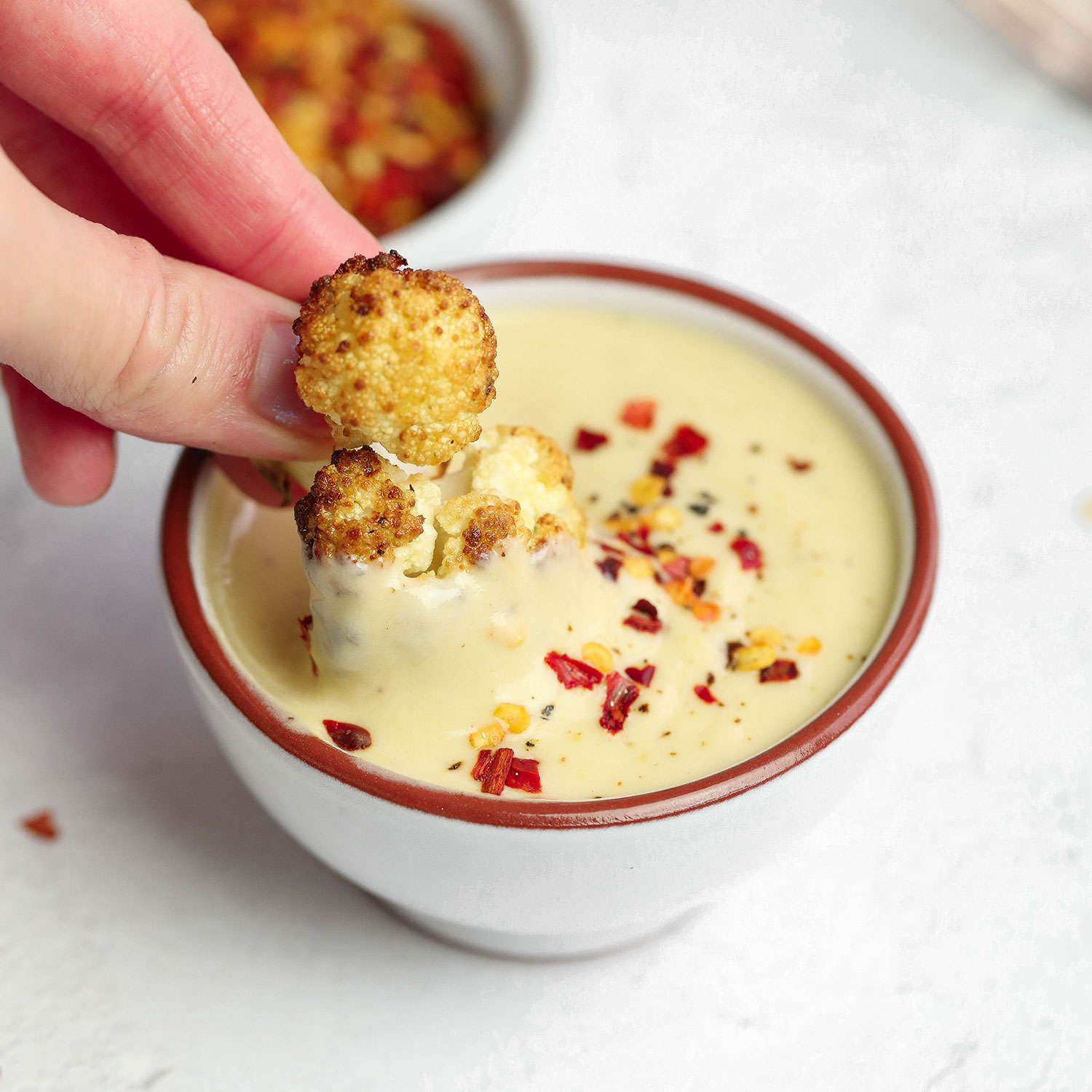 This is my third recipe creation for Tefal using their ActiFry Genius XL. Last time I made this green curry with crunchy vegetables, and today I'm showing you how to make roasted cauliflower with a side sauce made using tahini, lemon juice, olive oil and seasoning. Such an easy, but super delicious recipe. It makes a really nice side to any meal or even a delicious and healthy snack. The ActiFry Genius XL has 9 automatic settings that make cooking so much easier, quicker and healthier with less oil needed to cook different foods. Simply add all your ingredients in at the same time, and let the '1-meal-in-1-go' settings do the work for you. It allows you to cook your favourite fried food with 99% less added fat and it's family friendly with a capacity of up to 1.7kg to feed up to 8 people! No more meals for one, there's enough for all the family!
I was challenged to take part in the ActiFry Genius spin class again and swap pedals for paddles to eat healthy. To help me choose a recipe for my third challenge, I spun the 'Gear of goodness', which landed on gear 1 – 'healthy but hearty well known dishes'. The gears represent the different levels of difficulty. All recipes on the ActiFry app are rated on their level of difficulty from 1-5. I picked this gear 1 roasted cauliflower recipe and simply followed the instructions on the ActiFry app. The steps are broken down into easy to follow points, and the recipe itself couldn't be easier. All you have to do is chop the cauliflower, add the florets to the ActiFry with some seasoning and olive oil and leave to cook for 30 minutes!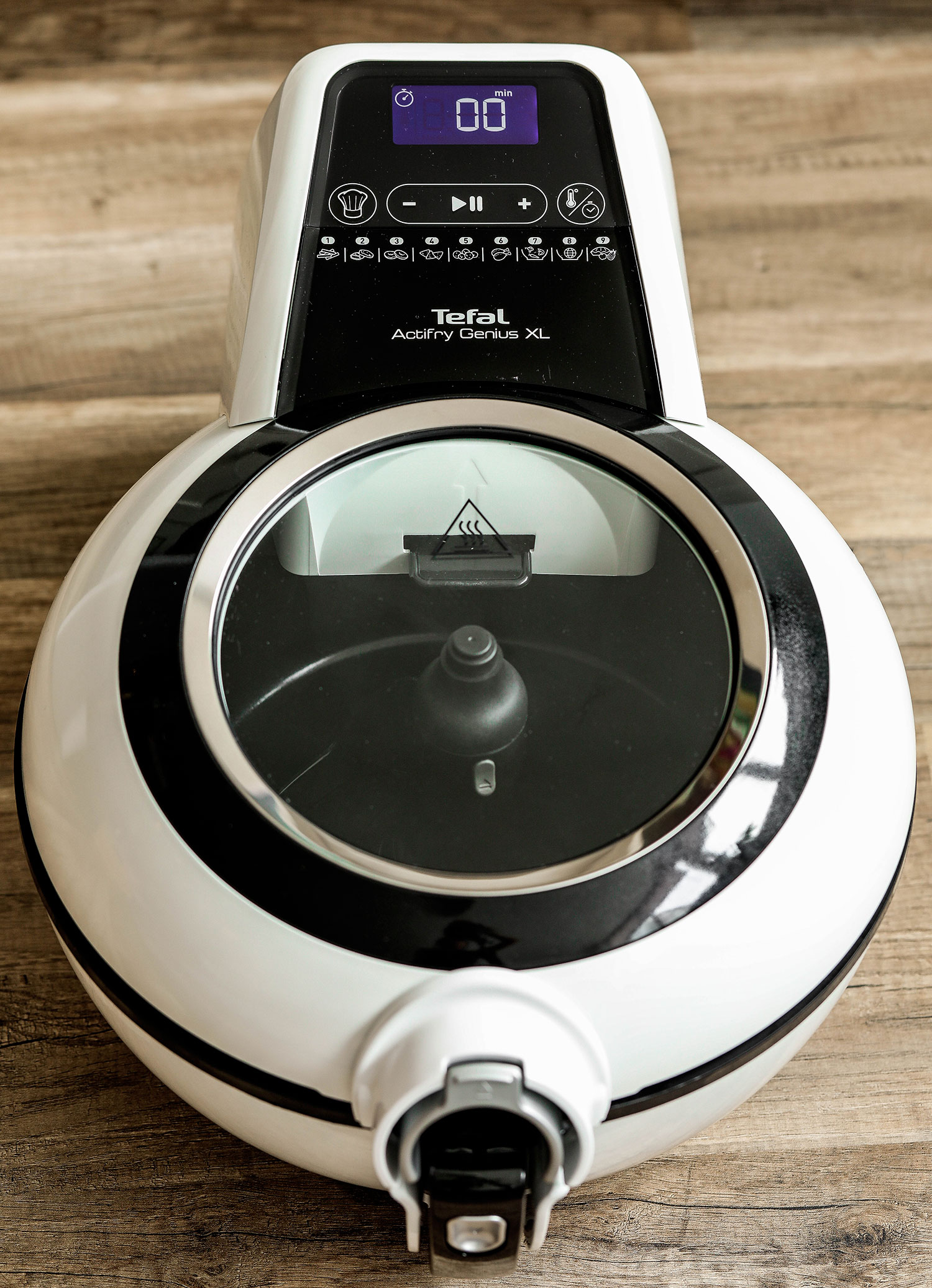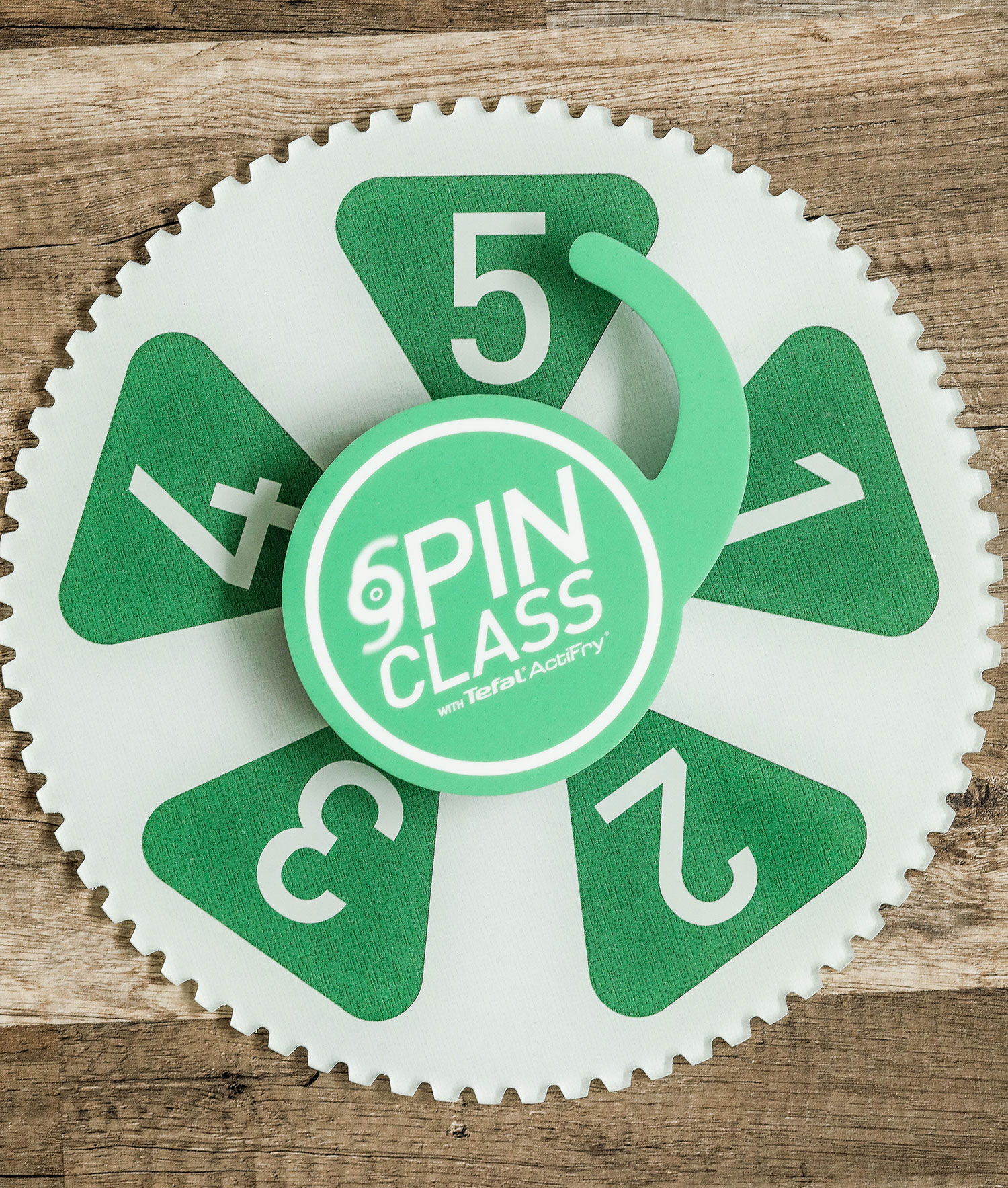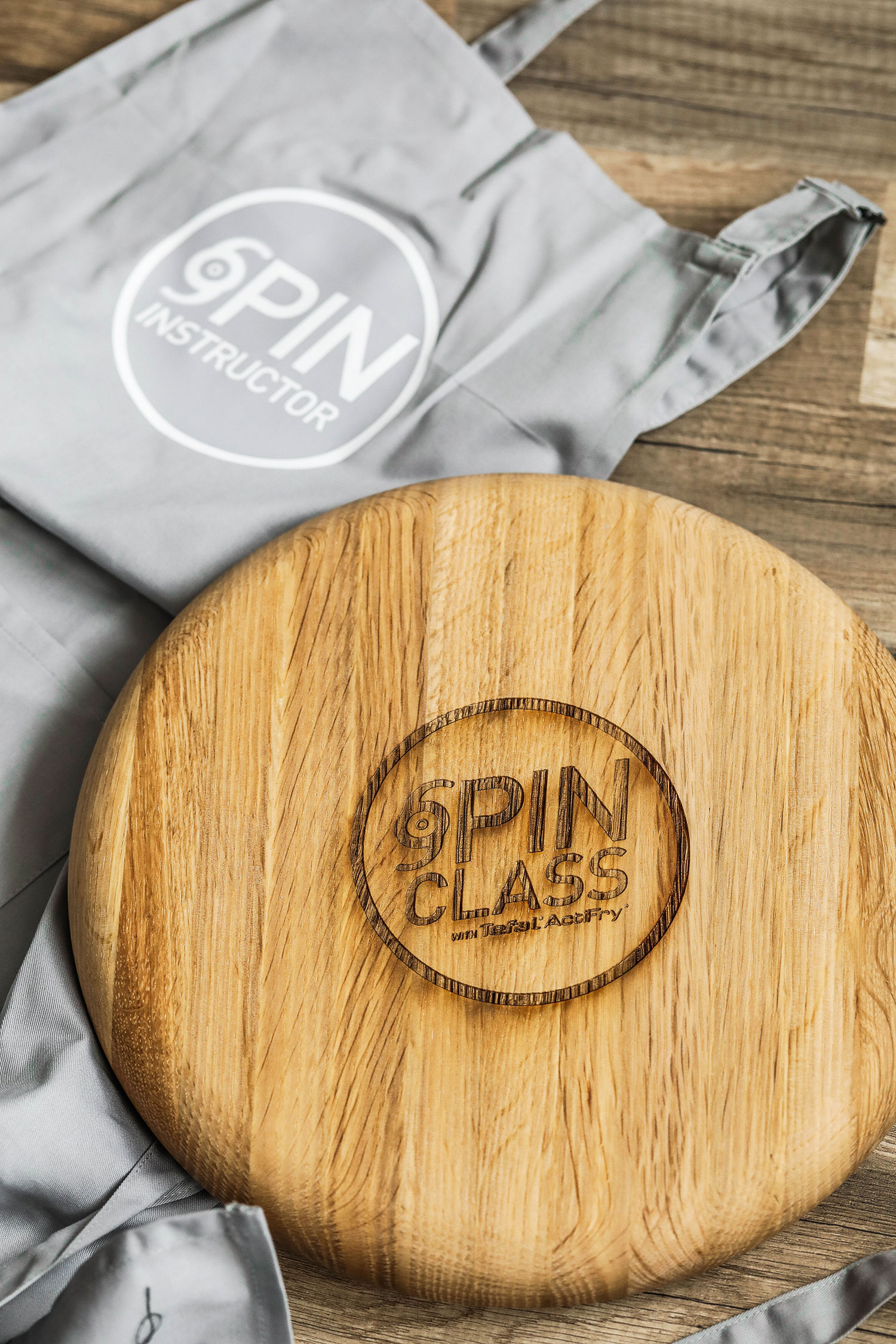 I've owned an a Tefal ActiFry Genius XL for a few months now and the more I use it, the more I fall in love with it! It's such a handy gadget to have on your kitchen counter. Instead of turning on the over and waiting for it to heat up to roast some veg, I just quickly add the chopped vegetables into the fryer along with a sprinkle of salt and pepper and a drizzle of olive oil. I don't even have to worry about mixing it as the ActiFry stirs everything together as it cooks. I also use it for things like cooking vegetarian burgers and sausages. I've even used it to make cheese on toast! So handy and so versatile.
Now that I'm living on my own, it's so much easier and energy efficient to use the ActiFry instead of turning on the oven since I'm now only cooking for one. I also find it cooks food quicker than the oven does, which is another bonus.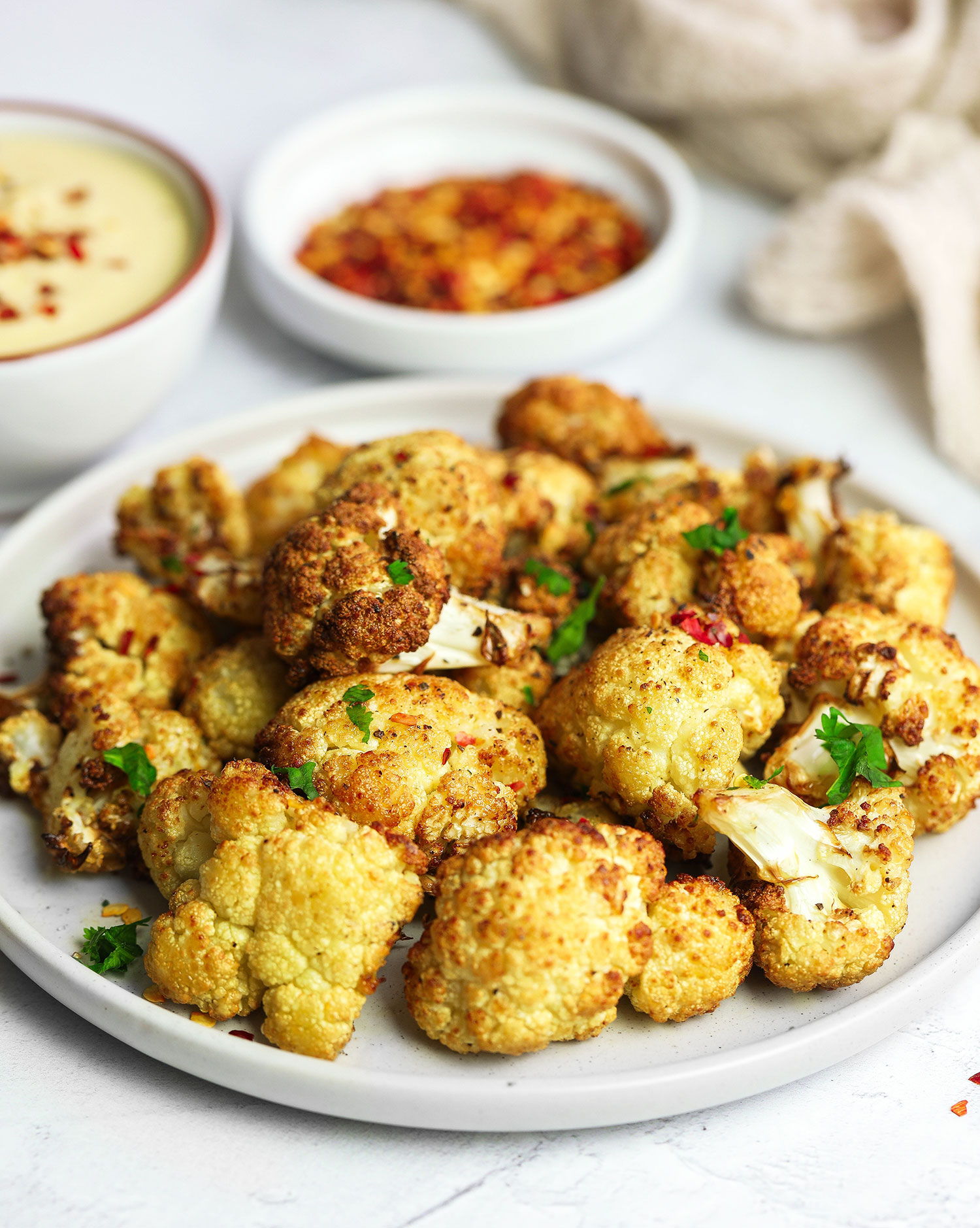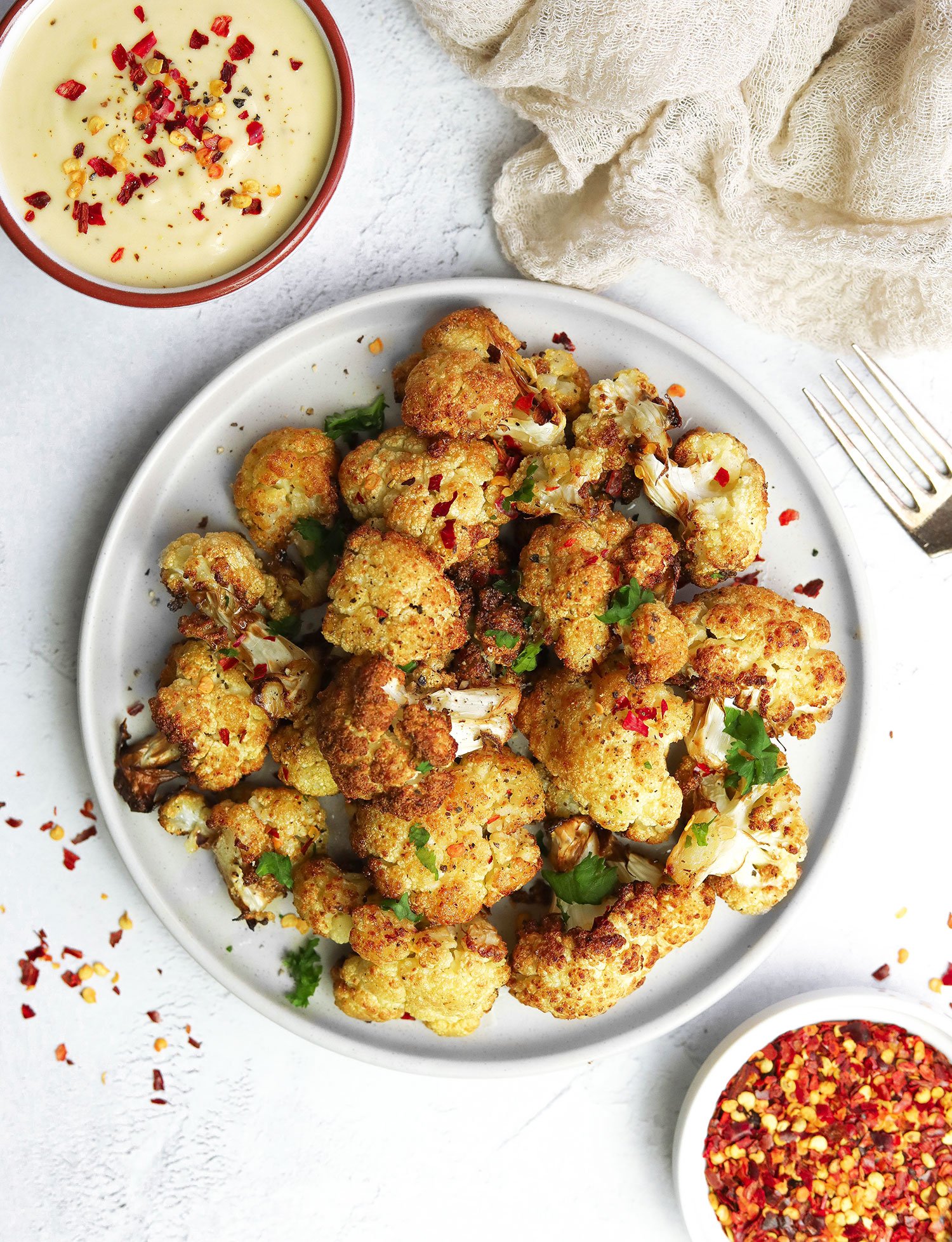 ---
Tefal ActiFry Roasted Cauliflower with Lemon Sauce
Starter for 6 people
Ingredients
1 large cauliflower, cut into florets
3 ActiFry spoonfuls of olive oil
40g tahini
150ml olive oil
120ml lemon juice
Salt & pepper
Method
Place the cauliflower florets into the ActiFry pan, drizzle with olive oil, and season generously with salt and pepper.
Begin cooking on mode 7 (wok) and set the time for 30 minutes.
While the cauliflower is cooking, prepare the lemon sauce – whip the tahini, lemon juice and olive oil together. Season with salt & pepper.
Sprinkle some chilli flakes on the roasted cauliflower for a bit of heat and serve with the lemon sauce.
Enjoy!
---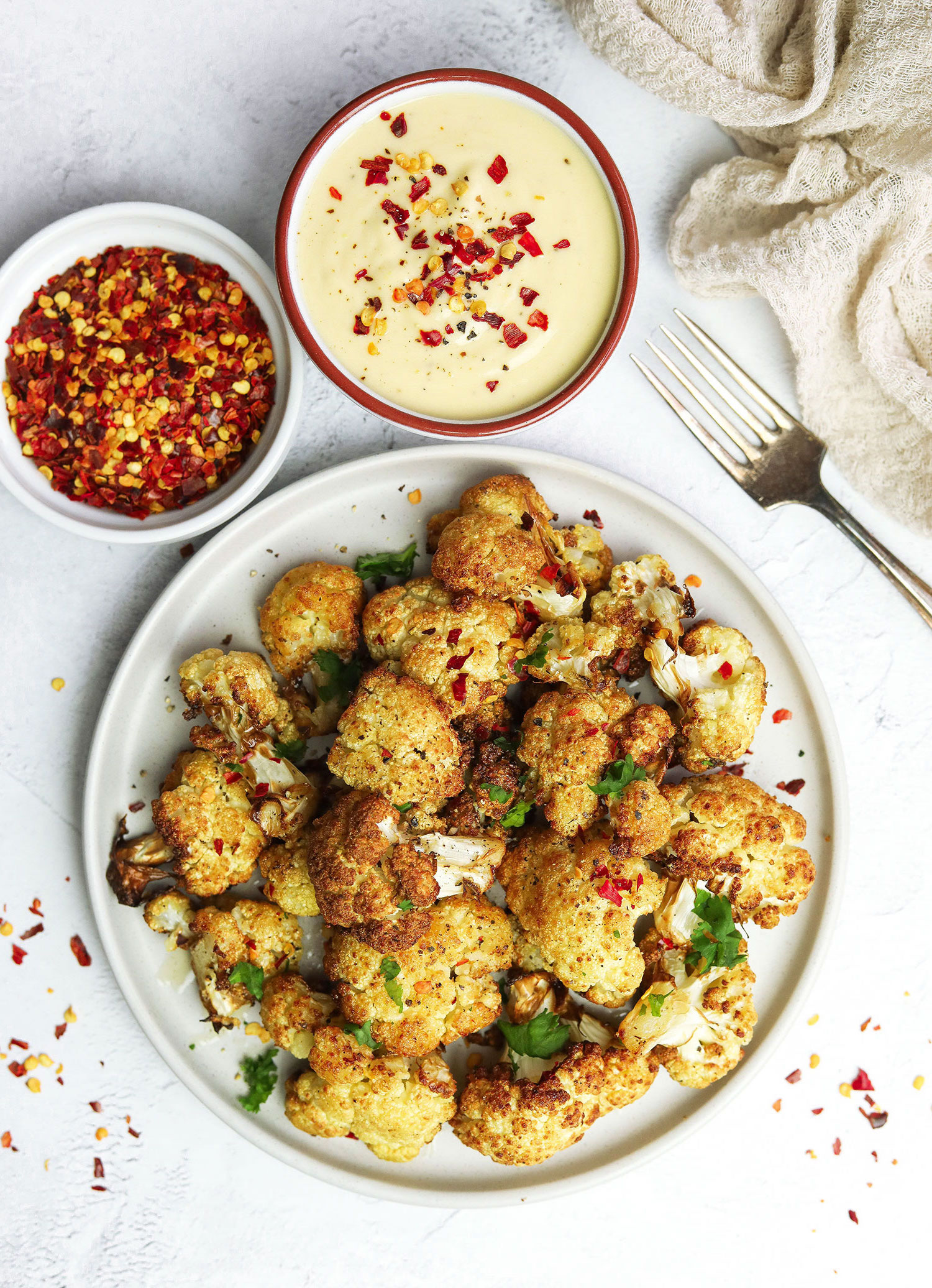 Share This Post