Tefal Actifry Green Curry with Crunchy Vegetables
* This post is sponsored by Tefal *
A deliciously healthy, yet hearty recipe packed with flavour and lots and lots of vegetables! This green curry with crunchy vegetables would make an amazing quick and easy week day dinner. A well known dish made healthier!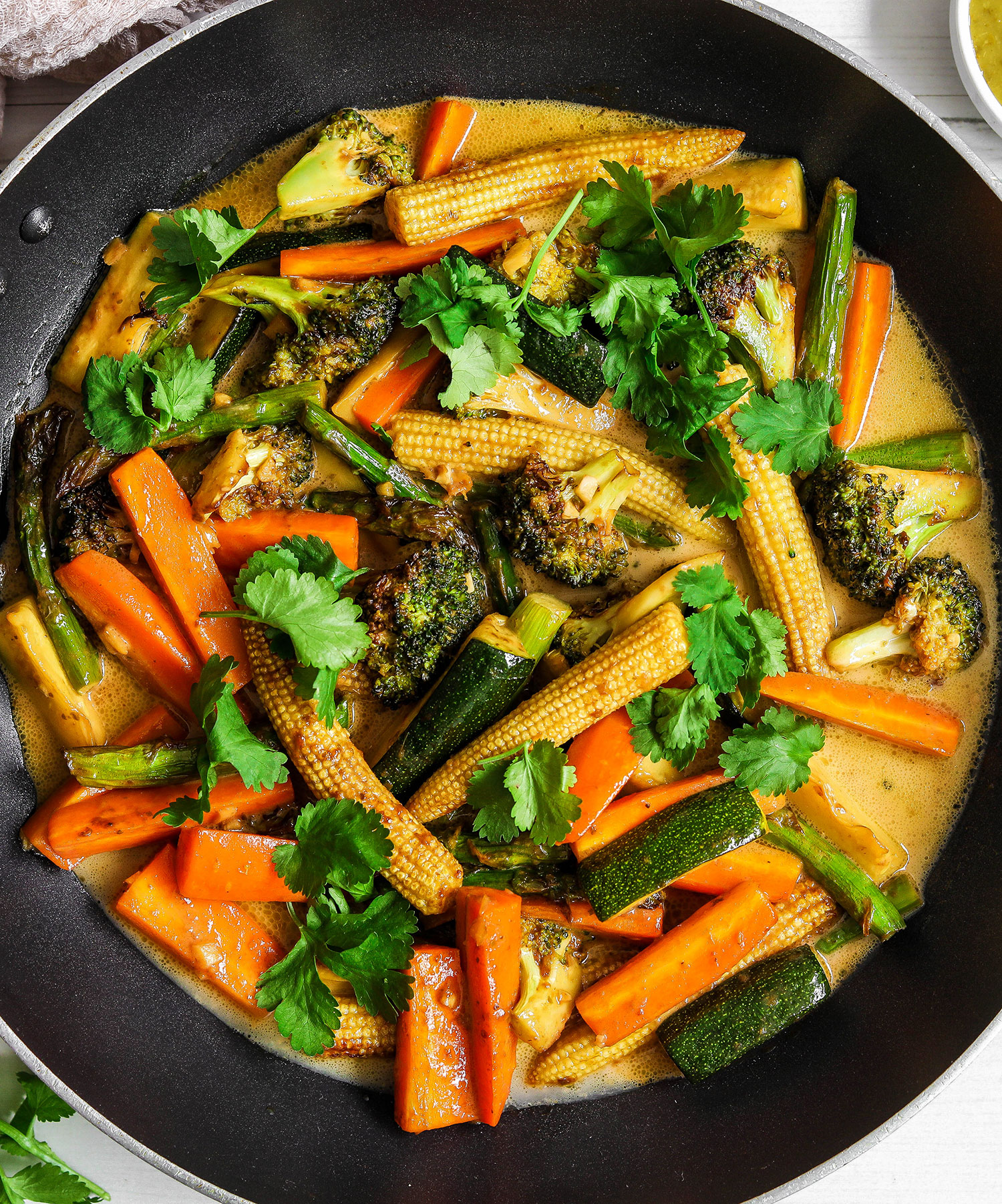 I love Thai food, and green curries are no exception. Thai curries made with creamy coconut milk are just so comforting and always make both my palette and belly very happy! It can seem a bit of a faff and time consuming to make it from scratch at home, but this version is so quick and easy and only takes 20 minutes to make.
Before owning my own air fryer I always had the assumption that the only purpose for owning one was to make chips, which is something I hardly ever have and don't usually make at home. Boy was I wrong! I've owned a Tefal ActiFry Genius XL for a few months now and have used it to make everything from curries and salads to cakes and berry compote. It really is such a versatile piece of equipment to have in your kitchen that allows you to cook new and exciting dishes, but healthier!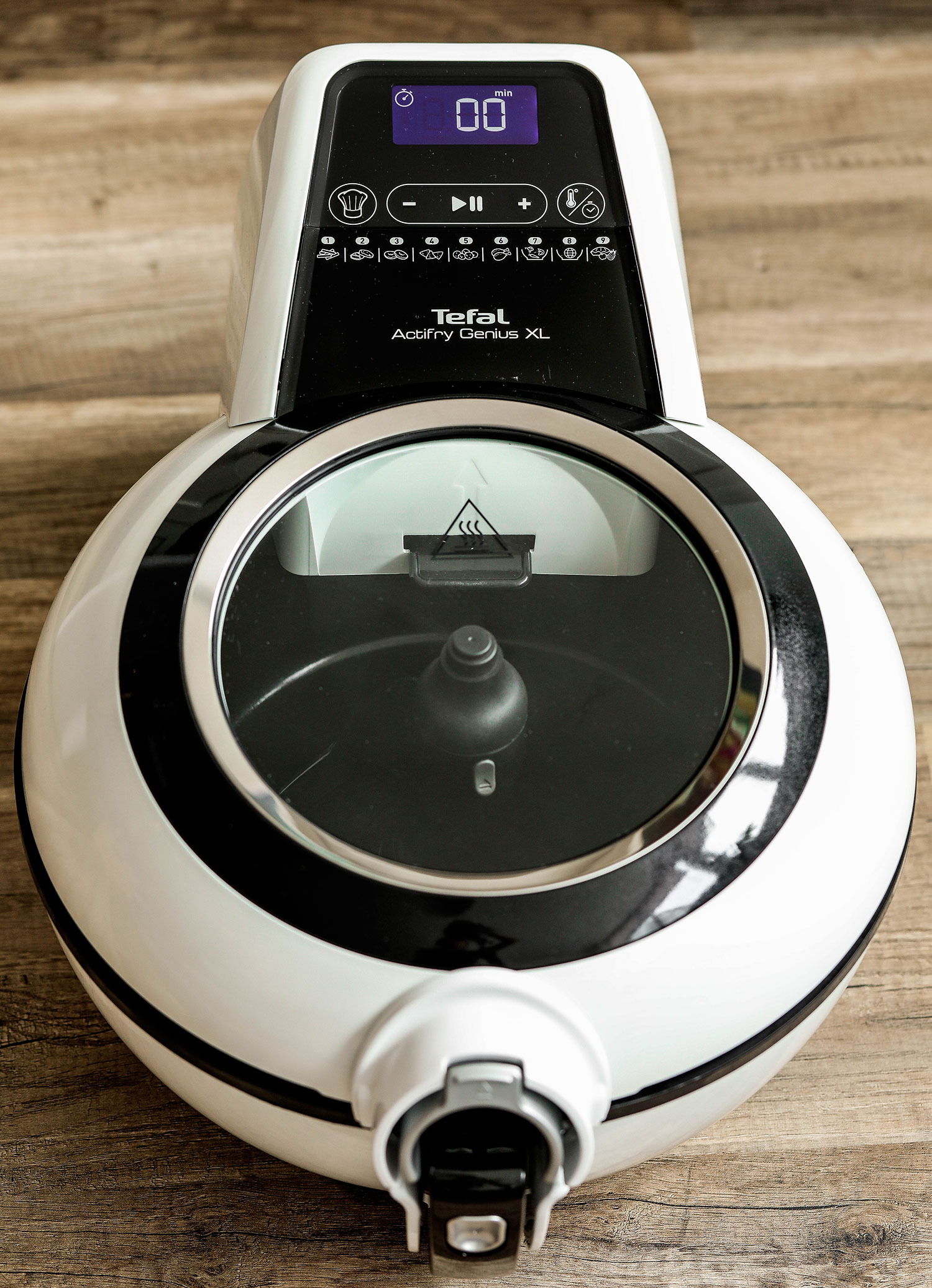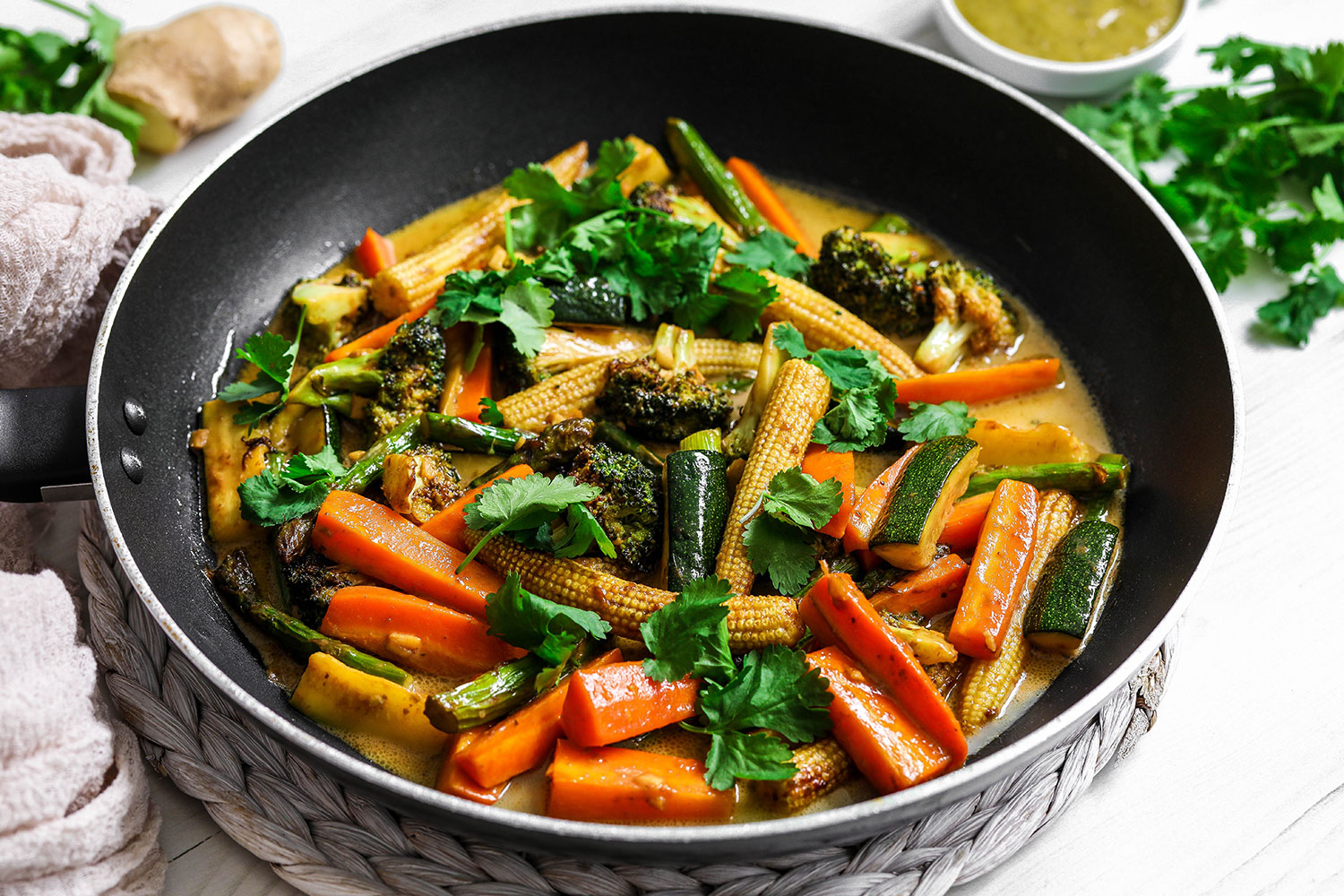 This is my second recipe creation for Tefal using their ActiFry Genius XL. Last time I made these vegan samosas, and today I'm showing you how to make a green curry. The ActiFry Genius XL has 9 automatic settings that make cooking so much easier, quicker and healthier with less oil needed to cook different foods. Simply add all your ingredients in at the same time, and let the '1-meal-in-1-go' settings do the work for you. It allows you to cook your favourite fried food with 99% less added fat and it's family friendly with a capacity of up to 1.7kg to feed up to 8 people! No more meals for one, there's enough for all the family!
I was challenged to take part in the ActiFry Genius spin class again and swap pedals for paddles to eat healthy. A few weeks ago I made these vegan samosas and I was so pleasantly surprised with the way they turned out. I must admit I had never attempted making samosas before, mainly because I don't like the idea of deep frying them in so much oil.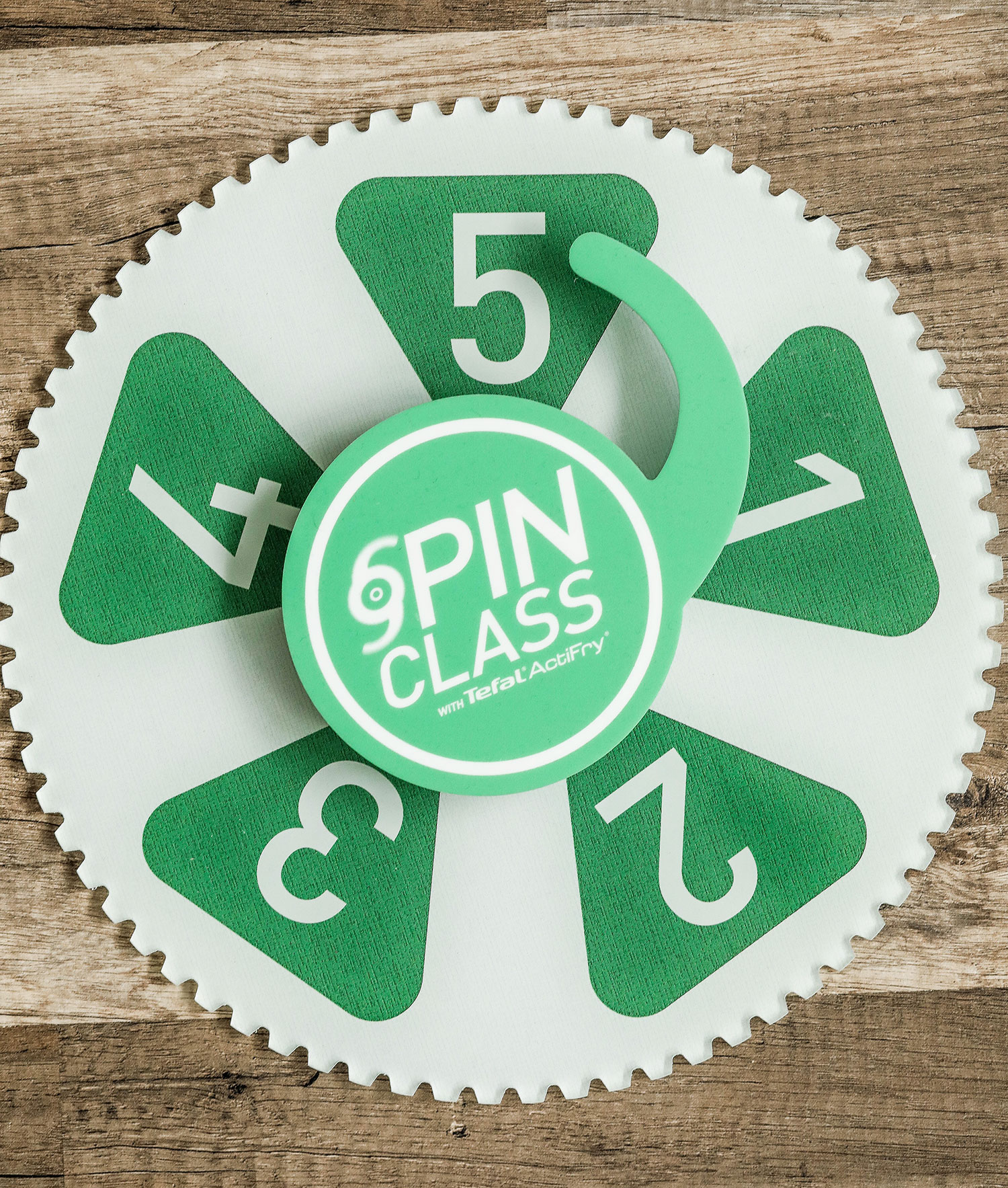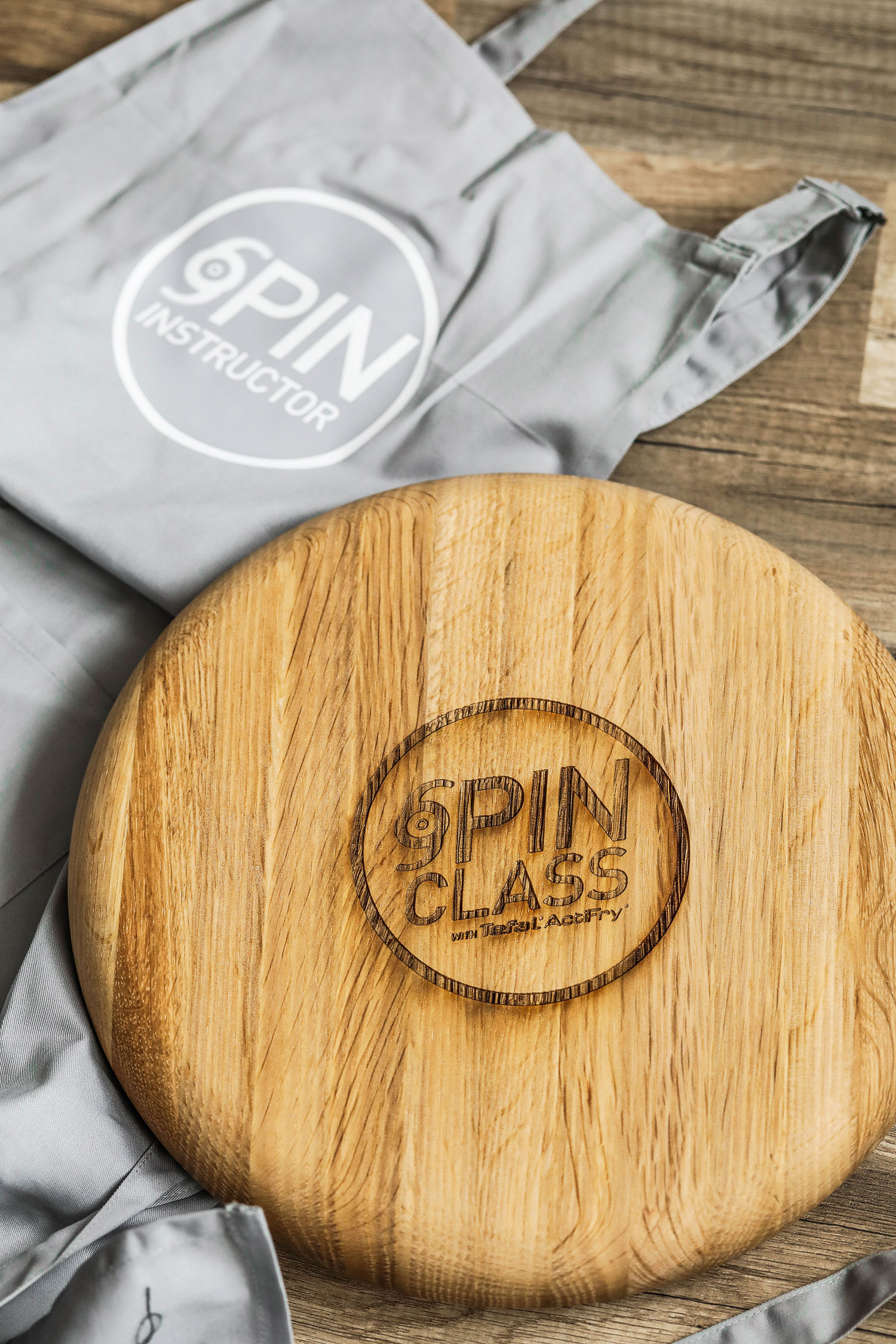 To help me choose a recipe for my second challenge, I spun the 'Gear of goodness', which landed on gear 1 – 'healthy but hearty well known dishes'. The gears represent the different levels of difficulty. All recipes on the ActiFry app are rated on their level of difficulty from 1-5. I picked this gear 1 green curry recipe and simply followed the instructions on the ActiFry app. The steps are broken down into easy to follow points, and the recipe itself couldn't be easier. All you have to do is chop the vegetables, add them to the ActiFry with the rest of the ingredients and cook for 20 minutes!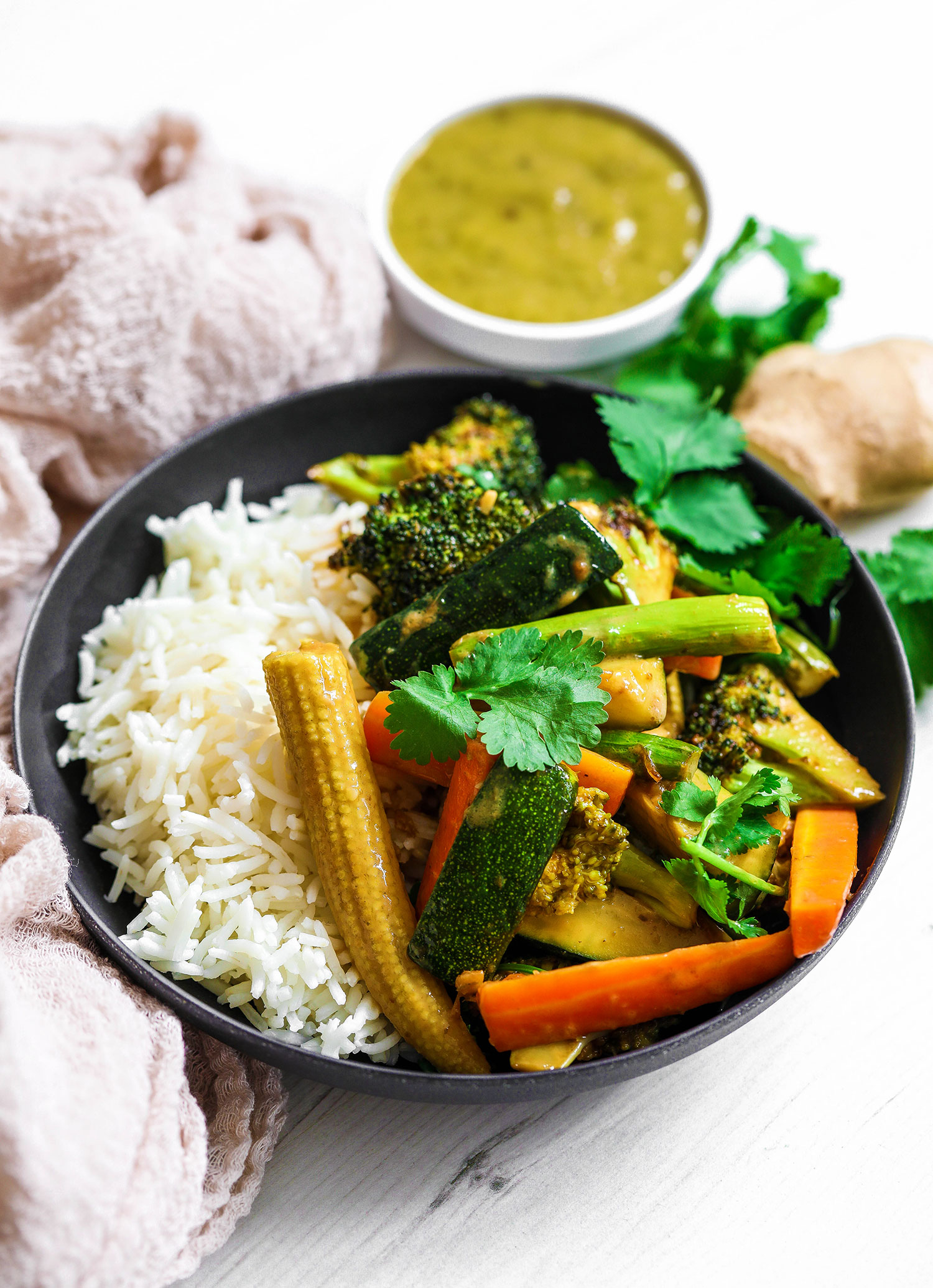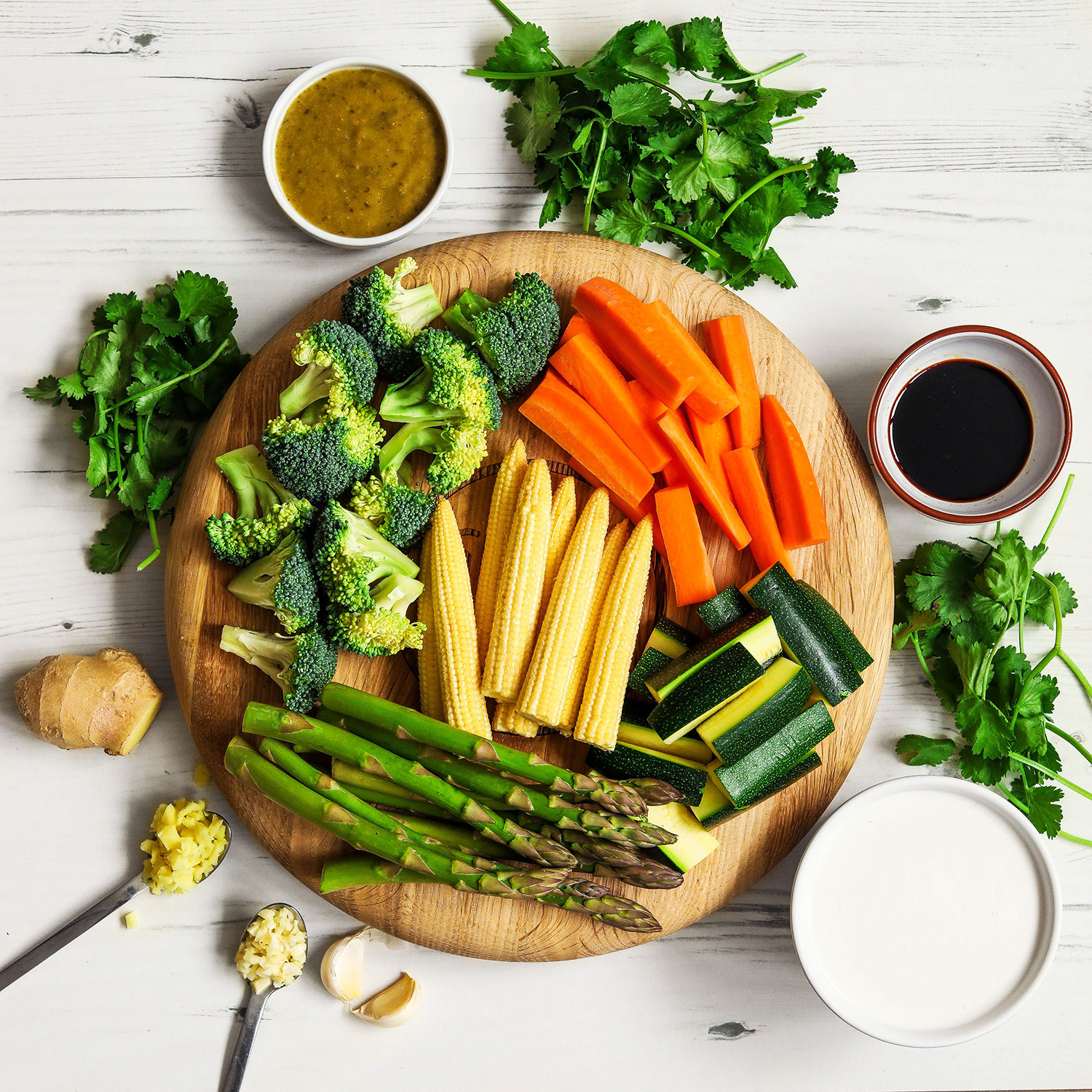 The beauty of this recipe is that you can use any kind of vegetables. I went ahead and used the same vegetables as used in the recipe app including broccoli florets, carrots, asparagus, mini corn cobs and courgette. All of which retain their crunchiness to give the dish lots of interesting textures, which I love. If you prefer your vegetables softer, you can increase the cooking time by 5-10 minutes by manually changing the time setting before cooking. You can also add a source of protein. Baked tofu would go really well here!
Green curry is always best served with rice, but you can enjoy it with quinoa or buckwheat for a healthier option with more fibre. Adding the fresh coriander at the end makes such a huge difference and I would suggest being generous to make it taste extra yummy 😀 Unless you're one of those people who think coriander tastes like soap (apparently it's a genetic thing!), then leave it out completely otherwise it will ruin the whole experience for you, and no one wants that!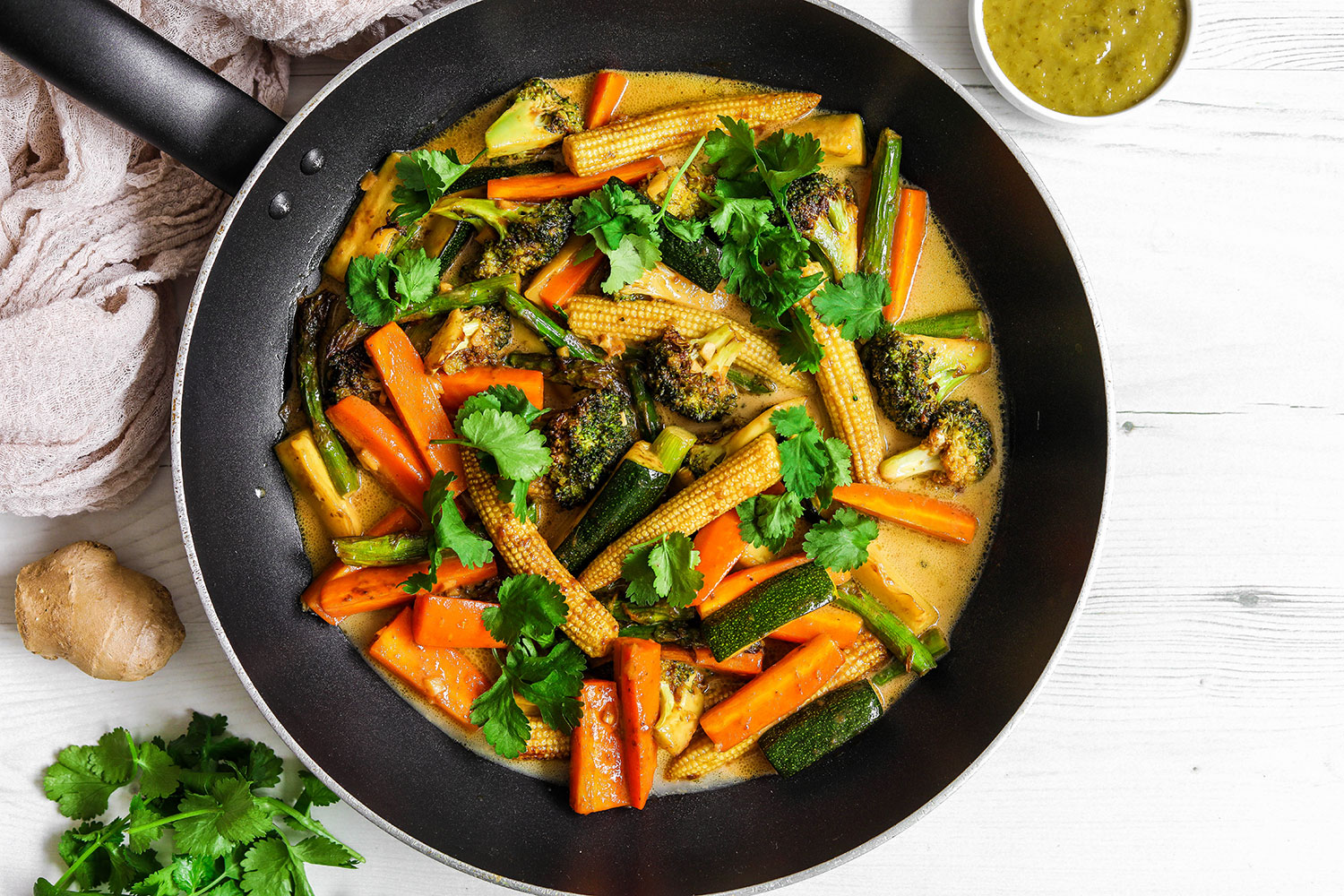 ---
Tefal Actifry Green Curry with Crunchy Vegetables
Serves – 4
Ingredients
750g mixed vegetables of choice, chopped
4 strands of coriander
200ml coconut milk
2 tbsp green curry paste
1 knob of ginger, chopped
1 garlic clove, chopped
1.5 tbsp oil
2 tbsp soy sauce – or tamari for a gluten-free option
Method
Place the vegetables into the cooking pan of your ActiFry while mixing them together.
Drizzle the oil and soy sauce onto the vegetables. Add the green curry paste along with the chopped ginger and garlic.
Begin cooking on mode 7 (wok option) for 20 minutes.
Add the coconut milk half way through cooking.
Top with the fresh coriander and serve with rice.
---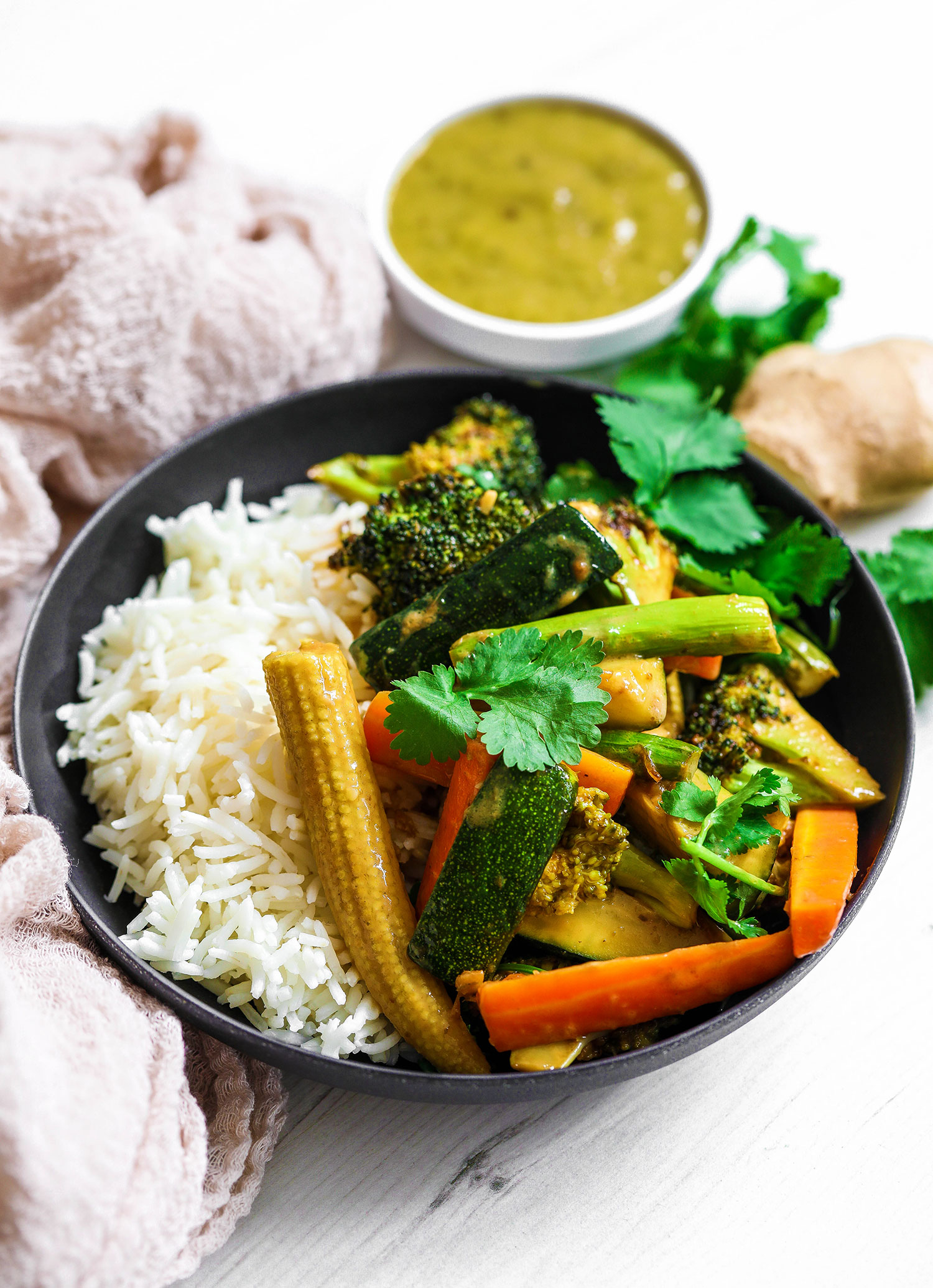 Share This Post