Raw Oreos Recipe (Vegan & Gluten-free)
This recipe is one of my favourite cookie recipes, along with my date cookies and chocolate tahini cookies. The difference with these is that they're raw/no-bake and are best eaten chilled straight out of the fridge, so they're a really nice cool treat during summer, but are still rich and indulgent.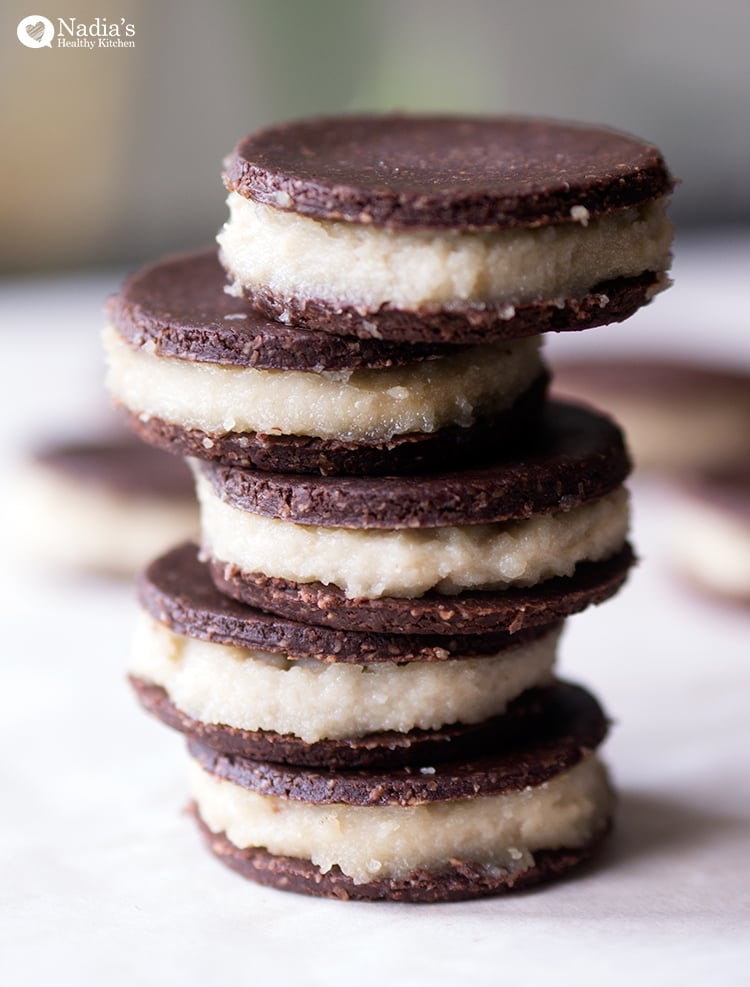 This recipe makes about 15 raw "oreos". Usually when I eat cookies, I simply can't stop eating them. I keep saying to myself 'OK, just one more and then that's it!' but end up reaching out for more anyway, which is a problem 😛 But because these raw oreos are quite rich, I feel satisfied after just eating one (sometimes two!) but no more than that. So they should last you a good few days.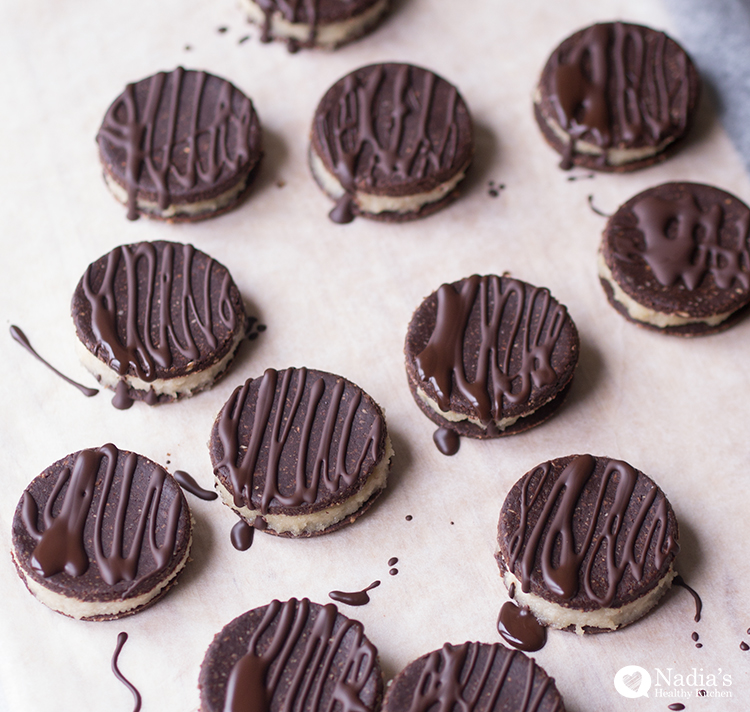 I'm calling these cookies Oreos, even though both the hubby and my mum keep telling me it's a bad idea as it sets people's expectations. Even though these cookies are super delicious and indulgent, they definitely don't taste like 'real' Oreos and by calling them Oreos people will expect to taste Oreos when they bite into them. They might not taste like Oreos, but they're definitely yummy, so I think I can get away with it 😛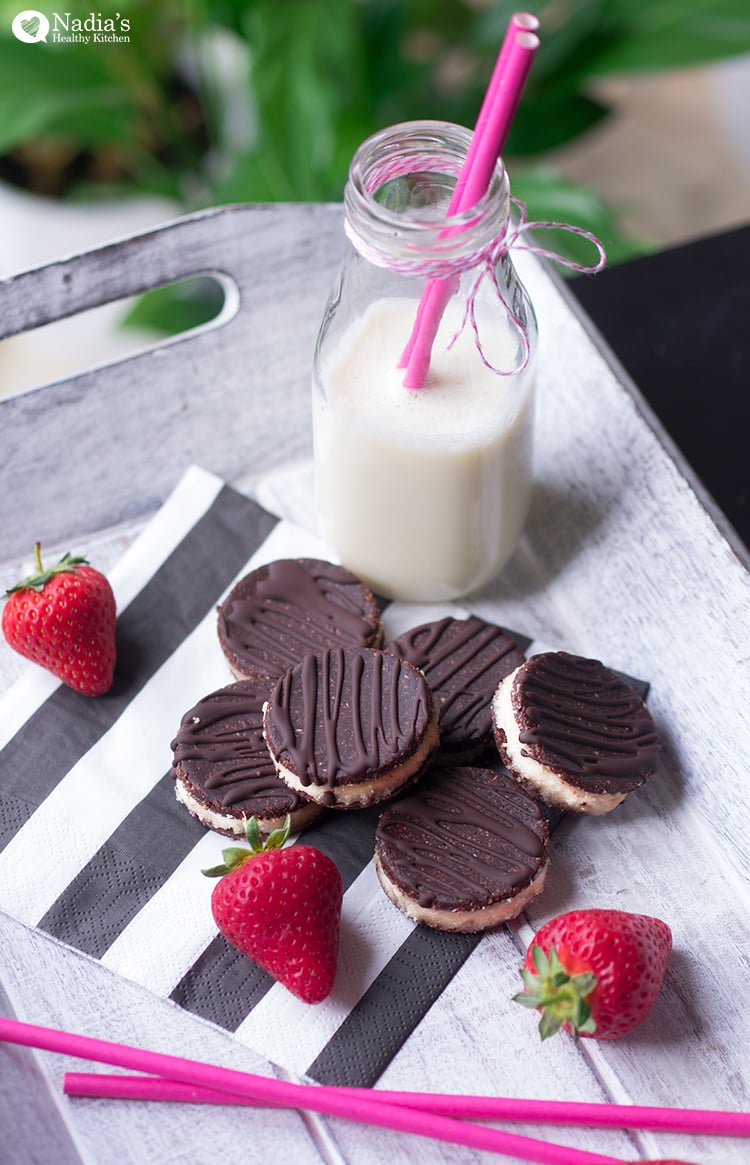 Something that many of you don't know about me is that I'm so clumsy! I'm dropping things all the time, it's not even funny. I don't know how it happens. One minute I'm holding something in my hand, the next minute it's on the floor! And being the foodie I am, most of the time it's food!
We've all been in that situation where we drop food on the floor and we're faced with the dilemma of 'should I still eat it or not?' I know I've been there more times than I would like to admit haha! I'm sure you've all heard of the 5 second (sometimes 3 second) rule. In that if you pick up the piece of food within 3 seconds it should be ok to eat. As far as I'm concerned, once it touches the floor it touches the floor. If bacteria are going to get on it they will the second it touches the floor. But if the floor is clean, is it still a no no to eat it anyway?
Here's a fun infographic that will help you make that decision.

Created by Hassle.com who offer trusted home cleaning services that you can book online in just 60 seconds! Because lets face it, with everyone having such busy lives these days, we don't have the time (or energy!) to clean our homes as often as we would like.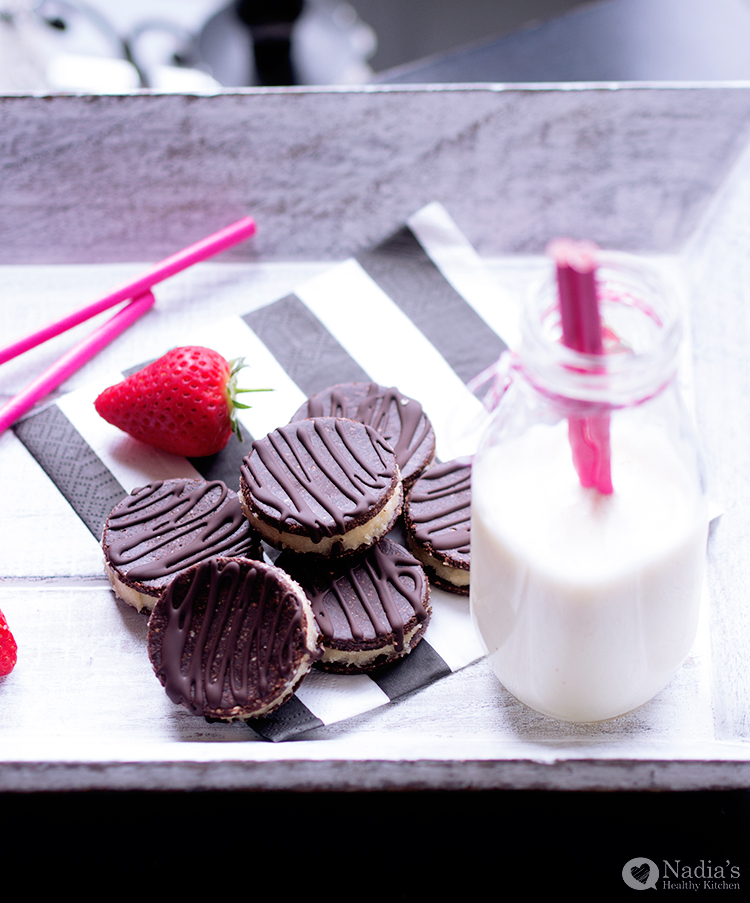 Raw Oreos Recipe (Vegan & Gluten-free)
2016-05-22 11:14:20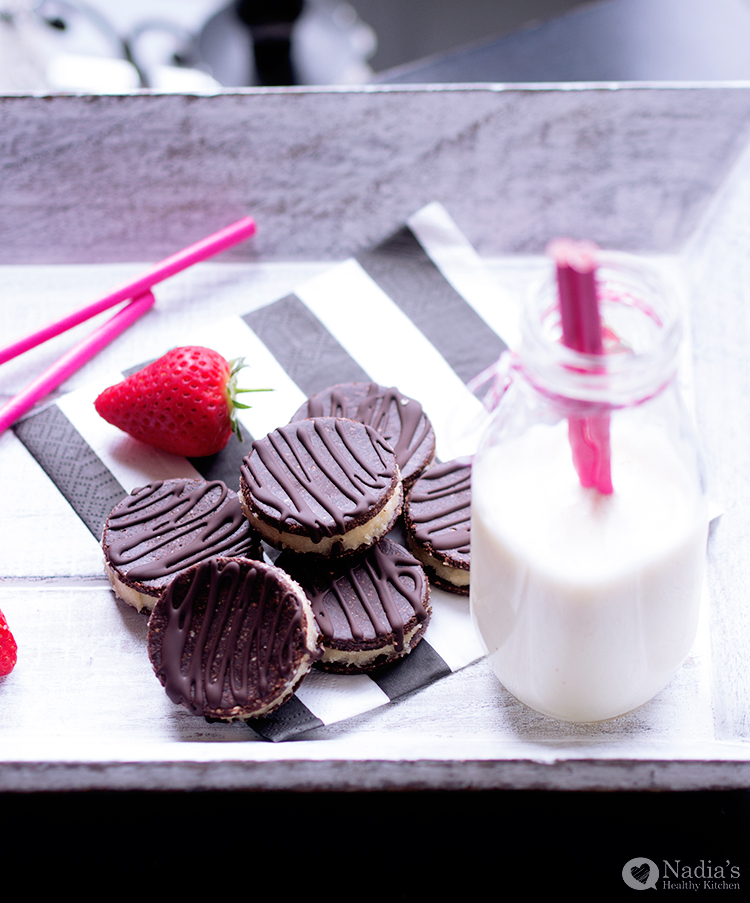 Chocolate Cookie
1 cup (115g) oat flour (plain rolled oats blended into a flour in the food processor)
1/2 cup (58g) cocoa/cacao powder
1/4 (4 tbsp) cup maple syrup (or any other liquid sweetener)
2.5 tbsp melted coconut oil
1/4 tsp salt
Cashew Cream
3/4 cup (90g) cashews - soaked in water for at 8 hours or overnight
1.5 tbsp maple syrup (or any other liquid sweetener)
1 tbsp coconut oil
1 tbsp milk of choice
1/2 tsp vanilla extract
Pinch salt
Instructions
To make the cookies - In a large bowl, mix together the oat flour, cocoa and salt, then mix in the maple syrup, vanilla and melted coconut oil. You should end up with a dough consistency.
Roll out between 2 pieces of parchment paper to your desired thickness. Cut into circles (or stars, hearts...etc) using a cookie cutter.
Use one of the sheets of parchment paper to cover a large plate or chopping board and arrange the cookies on top. Place in the fridge and leave for 30 minutes to set.
To make the cream - drain and rinse the cashews and place them in a high powered blender/food processor along with the rest of the ingredients. Blend until smooth.
Take the cookies out and sandwich with the cashew cream.
Store them in the fridge, they taste so much better when chilled.
Enjoy!
Nadia's Healthy Kitchen https://nadiashealthykitchen.com/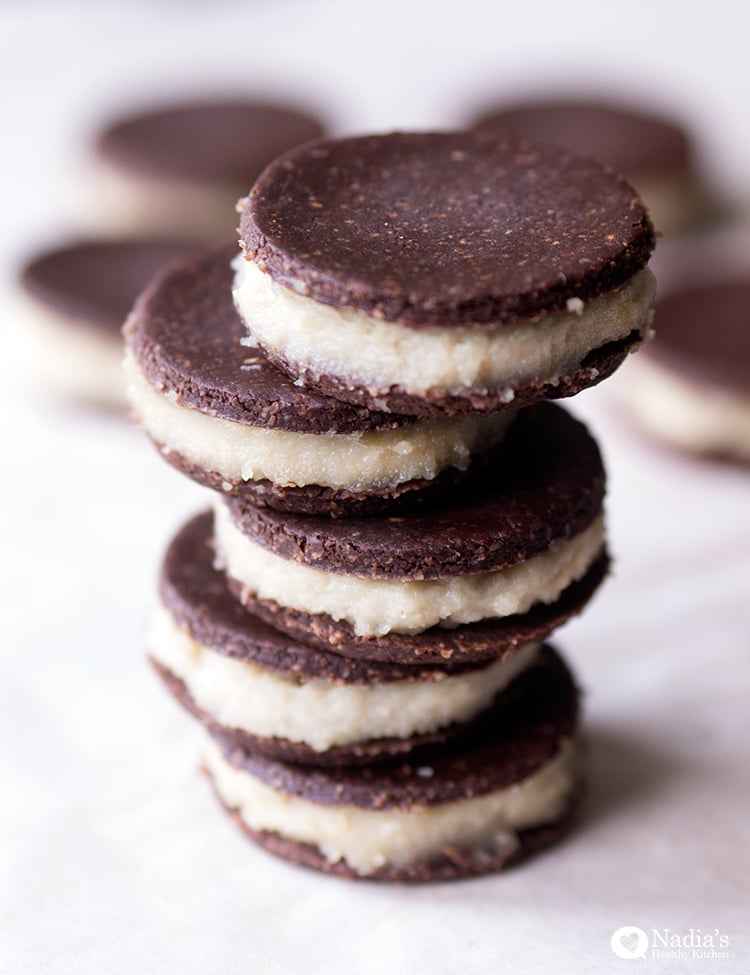 * This recipe was commissioned by Hassle.com. All opinions are my own.