Raspberry Chia Pudding
Chia puddings are all the rage at the moment. You'll find more and more cafes/breakfast bars including chia pudding either on the breakfast or dessert menus (because they're perfect for both!). It's so easy to make yourself and only requires 3 ingredients which you'll probably already have in your kitchen/pantry.
I've made a basic chia pudding recipe in the past, but this time I wanted to add a little twist to it. I wanted a PINK raspberry chia pudding! Because who doesn't love a pink breakfast 😉 Adding raspberries won't only give it the most beautiful colour, it will also add a ton of antioxidants to help your body counteract any stress it may face during the day.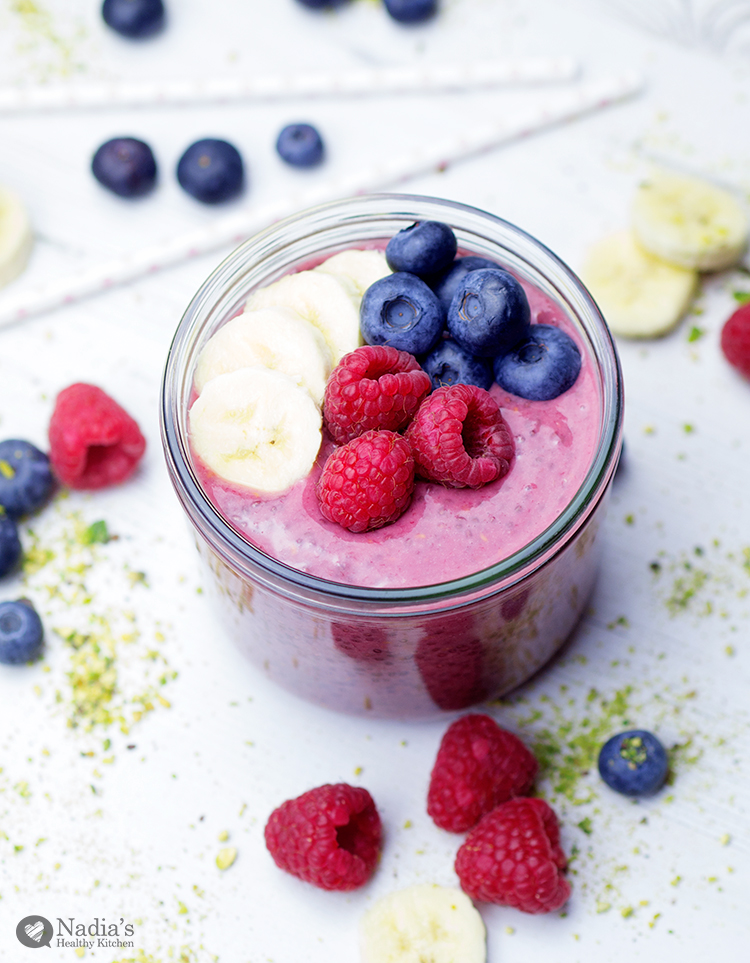 With Mother's Day (UK) around the corner, I thought I would make a healthy breakfast that's super easy yet looks extra special. The raspberries give the chia pudding the most beautiful vibrant pink colour and a hint of tartness and the ripe banana adds lots of sweetness without you having to use any refined, processed sugars. If you want it even sweeter you have the option of adding in some dates for even more fibre and nutrients!
This raspberry chia pudding is vegan, gluten-free, dairy-free and refined sugar-free! It will definitely put a smile on your mum's face on her special day!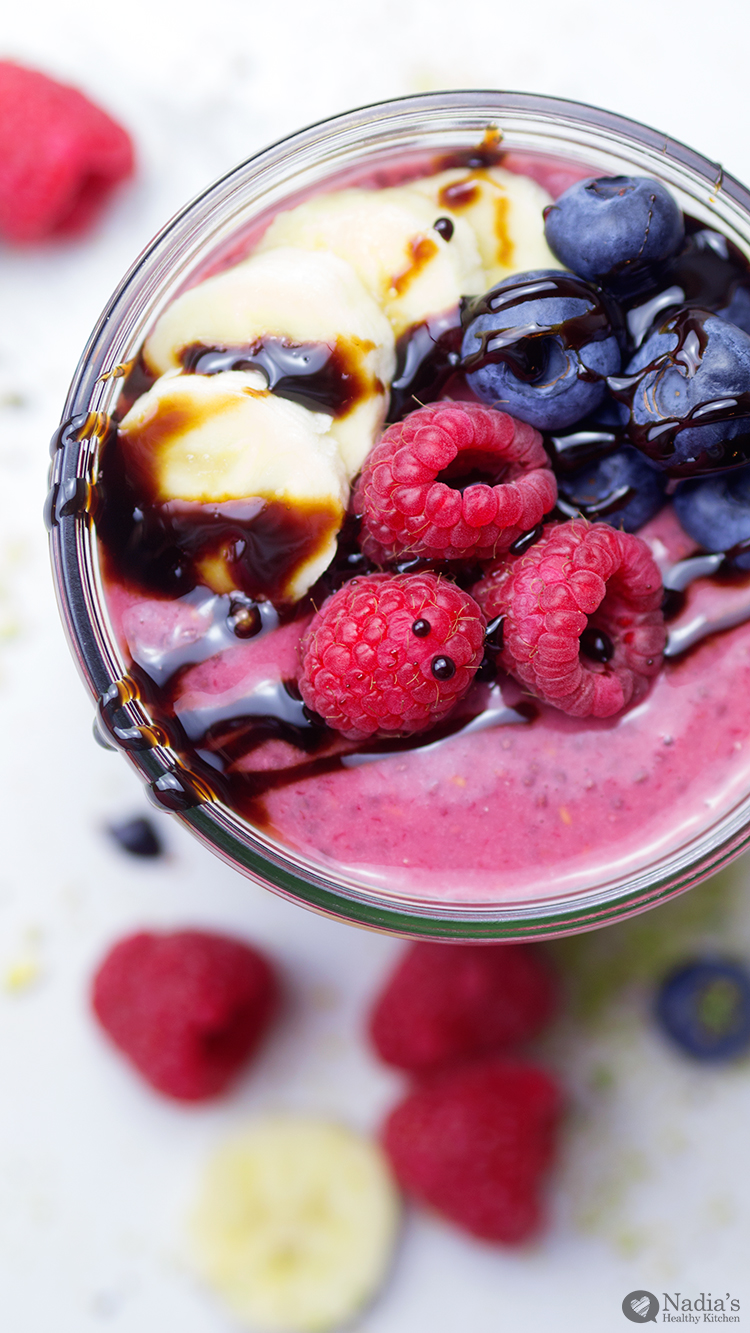 Raspberry Chia Pudding
2016-02-25 20:03:09
Serves 2
Ingredients
1 cup (120g) frozen raspberries
1 cup (200ml) unsweetened almond milk (or any type of milk)
1 ripe banana
1/4 cup (4 tbsp) chia seeds
pinch of salt (optional)
1/4 tsp vanilla extract (optional)
Instructions
Add the frozen raspberries and banana to your food processor/blender.
Add in the milk (and salt/vanilla if using any) and blend until smooth.
Transfer the mixture into a container/jar then mix in the chia seeds.
Cover and leave to chill in the fridge overnight.
Top with lots of berries, nuts & seeds.
Enjoy!
Notes
Nutritional information (estimated per serving)
Calories: 242 kcal
Protein: 6.2 g
Carbs: 40 g
Fat: 8.7 g
Fibre: 17.2 g
UK Health Blog - Nadia's Healthy Kitchen https://nadiashealthykitchen.com/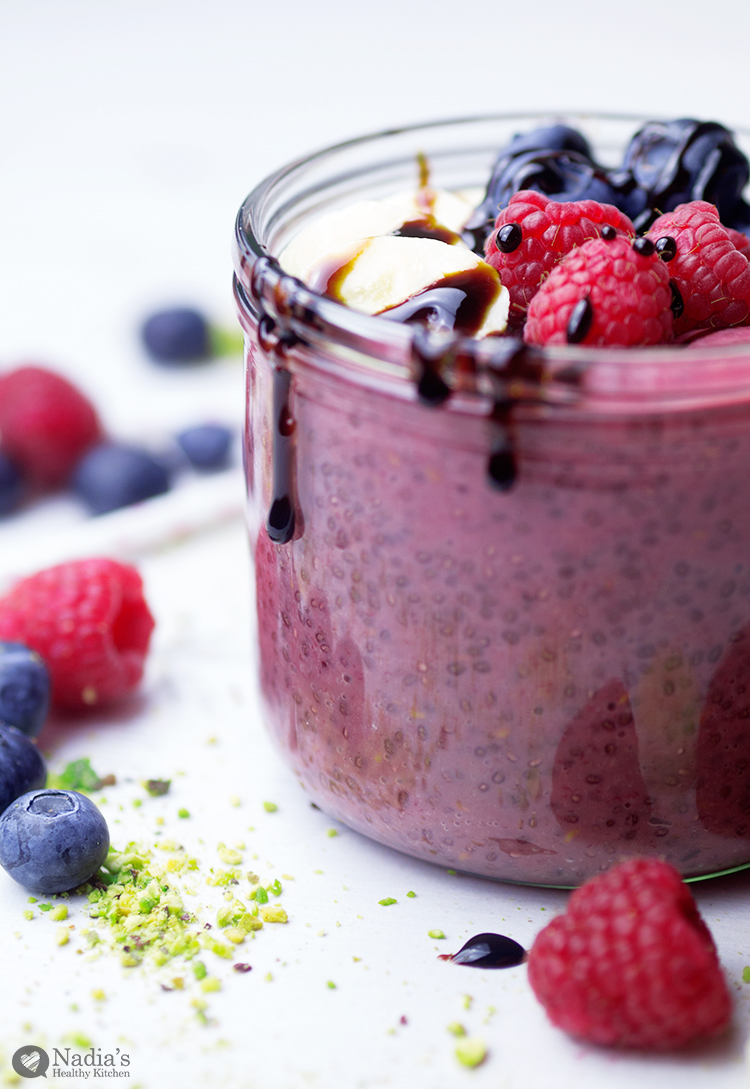 If you liked this raspberry chia pudding recipe, you may also like this Mixed Berry Chia Pudding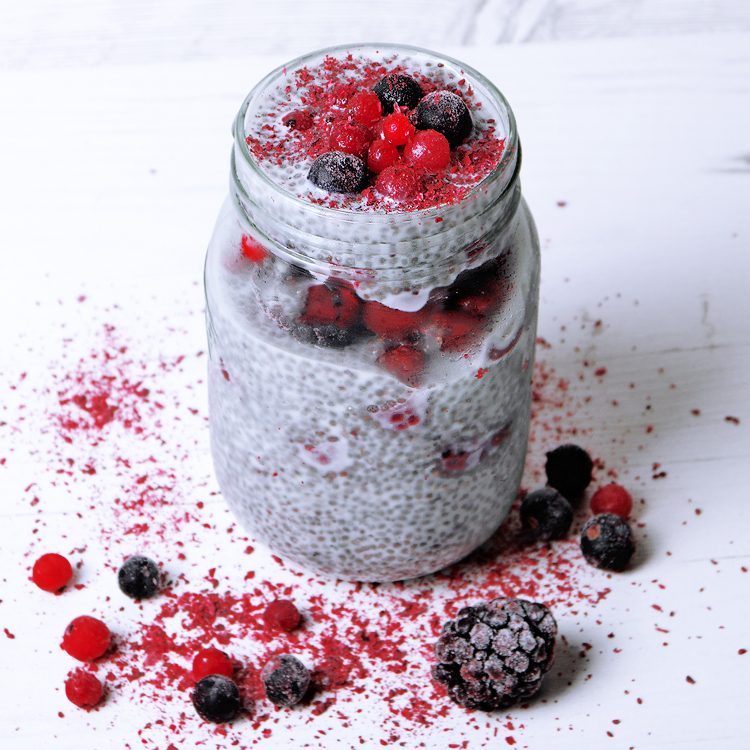 Share This Post