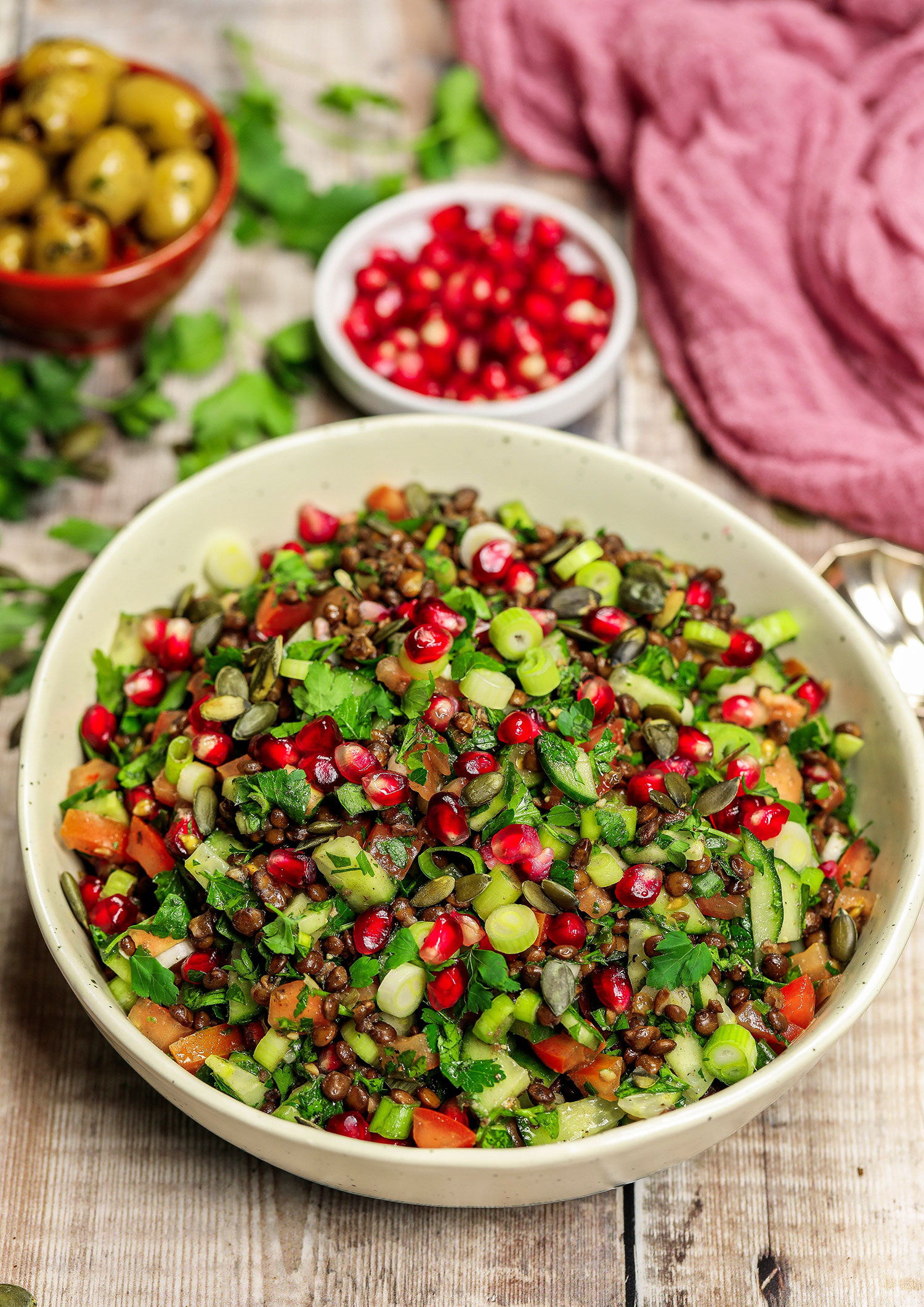 Puy Lentil Tabouleh Salad
Here's a delicious, quick and easy meal idea for lunch, dinner or as a side. This puy Lentil tabbouleh salad is quick to put together and an easy way to get more veg and fibre into your daily diet.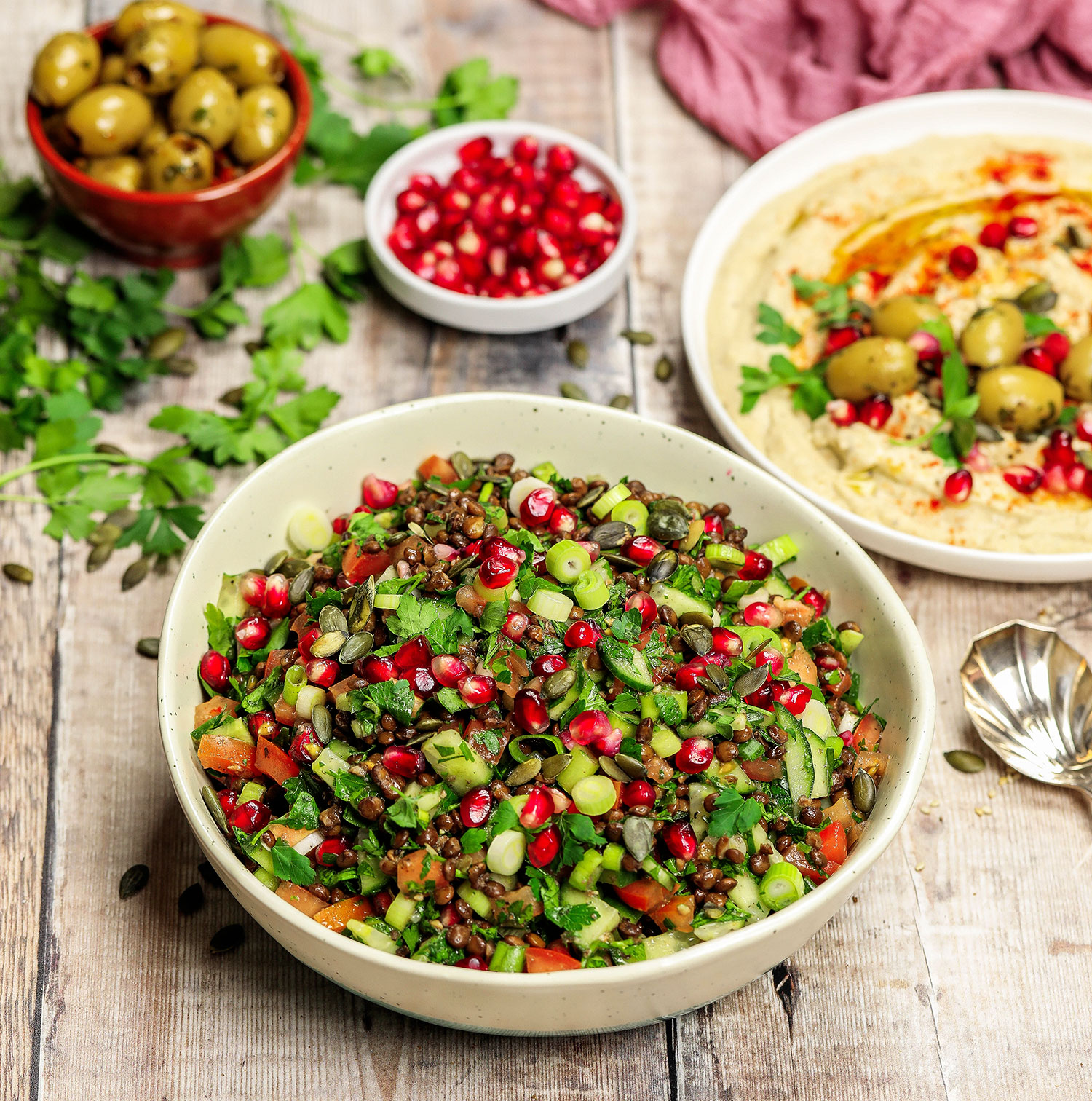 I grew up in the Middle East so it's no surprise that Middle Eastern cuisine is my favourite. It can be really healthy as well. It is usually really heavy in red meat, oil/fat and simple carbs, mainly white rice and white bread. However, it can easily be made much healthier by swapping out the red meat with better protein options (tofu, beans/pulses, chicken), substituting the simple carbs with wholegrains (quinoa, brown rice, wholemeal flour) and using (much) less oil.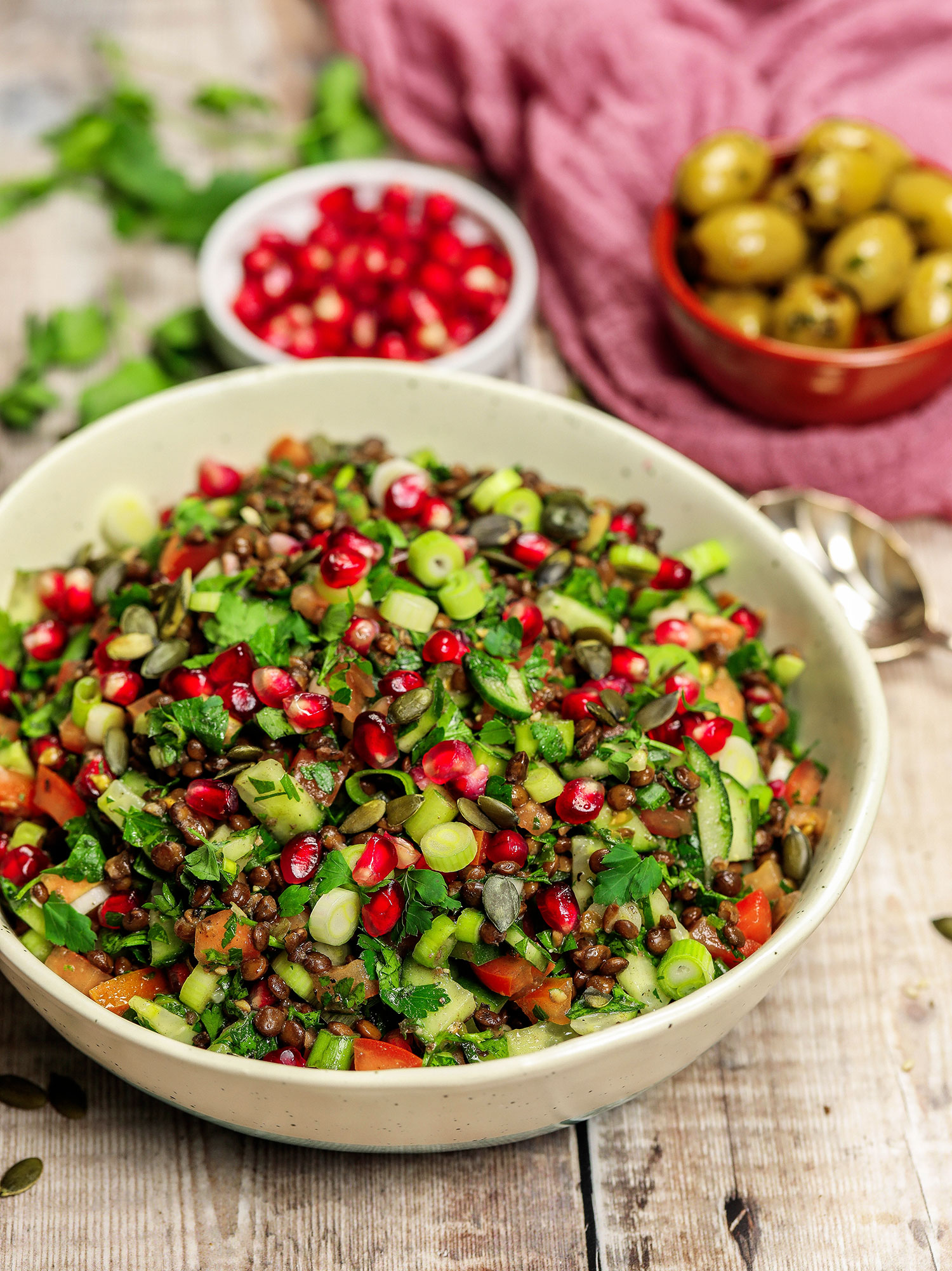 Parsley is something I grew up eating, and lots of it too! It was always there on the side of meals along with sliced tomatoes, cucumber and onions. We used it in sandwiches instead of lettuce and as a garnish on side dishes, dips and salads. Tabbouleh is parsley heavy, which is what I love about it, but it's also packed with so many different textures and flavours. A great example that salads don't have to be boring.
I made a few basic changes to the traditional recipe and substituted the bulgur wheat with puy lentils to make it gluten-free. You can use other types of lentils like green or brown, although I wouldn't use red as they're more delicate and mushy. You can use dried, canned or you can use one of those ready to eat bags of pre-cooked lentils, which is what I did for this recipe.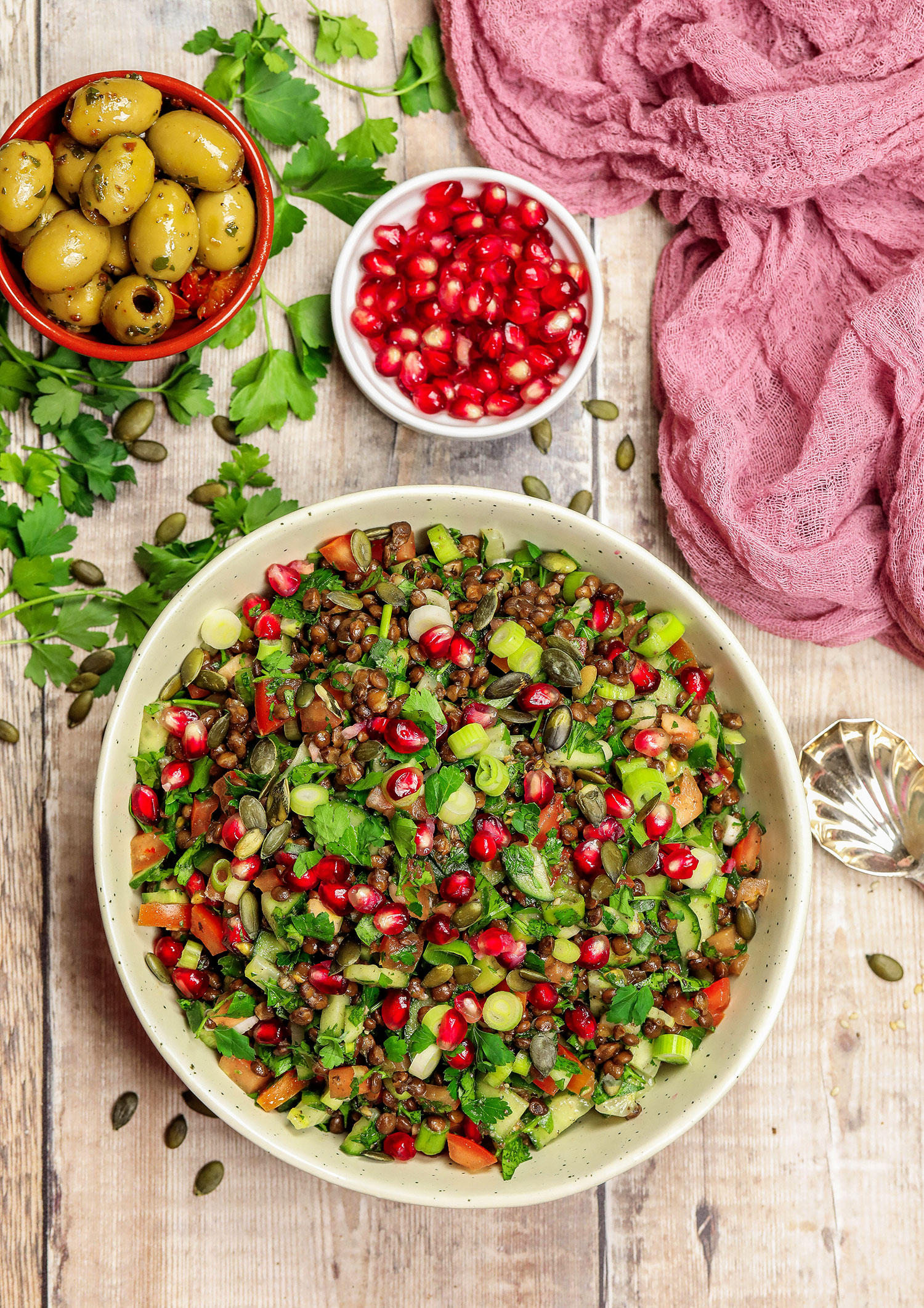 Zingy, light and refreshing. Definitely one to try especially now that spring is in full swing (the weather forecast for the coming week is sunshine yay!).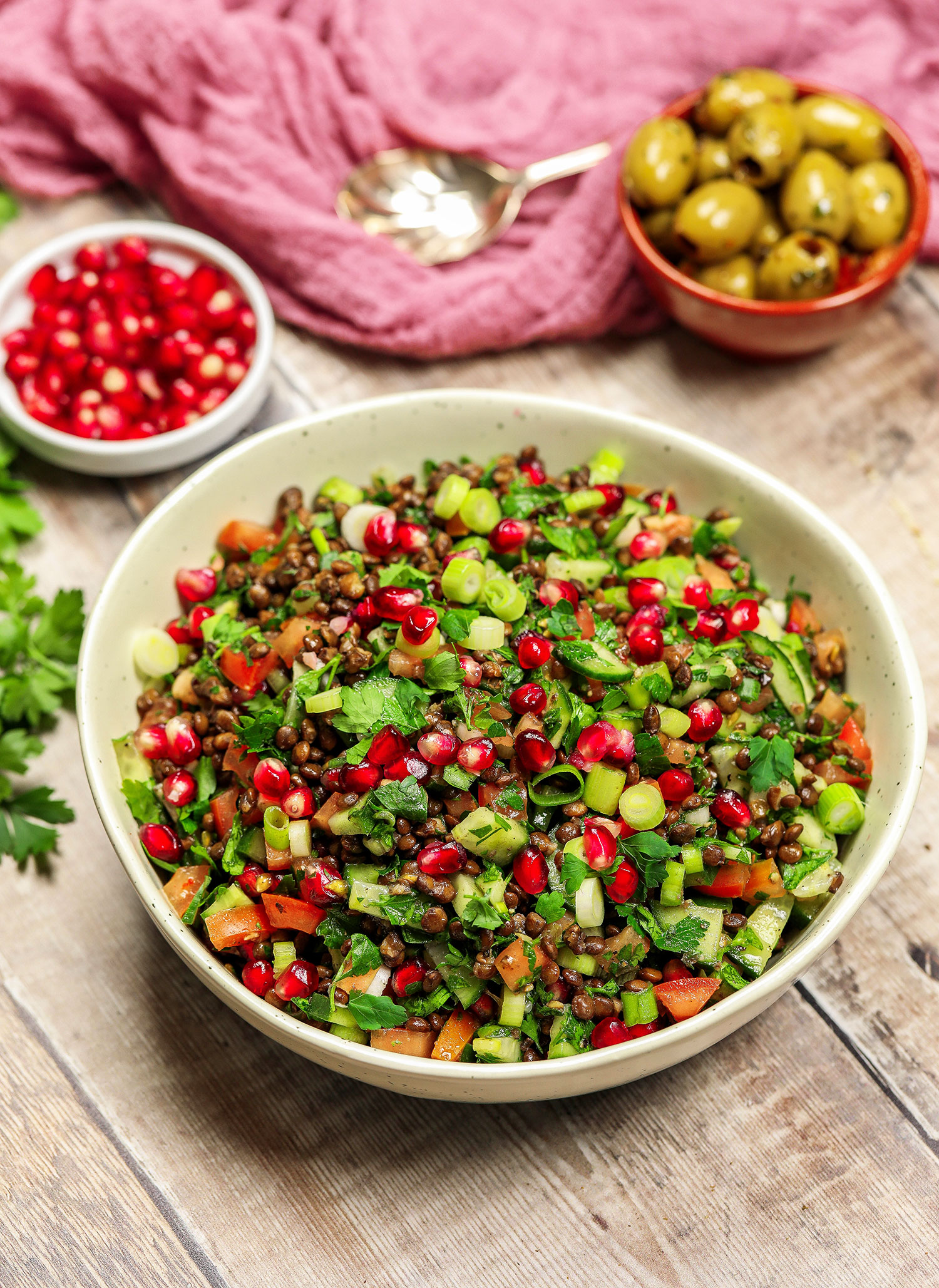 ---
Puy Lentil Tabouleh Salad
Serves: 6-8
Ingredients
250g cooked puy lentils
30g parsley, finely chopped
1 brunch spring onions, chopped
1/2 cucumber, chopped
3 large tomatoes, chopped
Seeds of 1/2 a pomegranate
3 tbsp pumpkin seeds
Juice of 2 lemons
2 tbsp olive oil
Salt & pepper
Method
Mix all the ingredients in a large mixing bowl and season to taste with salt and pepper, and that's it! Enjoy 😉
Refrigerate for up to 3 days.
---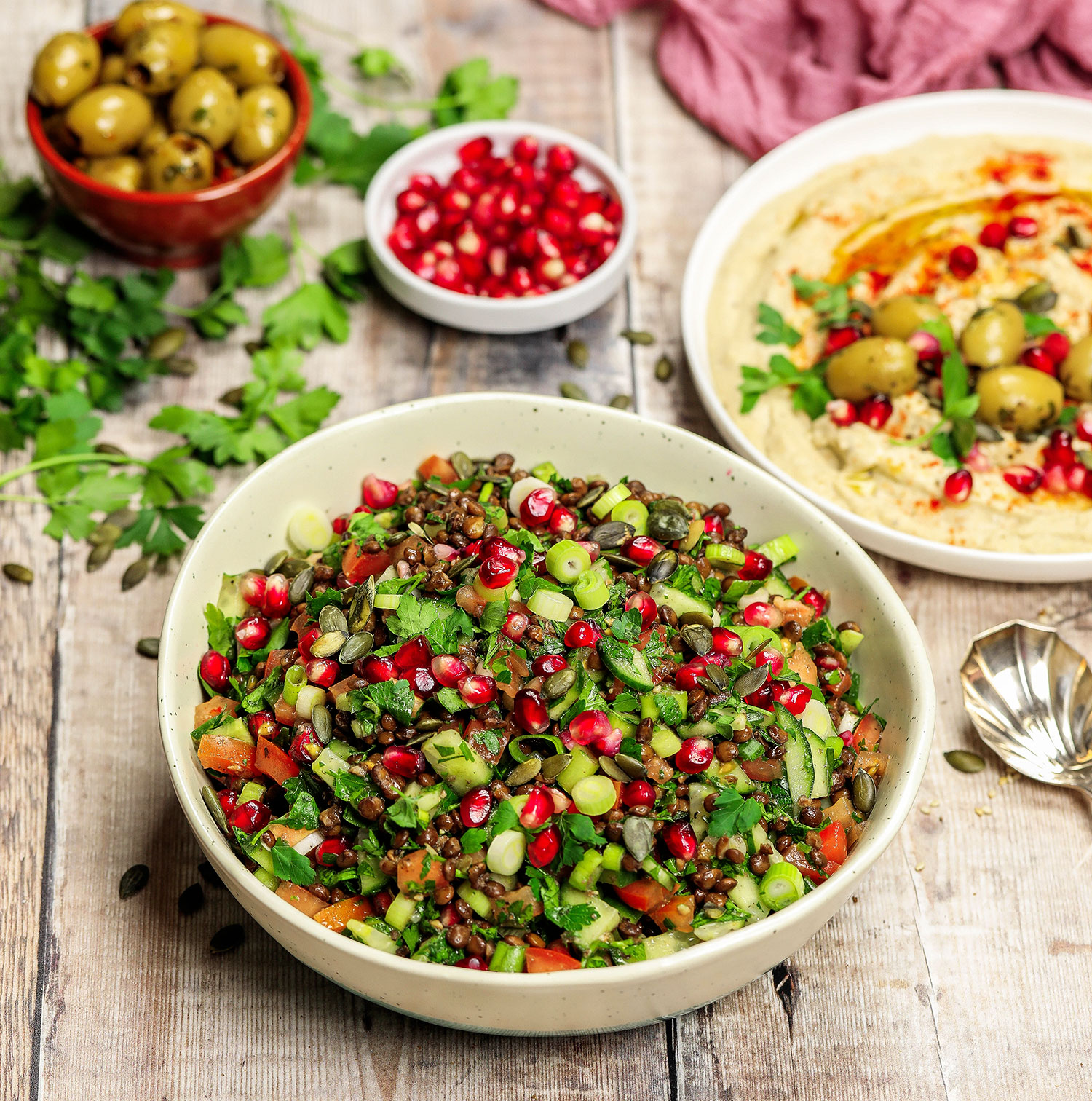 Share This Post