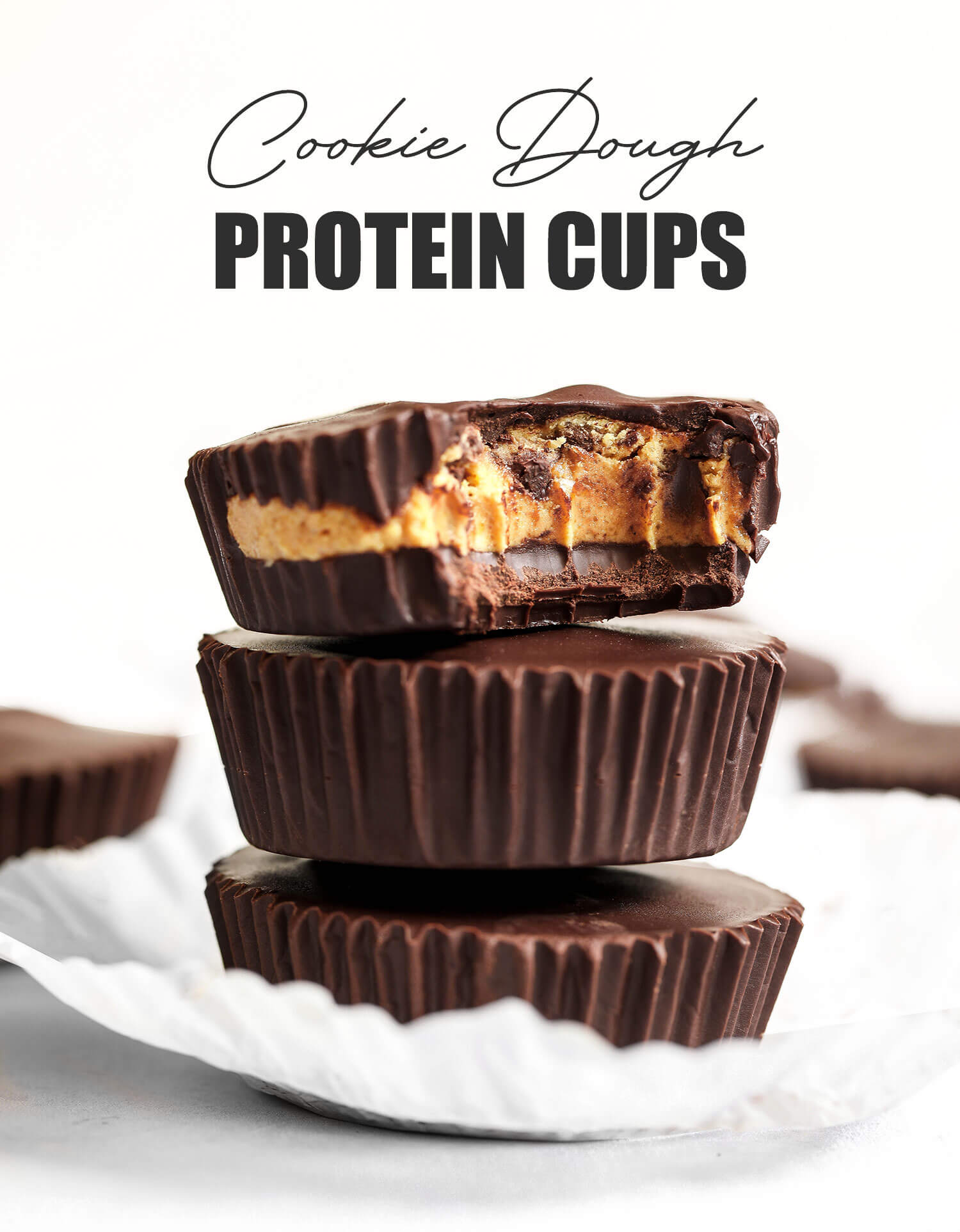 * This post is sponsored by Juice Plus+* 
An easy snack that requires few ingredients and steps – these protein cookie dough cups are no-bake and super tasty!
I've always loved adding protein powder to my treats and snacks as you can easily bump up the nutrient content. Sweetened protein powders also add lots of flavour without having to add too much sweetener or not needing to add any at all! It's a great alternative to flour in baking, but I prefer to use it in no-bake recipes as I feel the taste comes through a lot better.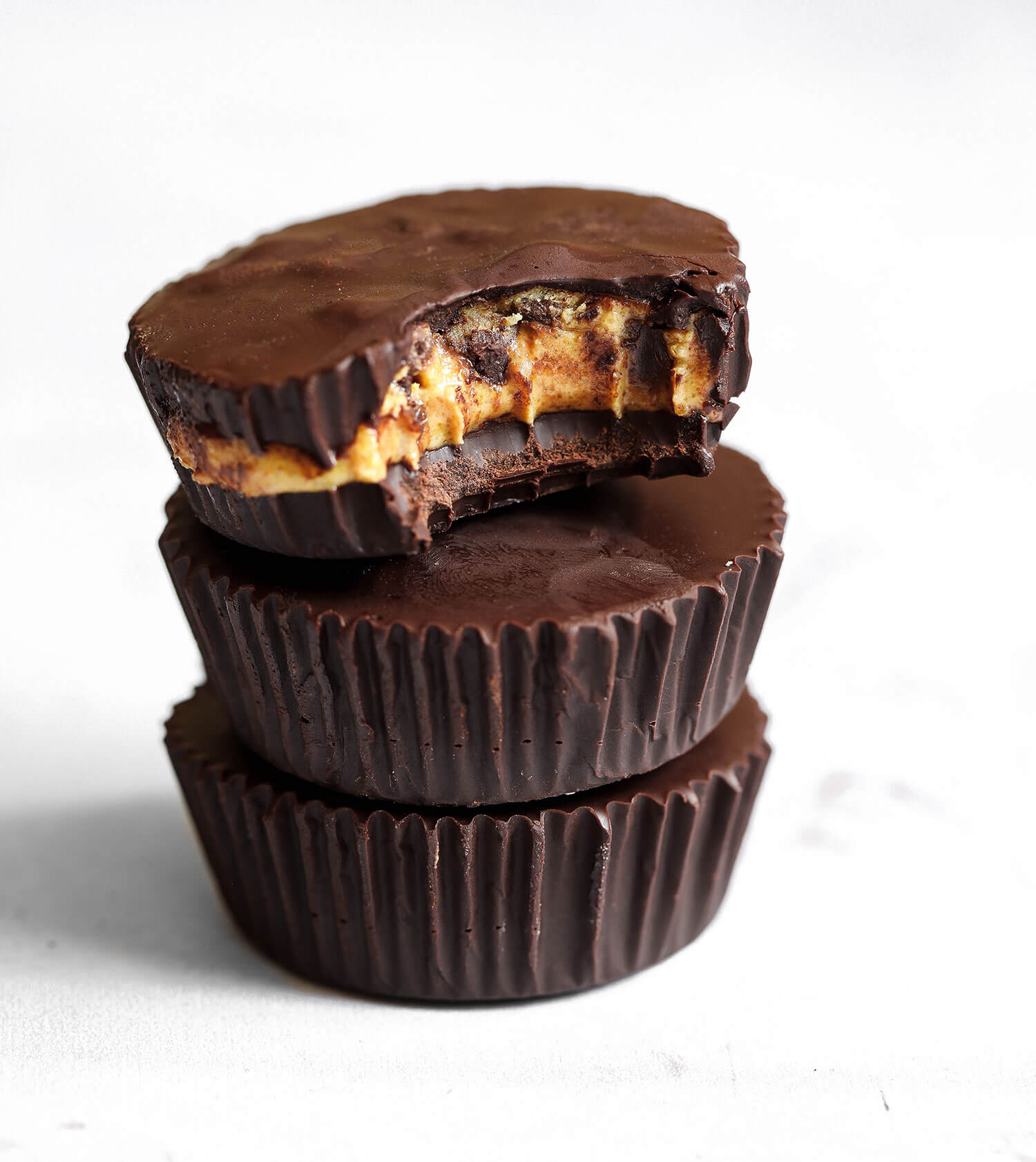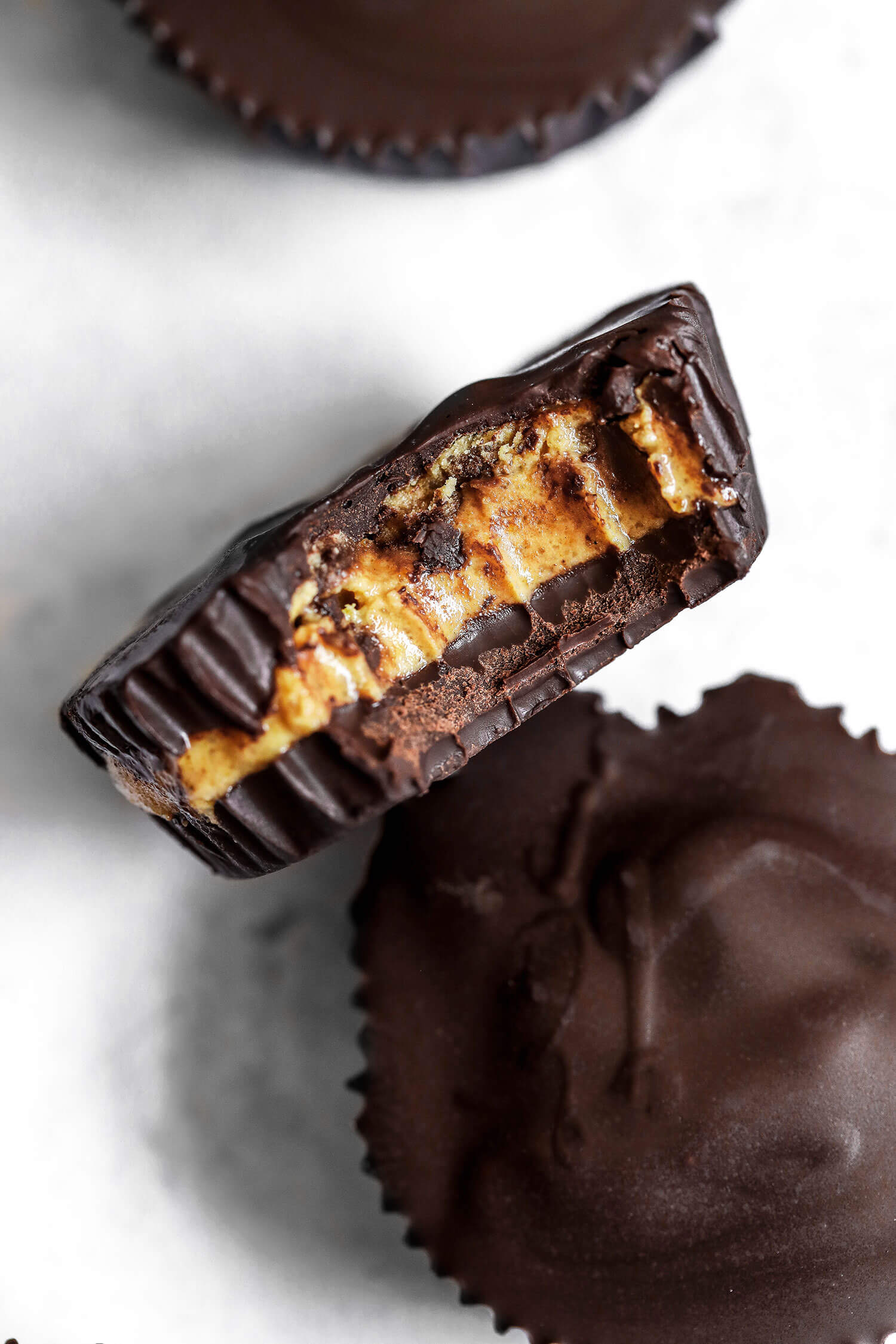 I created this recipe using Complete Vanilla Shake by Juice Plus+®, which is completely vegan and dairy-free. High in protein with some healthy fats from the peanut butter and a good way to get your chocolate fix in! You can either enjoy them cold and crunchy from the fridge or soft and gooey at room temperature.
Juice Plus+ make high-quality nutritional products that focus on whole foods and minimally processed plant-based nutrition. Their Complete Shakes provides your body with a mix of carbohydrates, proteins and fats as well as fibre, vitamins and minerals. They're also gluten-free, a good source of fibre and made without GMO ingredients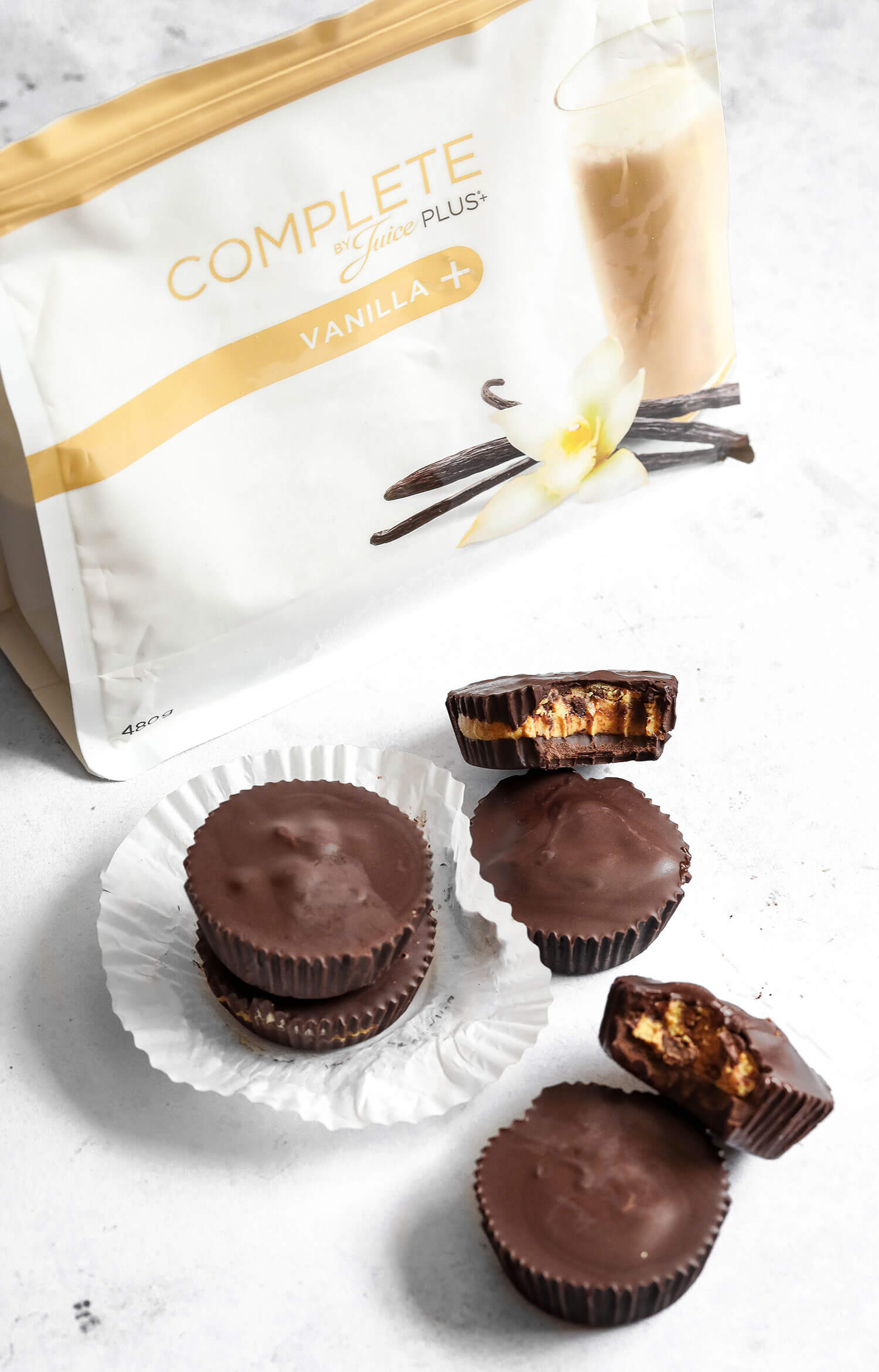 I usually add my protein powder to smoothies in the morning as I don't usually like the taste of plant-based protein powders and some of them don't mix well with milk making it clumpy and not too pleasant to drink. However, Juice Plus+® complete vanilla shake is the first protein powder I actually enjoy drinking as a shake in the morning. It's really handy when I need a speedy breakfast and I don't have time to blend up a smoothie. It also makes a great quick and easy snack after a workout. All you need to do is mix 1 scoop with 250mls of milk (I prefer oat milk as it's really smooth and creamy).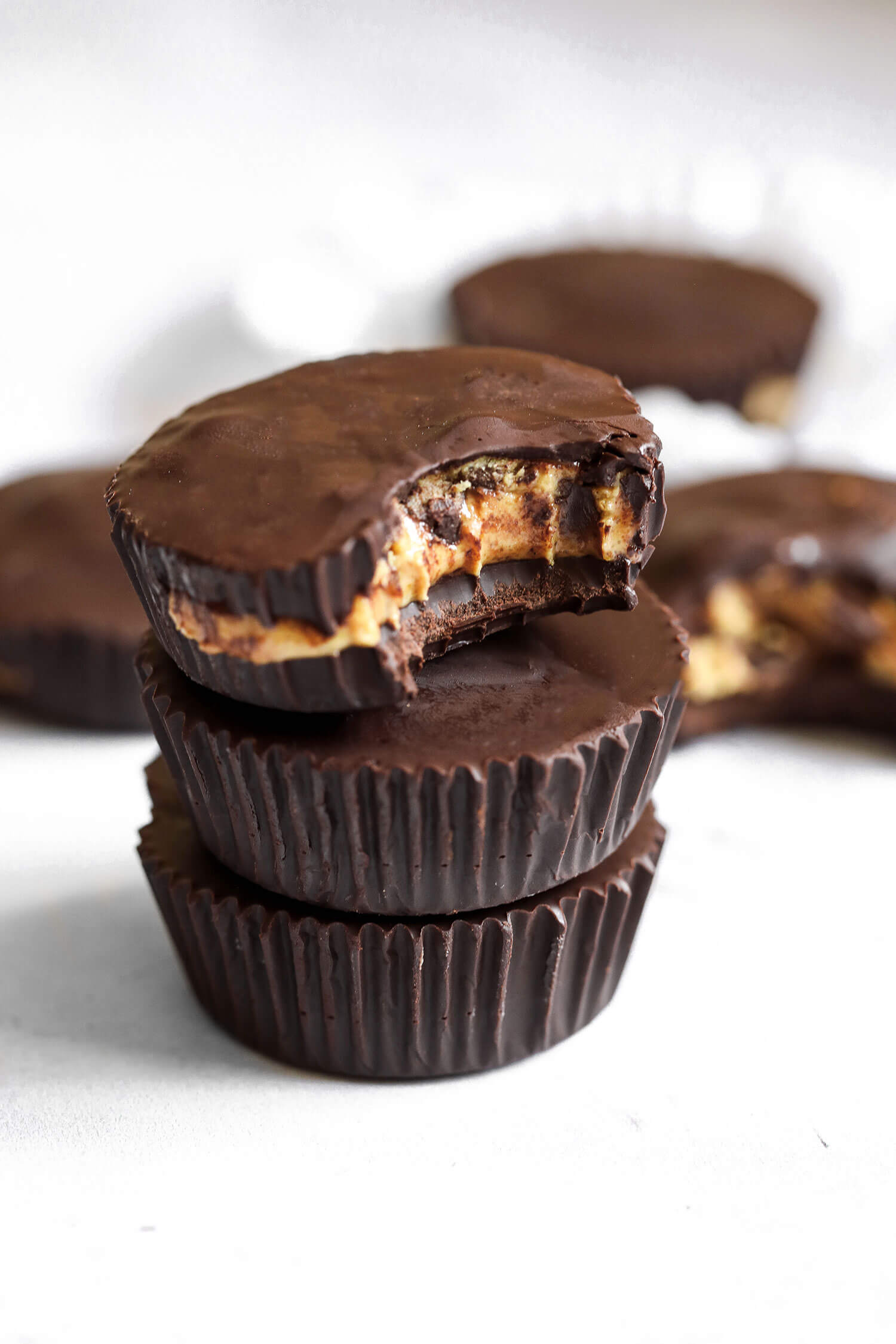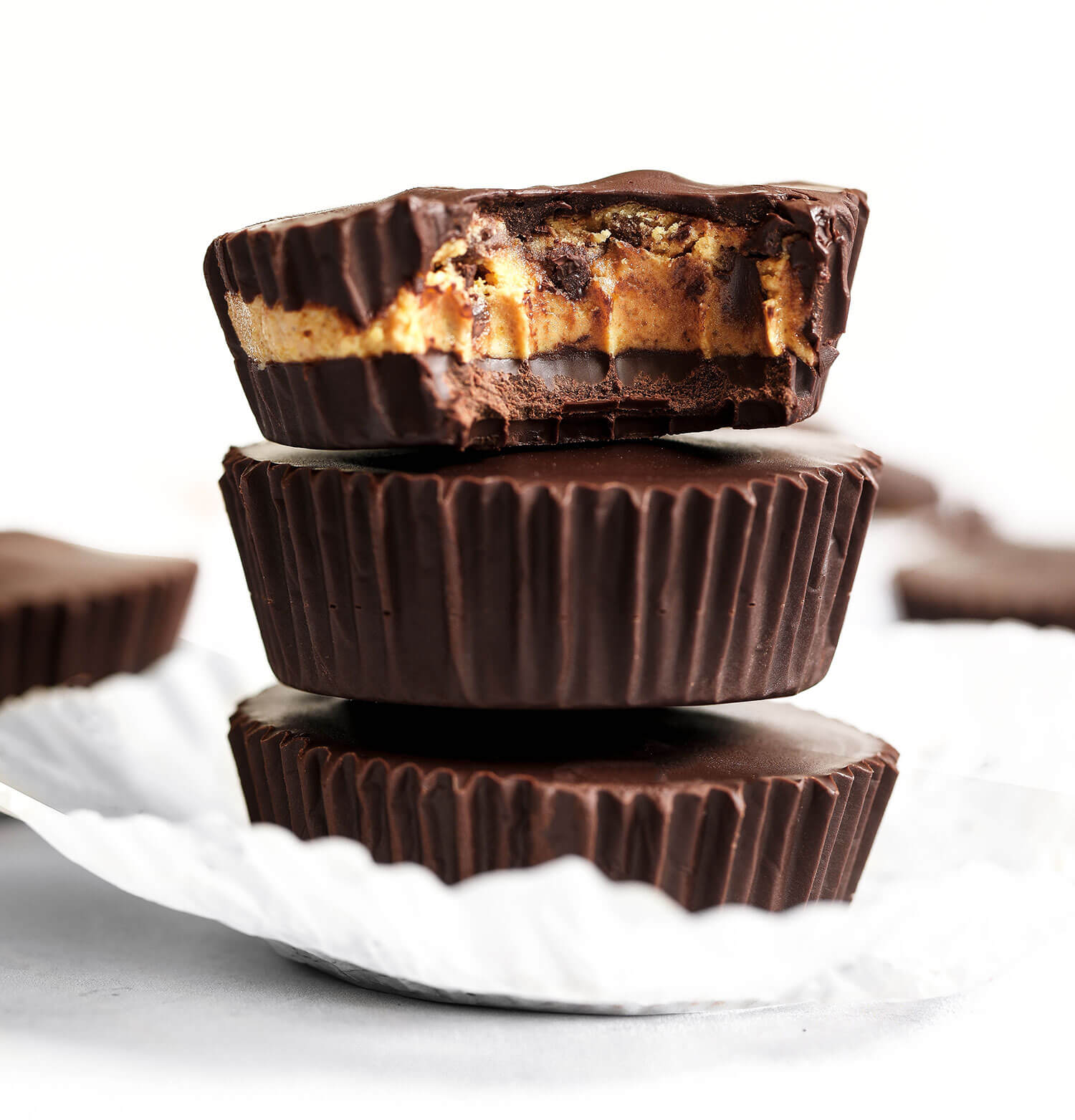 Complete by Juice Plus+® shakes come in 2 flavours – vanilla and chocolate. I've only tried the vanilla so far, but if the flavour and texture of that is anything to go by I know I'll love the chocolate flavour too! It's on my shopping list of items to get next! 😀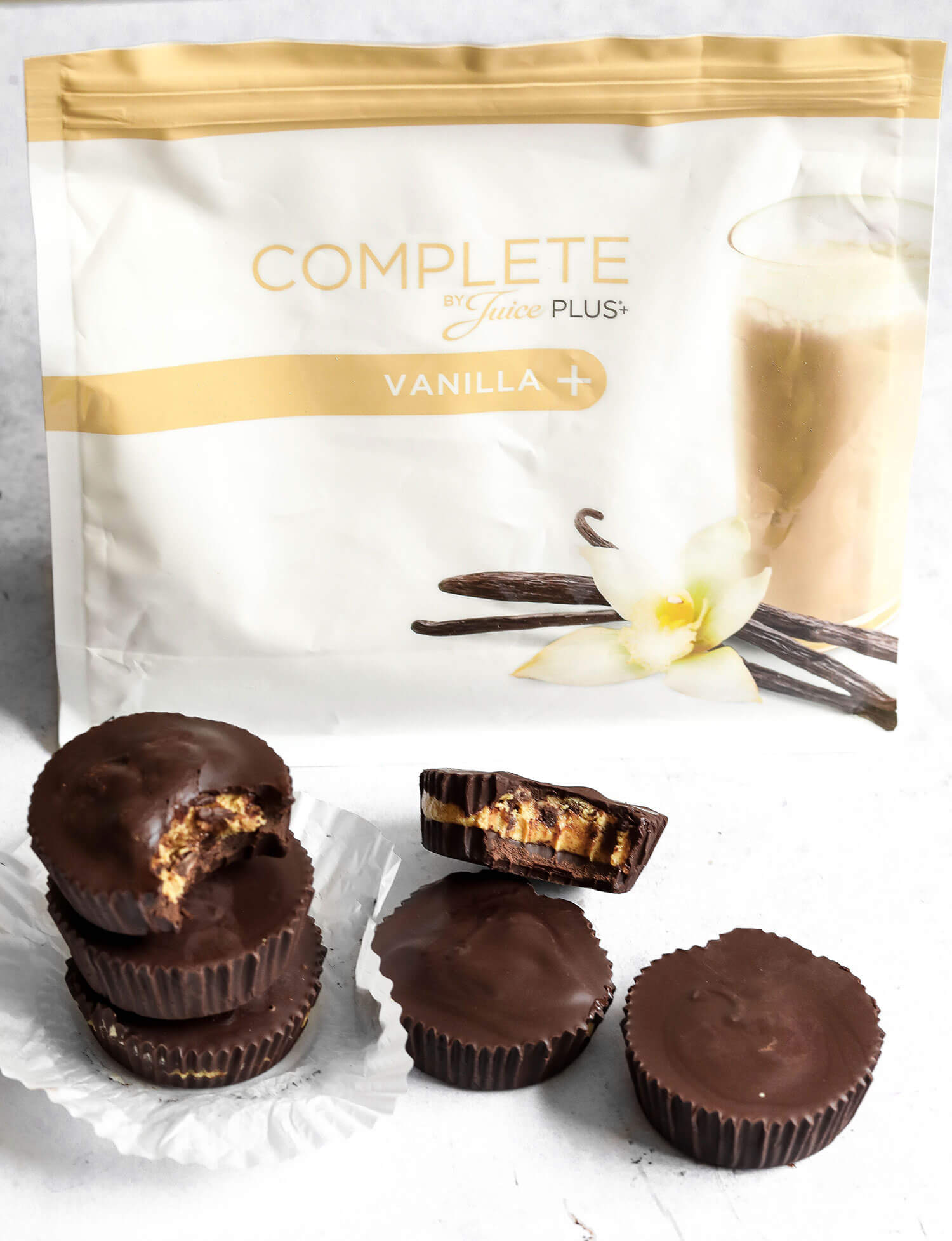 Protein Cookie Dough Cups
Makes – 8 cups
Ingredients
80g Complete vanilla shake from Juice Plus+® protein powder
3 tbsp peanut butter
2 tbsp coconut oil
40g dark chocolate chips
250g dark chocolate, melted
Method
Line a muffin tray with 8 cupcake cases, then transfer 1 tbsp of the melted chocolate into each of the cases. Place in the freezer for 15 minutes.
In the meantime, mix the protein shake, peanut butter and coconut oil in a bowl, then fold in the chocolate chips.
Take the muffin tray out of the freezer, divide the cookie dough mixture between the cases, then top with more melted chocolate to cover the cookie dough.
Pop in the fridge and leave to set for about an hour.
Enjoy!