Vegan Pink Pitaya Macaroons (Gluten-free)
Yummy vegan and gluten-free macaroons made using only 7 ingredients and require no baking. These vegan pink pitaya macaroons are so easy to make and would make a beautiful party treat!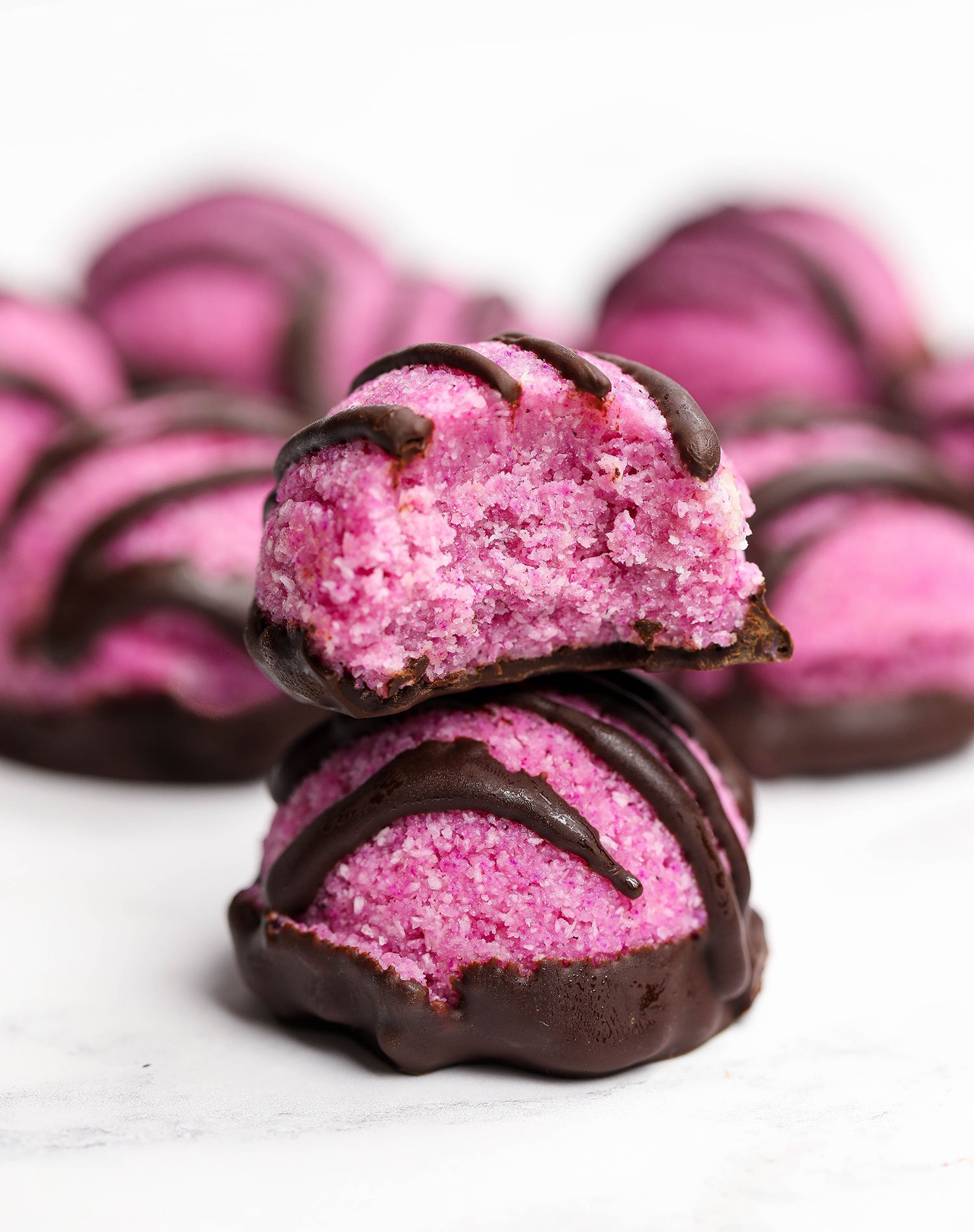 I recently noticed that my Instagram page lacked a bit of colour, which I think is natural around this time of year. Being so close to Christmas means I'm leaning more towards the chocolate, cinnamon, spiced gingerbread types of flavours. It goes without saying that those flavours are super delicious, but there is no denying that those types of treats have more warmer, blander colours.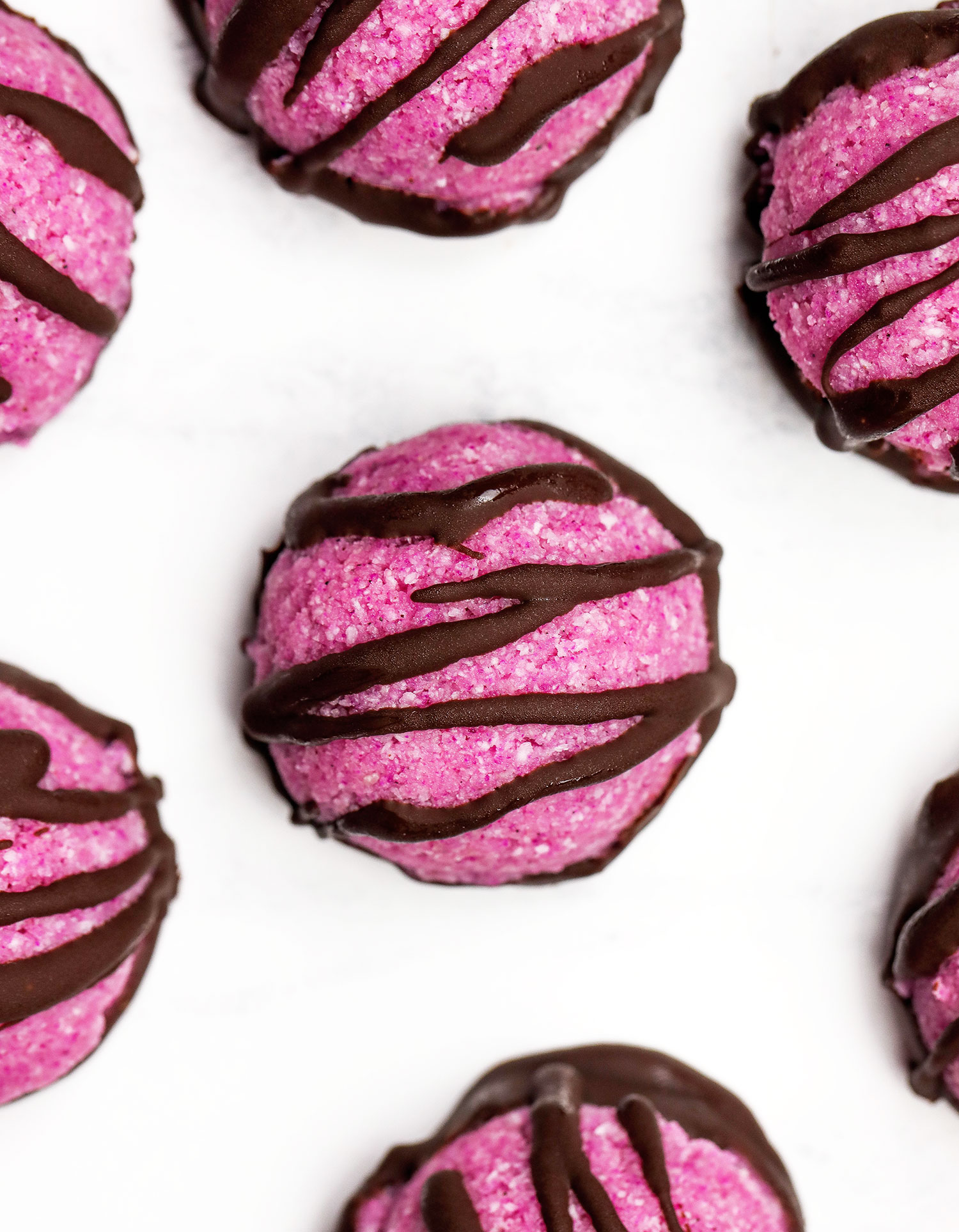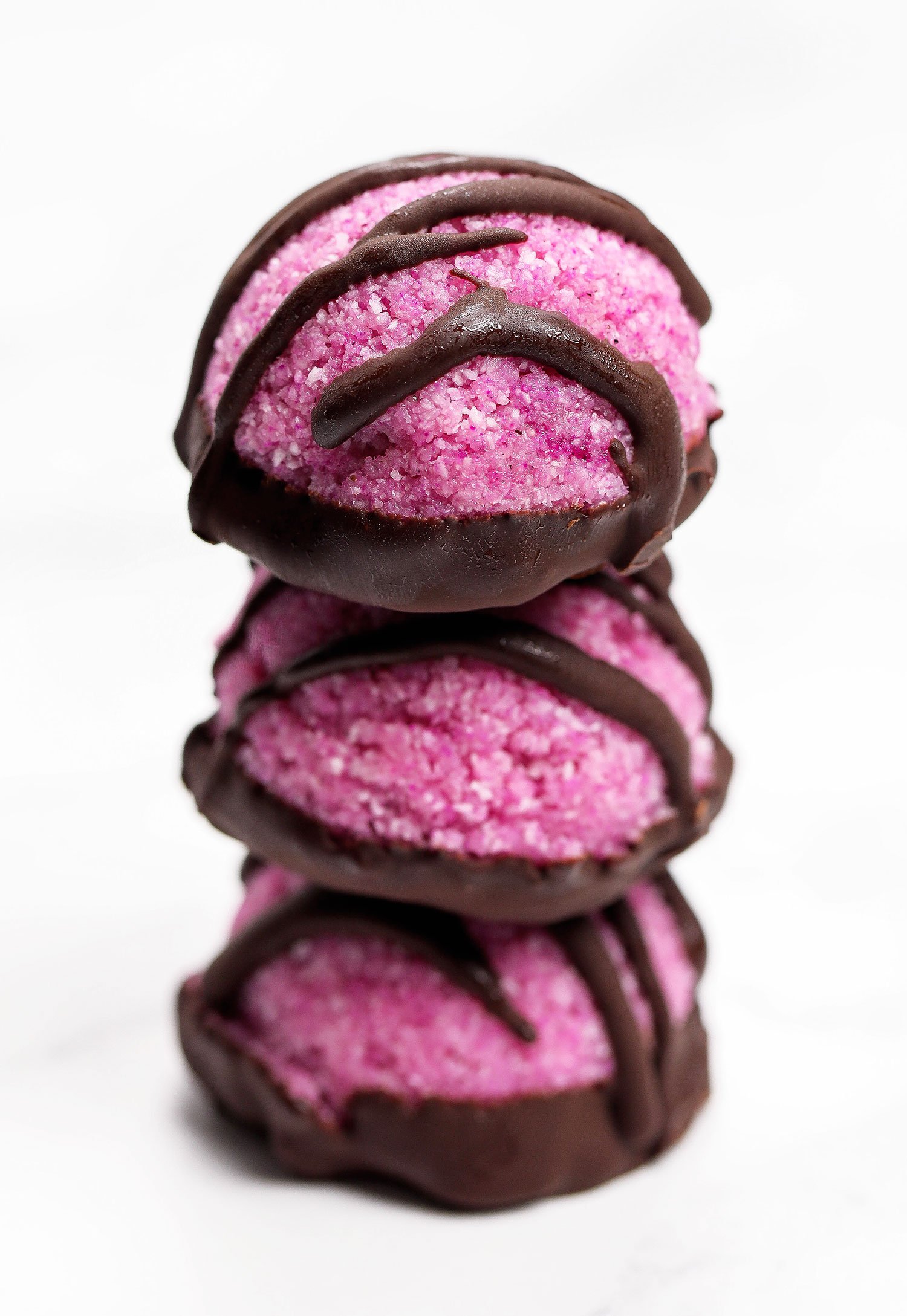 I've also noticed a lot of people complaining about how low they're feeling now that the weather is a lot more miserable and the fact that it's dark outside by 4pm doesn't help one bit. I thought I would break the mould and start introducing a pop of colour to some of my recipes to brighten up my day as well as hopefully others!
To do so I've enlisted the help of some bright and colourful superfoods. Powders such as acai, spirulina, beetroot, goji and pitaya are an amazing natural ingredient to add to foods and desserts to naturally colour them. They work really well in things like chia pudding, cupcake and cake frosting, homemade ice cream/nice cream.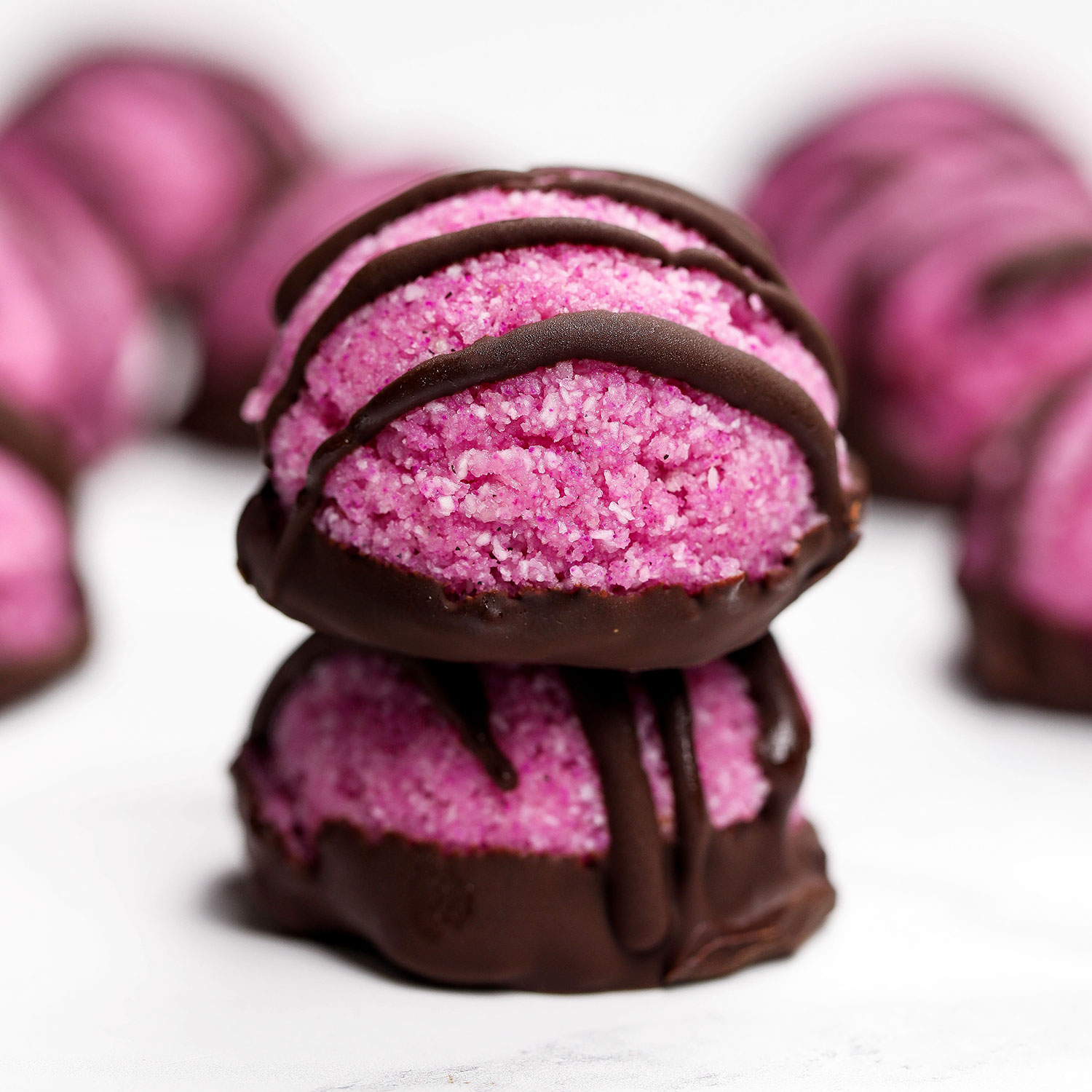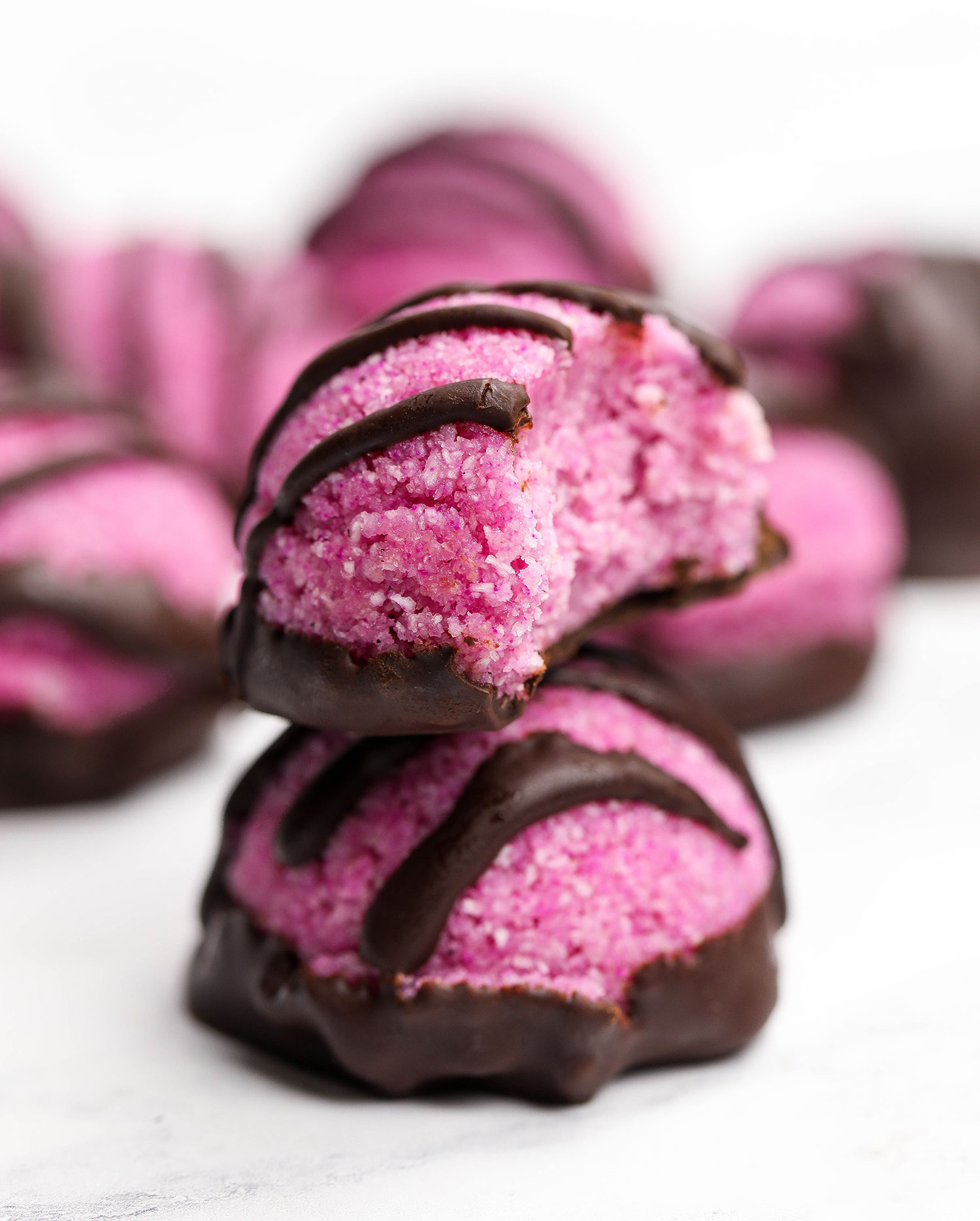 For this recipe, I'm using pitaya powder which comes from the pitaya fruit. It's so beautifully bright and you only need to use a small amount to make a huge impact! I wanted my macaroons to pop, and pop they did! They also a add a delicious hint of flavour which I would resemble to berries which goes so lovely with the coconut.
I decided to dip my macaroons in chocolate and drizzle a little more on top, which only makes them look prettier but also adds another depth of flavour. I always find chocolate dipped macaroons taste SO MUCH better than their none chocolate dipped counterparts.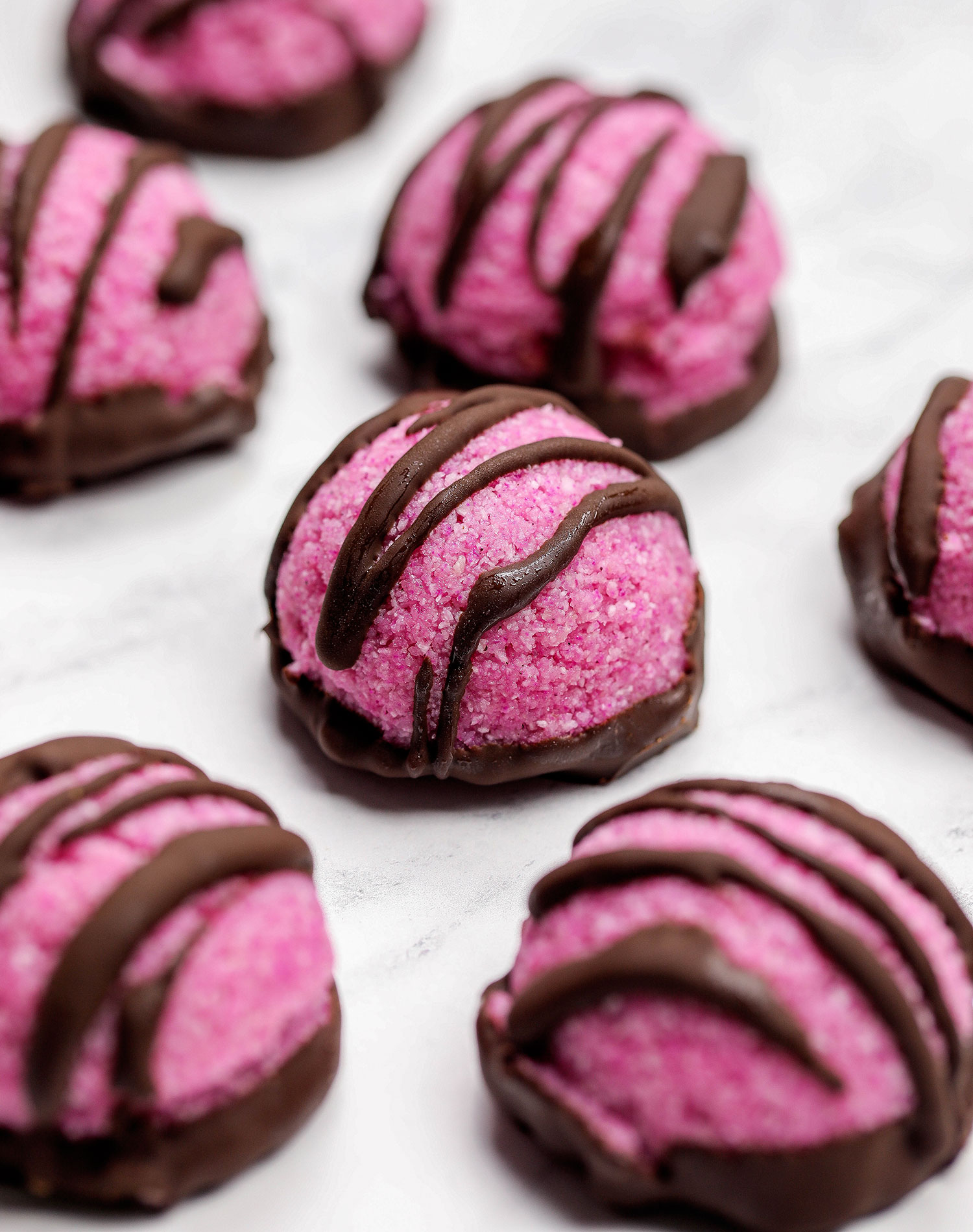 ---
Vegan Pink Pitaya Macaroons (Gluten-free)
1 cup (80g) desiccated coconut
1/3 cup (35g) ground almonds
Pinch of salt
4-5 tbsp coconut oil, melted
3 tbsp maple syrup
1 1/2 tsp pink pitaya powder (optional)
50g dark chocolate, melted
Method
Add everything (apart from the chocolate) to a food processor and blend on high for a minute or two.
Use an ice cream scoop to shape into even sized macaroons and arrange on a plate/tray lined with parchment paper. Freeze for 1 hour.
Dip the bottom of the macaroons in melted dark chocolate and drizzle some on the top.
Store in the fridge and consume within 5 days.
Enjoy!
---