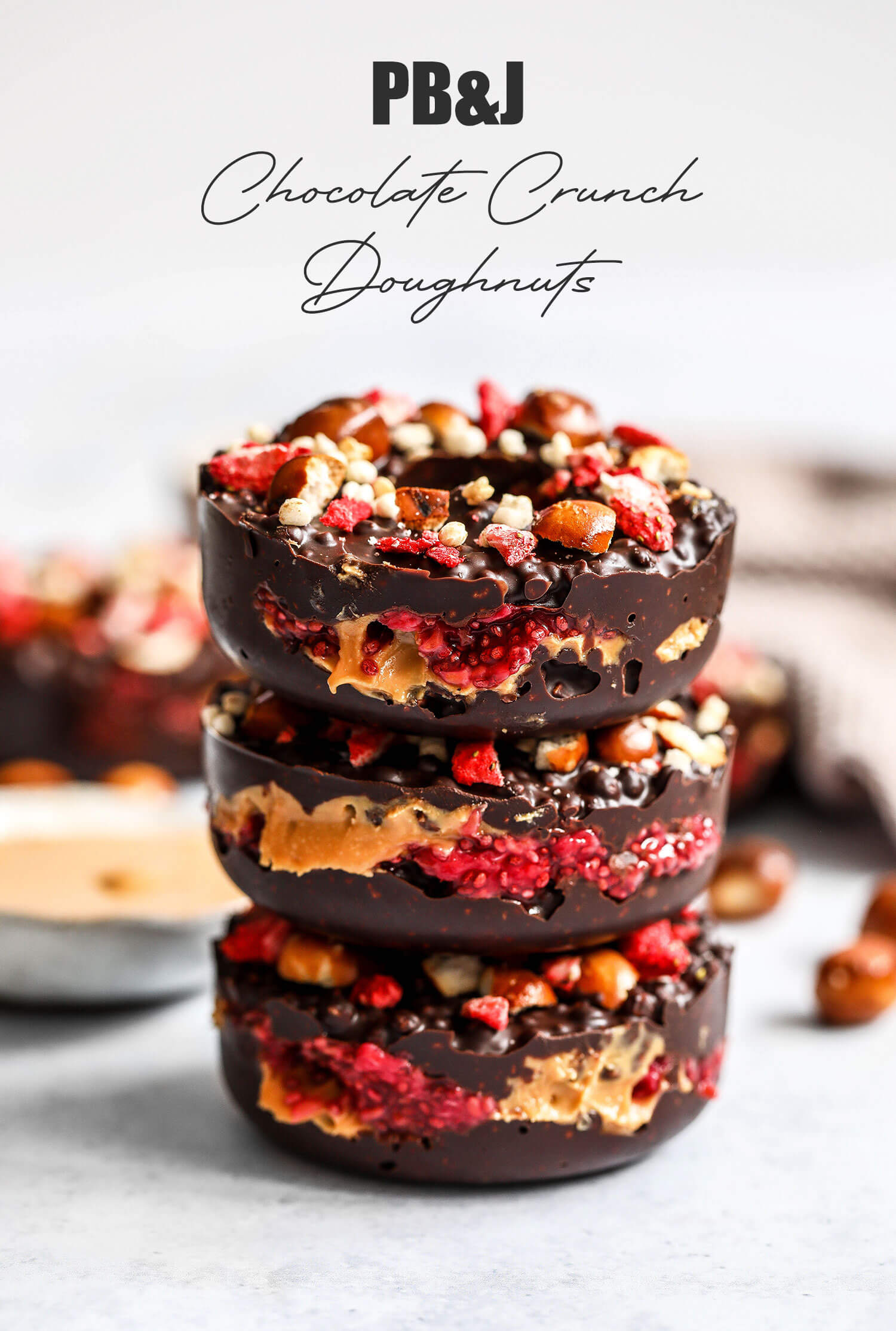 These PB&J chocolate crunch doughnuts are such a fun recipe that requires few ingredients and are so easy to make!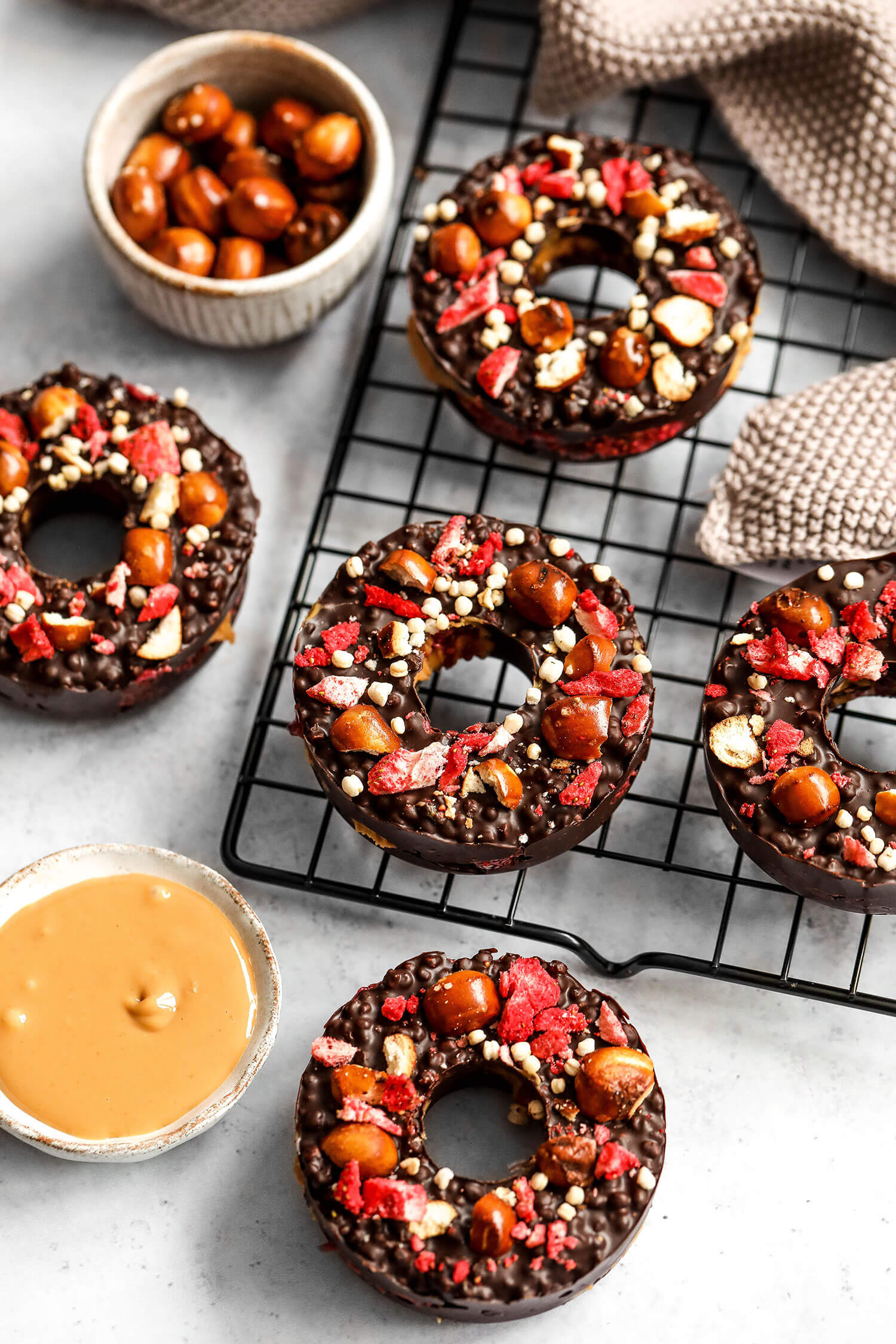 I created these chocolate crunch doughnuts a couple of years ago and they've been a huge hit! I've since seen countless of other influencers recreate it or make something similar, which is nice to see that I inspire people.
I wanted to make a PB&J version, because let's face is everyone loves PB&J! I used homemade raspberry chia jam and peanut butter, but really you can use any jam (shop bought or homemade) and any type of nut butter.
I also topped them with some crunchy pretzels and dried strawberries to add even more texture and different flavours.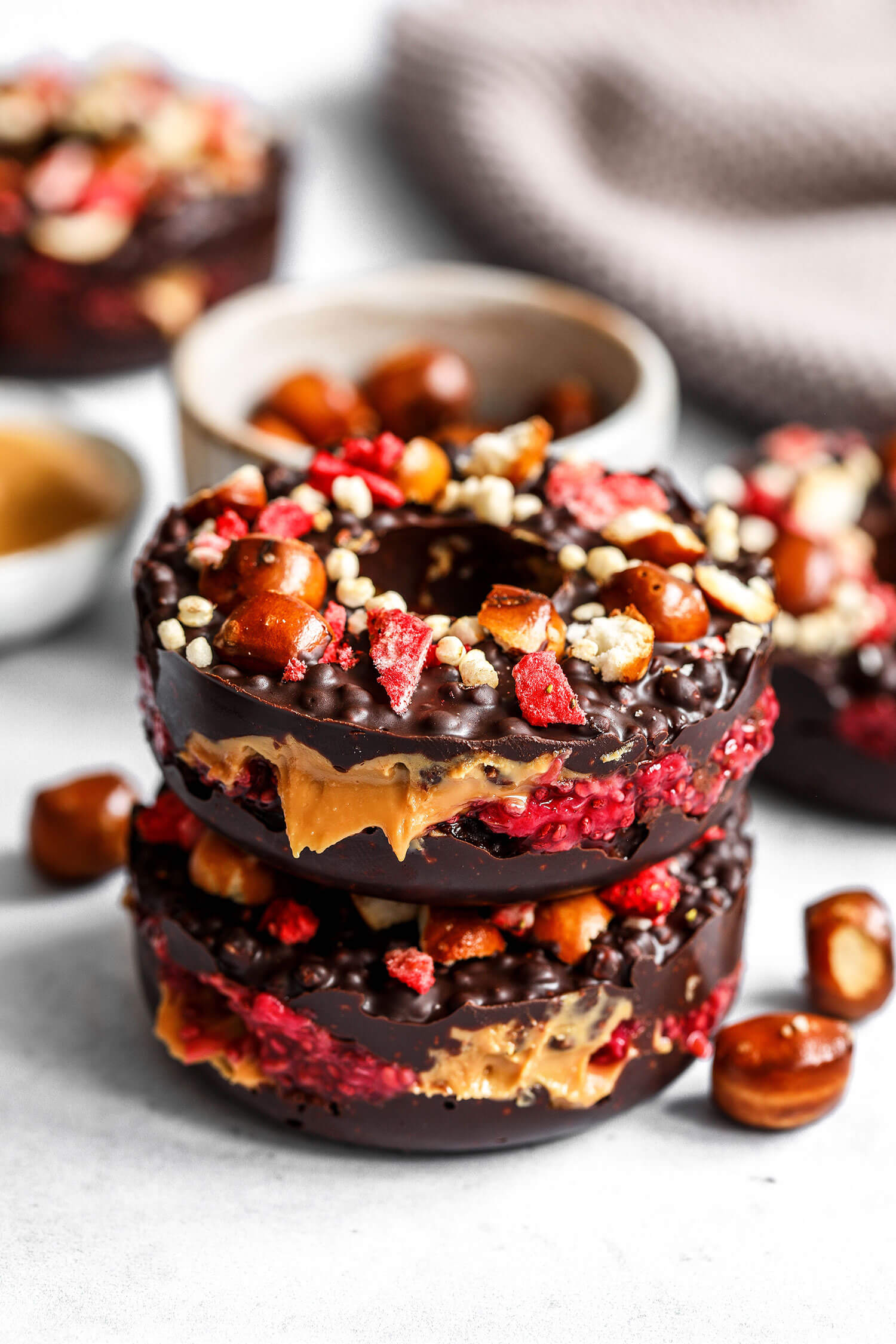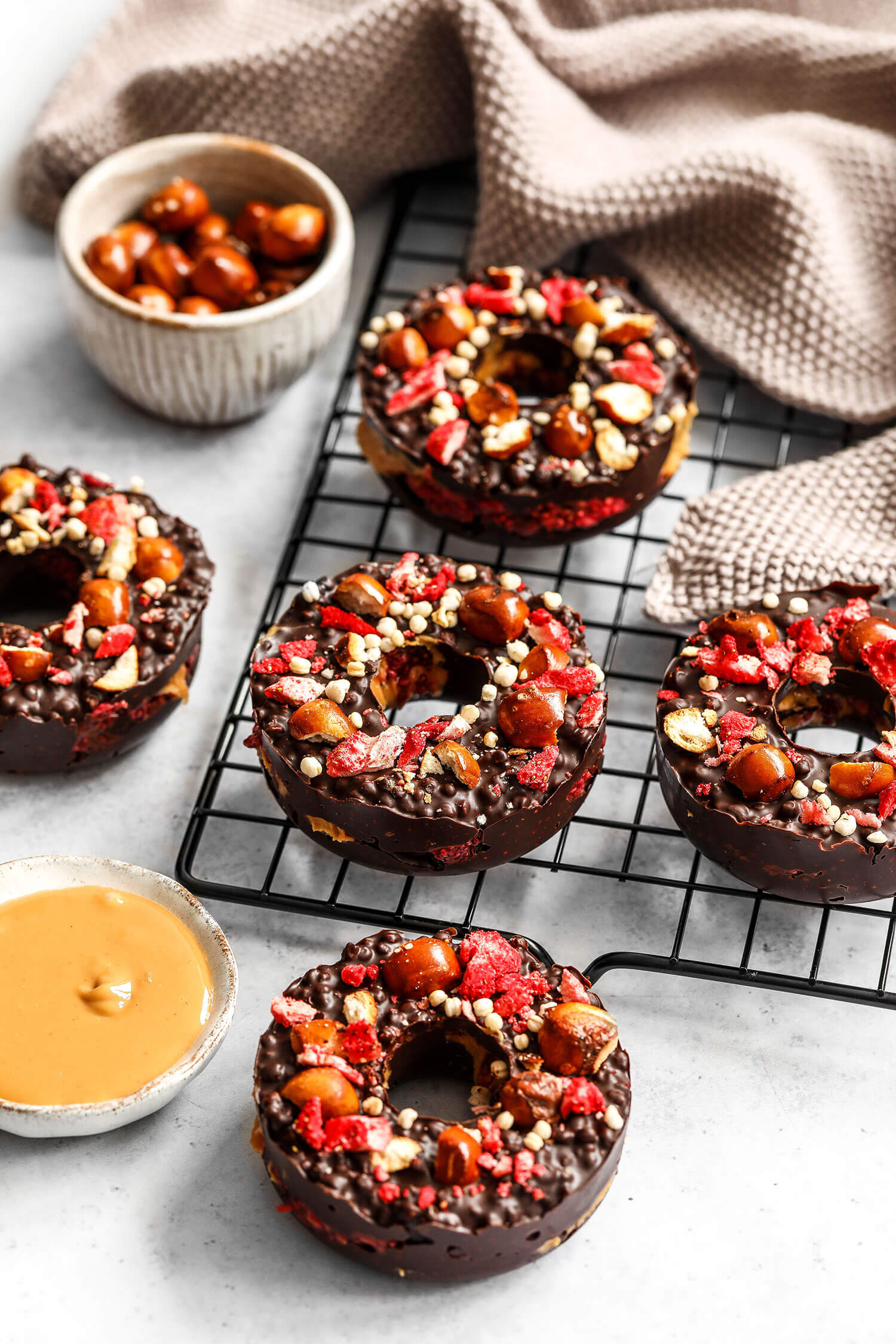 PB&J Chocolate Crunch Doughnuts
For the chocolate crunch:
200g dark chocolate
2 tbsp peanut butter
20g quinoa pops
To assemble:
6 level tbsp homemade raspberry chia jam or shop bought jam of choice
6 heaping tsp peanut butter
Method
Break up the chocolate into a heatproof bowl, then add in the peanut butter. You can either melt it in the microwave, stirring every minute or so, or you can place it on top of a small pan of simmering water until it has completely melted.
Add the quinoa pops into the bowl and fold to combine.
Add a couple of tablespoons of the mixture into 6 doughnut rings, then top with some raspberry jam and peanut butter. Finally top with more of the chocolate crunch mixture then place in the fridge for 1-2 hours or until the chocolate has set. Enjoy!
Store in an air-tight container in the fridge. You can freeze any leftovers.