These oat flour chocolate chip cookies are my take on the classic treat, but made with oats instead of plain flour.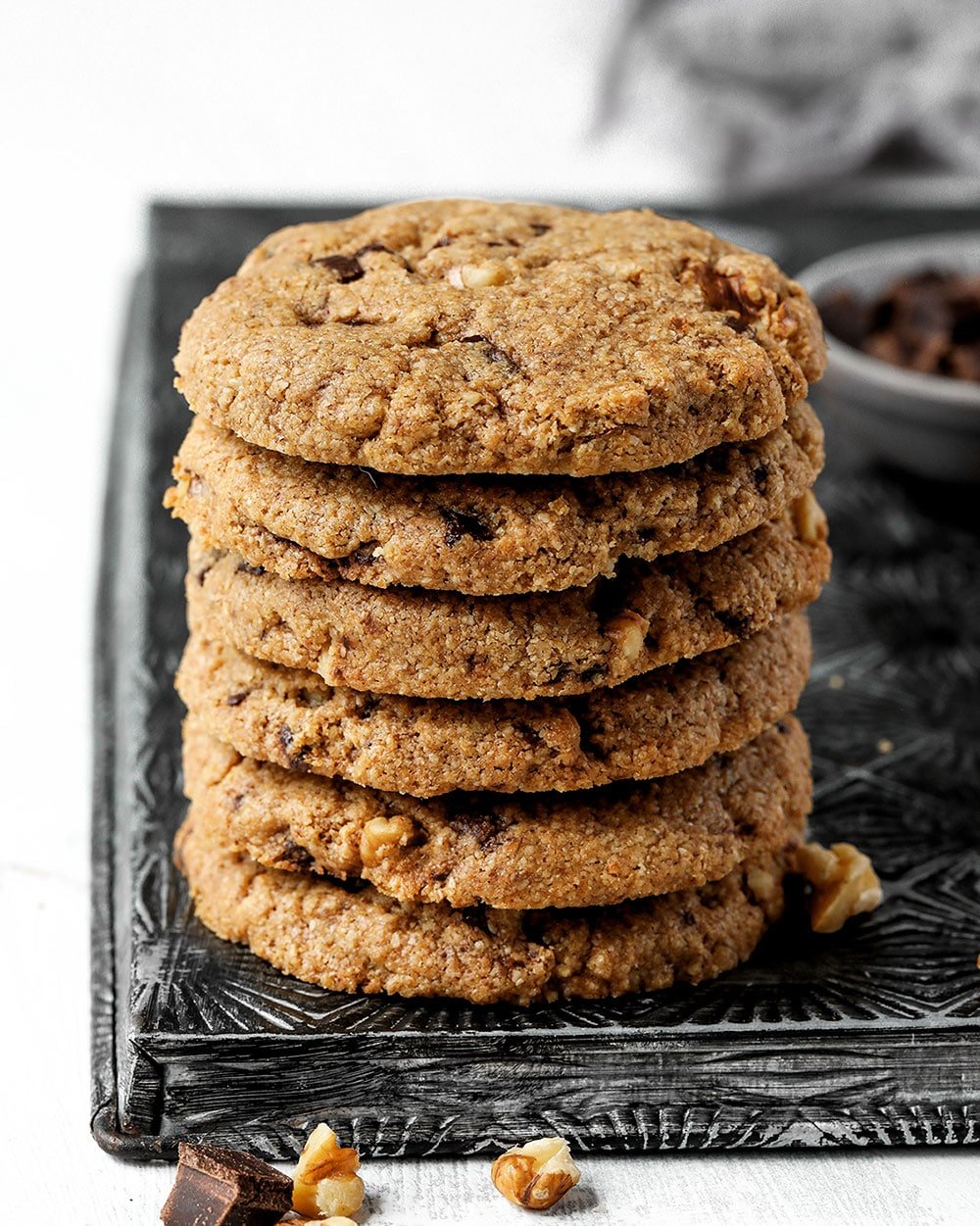 I love making healthier desserts, but every now and then I also like to make something a little more indulgent. Let's be realistic here, some days you just need something comforting to satisfy your taste buds and your soul. We all know that something as simple as a cookie can help lift us up when we're having a bad day.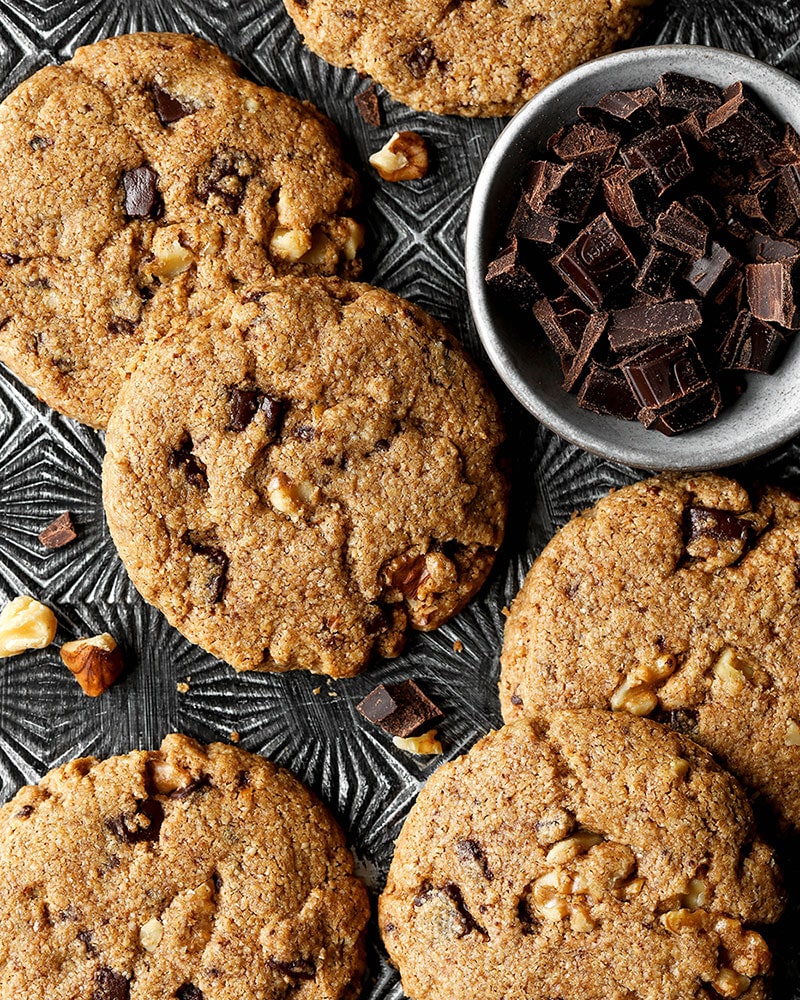 Oats are one of my favourite ingredients to use in my desserts. It also works really great in baking and it's an easy way to get extra fibre into the diet, which is a bonus.
There are so many ways to personalise this recipe depending on your needs and likes. You can use butter or dairy-free spread instead of the coconut oil and you can use any kind of granulated sugar you prefer (brown, white, coconut) or you can use a sugar-free alternative. As the name of the recipe suggests, I added chocolate chips into the mix, but you can really add anything you like. Feel free to use nuts, seeds, dried fruit, white chocolate or you can mix and match – a bit of everything you fancy!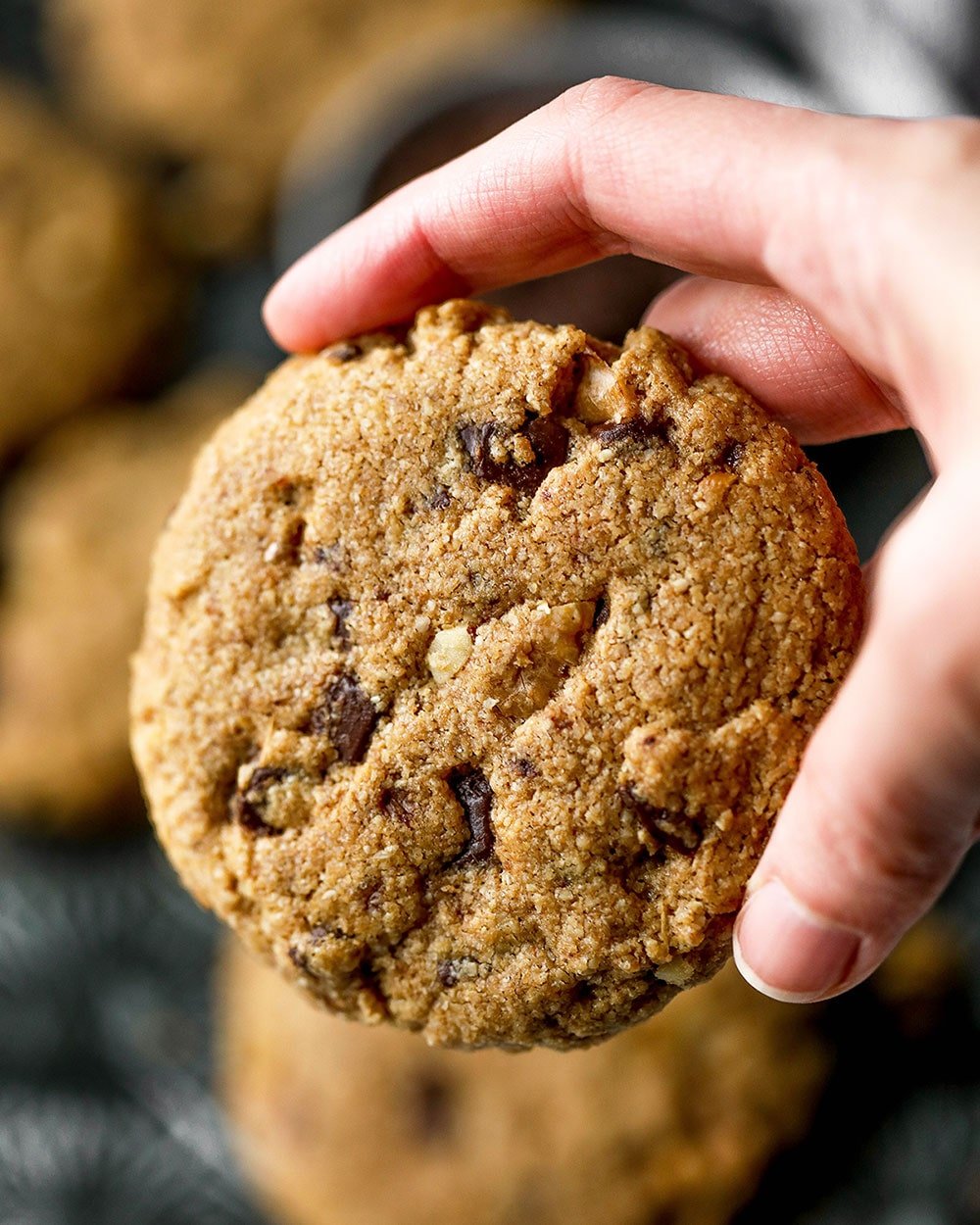 You can half or double the recipe depending on how many mouths you have to feed. You can also freeze some of the cookie dough for another day. Scoop onto a baking sheet lined with parchment paper and press down slightly. You can bake them straight from the freezer, they will need an extra 2-3 minutes added to the baking time. They'll keep in the freezer for up to 3 months.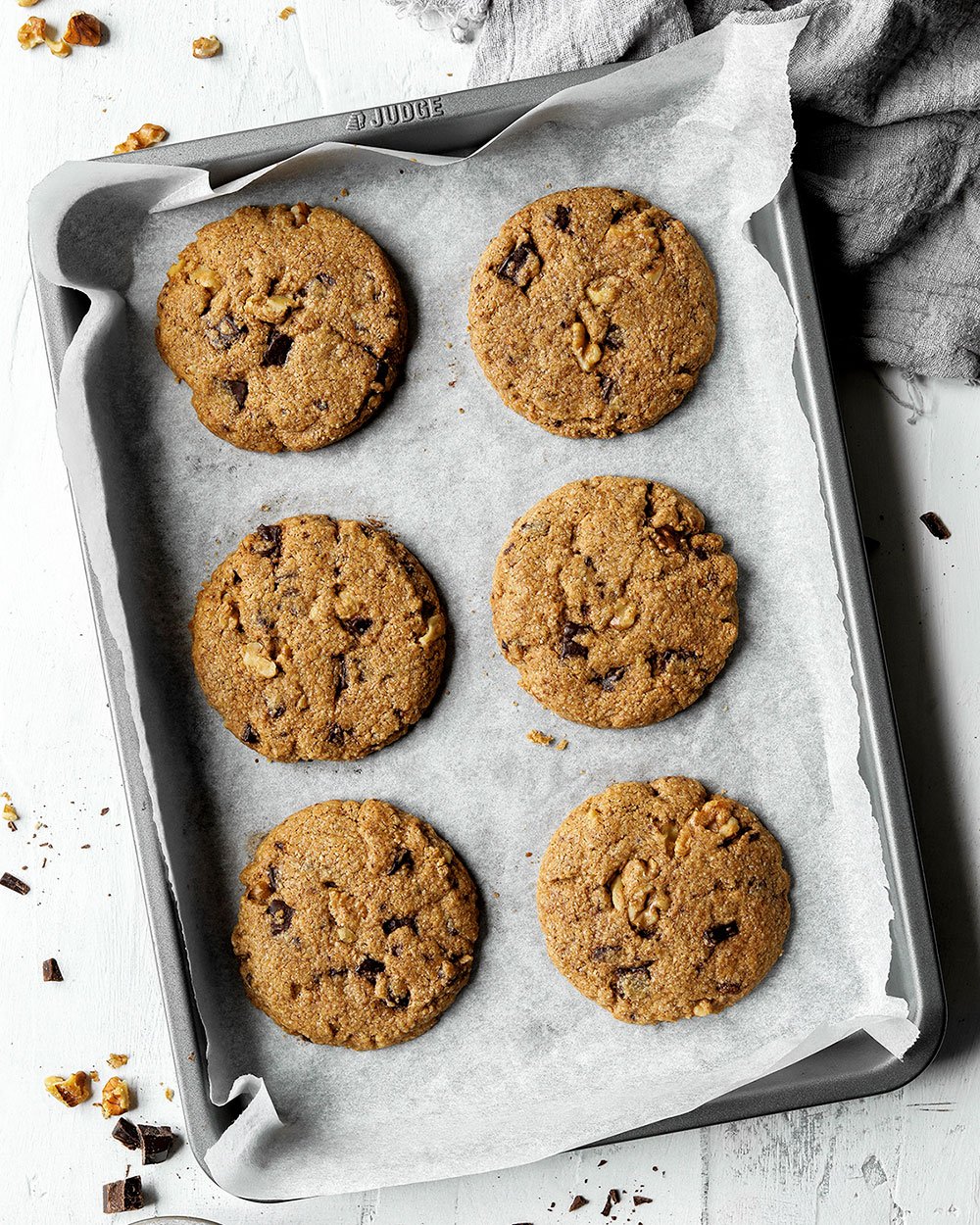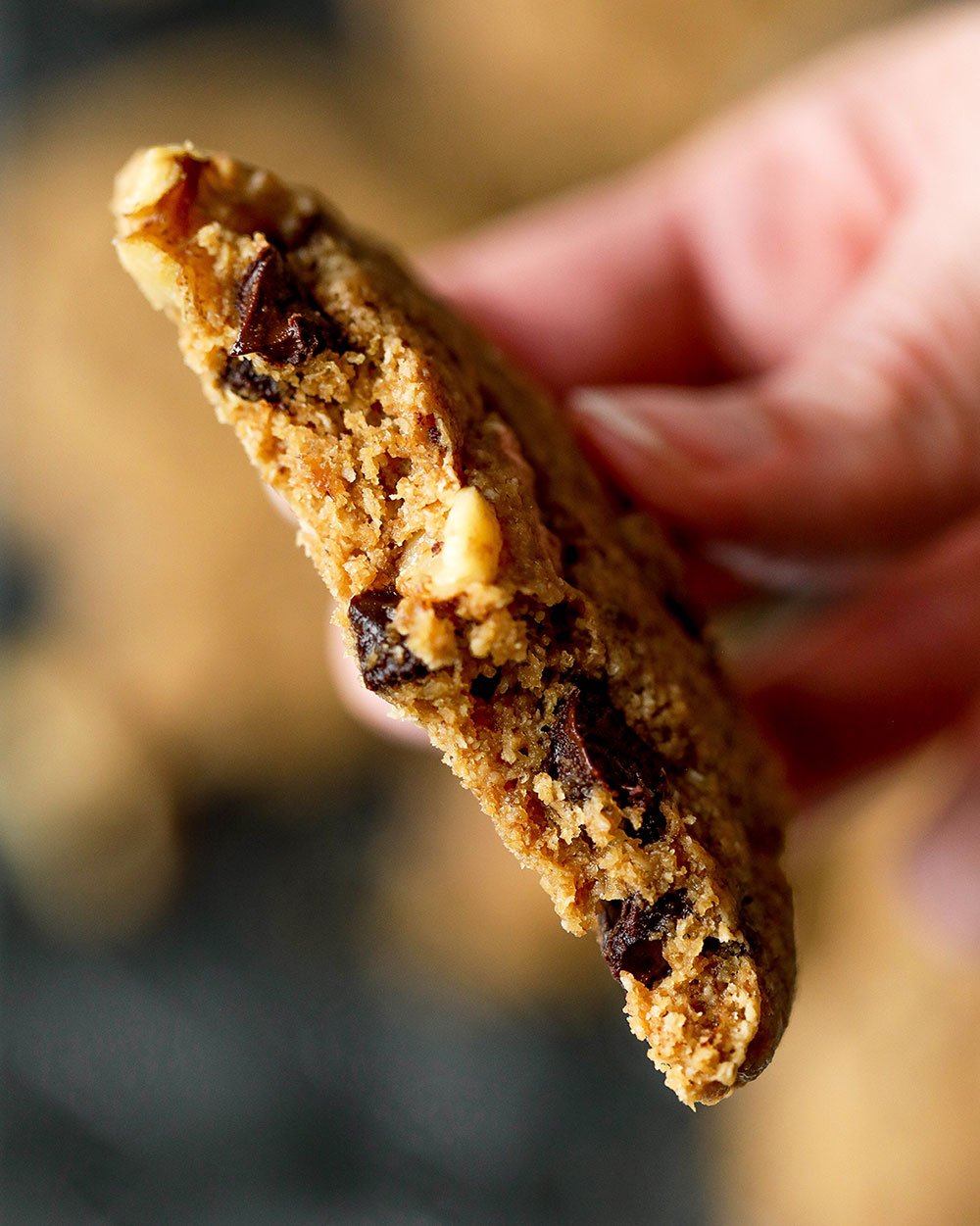 Why you need to try these oat flour chocolate chip cookies:
They're easy to make
Vegan
Dairy-free
Nut-free
Gluten-free
The recipe can easily be adjusted depending on likes/what you have available
And they're super delicious!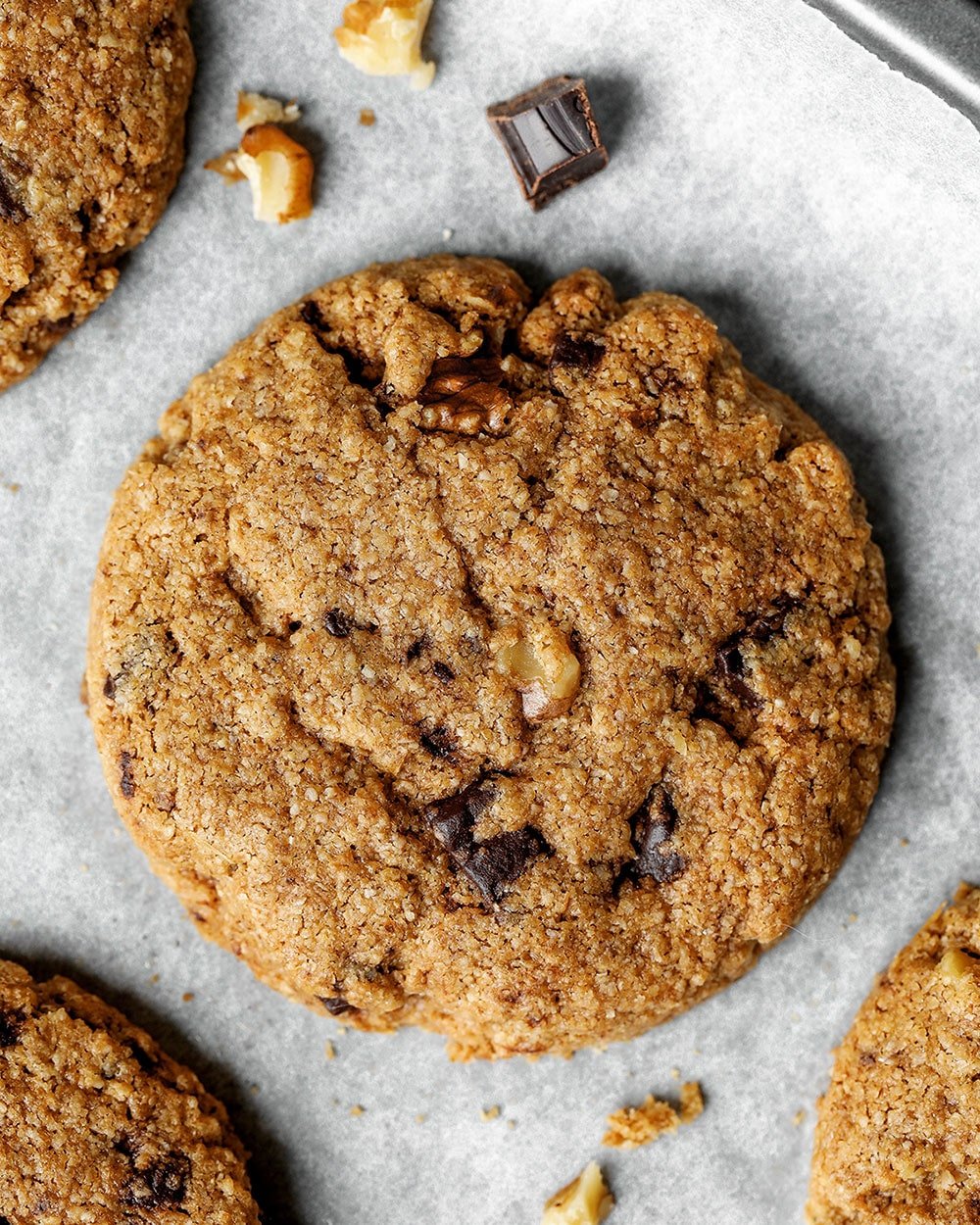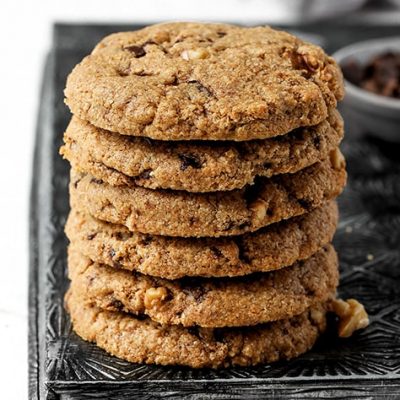 Oat Flour Chocolate Chip Cookies
Gooey choc chip cookies made with oats instead of plain flour
Ingredients
60g

coconut oil*

50g

brown sugar**

2

tbsp

plant milk

120g

oat flour

1/2

tsp

baking powder

1/4

tsp

salt

50g

dark chocolate chips***
Instructions
Preheat your oven to 180C/160C fan/350F

Add the softened coconut oil into a bowl along with the brown sugar.

Mix together until you have a creamy mixture, then add in the milk.

Mix again to combine, then add the ground oats, baking powder and salt.

Fold in the chocolate chips, then scoop out using an ice cream scoop and arrange on a baking sheet lined with baking paper. Slightly flatten with a spatula.

Bake for 12-15 minutes, then leave to cool completely
Notes
* Butter or dairy-free spread will also work.
** You can use any kind of granulated sugar like white, coconut or even granulated sugar-free sweetener.
*** You can use other additions like nuts, seeds, dried fruit, etc.