An easy and comforting treat – these mini vegan pecan pies are so delicious and can easily be made gluten-free too!
Pecans (along with pistachios!) are my favourite nut. They're so addictive when roasted and taste so delicious when they come in the form of a decadent and warming pie.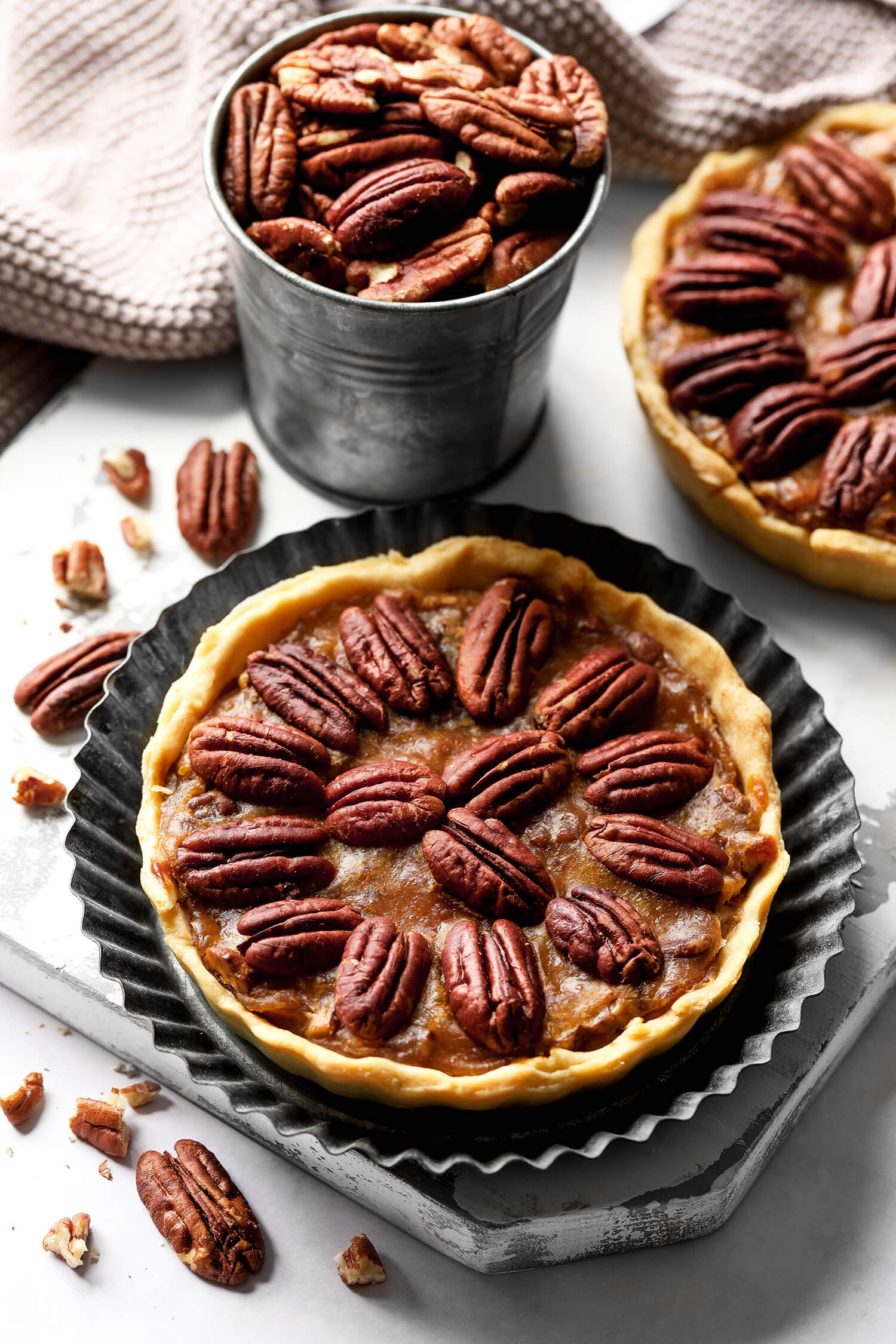 This recipe is based on my festive spiced pecan pie that I created a couple of years ago for Christmas. I haven't made a vegan pie since (I have no idea why!) and I've been craving some recently, so thought it was about time I make another one.
I wanted to make an even easier version of my recipe using ready rolled shortcrust pastry. I know that pastry is not everyone's favourite thing to make and it can be a little faffy. Using pre-made shortcrust pastry also means you have less cleaning up to do afterwards, which for me is always a bonus. It sometimes feels like I spend half my waking hours washing dishes, so if I can find a shortcut that means I'm left with less mess to clean up, I'll always opt for that option!
As the title suggests, these pecan pies are vegan, but can also be made gluten-free. You just need to make sure you pick up gluten-free shortcrust pastry, which is now available in most major supermarkets.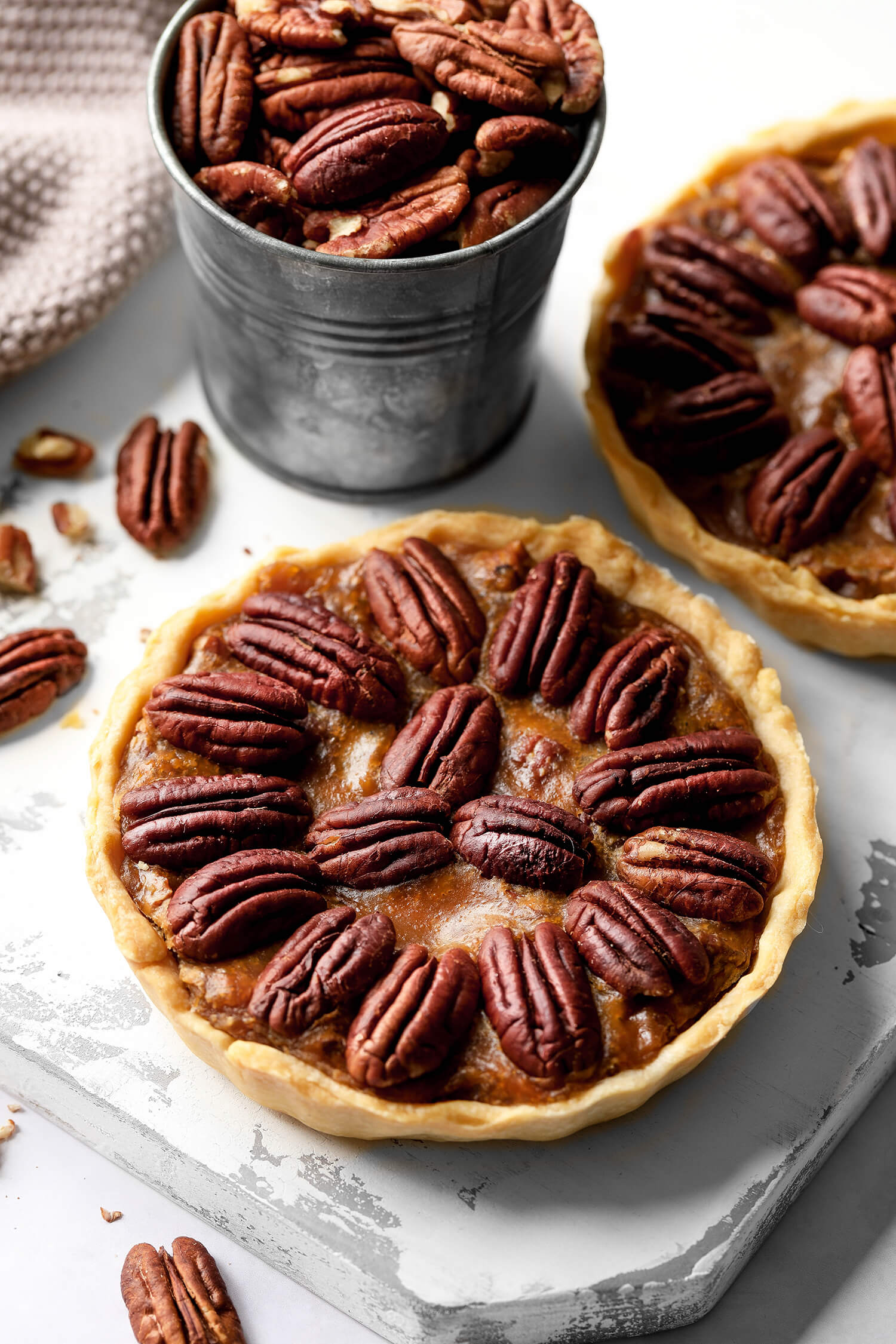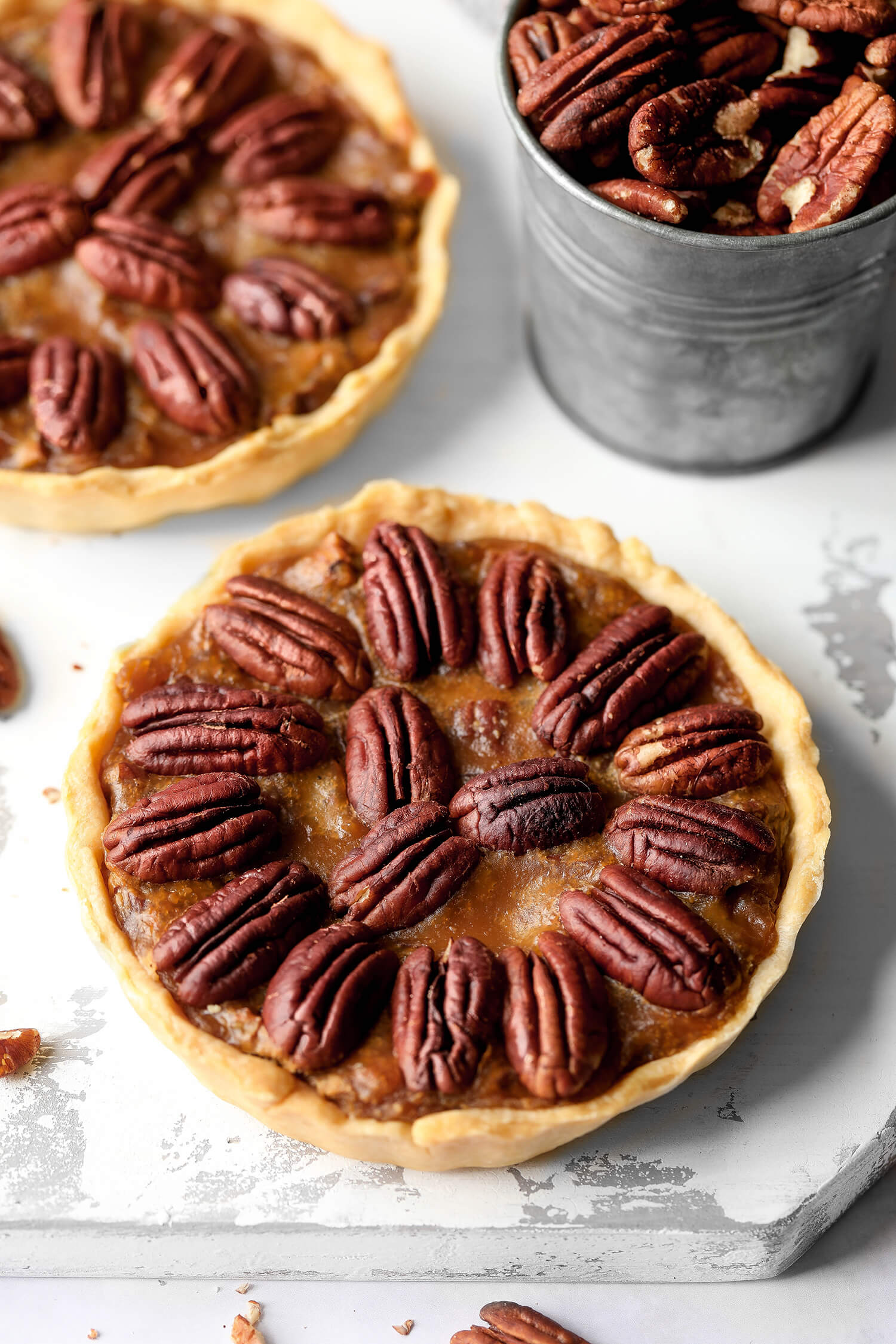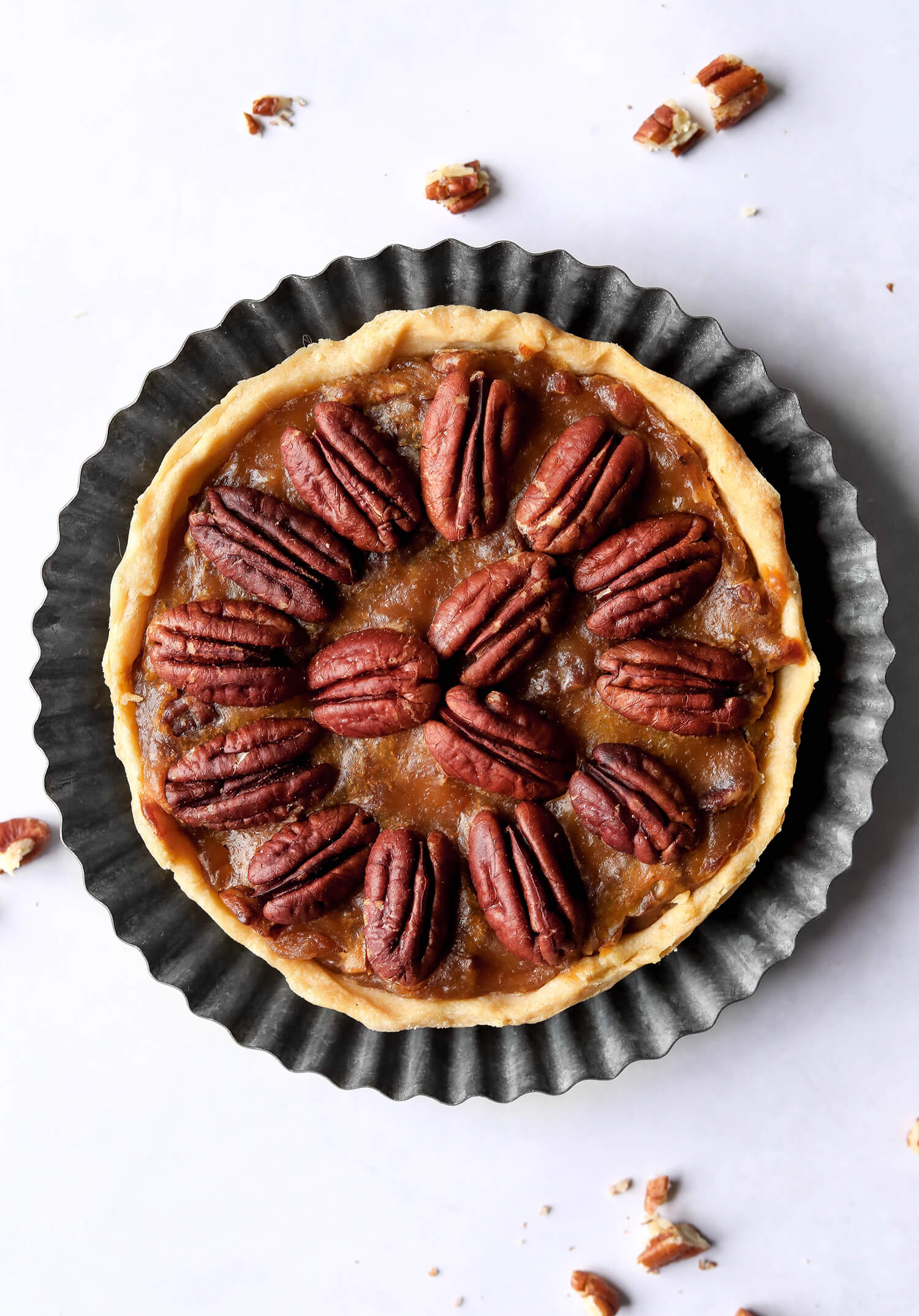 Mini Vegan Pecan Pies
Makes – 4
Ingredients
375g ready rolled shortcrust pastry – you can use gluten-free shortcrust pastry for a gluten-free option
1 (400g) can full fat coconut milk
80g almond butter
60ml maple syrup
50g brown sugar
3 tbsp cornflour
120g pecans, chopped
More pecans for decoration
Method
Preheat your oven to 180C/160C fan.
Roll out the ready rolled shortcrust pastry, then slide into 4 rectangles. Press each into a mini tart tin/mould and cut off any extra pastry off the edges.
Poke a few holes with a fork, place a piece of baking paper on top, then top with baking beans/dried beans. Bake blind for 12 minutes.
In the meantime make the filling – pour the coconut milk, almond butter and cornflour into a saucepan and mix until smooth.
Add the maple syrup and sugar, then cook over a medium heat stirring continuously until the mixture starts to thicken.
Take off the heat, then fold in the chopped pecans.
Transfer into the pastry cases, then arrange more pecans on top.
Bake for 20-25 minutes, leave to cool slightly and enjoy!