Vegan Gluten-free Spiced Pecan Pie
* This post is sponsored by East End Foods*
A delicious festive treat that's guaranteed to satisfy the whole family. This vegan gluten-free spiced pecan pie is my current favourite Christmas dessert and one I can see myself making for years to come.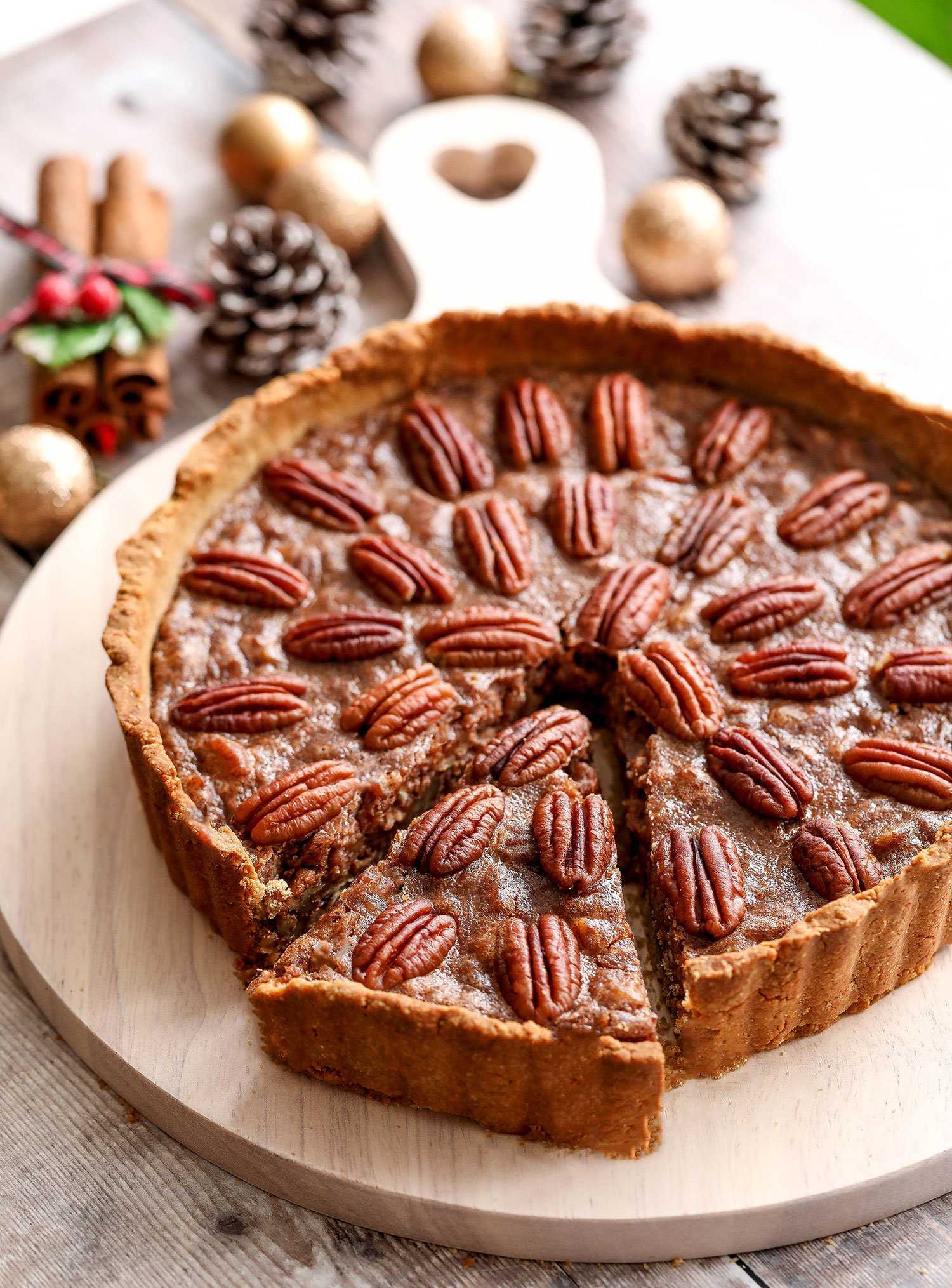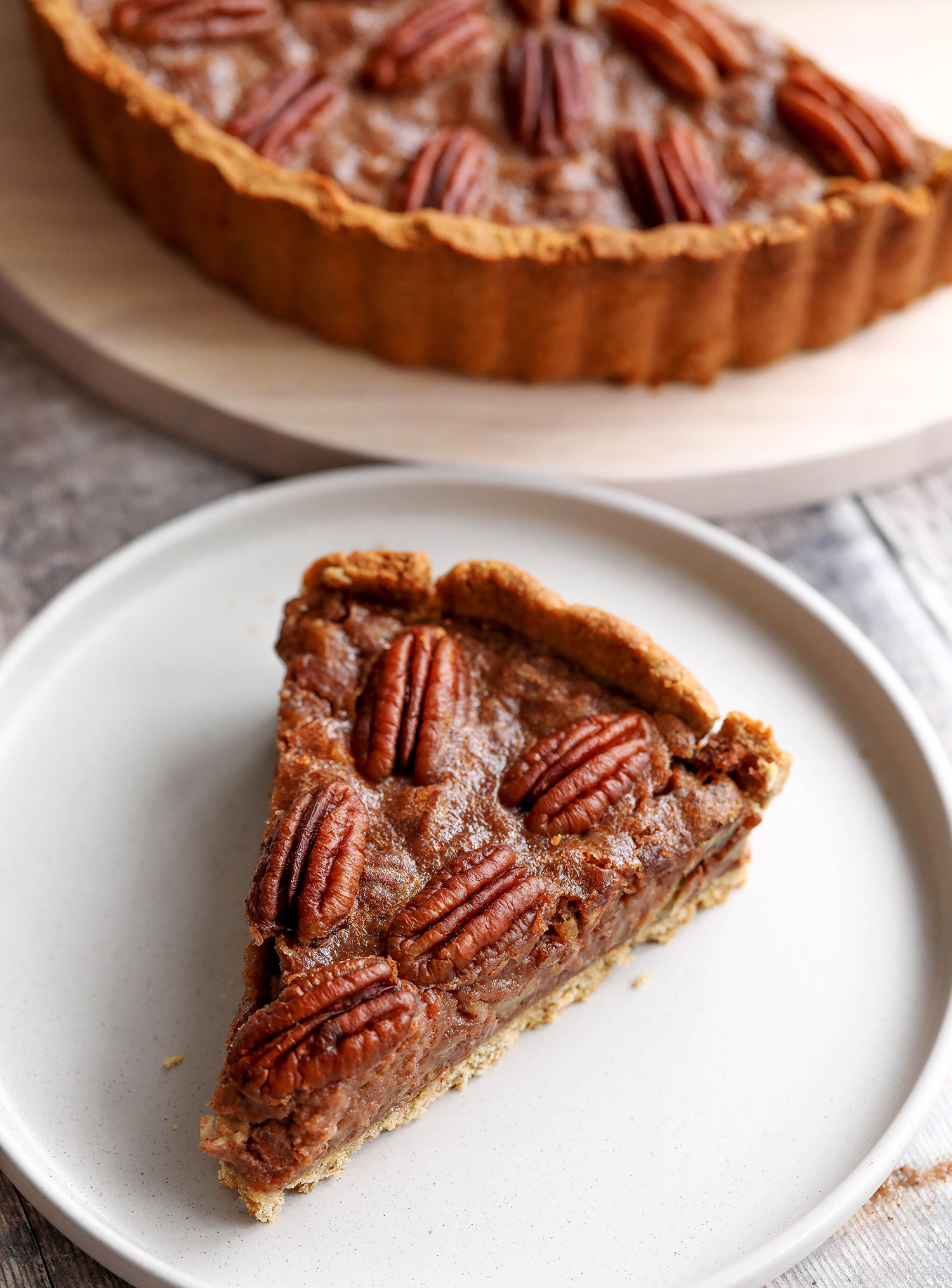 Happy Holidays! It's that time of year to spend with friends, family and to indulge in lots of delicious food!
I've been wanting to make a pecan pie for the longest time and I've finally got around to it. It took me a few tries to get it right, but all good things require require patience and all good recipes require a few tweaks to make sure the end result is as good as it can be.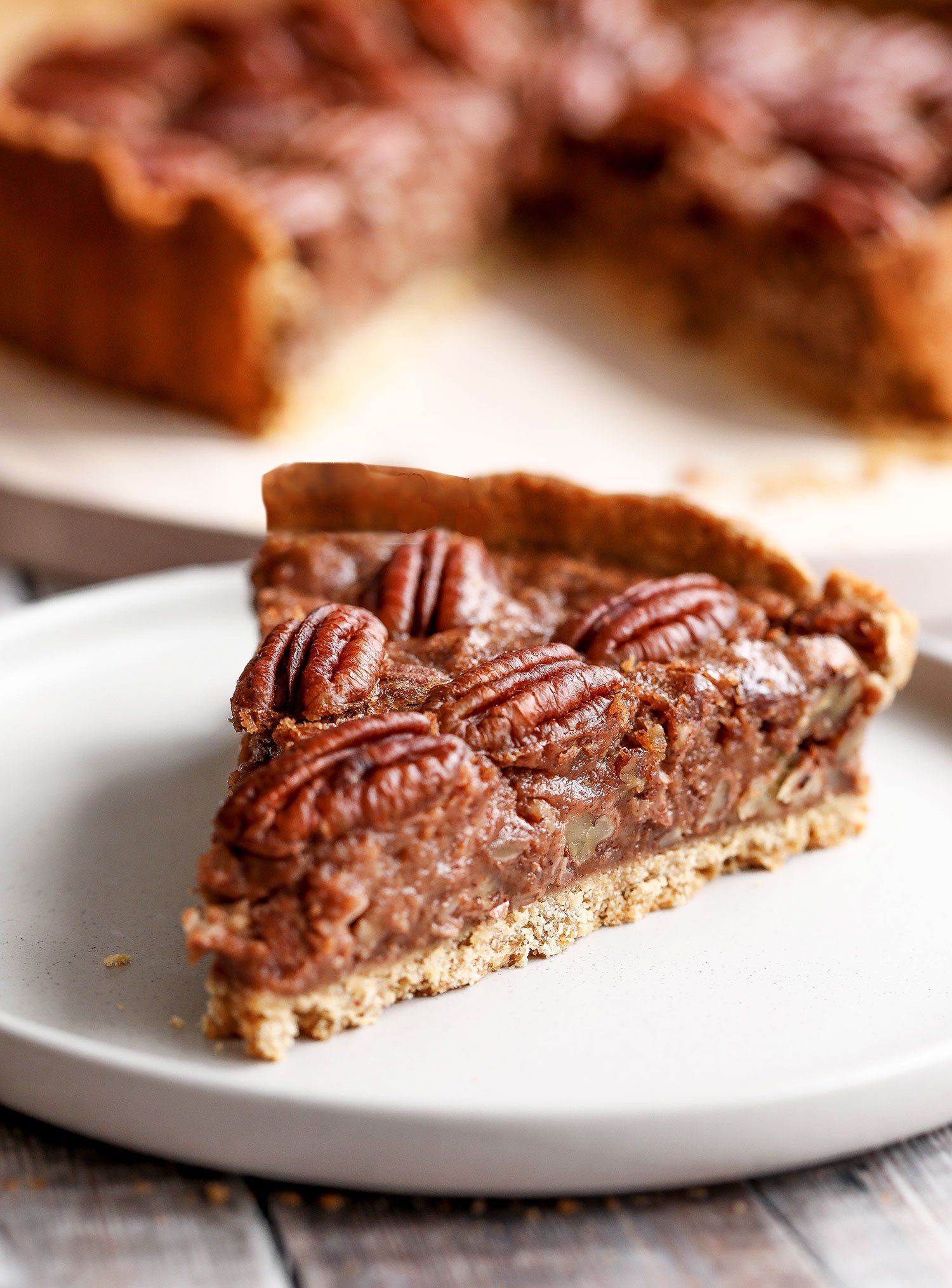 This spiced pecan pie is vegan, dairy-free and gluten-free. The base is made healthier using oats instead of flour and dairy-free spread to make it suitable for vegans. I also added a little maple syrup to help the pastry hold together. The filling is a mixture of coconut milk, almond butter, sugar and some cornflour to help it thicken making it lush and creamy without using eggs. And the pecans ass a lovely crunch and texture. I added some cinnamon and ginger to make it that much more festive – a warm slice with some dairy-free vanilla ice cream would make a perfect post Christmas dinner pud!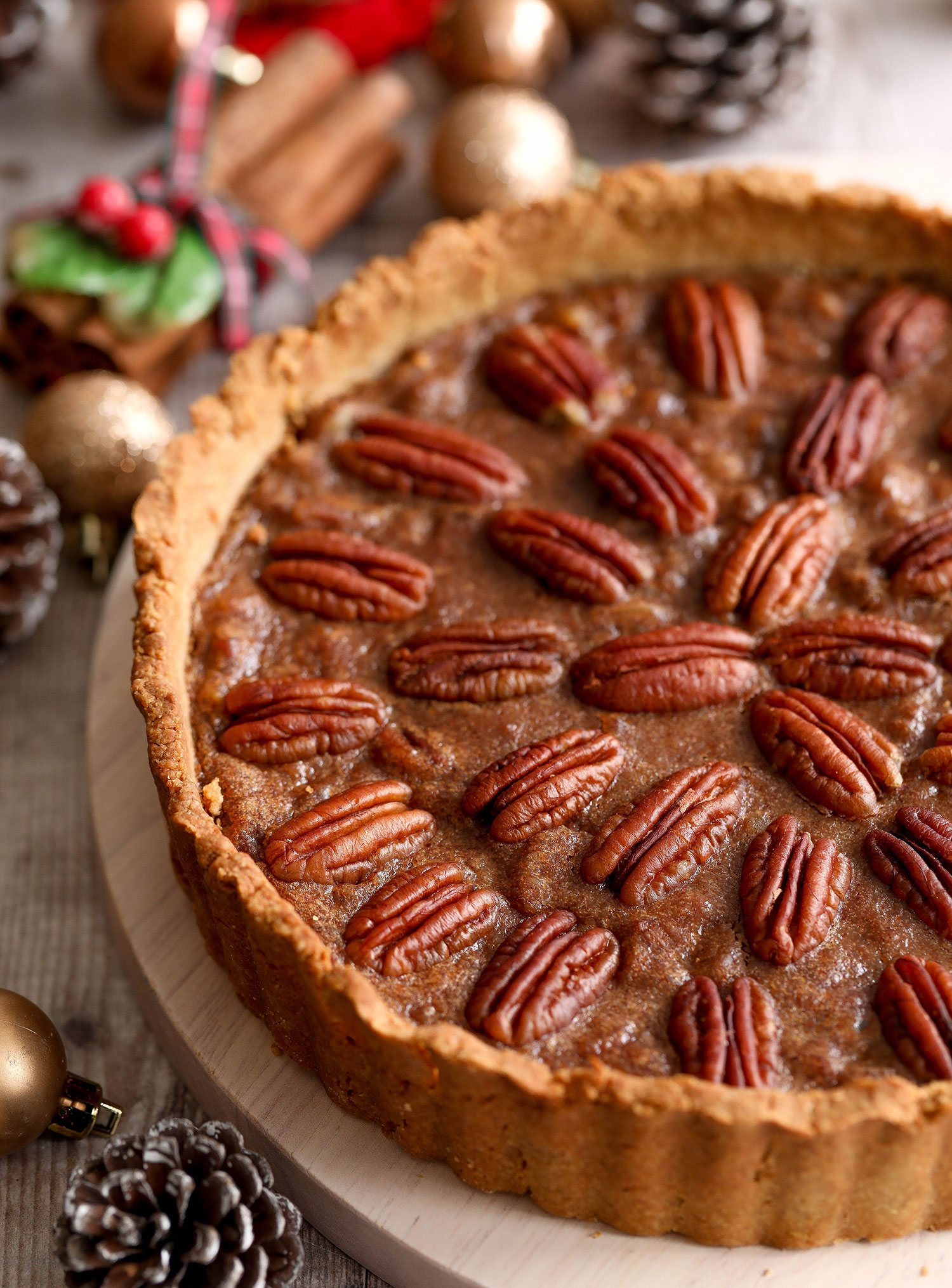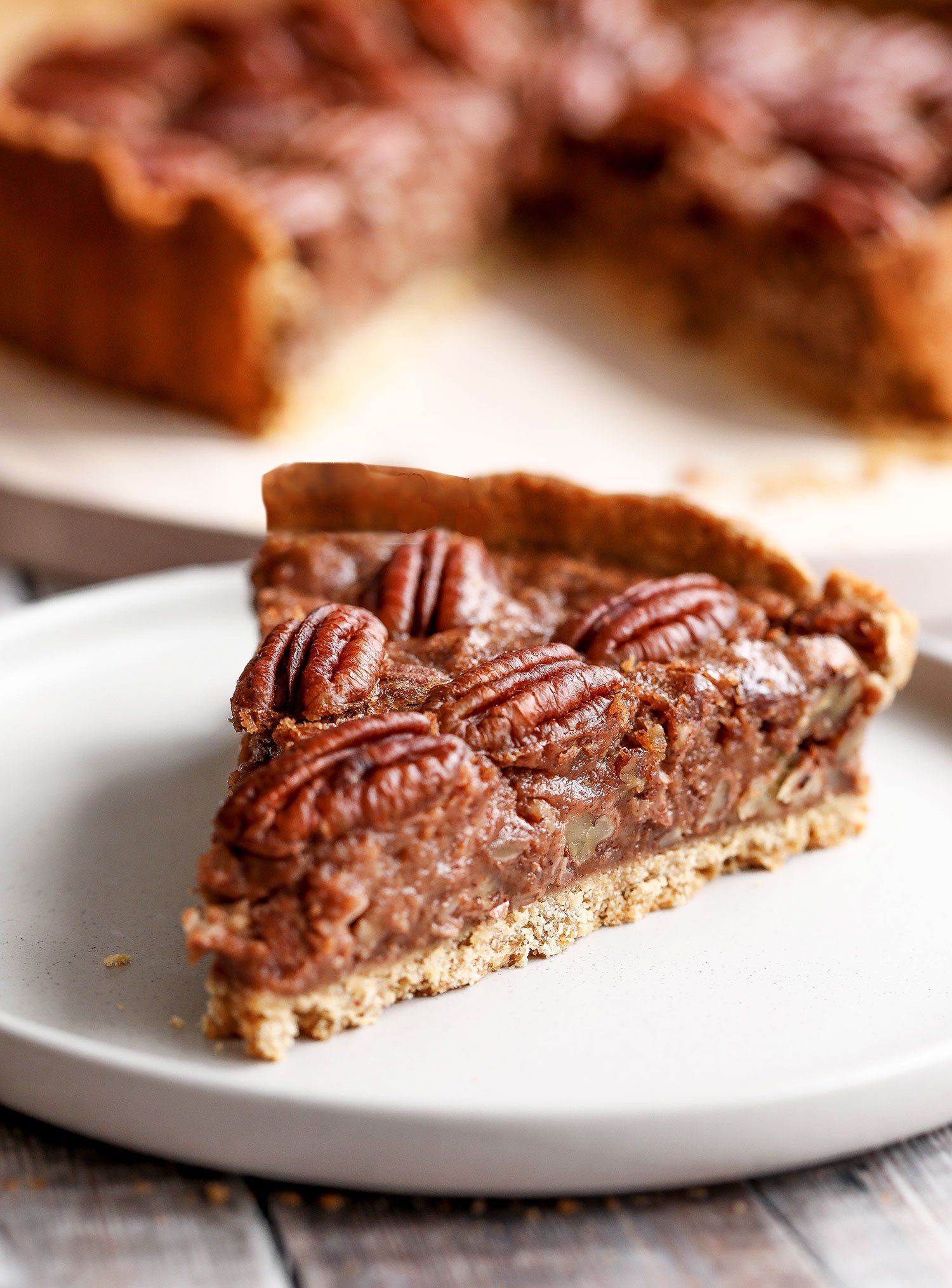 I used a selection of East End Foods products including their coconut milk, Himalayan salt, cinnamon and ginger powder. They have a huge selection of ingredients including everything from beans, pulses and nuts to to rice, chapati flour and sauces. Their spices are the best I've ever tried and the ones I always end up using in my recipes.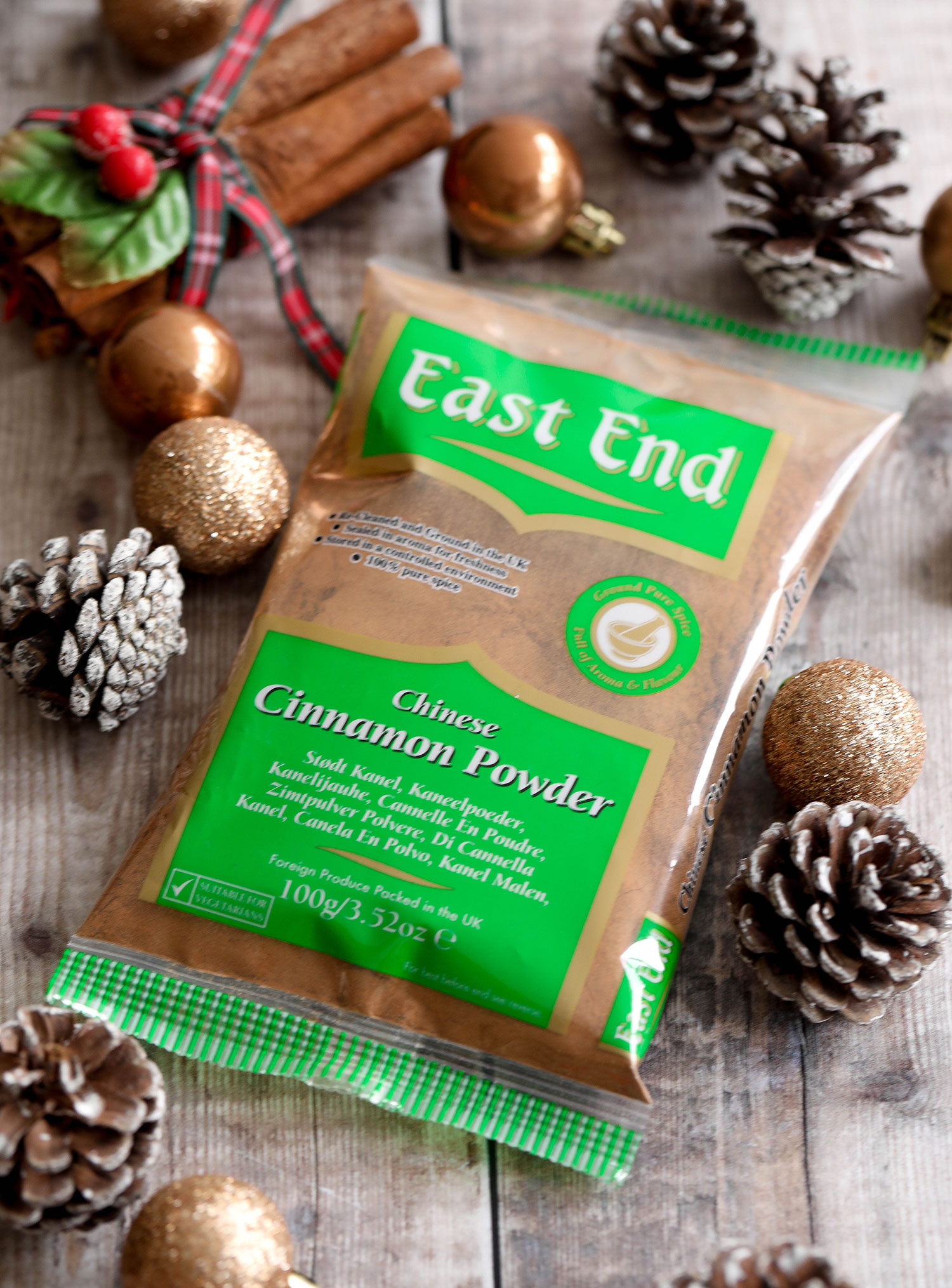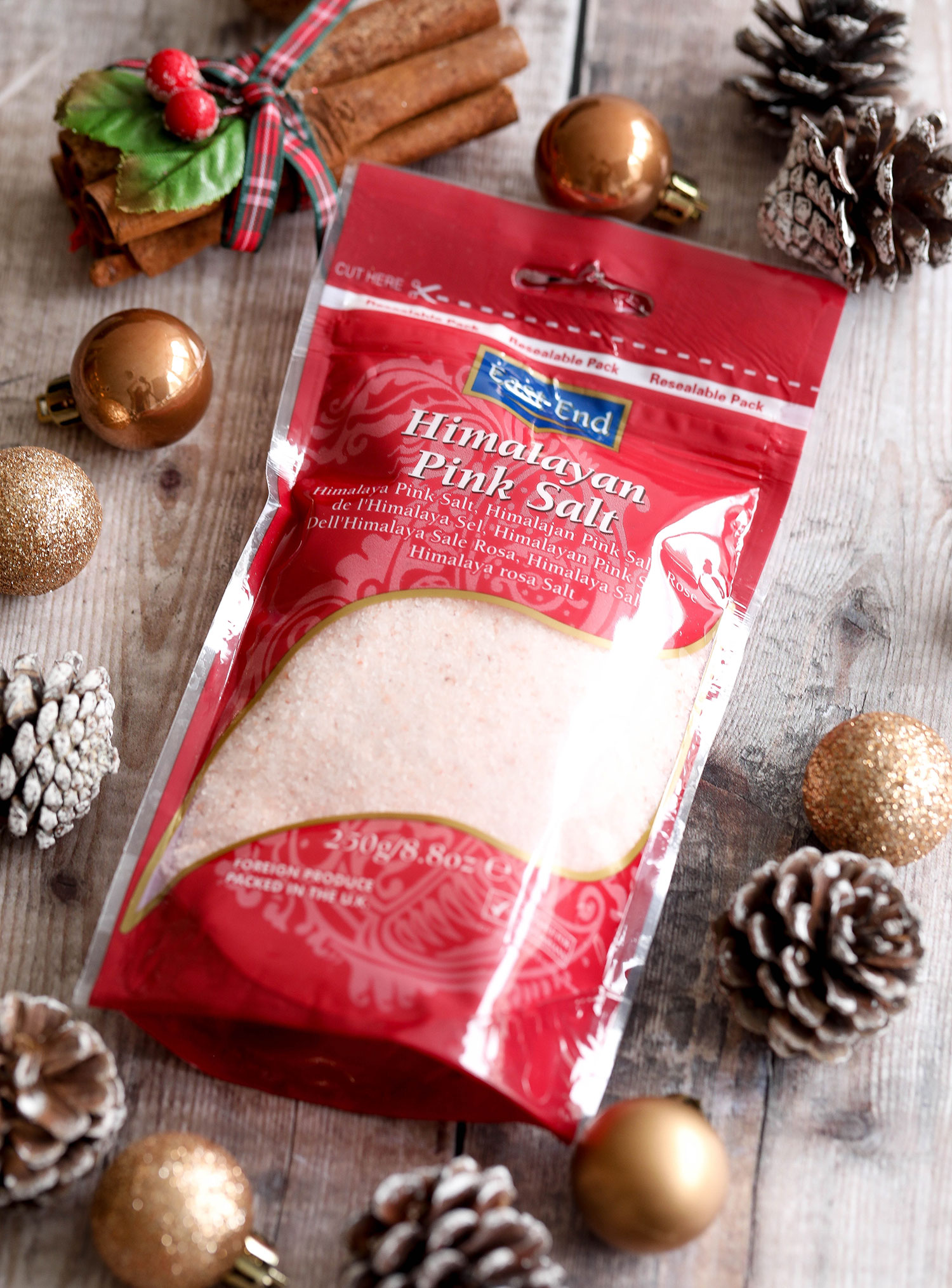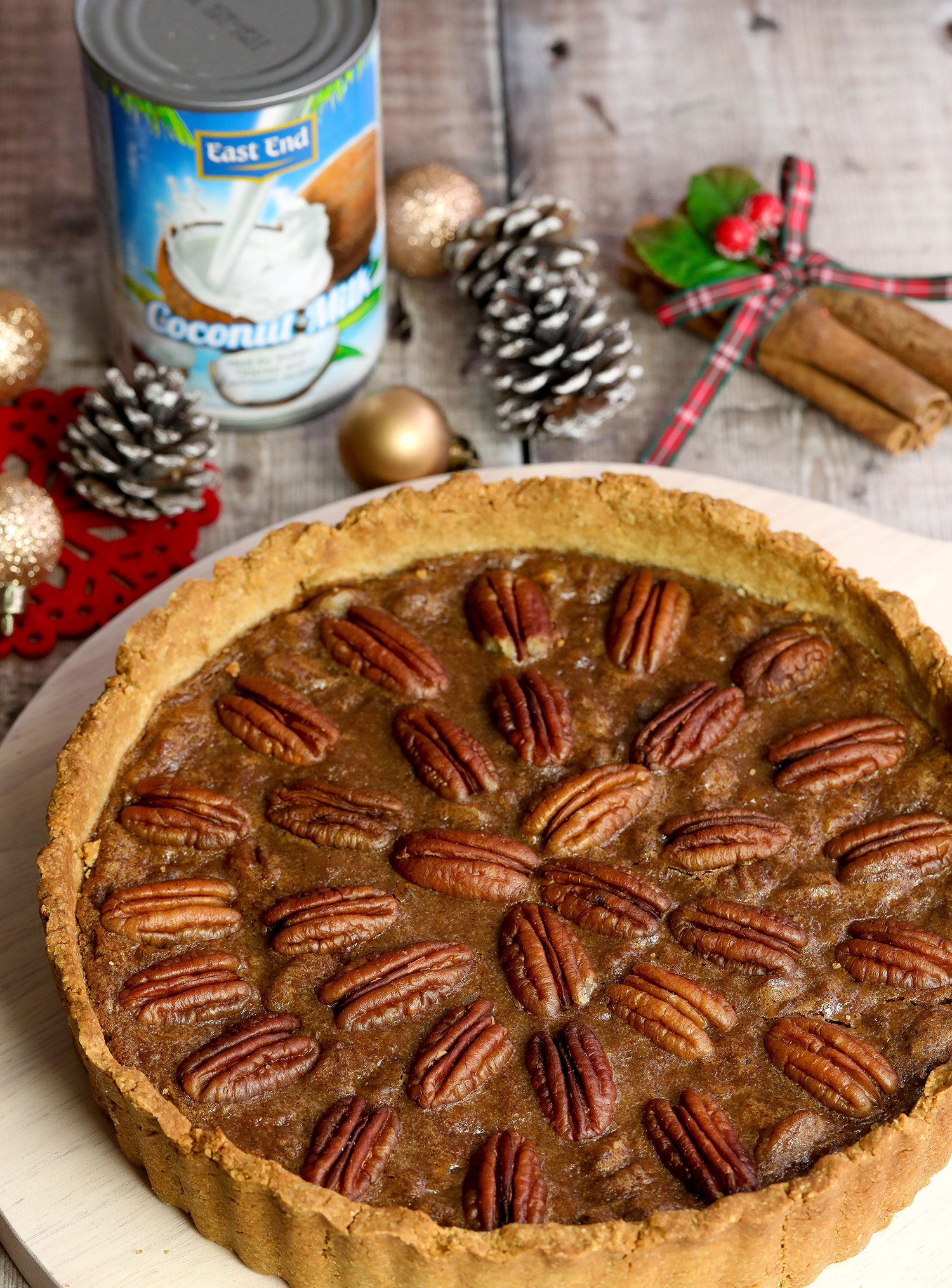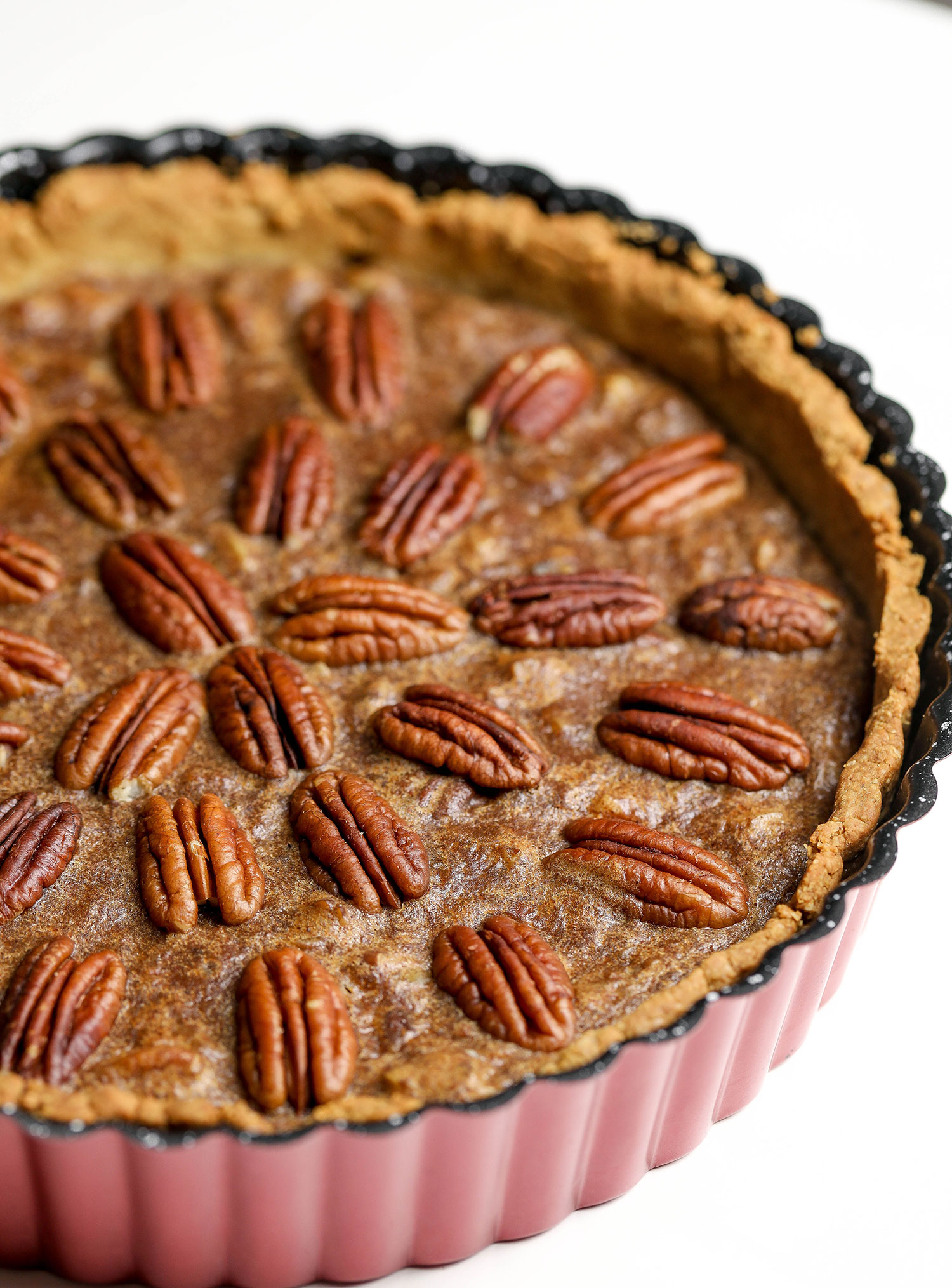 ---
Vegan Gluten-free Spiced Pecan Pie
Serves: 8-10
Ingredients
For the base
250g oat flour – plain oats ground into a flour in the food processor. Use gluten-free oats if allergic/intolerant
1/4 tsp East End Foods pink Himalayan salt
100g dairy-free spread, melted
3 1/2 tbsp maple syrup
For the filling
120g pecans, chopped
1 (400g) can East End Foods coconut milk
80g almond butter
60ml maple syrup
50g brown sugar
3 tbsp cornflour
2 tsp East End Foods cinnamon
1 tsp East End Foods ginger
1/2 tsp East End Foods pink Himalayan salt
Method
Preheat your oven to 180C/160C fan/350F
Make the base by mixing together the oat flour and salt. Pour in the melted dairy-free spread and maple syrup and mix until you have a dough consistency.
Roll out between two pieces of baking paper and transfer into a 9" round loose base pie tin. Poke a few holes using a fork and bake for 10 minutes. Leave to cool slightly.
To make the filling, pour the coconut milk into a saucepan and mix in the cornflour, spices and salt until smooth. Add the sugar, maple syrup and almond butter and cook over a medium heat until the mixture starts to thicken. Take off the heat and add in the pecans.
Pour the filling into the pastry case and arrange more pecans on top of the pie.
Bake for 25 minutes, then leave to cool a little before slicing.
Enjoy!
---