Loaded Mexican Sweet Potato Fries with a Vegan Cheese Sauce
You can't beat beans and sweet potato when you're craving a good hearty evening meal. That combination goes so well together. And what's the best way to season that perfect duo? With Mexican flavours of course! Basic paprika sweet potato fries topped with spicy and zesty black beans all served with a side vegan cheese sauce to make it extra comforting and delish. Fully plant-based and packed with nutrients!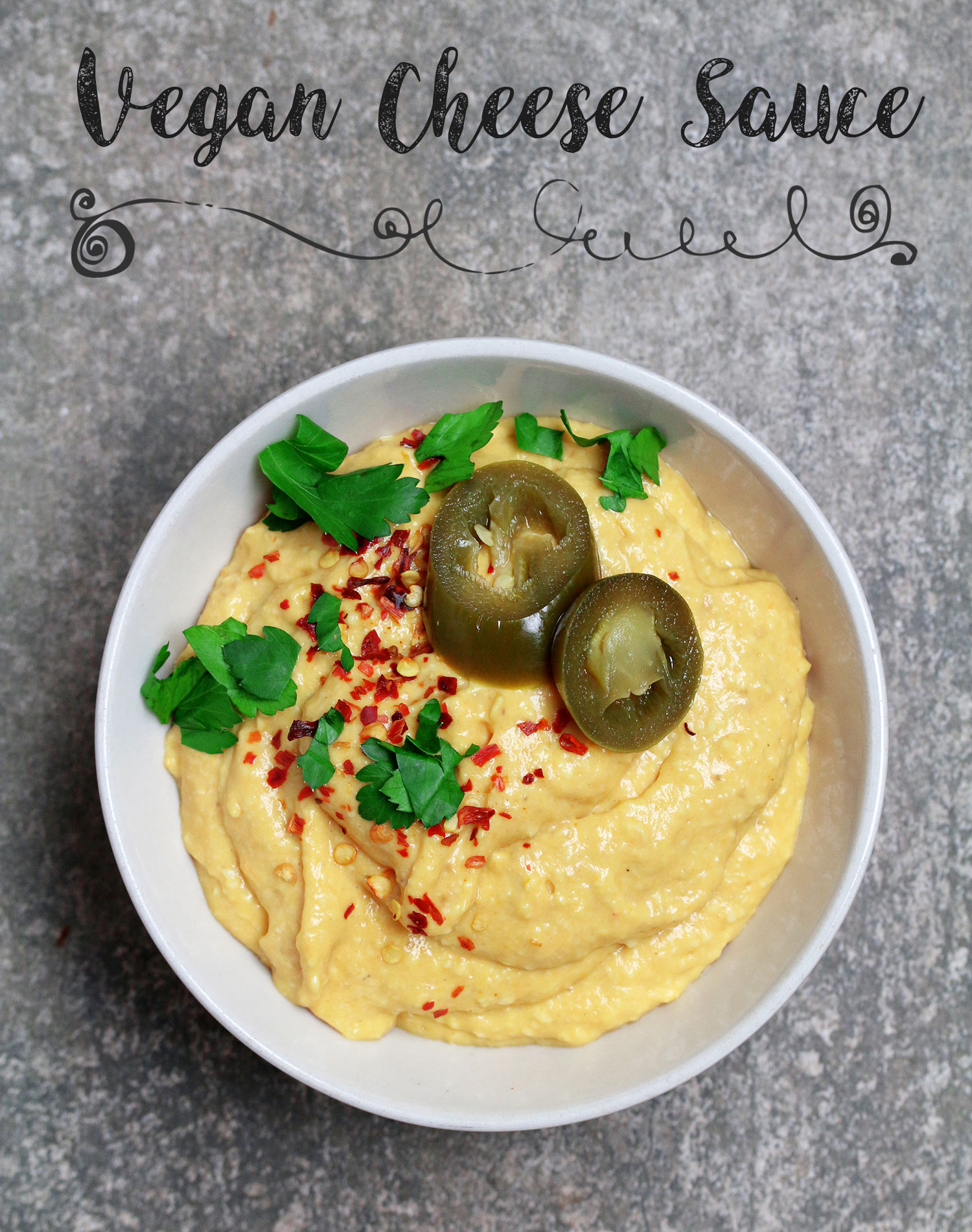 The best thing about these loaded Mexican sweet potato fries with vegan cheese sauce is the leftovers make the most delicious next day lunch. Pack it in tupperware and you have a yummy and flavoursome portable lunch to take with you to work, school or wherever it is you need to go.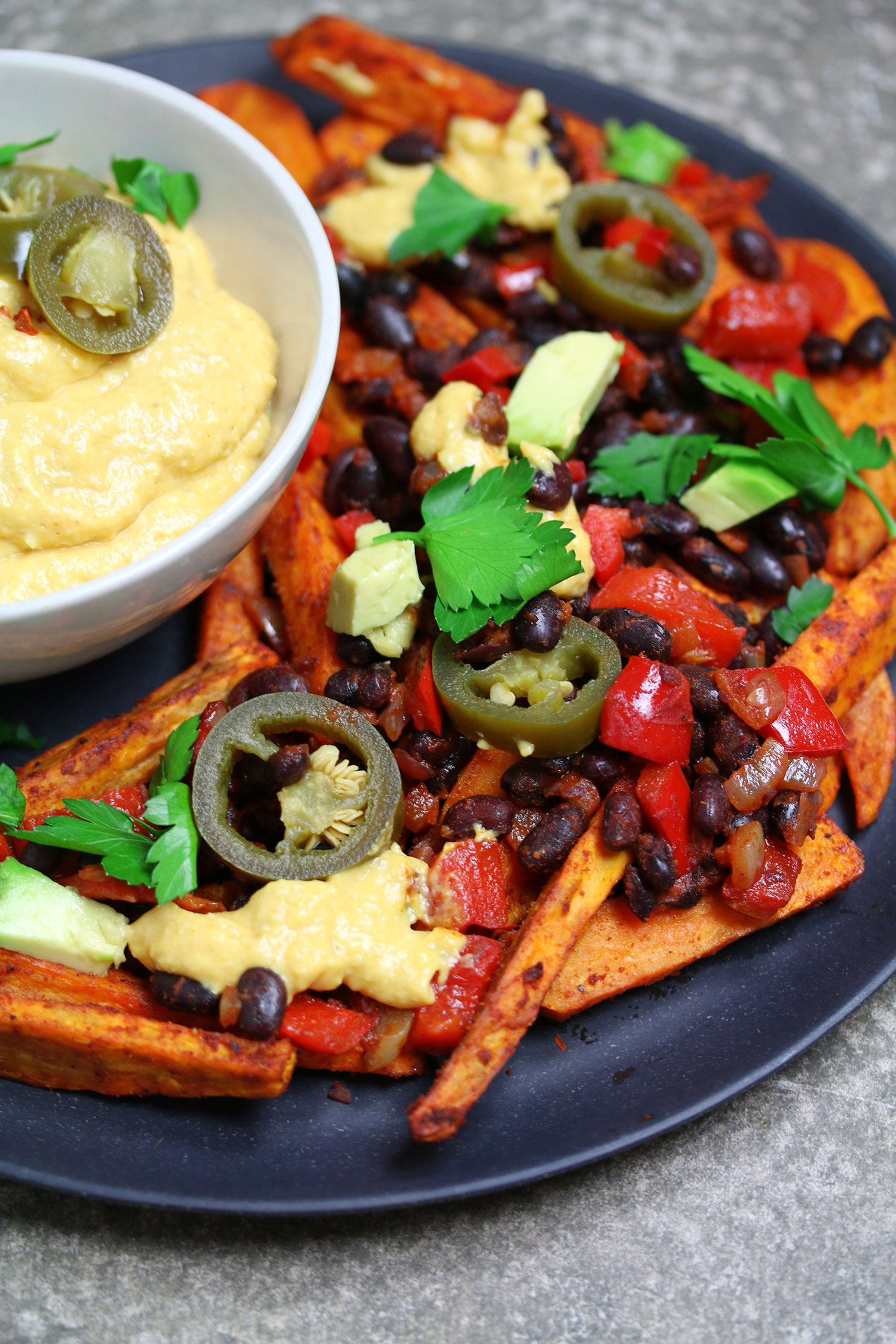 I use any leftover vegan cheese sauce to mix into pasta or spread in sandwiches or even use as a pizza topping instead of shop bought vegan cheese. It's so yummy and so healthy!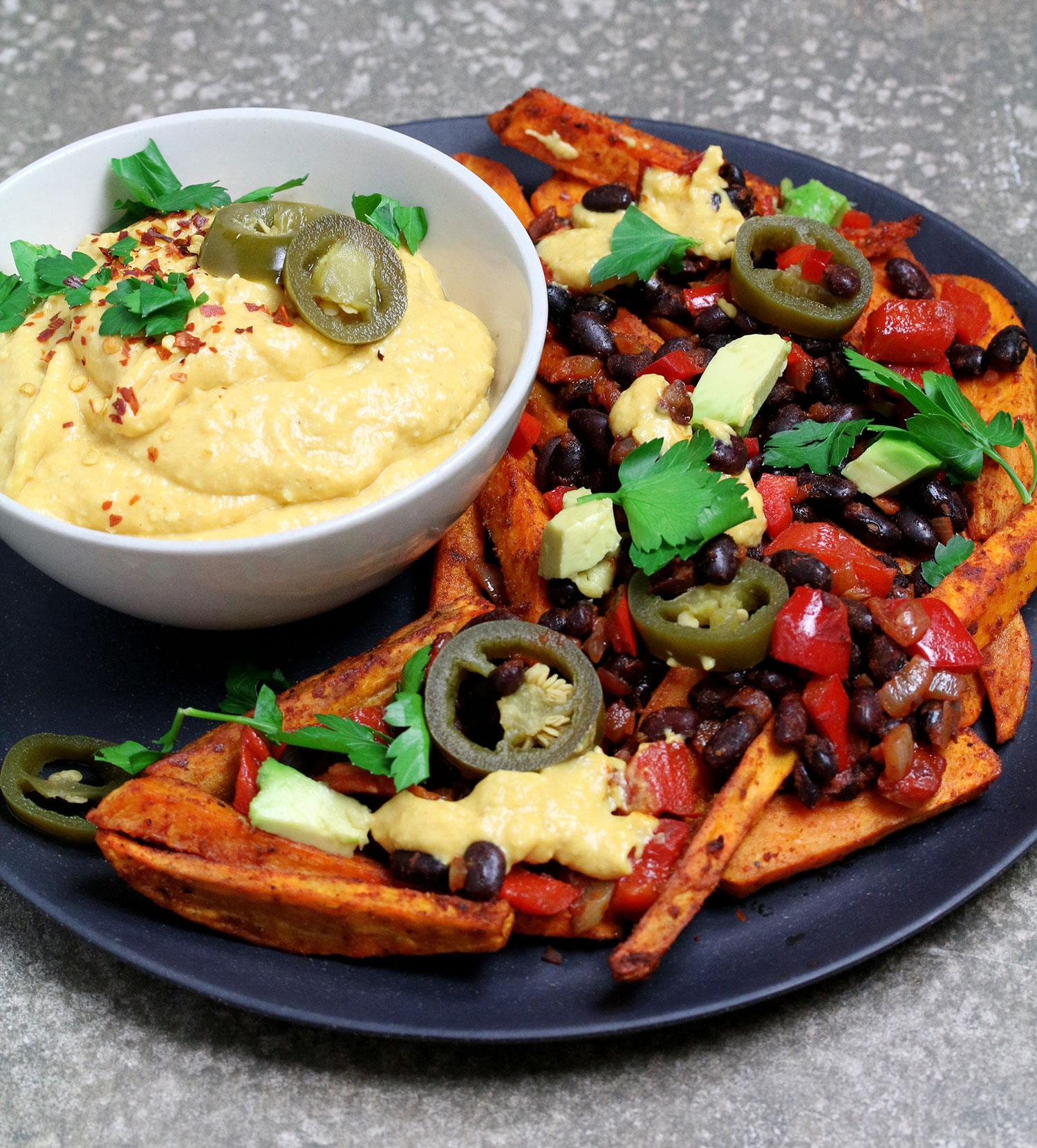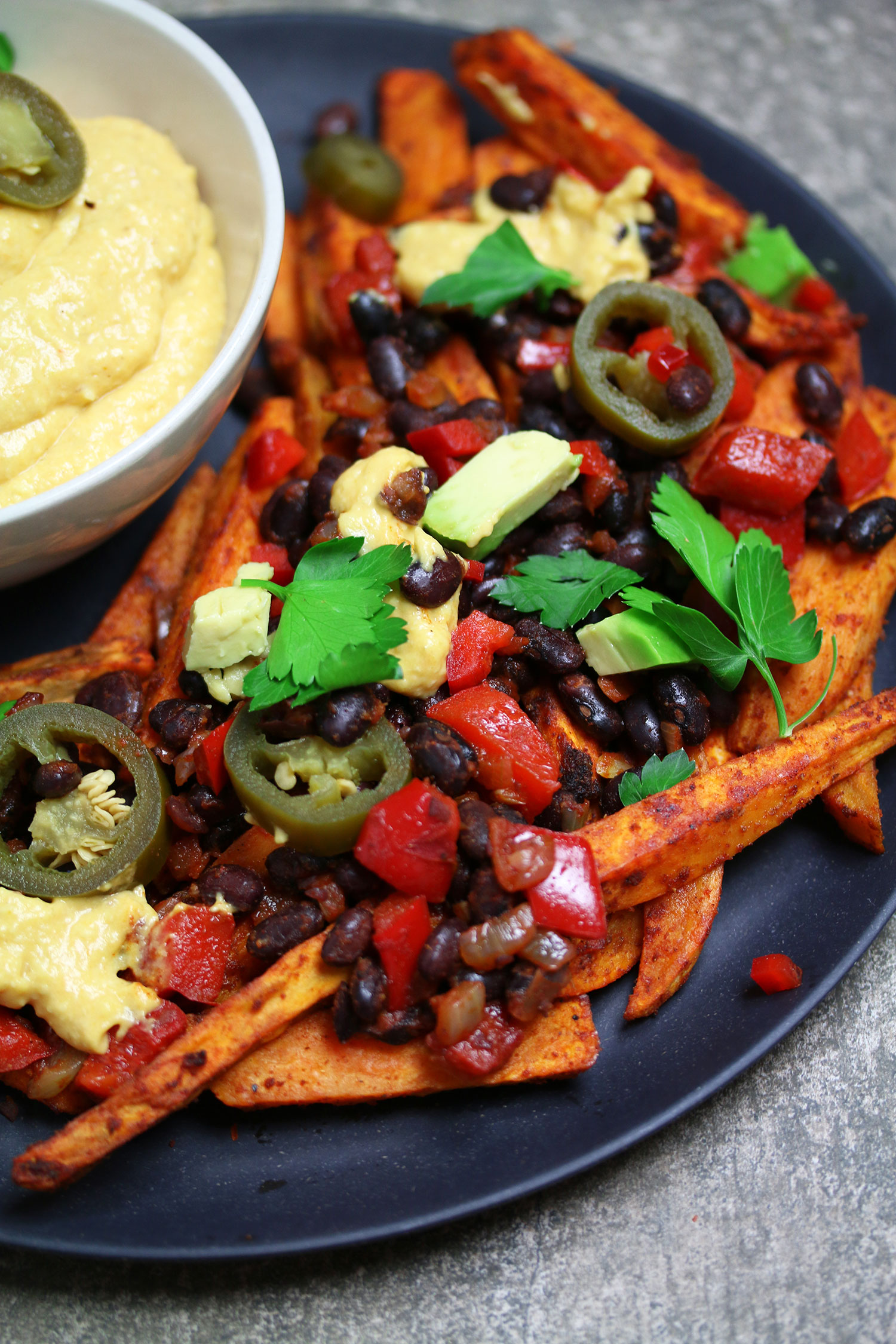 ---
Ingredients:
500g sweet potatoes, peeled and chopped
1 tbsp paprika
Salt & pepper to taste
2 tbsp oil
For the beans
1 400g can black beans, drained and rinsed
1/2 medium onion, chopped
1/2 red pepper, chopped
2 tsp paprika
1 tsp cumin
1/2 tsp garlic powder
1/2 tsp chilli powder
Salt & pepper
2 garlic cloves
Juice of 2 limes
For the vegan cheese sauce:
155g potatoes, peeled and chopped
100g carrots, peeled and chopped
1/2 cup cashews
5 tbsp nutritional yeast
1/4 tsp mustard
1/4 tsp garlic powder
Salt to taste
1/4-1/2 cup water
To serve:
Avocado cubes
Fresh coriander
Jalapeños
Method:
Make the vegan cheese – cook the potatoes and carrots either by steaming or boiling until soft. Drain and leave to cool.
Once cooled, add the cooked potatoes and carrots to a blender along with the rest of the cheese ingredients. Blend until smooth.
Preheat your oven to 200*C (180*C fan assisted)/ 400*F
Arrange the sweet potato fries on a baking sheet and sprinkle on the paprika, salt, pepper & oil. Mix to combine and bake for 20-30 minutes.
Heat 1 tbsp oil in a frying pan and add in the onions. Cook on medium for 5 minutes then add in the spices and garlic. Cook for another 1 minute.
Add the black beans, red peppers, lime juice and season to taste. Cook on low for 5-10 minutes
Serve with avocado cubes, jalapeños and fresh coriander
Enjoy!
---

Share This Post