WATCH THE VIDEO
Homemade Coconut Oil Chocolate
I never thought the day would come when I could say I make my own homemade chocolate, how could that even be possible?
I was so impressed by the idea of making homemade chocolate using only 3 ingredients without the need for any fancy equipments or techniques. The basic recipe calls for:
Coconut oil
Cocoa or cacao powder
Sweetener of choice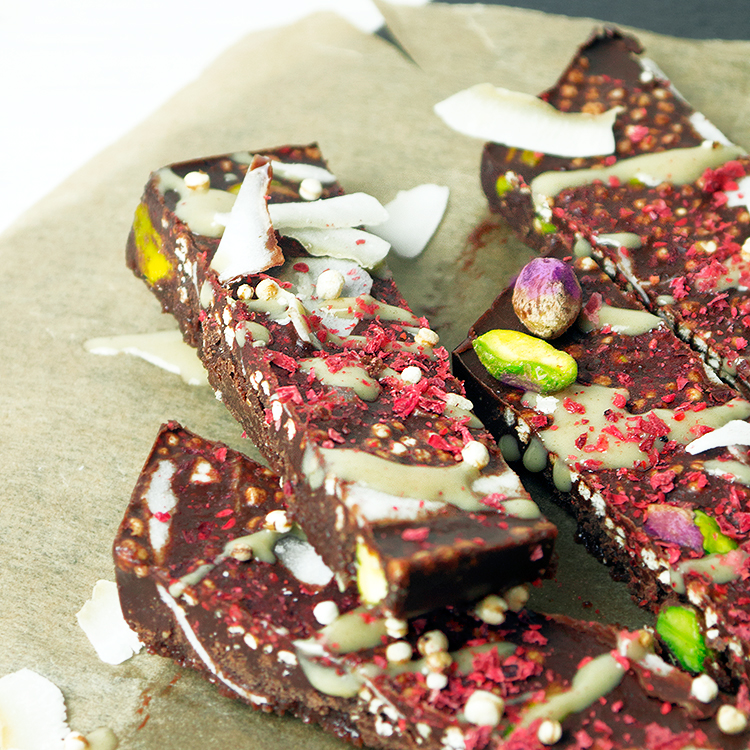 I've made this homemade coconut oil chocolate so many times and have experimented with so many different variations. That's the beauty of making your own chocolate, you can use exactly what YOU like – caramel, peppermint, coffee, vanilla, nuts, raisins… the possibilities are endless!
I'm a self proclaimed chocolate addict, it's one of my weaknesses (admittedly I have many of those!) and I probably have it every single day, especially now that we're told it's actually good for us and our cardiovascular health. Although, when they say 'chocolate', they're actually referring to the properties found in the cocoa bean itself, not a cadbury bar! I know that dark chocolate is not everyone's cup of tea, but I'm lucky in that I love dark chocolate. Give me a 90% bar and I'm a happy girl! However, there is something so comforting about making homemade chocolate, especially when I see the expression of amazement on people's faces when I serve it to them – 'did you really make this?'.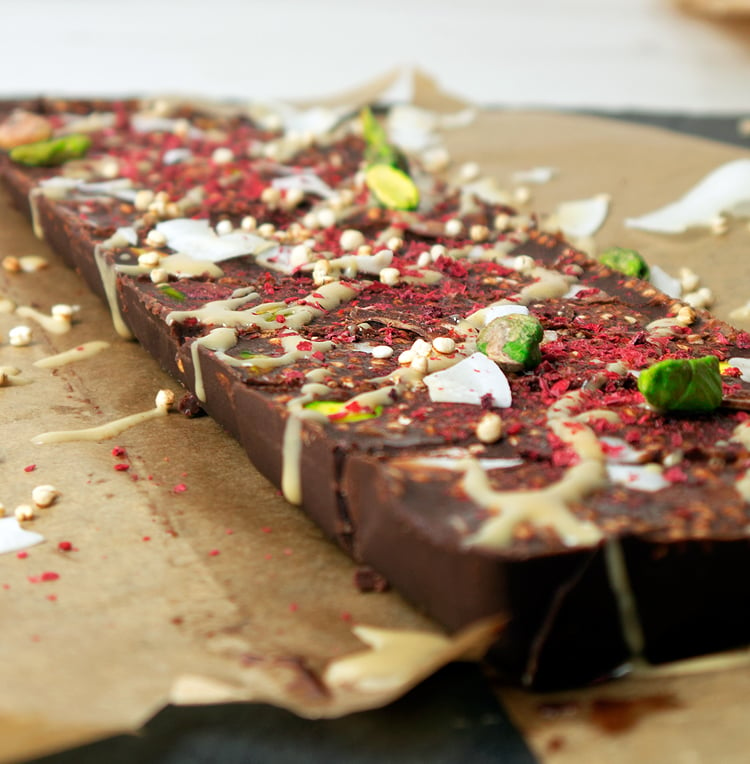 You can make your homemade coconut oil chocolate extra special by adding lots of yummy toppings. What's even better than chocolate is chocolate with lots of crunchy and chewy toppings. Quinoa pops and pistachios are probably two of my favourite things to add to homemade chocolate. I like the crunch that the pops give, and adding pistachios can make any recipe sophisticated and luxurious, and
I'm also adding some dried cranberries for a bit of chewiness, some coconut flakes and some cranberry powder for a lovely vibrant colour.
Even though coconut oil is high in saturated fats, it's not the same as the saturated fats found in animal products and it's actually being hailed as a super food as more and more research is showing the potential health benefits of this humble fruit. From aiding weight loss, to lowering cholesterol and booting brain function. As I always say, if you're going to have a treat, why not have one that's good for you at the same time, right?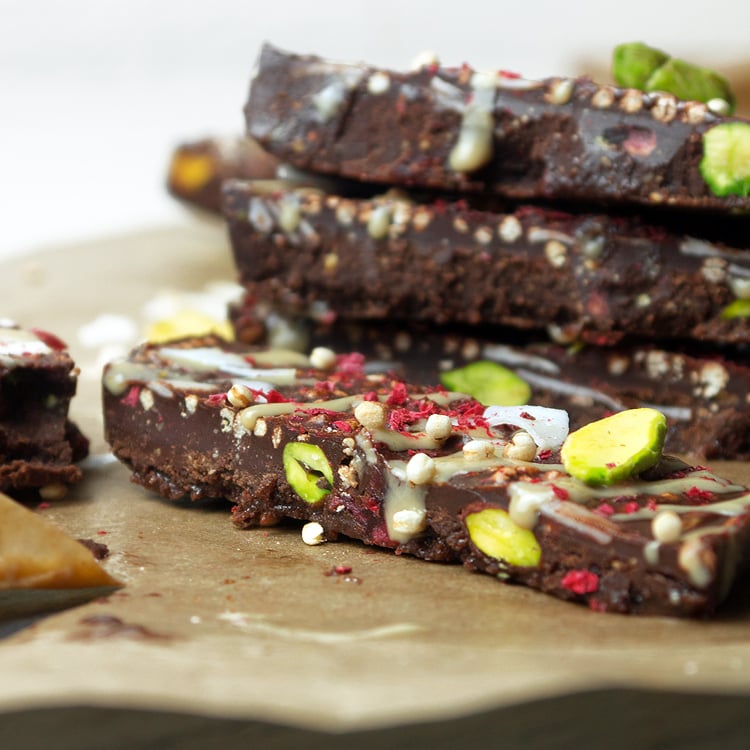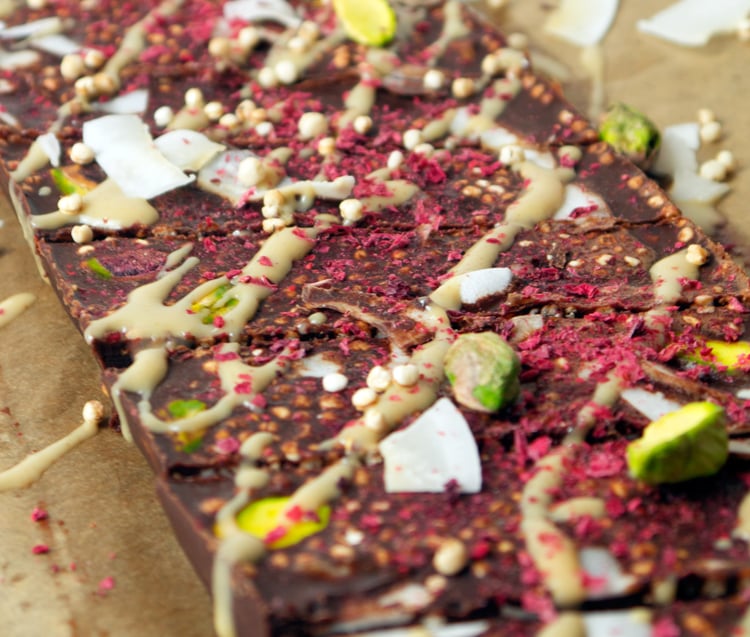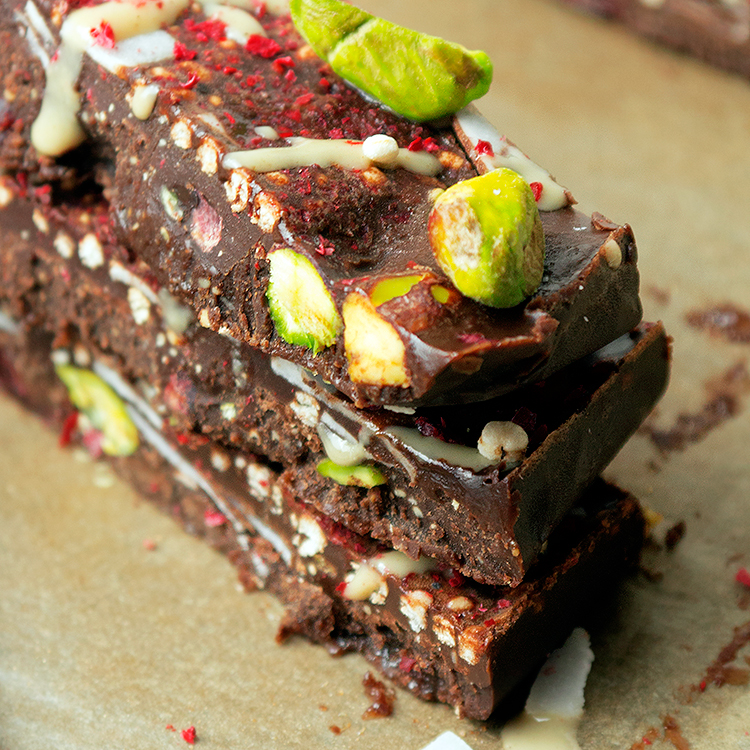 Homemade Coconut Oil Chocolate
2015-07-11 21:45:23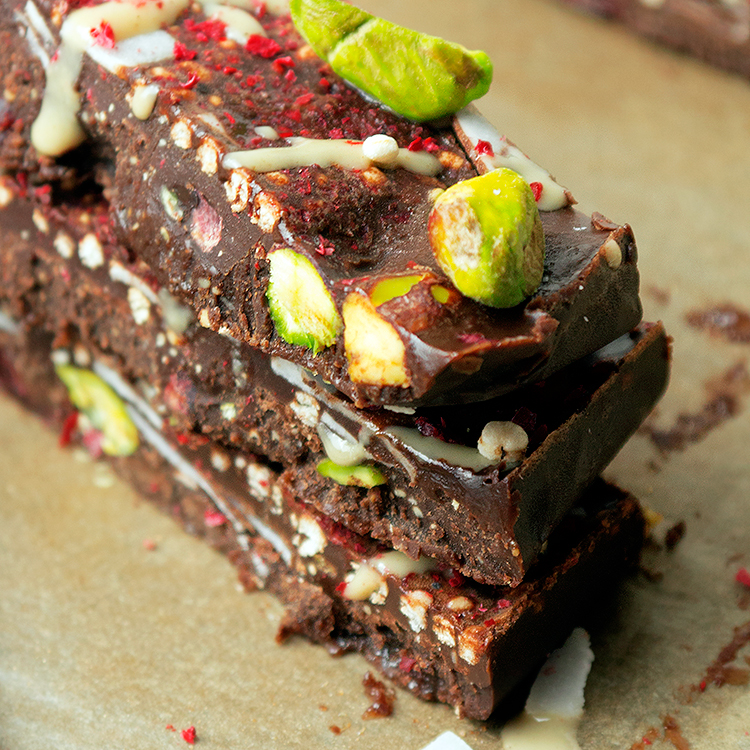 Instructions
In a heat proof bowl, add the coconut oil, almond butter, sweetener, vanilla, cocoa powder and salt. You don't have to melt the coconut oil at this point as we'll be heating and melting all the ingredients together anyway.
Using a double boiler method - place the bowl over a pan of gently simmering water and mix until everything it combined and you're left with a smooth chocolate.
To set the chocolate, you can use a loaf tin, cake tin, chocolate moulds or even a plastic container - just make sure you cover with parchment paper so you can easily take the chocolate out once set.
Place in the freezer for a couple of hours or until it's hardened.
When you're ready to serve, take your chocolate out and slice into what ever shape and as many pieces as you like.
Notes
Because coconut oil starts to melt in warm temperature, I would store the chocolate in the freezer until you're ready to serve/eat. It will start to melt if it's left out for too long, especially if your house is warm!
Nadia's Healthy Kitchen https://nadiashealthykitchen.com/

And some more healthy chocolate recipes…