Cacao Coconut Blueberry Chocolates
Love chocolate but feel guilty every time you have a piece or two? Then make your own homemade healthy version. Too difficult? It's actually super duper easy! You can make these beautiful 3 layered cacao coconut blueberry chocolates using only 5 main ingredients!! You don't need any fancy equipment, just your ingredients and a pan. I'm using heart and flower shaped chocolate moulds to make these chocolates but you don't need moulds if you don't have any. Simply use a cake tin or a plastic container covered with parchment paper.
We'll be using the same coconut base for each layer, the only difference is we'll add some cacao powder to make the chocolate layer (you can of course use cocoa powder instead) and blueberry powder for the blueberry layer (I'm using Arctic Power Berries blueberry powder)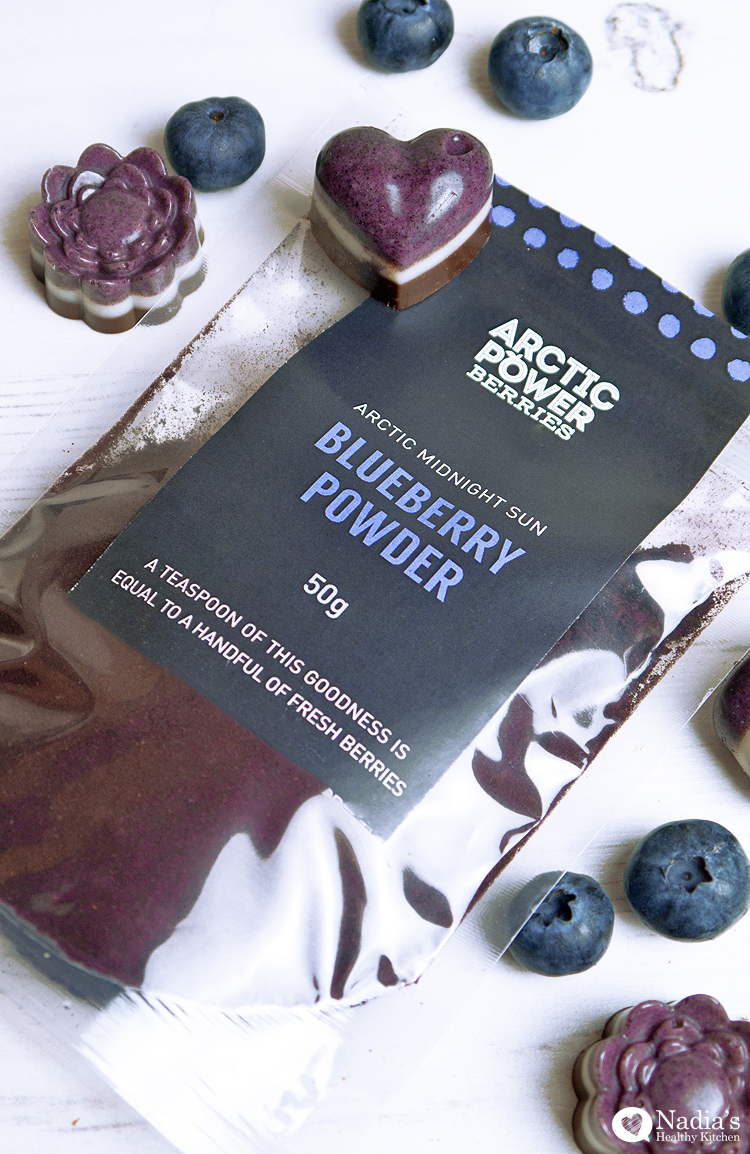 These cacao coconut blueberry chocolates would make the perfect edible gift. I can guarantee your friends and family will be impressed with these little gems…they'll think you spent ages making them but in reality it will take you no time at all!
They're vegan, dairy-free, gluten-free and refined sugar-free. To sweeten I'm using a little bit of maple syrup. You can use as much or as little sweetener as you like – 3 tbsp was just right for my taste.
Not only do these cacao coconut blueberry chocolates taste amazing, they're also full of nutrients and healthy fats! The cacao and blueberry powder are full of disease fighting antioxidants. A delicious treat and a natural healer…now that's a dessert no one can say no to!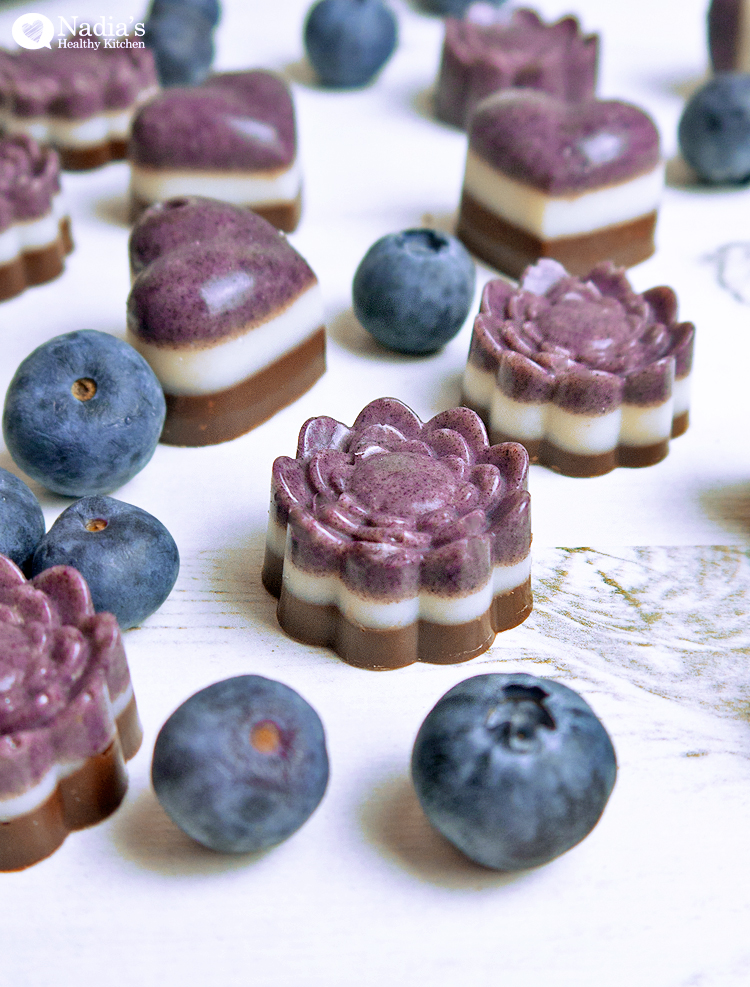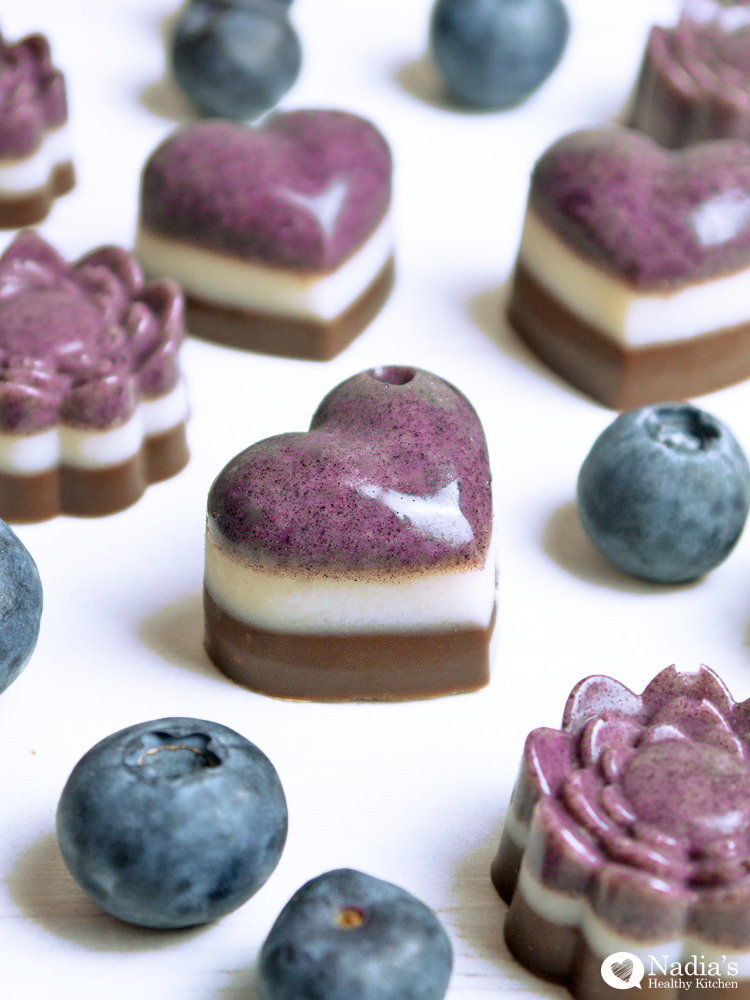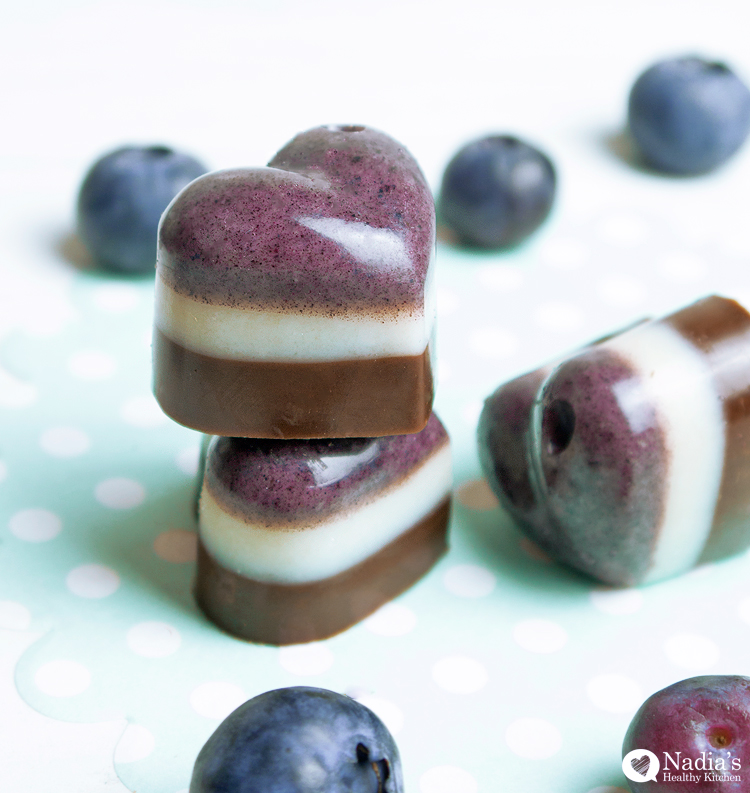 cacao coconut blueberry chocolates
2015-04-03 07:50:31
Instructions
Creamed coconut is solid at room temperature so to get it out of it's plastic packaging you need to place in a bowl of warm water to melt it a little so you can easily empty it into a pan.
Once the creamed coconut has softened, cut off one side of the plastic wrapping and empty the content into a small pan.
Start heating your creamed coconut over a low heat.
Add the coconut oil and mix continuously while it cooks.
Once melted, mix in the maple syrup. Continue mixing until well distributed.
Divide the coconut mixture into 3 small bowl. Add the cacao powder to one and blueberry powder to another and leave the third bowl plain.
Now start creating your chocolate layers. I started off with the blueberry layer. Fill the moulds a third of the way up with the blueberry mixture. Place in the freezer for 10 minutes to set slighlty.
Take out of the freezer and top with the coconut mixture, top it up another third
UK Health Blog - Nadia's Healthy Kitchen https://nadiashealthykitchen.com/
Share This Post