Rich and decadent gingerbread chocolate mousse pots that only call for 7 ingredients and they also happen to be vegan!
These gingerbread chocolate mousse pots are as simple as a dessert can get. There is no baking required and all you have to do is blend biscuits with coconut oil or vegan butter to make the base, and pour a simple melted chocolate and coconut milk mixture on top and leave in the fridge to set! I added some ginger, cinnamon and nutmeg to make them more festive and Christmassy 🙂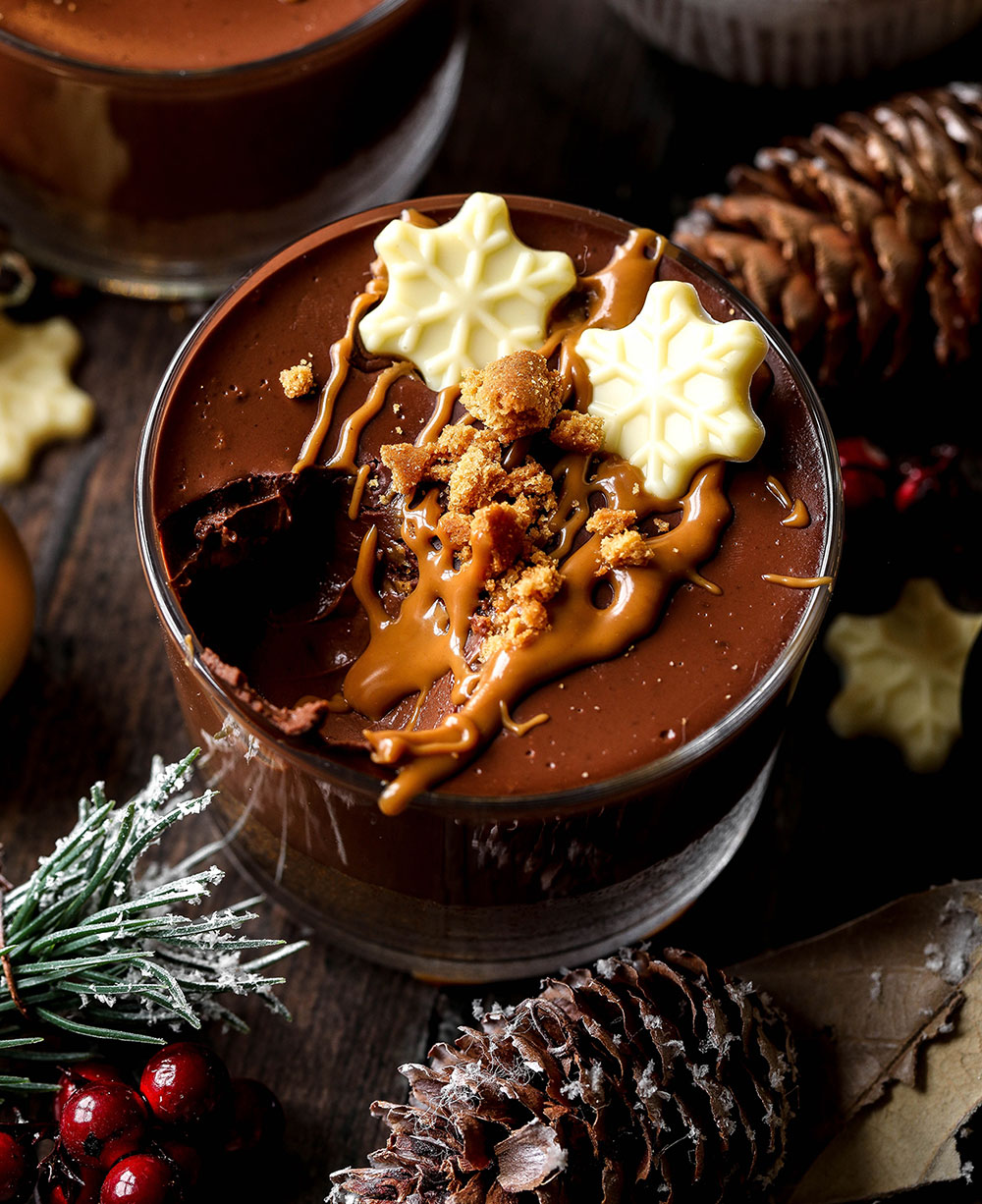 I think for many, Christmas is a time to put your feet up, relax and enjoy some free time with friends and family. Of course it's also about enjoying delicious food! Not everyone wants to spend hours in the kitchen preparing festive treats, especially if they've already spent hours in the kitchen cooking a Christmas dinner. For me, treats like these gingerbread chocolate mousse pots are perfect. They're REALLY easy to make, require only a handful of ingredients, and you can still say that you made them. They're also decadent and indulgent without being too sickly sweet.
A couple of my taste testers came back saying these pots weren't sweet enough and could do with more sugar. Keeping in mind they love their traditional, super sweet treats, so I expected them to find my treats less sweet. I prefer my treats not too sweet, so they were perfect for my liking. The great thing about this recipe is that it's so easy to adapt to your taste. If you don't like gingerbread, add something orange extract or mint extract – whatever you fancy really! If you like your desserts really sweet, please feel free to add some sugar (white, brown, coconut, xylitol, etc.) or even some maple syrup or agave nectar.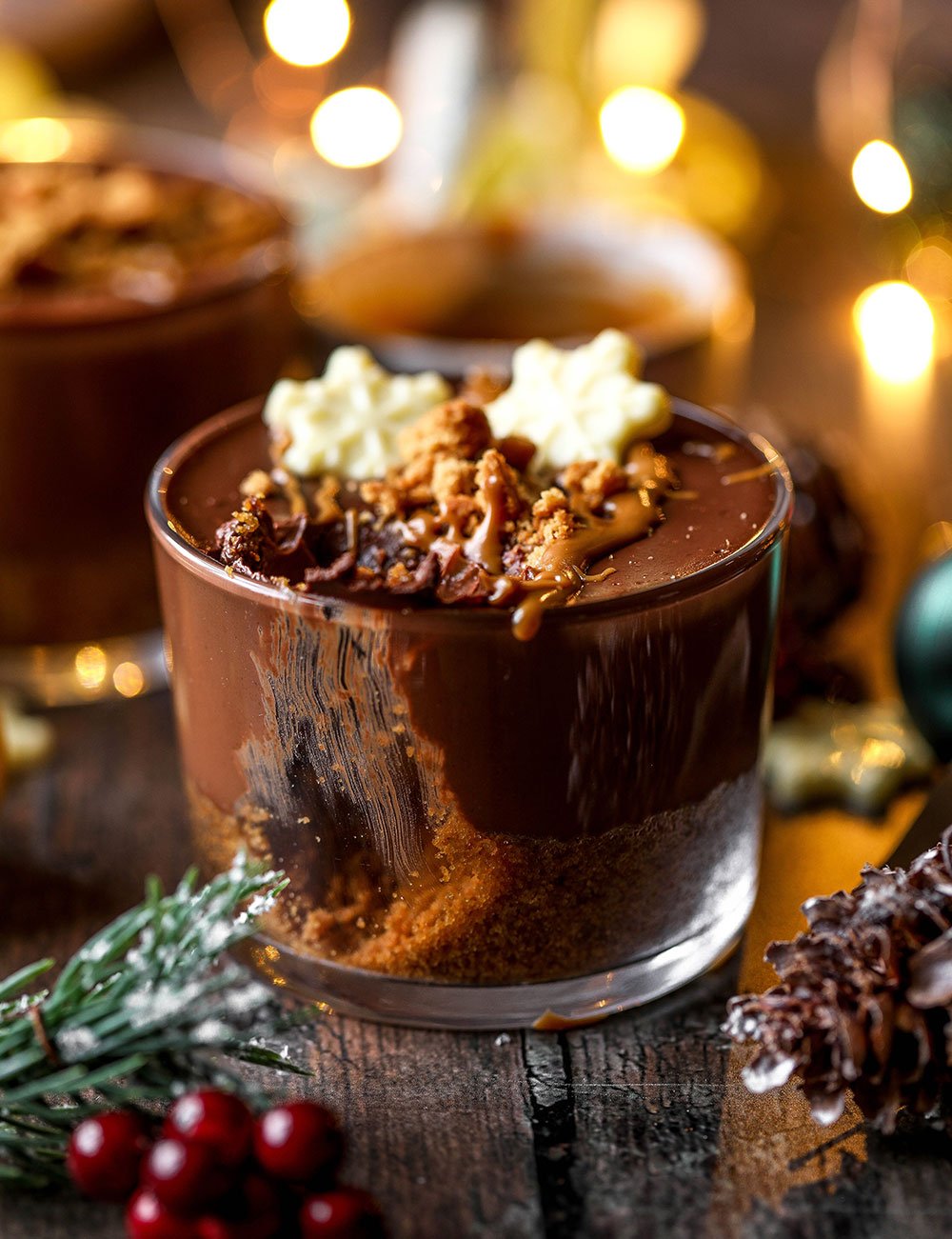 Gingerbread Chocolate Mousse Pots
Serves – 4
Ingredients
For the biscuit base
120g ginger nut biscuits
30g coconut oil, melted
For the chocolate layer
200g 70% dark chocolate
300g full fat coconut milk
2 tsp cinnamon
2 tsp ginger
1/2 tsp nutmeg
Method
Add the biscuits to a food processor and pulse until you have a fine crumb mixture. Add the melted coconut oil and pulse again until combined.
Divide the base mixture between 4 dessert glasses/pots and refrigerate while you make the mousse layer.
Pour the coconut milk into a saucepan and heat over a medium heat until it starts to bubble, then take off the heat.
Break the chocolate into a heat-proof dish and pour in the hot coconut milk. Leave to sit for a minute, then whisk until you have a smooth velvety mixture. Add the spices and mix again to combine.
Pour into the glasses/pots, and leave to cool slightly before transferring to the fridge to set.
Allow to chill in the fridge for 2-3 hours, or until set.
Enjoy!