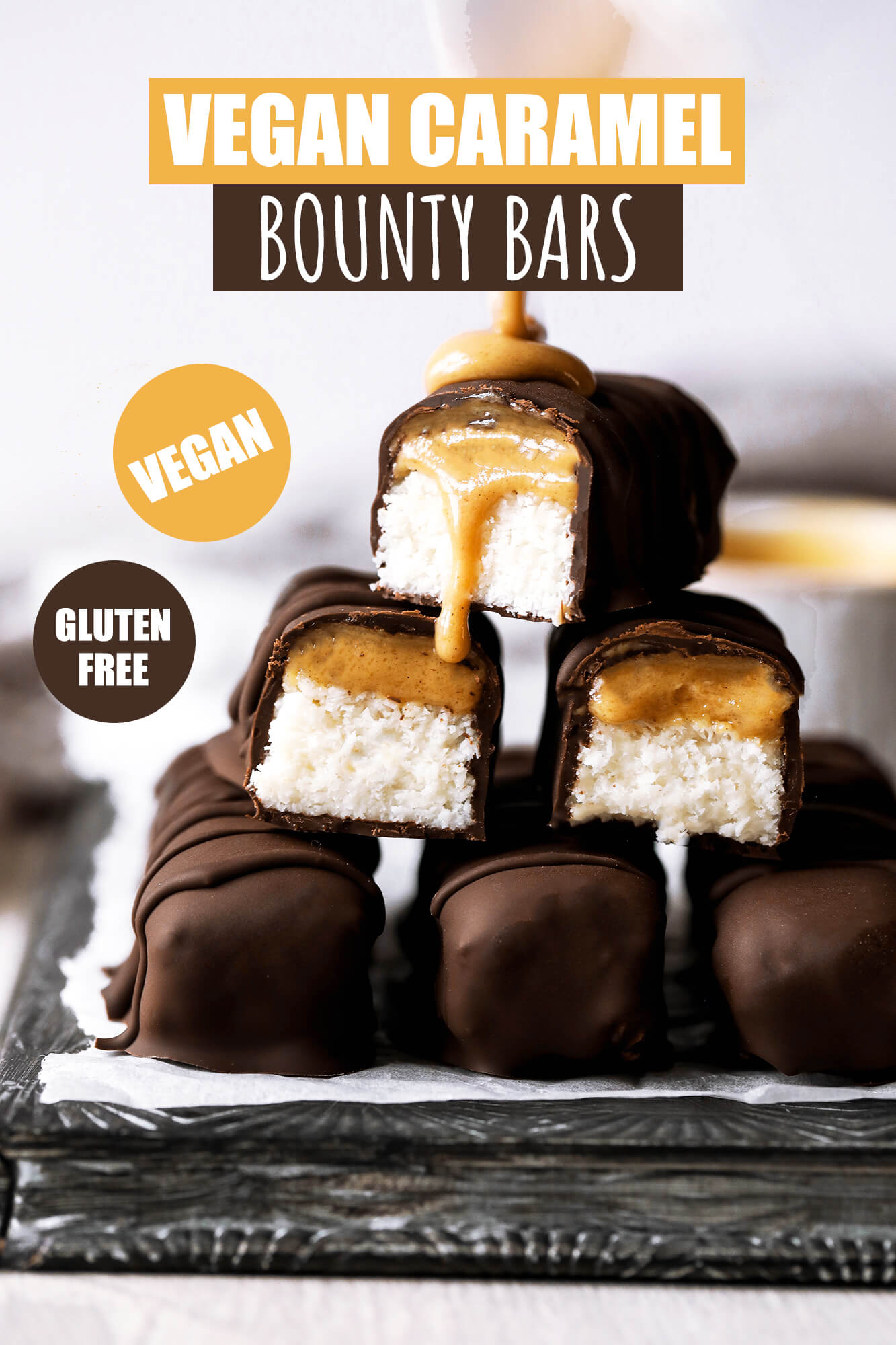 A delicious sweet treat that's super easy to make, these coconut caramel bars are the perfect post meal treat!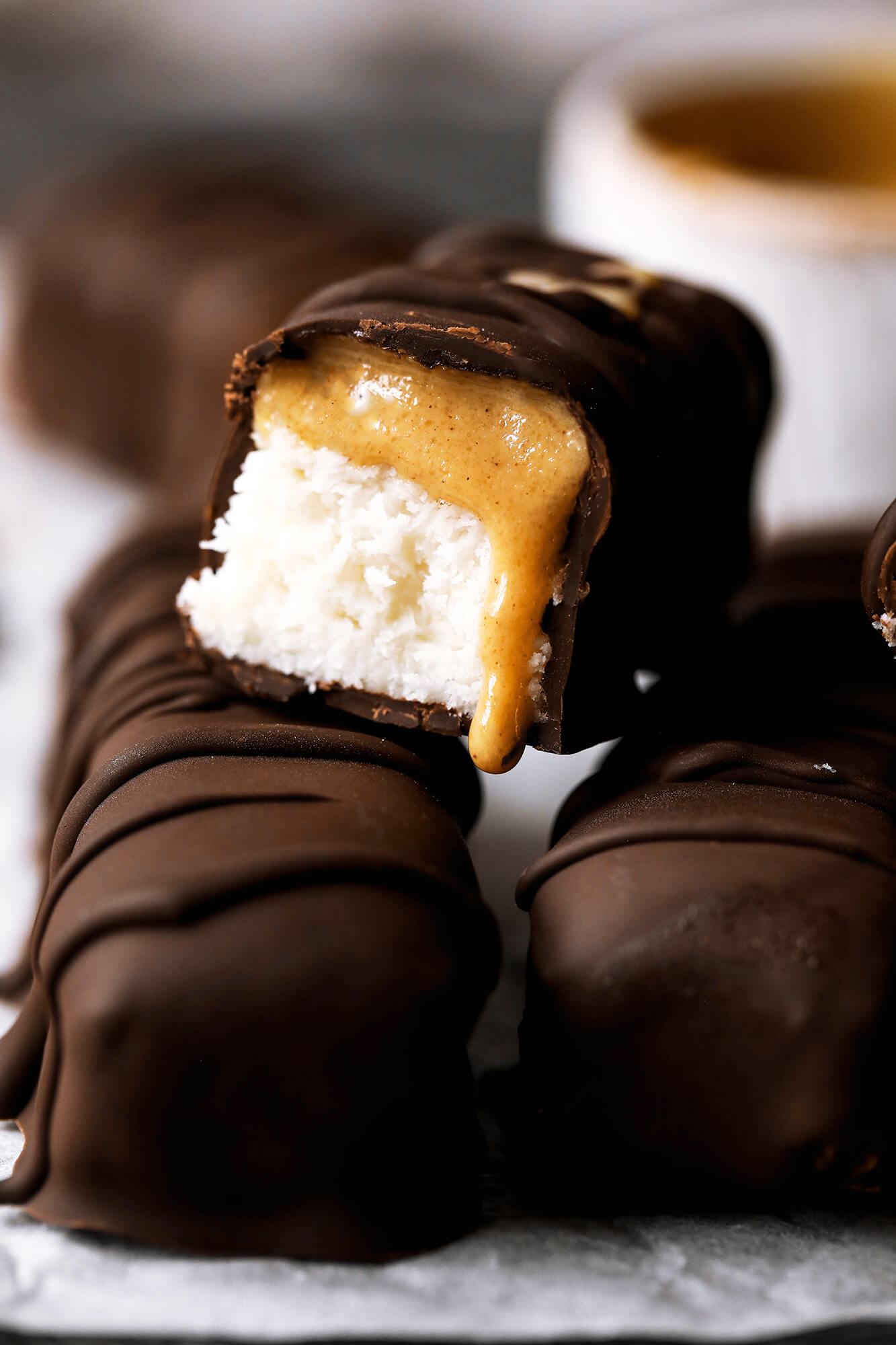 Have you seen the new Celebrations Christmas advert? You know, the one where the bounty bar is lonely and no one loves him. It's become a running joke that the humble Bounty bar is the one chocolate left untouched every Christmas when the Celebration box comes out. What?? Is it just me that ALWAYS picks a bounty before any of the other Celebrations chocs? I'd be happy with a box full of bounty bars and nothing else. Actually, my partner is the same as me. Bounty is his favourite, so neither of us can understand why they're so unloved!
I love desiccated coconut treats in general, so I decided to honour the coconut chocolate bar by making another version of my caramel bounty bars. This time instead of using condensed coconut milk for the caramel, I'm using tahini and maple syrup as I realise not everyone has easy access to dairy-free/vegan condensed milk.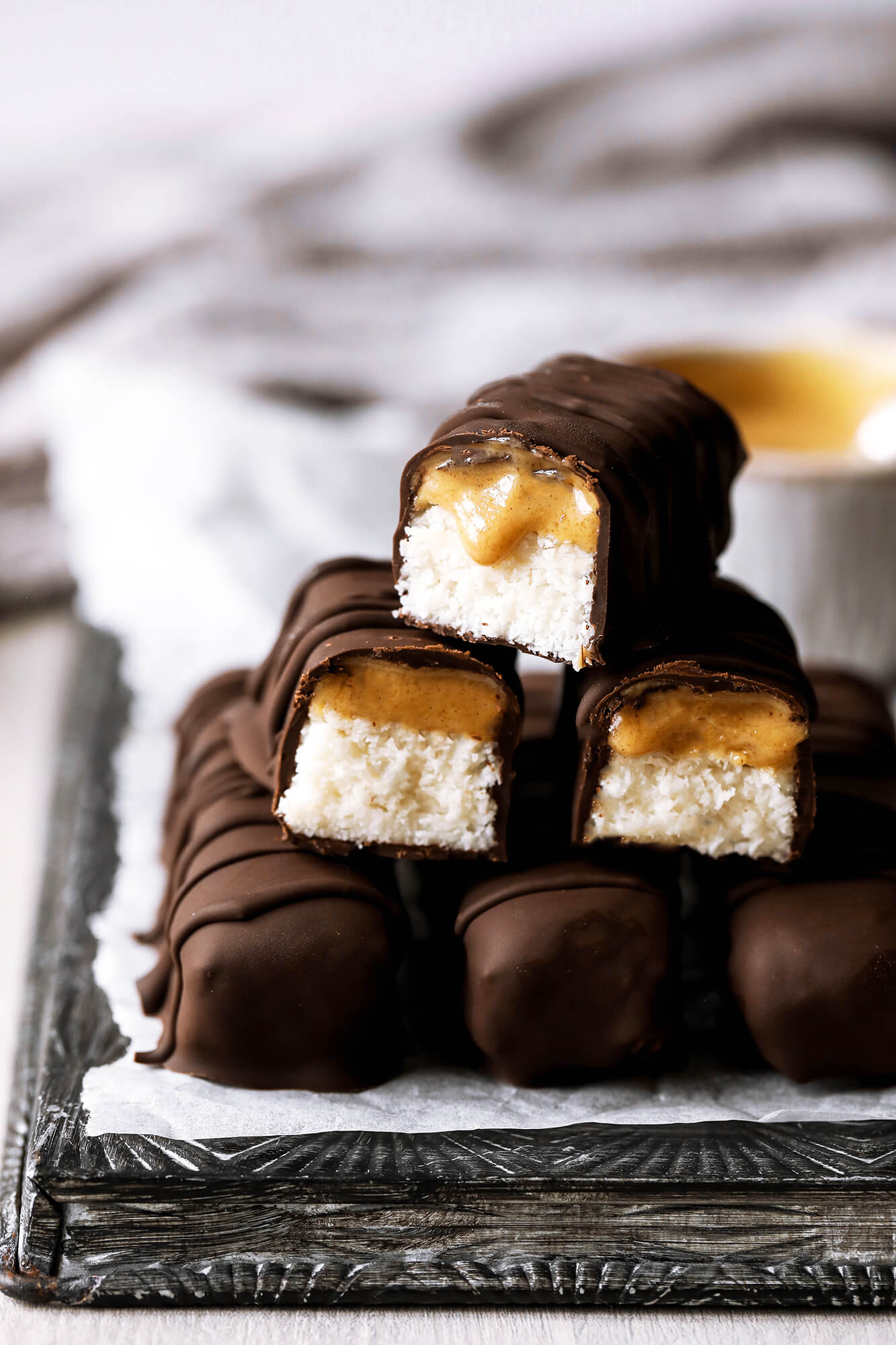 I use ground almonds and nut butters a lot in my recipes and I'm constantly asked to make recipes without nuts for those with allergies. The reason I used nuts and nut butters is that they're a healthier form of fat that I like to use instead of things like butter and oil, but I also understand that many people can't enjoy them. Recipes like this are perfect for those with allergies to nuts, gluten and dairy as they tick all three boxes!
These coconut caramel bars are really easy to make, no bake and made with easy to find ingredients. Store them in the fridge for when you need a sweet treat or when you're craving chocolate.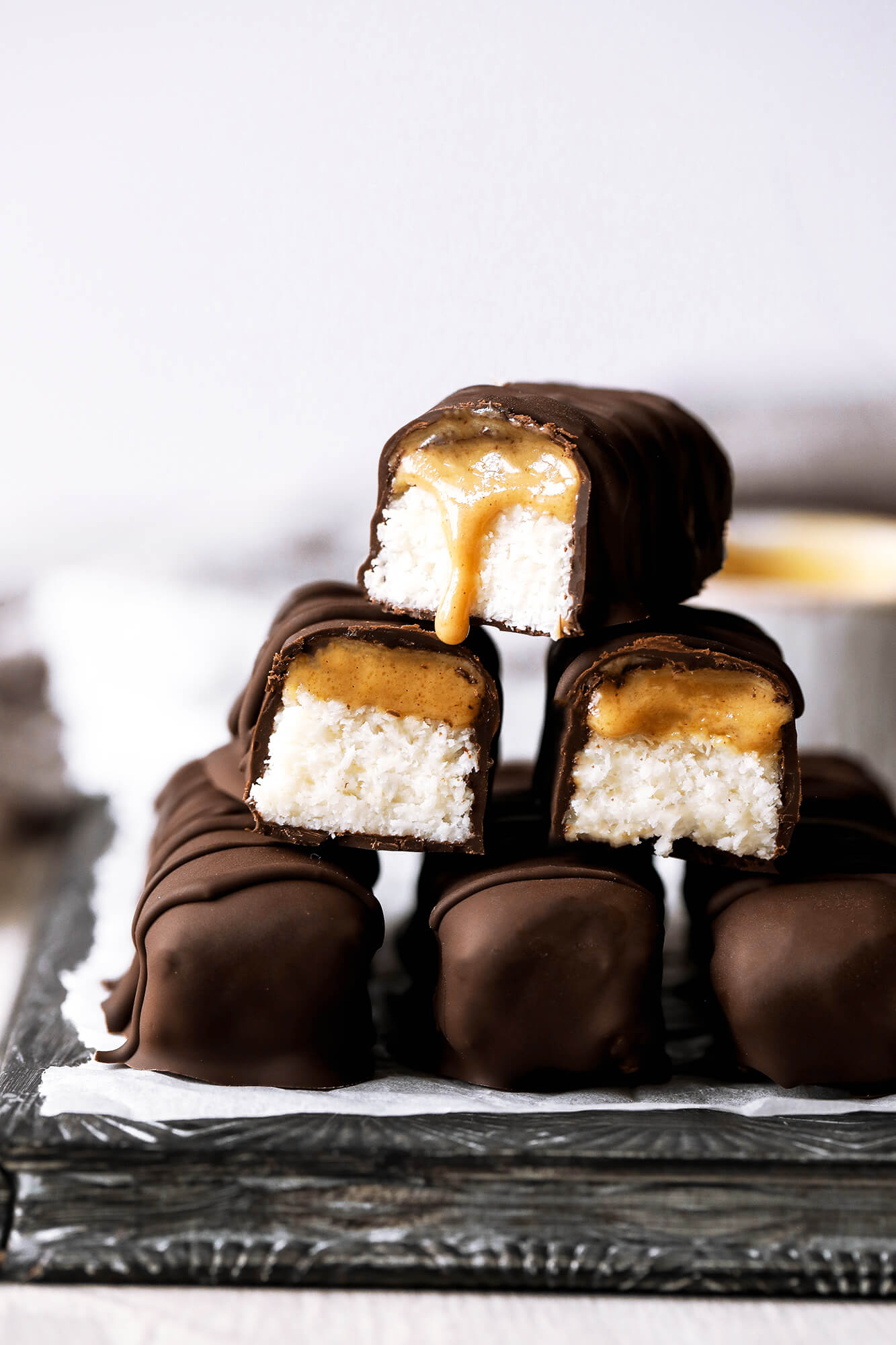 Coconut Caramel Bars
Makes – 8-10 bars
Ingredients
80g (1 cups) desiccated coconut
60ml (1/4 cup) coconut milk
2 tbsp coconut oil, melted
2 tbsp rice syrup or maple syrup
Pinch of salt
For the caramel layer
130g (1/2 cup) tahini
1 1/2 tbsp rice syrup or maple syrup
1 tbsp coconut oil, melted
Pinch of salt
For the chocolate coating
200g chocolate
Method
Add the base ingredients to a food processor and blend for a few seconds until everything is mixed together well.
Transfer into a loaf tin lined with baking paper. Press down into an even layer. Freeze for 15 minutes.
In a bowl, mix the tahini, rice syrup, coconut oil and salt. Pour over the coconut layer. Return to the freezer for around 2 hours.
Slice into bars, then dip in melted dark chocolate to coat.
Allow to set in the fridge for a few minutes, then enjoy!
Store in an air-tight container in the fridge for up to 4 days.