Chocolate Thumbprint Cookies (No-Bake, Vegan & Gluten-free)
I find thumbprint cookies so cute and fun to make. I recently made a blueberry pistachio & cardamom thumbprint cookie recipe, which received a lot of love on my Instagram feed. So, I thought why not create another one, but this time a no-bake version with a chocolate hazelnut centre.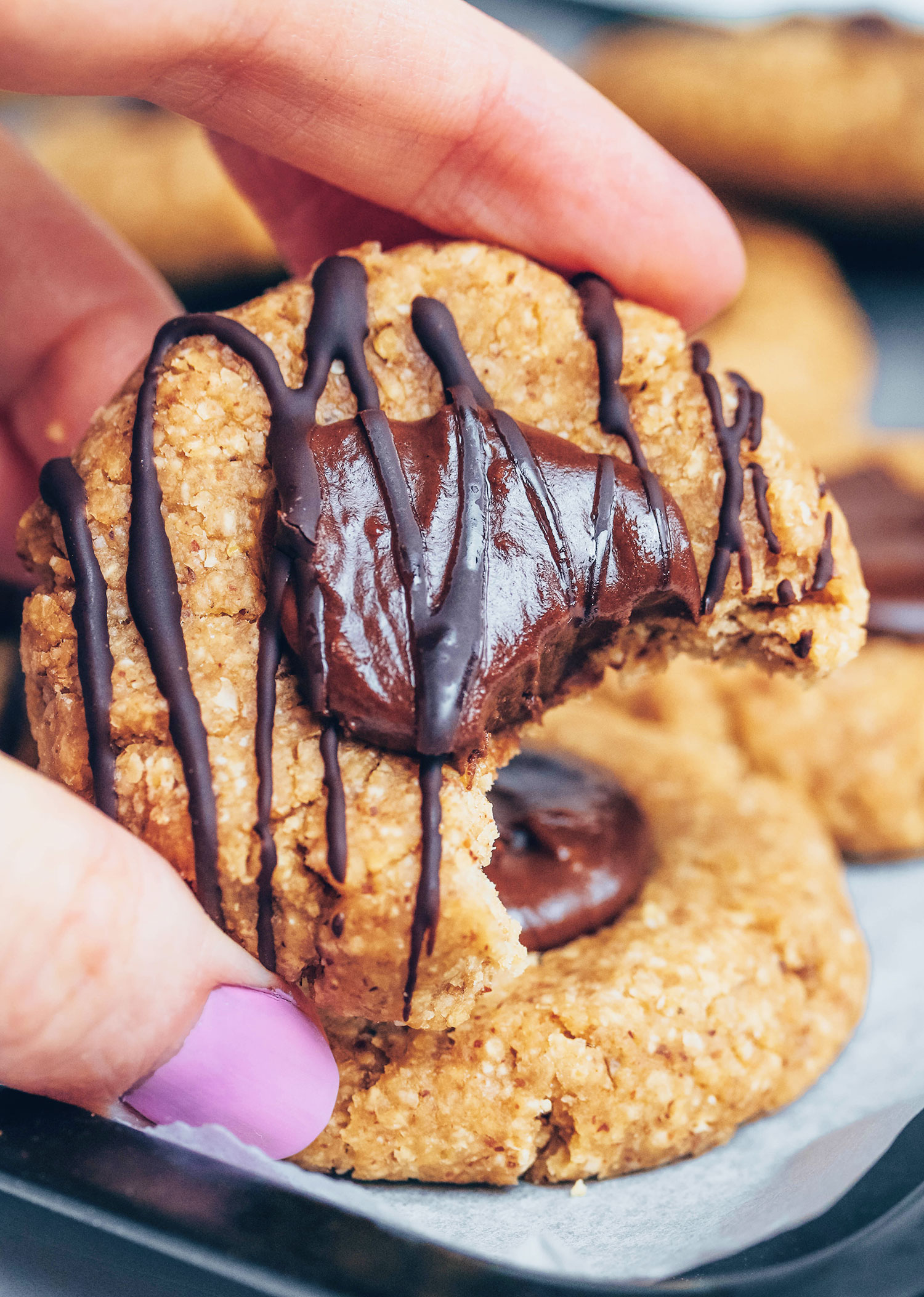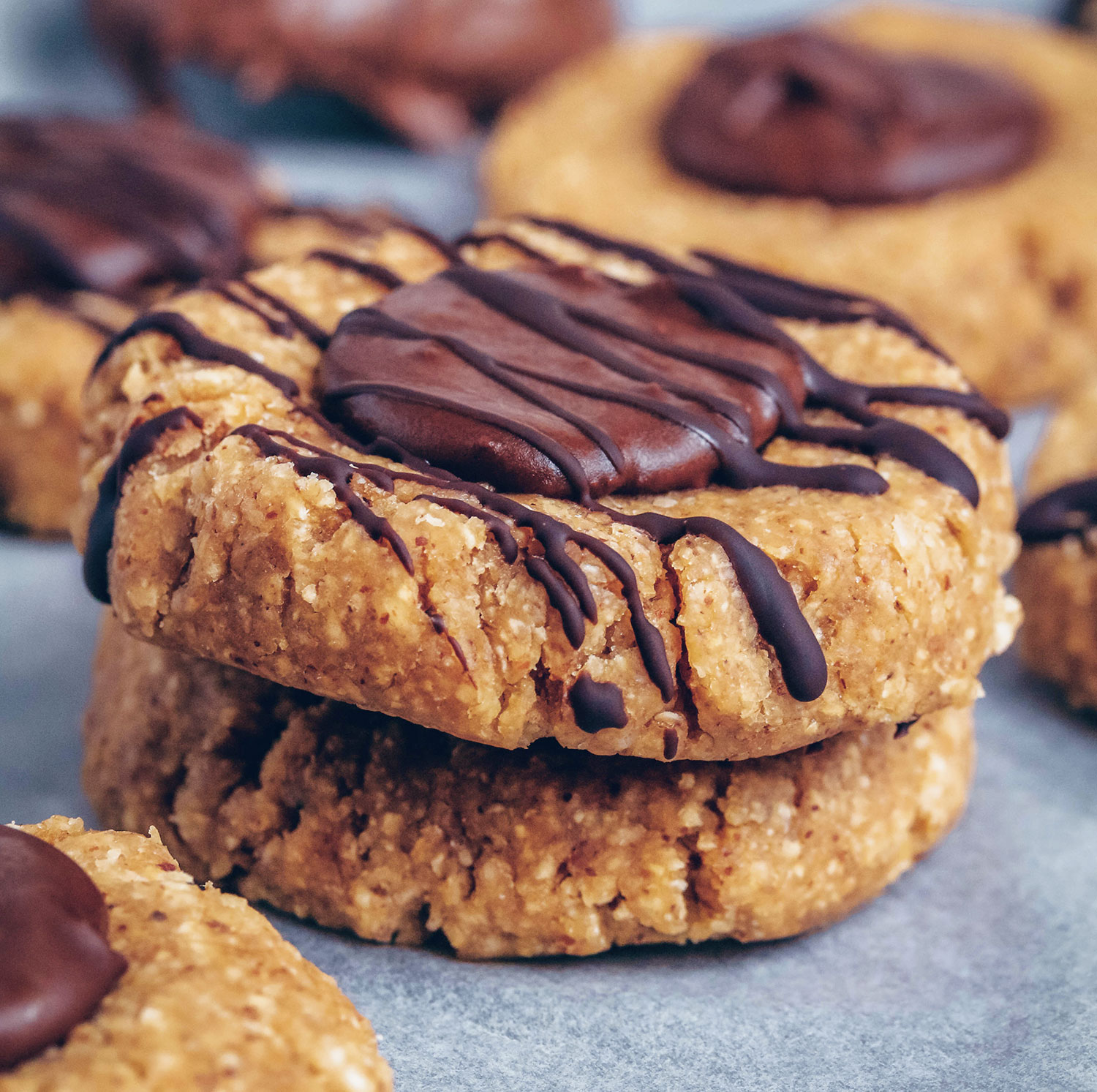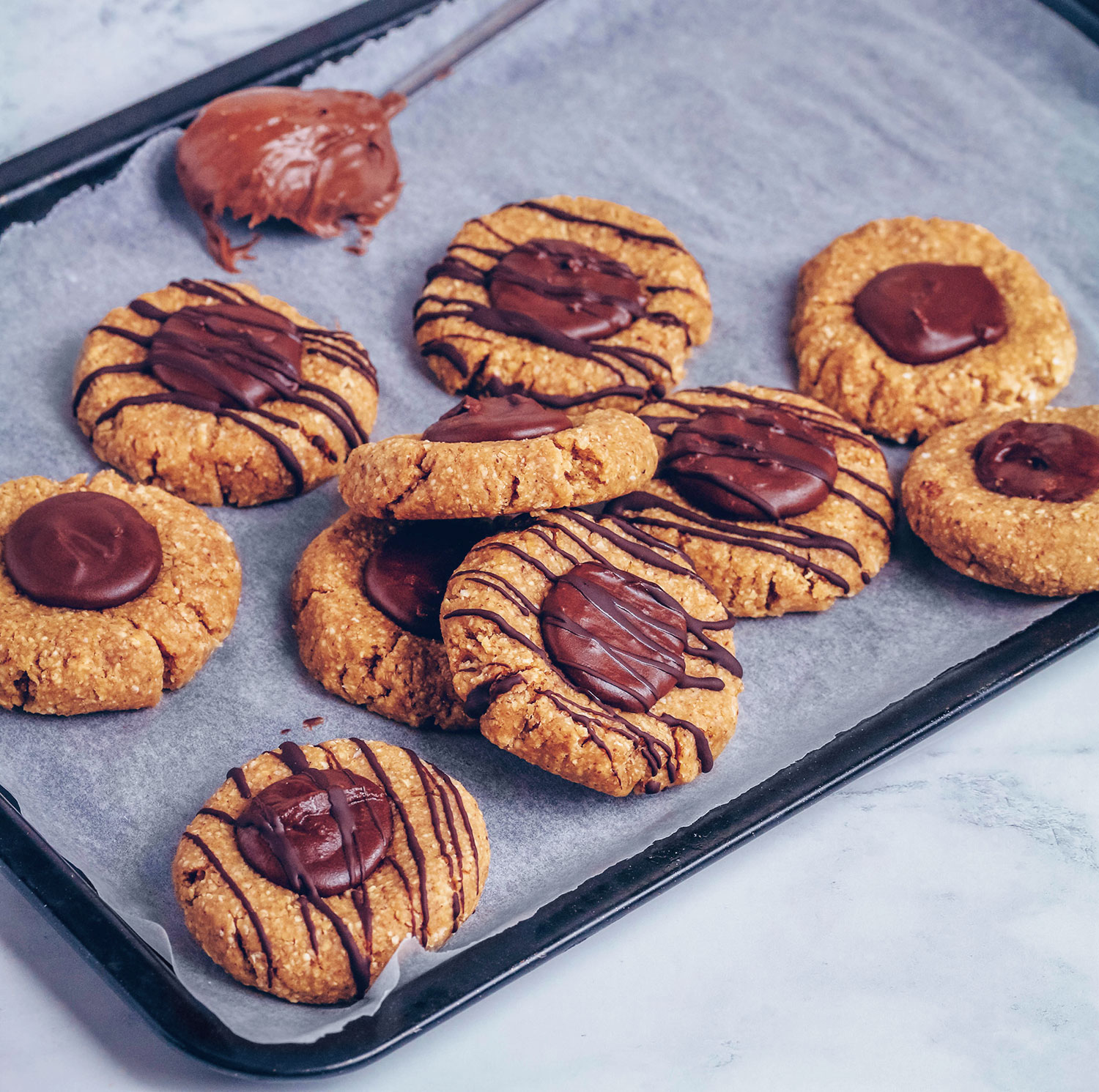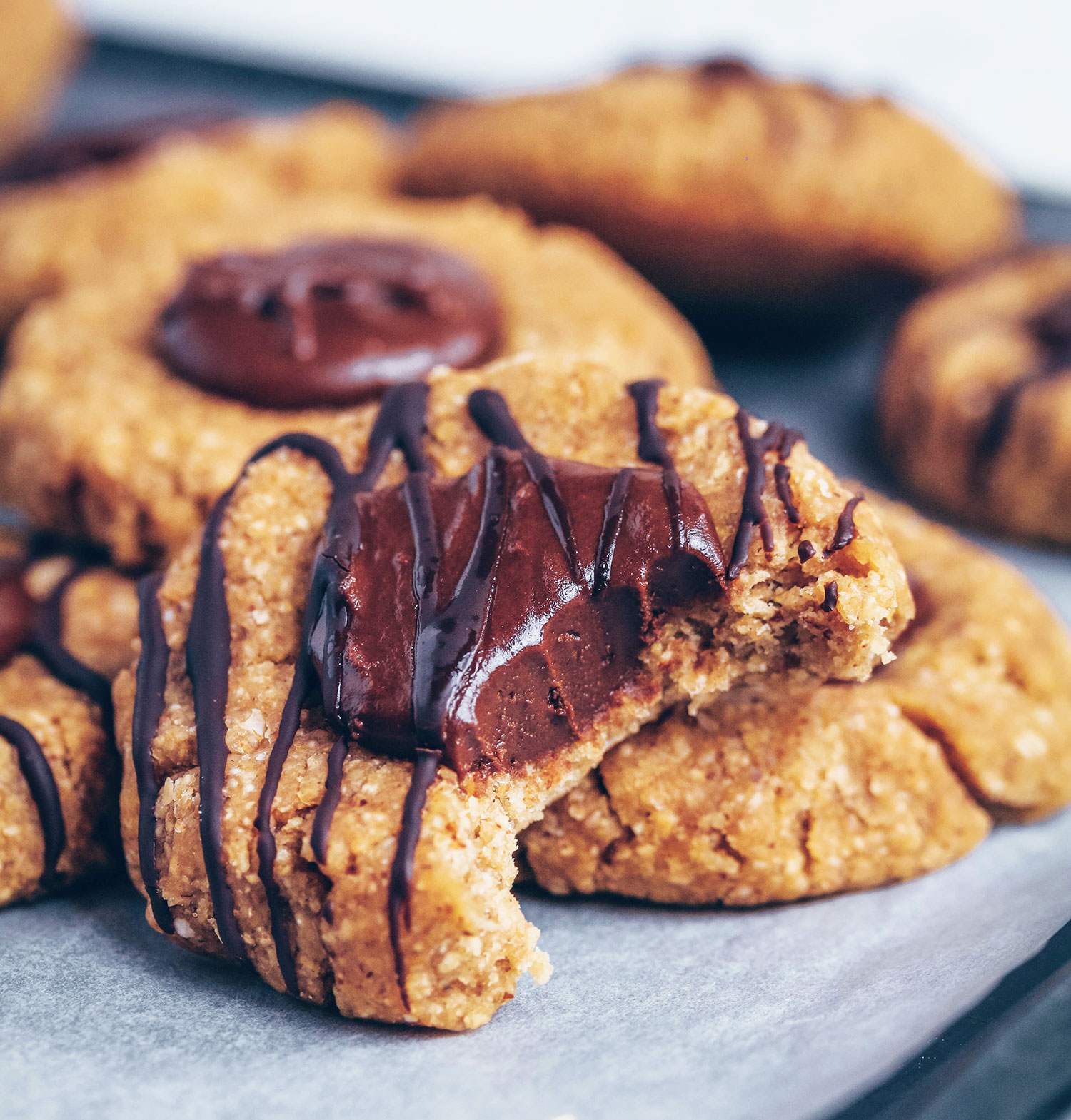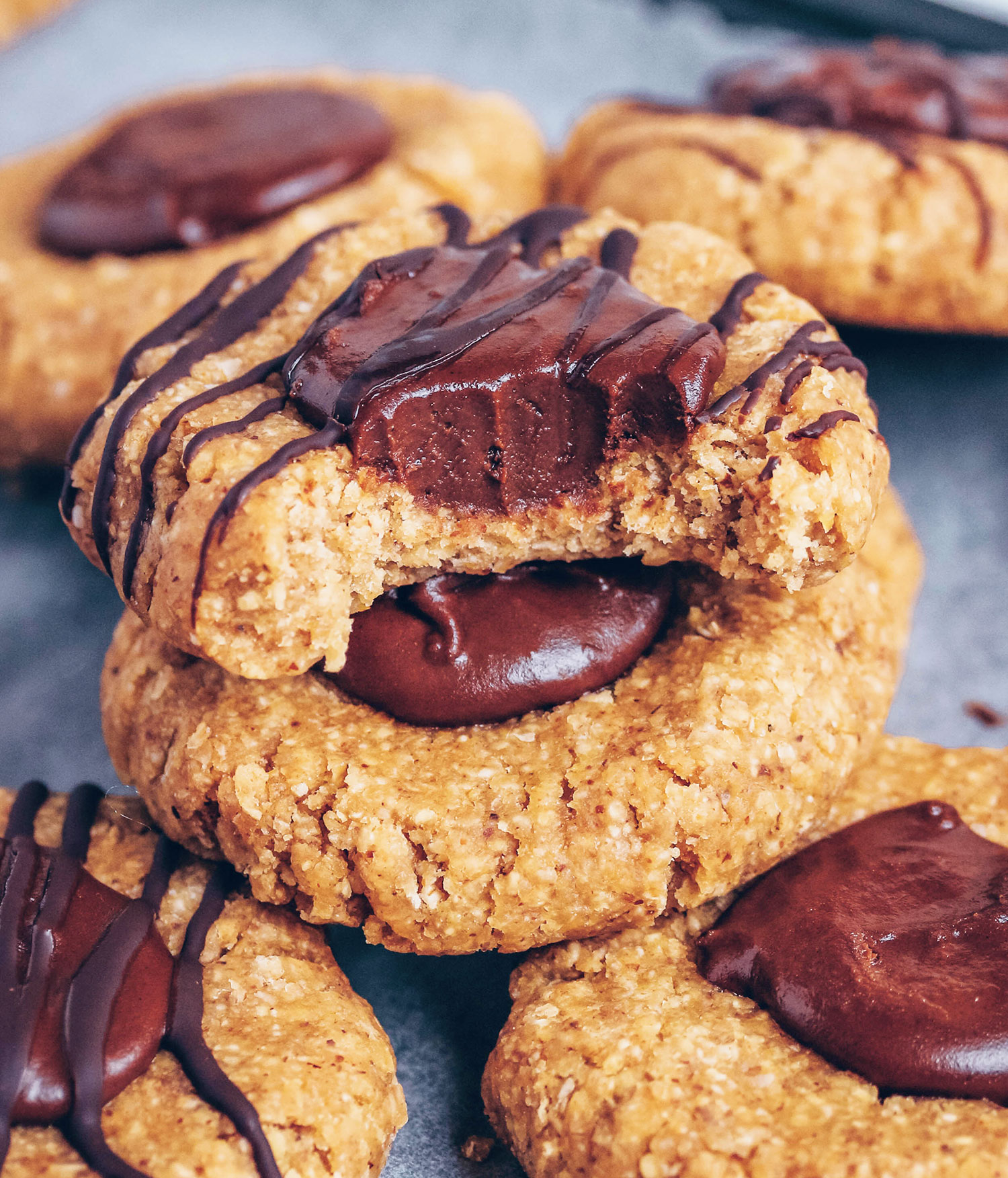 These no-bake chocolate thumbprint cookies are super easy to make and only call for five ingredients, well technically six, but who counts salt as an ingredient anyway?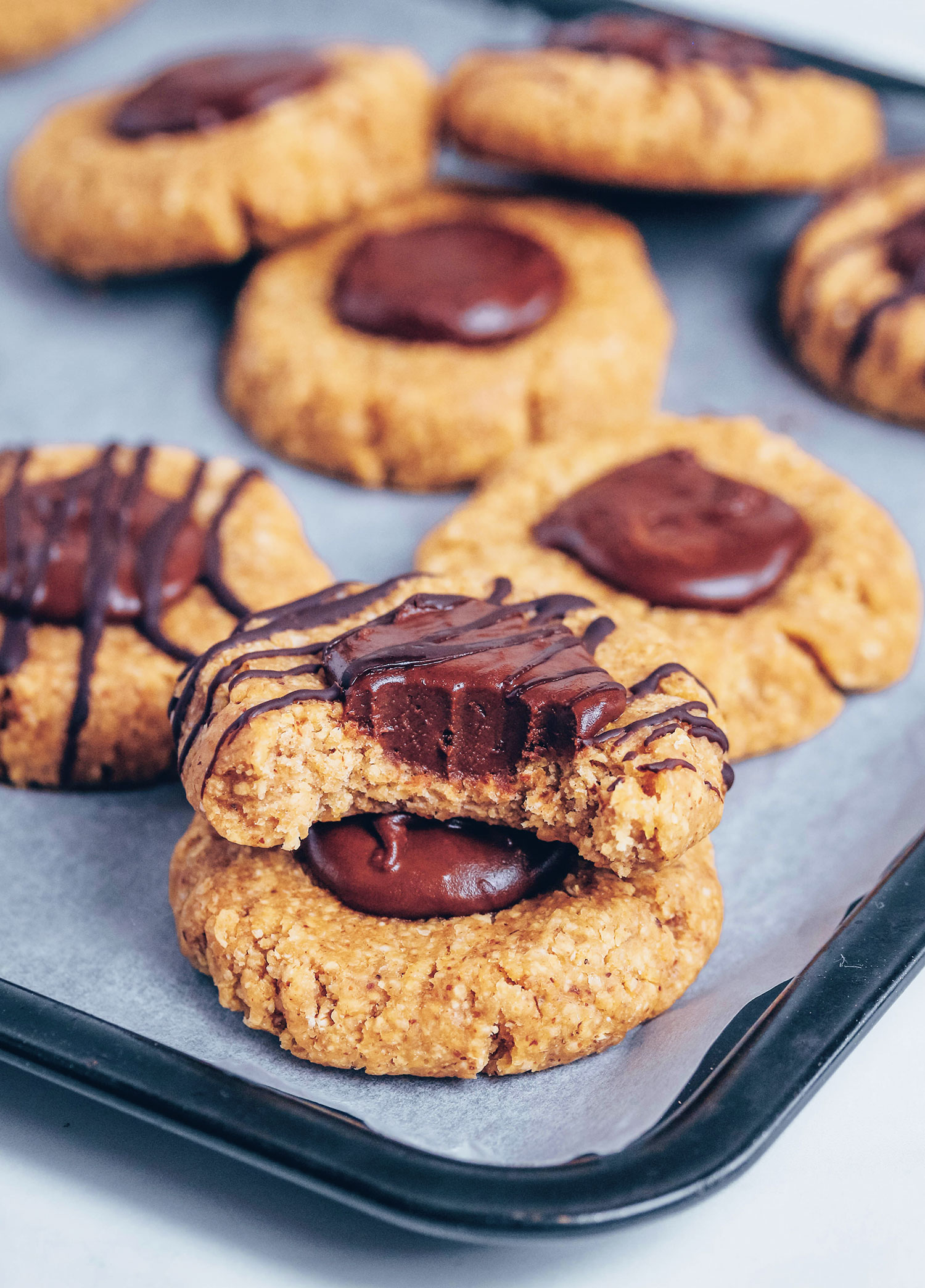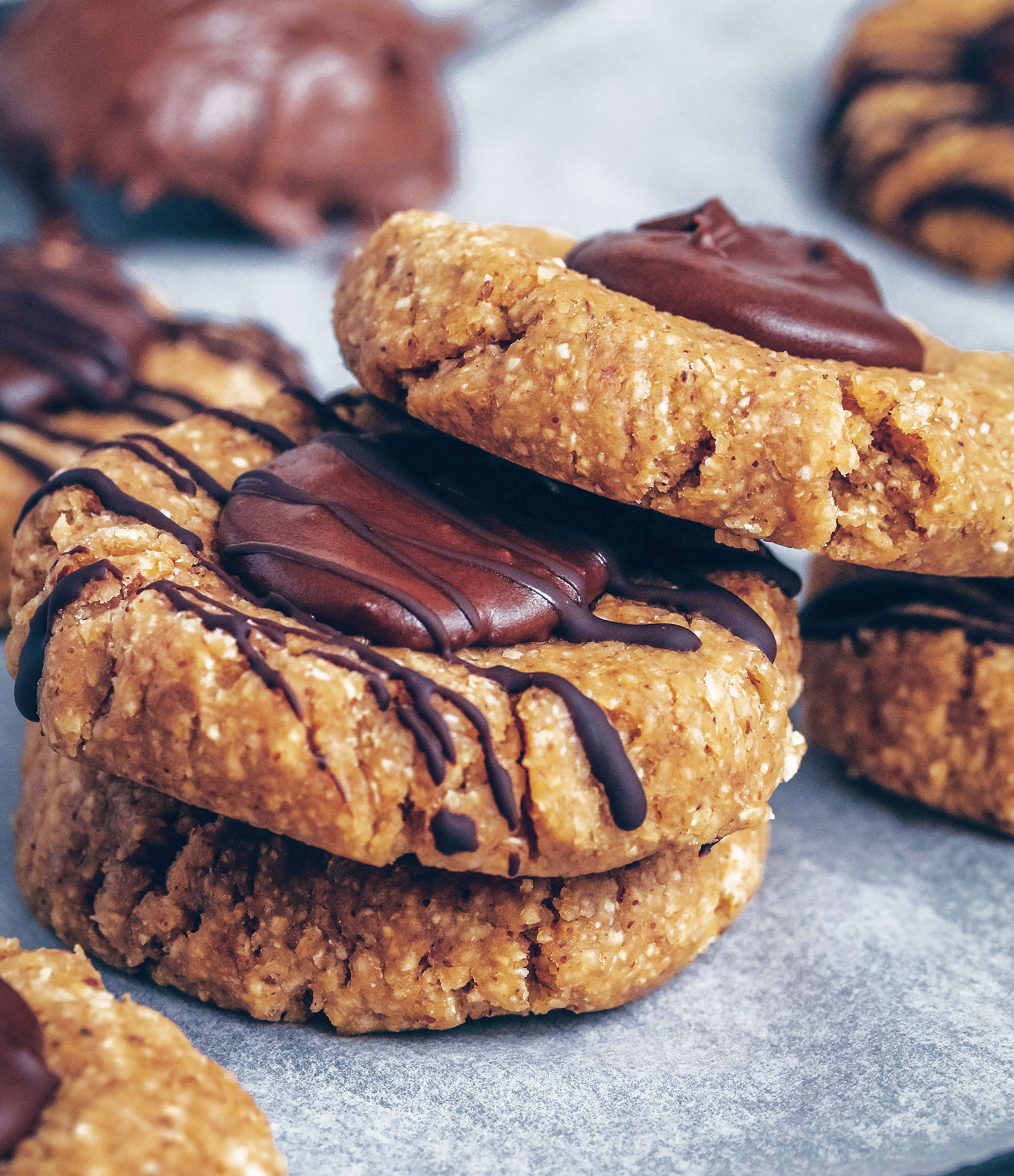 They're a really good back up treat idea when you need to whip up something quick either when you're craving something sweet or if you have guests coming over and have nothing to serve them. Whenever I'm expecting company, I often spend most of my time preparing the main meal that I end up having very little time for dessert, but I would still rather make a little something rather than buy a ready made dessert and recipes like this come in so handy. Also, they're a crowd pleaser AND they're healthier compared to most shop bought desserts, so it's a win all round!
They would also make a really nice edible gift to take with you whenever you're invited over to someone's house. You literally just mix a few ingredients in a bowl, shape into cookies and they're practically done! No baking required and it leaves you with minimal clean up after.
For the chocolate hazelnut centre, you can either use a shop bought chocolate hazelnut spread or make a batch of my homemade Nutella to make it even healthier.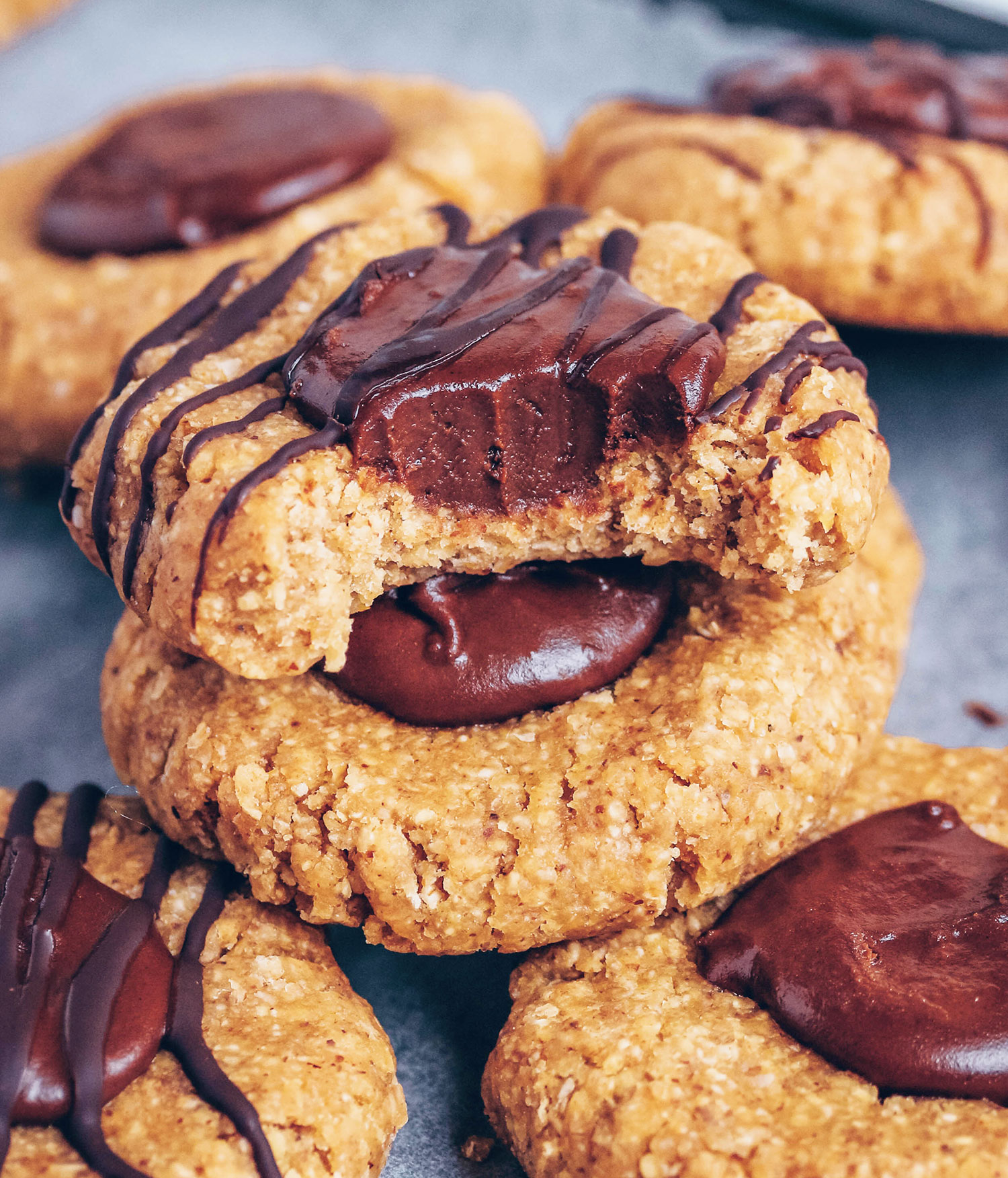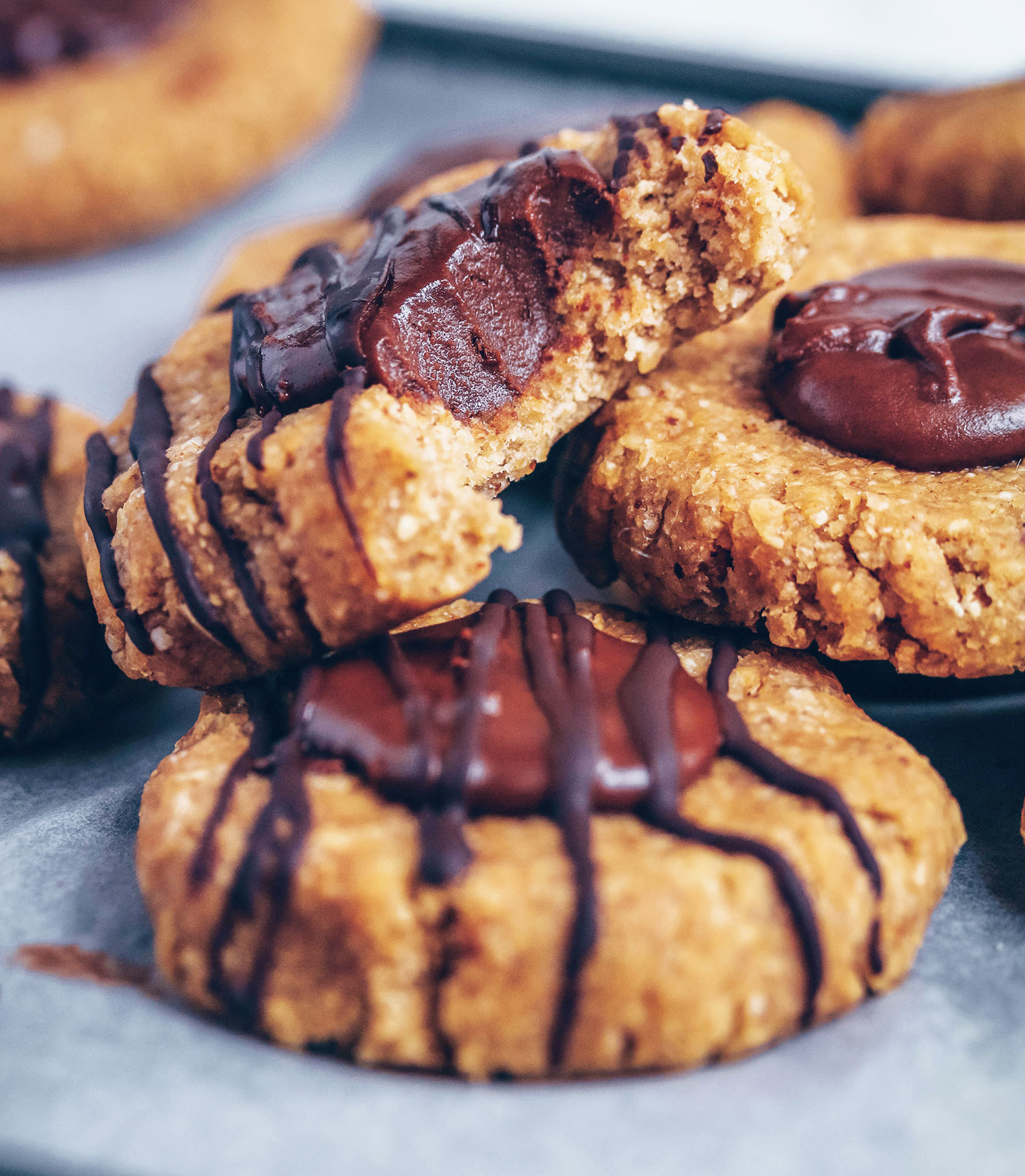 ---
Chocolate Thumbprint Cookies (No-Bake, Vegan & Gluten-free)
Makes – 10
Ingredients
1 cup + 2 tbsp (130g) oat flour – plain oats ground into a fine flour in the food processor. Use gluten-free if allergic/intolerant
2 tbsp almond butter
3 tbsp milk of choice
2 tbsp maple syrup or liquid sweetener of choice
Pinch of salt
Homemade Nutella or shop bought hazelnut chocolate spread
Method
In a bowl, mix together the oat flour and salt, then mix in the almond butter, maple syrup and milk until you have a cookie dough consistency.
Divide into 10 equal piece and shape into balls. Arrange on a tray and flatten into round disks.
Press down in the centre using your thumb to create the 'thumbprint', then fill with the homemade Nutella or hazelnut chocolate spread.
Store in the refrigerator for up to 4 days.
Enjoy!
---