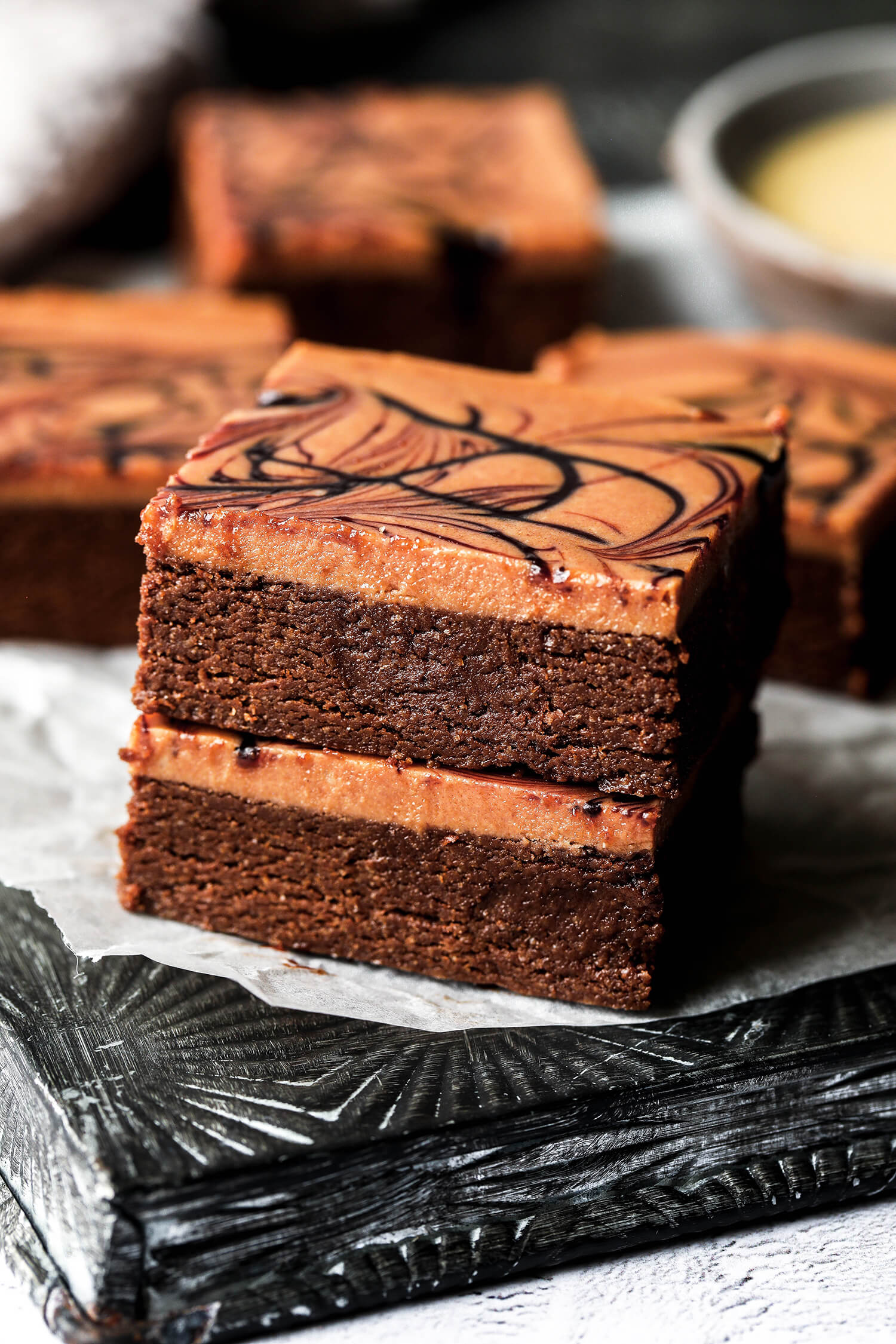 Delicious, decadent and fudgy – these chocolate tahini cardamom bars are no-bake, made with healthier ingredients and are packed with aromatic flavours!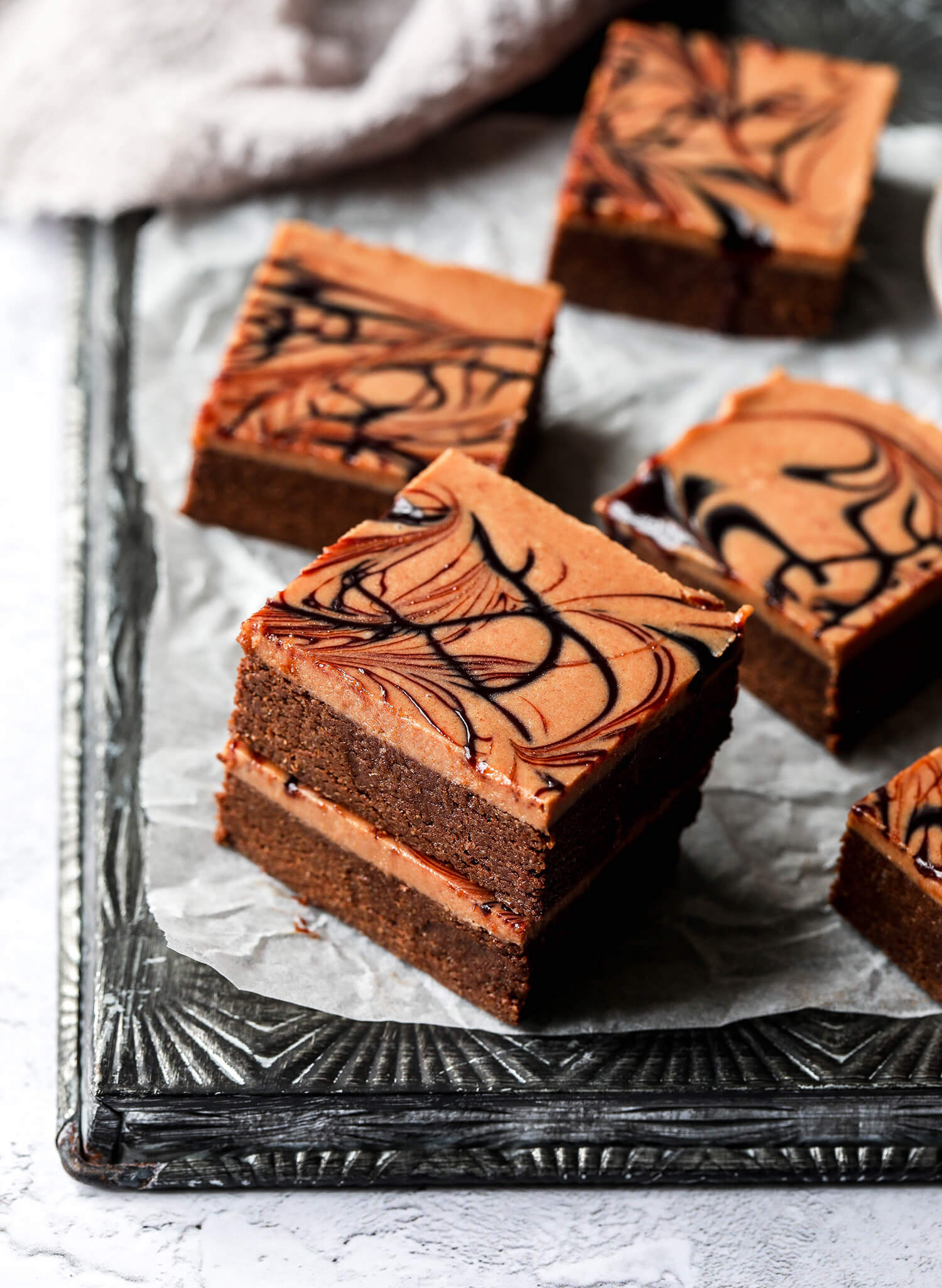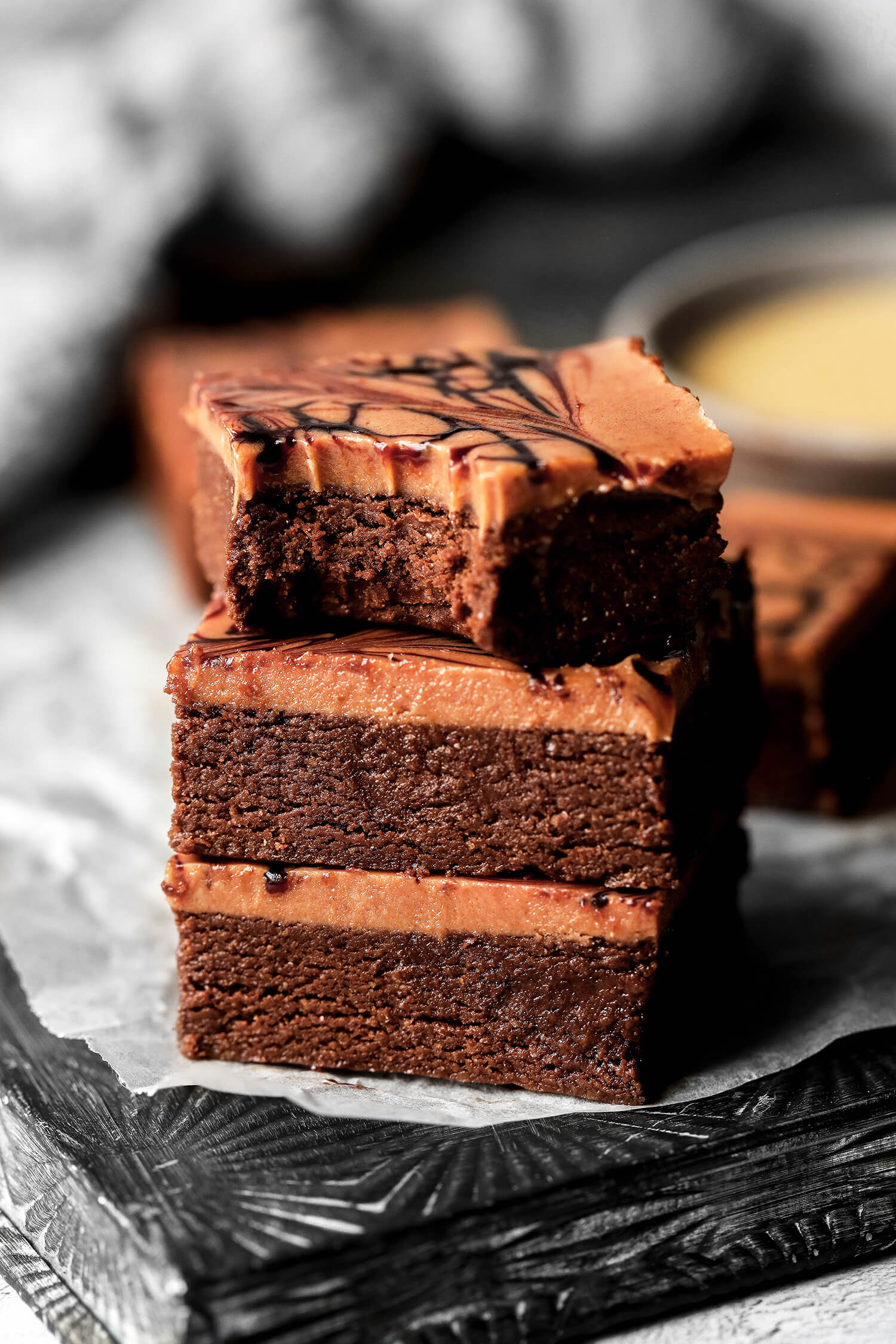 If you've followed my blog and socials for a while, you'll know all about my love for tahini. I have countless recipes (mainly desserts) where tahini is the star of the show. You'll also know that I'm a self confessed chocoholic, so of course I'm always trying to marry those two ingredients together to make as many yummy treats as possible!
I read this quote by Ottolenghi the other day where he said "Tahini is something that runs in the veins of the people in the Middle East" and "It's like olive oil to southern Europe.". That definitely struck a cord with me. It's really the perfect way to explain how important the humble sesame seed butter is to me. I feel like I'm on a mission to show the world just how amazing it is and just how many amazing and easy ways it can be used in recipes!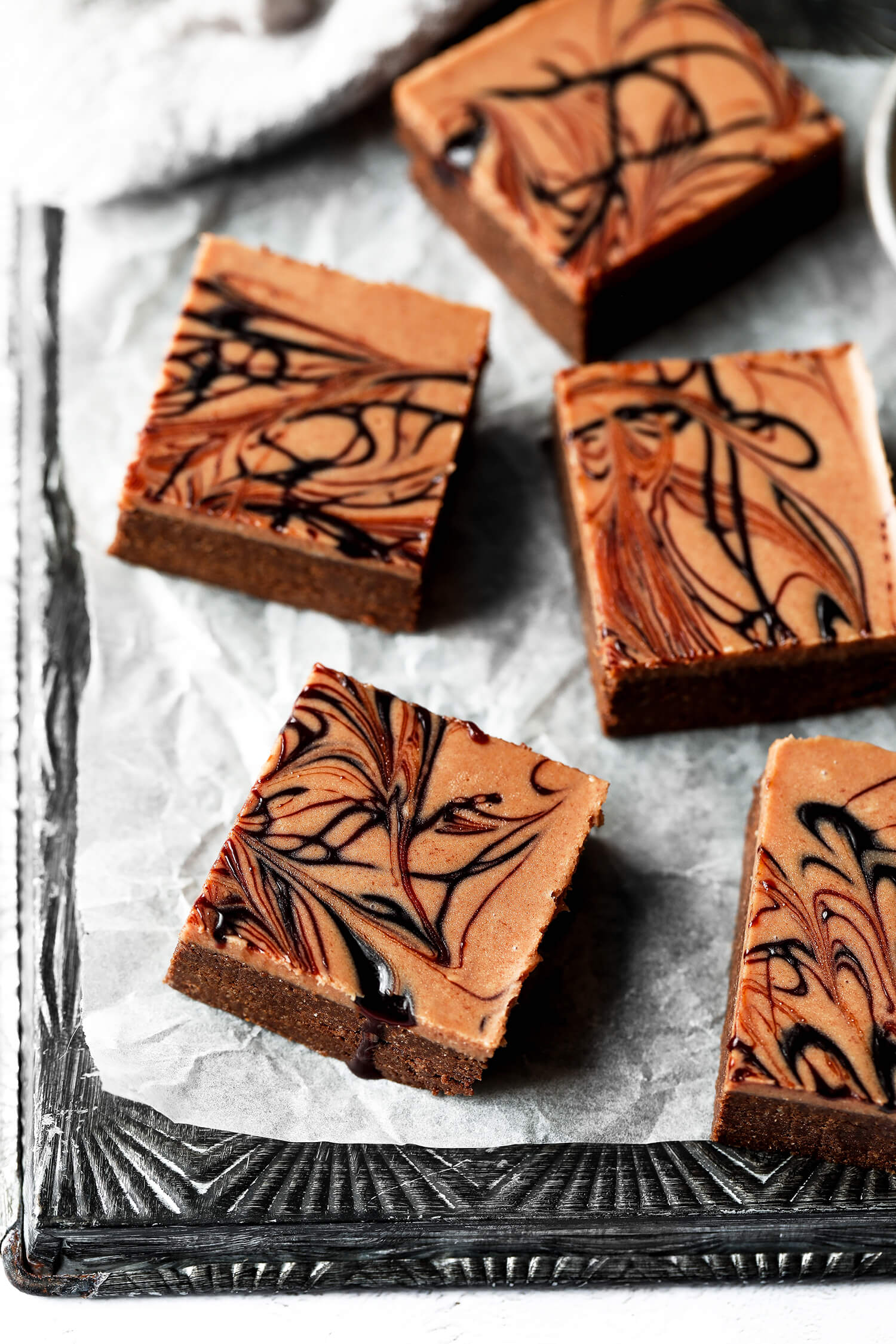 Personally I find tahini works best in desserts, which is ironic since most people in the west only know it as one of the main ingredients in hummus. Most have never bought a jar or even know what it tastes like. That's difficult for me to comprehend as someone who grew up eating it almost on a daily basis.
As well as chocolate, another two ingredients that go so perfectly well with tahini are dates and cardamom. Both of which I also grew up eating and enjoying. I mentioned before on my Instagram how I used to eat tahini and date syrup with bread for breakfast, a food concept you're probably unfamiliar with unless you grew up in the Middle East.
These chocolate tahini squares are inspired by my favourite childhood breakfast, with the addition of my other food love, chocolate! They're made with healthier ingredients and they're no bake, meaning they're super easy to put together!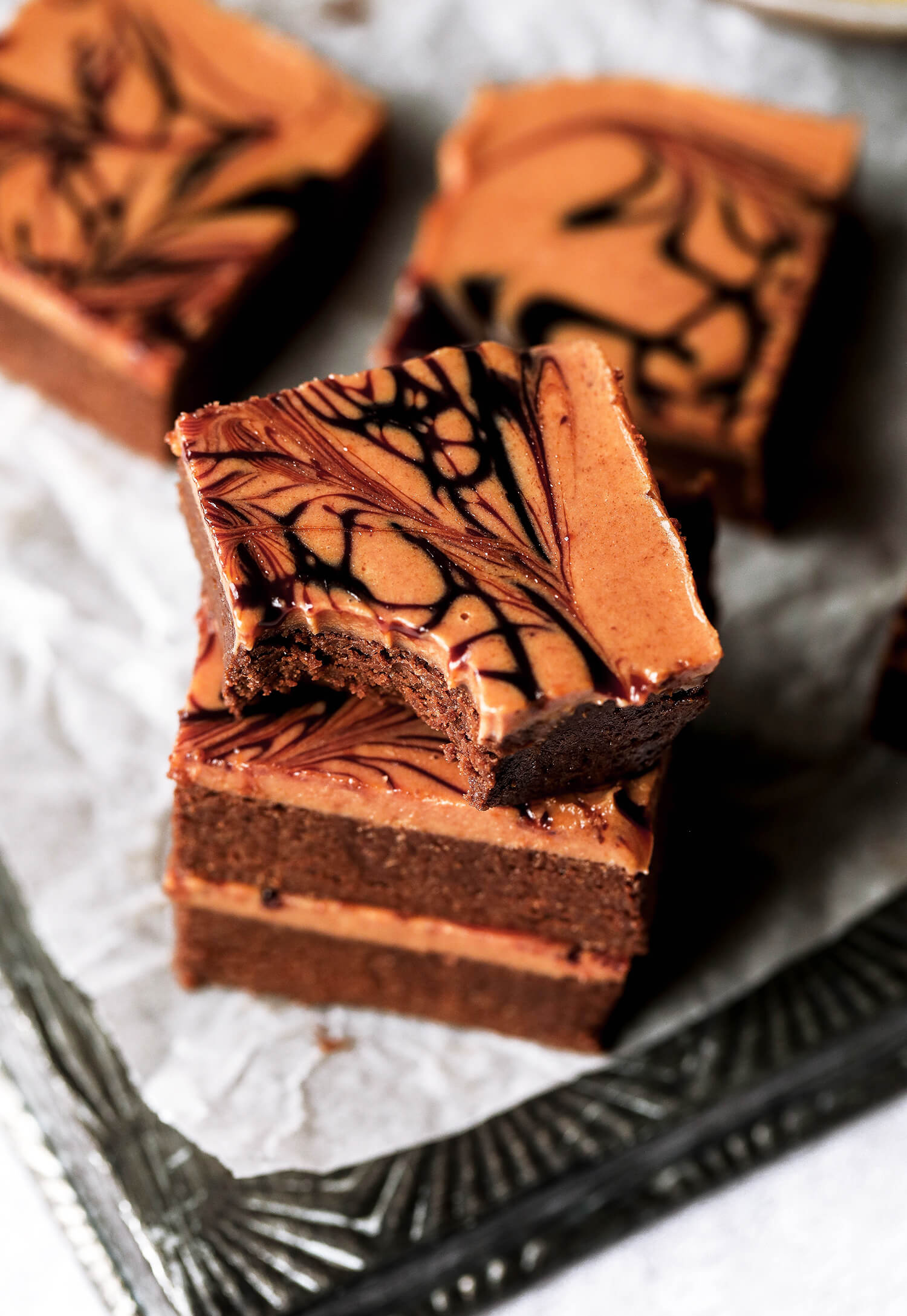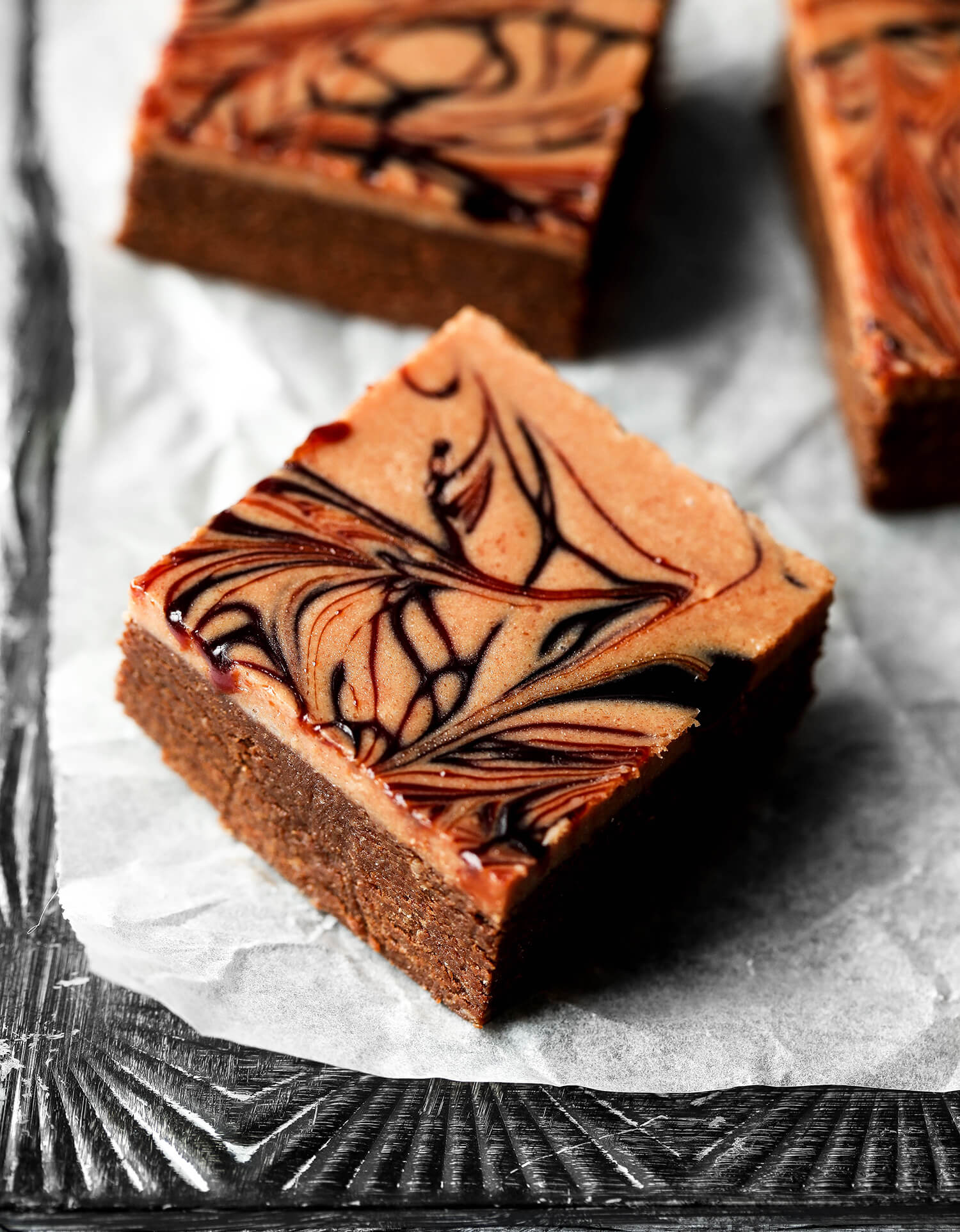 Chocolate Tahini Cardamom Squares
Makes – 8 squares
Ingredients
80g (3/4 cup) oat flour – plain oats ground up into a flour in the food processor. You can use gluten-free oats if necessary
20g (3 tbsp) cocoa
1/4 tsp salt
1/4 tsp cardamom
130g (1/2 cup) tahini
3 tbsp maple syrup or date syrup
1 tbsp coconut oil, melted
For the topping
65g (1/4 cup) tahini
2 tbsp date syrup
2 tbsp coconut oil, melted
Method
Mix the oats, cocoa, salt and cardamom in a bowl, then pour in the tahini, maple syrup and coconut oil. Mix to form a dough.
Press into a loaf tin lined with baking paper and freeze for 15 minutes to set.
Add the coconut oil into a heat-proof bowl and microwave for a few seconds to melt, then mix in the tahini and date syrup to form a smooth runny caramel.
Pour over the base and smooth with a spatula, then drizzle a little extra date syrup on top. Use a tooth pick or a sharp knife to create a swirl.
Refrigerate for a couple of hours, then slice into squares.
Store in an air-tight container in the fridge for up to 4 days.
Enjoy!