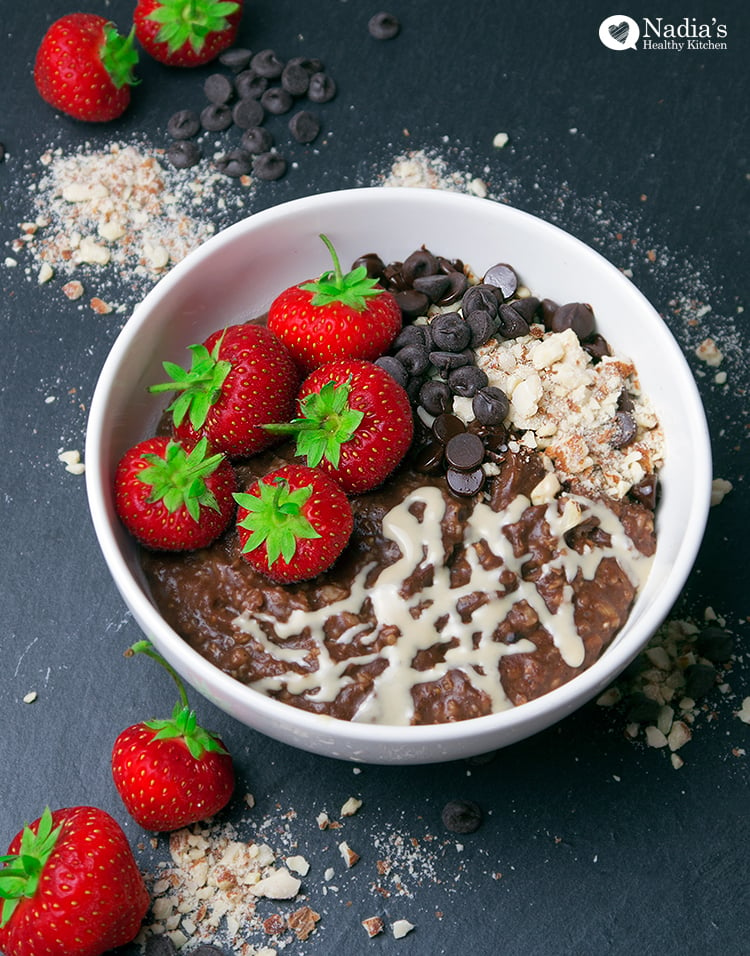 Chocolate Porridge Recipe
Chocolate for breakfast, who could say no to that?
I love porridge, and adding chocolate can only make it taste that much more delicious. I'm sure you would all agree with me!
However, just because this recipe has the word 'chocolate' in its title it does not mean it's not healthy, in fact, it's the opposite. Full of good carbs, natural sweeteners, good fats and antioxidants. This chocolate porridge recipe only takes 10 minutes to make (because who has more than 10 minutes to prepare breakfast!)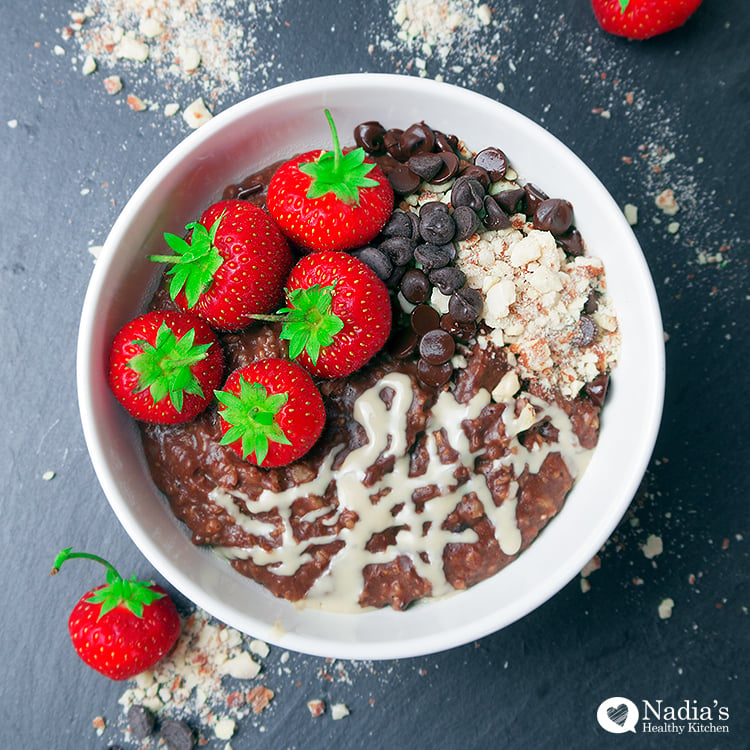 To turn this porridge from plain into chocolaty, rich heavenly porridge, I added some cocoa powder. If you want to take it to the next level and add even more antioxidants, use cacao powder instead – the raw version of cocoa powder.
To sweeten, I'm adding in a ripe, mashed banana. I always use mashed banana in my porridge. It adds so much natural sweetness so I usually don't feel the need to add any extra sweetener, but because I'm using cocoa which leaves a hint of a bitter after taste to the porridge, I'm adding in a but of stevia to counteract the bitterness.
It's always good to add some protein to each of your meals, so you always have the option of adding some form of protein powder to your porridge to make it more filling. This recipe offers around 7g protein so it wouldn't hurt adding in some more to help keep you feeling fuller for longer.
This recipe is dairy-free and vegan. If you have a gluten allergy make sure you get gluten-free oats that haven't been managed in the same facility as other gluten containing grains.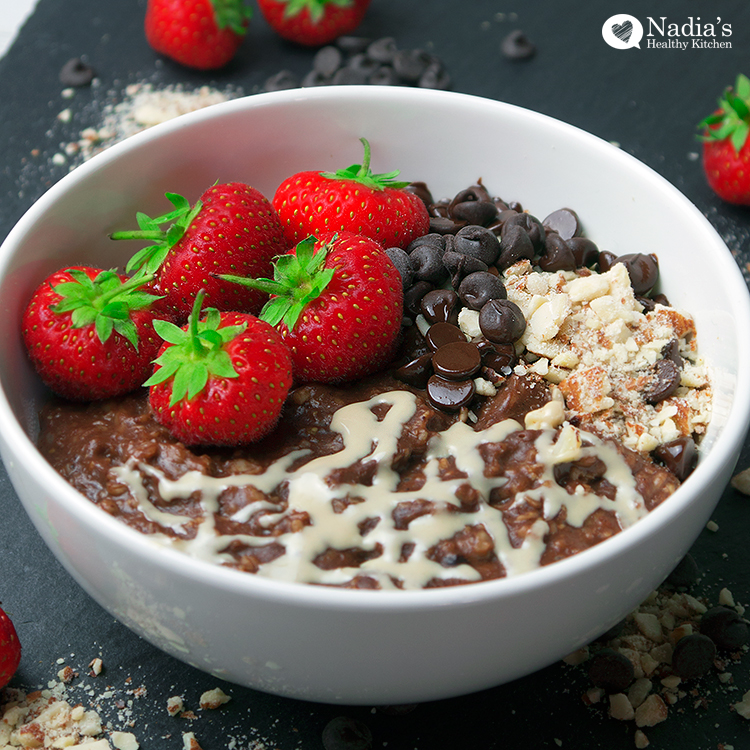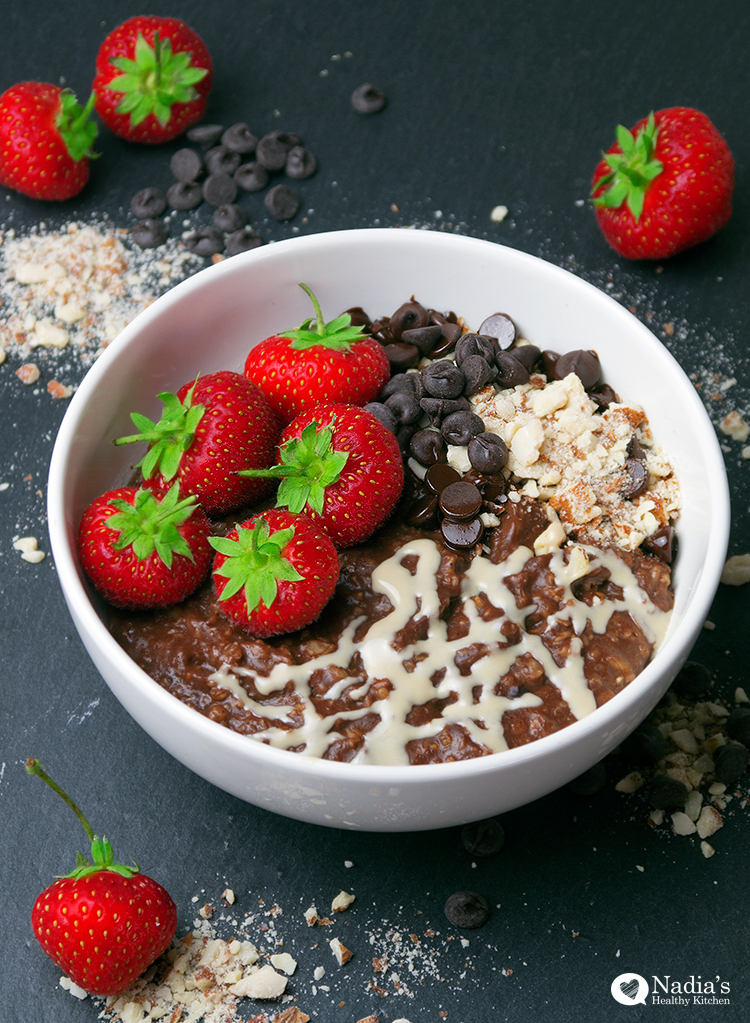 Chocolate Porridge Recipe
2015-08-19 07:38:56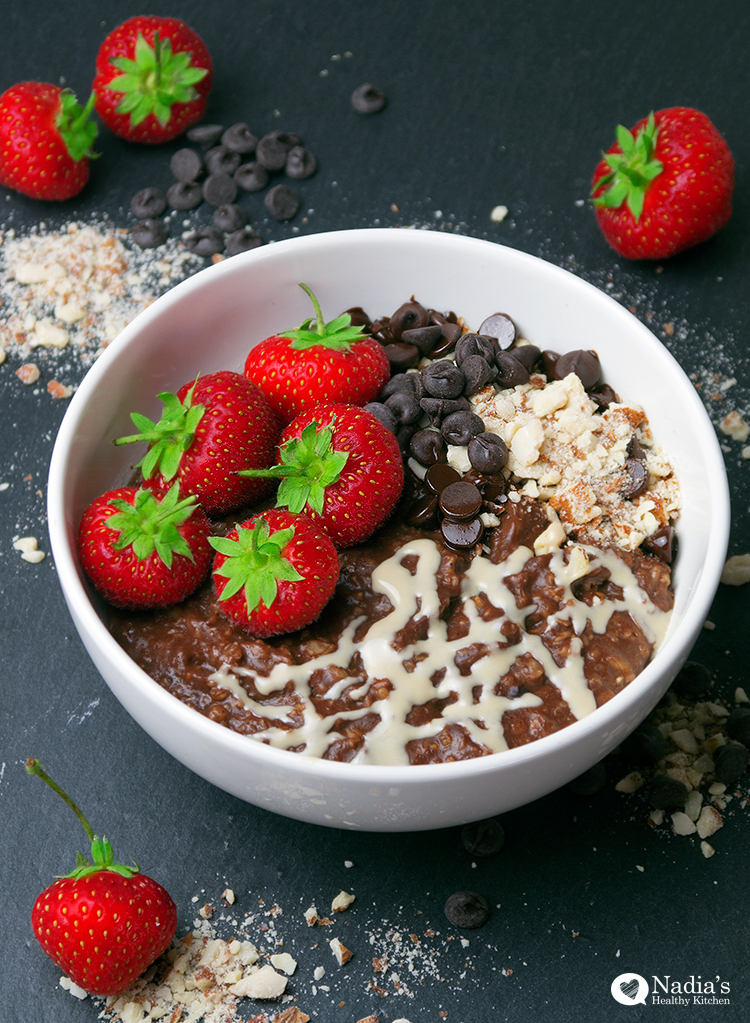 Serves 1
Ingredients
1/3 cup (40g) rolled oats*
1 ripe banana, mashed
2/3 cup milk or a combination of milk and water. (I used 1/3 cup almond milk + 1/3 cup water)
2 tsp cocoa or cacao powder
1/2 tbsp stevia (or any sweetener you prefer)
1 tsp coconut oil
Toppings - fruit, berries, chocolate chips, cacao nibs, nuts, seeds, nut butter, tahini...etc
Optional - protein powder
Instructions
Add your oats to a small pan then pour over the milk or the combination of milk and water.
Cook over a medium high heat. Once it starts to bubble, turn the heat down.
Mix in the mashed banana, cocoa powder, stevia and coconut oil.
Allow the porridge to simmer for a few minutes or until it reaches your desired consistency. I usually cook mine for 5-10 minutes.
Top with lots of fruit/berries and nuts to bump up the nutrition content. I also drizzled some tahini on mine.
Enjoy!
Notes
Nutritional Information (estimated without the protein or toppings)
Calories: 304 calories
Protein: 7.2g
Carbs: 56g
Fat: 8g
Fibre: 8.2g
UK Health Blog - Nadia's Healthy Kitchen https://nadiashealthykitchen.com/
Watch this short video showing you how I make porridge/oatmeal
If you like this chocolate porridge recipe, you may also like my Chocolate Orange Oatmeal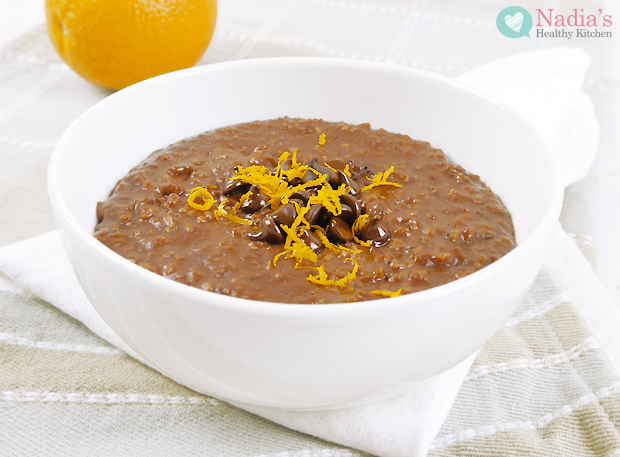 Share This Post