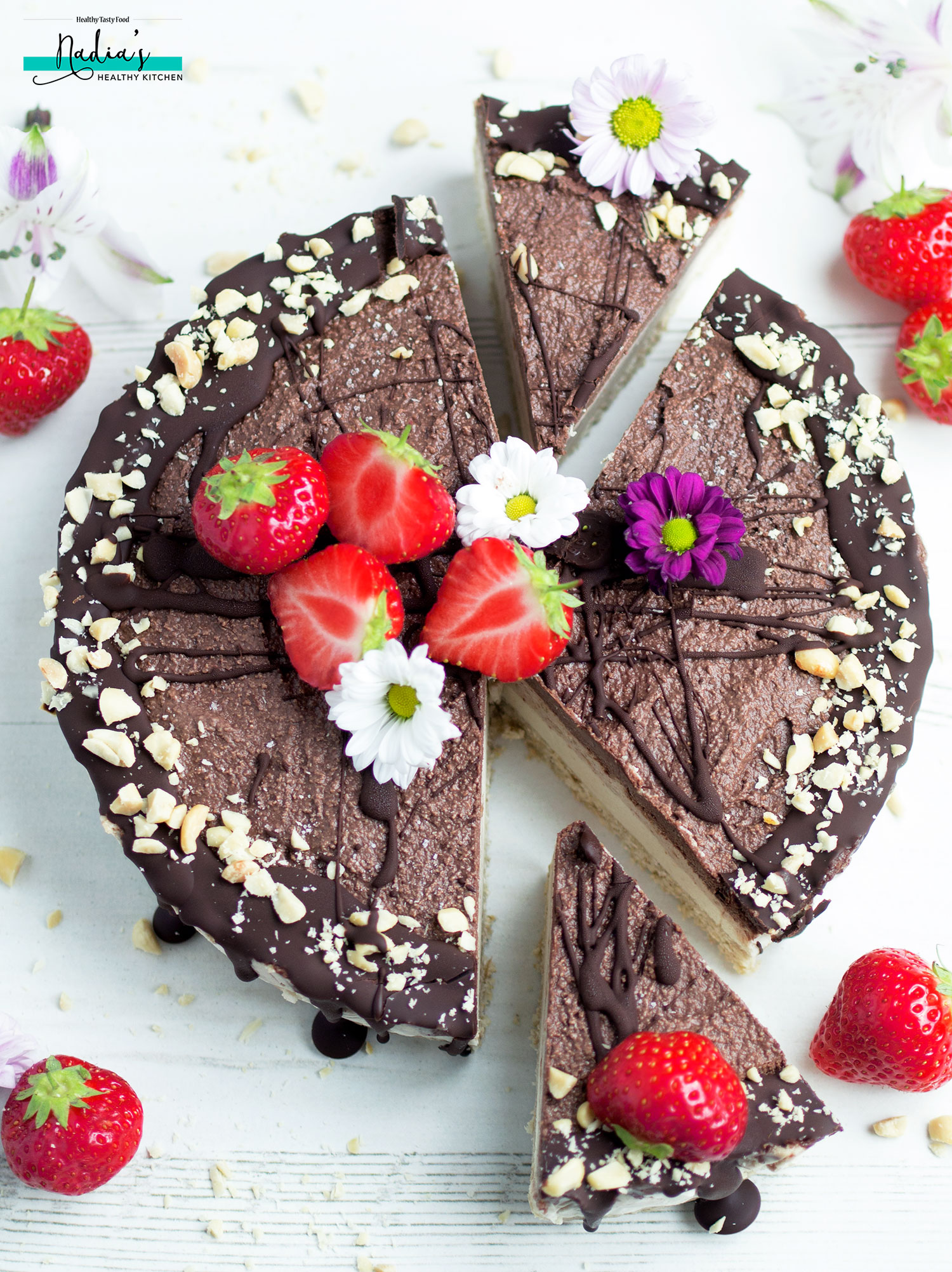 Raw Chocolate Peanut Butter Cheesecake
Both the hubby and I are huge fans of cheesecake, but as someone who avoids dairy, refined carbs and sugar, regular animal fat and sugar-laden cheesecakes are off the menu for me. However, I do still crave a slice every now and then – that's when a raw cheesecake comes in handy!
I'm pretty sure you'll agree with me when I say layered cheesecakes are ALWAYS better than a no-layered cheesecake. They just look so pretty when you slice into them and I like the distinguished flavours.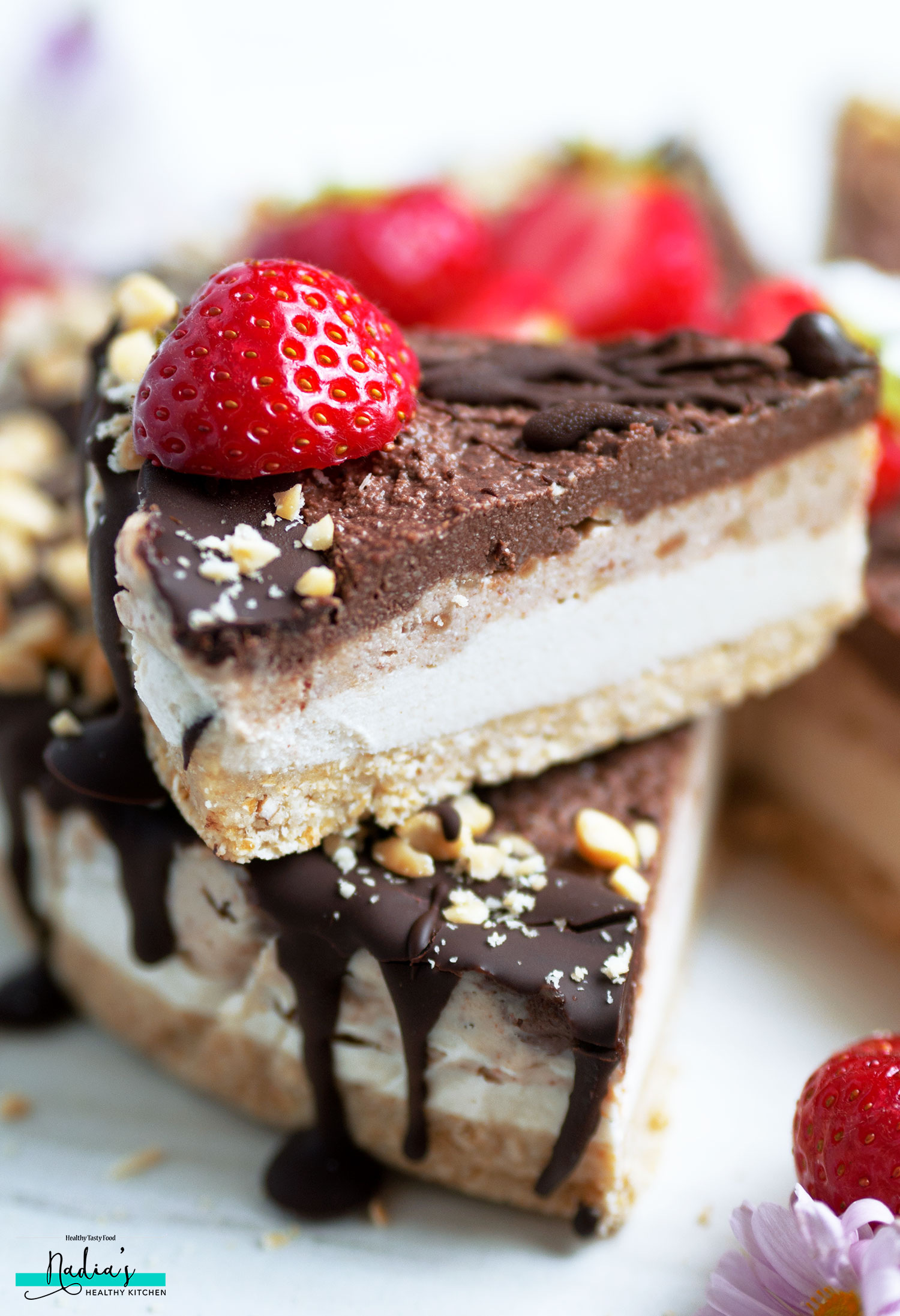 Chocolate and peanut butter is such a classic and delicious pairing. I haven't yet come across someone who doesn't like those 2 flavours merged together. This raw chocolate peanut butter cheesecake is bound to please everyone – kids and adults!
Of course, if you don't have the patience to create the different layers, you can always blend all the ingredients together to create a chocolate peanut butter cheesecake, but where's the fun in that?
Especially if you're making something for a dinner party, birthday or a celebration, you want to make something that will wow your friends and family. Because why not!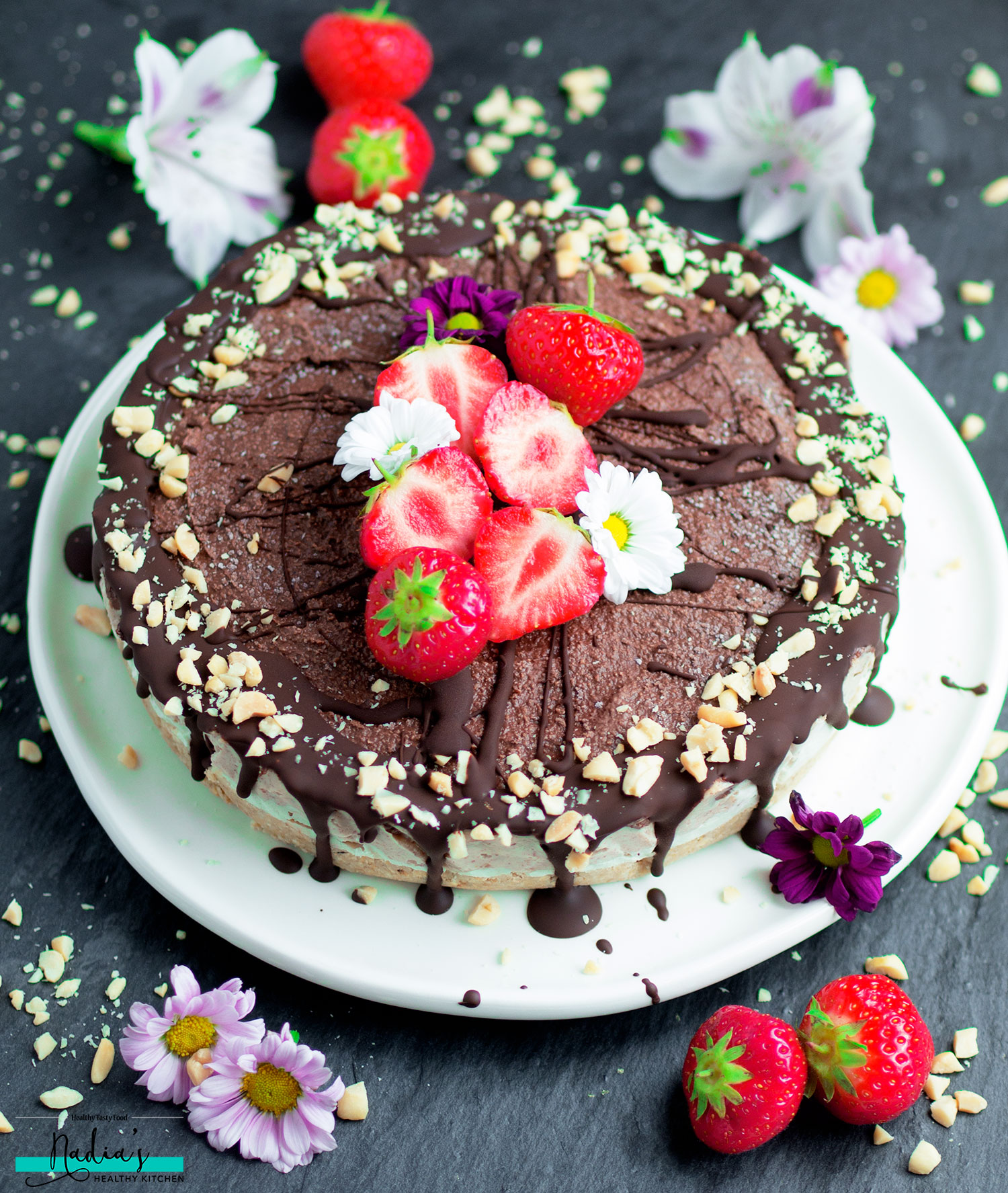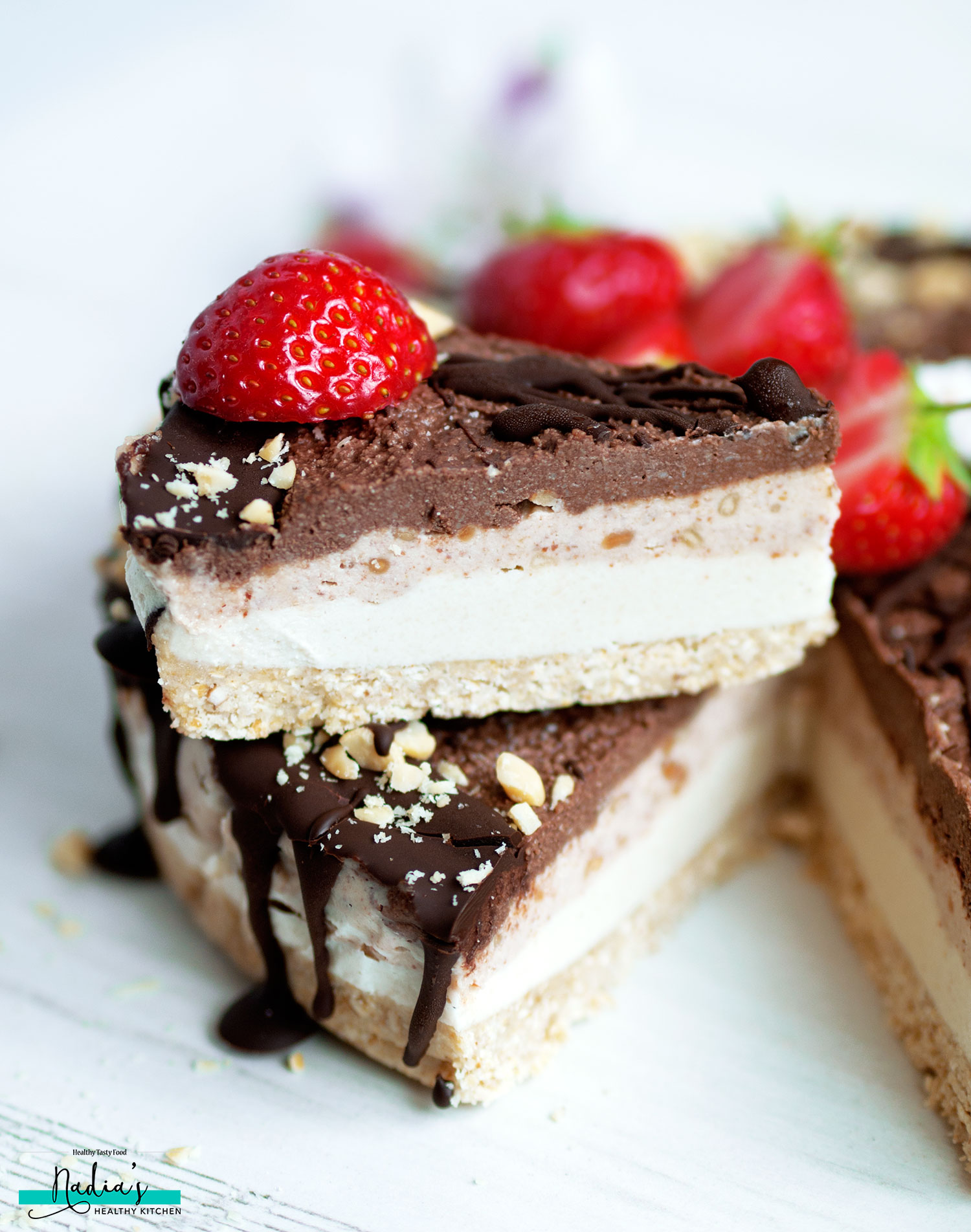 I used a basic base recipe, one that I've used in my previous cheesecake recipes. It hold well and isn't overly sweet like bases that contain dates.
The filling is a mixture of cashews, coconut oil, a bit of maple syrup to sweeten and then divided into 3 layers – chocolate, peanut butter and vanilla.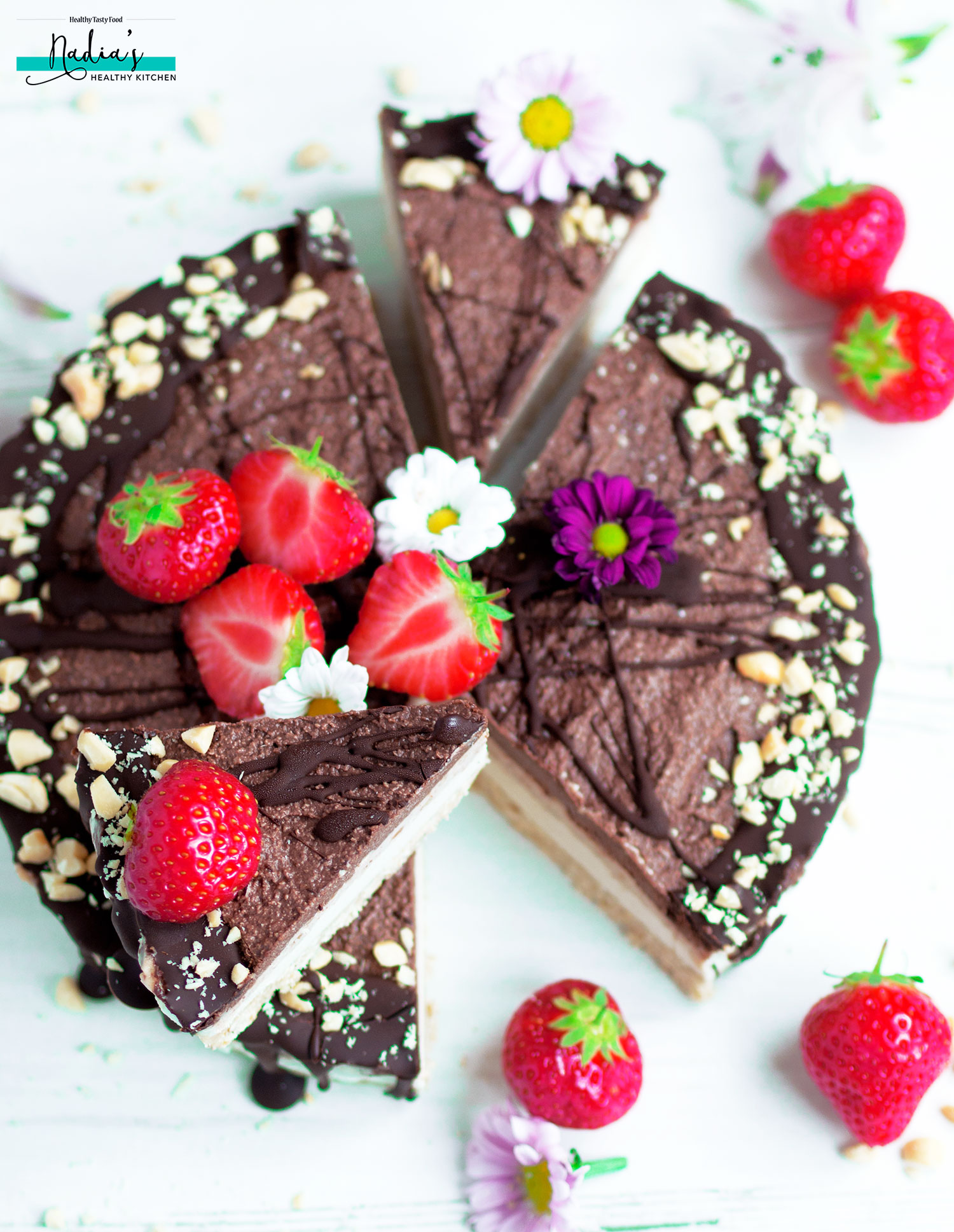 I created this raw chocolate peanut butter cheesecake recipe for Metro.co.uk and you can find the full recipe here.