Vegan Gluten-free Chocolate Orange Cake
Hubby and I are at a cafe in Spain trying to kill time until our flight back to the UK (which is in another eight hours!). I was meant to post this blog post before we left but didn't get the chance. It's way too hot (for me anyway) around mid-day to go out for walks here, so I'm taking this opportunity to blog.
Every time I post a recipe that incorporates chocolate and orange, so many of you tell me it's one of your favourite flavour combinations. So it only made sense that I create more chocolate orange desserts!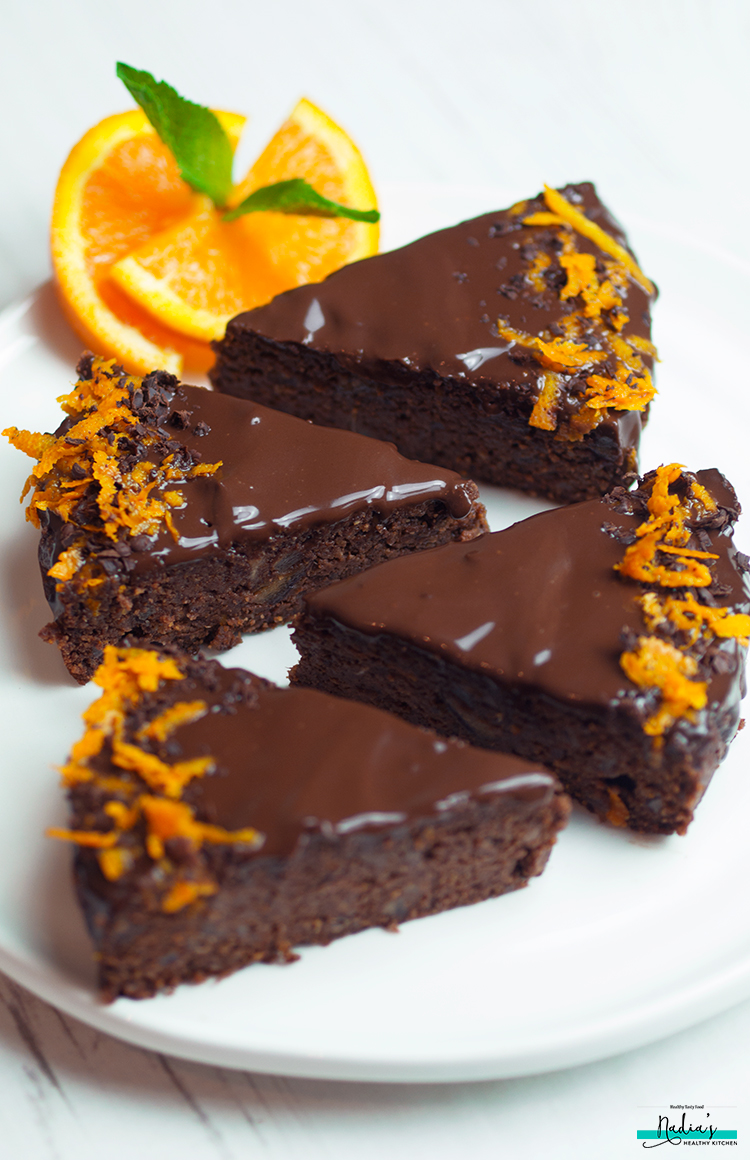 This vegan gluten-free chocolate orange cake recipe is so rich, moist and decadent without containing any refined sugar, animal products or wheat. Made with ground almonds for lots of moisture and sweetened with whole dates instead of processed sugars so it's high in fibre and good fats as well as vitamins and minerals.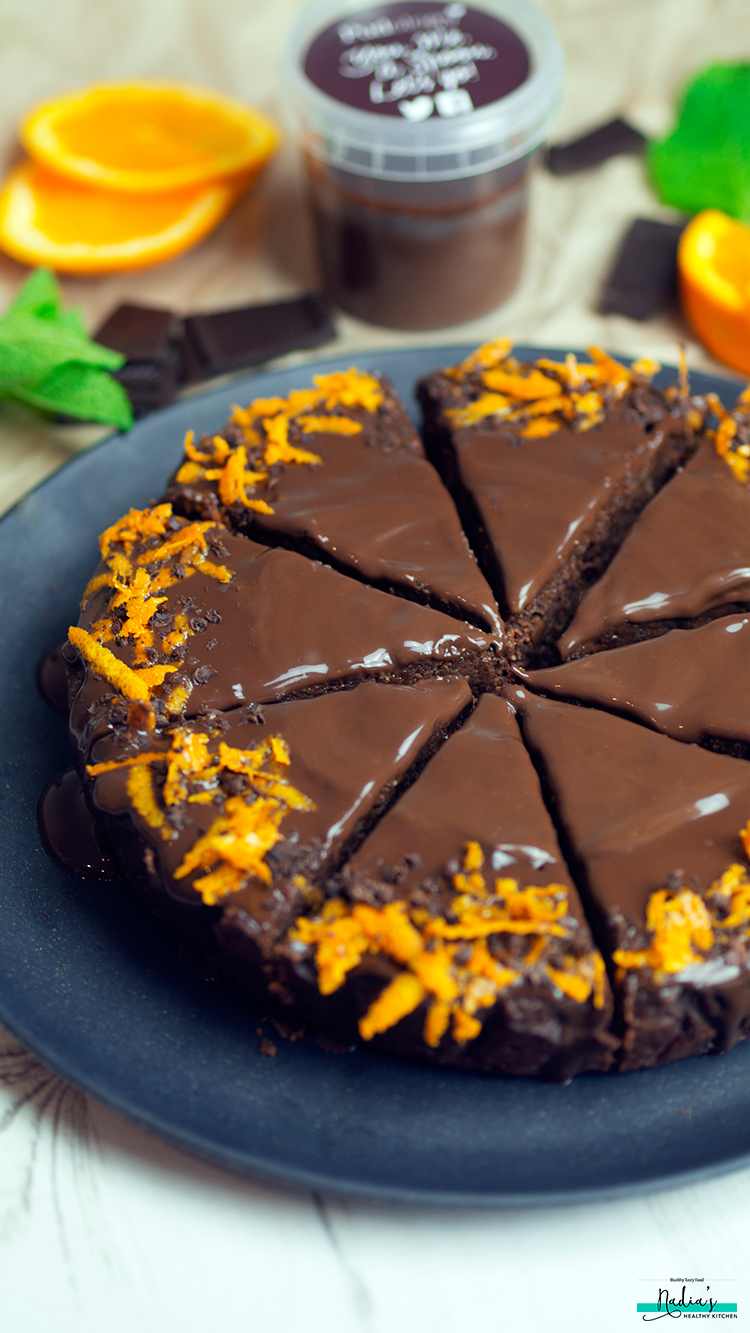 This recipe is high in omega-3, magnesium, manganese and phosphorus and vitamin E.
I used a coconut based chocolate pudding for the frosting. You can either use a mixture of melted chocolate and milk to create a ganache or you could always use the cashew chocolate frosting I made in this recipe instead and use fresh orange juice instead of milk and add in some orange zest.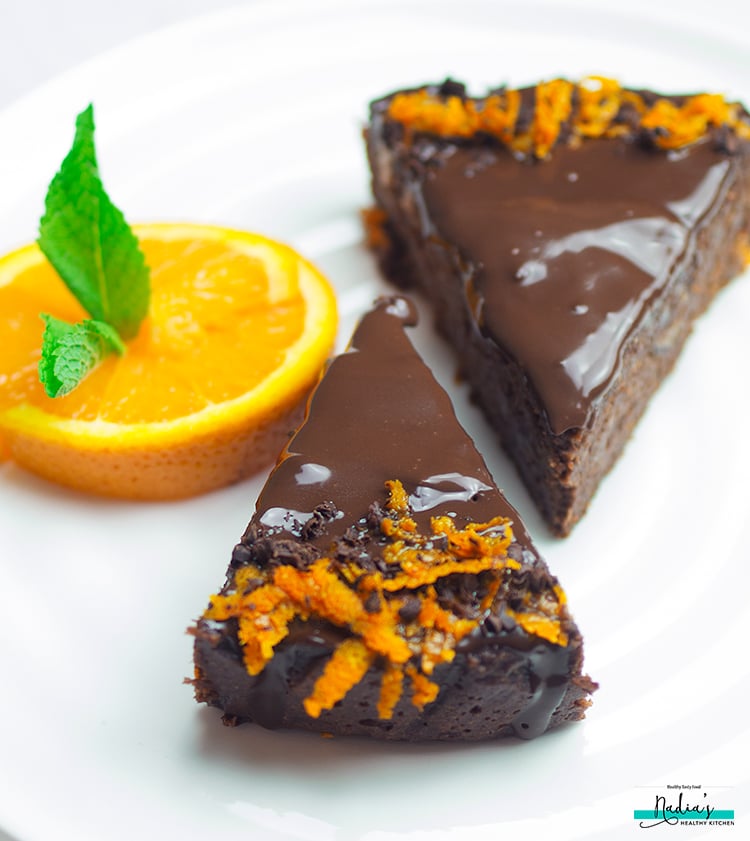 This cake is so delicious and got a big thumbs up from everyone that tried it! Now it's your turn to try it and let me know what YOU think 😉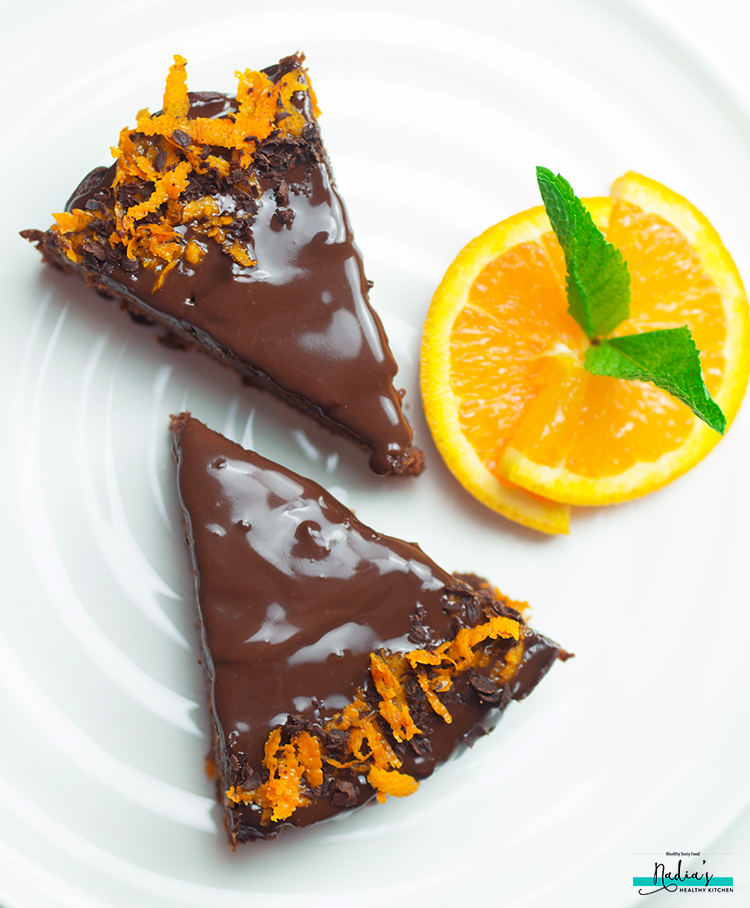 Chocolate Orange Cake (Vegan & Gluten-free)
2016-07-08 17:22:24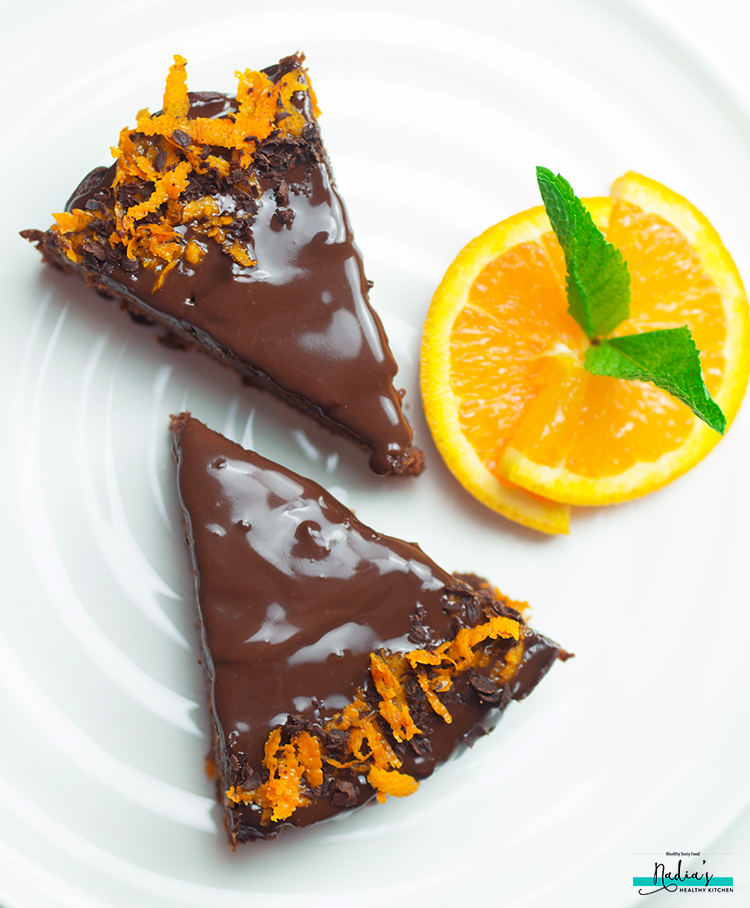 Serves 8
Ingredients
1/2 cup (75g) gluten-free flour
1/2 up (50g) ground almonds
1/2 cup (85g) polenta
1.5 cups (215g) soft dates
1/3 cup (35g) cocoa powder
1/4 tsp salt
1 tsp baking powder
1/3 cup + 1 tbsp (100ml) coconut oil, melted
Zest and juice of 1 orange
2 flax eggs - 2 tbsp flaxseed mixed with 5 tbsp hot water
1/2 cup (120ml) milk of choice
Instructions
Preheat your oven to 180*C/160*C fan assisted/350*F
Make the flax eggs by mixing 2 tbsp flaxseed with 5 tbsp hot water. Leave to set for 15 minutes.
Mix the flour, ground almonds, polenta, cocoa, salt and baking powder in a large bowl.
Add the dates to a food processor and blend until you have a paste. You can add some of the milk to make the blending process smoother.
Add the date paste along with the milk, melted coconut oil and flax eggs, orange juice and zest to the flour mixture.
Transfer into an 8" cake tin lined with parchment paper.
Bake for 25-30 minutes or until a toothpick inserted into the centre of the cake comes out clean.
Notes
Nutritional information (estimated per slice without the ganache)
Calories: 276 kcal
Protein: 4.4g
Fat: 15.7g
Carbs: 35.8g
Fibre: 5.5g
Nadia's Healthy Kitchen https://nadiashealthykitchen.com/

If you liked this vegan gluten-free chocolate cake recipe, you may also like these chocolate orange recipes: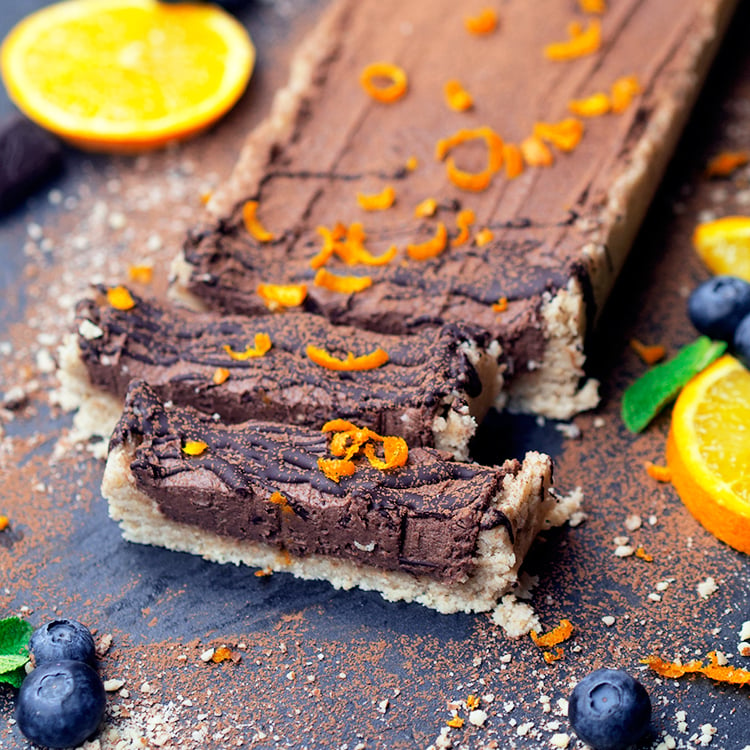 Some more amazing chocolate orange sweet treats: