Chocolate Chip Doughnut Cookies
A crunchy cookie shaped like a doughnut. Who could resist one of these chocolate chip doughnut cookies?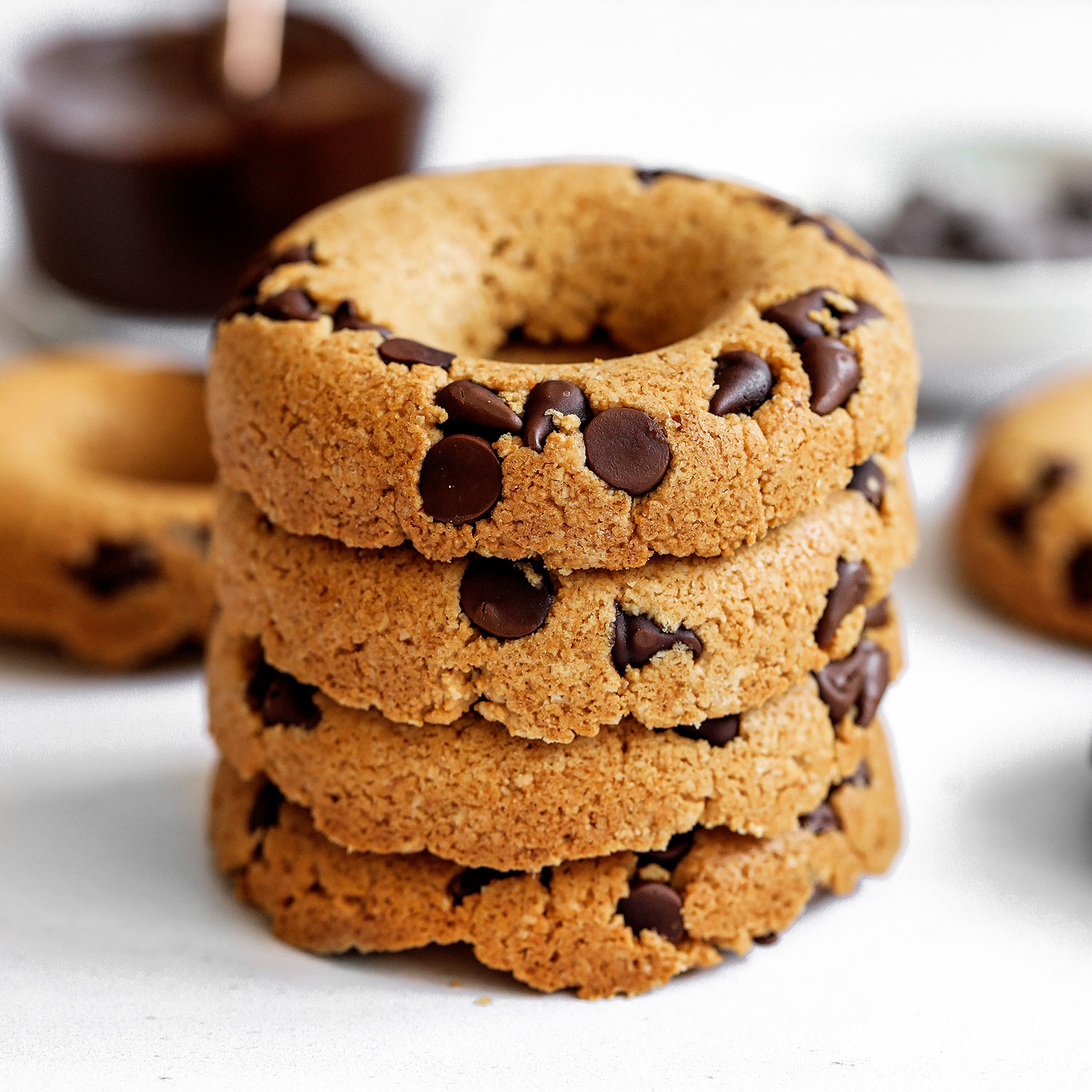 I haven't posted a dessert recipe on my blog in a while, which is so unlike me! So I thought it was about time I posted a new healthified treat.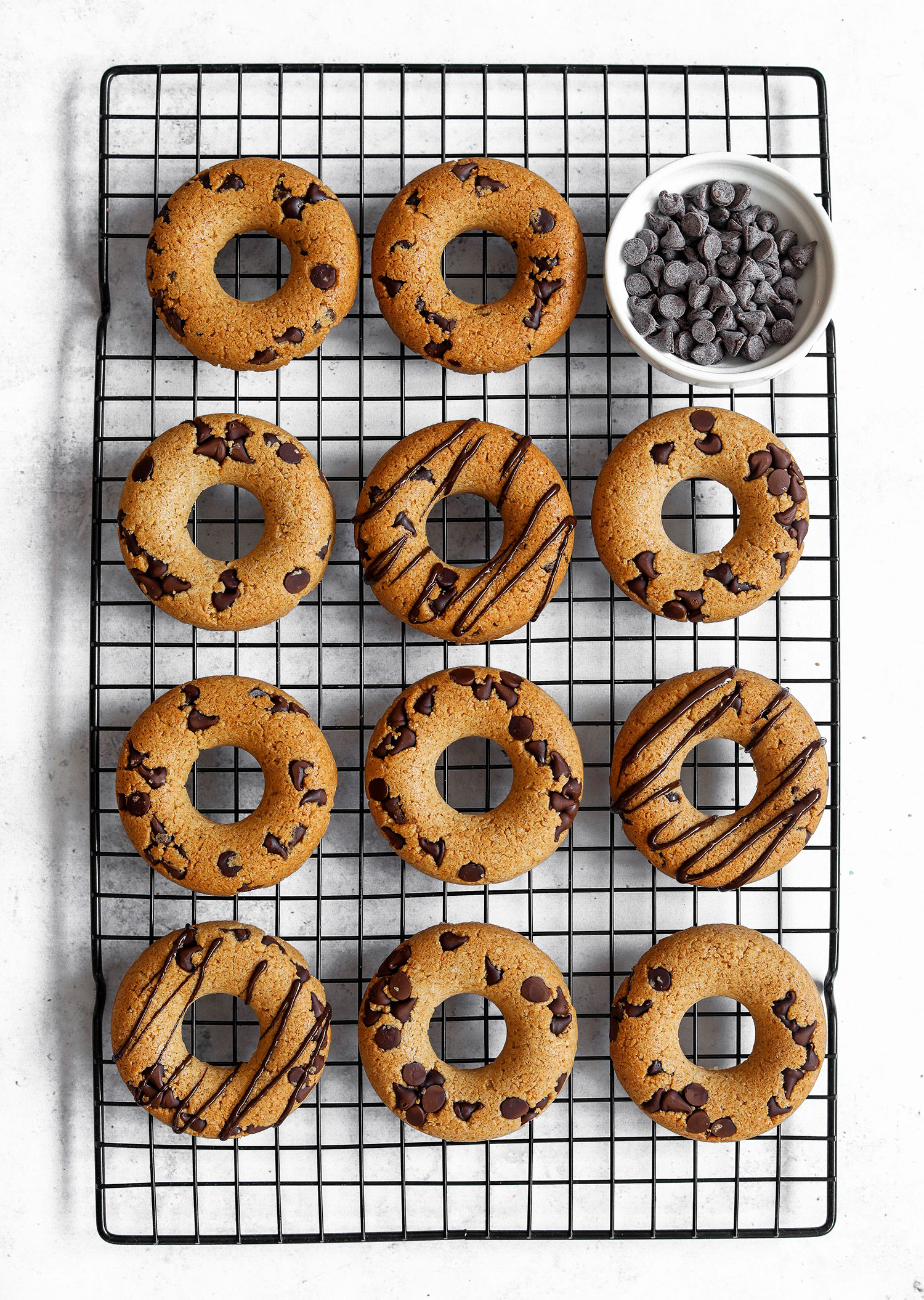 Chocolate chip cookies are a classic, and although they're perfect just the way they are, I wanted to put a fun spin on them. I used a silicon doughnut mould to create choc chip cookies shaped like a doughnuts to make them stand out from the crowed, and also because why not?
I don't know what it is with me and doughnut shaped treats that are not actually doughnuts! I just love using doughnut pans to make treats you wouldn't usually think of using a doughnut pan for. So far I've made chocolate crunch doughnuts, salted caramel ice cream doughnuts, and now these chocolate chip doughnut cookies. What's next? I'm not quite sure yet, perhaps some caramel chocolate doughnut cookies or baked doughnut pancakes? 🤔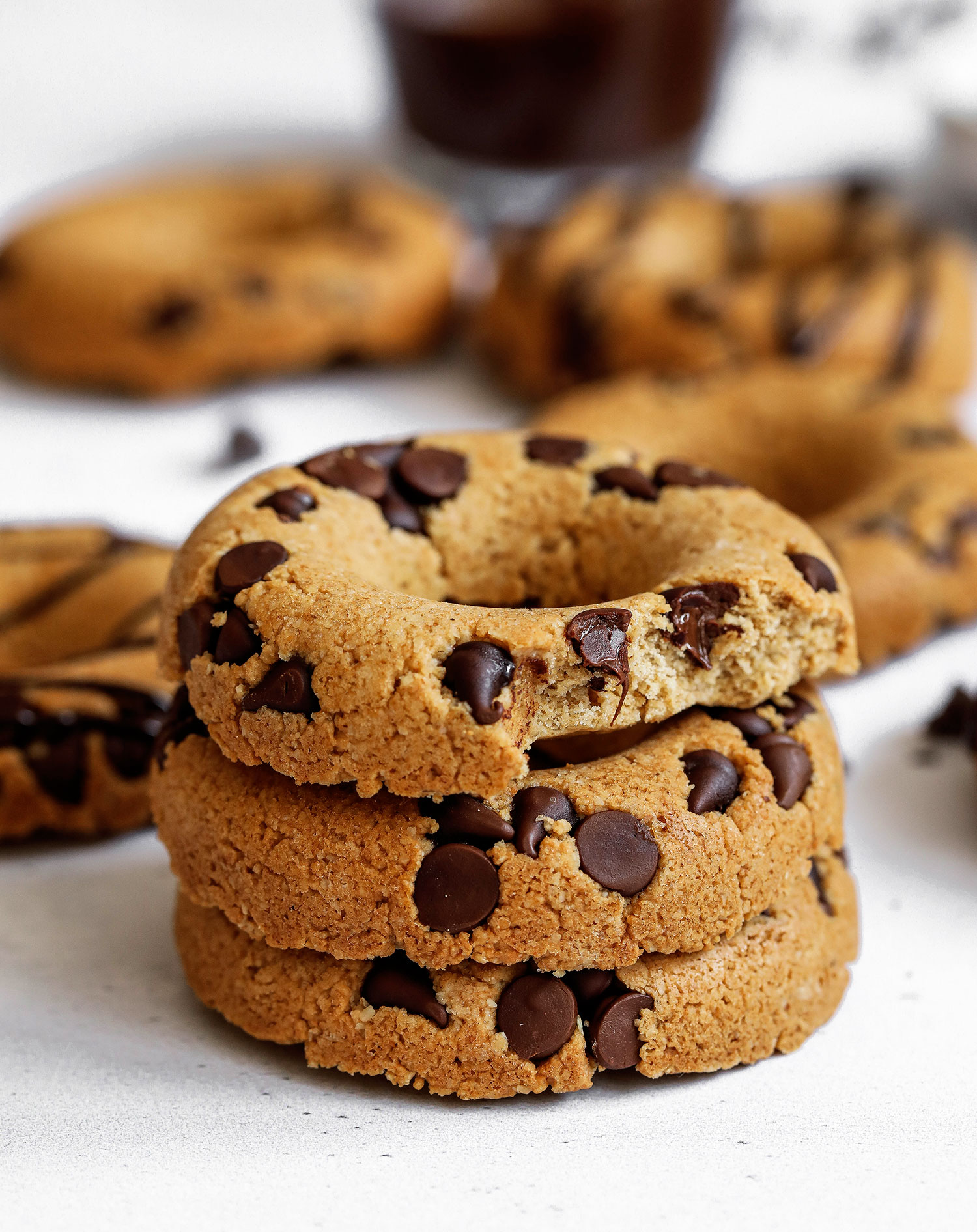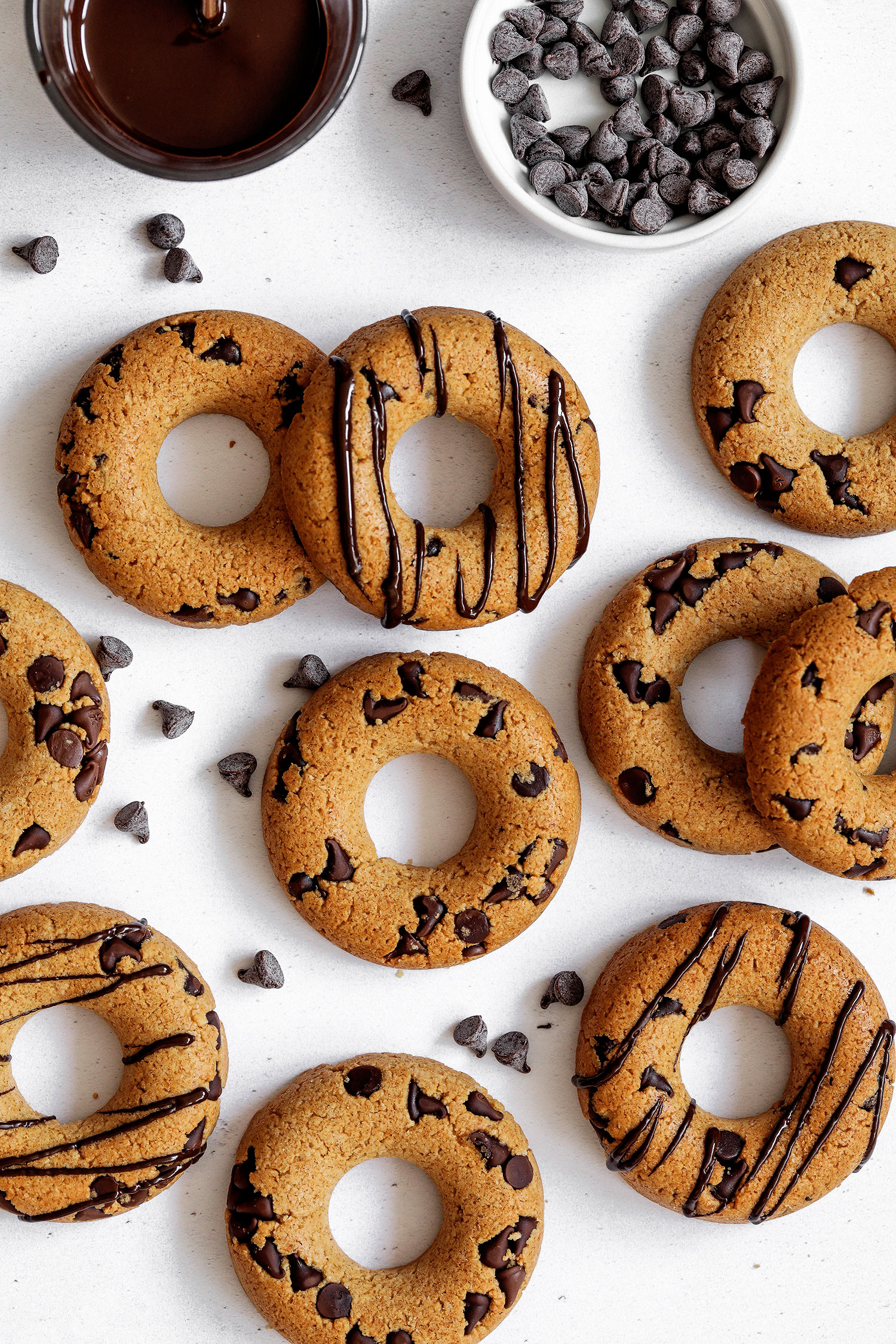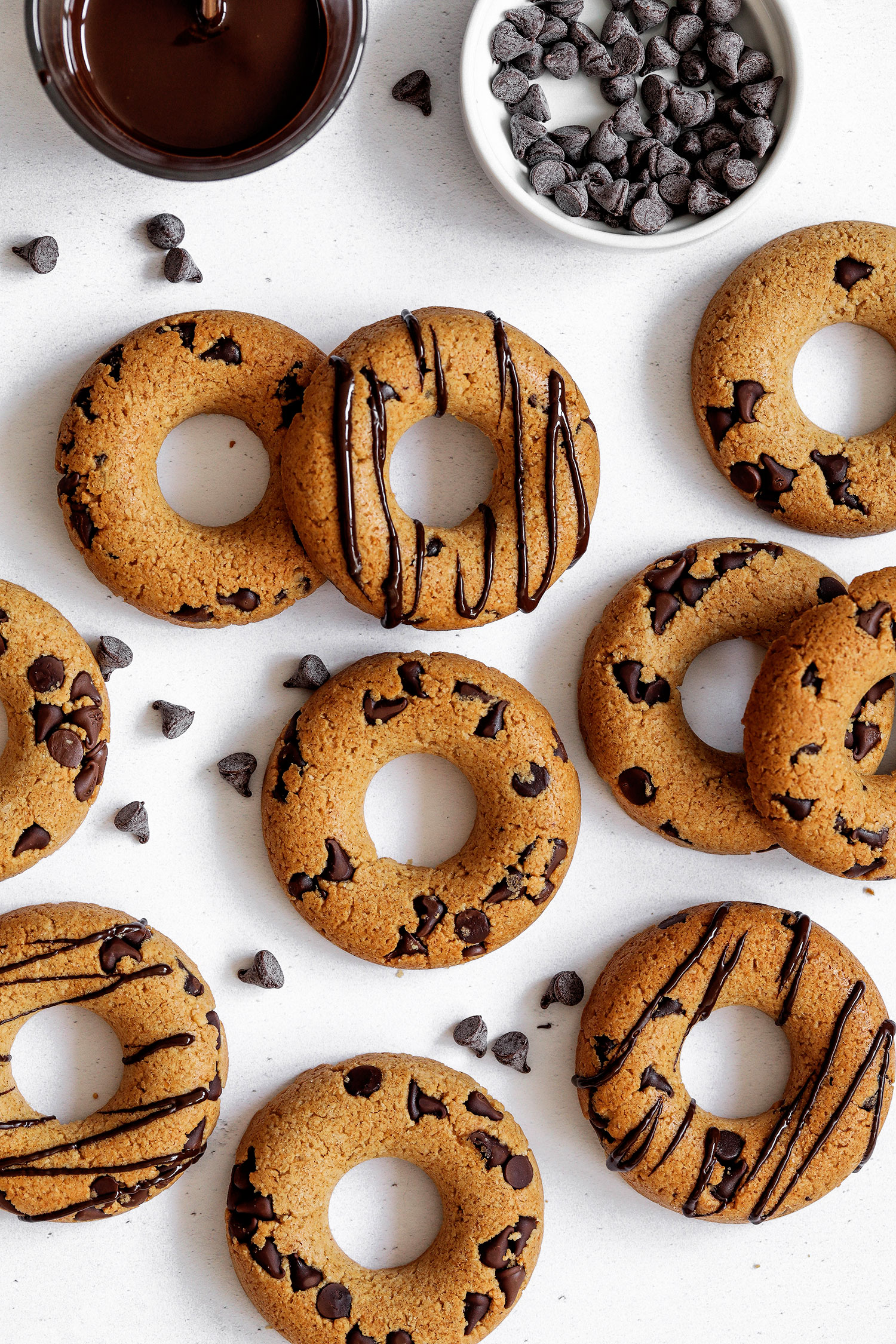 These chocolate chip doughnut cookies are:
Vegan
Gluten-free
Healthier than regular choc chip cookies
Higher in fibre
Easy to make
Crunchy
Packed with chocolate chips
And so adorable and quirky!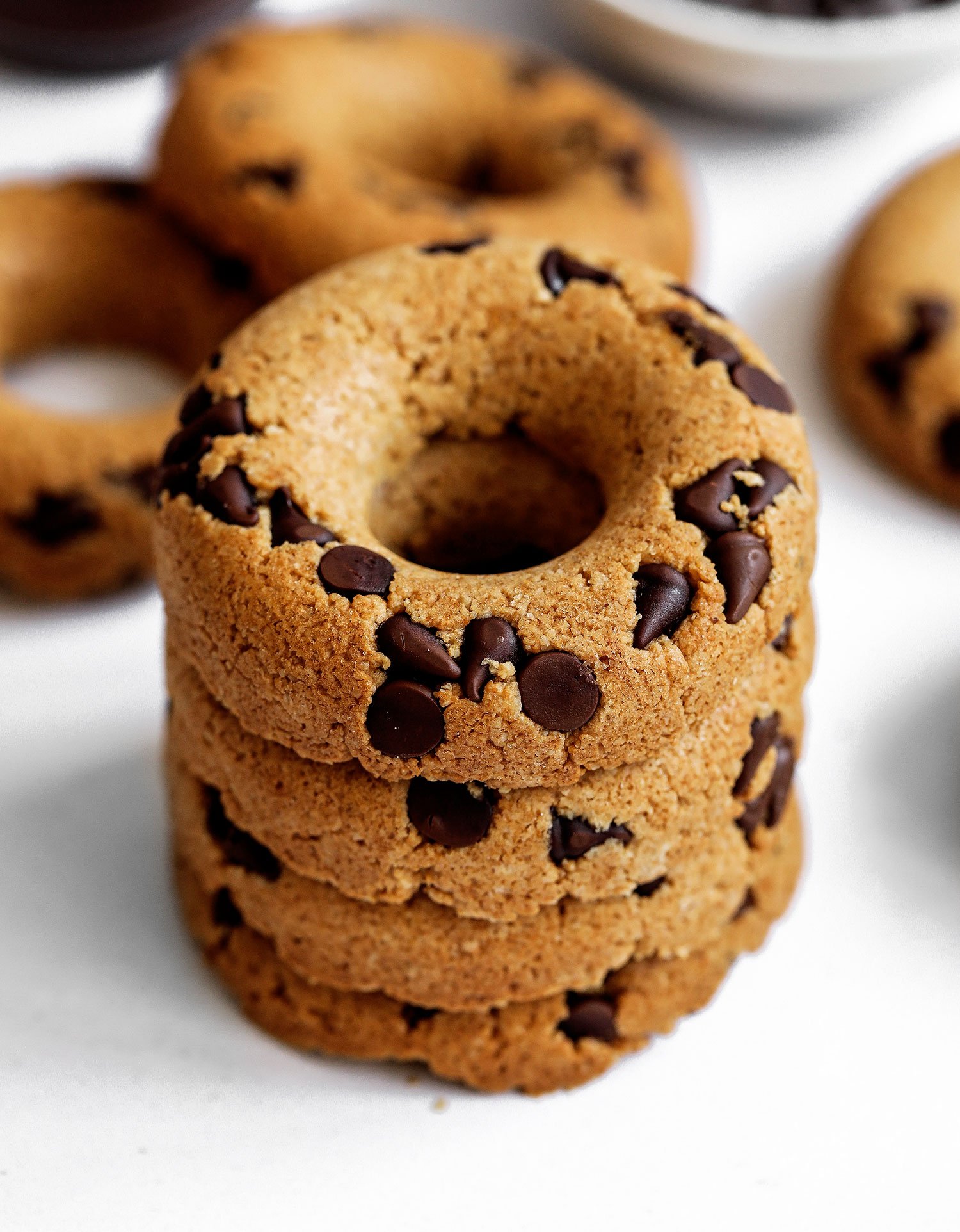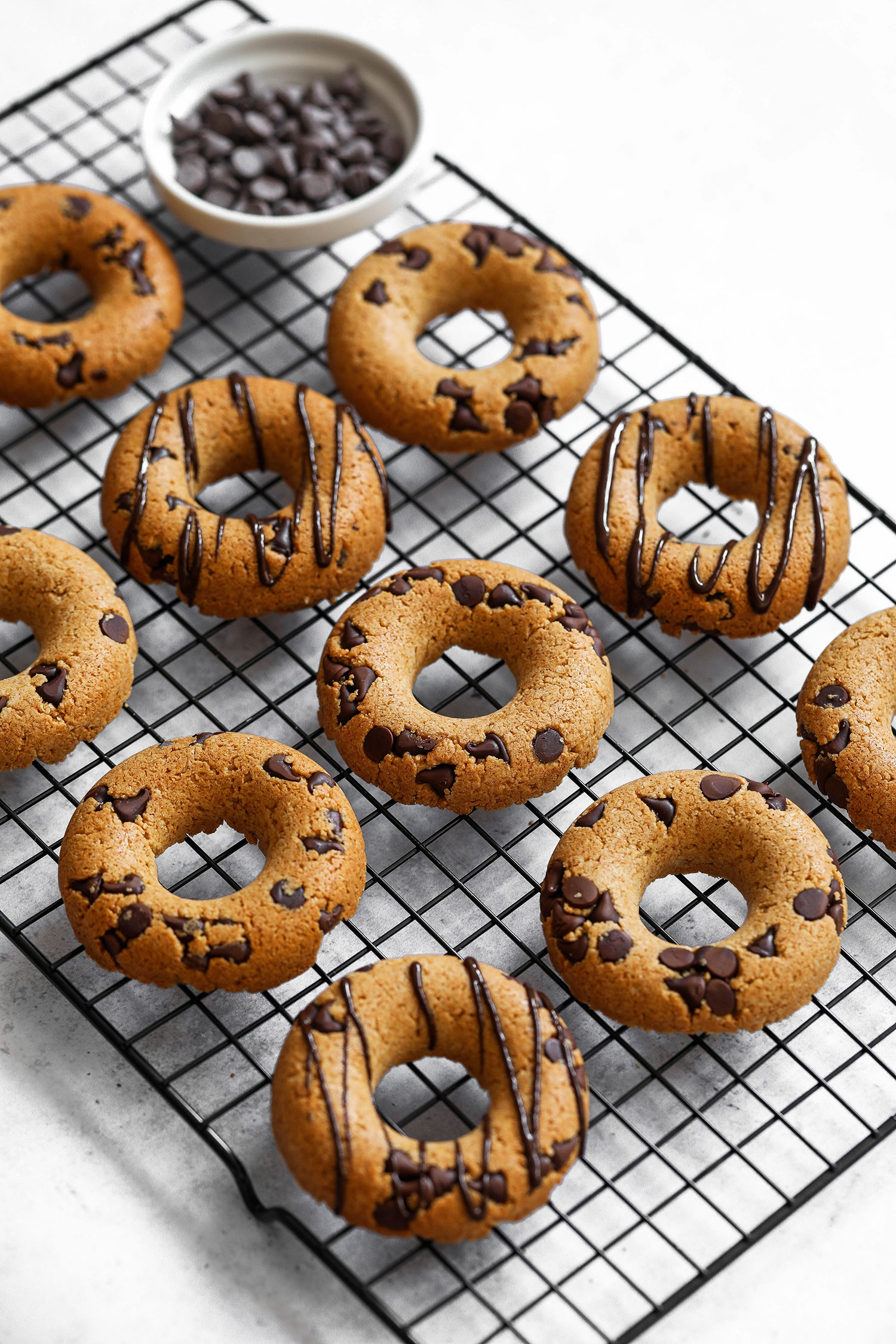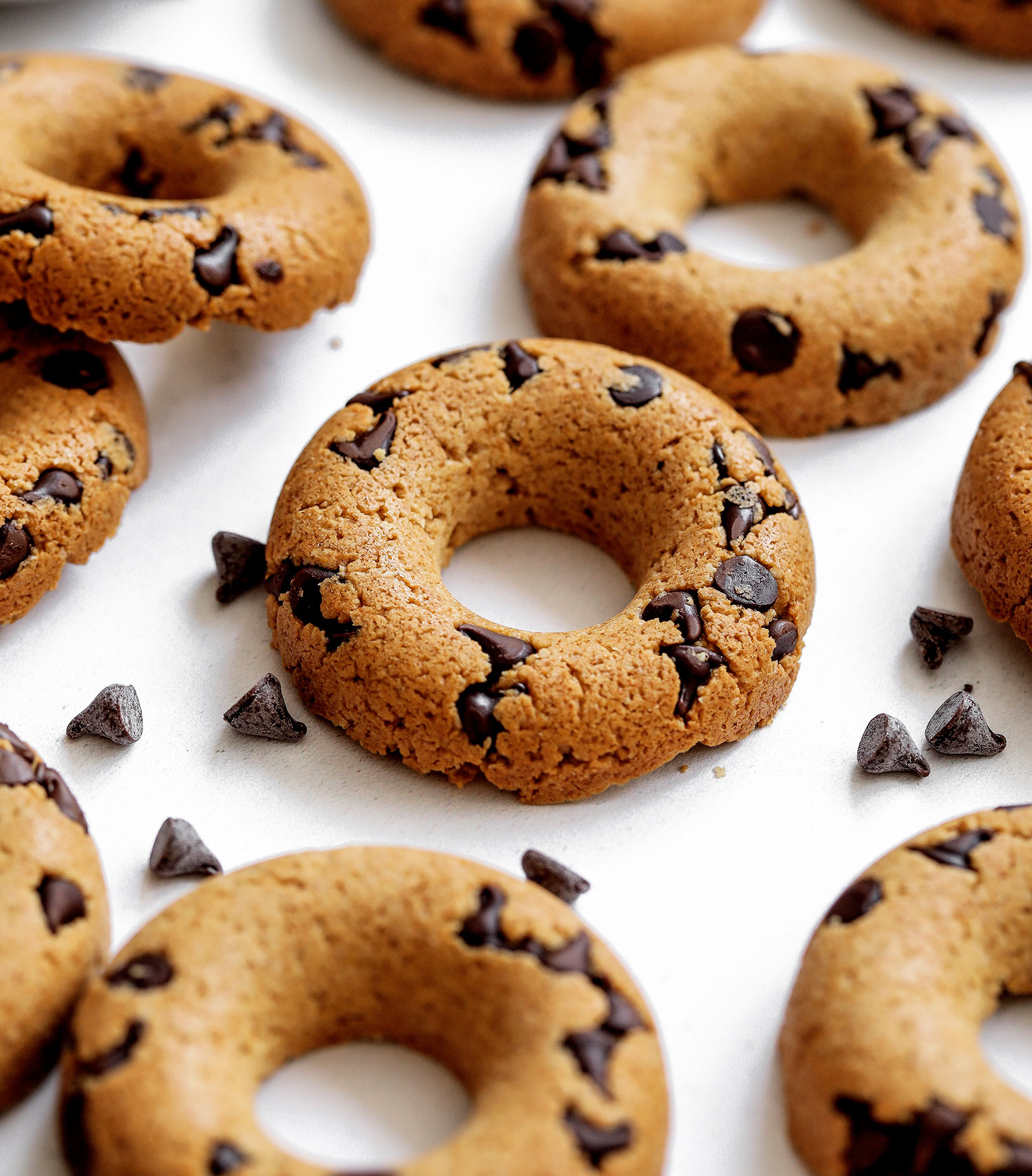 Don't have a doughnut pan? No worries, just make them as regular choc chip cookies. They'll taste just as delicious 😍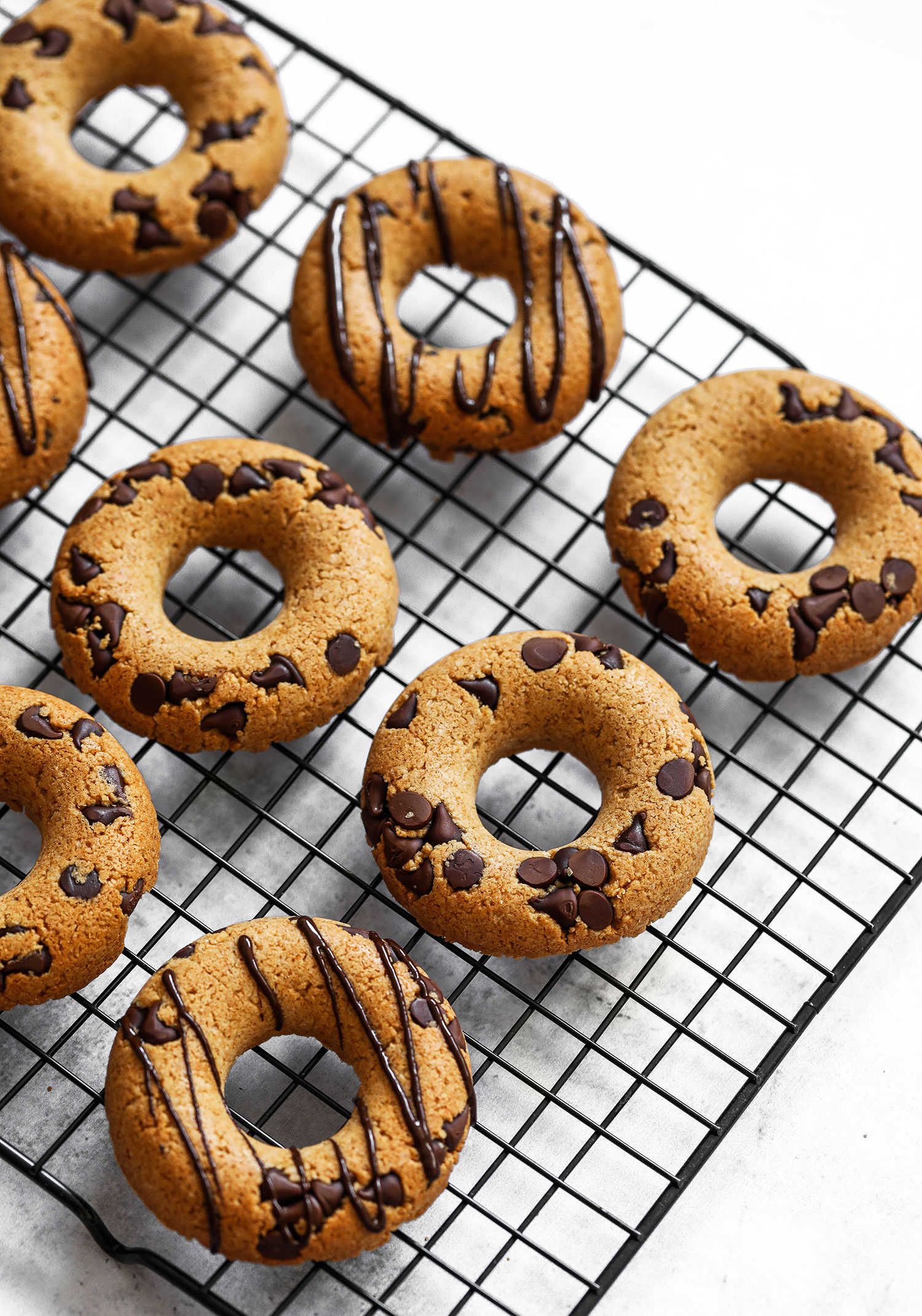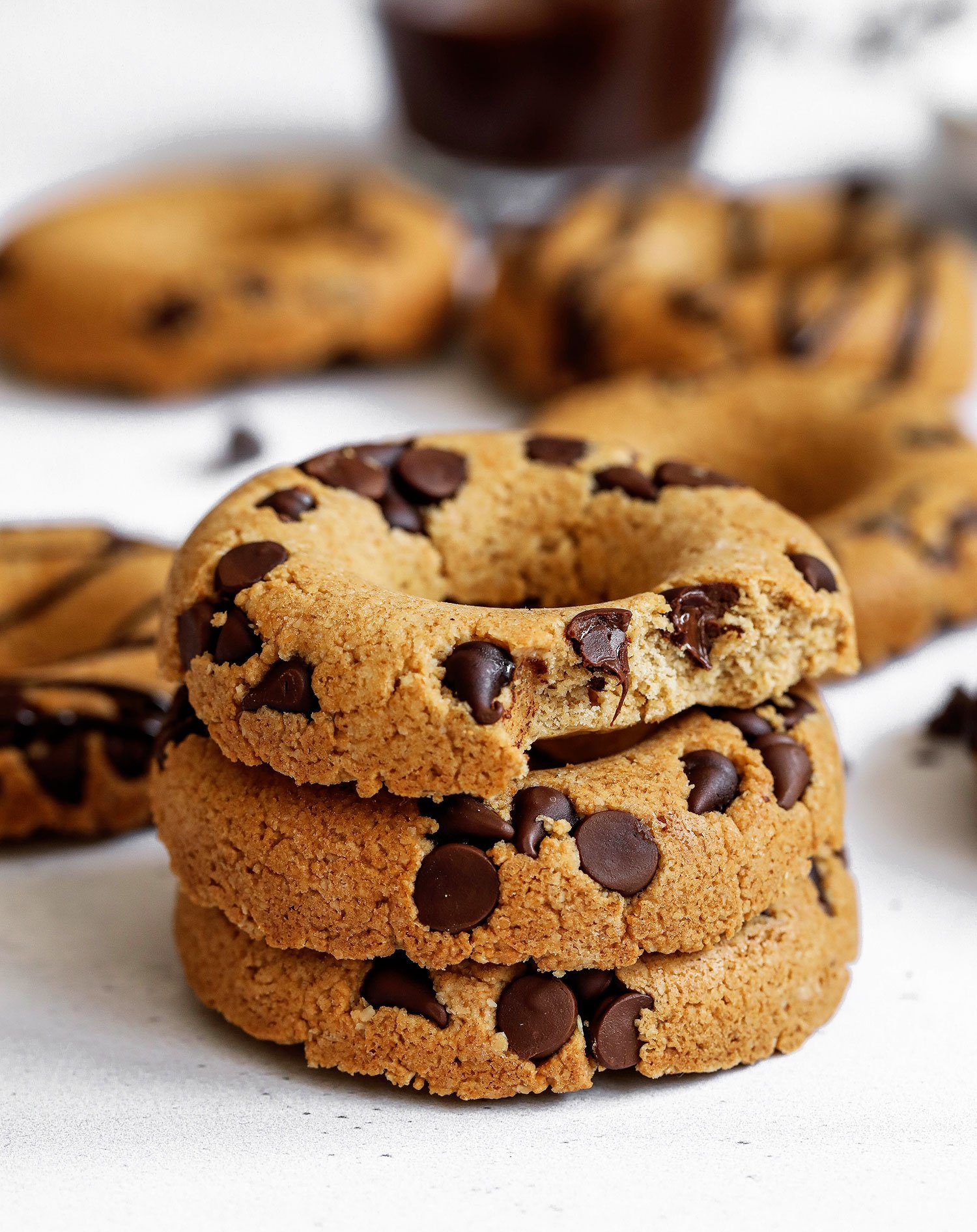 ---
Chocolate Chip Doughnut Cookies
Makes – 12
Ingredients
220g (2 cups) oat flour. Rolled oats ground into a flour in the food processor. Use gluten-free oats if necessary
4 tbsp brown or coconut sugar
1/2 tsp salt
1 tsp baking powder
4 tbsp maple syrup
4 tbsp coconut oil, melted
4 tsp milk of choice (I used oat milk)
6 tbsp dark chocolate chips
Method
Preheat your oven to 180C/160C fan/350F.
Add the oat flour, sugar, baking powder and salt to a mixing bowl.
Pour in the maple syrup, melted coconut oil and milk. Mix to combine.
Fold in the chocolate chips, then divide the mixture evenly between 2 x 6 hole silicon doughnut moulds*.
Bake for 20 mins, then leave to cool before transferring onto a cooling rack. The cookies will become crunchier as they cool down completely.
Store in an air-tight container so you don't lose the crunch!
*If using a non-silicon doughnut tin, make sure you spray it with vegetable cooking spray or brush it with some oil so you can remove them easily.
---

Share This Post