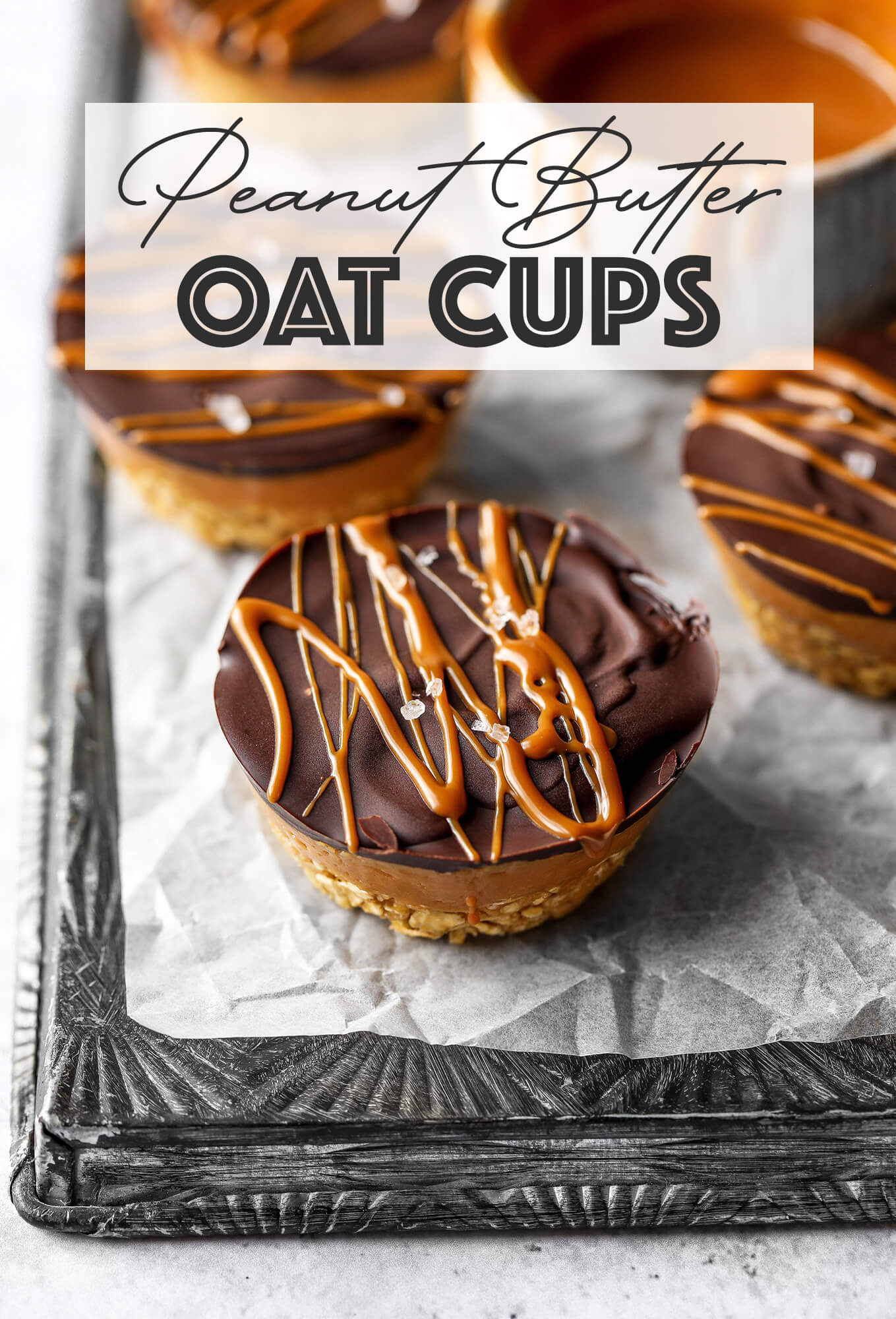 Crunchy cups with a layer of peanut butter all topped with smooth chocolate – these Peanut Butter Chocolate Oat Cups are super delicious and packed with goodness.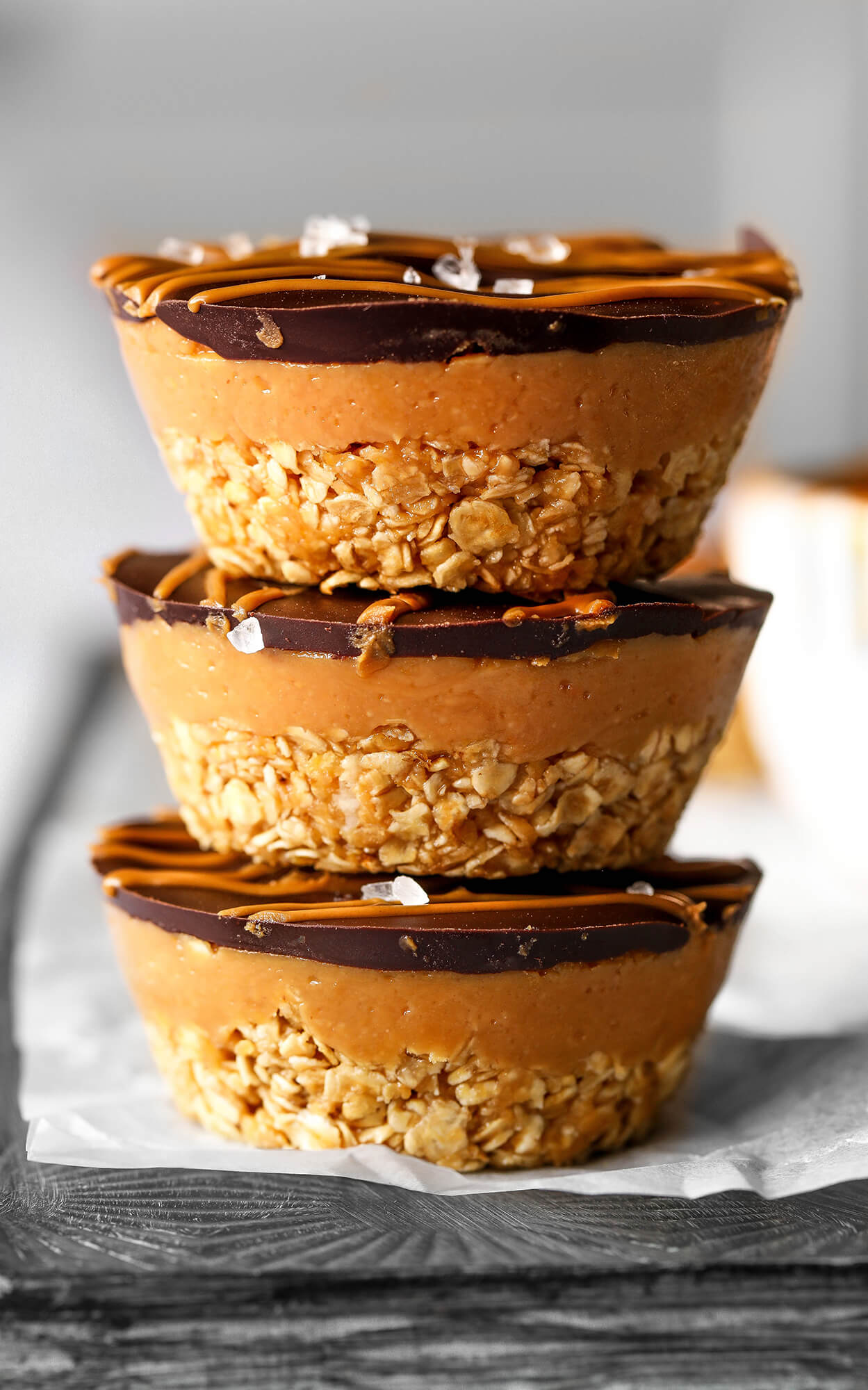 Even though we've had many hot days here in the UK, that shouldn't stop us from the joy of making our own treats. The way around it is to make desserts that don't require you turning on the oven. The last thing you want on a hot stuffy day is to add to the unbearable heat by turning on the oven unnecessarily.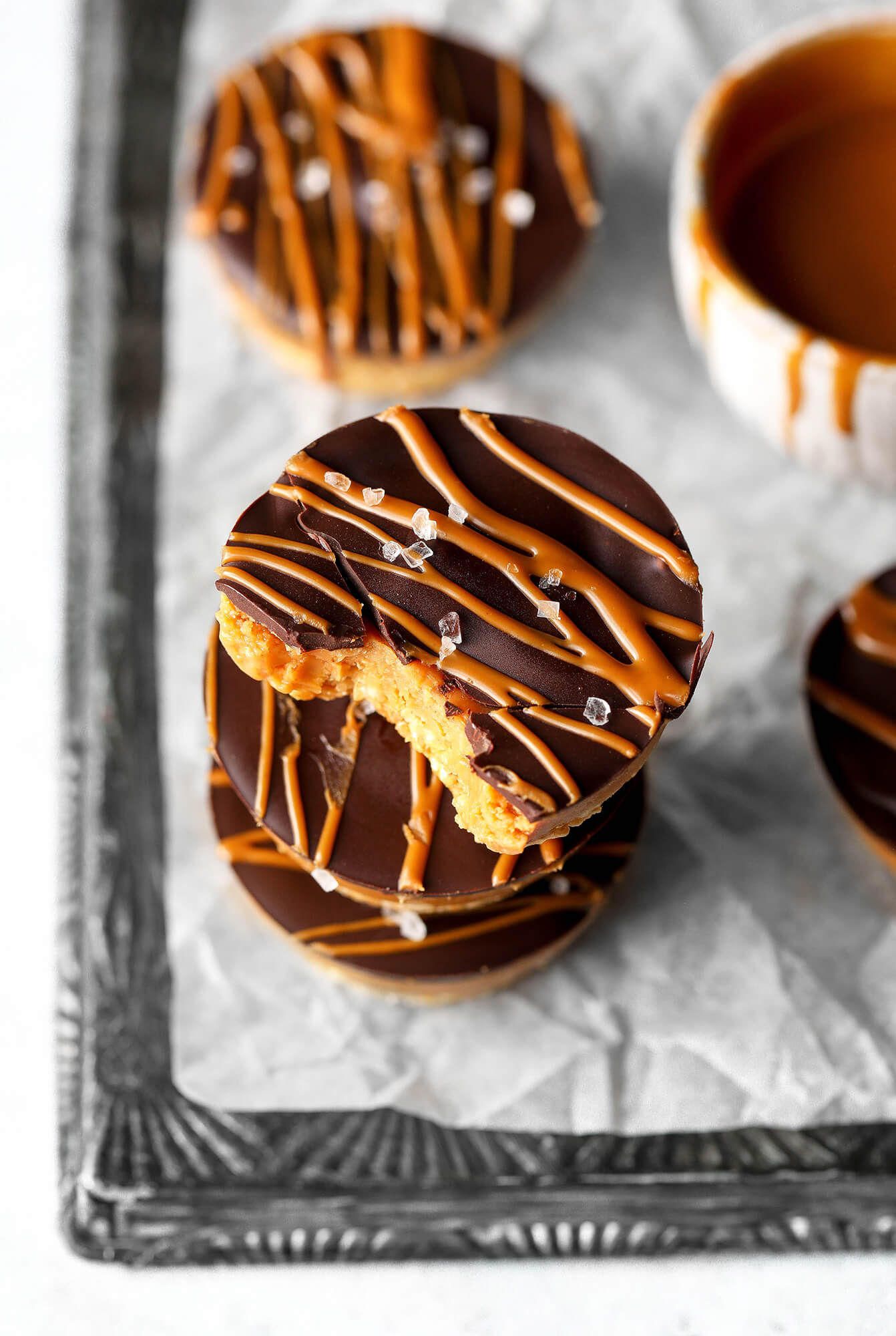 Treats like these peanut butter chocolate oat cups are perfect for such warm and clammy days. They're no-bake and they're served cold straight from the fridge. The no baking part also means they're a lot faster to make and less fuss. Oh and did I mention they taste freaking amazing? 😀
As well as being really easy to make, these cups are healthier than your average treat as they're made with oats, peanut butter and dark chocolate with a little bit of maple syrup to sweeten.
A must try if you like peanut butter, chocolate and/or caramel!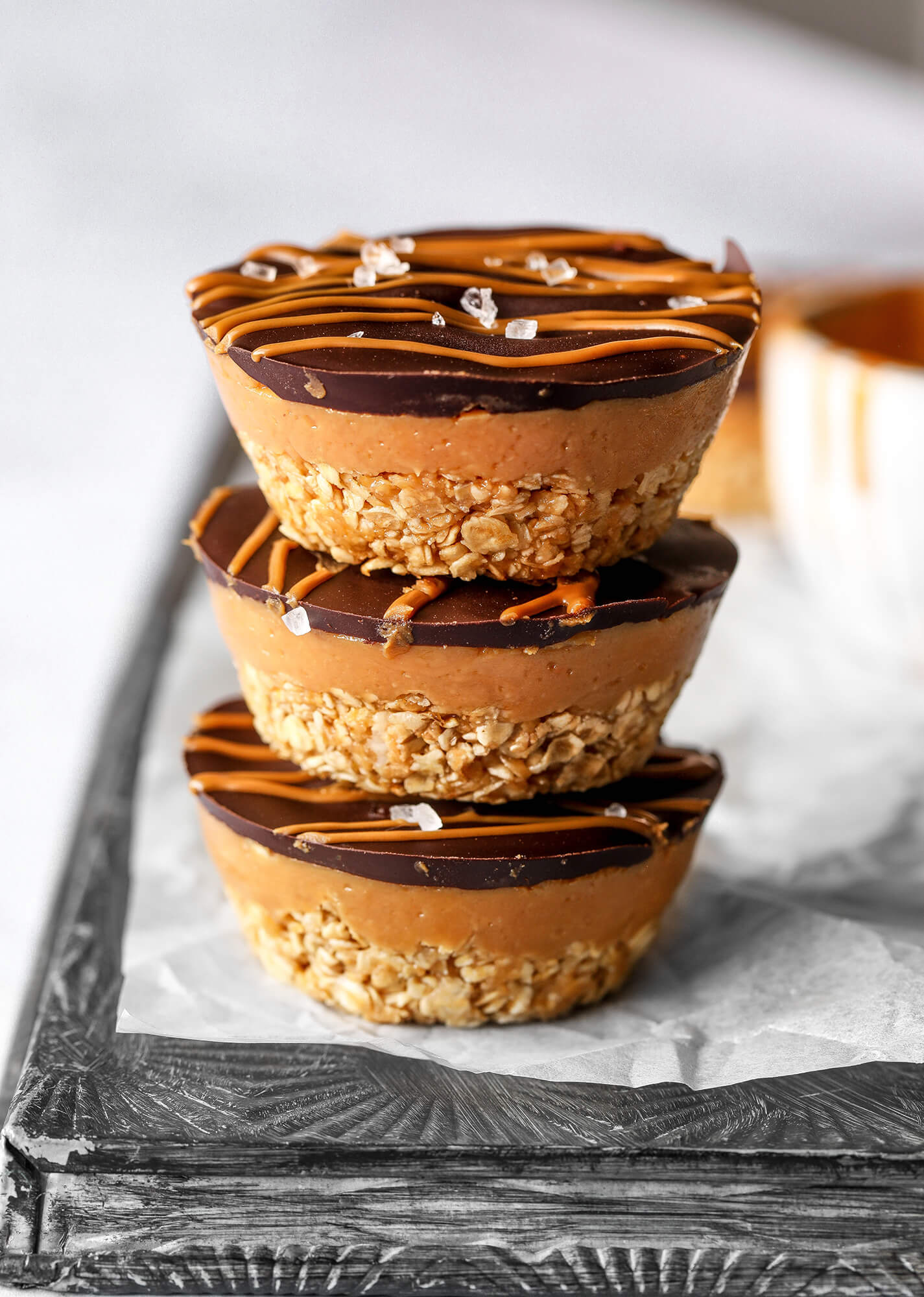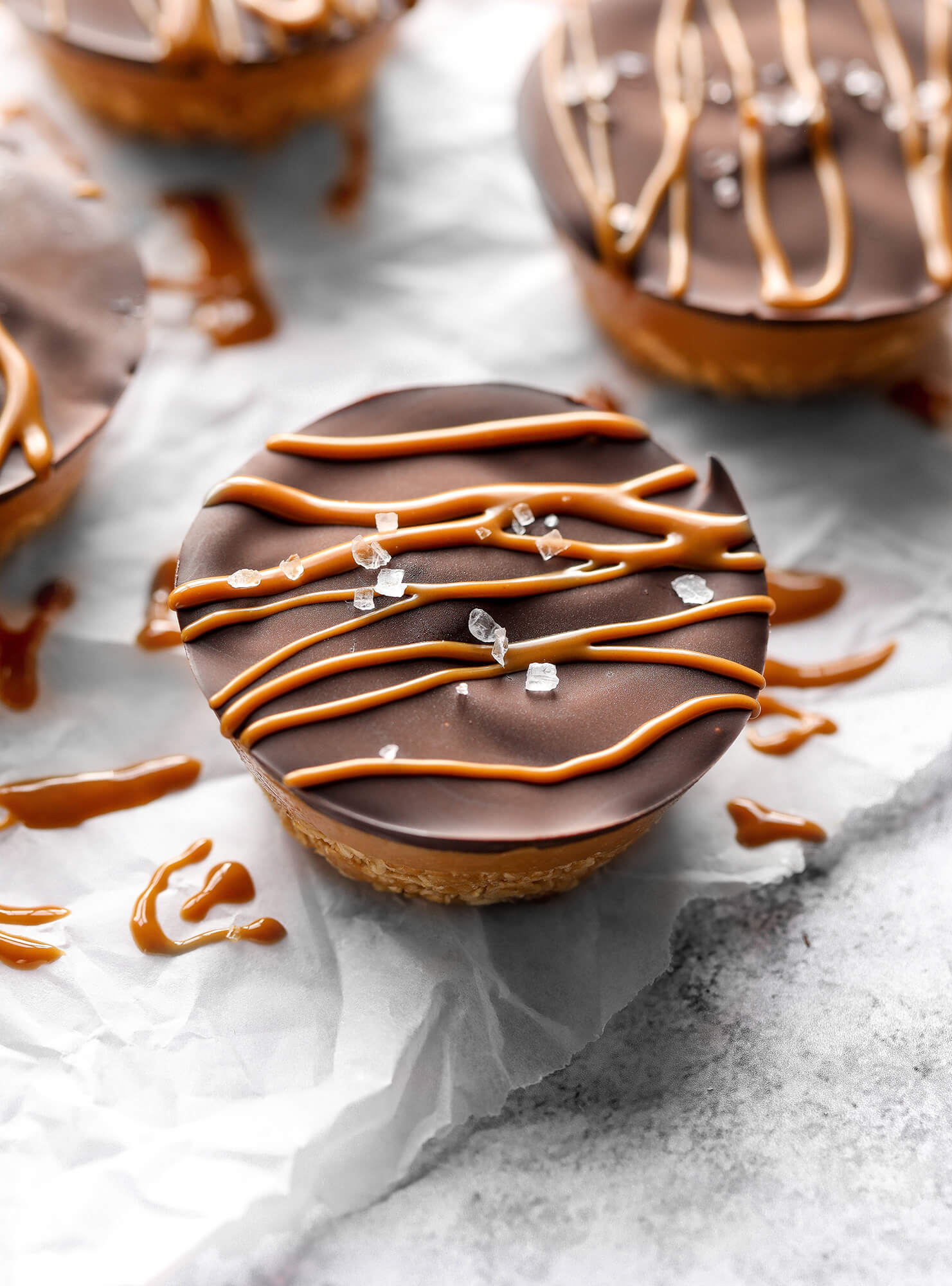 Peanut Butter Chocolate Oat Cups
Makes – 6 cups
Ingredients
For the oat base
70g (3/4 cup) rolled oats – use gluten-free oats if you're allergic/intolerant to gluten
2 tbsp smooth peanut butter
2 tbsp maple syrup
Pinch of salt
For the peanut butter layer
100g (6 tbsp) smooth peanut butter
1 tbsp maple syrup
For the topping
70g dark chocolate, melted
Method
Mix all the base ingredients in a bowl, then press into a 6 cup silicon muffin tray. Freeze for 15 minutes.
In the meantime mix the peanut butter and maple syrup in a small bowl to create the middle layer, then spread over the oat bases and top with the melted chocolate.
Refrigerate until hardened. Enjoy!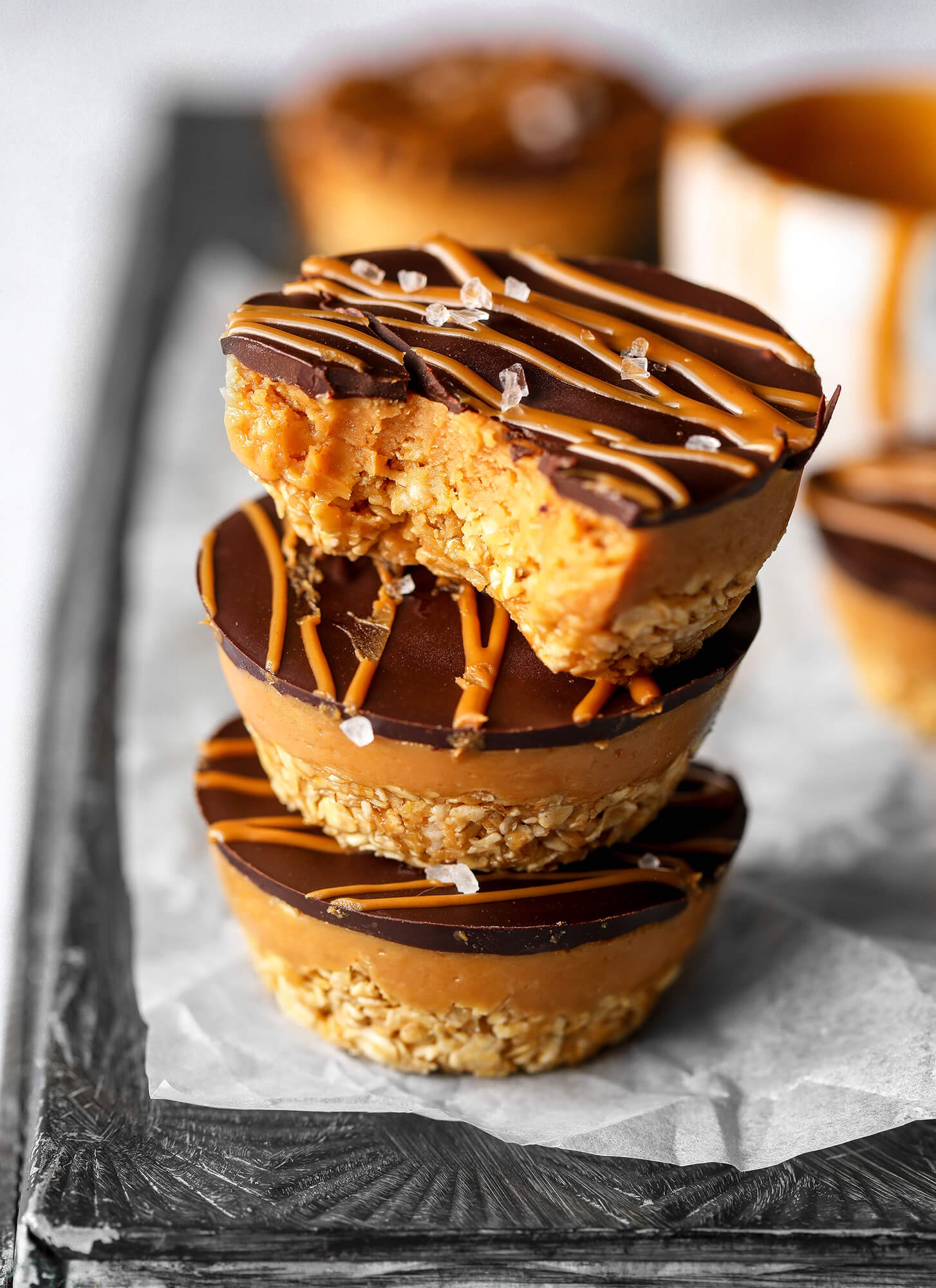 Share This Post