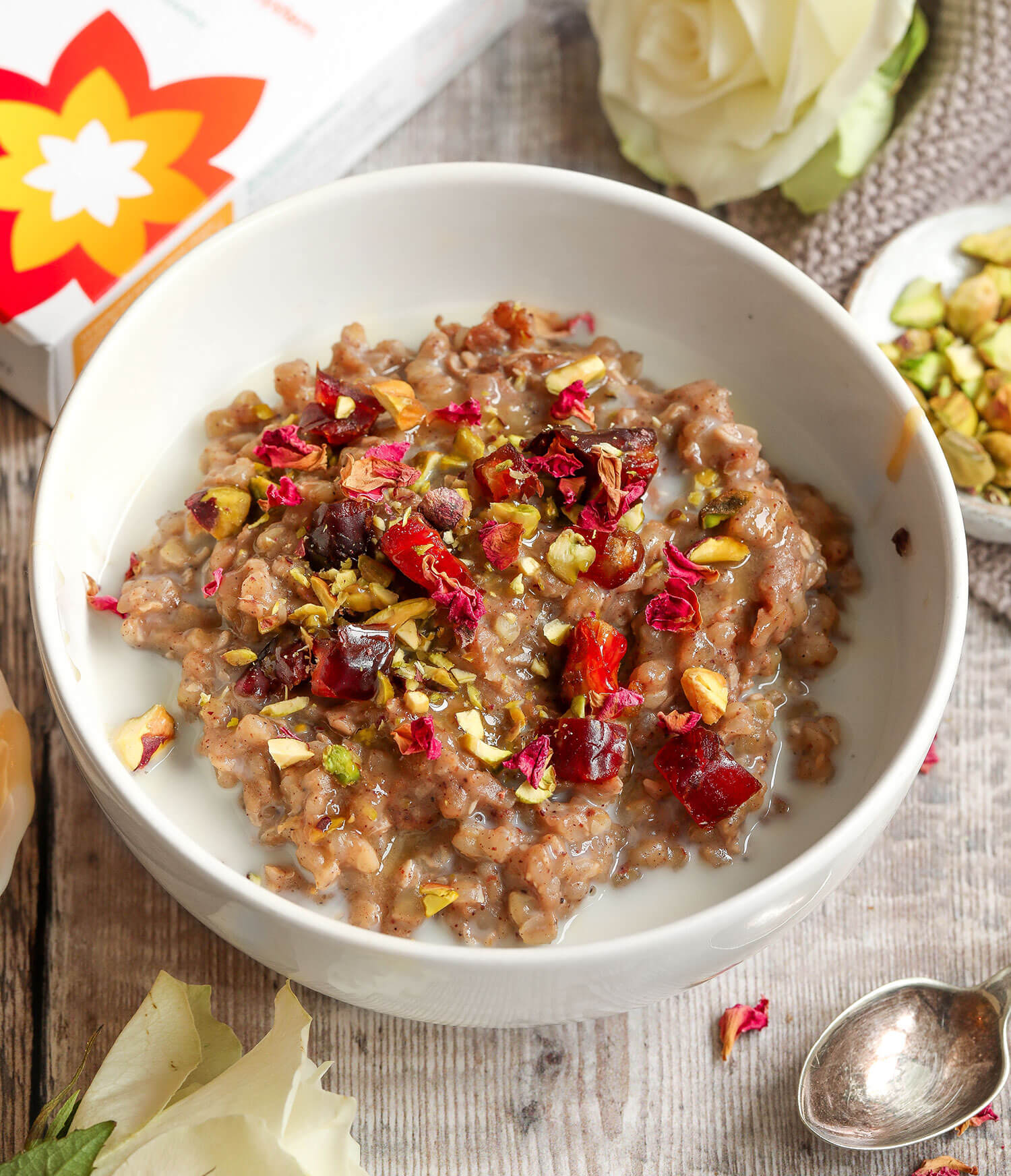 This buckwheat 'rice' pudding is a healthier take on the original rice pudding. You can enjoy it as a hearty breakfast, lighter dessert or even as a snack.
Now that the weather is getting colder, we're all craving warming and comforting foods. Warming bowls like this buckwheat pudding is just what I need to get me out of bed on a cold, dark morning. Spiced with cinnamon, cardamom and ginger making it perfect for autumn and winter months.
I used light coconut milk and oat milk to make it lighter since I like eating it for breakfast. You can use full fat coconut milk if you want a creamier, richer texture. You can top it with whatever you fancy, but I think that chopped pistachios and dates go so well with the aromatic spices infused in this treats.
Here's how to make it: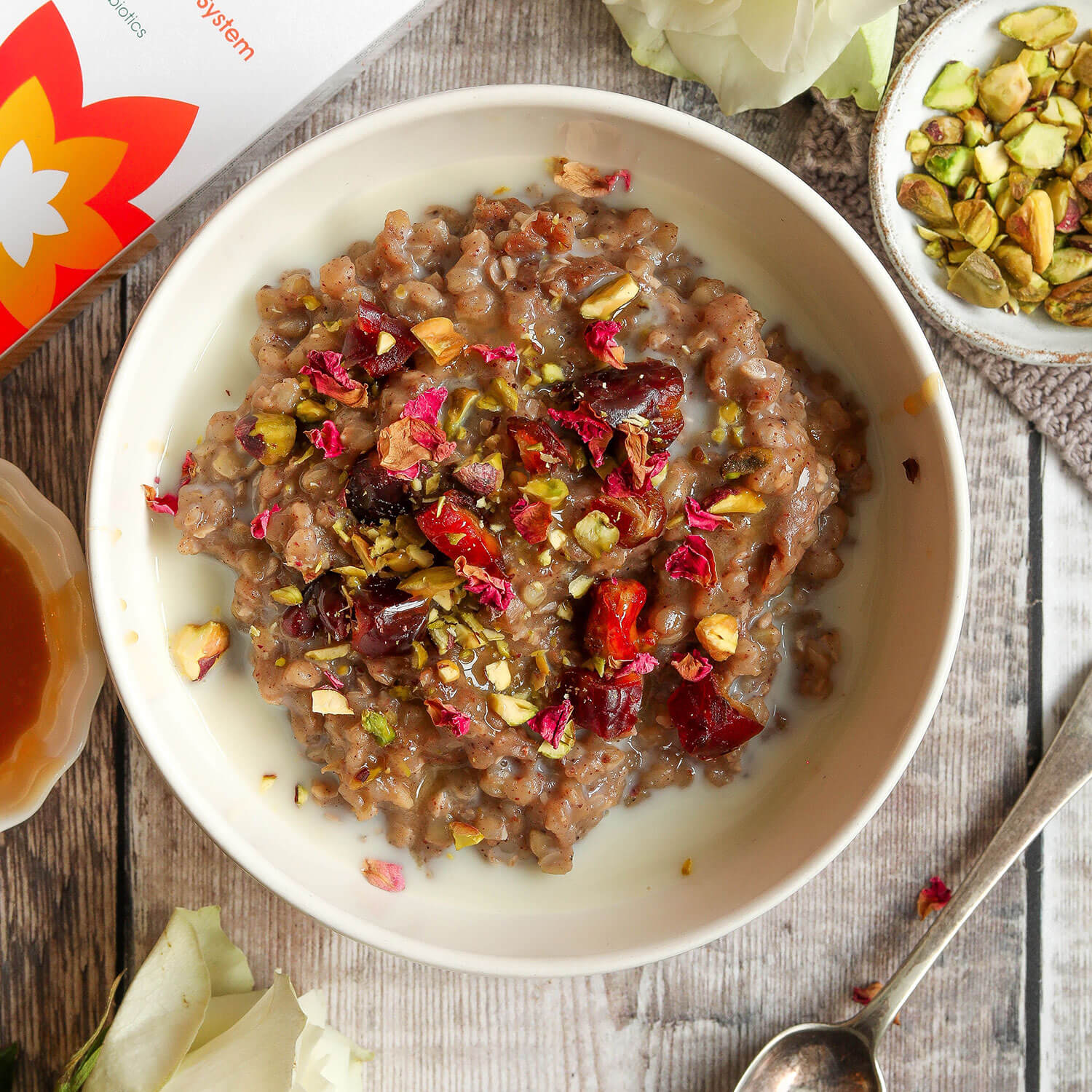 Buckwheat 'Rice' Pudding
Serves – 1
Ingredients
1/3 cup buckwheat, soaked in water overnight
1/3 cup light coconut milk
2/3 cup oat or almond milk
1 tbsp maple syrup
1 tsp cinnamon
1/2 tsp cardamom
1/4 tsp ginger
Pinch of salt
Method
Drain and rinse the buckwheat, then transfer all the ingredients into a saucepan. Bring to a boil, then cover and reduce heat and let simmer, stirring from time to time, for 20-25 minutes, depending on the texture you prefer.Remove from heat and transfer into a serving bowl. Pour over more milk and top with chopped pistachios and dates.