If you follow me on Instagram you would have seen on my stories that I received a delivery from Box'd Fresh, which they sent me to try out and to give my honest opinion on. I've never tried a food delivery service like this and when I found out that they offered healthy and vegan options, I knew I had to try it!
What's Box'd Fresh?
Box'd Fresh is a meal delivery subscription service offering both meat and vegan options. Each week they have six new recipes to choose from and there are at least two vegan meals every week. The week that I received my box happened to be a week that included three vegan options, and they were all equally mouth watering!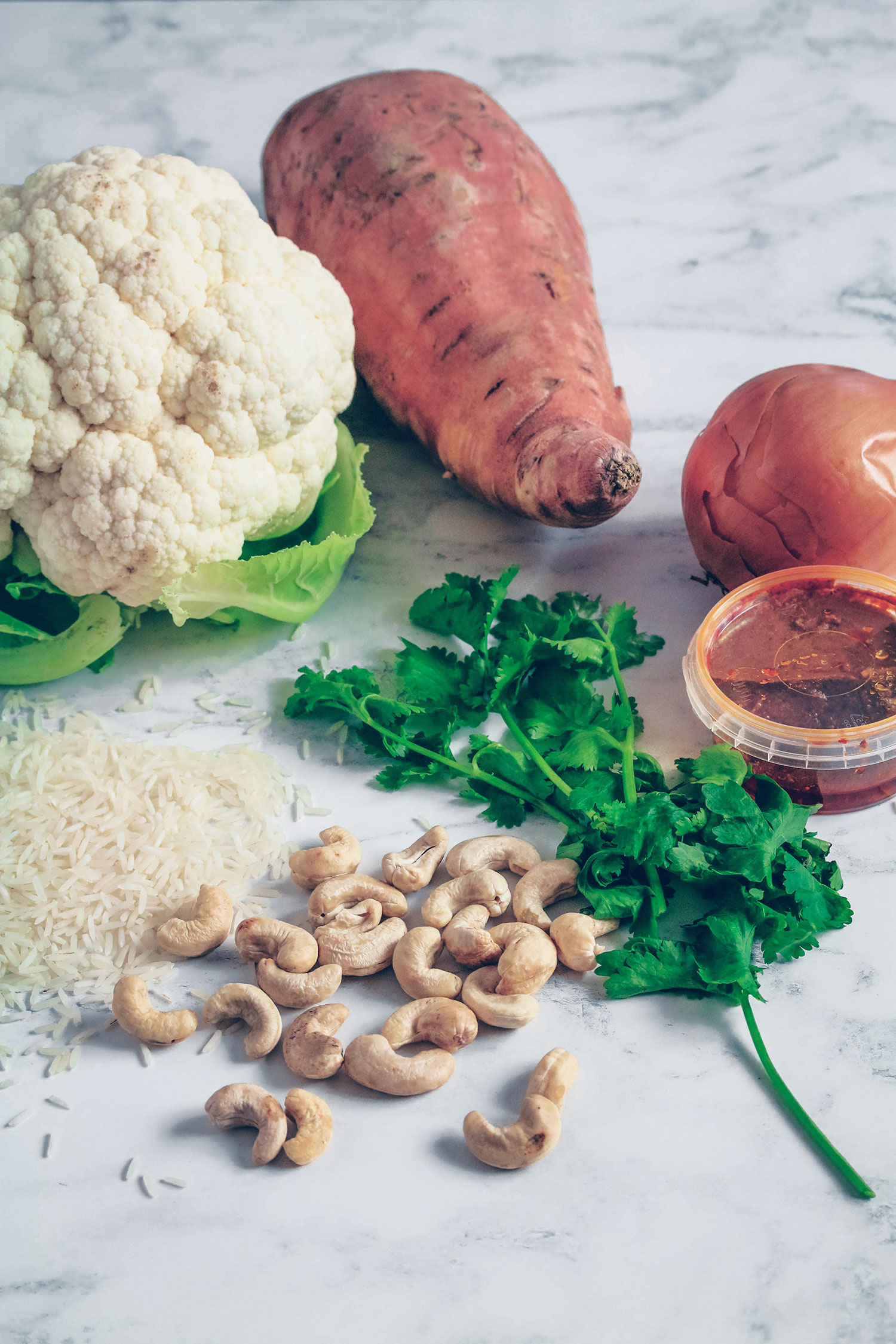 What I liked about Box'd Fresh subscription service:
I'm the one who cooks in our household and I usually make everything from scratch. We rarely go out to eat or get takeaways and we never buy ready meals. I don't usually buy things like veggie burgers or vegetarian alternative packaged meals as I try to minimise the amount of packaged and pre-prepared foods we consume. So as you can imagine it can sometimes be a bit too much preparing and cooking three meals a day from scratch at the same time as ensuring they're healthy and nutritious. Some days I just don't feel like cooking, especially when I've been planning recipes and basically thinking about food all day! Sometimes it's nice to sit back and let someone else do the planning for you.
I love how simple the recipes were! They sent me all the necessary ingredients, apart from things like olive oil, salt and pepper, and the instructions were very short and straight forward. They even went to the effort of bolding the key ingredients in the instructions so I could easily find where and when I had to add each ingredient in the cooking process. Everything is pre-portioned and they only send you what you need so you don't have to weigh or workout how much of each ingredient to add. Basically what comes in the box goes into the dish!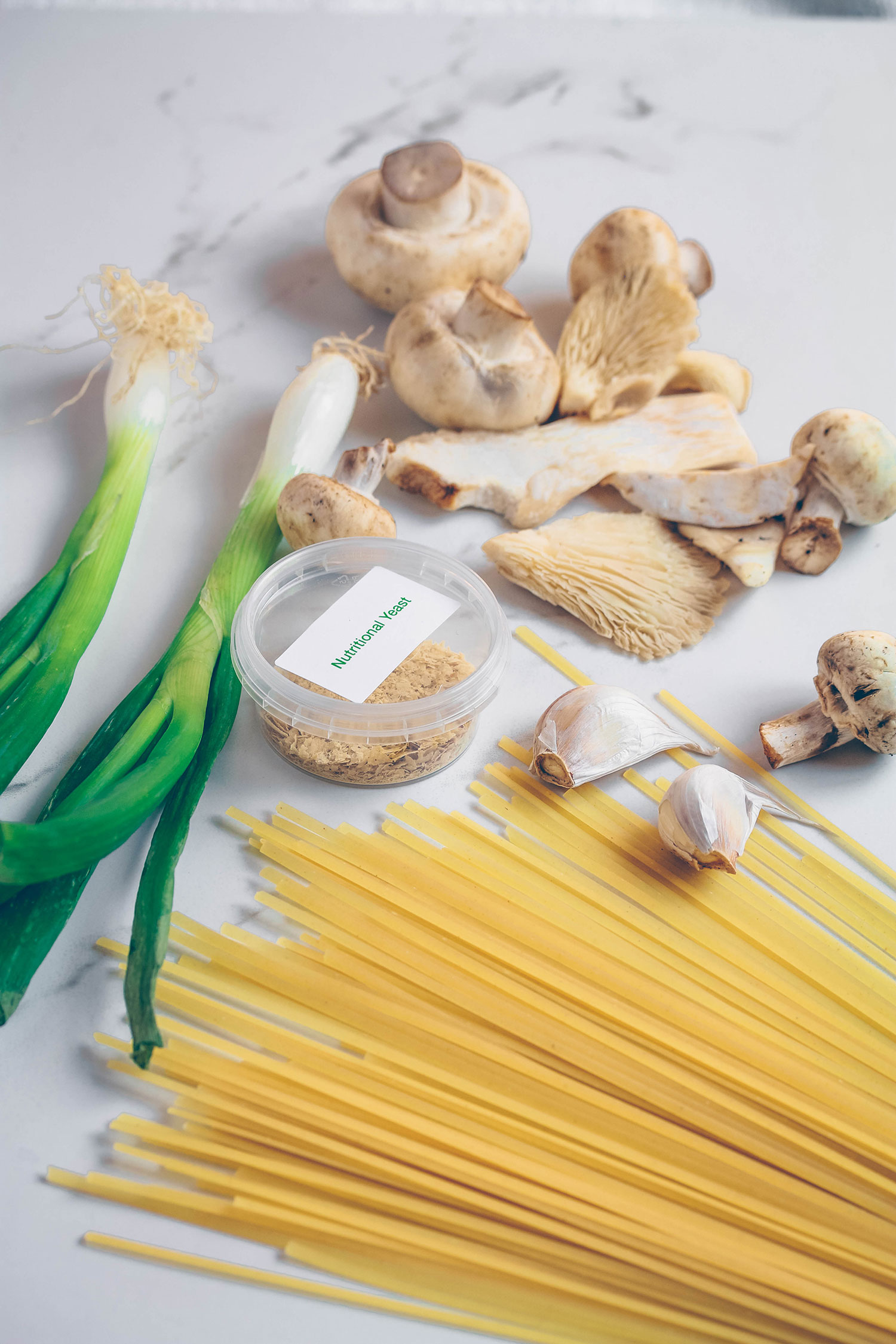 Another thing I like about Box'd Fresh is that it's given me the opportunity to try different food combinations and cooking methods that I wouldn't have tried otherwise. As you may have already noticed, most of my blog recipes are sweet treats. When it comes to savoury meals, I can get a little bit lazy and repetitive. I will use the same ingredients and same cooking methods that I'm comfortable with as it means less thinking and it's quicker since I know what I'm doing. It was nice trying out another person's recipes and cooking methods for a change and it's definitely helped me broaden my palette.
A cool thing about their ingredients is that they're all fresh, seasonal, organic and locally sourced from British farmers, which I think is amazing! Their recipes are from all over the globe so if you're a foodie and like trying out different cuisines, this service is for you!
Also, each recipe comes with clear nutritional breakdown on the recipe cards like how many calories, protein, fat, etc. there is in each suggested serving. Nice to see that all three vegan recipes I tried supplied me with my daily intake of protein!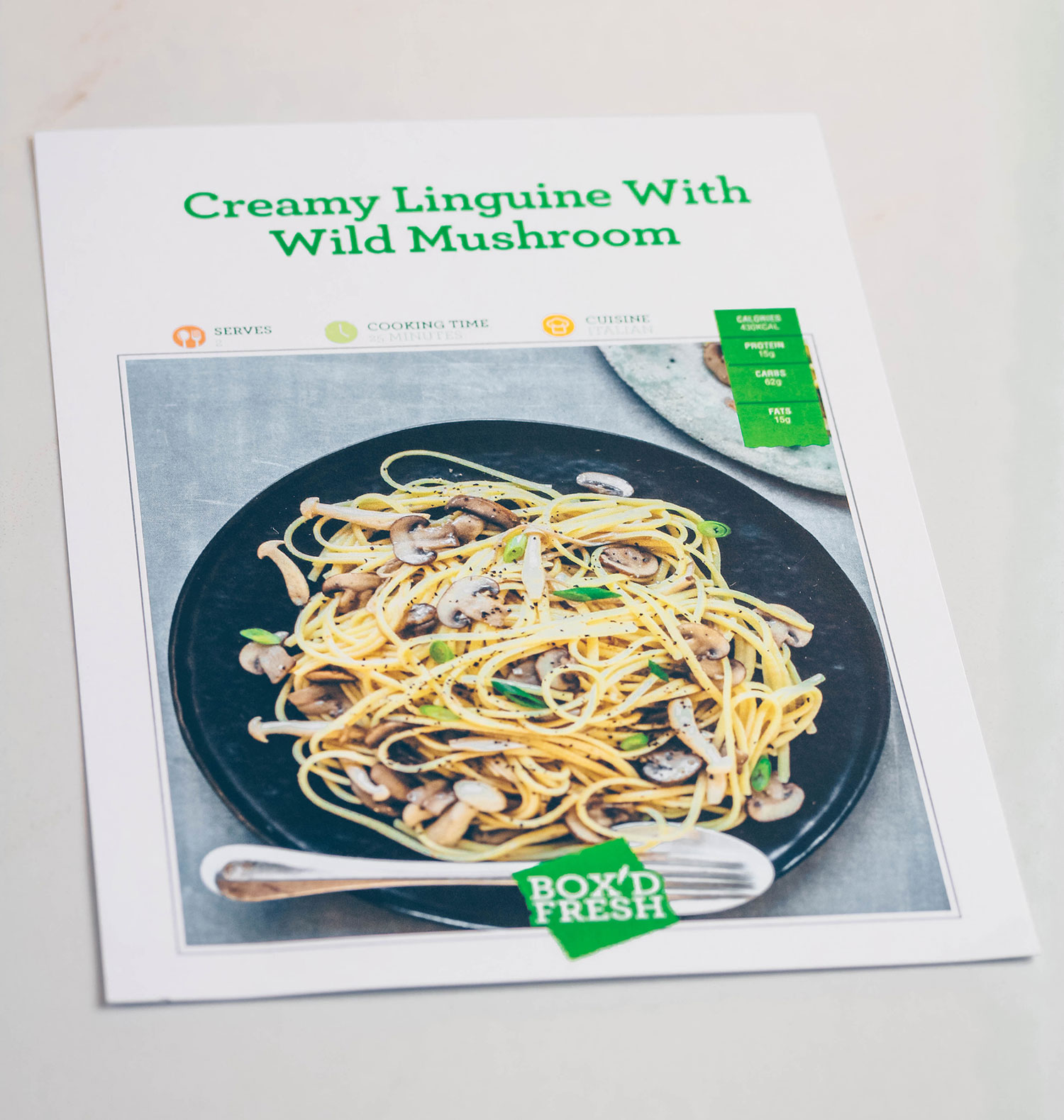 How much does it cost?
One person plan – £8.75 per meal
Two person plan – £6.95 per meal
Family plan – £5.95 per meal
---
OK, so now onto the food! Here's the Box'd Fresh recipes that I tried:
1) Spinach, Sweet Potato & Lentil Dhal
This was such a hearty and satisfying meal packed with flavours. It's also so nutritious with a good balance of protein, carbs and fats topped with crunchy cashews and fresh coriander for extra yumminess!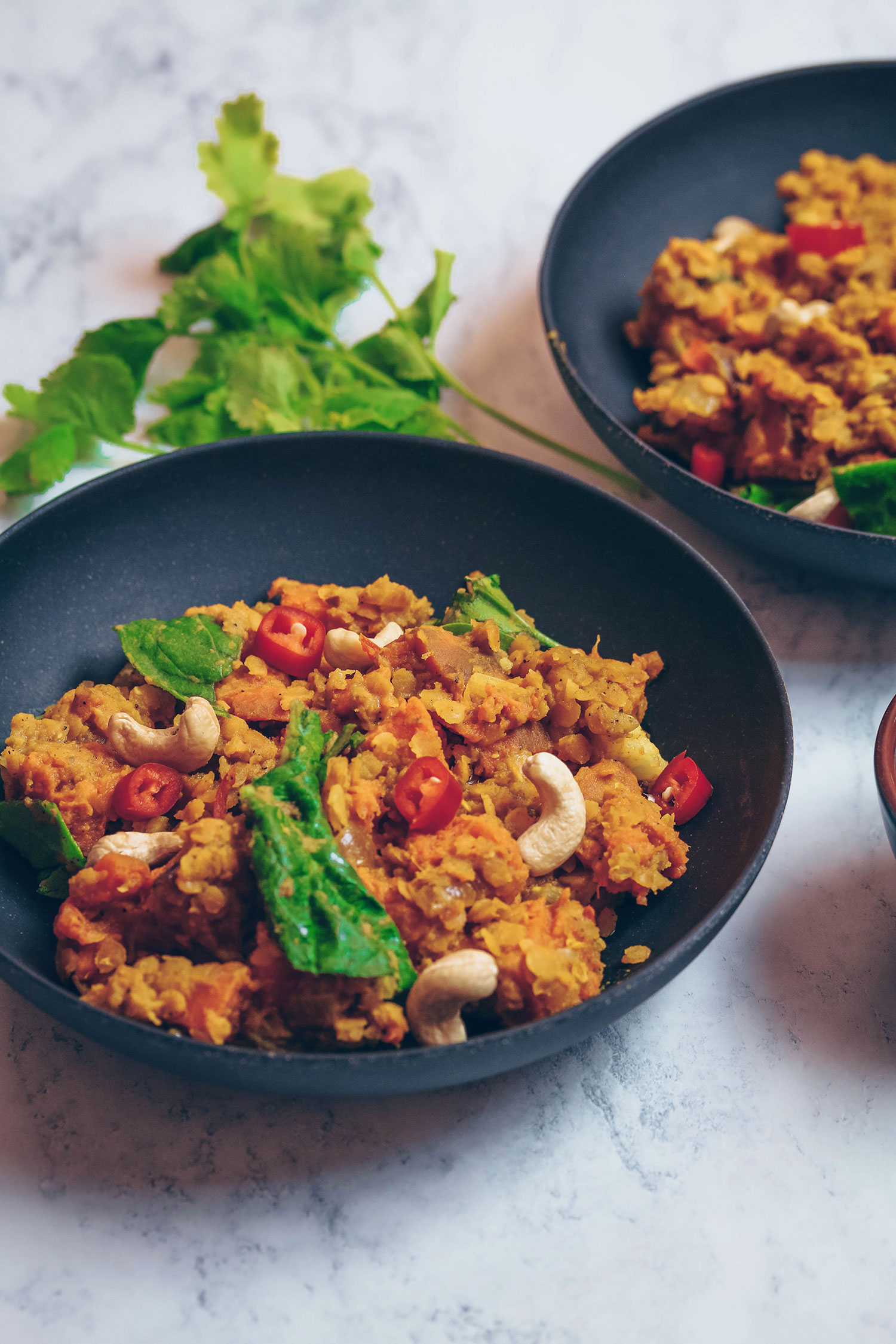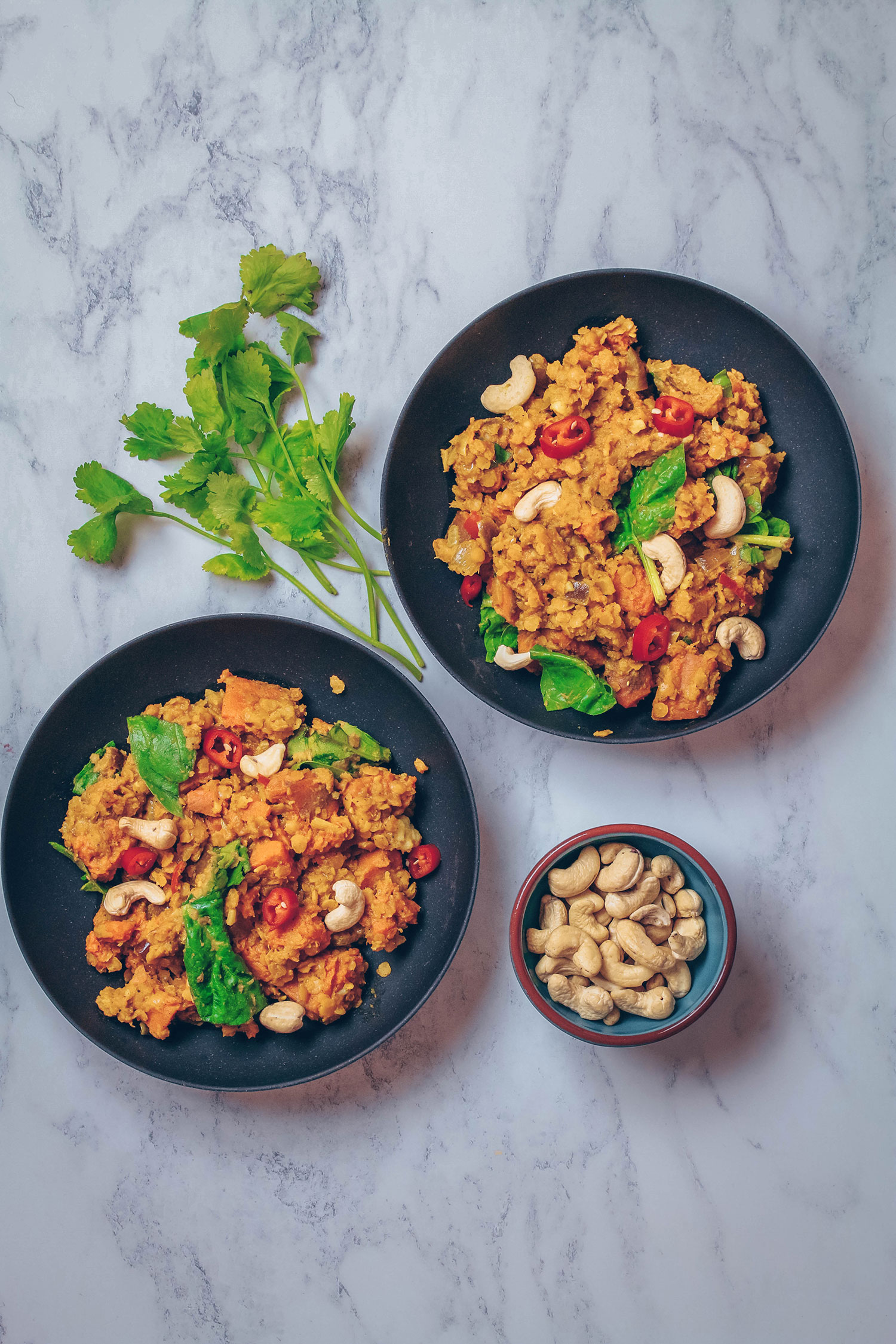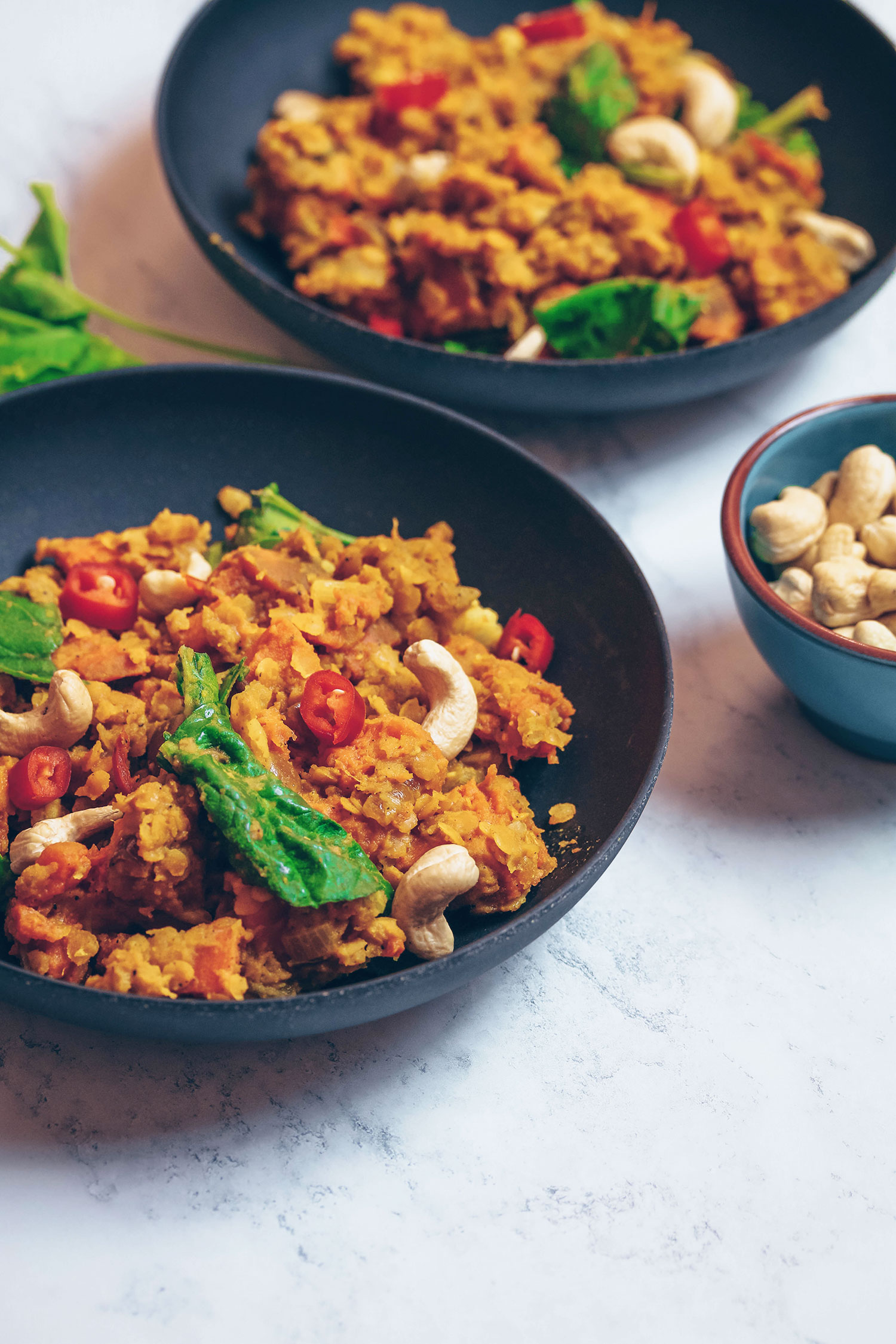 2) Creamy Linguine With Wild Mushrooms
This was the quickest and most straight forward out of the three recipes. I was surprised how tasty it was using only five ingredients! Definitely a good option to go for when you're looking for some comfort food at the end of a long day.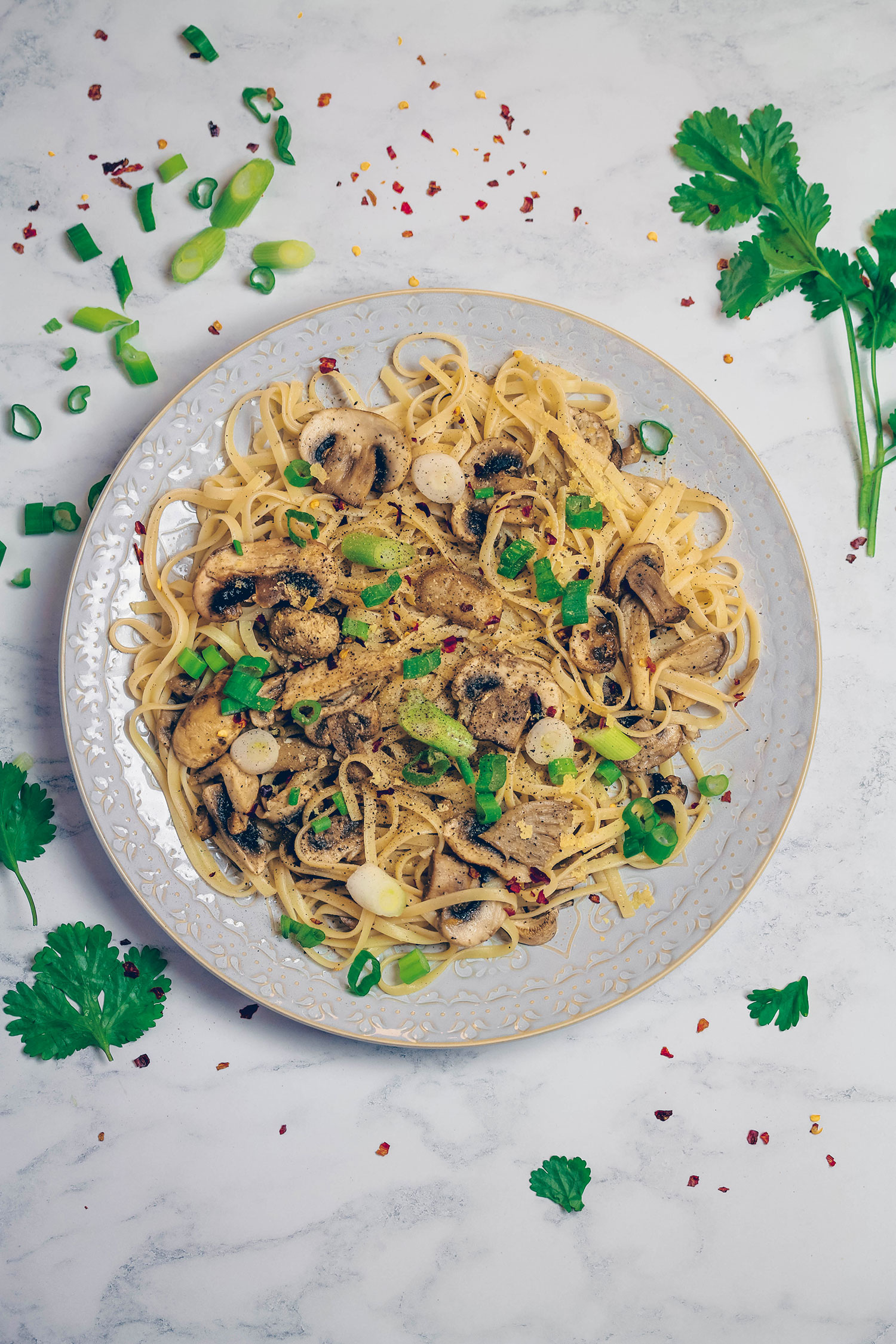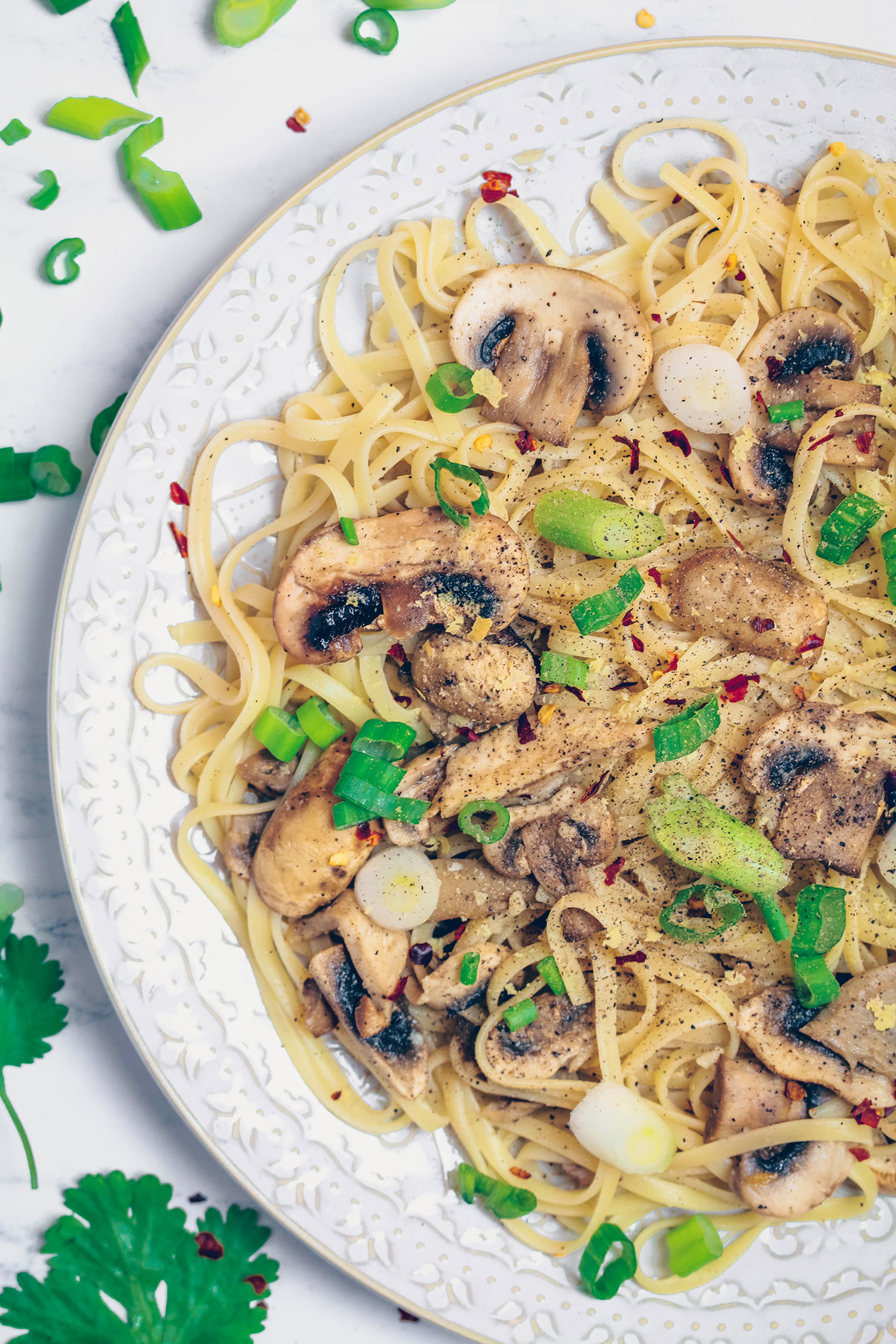 3) Vegetable Biryani
I love Biryani and Indian food in general. This meal was really simple to make and the recipe used the microwave instead of the stove to cook the rice and cauliflower, so it was ready within 25 minutes from start to finish. Not bad for a biryani!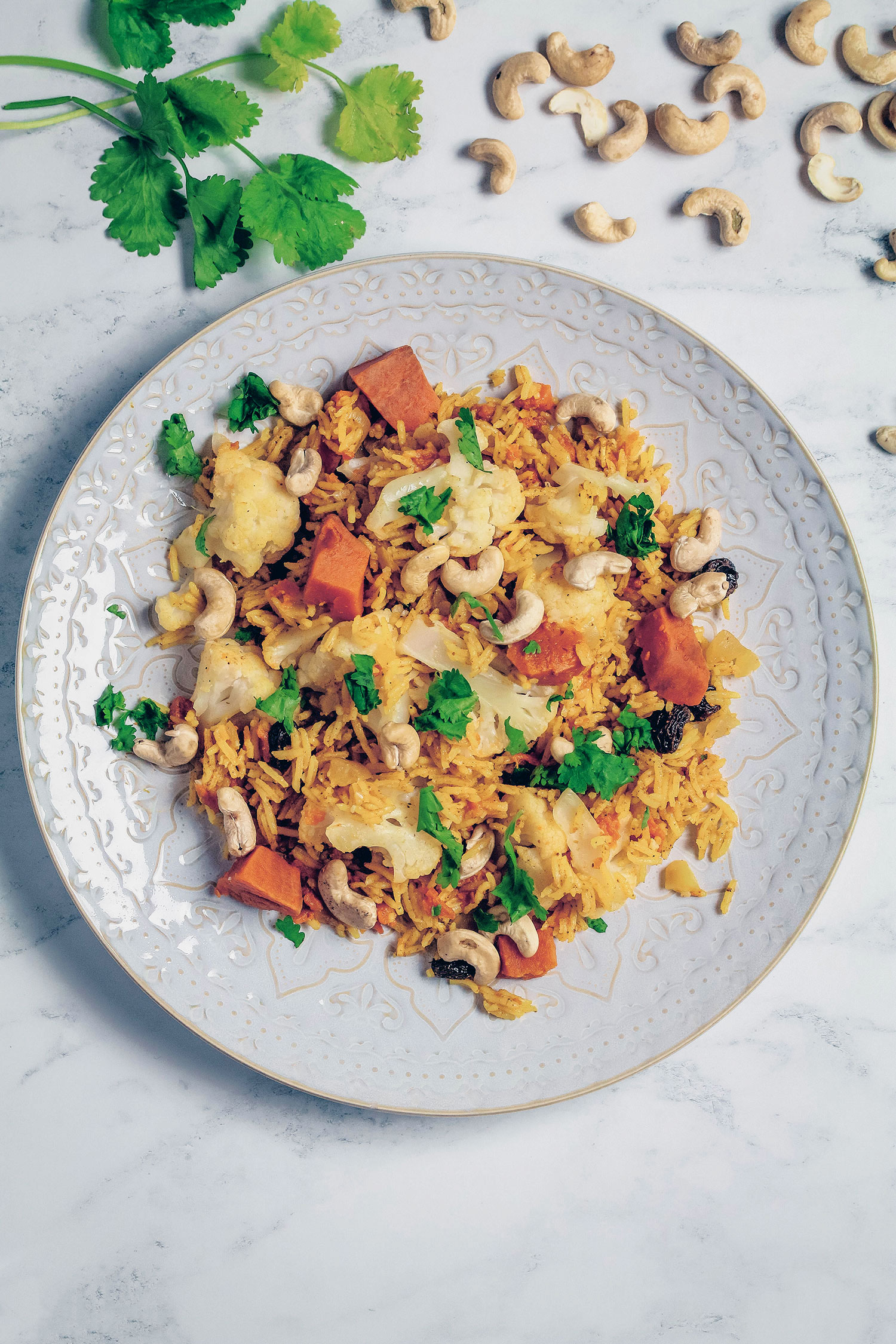 All in all, I really enjoyed trying out all three recipes and would definitely try Box'd Fresh again, especially if I know I'll be having a busy week and want to take the hassle and stress out of my evening meals.
Have a look here at what meals they have on their menu this week!
Thanks to Box'd Fresh for sponsoring this post. I wasn't asked or obligated to give them a good review and I always give my honest opinion. Thank you for supporting the brands that help Nadia's Healthy Kitchen keep growing.