Blueberry Pear Chia Pudding
Chia pudding is such a convenient and fuss free breakfast that you can prepare the night before and take with you to work or school the next morning. Chia seeds, blueberries and pears are all good sources for vitamin K. Put them all together in one bowl and you have a vitamin K powerhouse!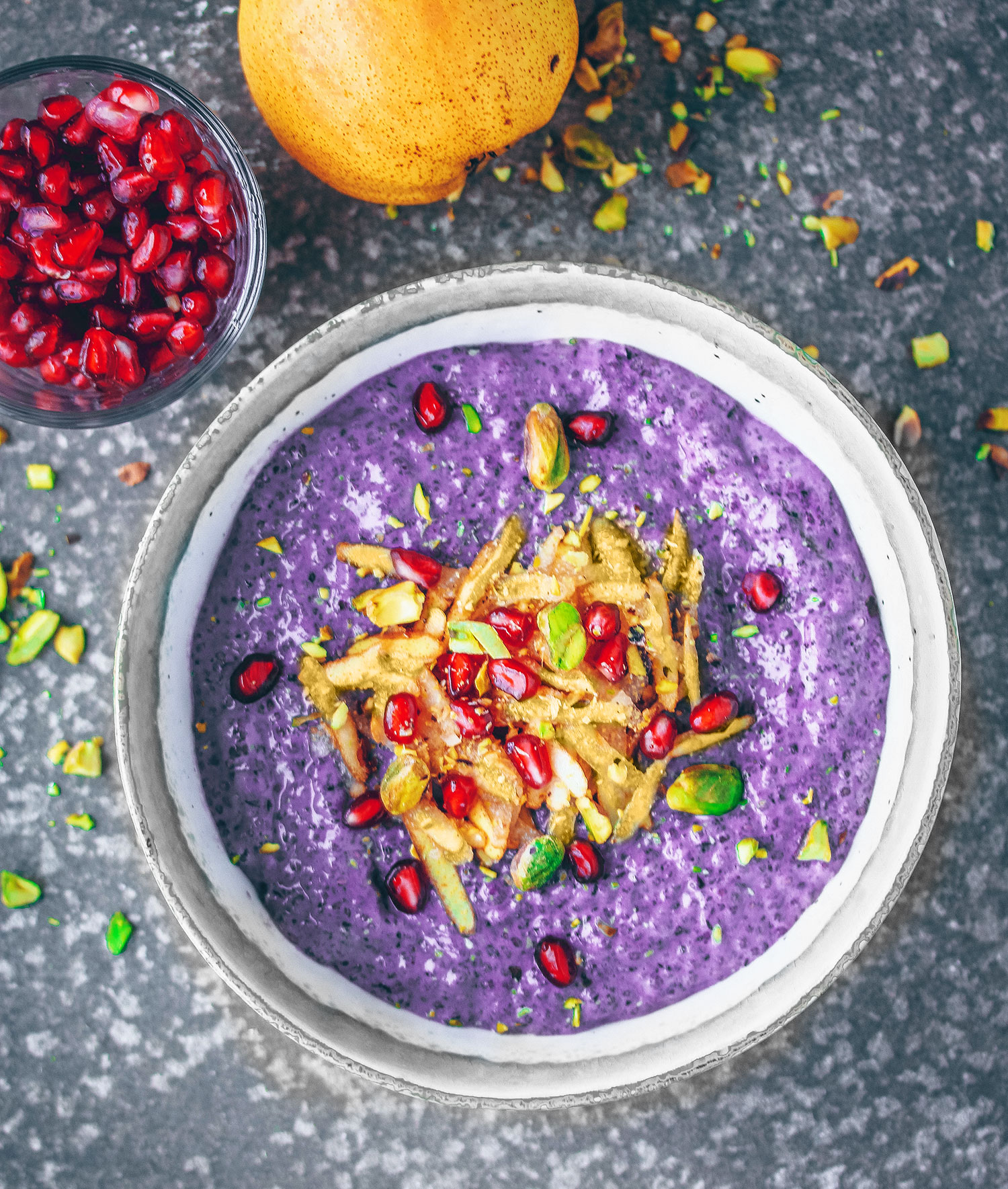 ---
Blueberry Pear Chia Pudding
Serves – 2
Ingredients
90g frozen blueberries
3 tbsp chia seeds
160ml unsweetened almond or soya milk
2 tsp maple syrup – or to taste. You can omit for a sugar-free version.
Optional – 1 scoop protein powder to make it more filling.
Toppings
1 small pear, shredded
2 tbsp pumpkin seeds or pistachios
2 tbsp pomegranate seeds
Method
Add the blueberries to your blender along with the milk, protein powder (if using any) and maple syrup (if using any). Blend on high until smooth.
Transfer into a bowl and mix in the chia seeds. Cover and store in the fridge overnight to set.
Top with shredded pear, pumpkin seeds, pistachios and pomegranate seeds.
Enjoy!
---