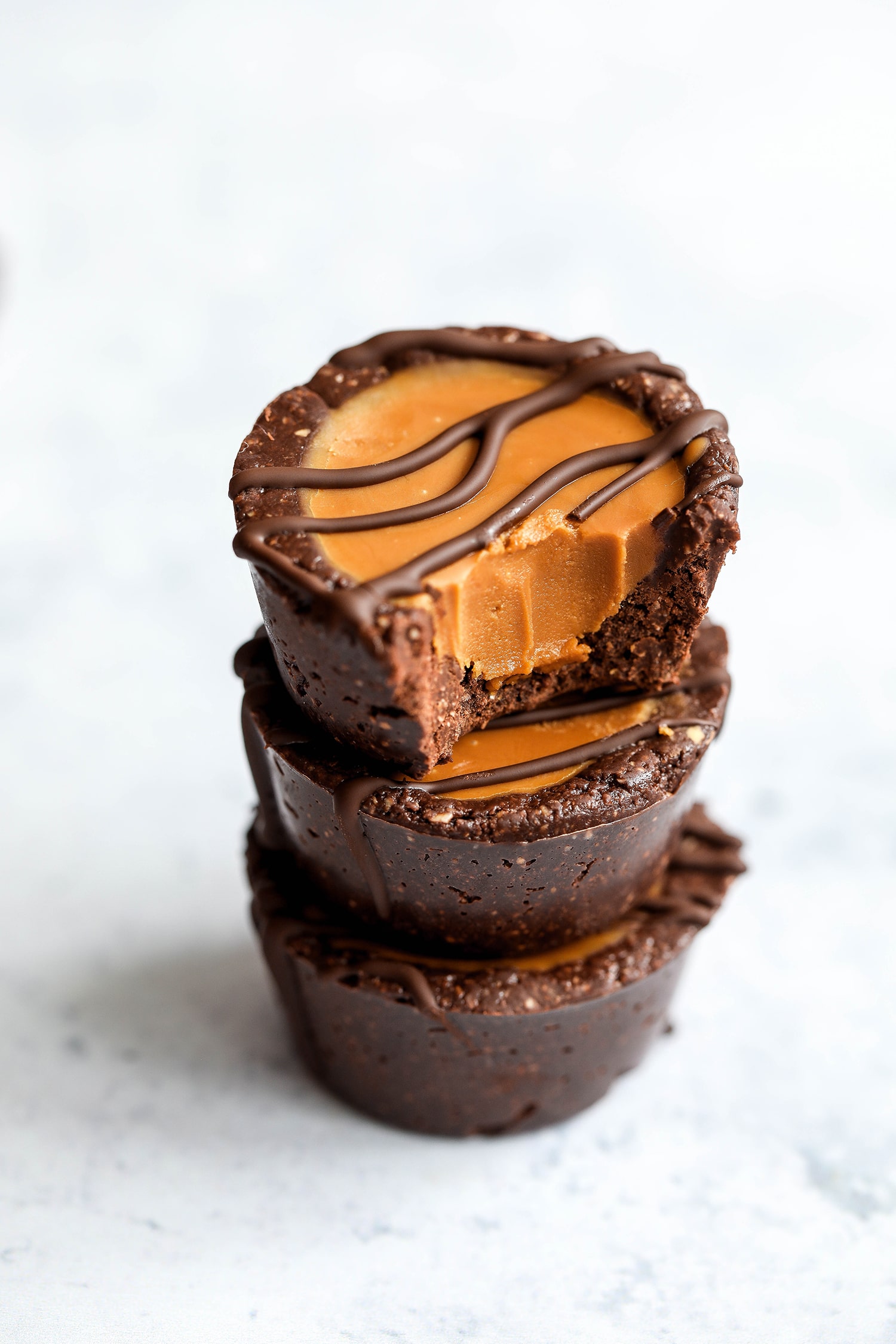 Super easy treats made using only 5 ingredients! Recipes really don't get easier than this! These biscoff chocolate cups are a must try!
Rich no-bake chocolate cups made with oats, cocoa and a little bit of coconut oil to help hold the mix together and maple syrup to sweeten. All you have to do is press them into sillicon mini chocolate moulds, then freeze for a few minutes!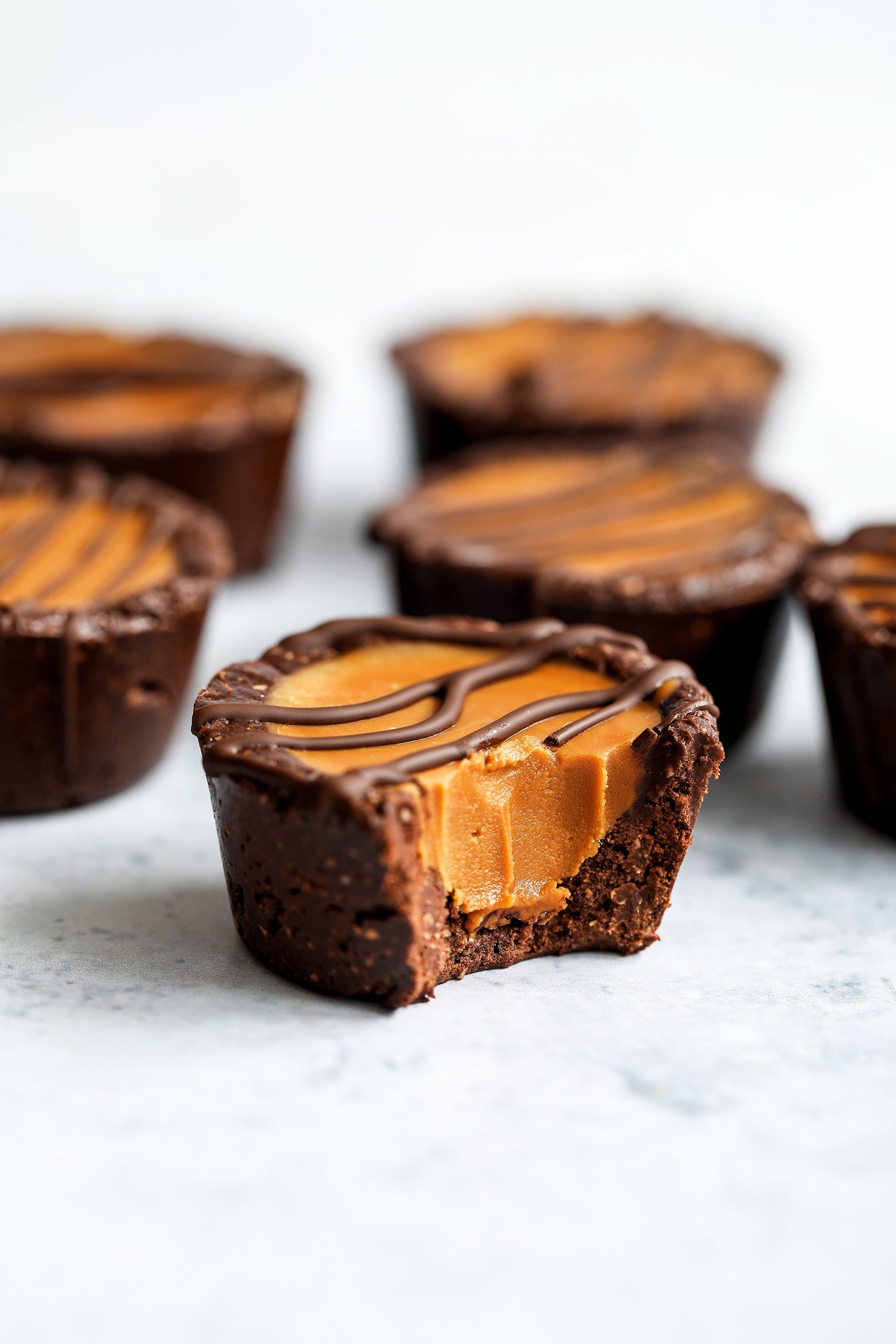 The filling is literally one ingredient – biscoff vegan spread. That's it! Melted in the microwave to make it runny and easy to pour into the chocolate cups, then refrigerated to set creating a smooth and creamy delicious filling!
These biscoff chocolate cups are a super easy and quick treat to make when you're craving something sweet, chocolatey and delicious!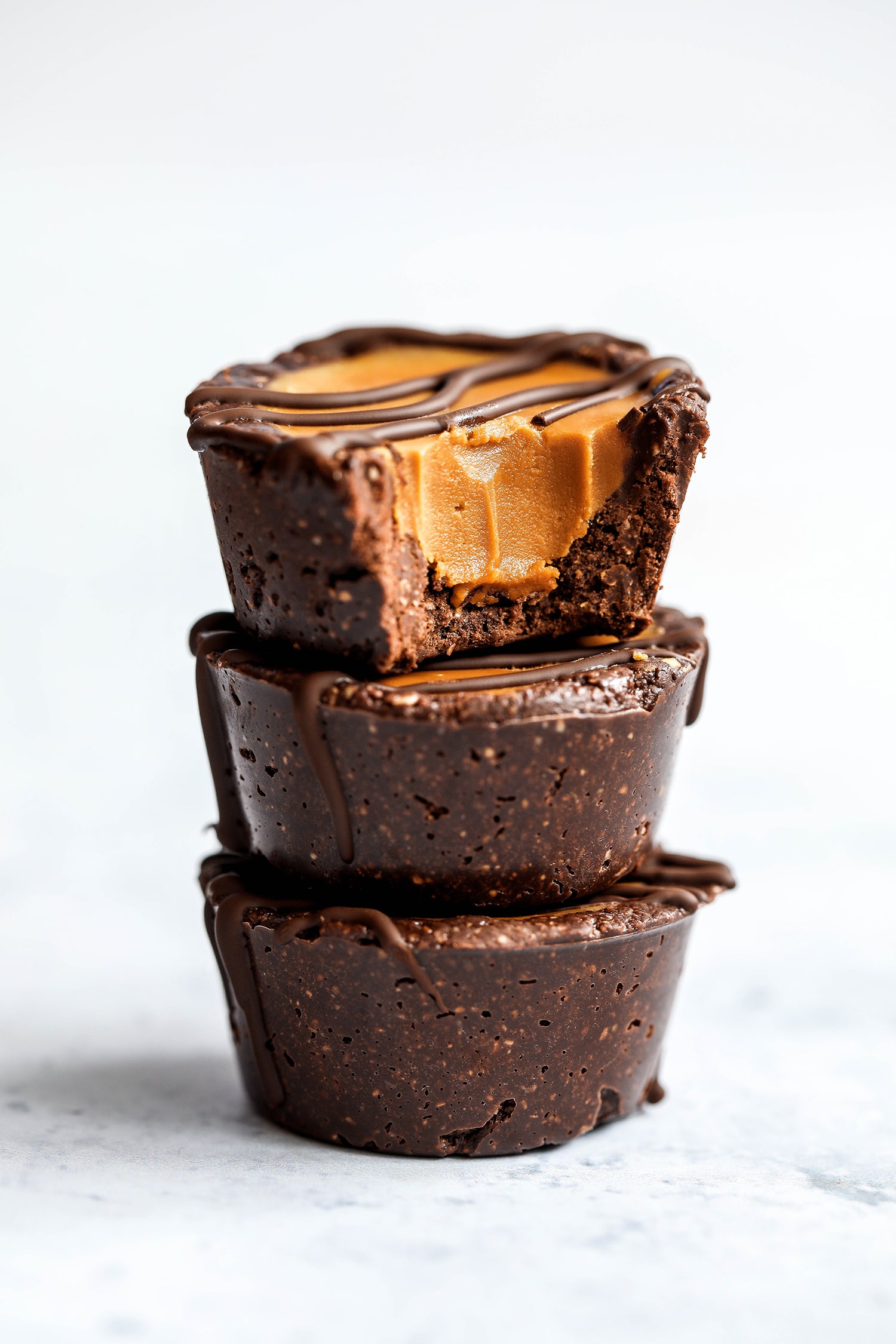 Biscoff Chocolate Cups
Makes 6 cups
Ingredients
55g oat flour – oats blended into a flour in the food processor
25g cocoa
1 tbsp maple syrup
3 tbsp melted coconut oil
6 tbsp melted biscoff spread
Method
Mix the first 4 ingredients in a bowl, then press into 6 mini muffin silicon moulds. Freeze for 10 minutes, then take out and pour in the melted biscoff spread. Refrigerate until the biscoff spread has set.
Store in an air-tight container in the fridge for up to 5 days.
Share This Post