Baked Bramley with Gingerbread Pecan Filling
Delicious baked British Bramley Apples filled with festive gingerbread flavoured pecans and served with custard. This is the definition of comfort right here! 😀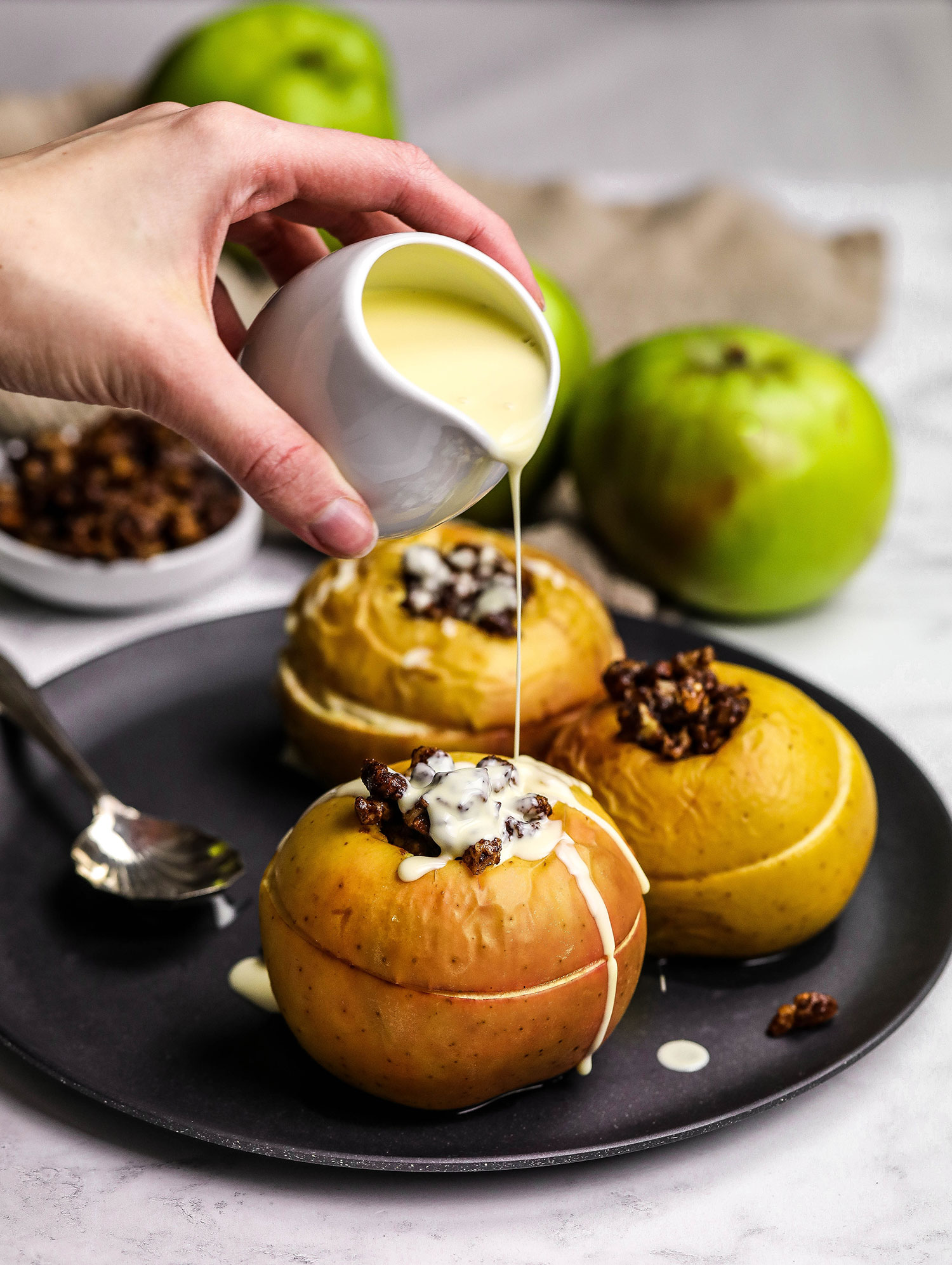 Now that December is here (I know what you're thinking. It's come by so fast!) and the Christmas spirit is in full swing, I wanted to share my first festive recipe of the year, these baked Bramley apples with gingerbread pecan filling.
I have to admit, this was my first time baking Bramley apples. Whenever I've baked with apples, I haven't given much thought as to which variety of apple would work best in baking. I just assumed they would all behave the same in the oven, but now I realise how wrong I've been all this time and I feel foolish for not knowing this sooner!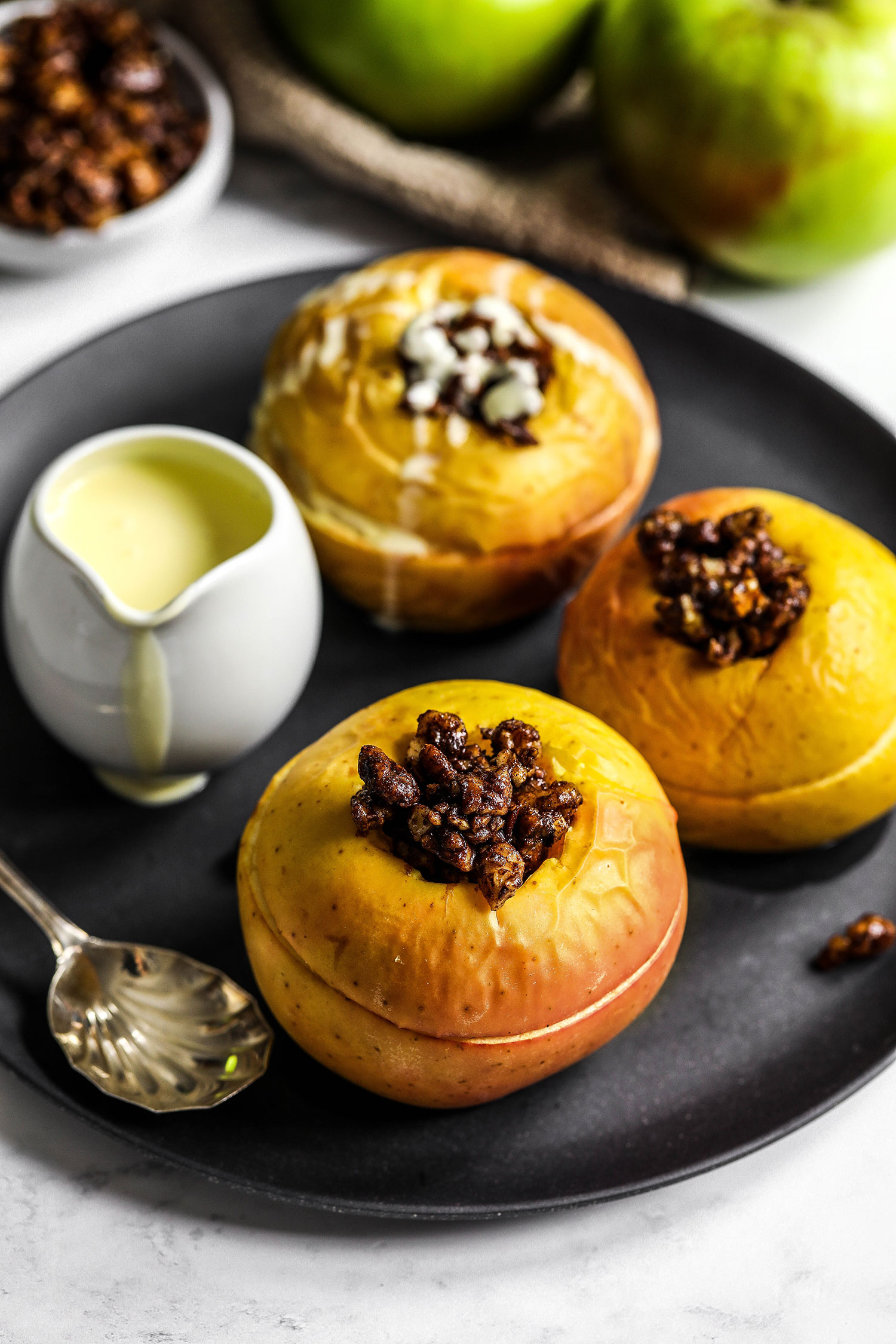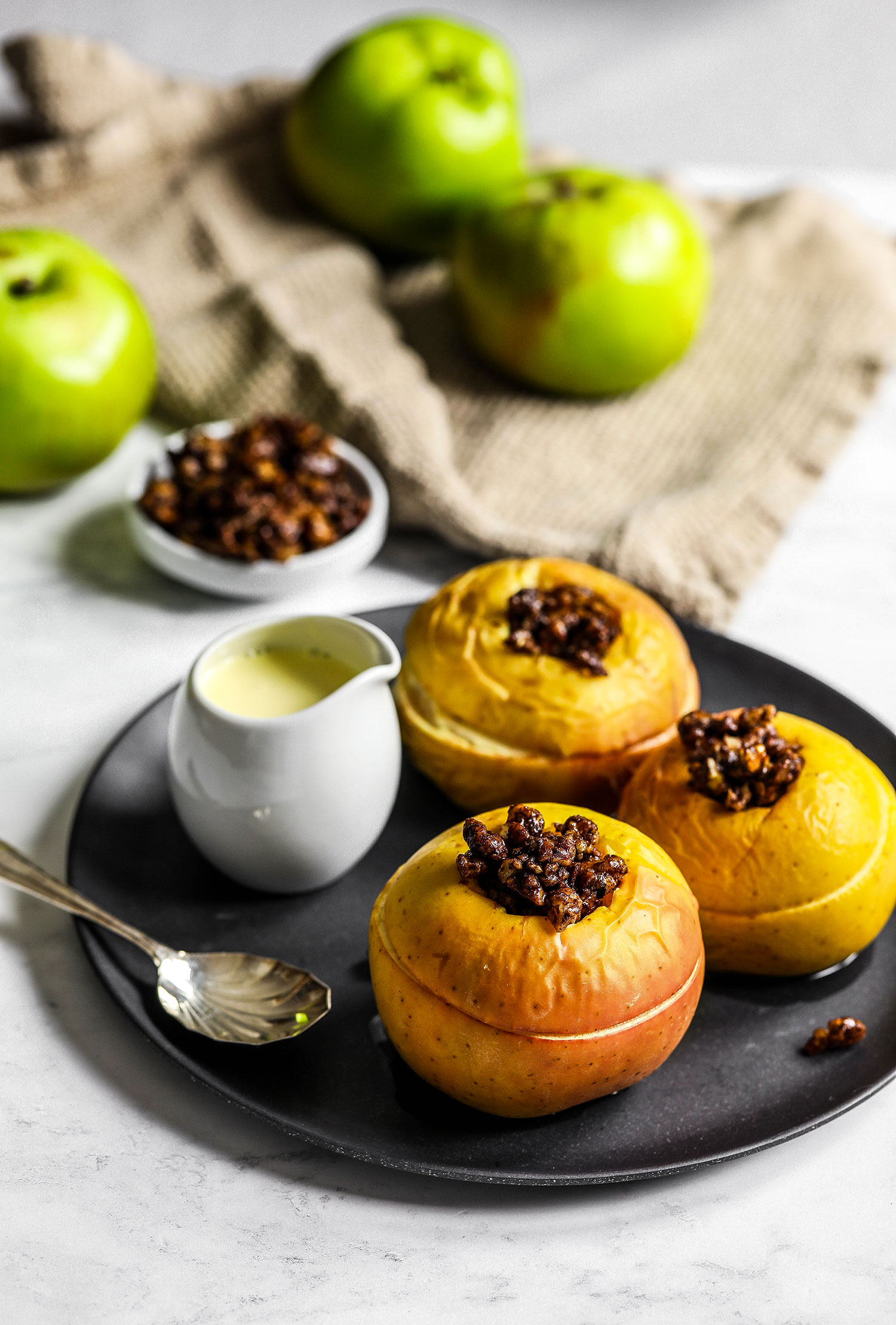 The great British Bramley apples are large, tart and ideal for cooking and baking with. They're mostly green but sometimes come with red specks. Their white juicy flesh makes the ideal texture for crumbles, pies and sauces alike. Their high malic acid content and lower sugar levels produce a tangier tasting apple which retains its flavour after cooking. Unlike dessert/eating apples, Bramley apples break down when cooking, making them perfect for all manner of sweet and savoury dishes. They work really well when baked whole. Their skins adds an extra fluffiness as they steam away in their own juice.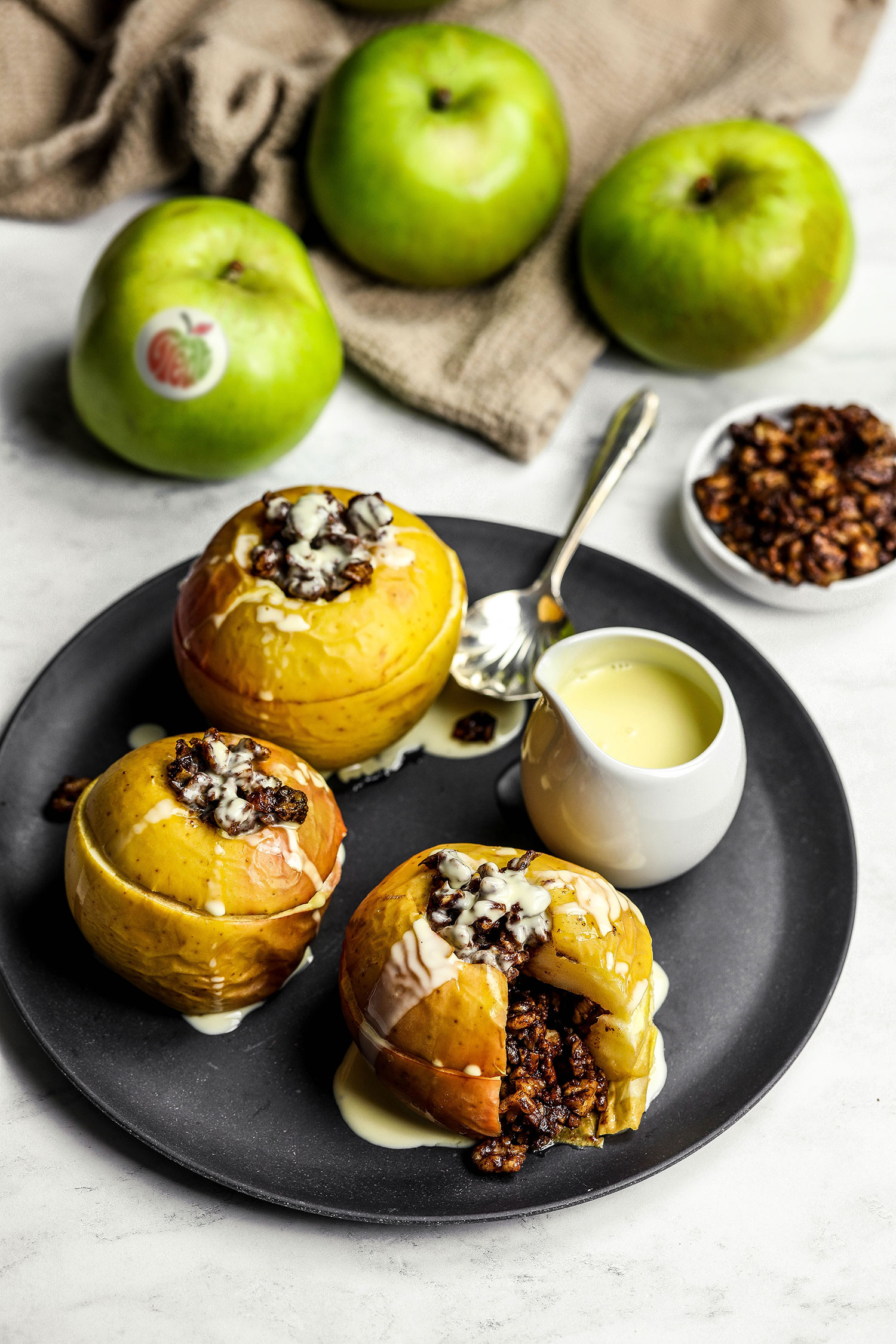 I wanted to create a festive baked Bramley apples recipe, and the first flavour that came to my mind was gingerbread, so I decided to stuff them with gingerbread pecans and that flavour combination was so on point!
To make them that bit more special (it is Christmas after all!), I went ahead and drizzled some dairy-free custard on top. The tartness of the apples, the spices in the pecan filling and the sweetness from the custard just blended together so well. I now know for sure what I'm serving guests over the holiday season!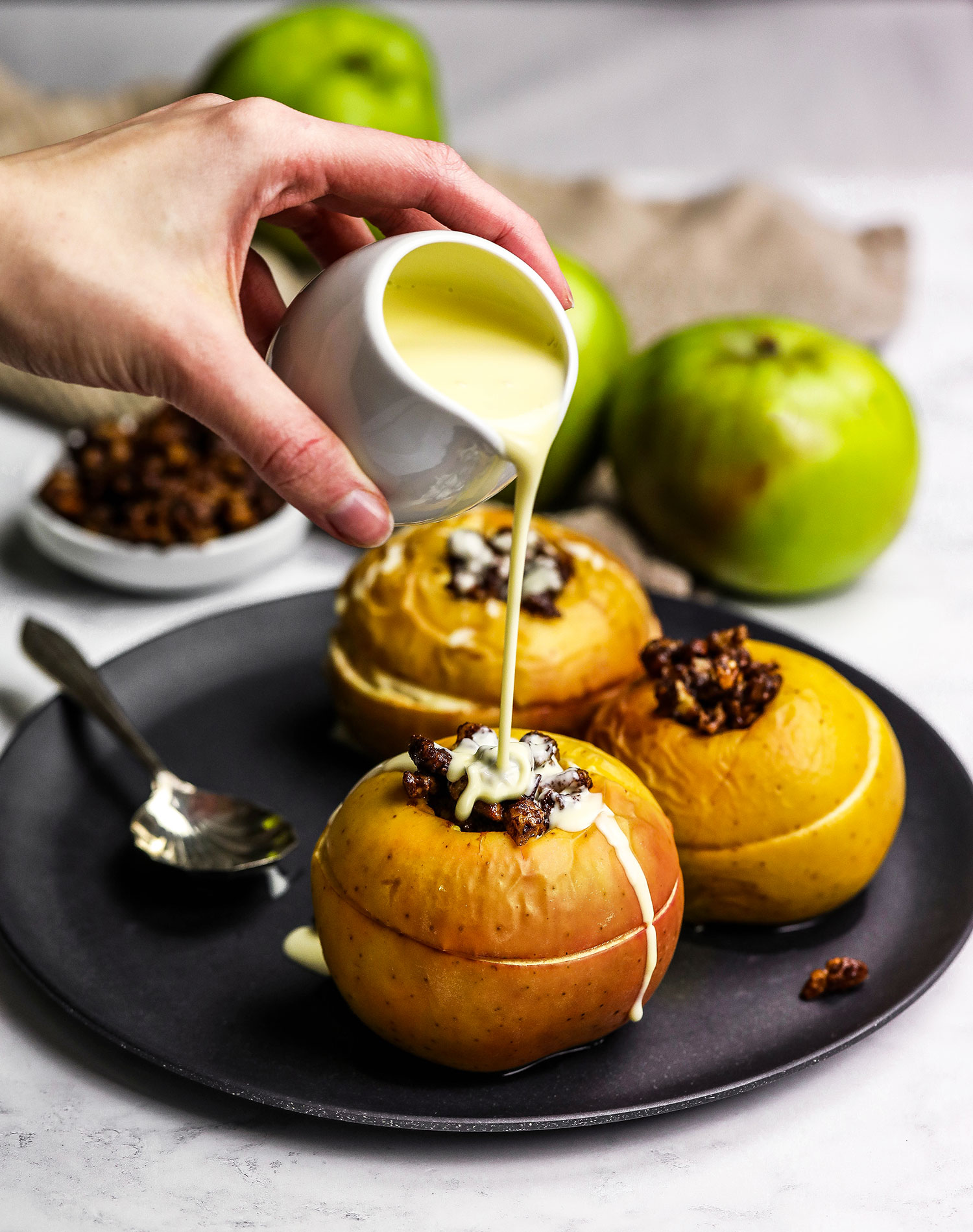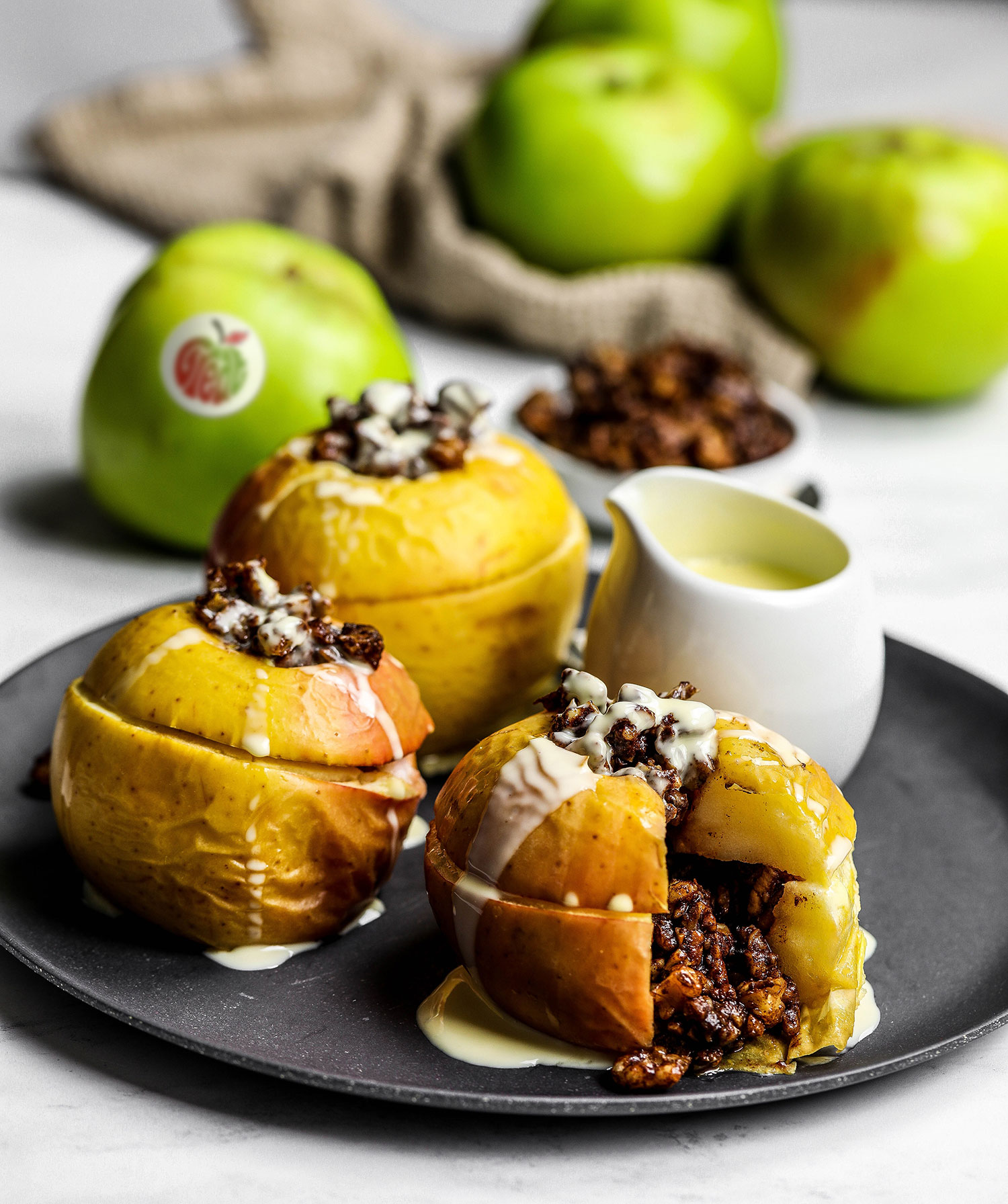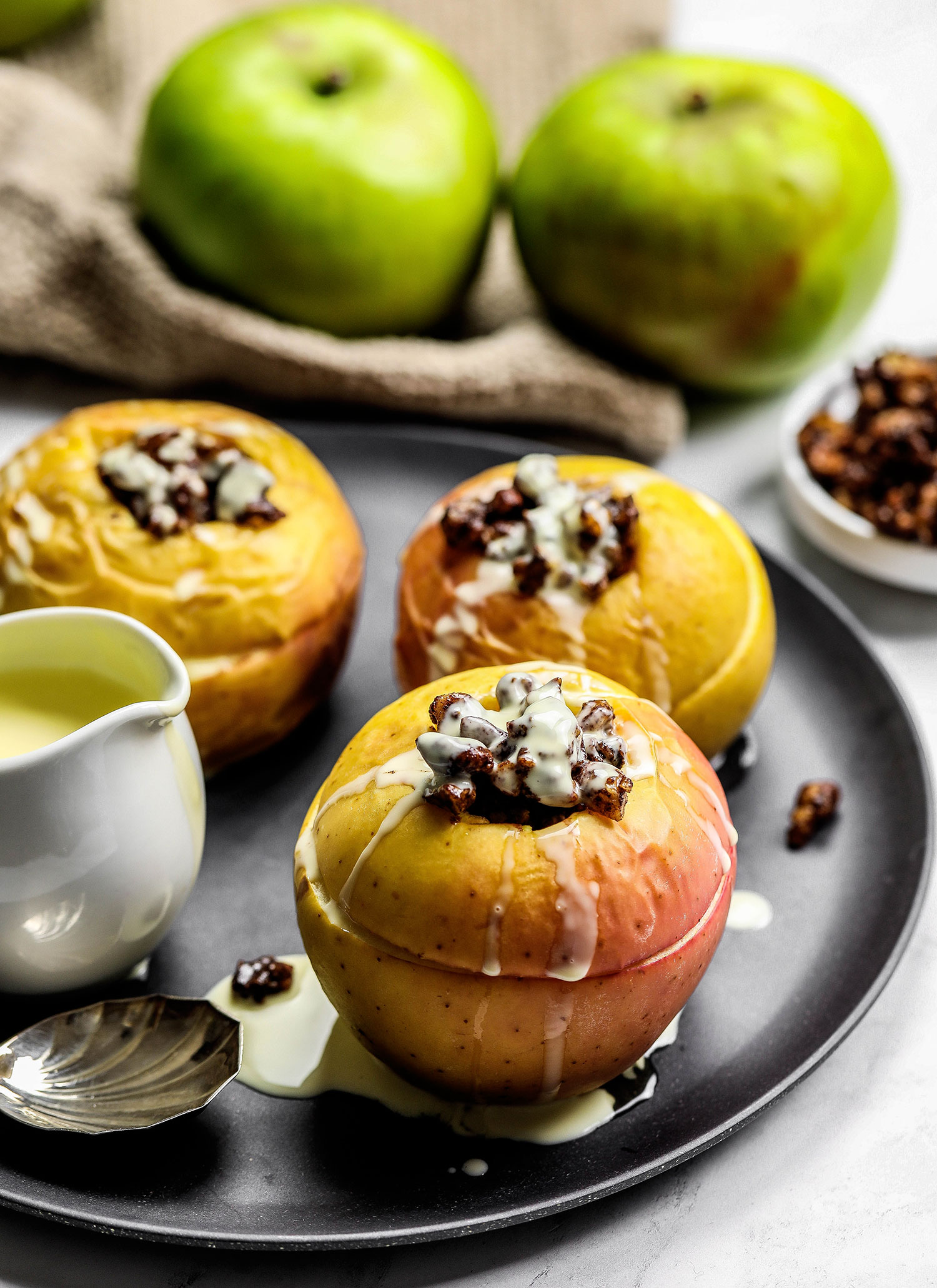 ---
Baked Bramley with Gingerbread Pecan Filling
Makes: 4
Ingredients
4 Great British Bramley apples
100g pecans, chopped
2 tsp cinnamon
1 tsp ginger
1/8 tsp cloves
1/8 tsp allspice
1/8 tsp nutmeg
2 tbsp maple syrup
1 tbsp coconut oil
Pinch of salt salt
Method
Preheat your oven to 180C/160C fan/350F
Score the circumference of the apple with a sharp knife. Scoop out the core and a little of the flesh to make room for the filling.
In a bowl, mix together the chopped pecans, spices, a pinch of salt, maple syrup and coconut oil.
Fill each apple with the gingerbread pecan mixture.
Place the apples in a baking dish, put the apple top back on and bake for 20-25 minutes or until the apples are soft.
Serve warm with custard.
Enjoy!
---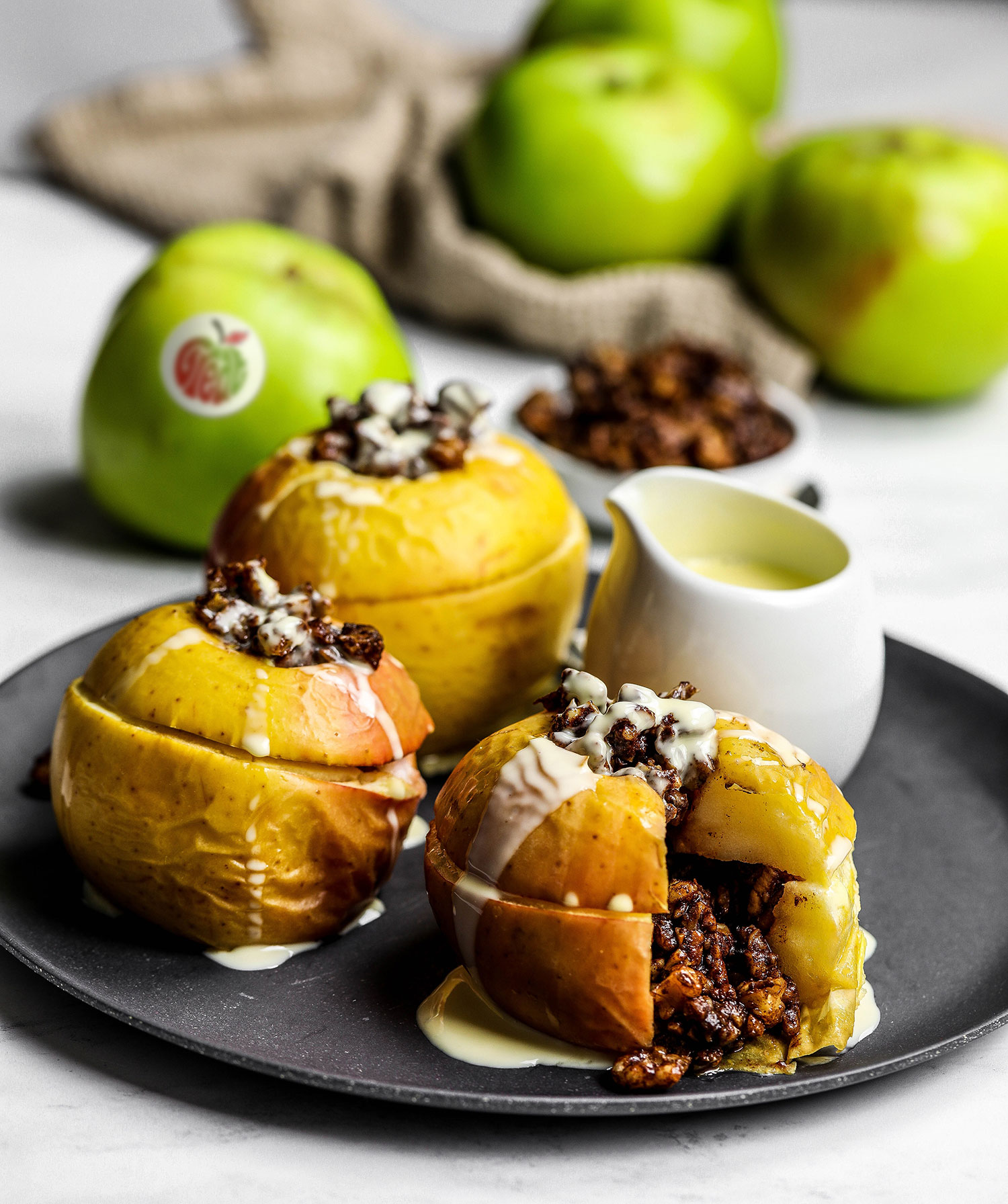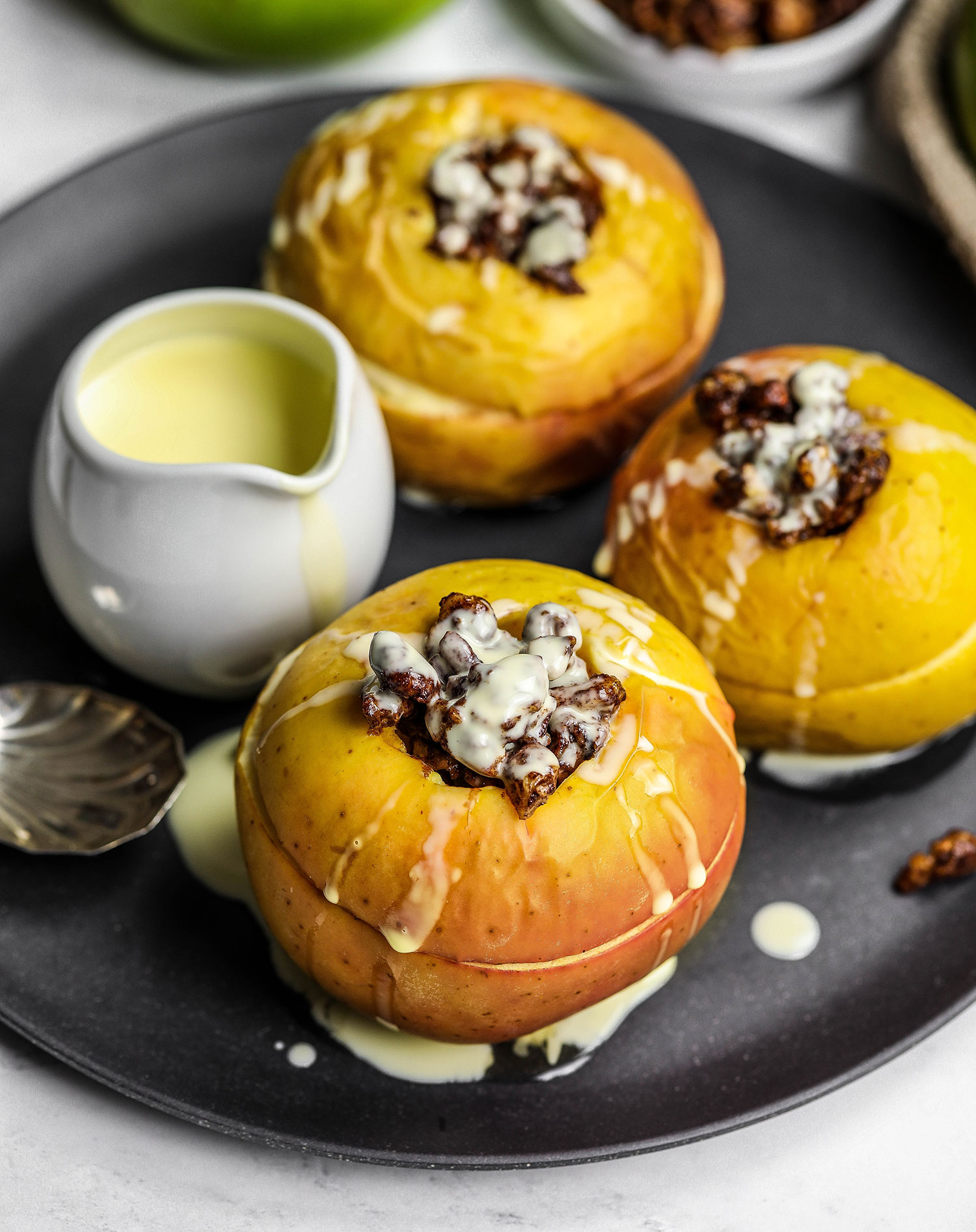 Thanks to Great British Apples for sponsoring this post. Commissioned posts is how I'm able to continue working on the blog and creating recipes and recipe videos for you. As always, all opinions are my own.