Almond Protein Breakfast Pudding
Silky, smooth and satisfying breakfast with added protein. This almond protein breakfast pudding tastes more like a dessert, but it's packed with fibre, healthy fats and protein.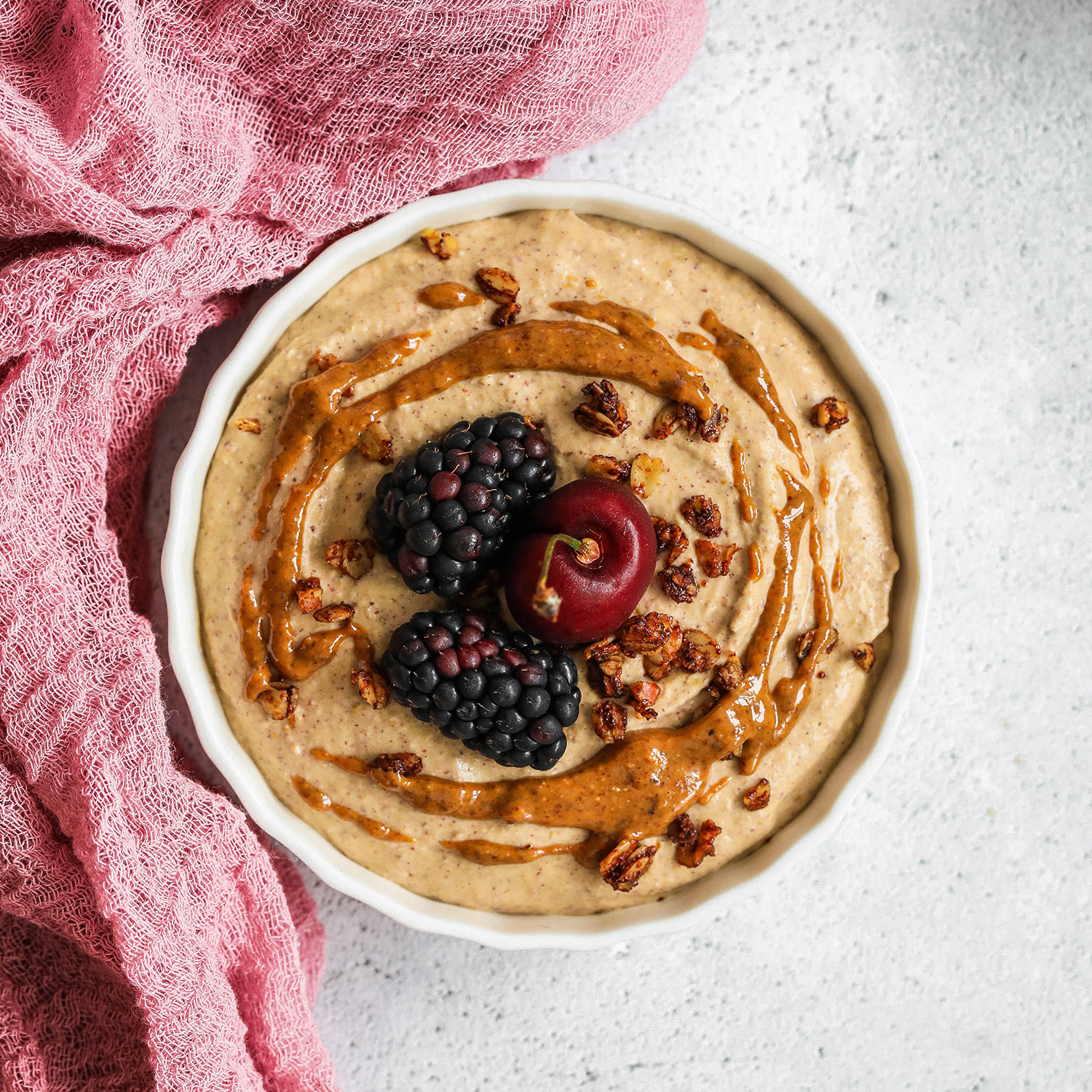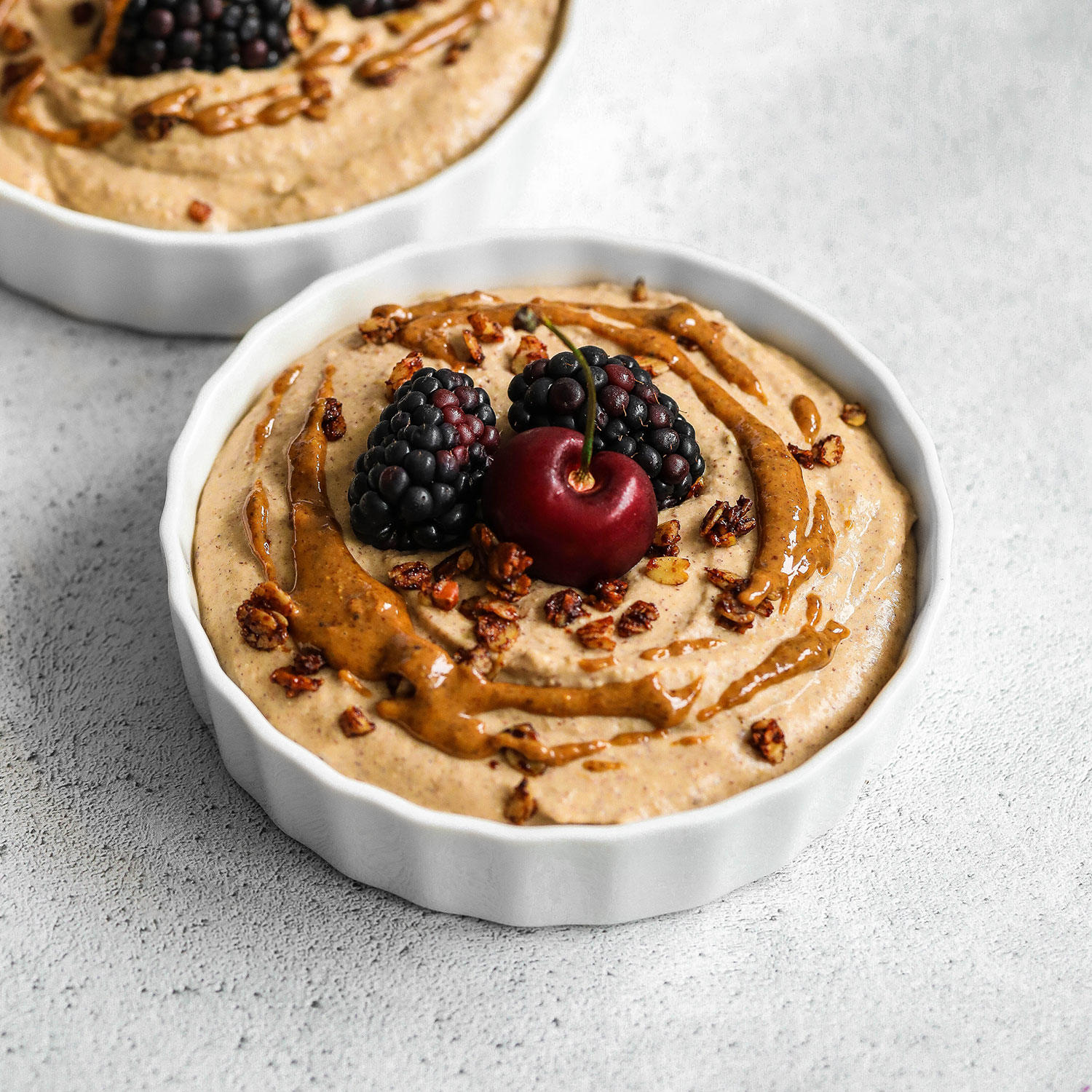 I love adding protein to my breakfast as it prevents sugar slumps. I used to get the worst sugar crashes. That jittery feeling a couple of hours after breakfast that leaves me feeling irritable, on edge and unable to concentrate. I still get those crashes if I don't eat a well balanced breakfast with protein and fat. Simple carb rich breakfasts low in fat and protein just don't suit me well at all! And so far what I've seen in the clinics I've observed as well as the clients I've seen as a student practitioner has reaffirmed the importance of a good, healthy and well balanced breakfast for the rest of your day.
One of the reasons I love buckwheat pudding apart from the flavour and yummy ingredients is the texture. Blending soaked buckwheat groats creates the most lush, thick smooth texture that feels like you're enjoying a decadent treat rather than breakfast. I also love the idea of getting around 10g of fibre into my diet by the time I'm done with breakfast!
A few weeks ago I made this mocha buckwheat pudding which you all seemed to love, so I knew I had to create another version of the recipe. You can get buckwheat groats from most major supermarkets or online from amazon.co.uk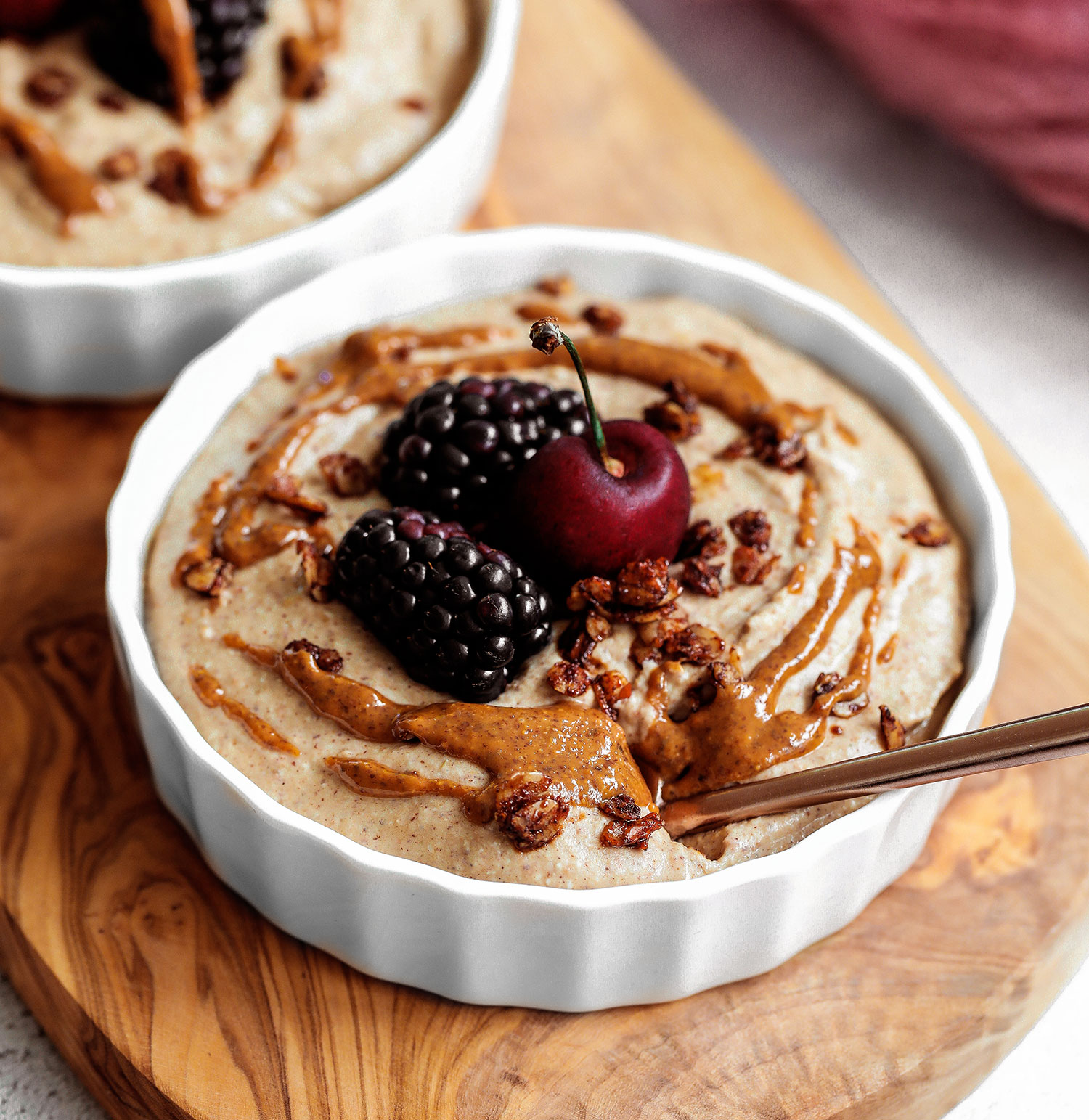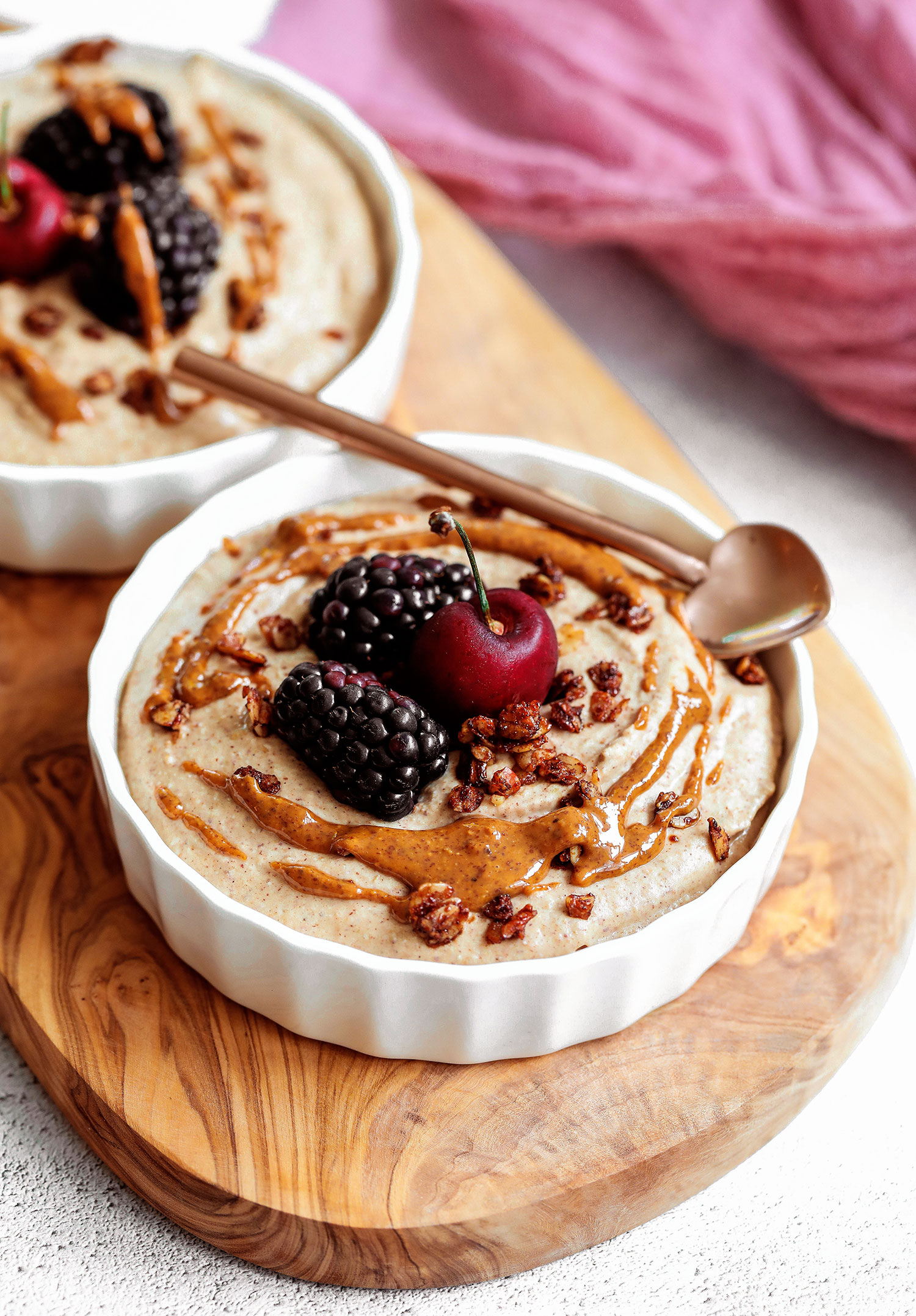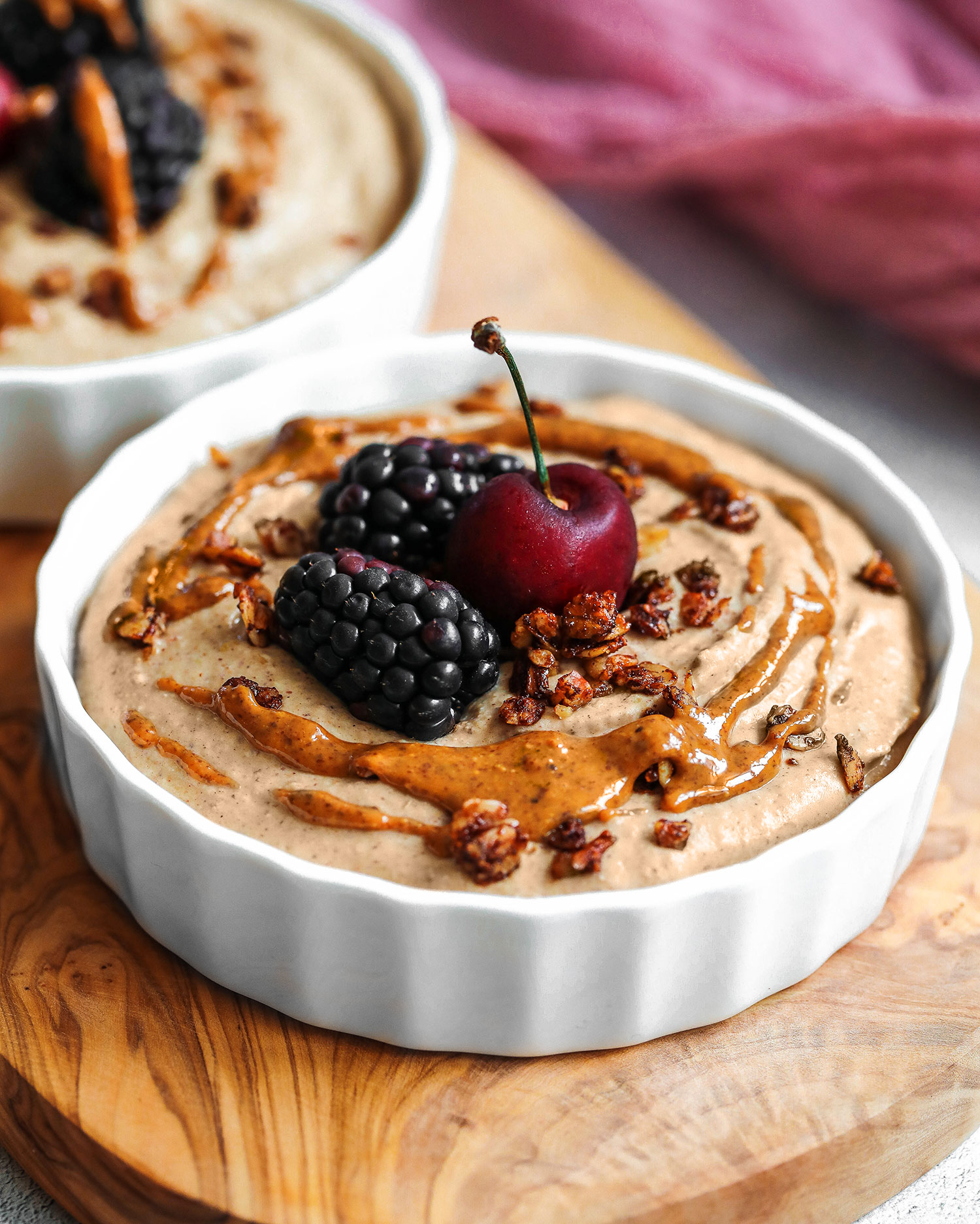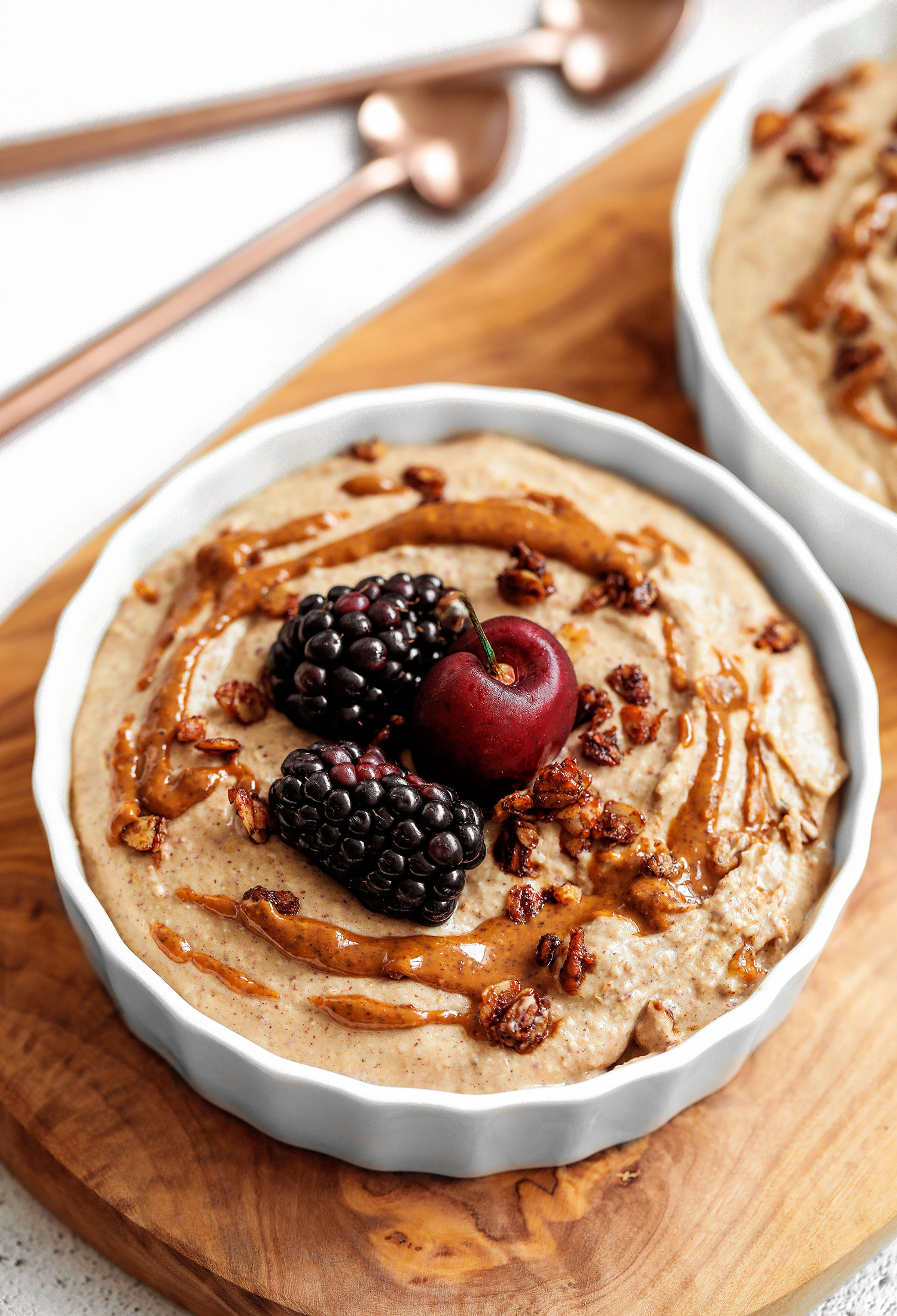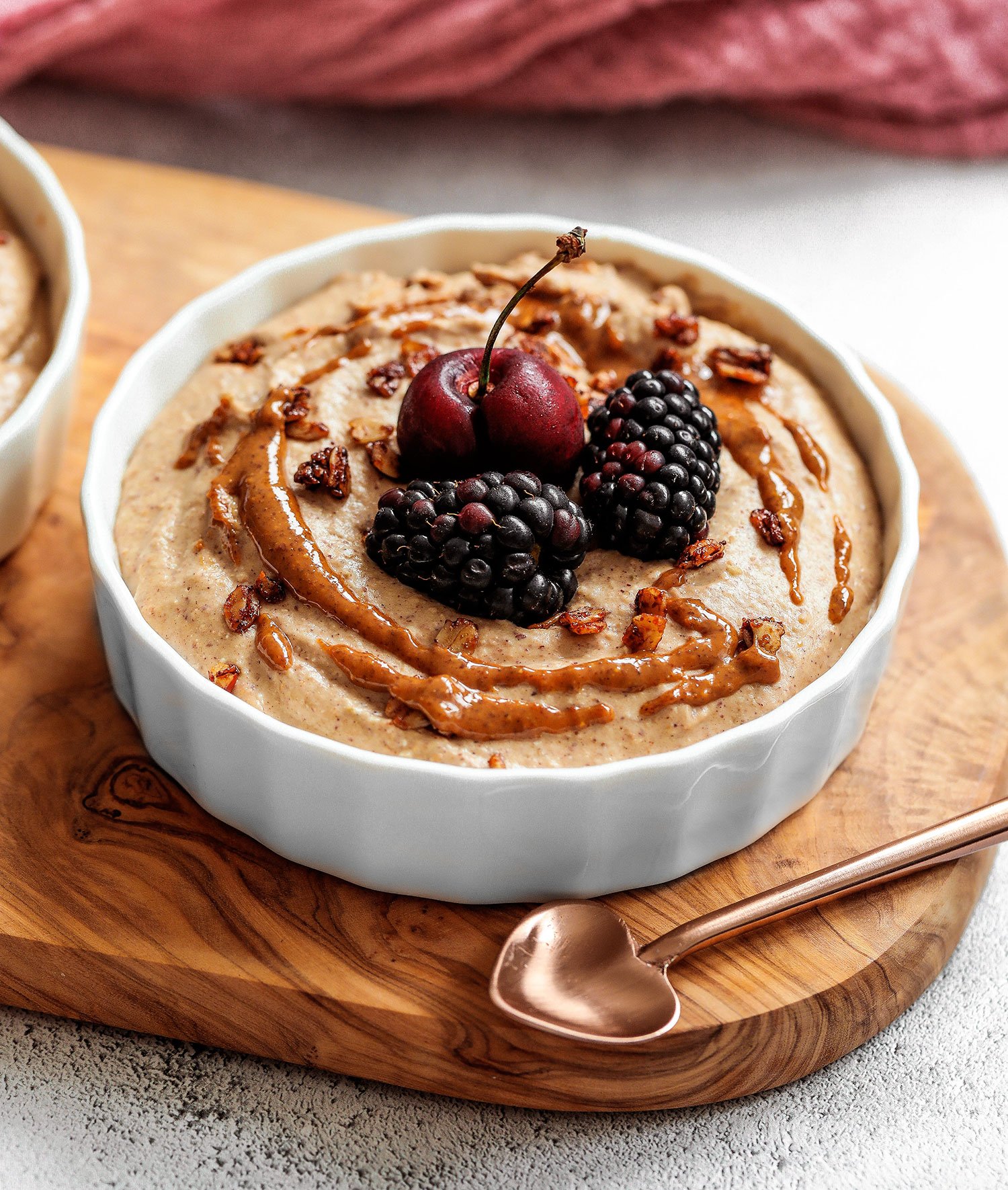 ---
Almond Protein Breakfast Pudding
Serves – 2
Ingredients
1/2 cup (85g) buckwheat groats
2 scoops vanilla protein powder (I used this brand)
1 ripe banana
2 tbsp almond butter
2 tsp cinnamon
1/2 cup (120ml) milk of choice (I used oatly milk)
Methoda
Add the buckwheat groats to a bowl and cover with water. Leave to soak overnight, then strain and rinse under the tap.
Add the groats to a blender/food processor along with the rest of the ingredients and blend until smooth.
Serve with nuts and/or berries.
Enjoy!
---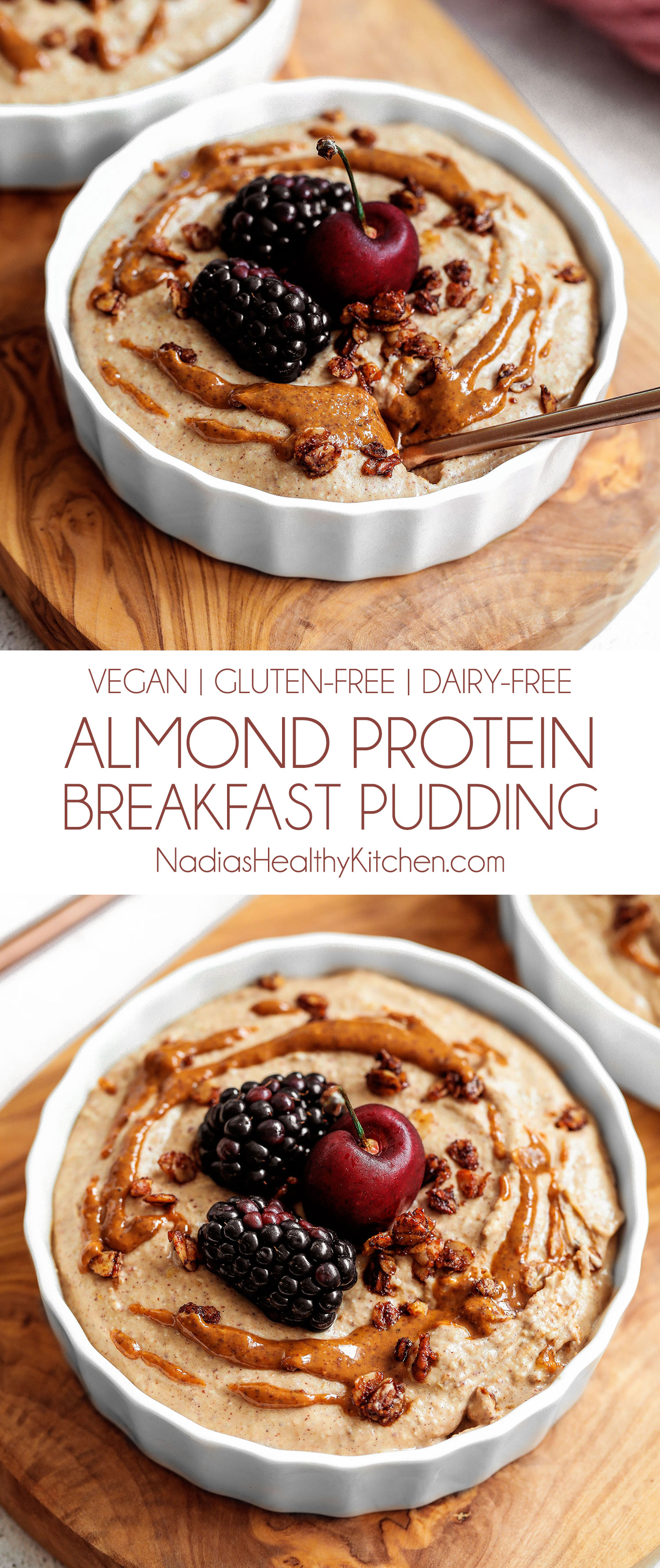 Share This Post