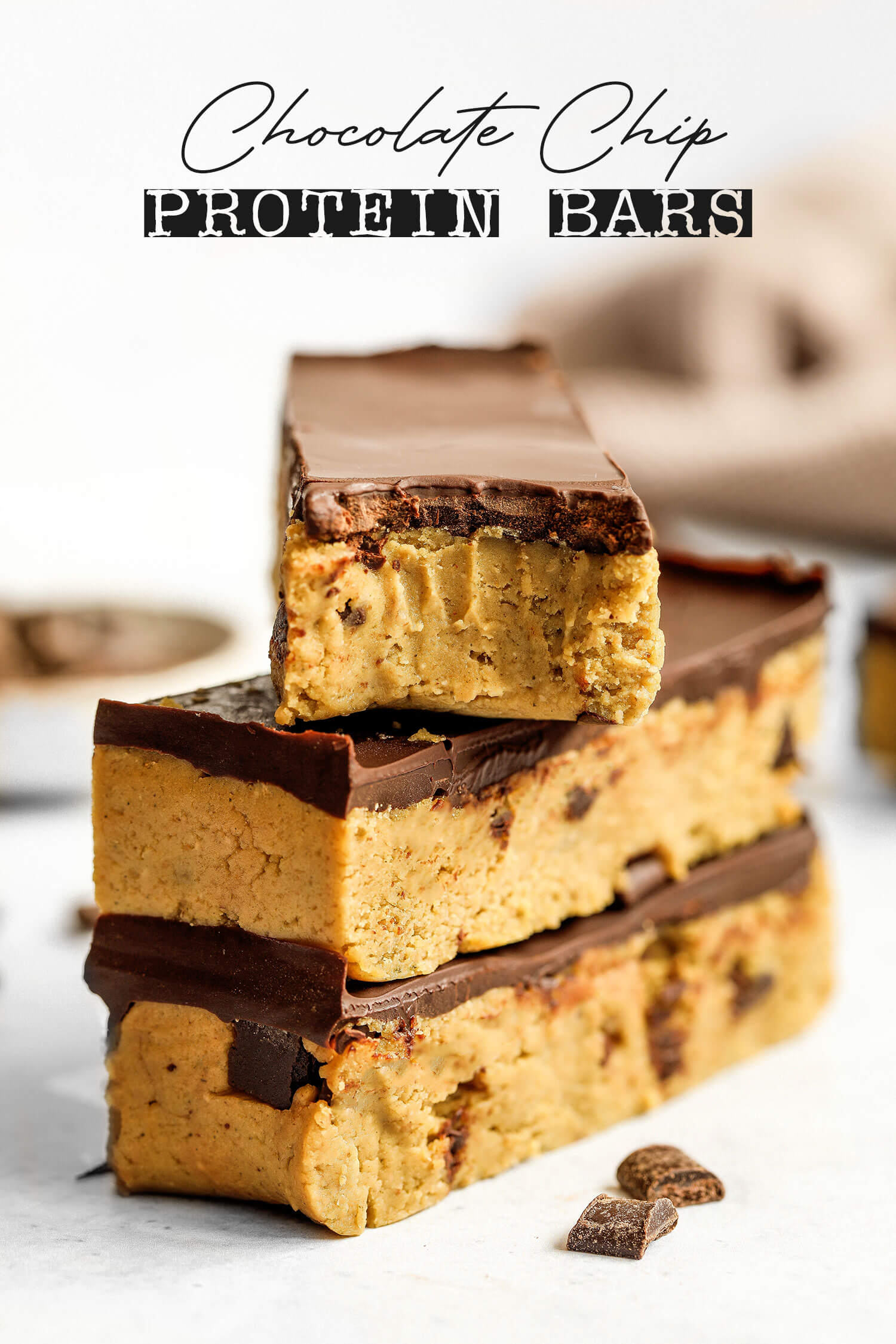 *This post is sponsored by Bulk Powders*
These easy vegan chocolate chip protein bars make an amazing snack in between meals or on-the-go. Great as a post workout snack too!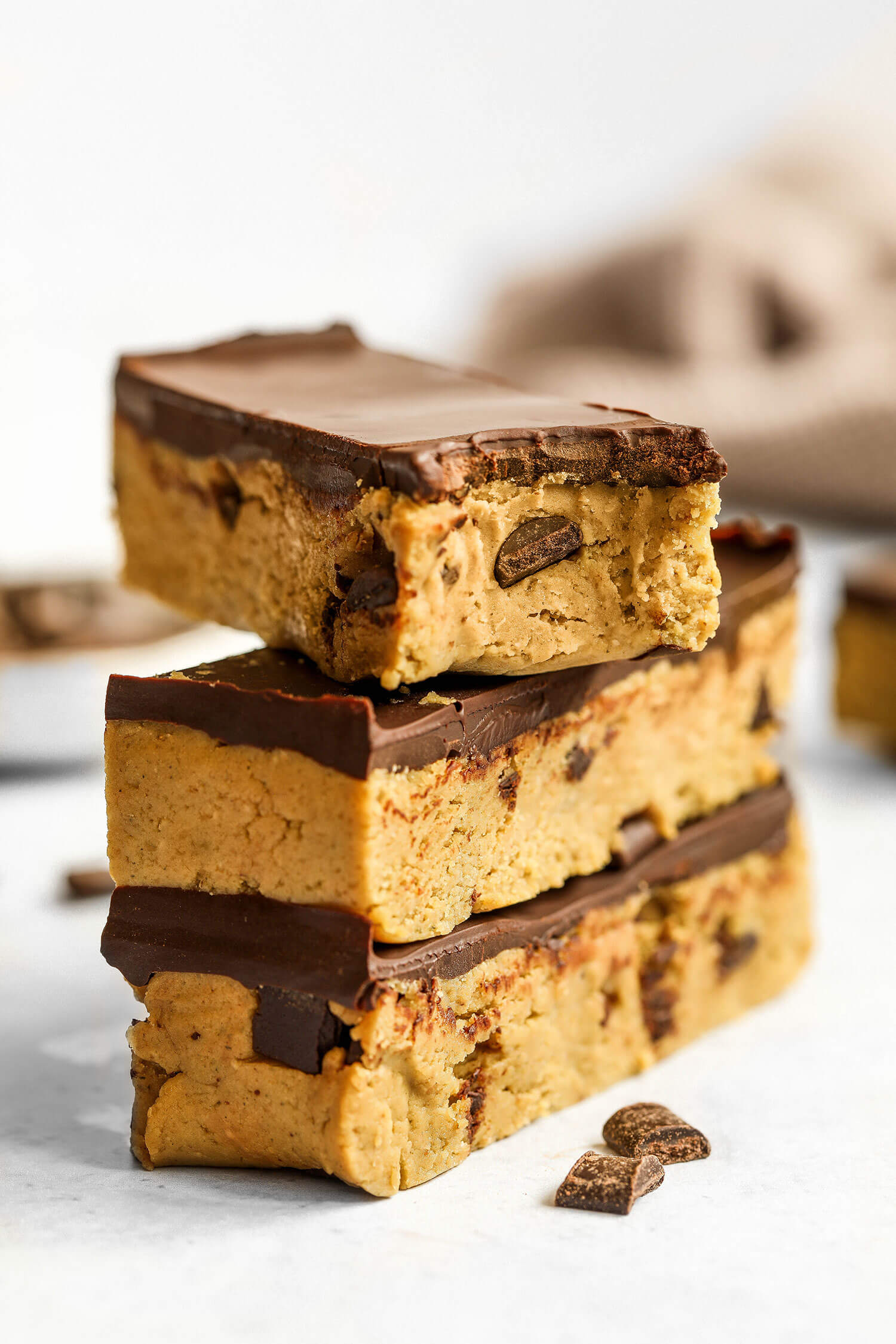 Snacks high in protein are always a great option to munch on to keep your energy levels steady throughout the day. And protein bars are such an easy (an yummy!) way to get some extra protein into your diet. They're good to have handy for those moments during the day when you're feeling peckish and want something quick to grab.
I like to make a batch of protein treats on a Sunday to enjoy during the week as a snack or healthier treat. These homemade vegan chocolate chip protein bars are so easy to make and only call for 7 ingredients. Made healthier by using things like cashew butter, oats and dark chocolate.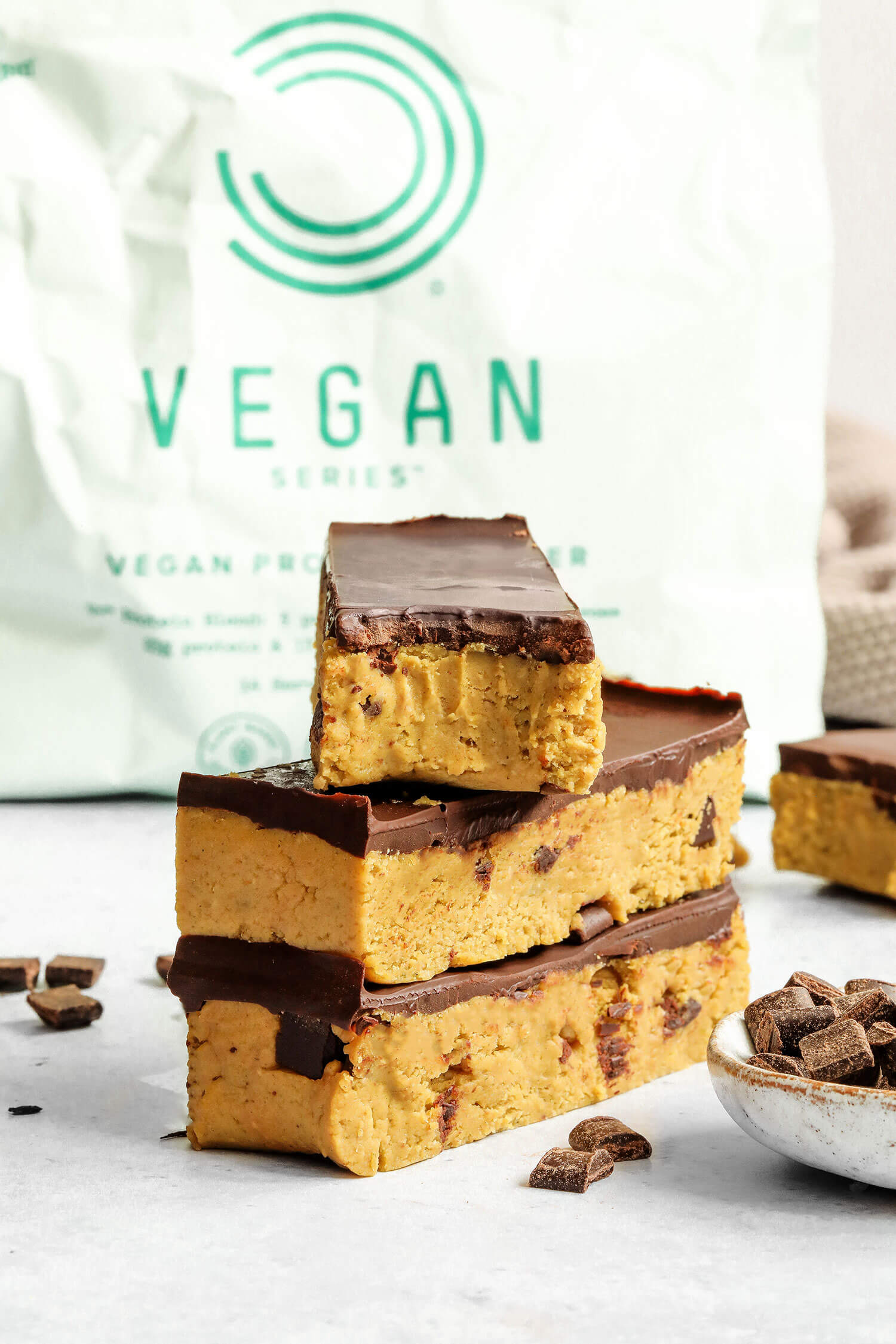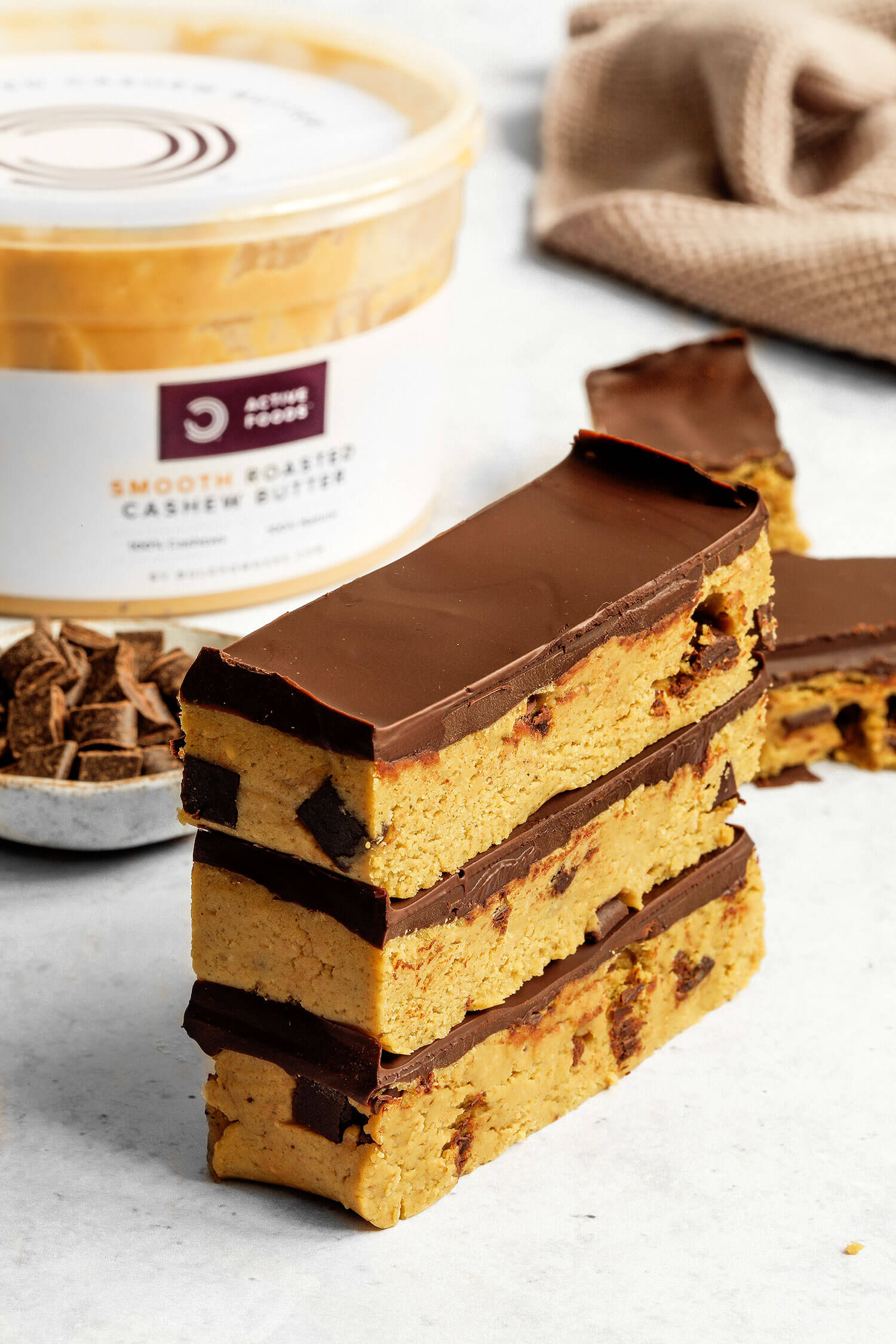 I've teamed up with Bulk Powders to create some fun and delicious snacks, breakfasts and treats. I've been a fan of their protein powders for years and have used them in many of my protein recipes. They have an extensive vegan range with so many amazing products from protein powders, snacks and supplements. They also have good quality nut butters that don't cost the earth!
I used their vanilla protein powder as well as their cashew butter and oats to make these tasty bars. Give them a try!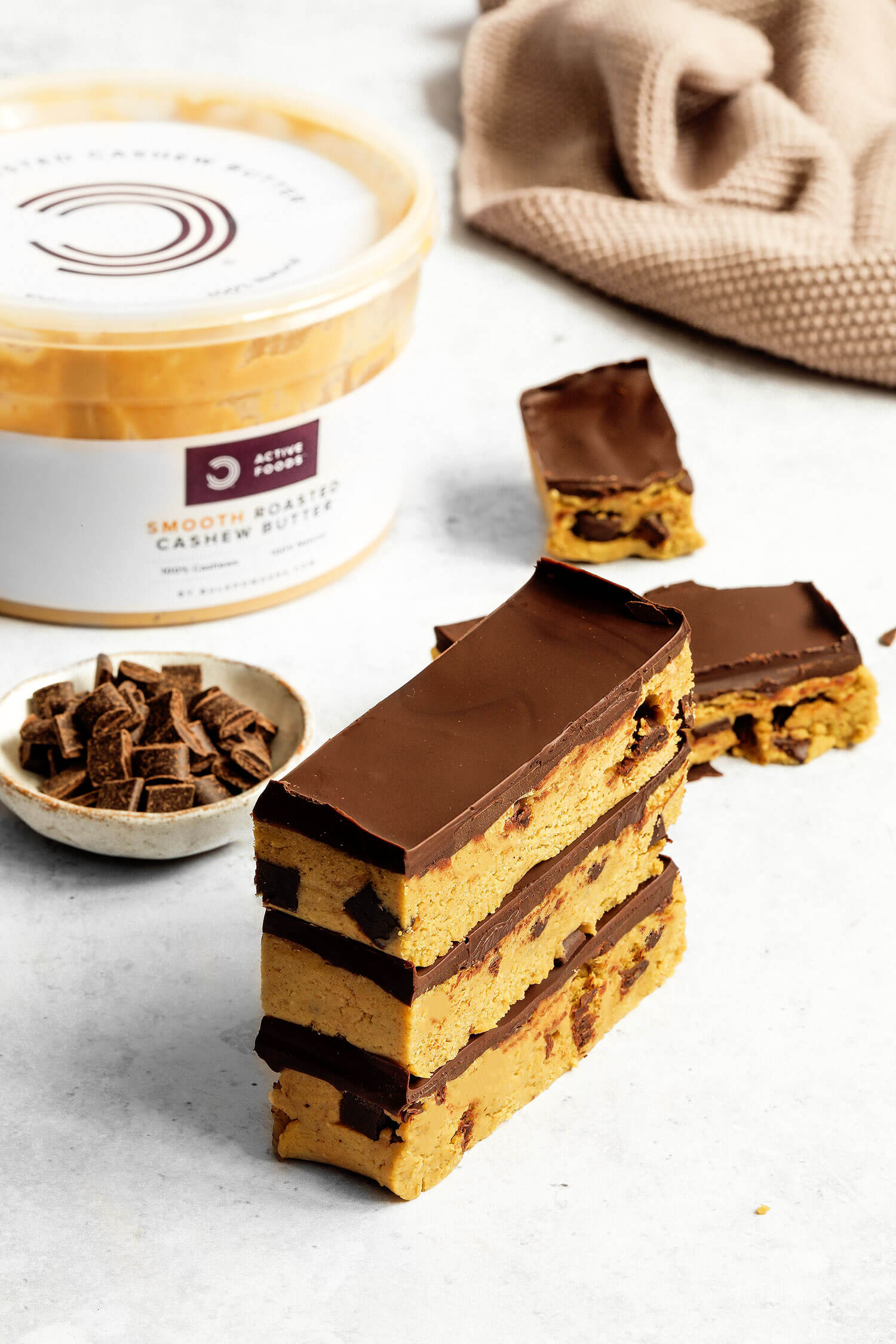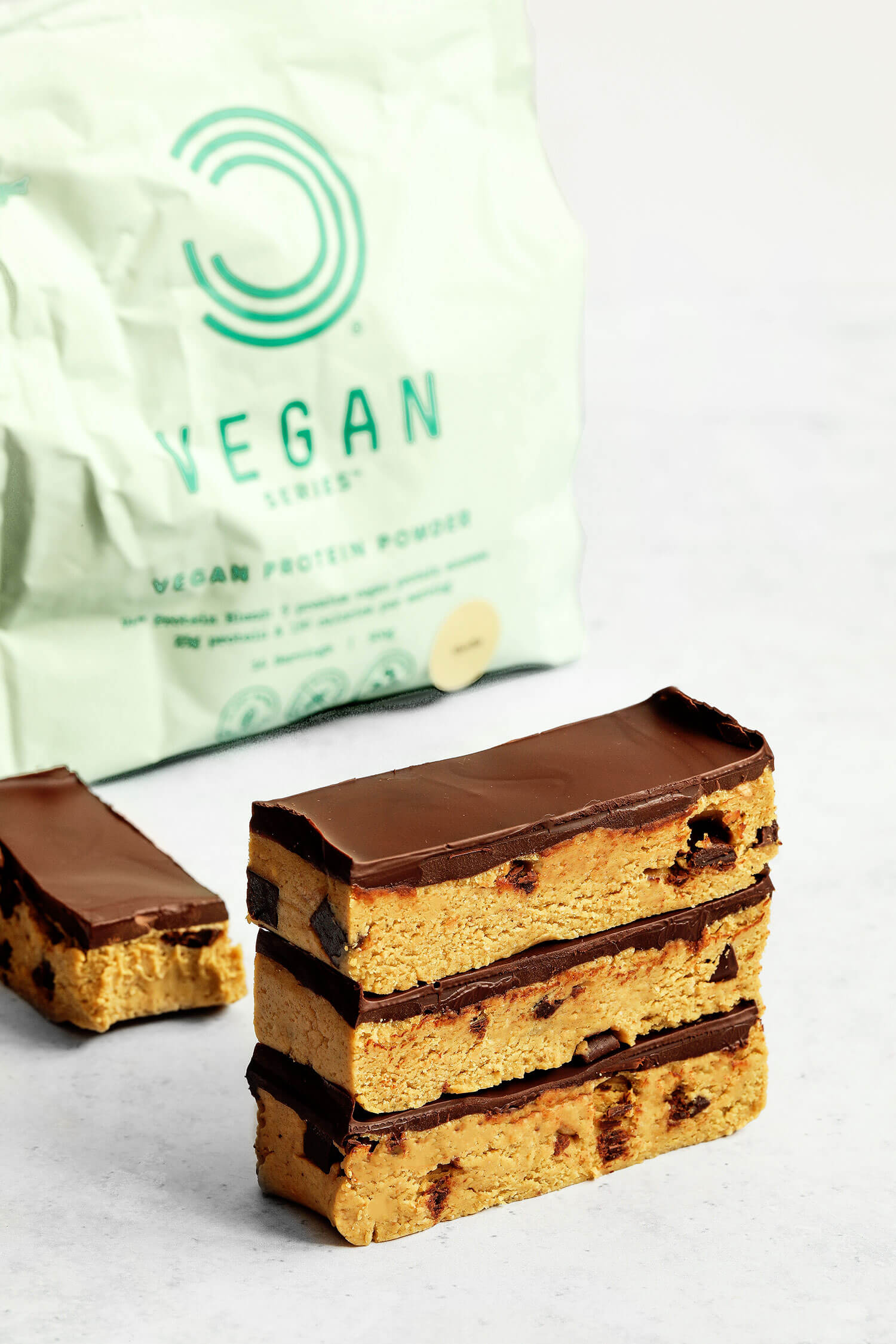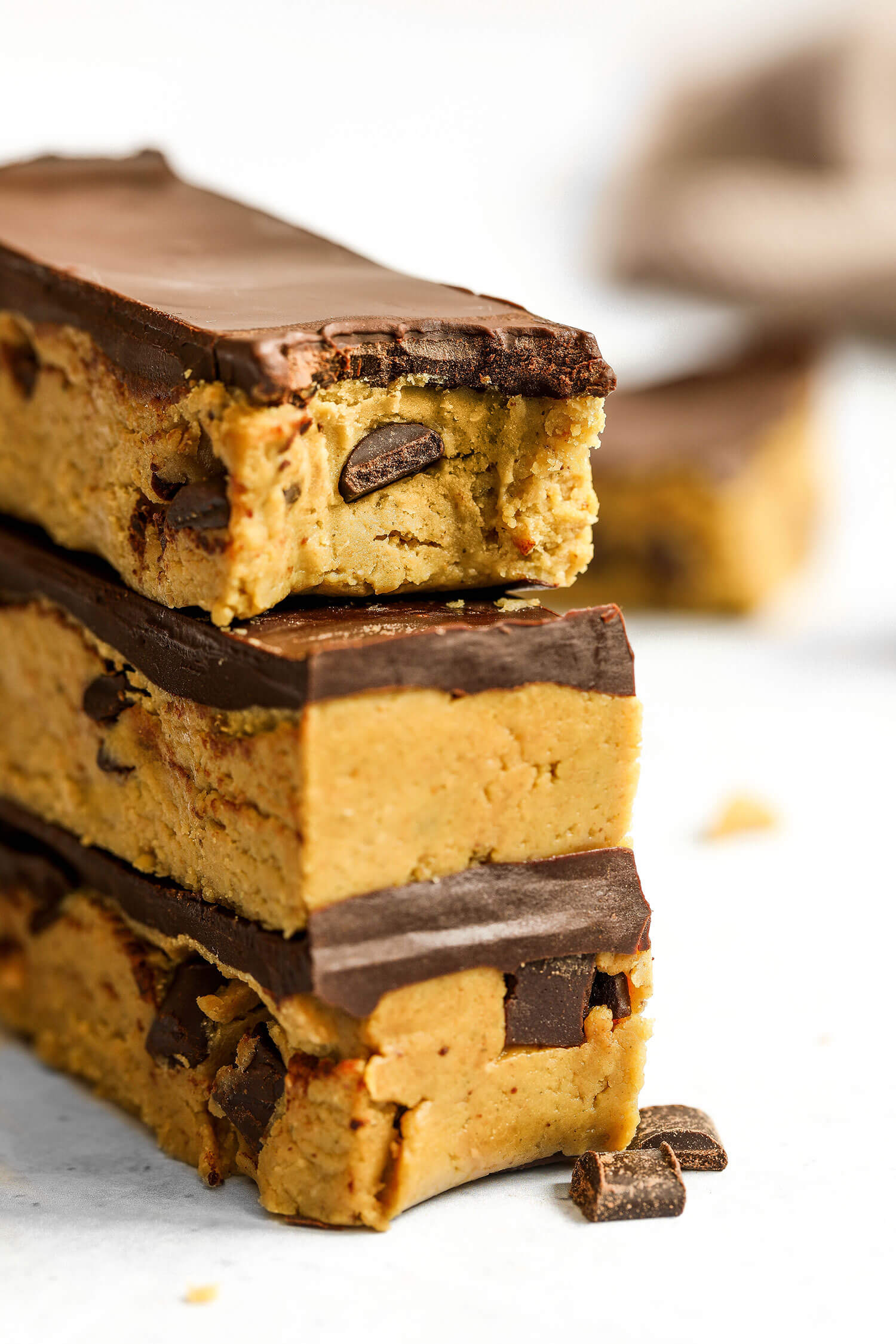 Vegan Chocolate Chip Protein Bars
Makes – 8 bars
Ingredients
80g protein powder – I used Bulk Powders vanilla protein powder
4 level tbsp oat flour – I used Bulk Powder Gluten Free Ultra Fine Oat
2 tbsp maple syrup
5 tbsp cashew butter – I used Bulk Powder cashew butter
130ml milk of choice (I used oat milk)
40g dark chocolate chips
For the topping
120g dark chocolate, melted
Method
Mix the protein powder and oat flour in a large bowl, then pour in the maple syrup, milk and add the cashew butter. Mix to combine.
Fold in the chocolate chips, then transfer into a loaf tin.
Pour over the melted chocolate, then refrigerate for 15-30 minutes.
Slice into bars and enjoy!
Store in an air-tight container in the fridge for up to 4 days.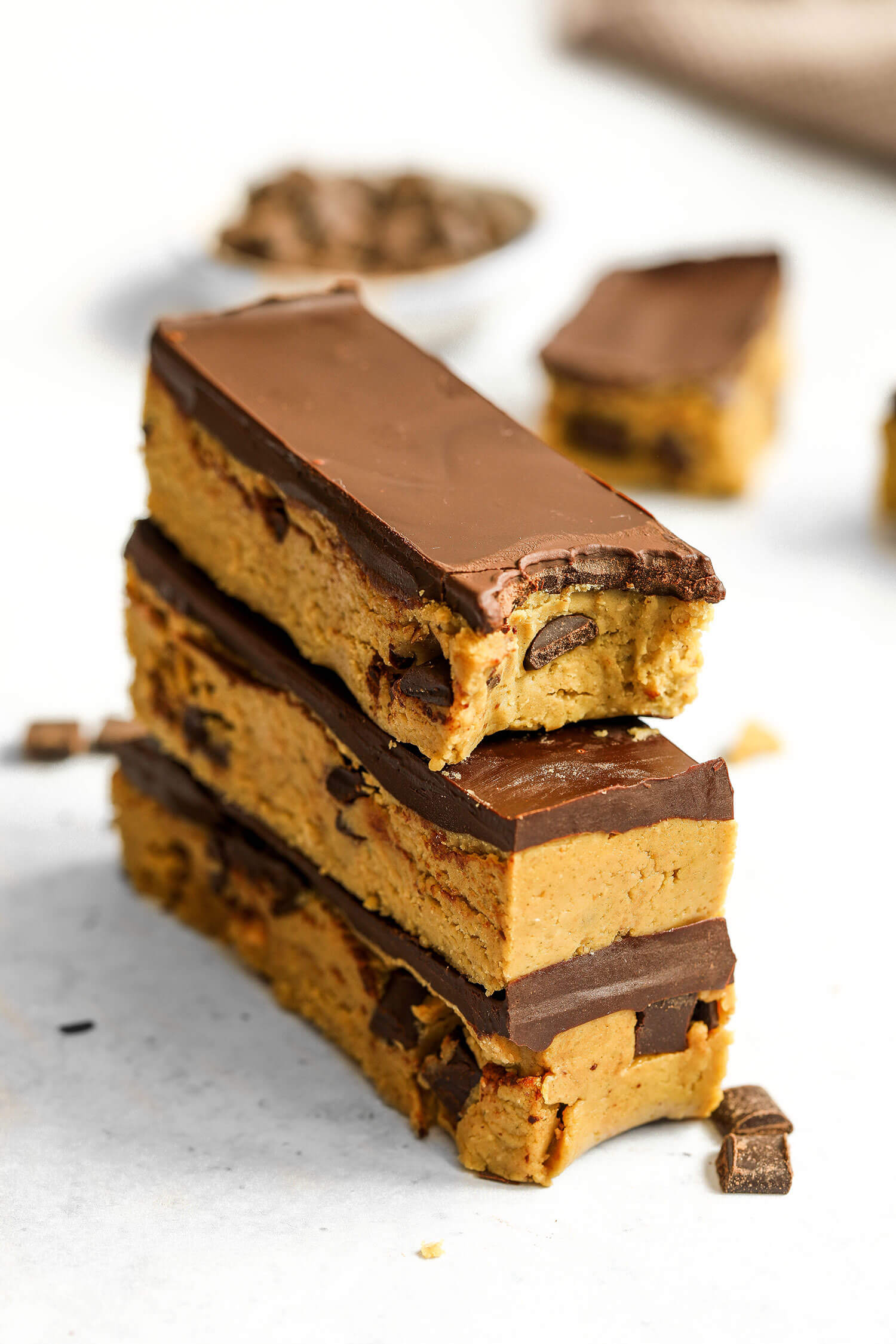 Share This Post