Air Fryer Vegan Samosas
Delicious crispy vegan samosas made healthier by cooking in an air fryer with less oil.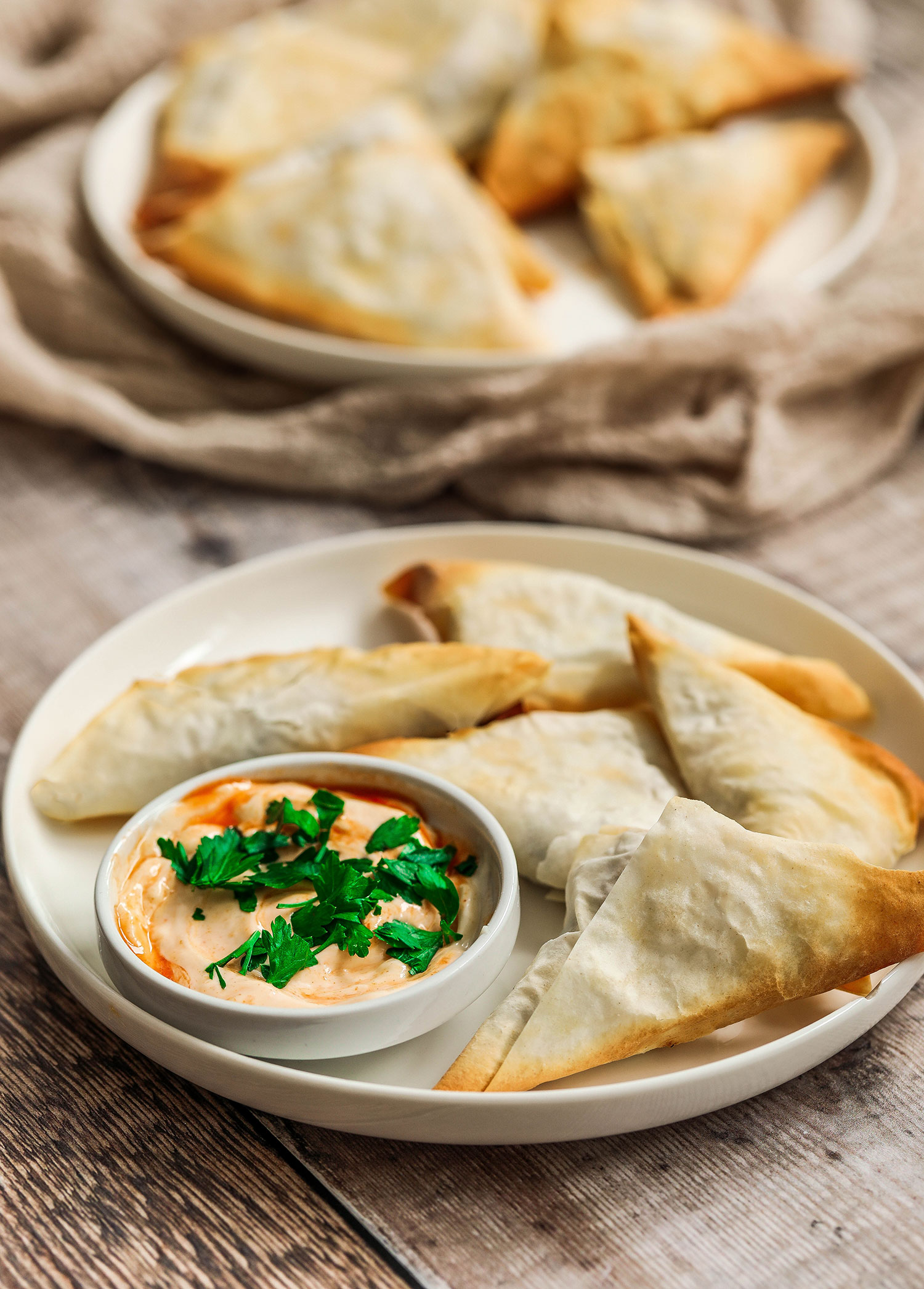 I love samosas, but they can be a bit heavy and greasy so I usually stay away from them. However these homemade air fryer samosas are so light, yet still taste delicious! The whole recipe only calls for 2 tablespoons of oil so they're much lighter and still as crispy as the ones you get from a takeaway.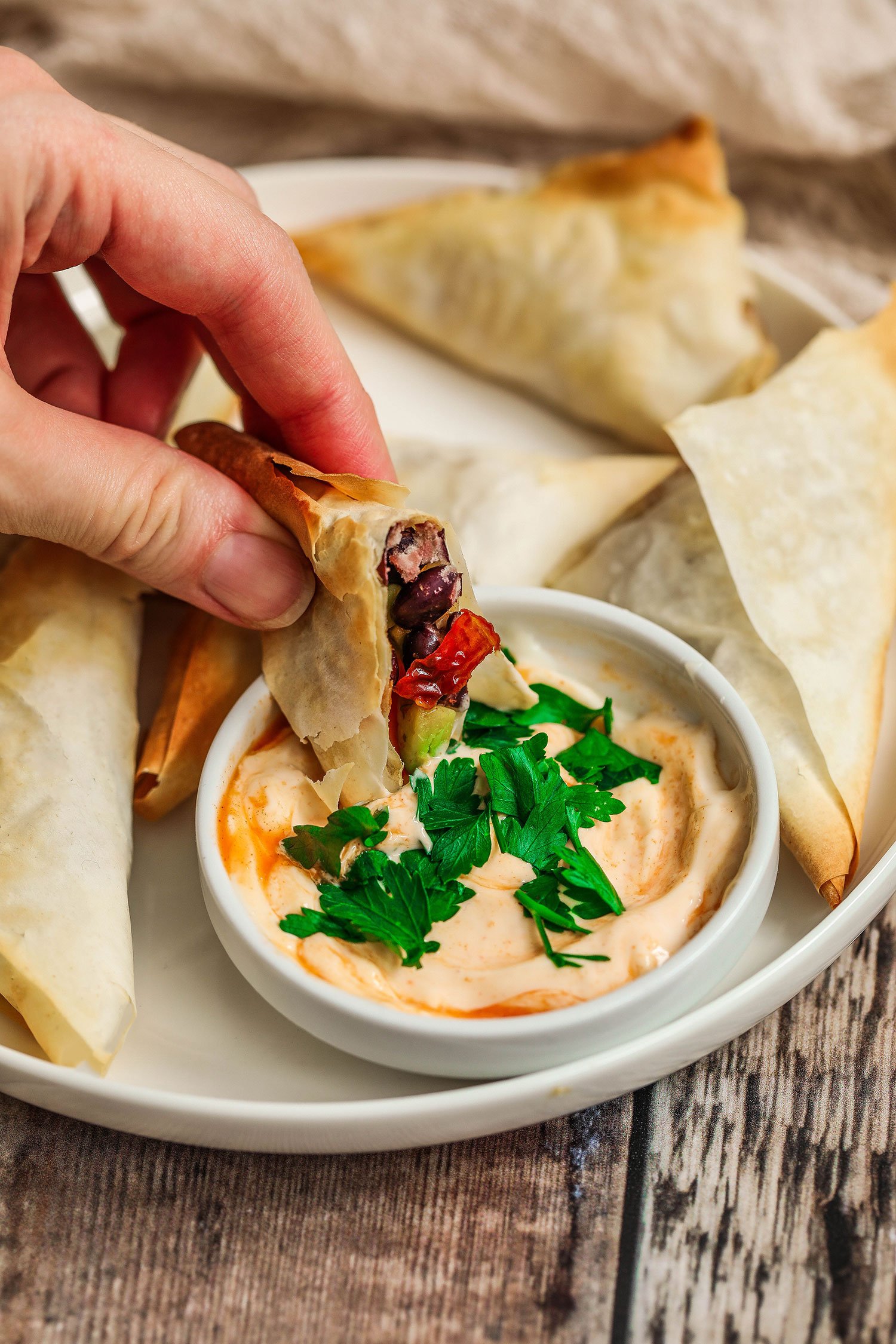 It's not easy getting hold of vegan or dairy-free samosas, especially around where I live. So I haven't had a samosa in years and I really missed them. This was my first ever attempt at making samosas. I was under the impression that making your own homemade samosas was a bit of a faff and time consuming, but I'm quite pleasantly surprised at how easy these were to make.
The recipe merges Mexican elements (kidney beans & avocado) with Italian ingredients (basil & sun-dried tomatoes) to create something so delicious and unique. I would never have thought of combining those flavours, especially not in a samosa recipe. I love trying new food combinations, it always gives me such a fresh prospective on cooking. Sometimes I can get stuck in a rut using the same ingredients and flavours, so some times I need to follow someone else's recipe to open my eyes to new flavour possibilities.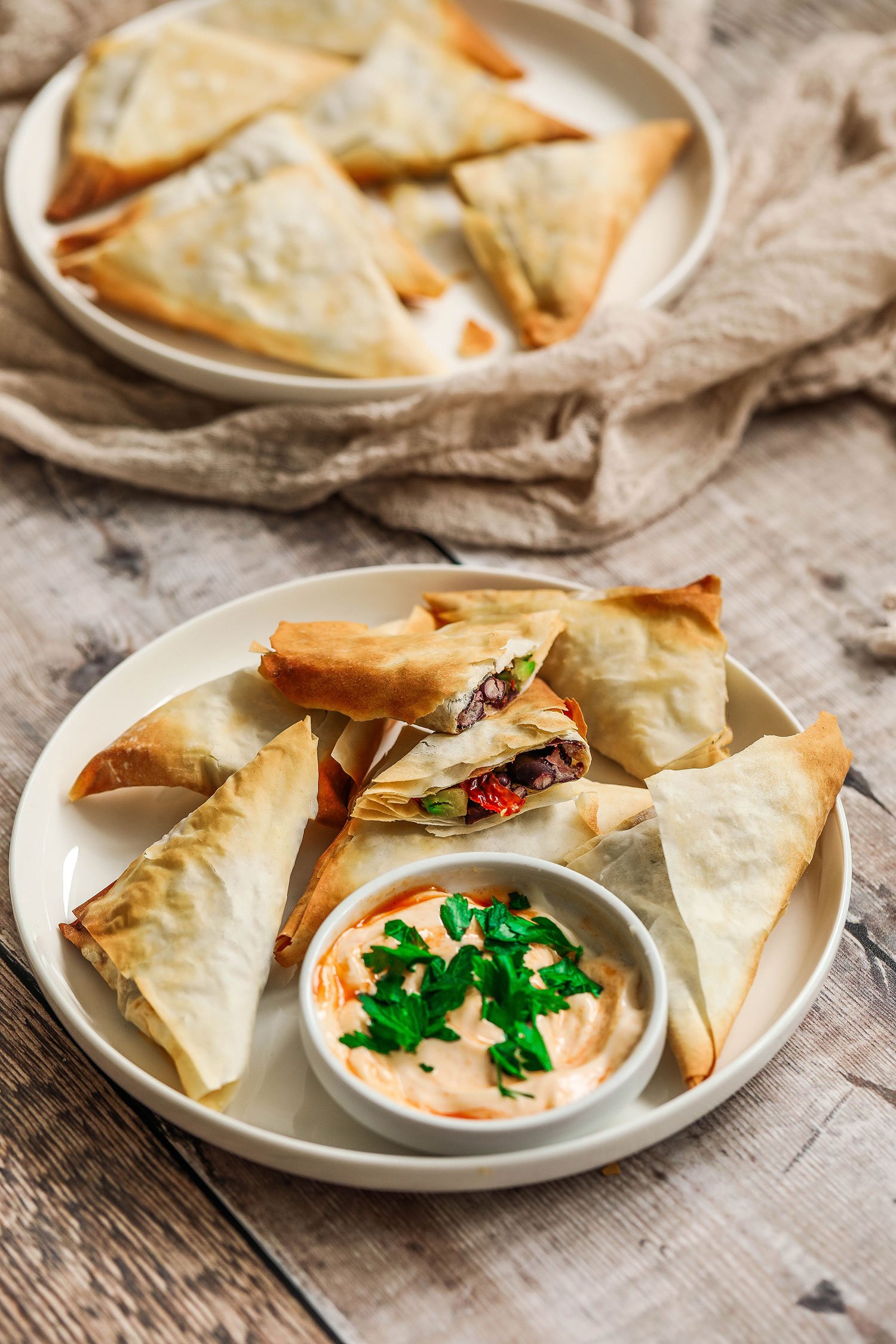 I made these vegan samosas in my new Tefal ActiFry Genius XL. I'd heard so many good things about air fryers and it was always my intension to buy one, so I was so pleased when Tefal contacted me asking to recreate one of their recipes. The ActiFry Genius XL has 9 automatic settings that make cooking so much easier, quicker and healthier with less oil needed to cook different foods. Simply add all your ingredients in at the same time, and let the '1-meal-in-1-go' settings do the work for you. It allows you to cook your favourite fried food with 99% less added fat and it's family friendly with a capacity of up to 1.7kg to feed up to 8 people! No more meals for one, there's enough for all the family!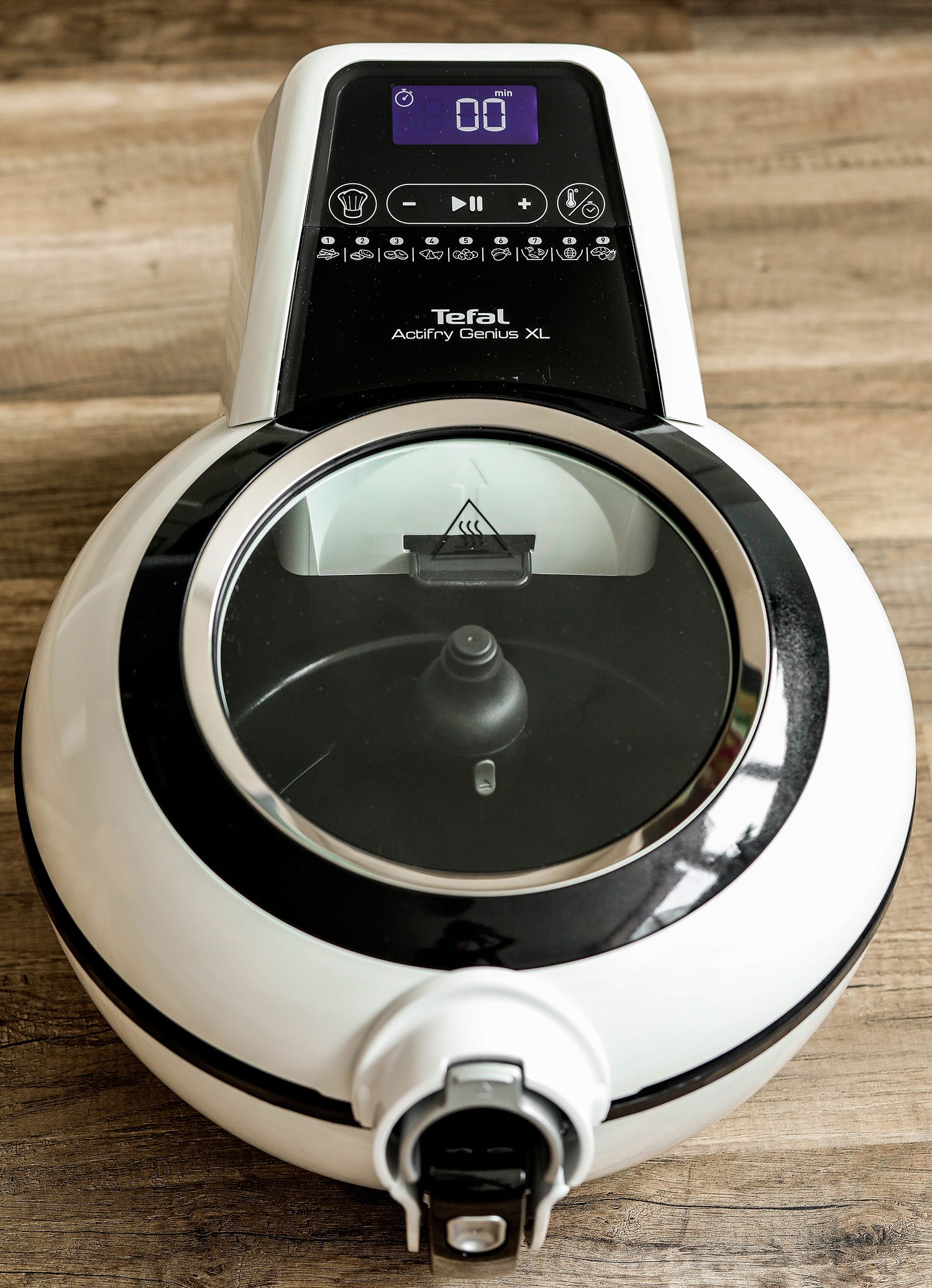 I was challenged to take part in the ActiFry Genius spin class and swap pedals for paddles to eat healthy. I spun the 'Gear of goodness' to help me decide which recipe to create based on the levels of 'wow factor'. Mine landed on number 5, which is 'going all out with a healthy weekend show-stopper. The vegan samosas was the most obvious choice for me, the recipe for which I followed using the ActiFry app. The steps are broken down into easy to follow points, so even though the recipe is down as a 'level medium' on the difficulty scale, it was actually really easy to make!
Go on then, give them a try. You know you want to 😉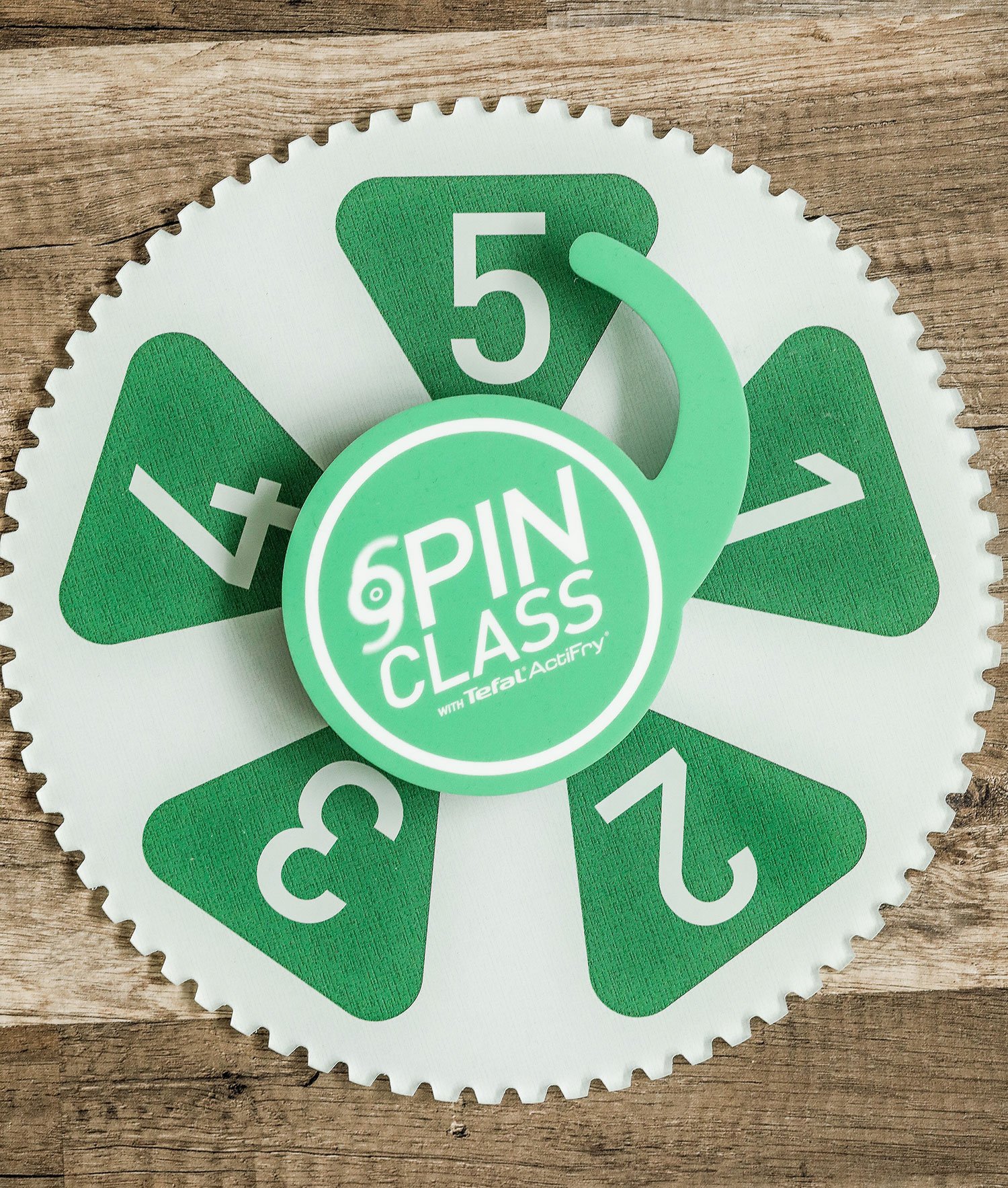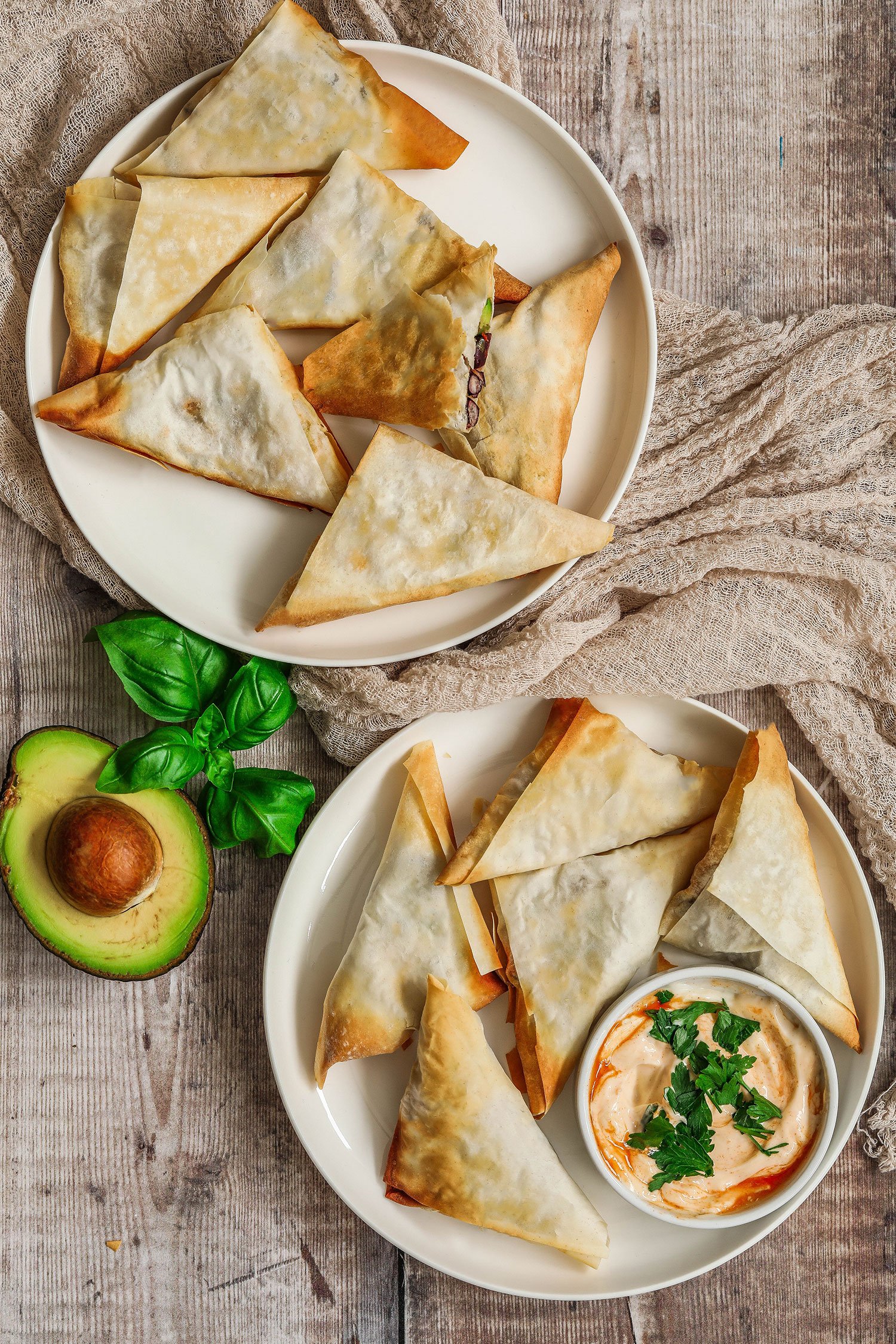 ---
Air Fryer Vegan Samosas
Serves – 4
Ingredients
4 filo pastry sheets
1 avocado
60g of kidney beans
4 baby tomatoes
4 sun-dried tomatoes
3 cloves of garlic
2 strands of basil
2 ActiFry spoonfuls of olive oil
Method
Mix the sun-dried tomatoes with a little of their preservative oil. Chop the tomatoes and the avocado and mix to form a salsa.
Mix the basil and garlic with half of the olive oil. Mix with the sun-dried tomatoes, the tomato and avocado salsa and the kidney beans.
Cut the pastry sheets in half to form a strip, place on the worktop and brush with a bit of oil.
Take the top right corner of the sheet, fold it down to meet the bottom edge of the sheet. Make a second fold upwards to make a cone shape. Add 2 tablespoons of the mixture into the cone shape and fold the remaining pastry over to form a samosa. If needed, brush with a bit of oil to seal.
Using a brush, put the rest of the oil over the samosas and place them in your ActiFry, without stacking them.
Begin cooking for the specified time.
Repeat with a second batch if necessary.
---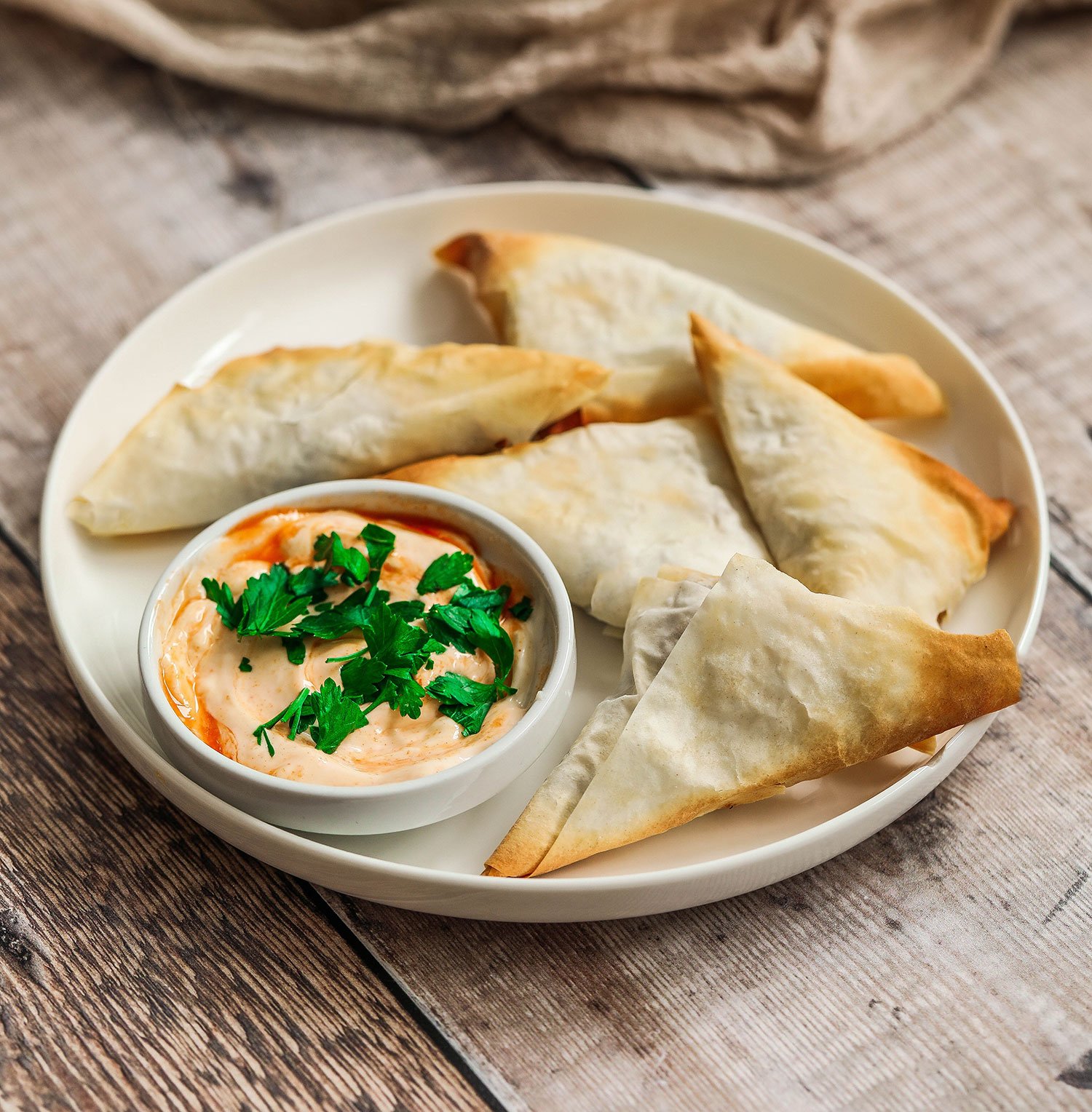 Share This Post