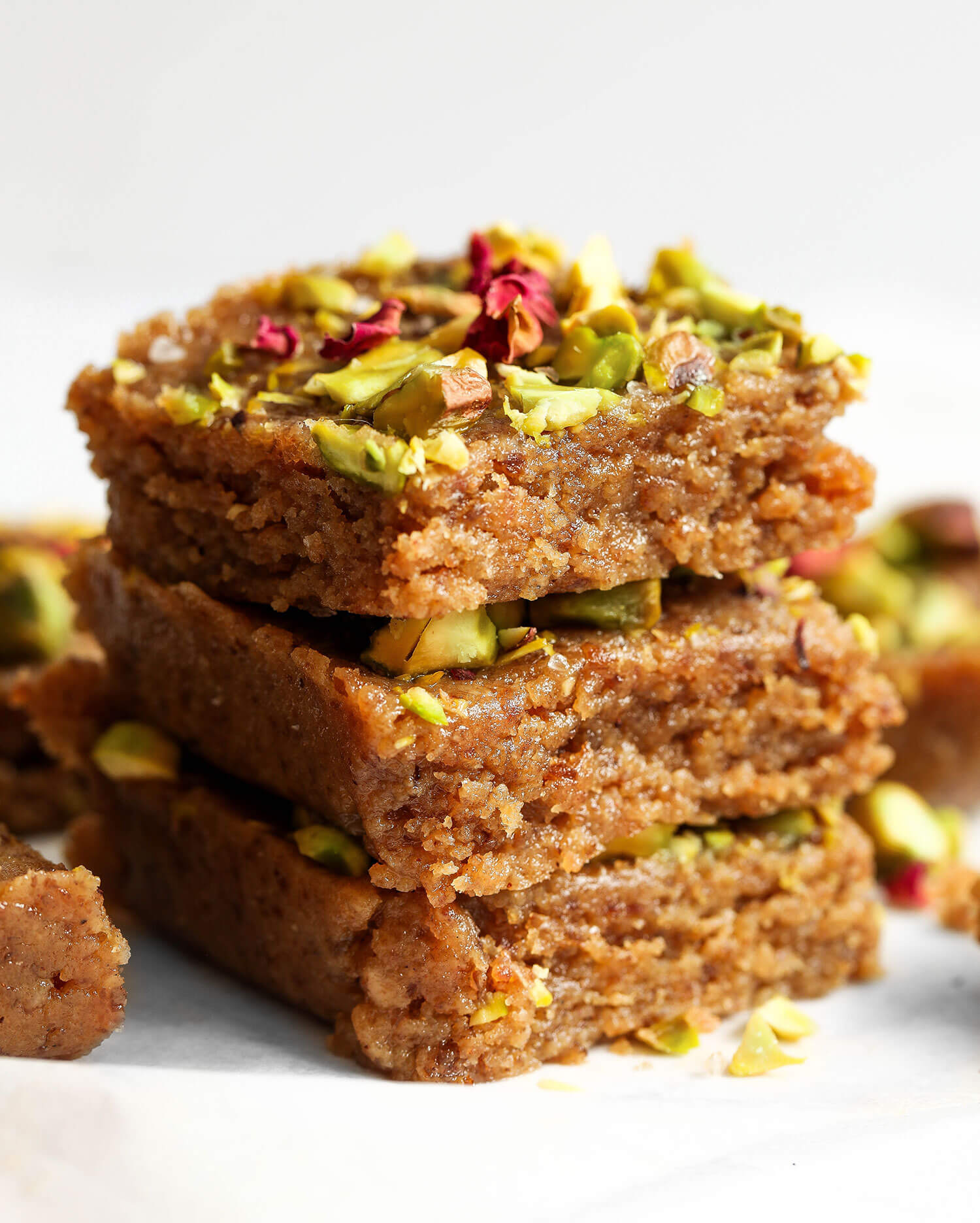 A healthier halva that's higher in fibre and healthy fats – these 3-ingredient vegan halva bars are such a delicious treat and can't be easier to make!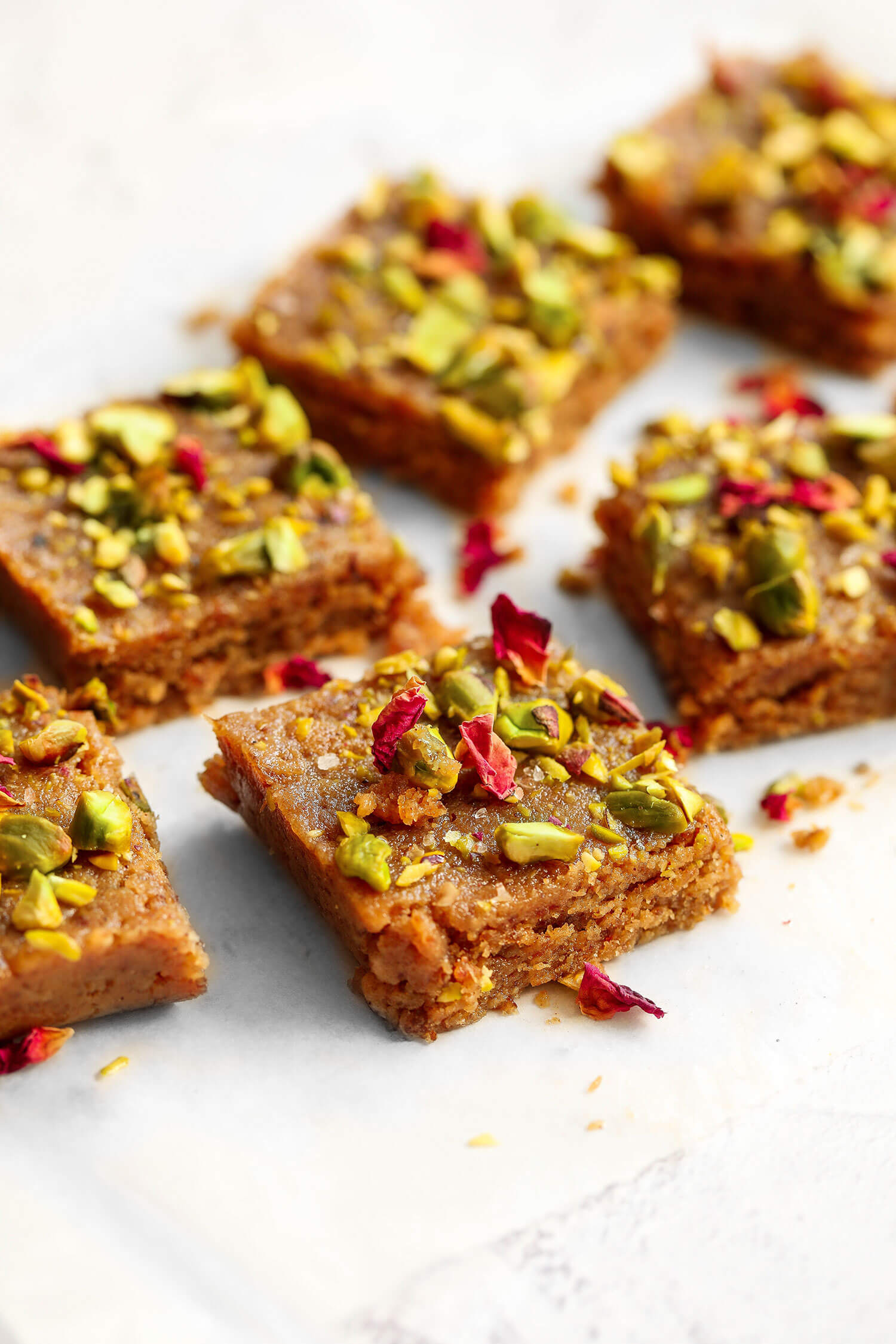 Halva is a Middle Eastern dessert that I grew up eating and loving. It's traditionally made of tahini and honey or sugar with added nuts or spices like cinnamon and cardamom.
I wanted to create a healthier version, so I substituted the sugar/honey for dates. There is no cooking involved either – all you need to do is blend the ingredients together and freeze!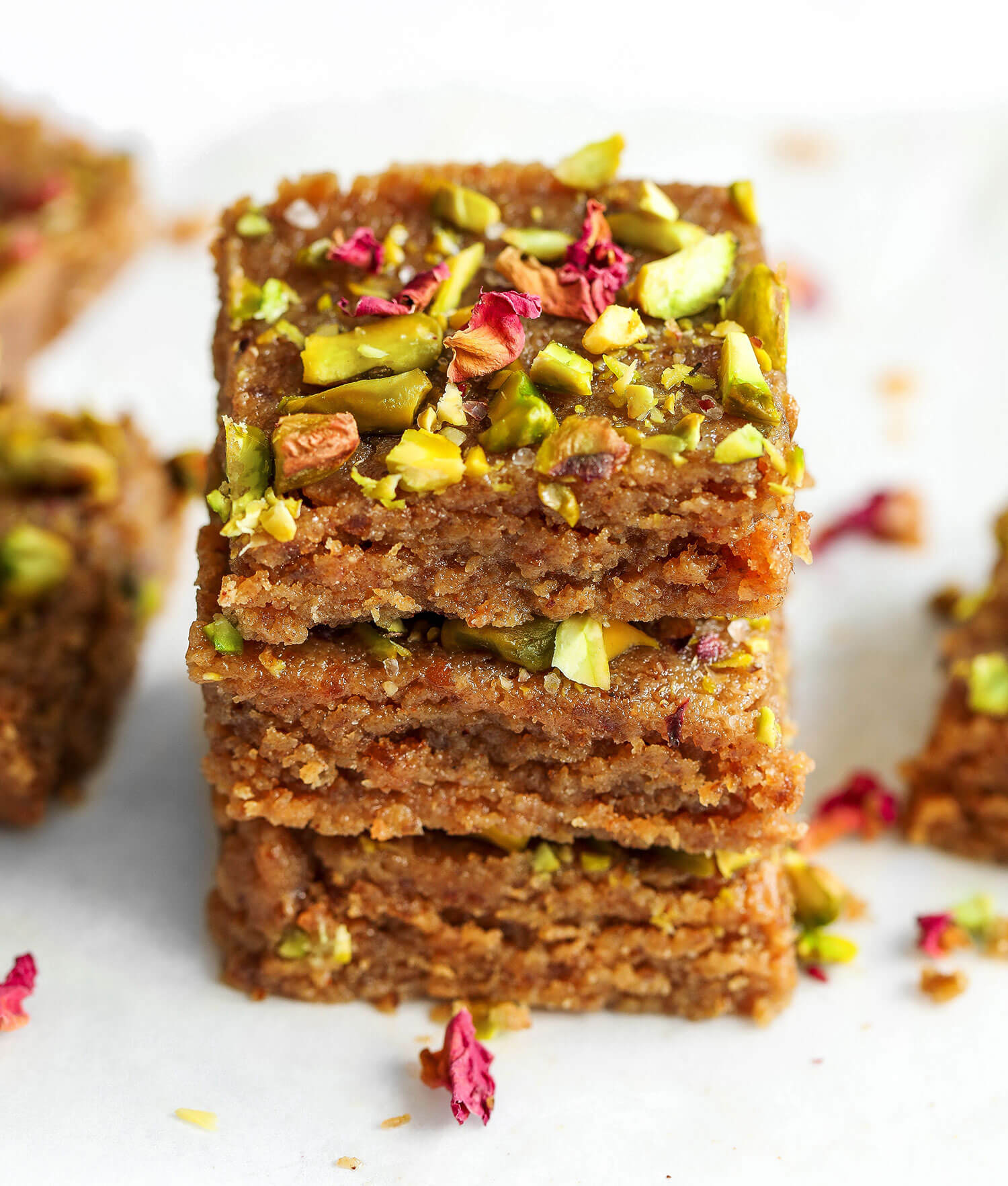 I also added cardamom powder because I think it goes so well with both dates and tahini. It's completely optional so you can omit if you don't have any or you can use another spice like cinnamon.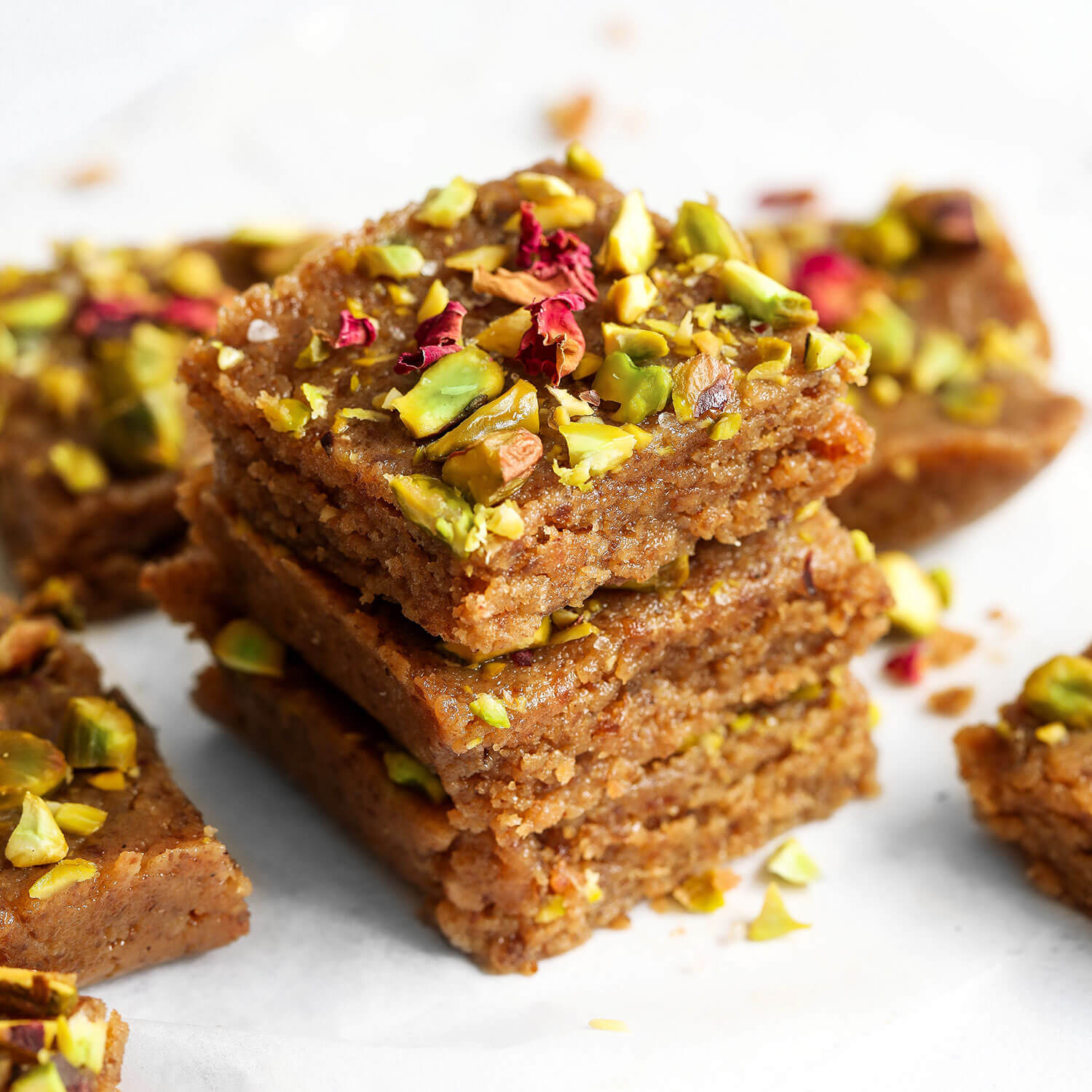 3-Ingredient Vegan Halva
Makes – 8 bars
Ingredients
200g medjool dates
180ml (3/4 cup) tahini
1/2 tsp cardamom (optional)
Pinch of salt
Chopped pistachios to decorate
Method
Add the dates and tahini to a food processor along with a pinch of salt and cardamom (if using any) and blend until you have a smooth well combined mixture.
Transfer into a loaf tin lined with baking paper and press down. Sprinkle the chopped pistachios on top. Freeze for an hour, then slice into bars.
Store in an air-tight container in the fridge for up to 5 days.
Enjoy!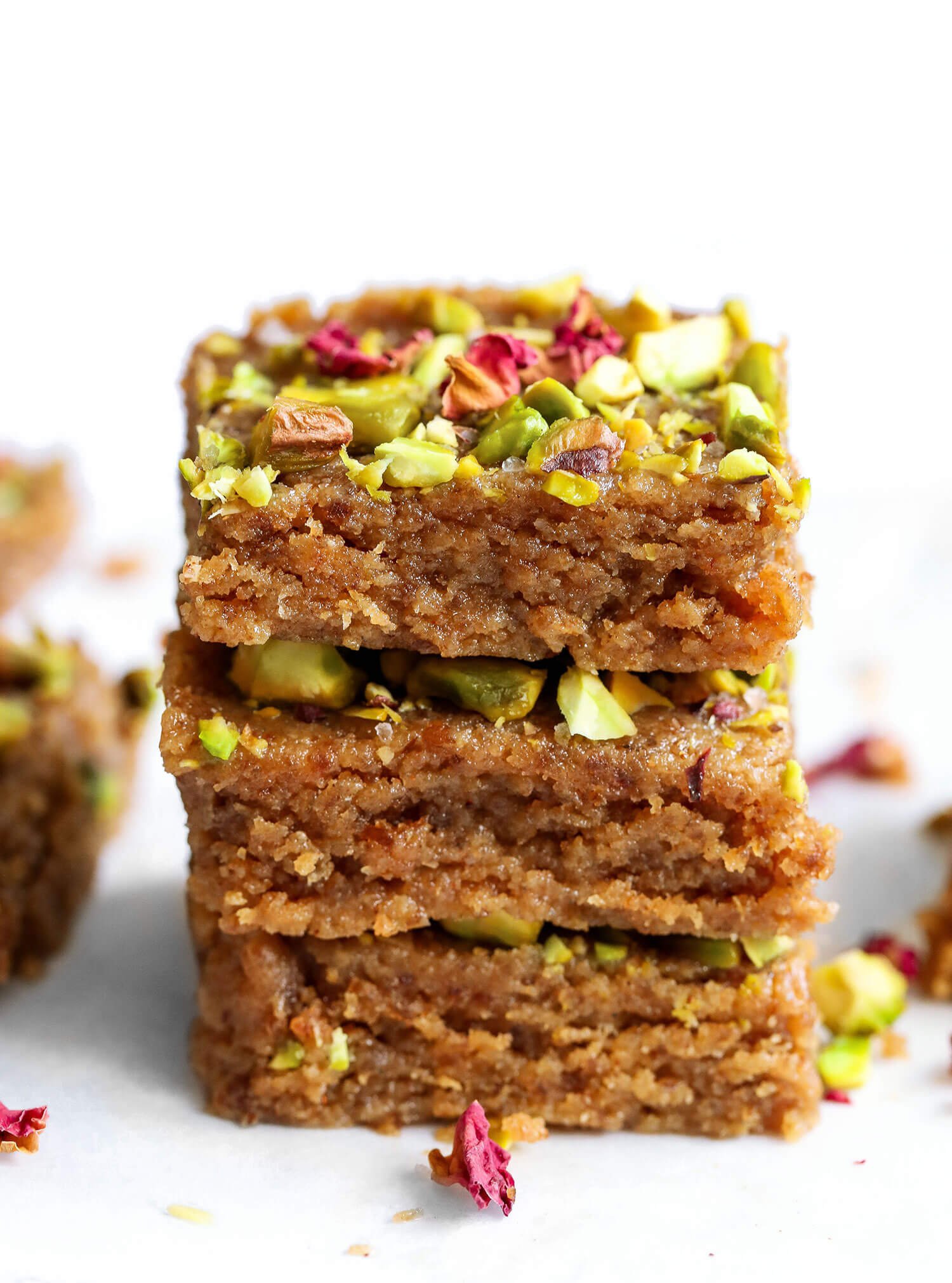 Share This Post