Now that the weather is warming up and we're having sunnier days, it seems like the perfect time to share a light and healthy salad that's still hearty, filling and delicious!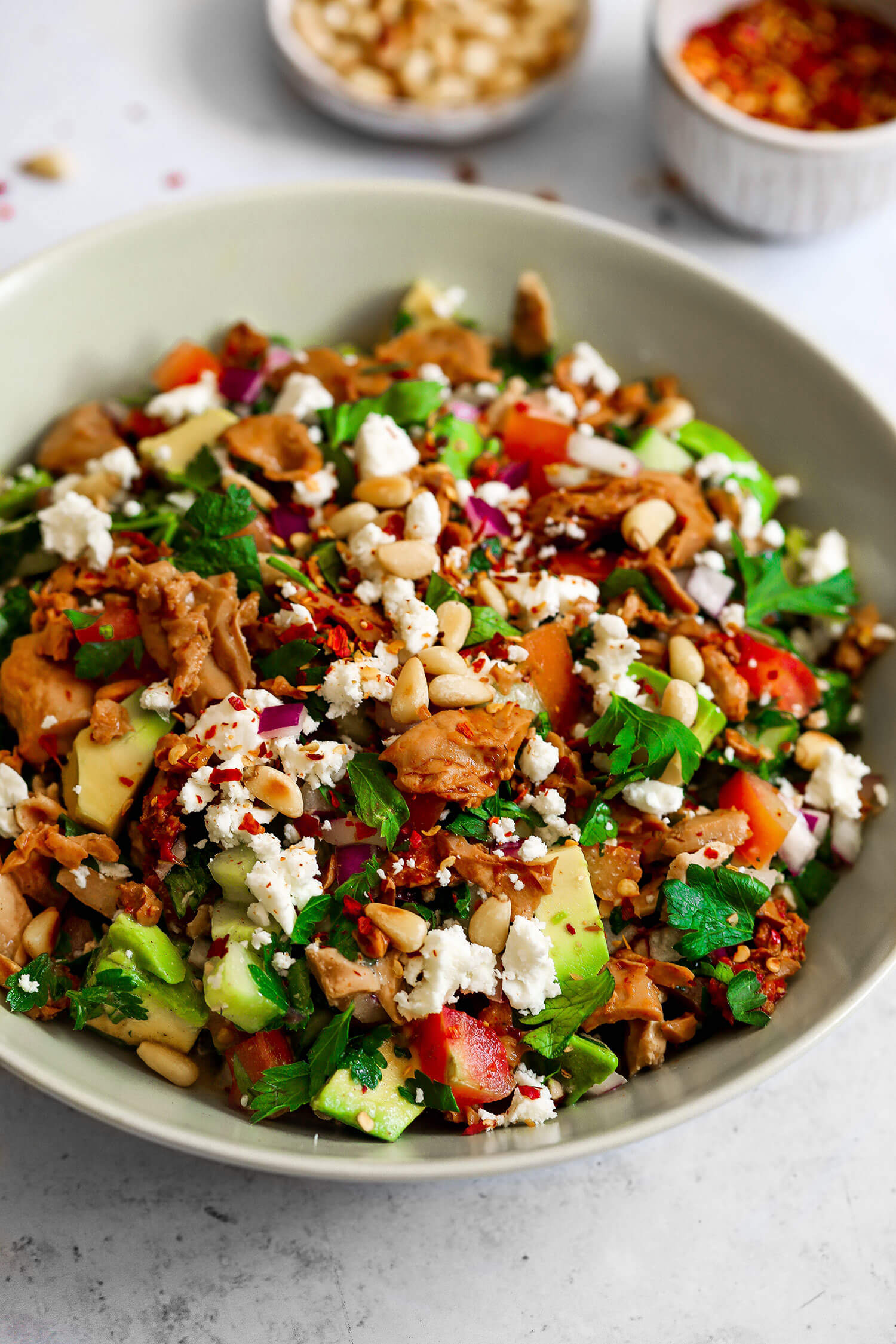 We're all adjusting to life in lockdown which has quickly become the new norm. A lot of us are preparing way more homecooked meals than we're used to and are on the lookout for ideas and inspirations. One of the worst feelings is when you're hungry and you can't think of what to prepare to eat, especially when you've already made a meal 4-5 hours ago.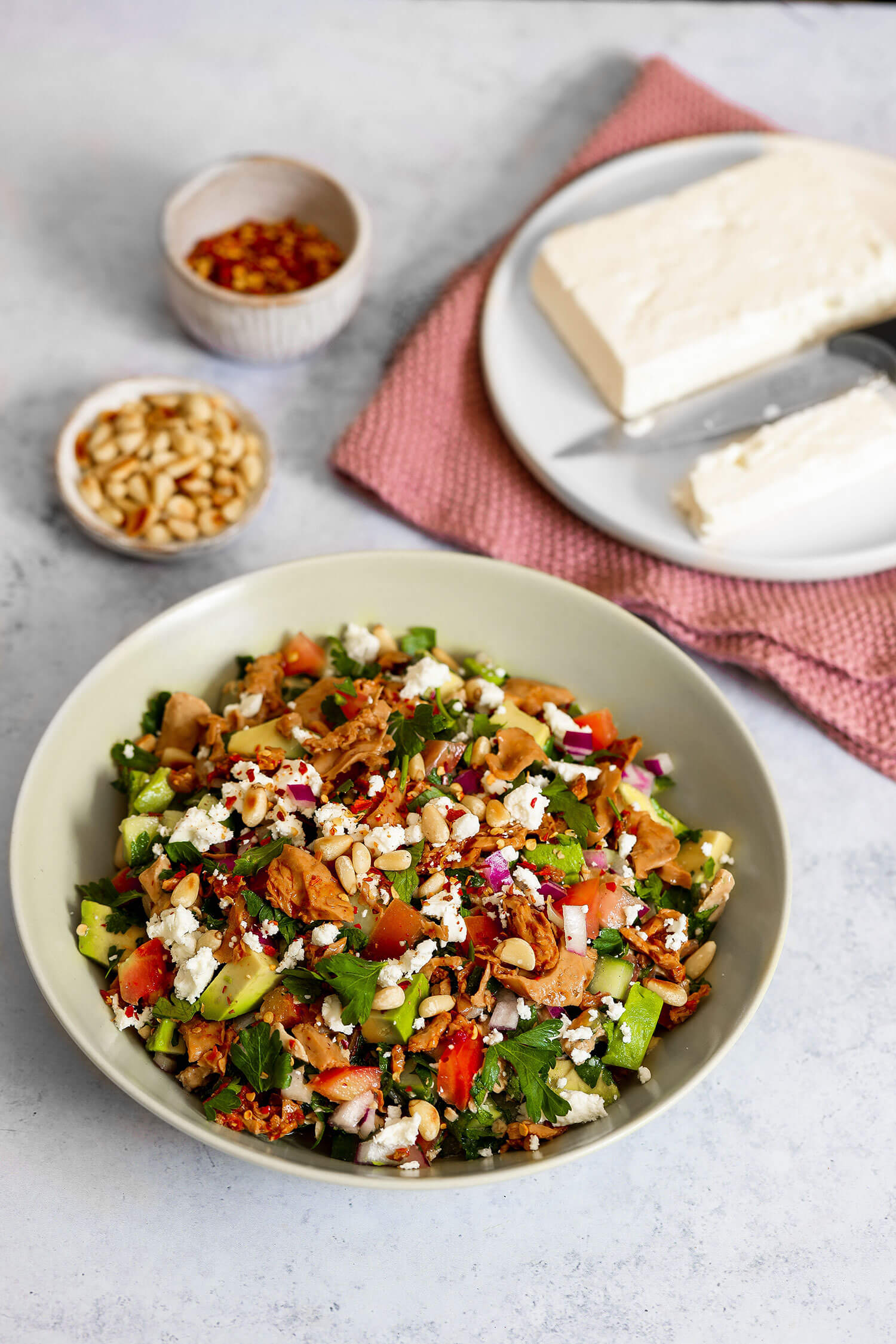 As much as I love cooking and experimenting in the kitchen with new methods, techniques and flavours, sometimes all I want to do when I'm hungry is to throw something quick and easy together that I know will be tasty but also good for me. You can never go wrong with a good hearty salad.
Tuna salads used to be my go-to for lunch when I needed to grab something quick from the supermarket. Tuna is high in protein so adding it to a salad makes it filling and satisfying, but since I started reducing my animal products intake, I have struggled to find a good tuna substitute. Yeah chickpeas are good, but sometimes I do crave something more meaty and hearty. Also, it's always nice to change things up a little
This vegan tuna salad is, as the name suggests, completely plant-based with vegan tuna chunks from Good Catch made with a 6-plant protein blend including things like pea protein, lentil protein and chickpea flour. Each serving contains around 18g of protein, so it's an easy (and yummy!) way to bump up your meal's protein intake. They also come in 3 different flavours:
Naked in Water
Mediterranean
Oil & Herbs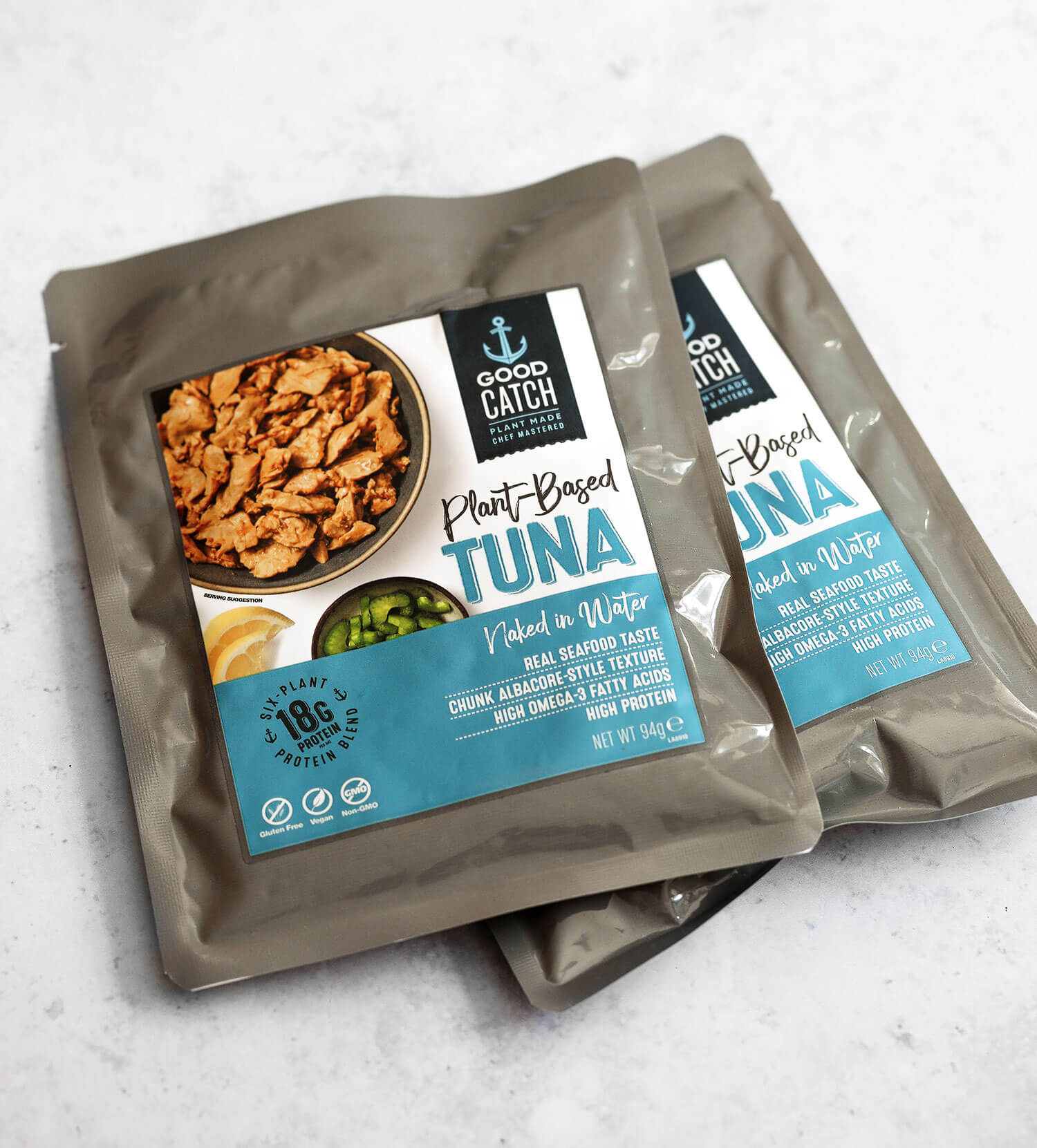 It's packed with protein from the tuna chunks, healthy fats from the avocado and olive oil and antioxidants and vitamins from the fruit, vegetables and herbs!
Even if you aren't vegan, there is a good reason to reduce your fish, especially tuna, intake. Here are some stats I was recently made aware of that are actually quite shocking:
Nearly 90% of the world's marine fish stocks are now fully exploited, over exploited or depleted.
In excess of 3.5m marine animals are lost to bycatch from fishing practices each year.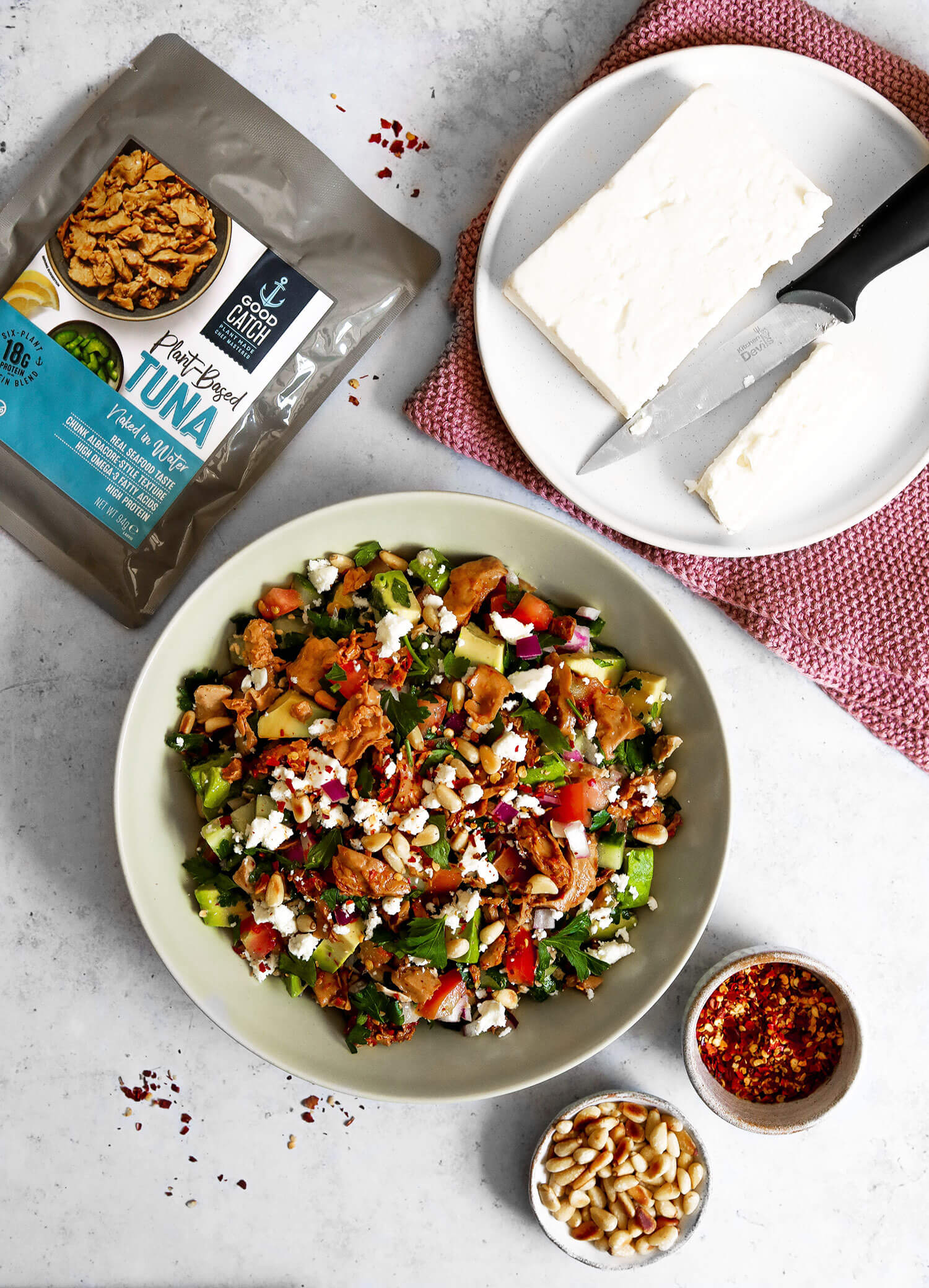 So whether you're vegan or just looking for ways to reduce your fish intake, Good Catch tuna pouches are definitely a yummy and healthy alternative with a texture that's remarkably close to the real thing!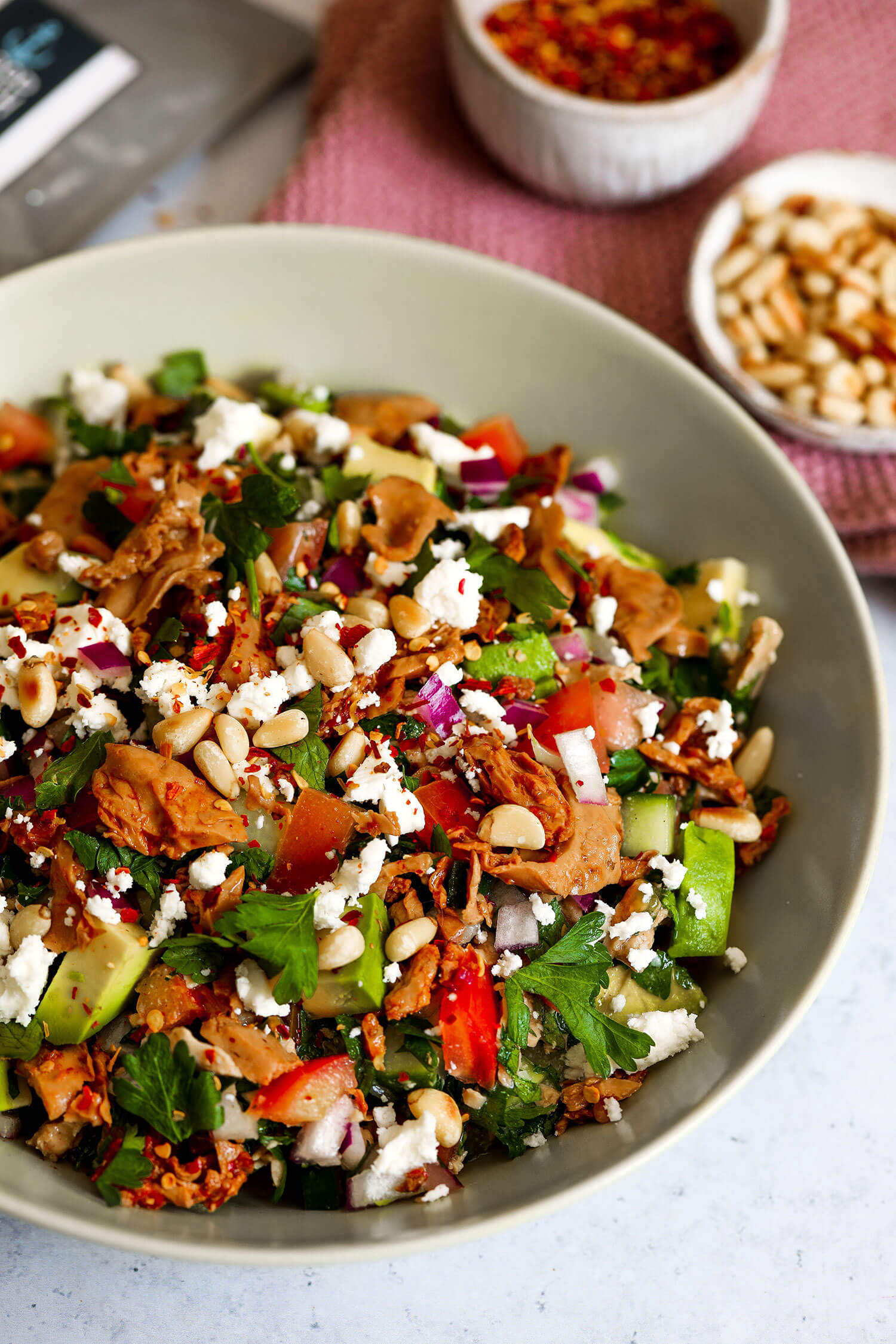 Vegan Tuna Salad
Serves: 2- 4
Ingredients
2 packs Good Catch Naked in Water tuna pouches
½ cucumber, chopped
3 tomatoes, chopped
½ red onion, chopped
1 ripe avocado, sliced
1 bunch parsley, chopped
100g vegan feta cheese
50g pine nuts, lightly toasted
For the dressing
Juice of 1 lemon
2 tbsp olive oil
1 tsp mustard
2 tsp maple syrup
Pinch of salt
Method
Mix all the salad ingredients together in a large serving bowl.
Mix all the dressing ingredients together and pour over the salad.
Enjoy!