Vegan Tofu Tiramisu
If you're trying to follow a plant-based diet that minimises the amount of animal products you eat, or if you're trying to eat healthier, then treating yourself to Tiramisu doesn't seem to be a viable option.
Typically made with cream, mascarpone cheese, white sugar and lady fingers. None of those things scream health to me, definitely indulgence, not health.
It's also usually made with alcohol so for people who can't drink alcohol like me, by default eating it is always out of the question.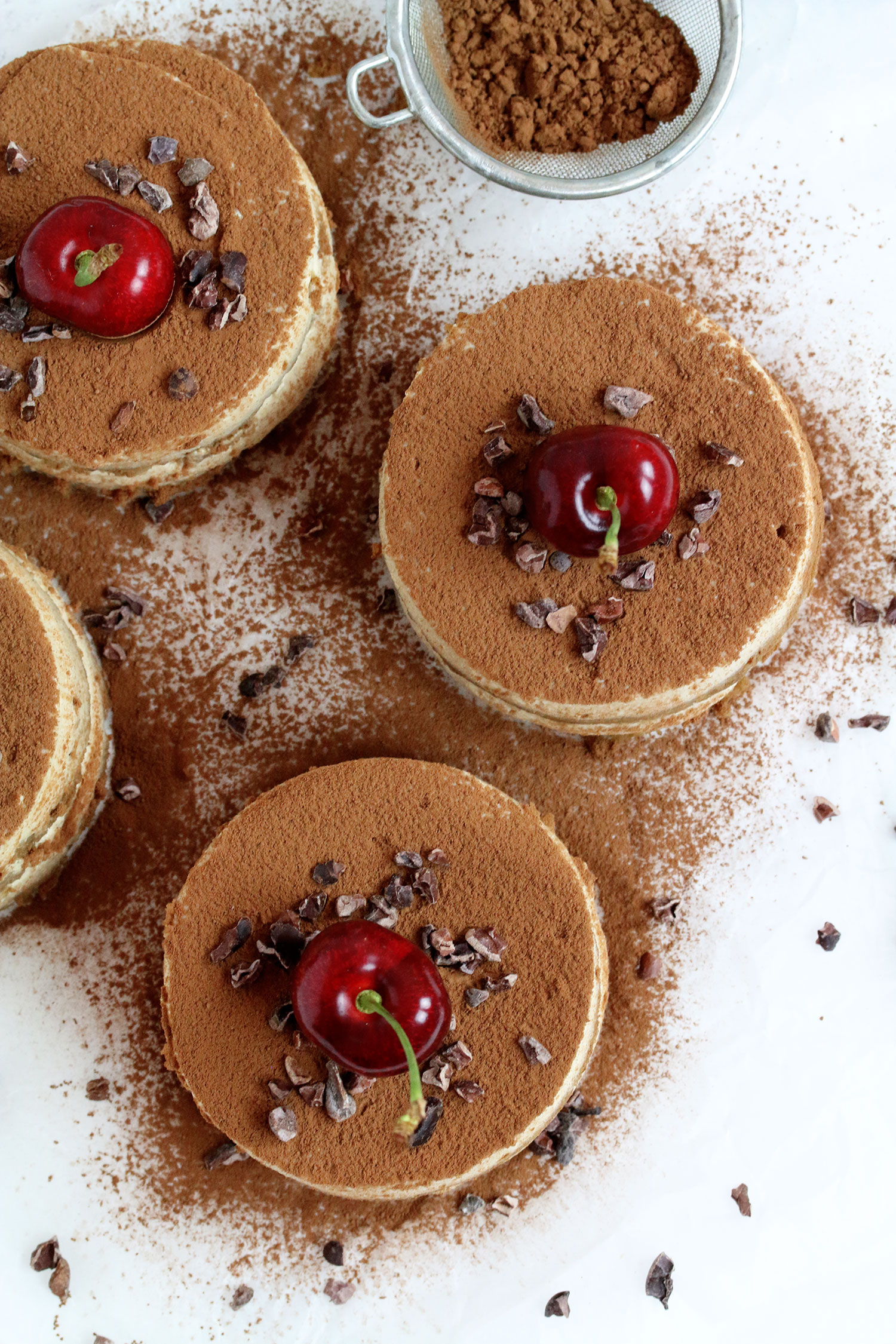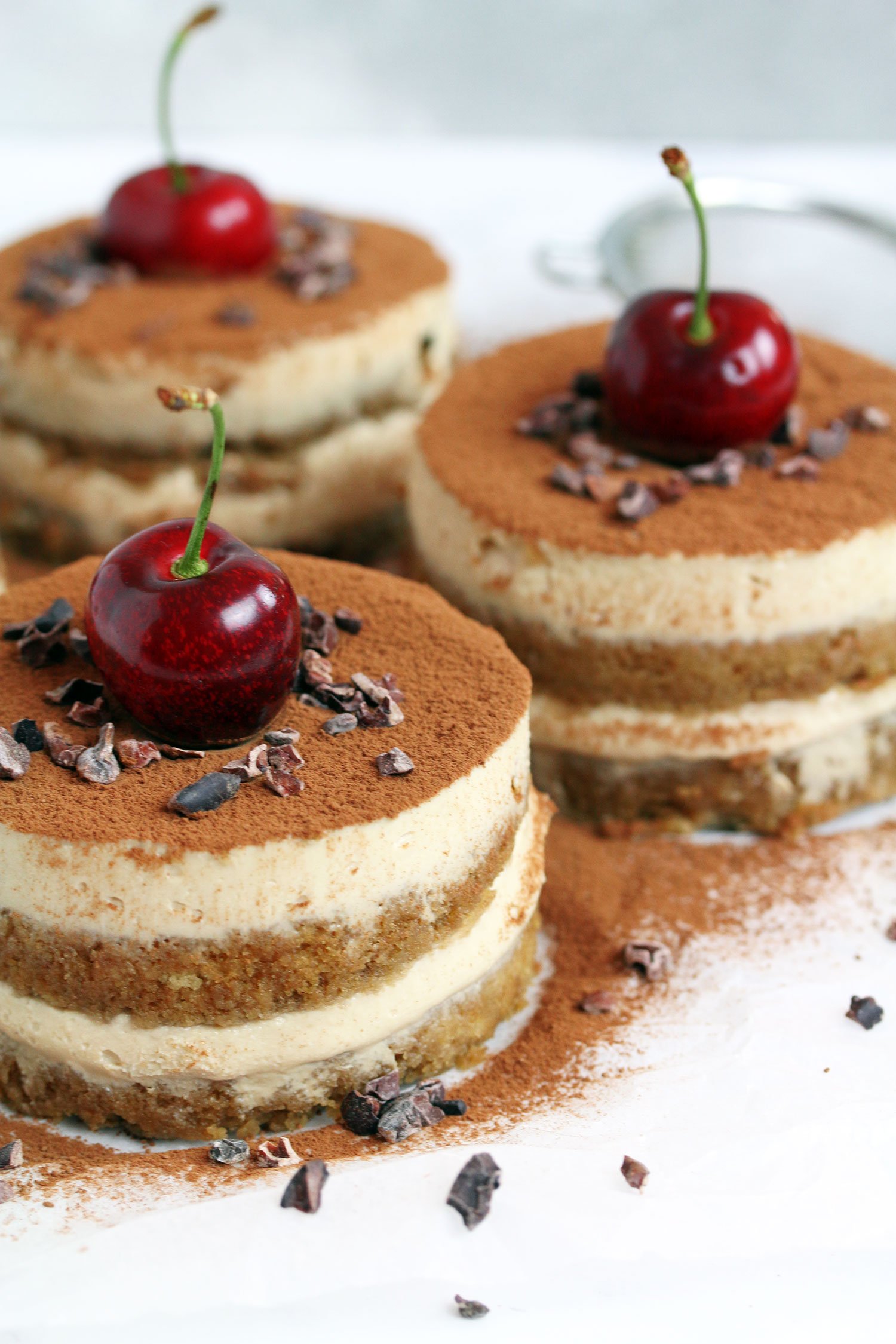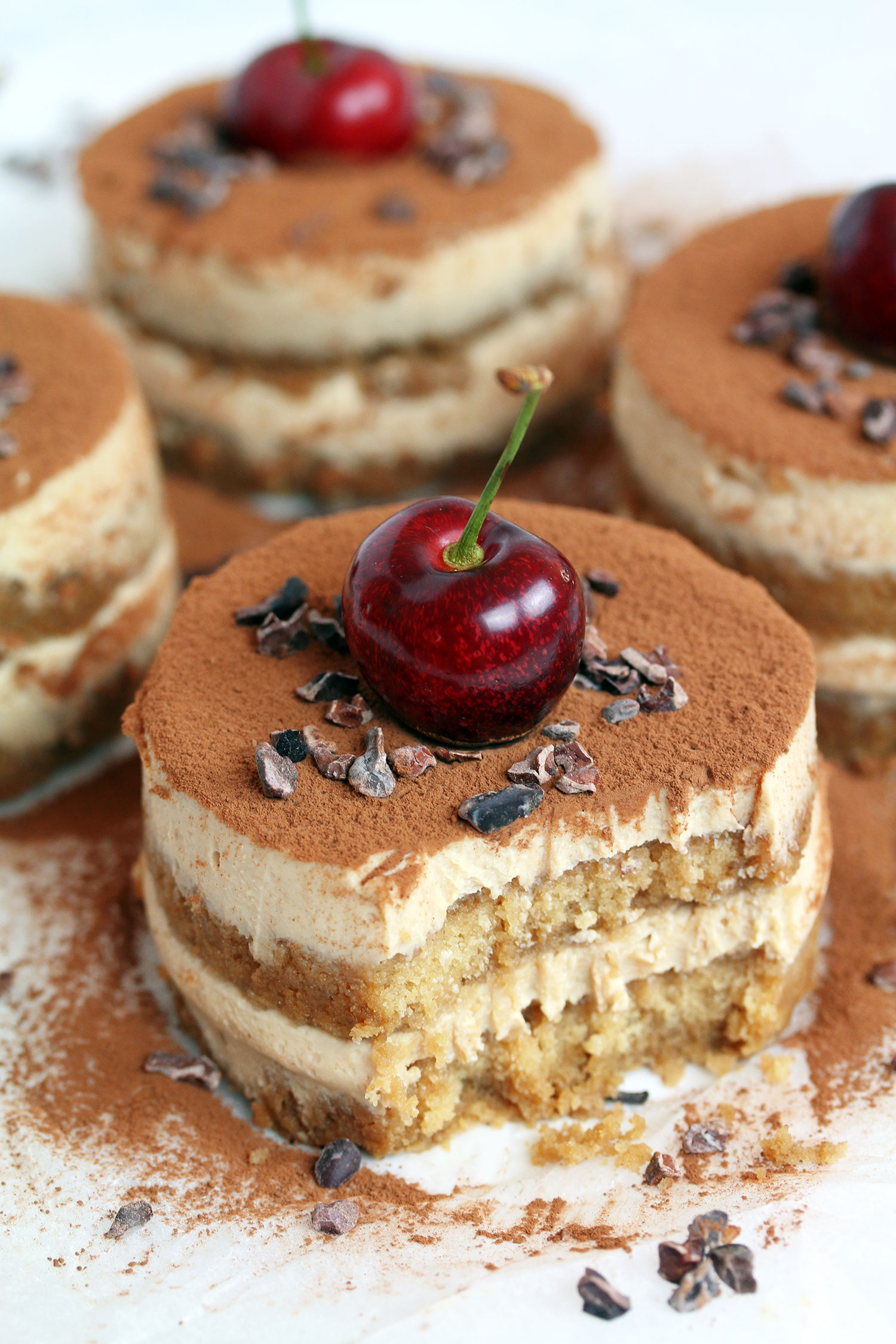 The good news is that you CAN make a healthier version at home. Without cheese, cream, dairy and alcohol!
Not only that, you can make a plant-based version that's higher in protein! How? By using tofu as the base for the cream layer!
WHAT? TOFU?
Yes, tofu! I love using tofu in my treats and desserts. Since it doesn't have much of a flavour and thanks to it's silky, smooth texture, it can be used as the the base of many desserts. From cheesecakes, ice creams, puddings, tarts and as a replacement for eggs/oil in baking. It's such a versatile ingredient and so healthy! It's a great source of plant-based protein, omega-3, zinc, selenium and calcium (if it has been made with calcium sulfate)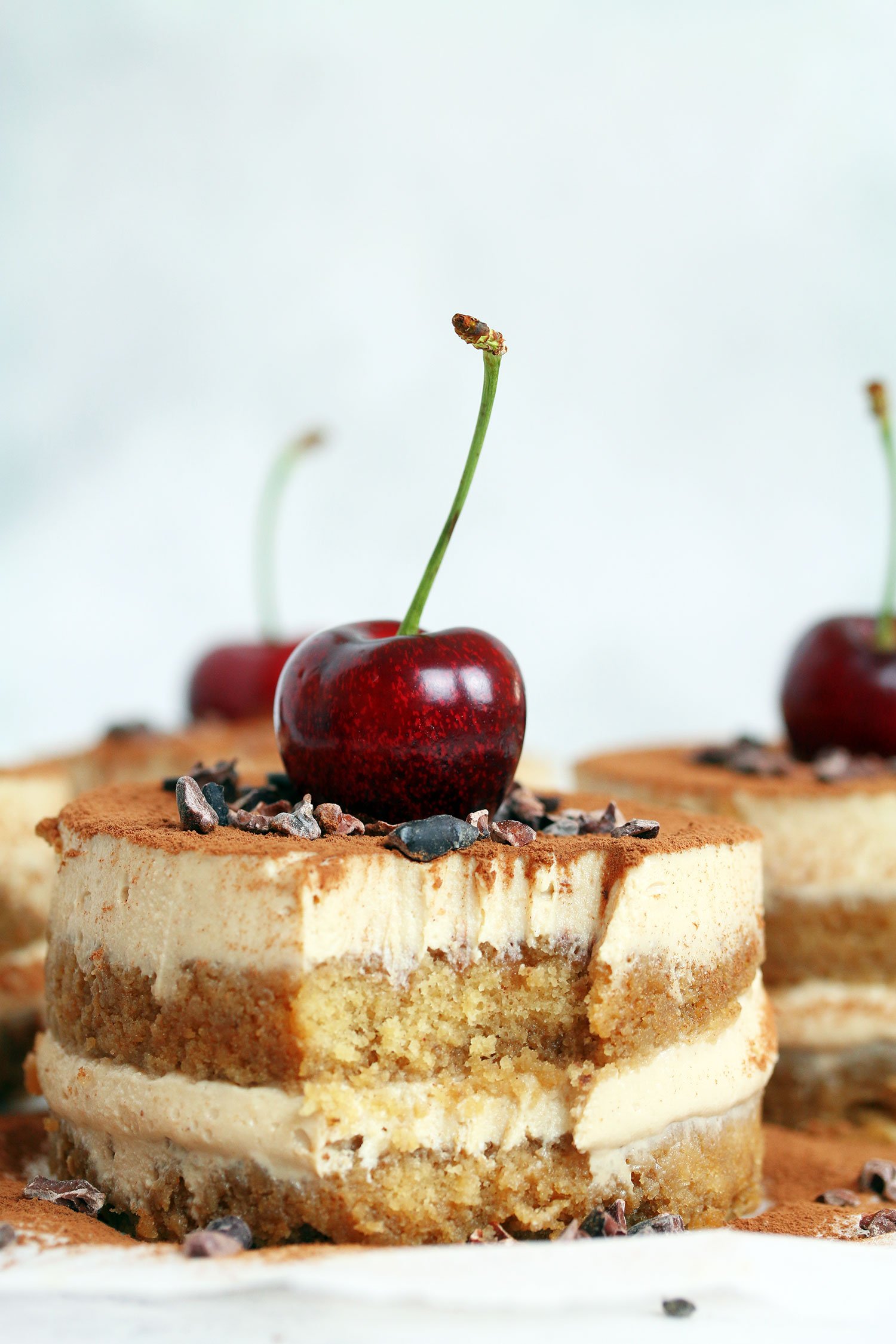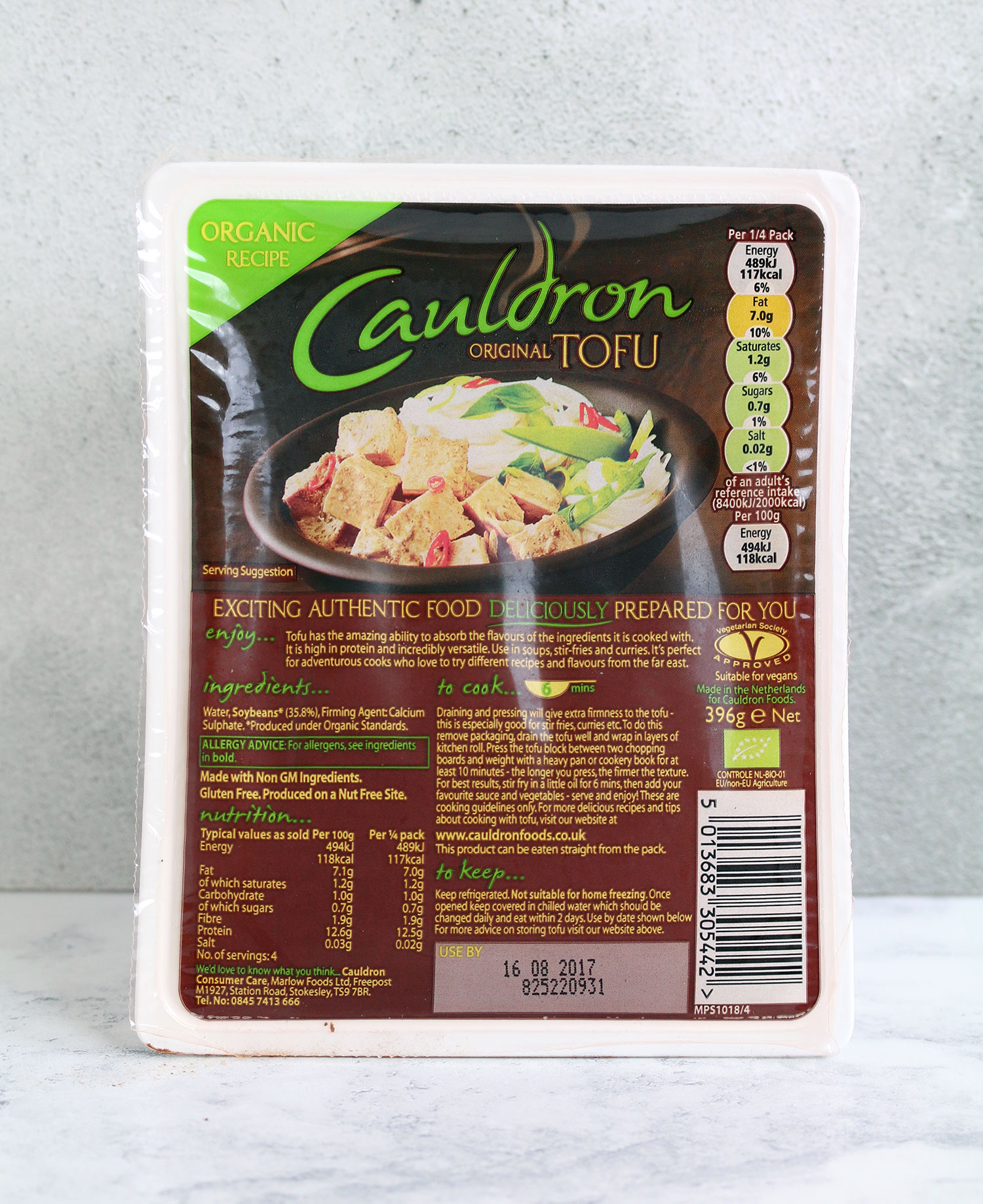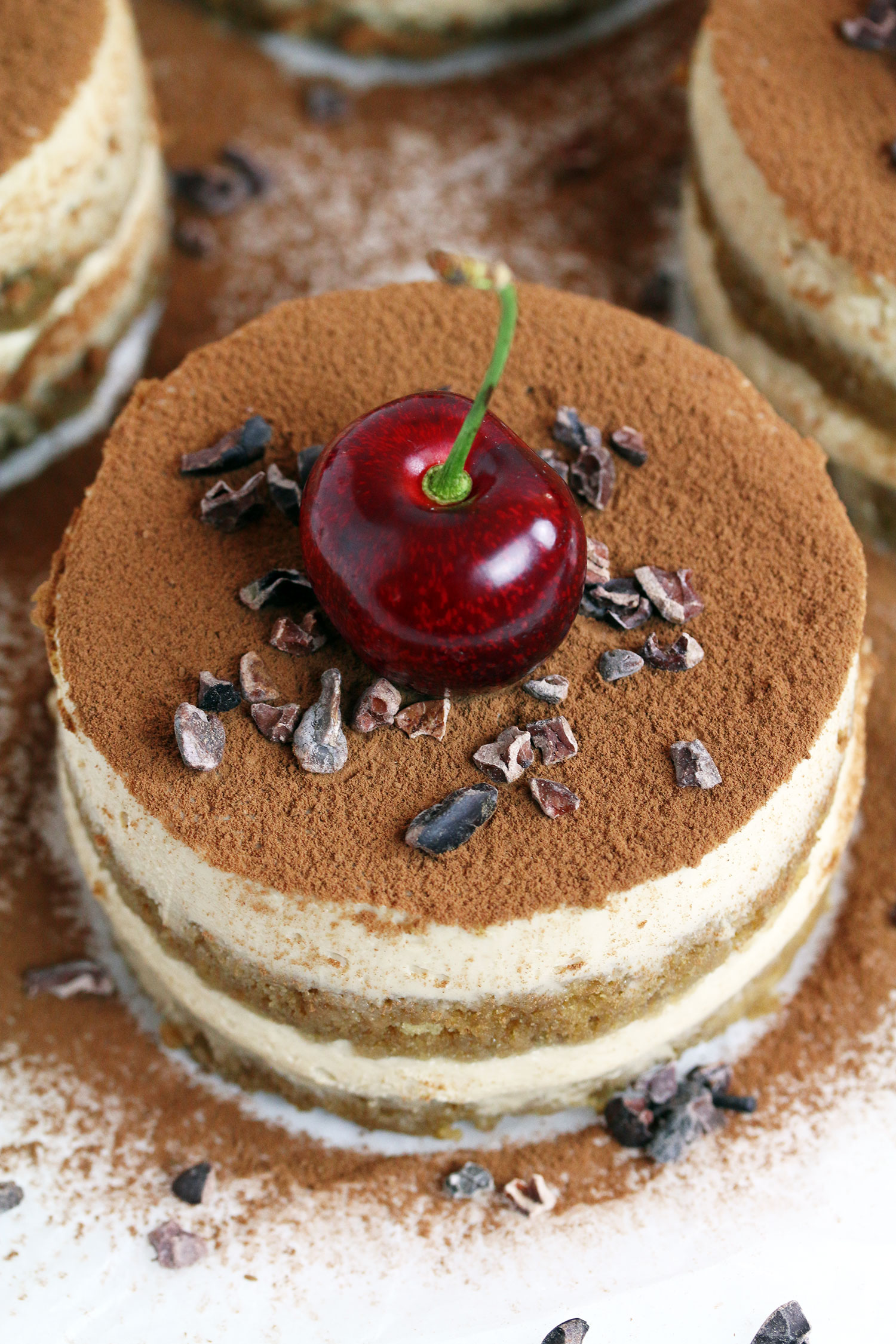 I've teamed up with Cauldron to create a delicious plant-based, vegan and gluten-free alternative to a classic favourite. You guessed it…TIRAMISU!
Cauldron's original tofu block is my go to tofu. From my experience I haven't come across many good tofu options here in the UK, and the ones that I have found tend to be pricy. I love the quality of Cauldron tofu, and it only costs £2 for just under 400g. Also, it's available in most supermarkets making it easily accessible!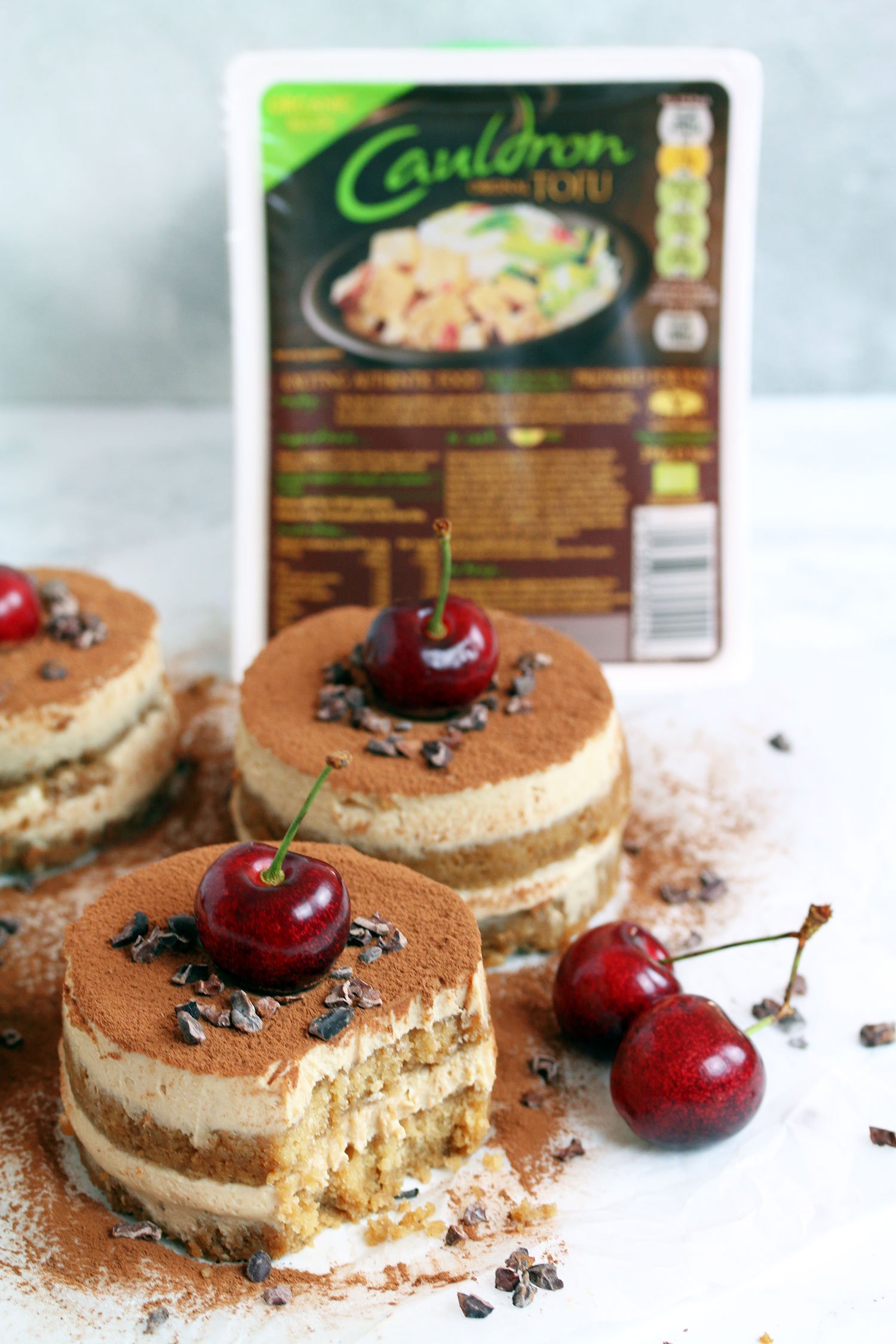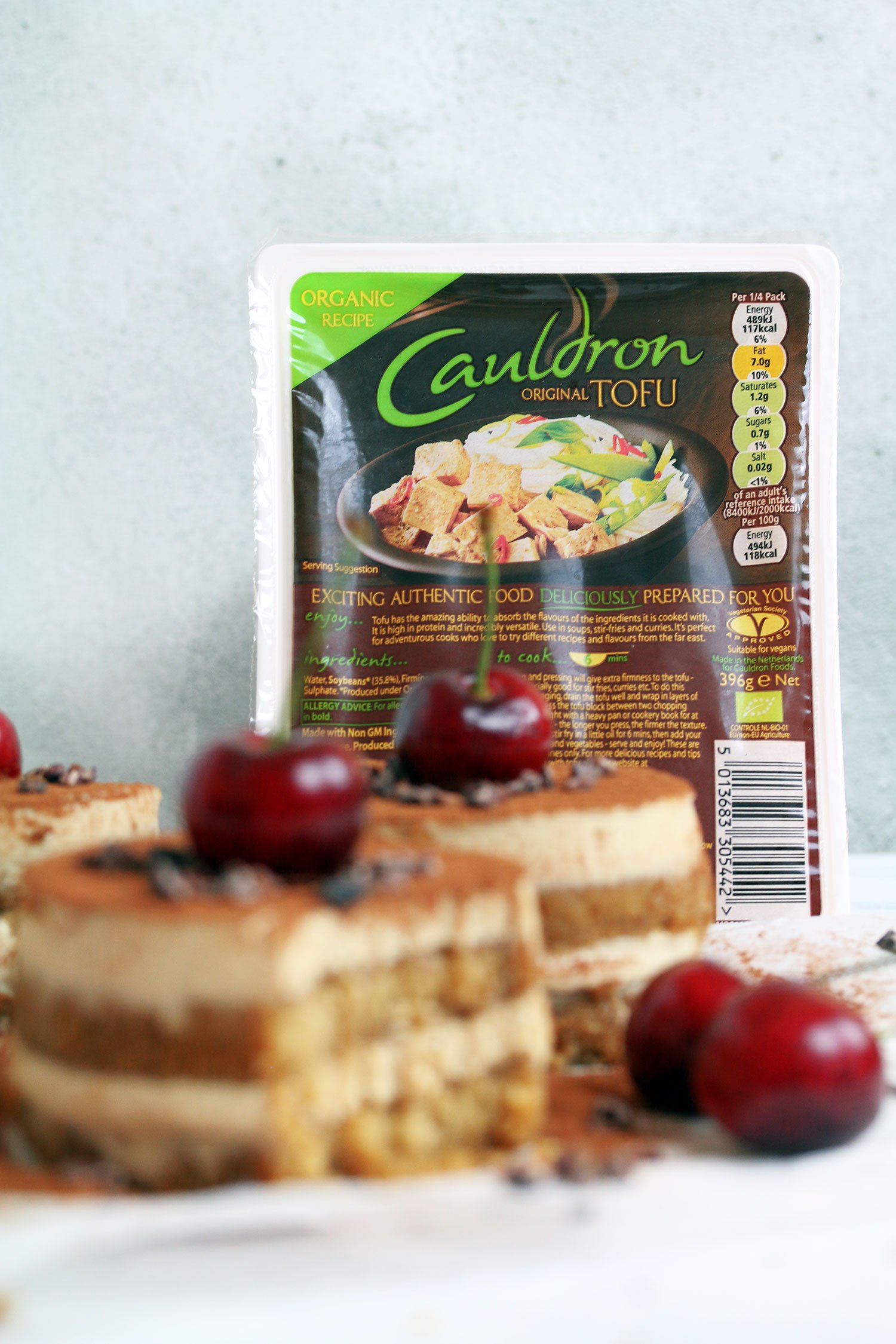 ---
Vegan Tofu Tiramisu
Serves: 8
Ingredients:
For the sponge layer:
1 cup (150g) gluten-free flour
2/3 cup (100g) ground almonds
1 tsp baking powder
1/2 tsp salt
6 tbsp coconut oil, melted
6 tbsp maple syrup
1/2 cup (120ml) milk of choice
150ml strong coffee (I mixed 1.5 tbsp instant espresso in 150ml hot water)
For the cream layer:
396g Cauldron Original Tofu, drained
6 tbsp maple syrup
6 level tbsp almond butter
1/2 tsp instant espresso powder
2 tsp vanilla paste OR 3 tsp vanilla extract
1-2 tbsp milk of choice
Pinch of salt
Method:
Preheat your oven to 180°C (160°C fan assisted)/ 350°F
To make the sponge: mix the first 4 ingredients in a bowl, then pour in the oil, maple syrup and milk. Mix to combine.
Pour the batter into a lined 8″ square cake tin and bake for 15 minutes. Leave to cool completely.
To make the cream layer: First drain the tofu from as much liquid as possible. I find the easiest way to do this is to break up the tofu into a nut milk bag/straining bag and squeeze out all the fluid. You can also use a muslin cloth.
Blend all the cream layer ingredients in a food processor until smooth.
To assemble: I used these dessert rings to shape my individual tiramisus*. Use one of the rings to cut out 4 rings from the sponge cake, and then carefully slice each circle in half horizontally. You will end up with 8 round sponge discs.
Place one of the discs back into the dessert ring, then drizzle on top 2-3 tsp of the brewed coffee. You need enough for the sponge to absorb, but make sure you don't use too much otherwise the sponge will become too soft.
Top with a few teaspoons of the cream mixture, and then repeat the above step so you end up with two layers of sponge and 2 layers of cream.
Leave to chill in the fridge for 1-2 hours, then carefully remove the rings and top with a generous dusting of cocoa powder and cherries
Enjoy!
*If you don't have dessert rings, simply crumble the sponge in glasses, drizzle with coffee, then top with a layer of the cream mixture. Repeat one more time so you end up with two layers of sponge and two layer of cream. Chill in the fridge for an hour then dust with cocoa and top with a cherry. Enjoy!
This recipe made 4 large Tiramisu because of the size of the dessert rings, but I would say this recipes is enough to serve at least 8 people. So you can either slice each in half, use smaller rings or serve in glasses as explained suggested above.
---

Thanks to Cauldron for sponsoring this post. Commissioned posts is how I'm able to continue working on the blog and creating recipes and recipe videos for you. As always, all opinions are my own.