Vegan Sweet Potato Cakes
A delicious side to any meal, these vegan sweet potato cakes are yummy and really easy to make.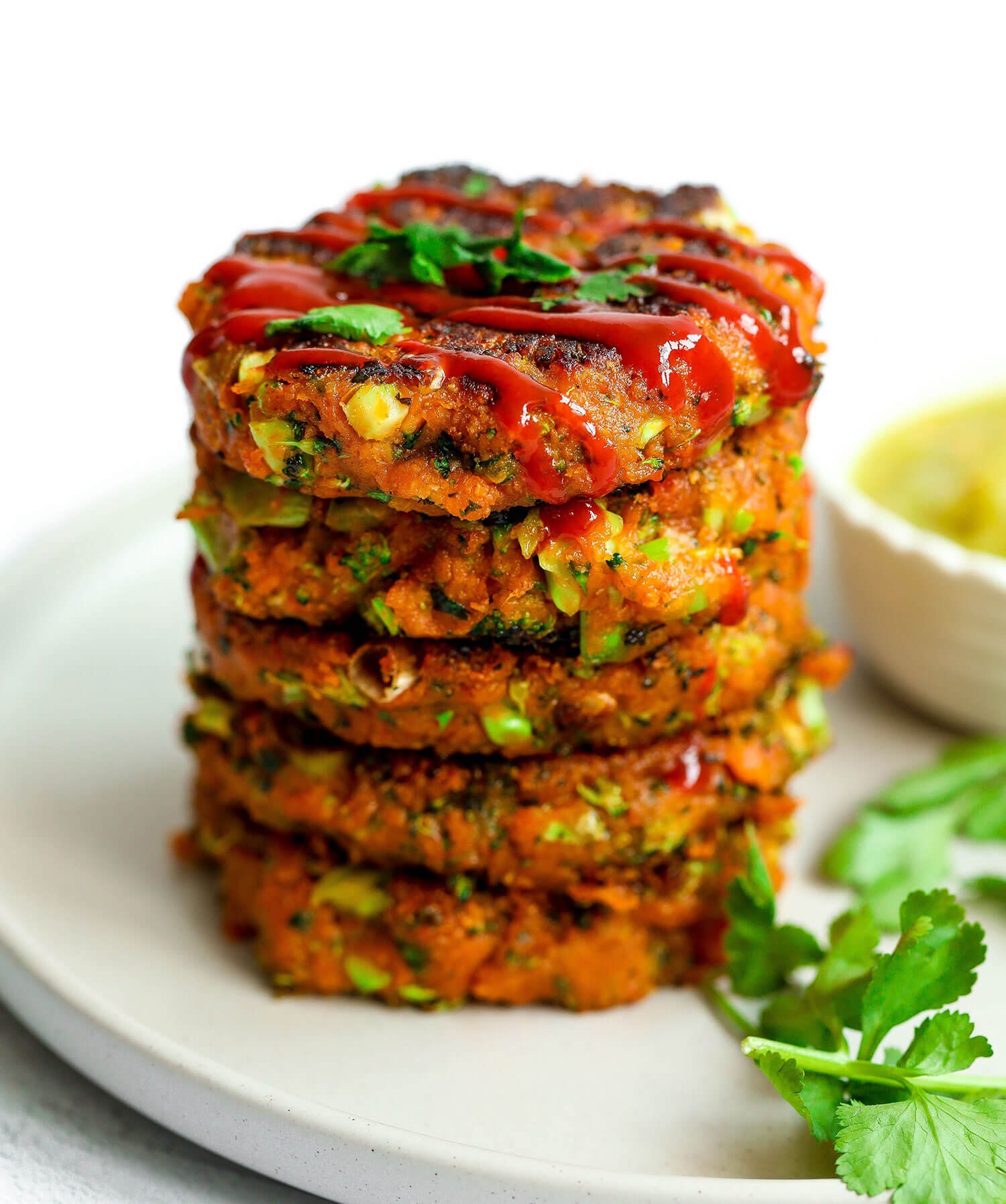 Seeing that my mushroom stuffed potato cakes are one of the most popular recipes on my blog, I thought I'd create another potato cake recipe only this time using sweet potatoes. This humble vegetable is so tasty as it is, but when mashing it with other vegetables and spices, shaping it into cakes and frying it in some coconut oil, they taste that much more amazing!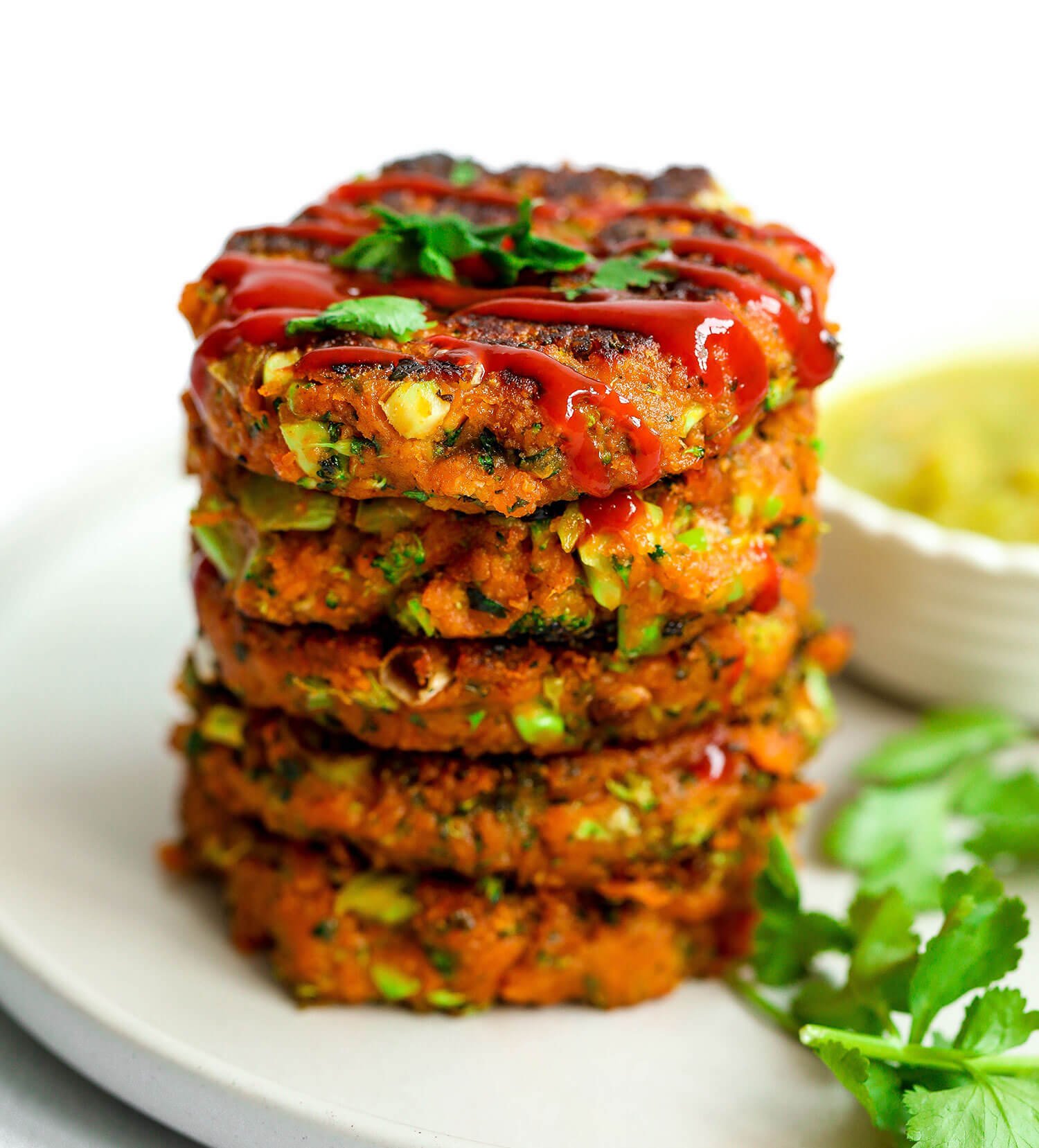 There are two ways of preparing the potatoes in this recipe. You can either boil them until soft, leave to cool and then mash them. Or what I like to do is roast them in the oven with salt, pepper and a bit of olive oil for 30 minutes until soft and deliciously caramelised. Granted the second method takes a double the time to cook, but it's really worth the wait as the cakes turn out a lot more scrumptious and moreish!
These vegan sweet potato cakes are egg-free and can be made gluten-free by using gluten-free oats, or you can substitute for other forms of flour like buckwheat flour.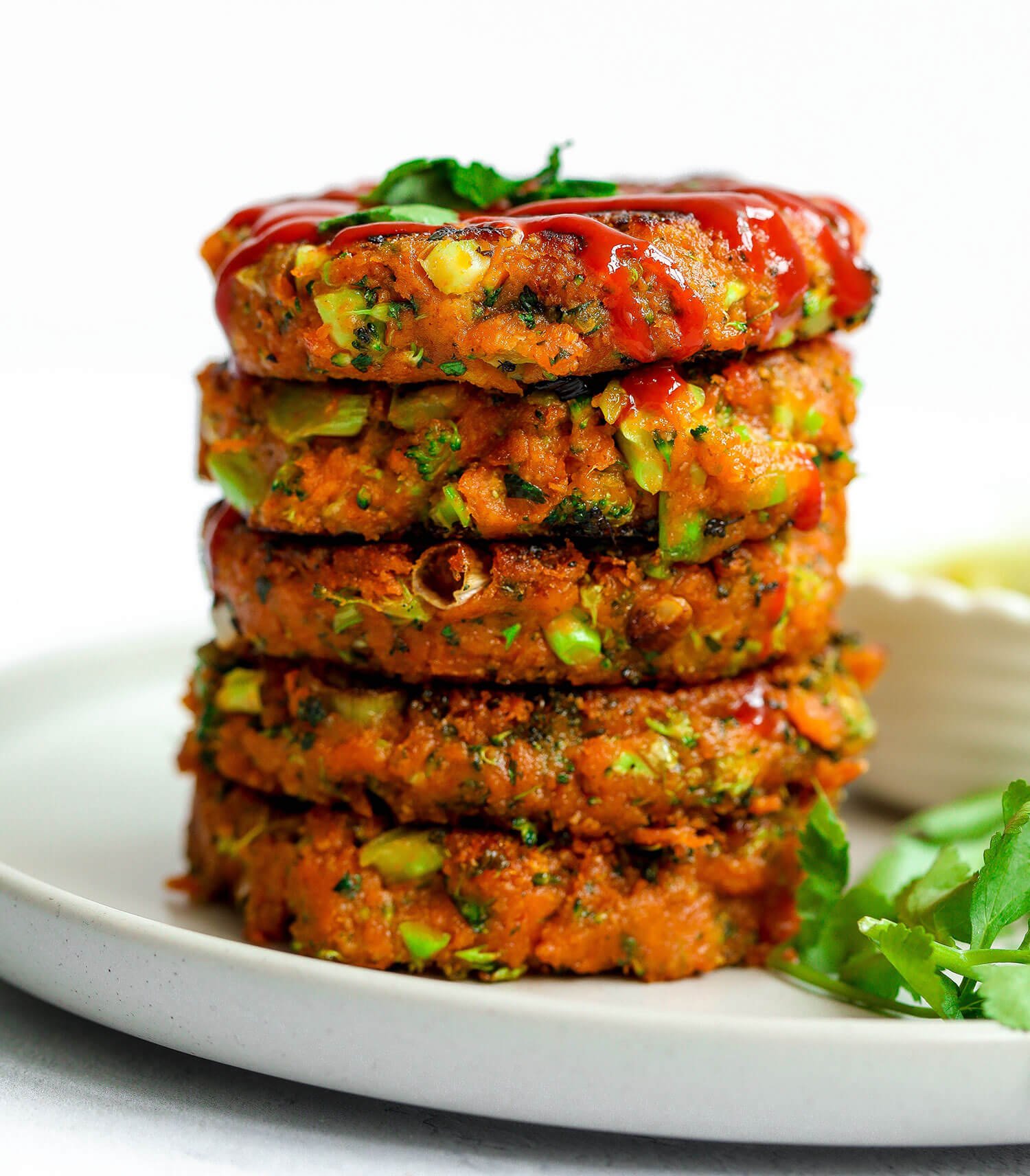 ---
Vegan Sweet Potato Cakes
Ingredients
Makes – 10 cakes
3 medium sweet potatoes, peeled and cubed
3 spring onions, chopped
1/2 head of broccoli, shredded
Small bunch of fresh coriander, chopped
2 tsp paprika
1/2 tsp chilli powder – or more to taste
1/2 tsp garlic powder
Salt & pepper
5 heaped tbsp oat flour – use gluten-free oats if allergic/intolerant to gluten
Coconut oil for frying
Method
Preheat your oven to 220C/200C fan/425F
Arrange the sweet potato cubes on a large baking sheet covered with parchment paper. Season with salt and pepper and drizzle with 1-2 tbsp olive oil.
Roast in the oven for 30 minutes, then leave to cool.
Transfer the sweet potato into a large mixing bowl and mash with a potato masher or a fork. Add the onions, broccoli, coriander, flour, chilli, and paprika. Season with salt and pepper to taste. Mix well then shape into small patties.
Heat 2 tbsp coconut oil in a frying pan over medium to high heat. Cook for a few minutes on each side, then flip and cook for another minute or so until browned.
Enjoy!
---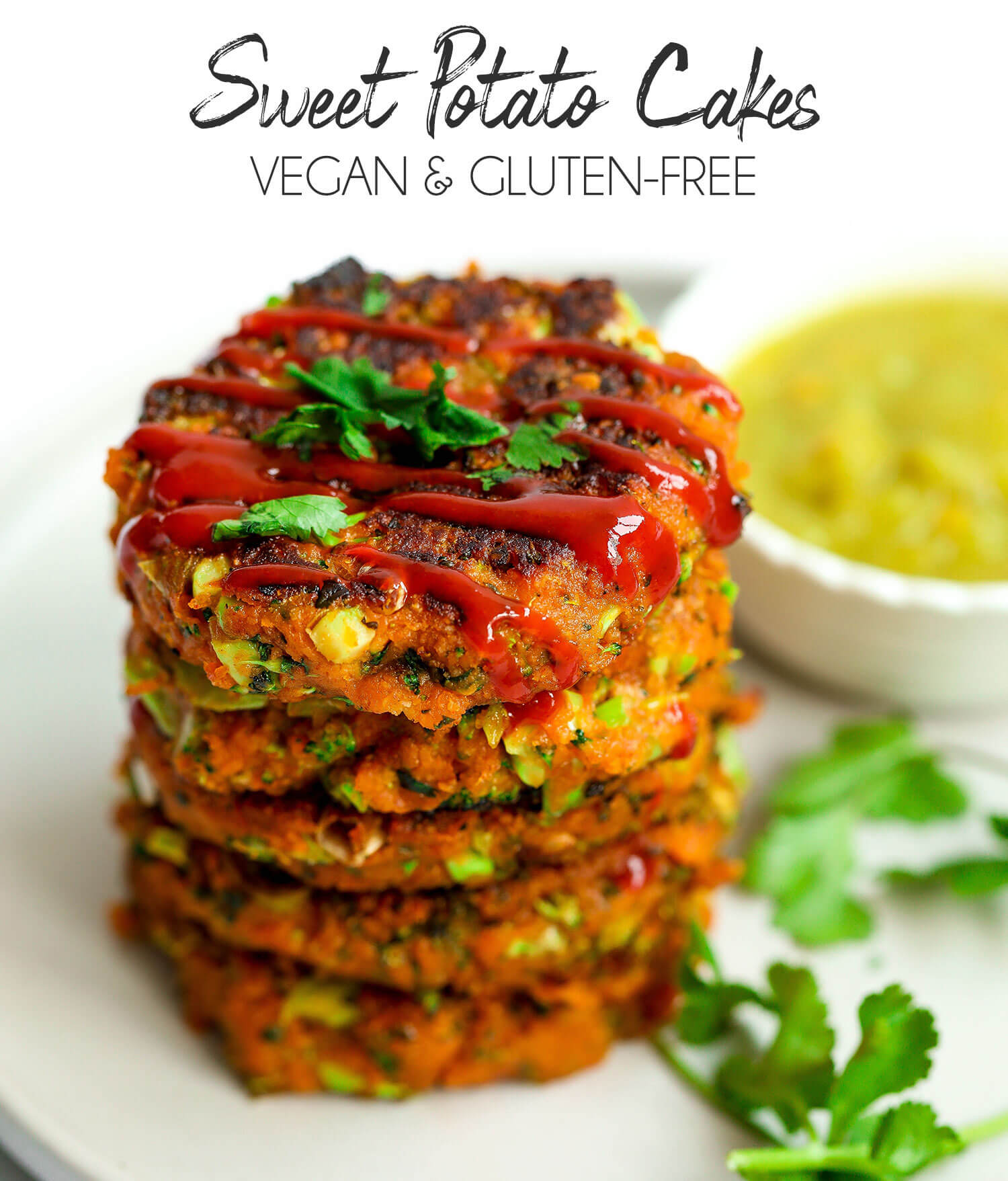 Share This Post