Vegan Peppermint Chocolate Truffles
* This post is sponsored by Planted*
Deliciously rich and smooth vegan peppermint chocolate truffles that are super festive and easy to make.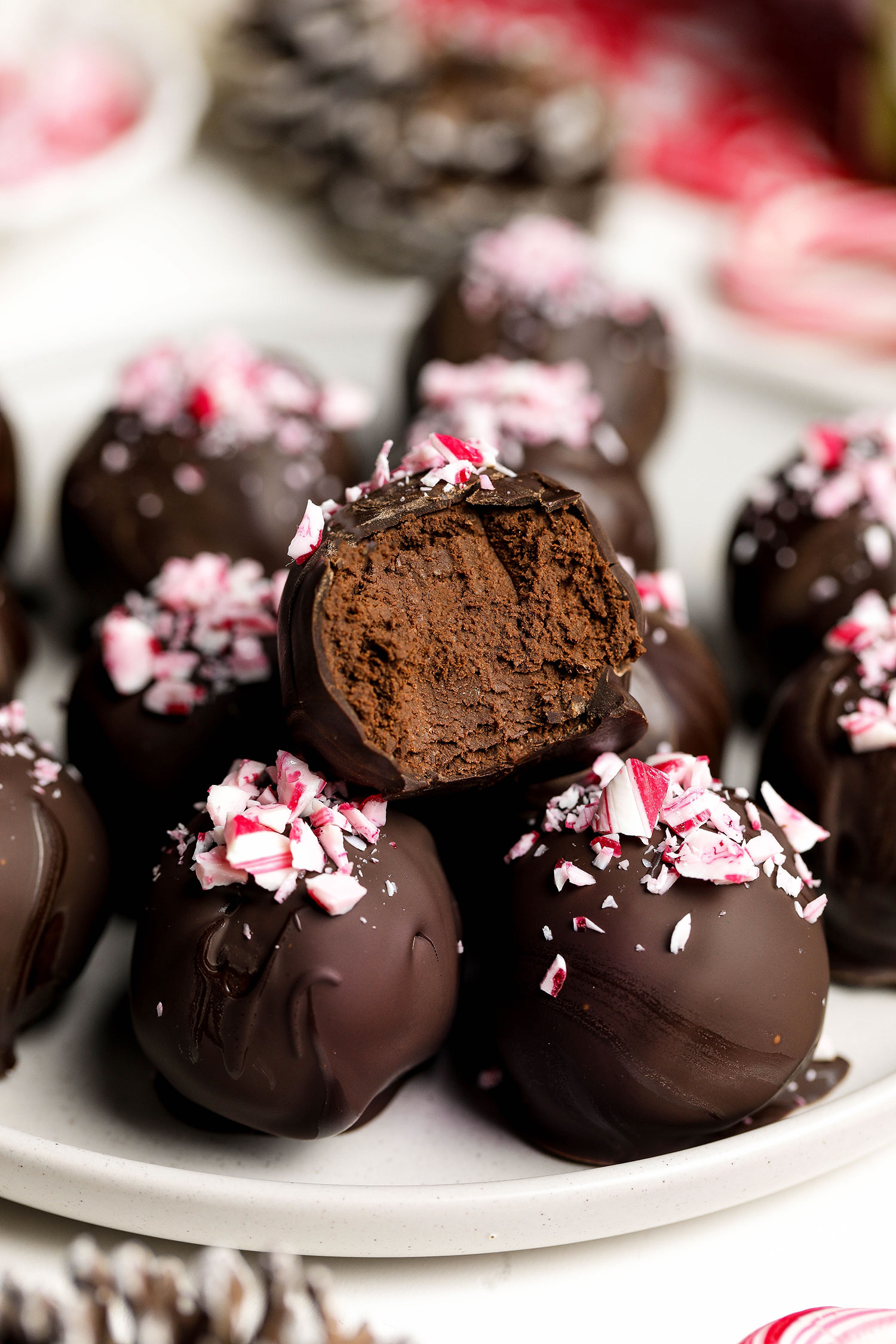 If you're looking for a quick and easy Christmas treat to enjoy around the holidays, try these no-bake festive minty truffles. This recipe calls for only 5 ingredients (but can technically be made with only 3!) and requires no cooking skills whatsoever. All you need to do is melt and mix the ingredients in a pan, roll into balls and coat them in melted chocolate.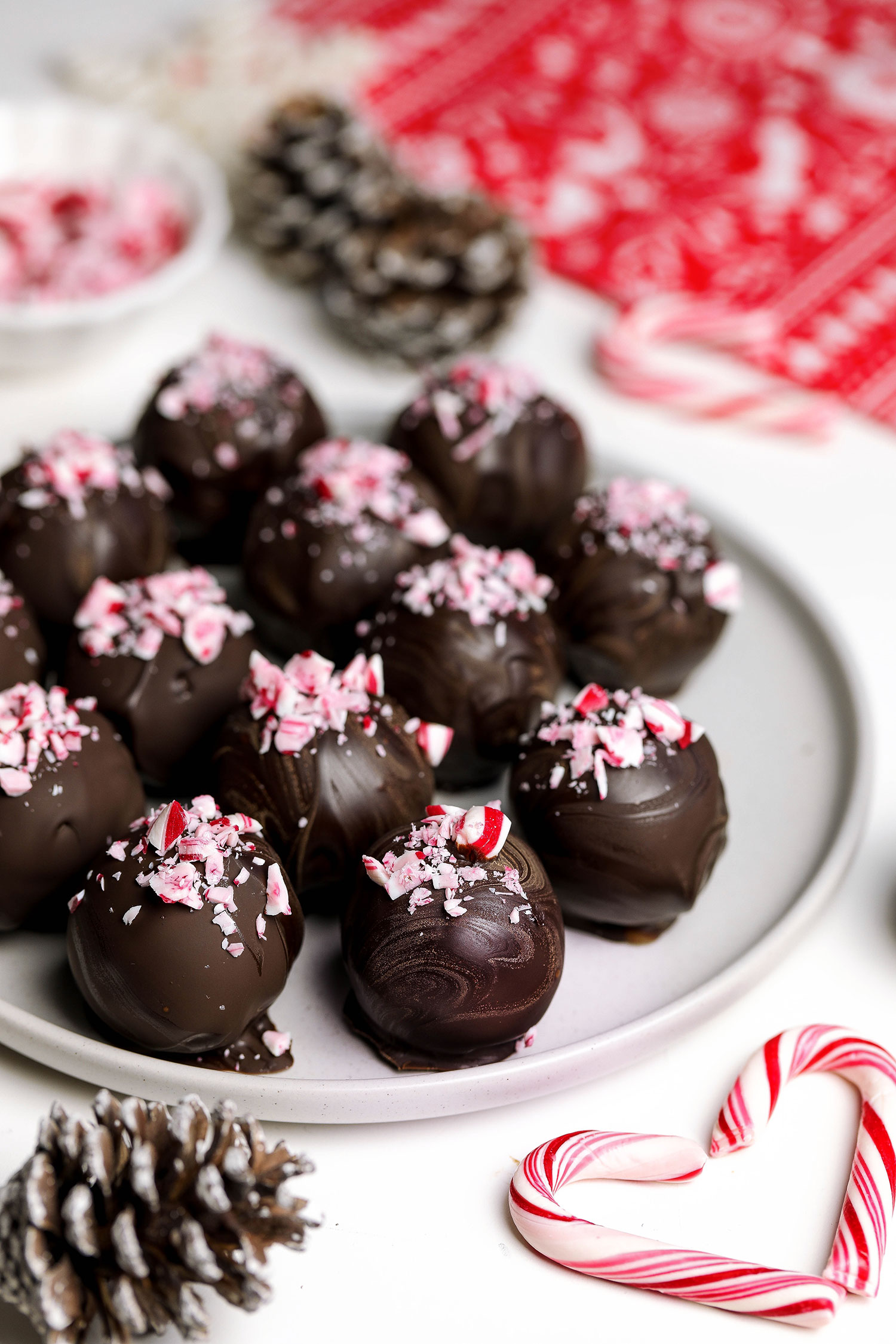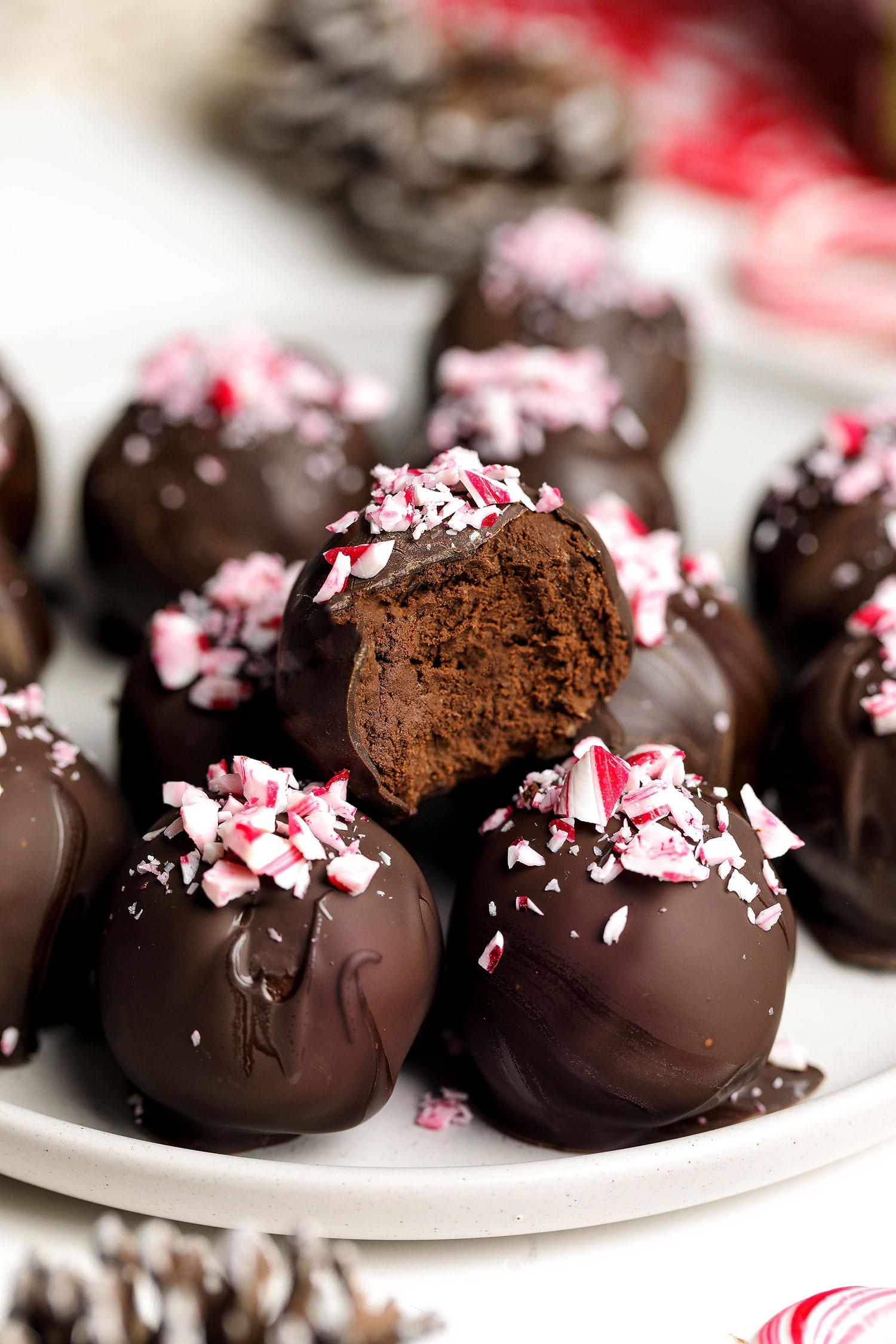 If you're not a big peppermint fan, you can substitute the peppermint extract for something like orange extract, caramel flavour or keep it plain and simple with some vanilla extract. In fact, the recipe would work without needing to add any kind of extract, but seeing that it's Christmas I thought it was fitting to add a minty twist to it.
These truffles would make a really nice light treat after your Christmas meal if you're too full to have a full on dessert. They would also make a really nice edible gift wrapped in a fancy box for a chocolate lover or someone who's difficult to shop for.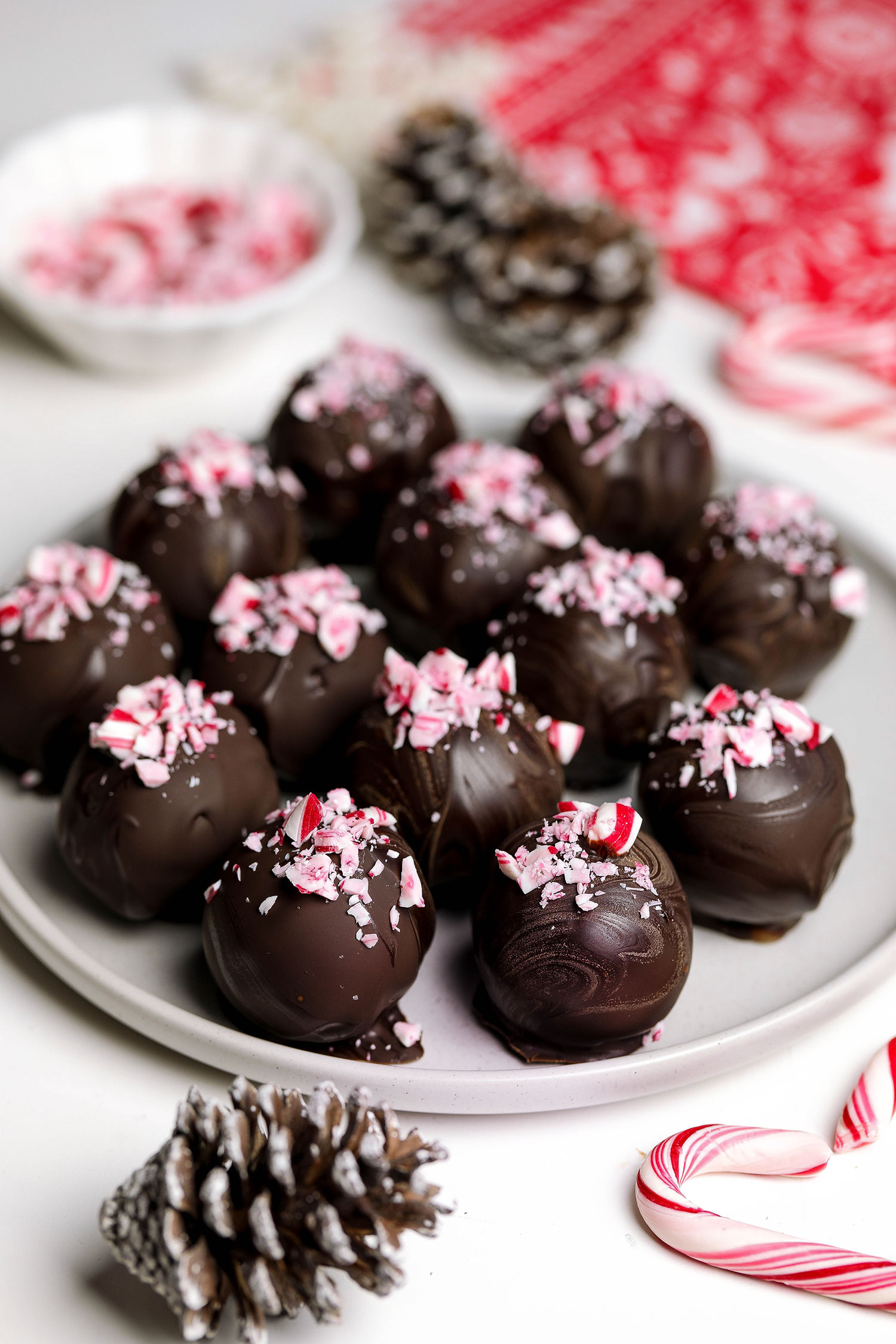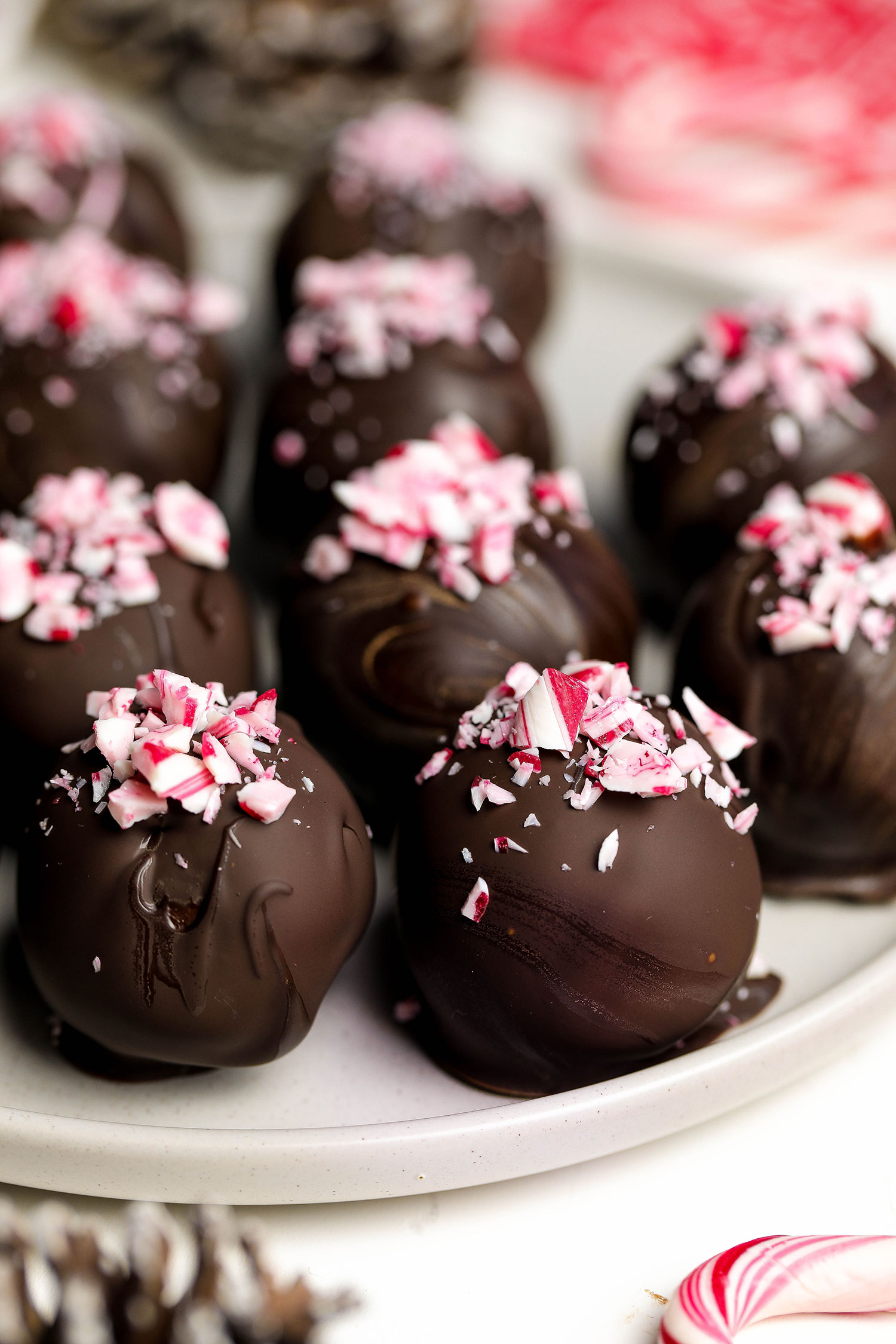 Instead of using cream or coconut milk like you would usually use in a truffle recipe, I used Planted coconut drink with cocoa to make the truffles lighter, but also extra chocolaty! Along with 70% dark chocolate, but you can use any dark chocolate you prefer. You can even use a mint chocolate bar instead of the peppermint extract if you don't have any available.
Planted have a lovely selection of dairy-free and vegan drinks with 4 different flavours including coffee, date & vanilla, banana and chocolate which I'm using to create these vegan peppermint chocolate truffles. They're really fun to use in recipes (like I did to create these banana chocolate tarts and chocolate mousse), but also delicious on their own as a drink or to pour over your cereal/porridge in the morning.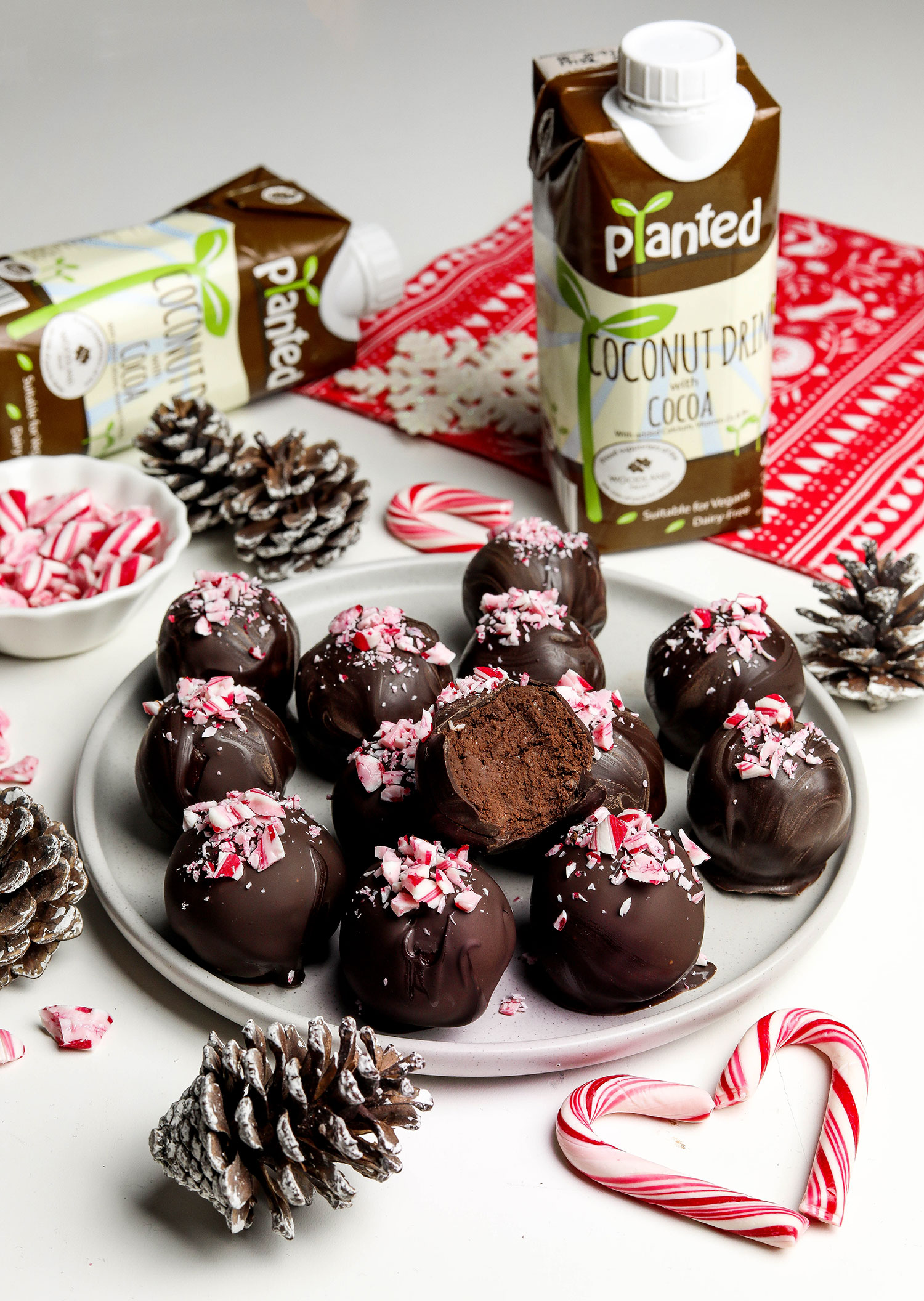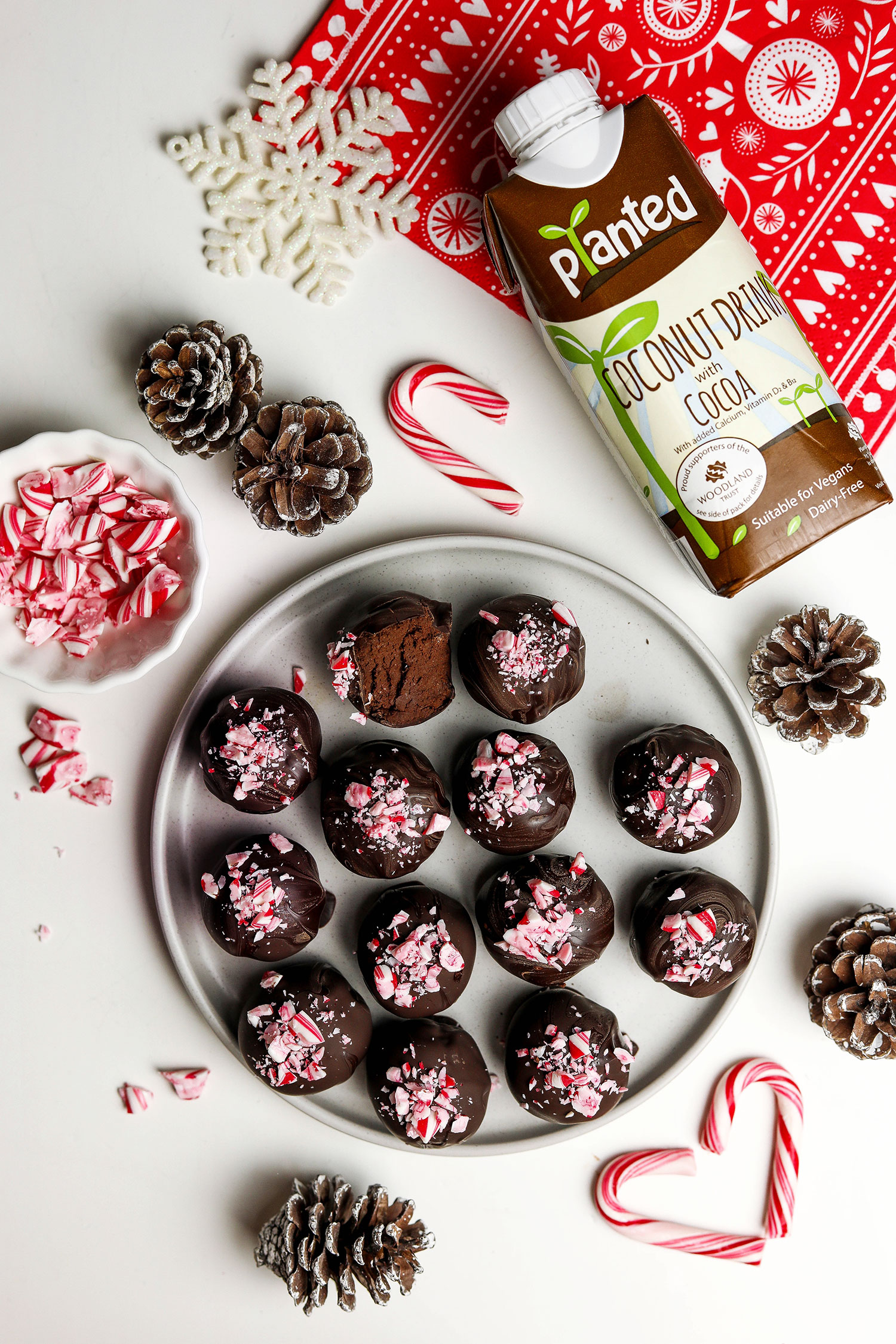 ---
Vegan Peppermint Chocolate Truffles
Makes – 12
Ingredients
For the truffles
120ml Planted coconut drink with cocoa
200g dark chocolate, broken into small pieces
1/2 tsp peppermint extract
Pinch of salt
For the coating
100g melted dark chocolate
Crushed candy cane
Method
Add the Planted drink into a small saucepan and heat over a medium heat until it reaches a quick boil.
Take off the heat and add the chocolate. Stir until completely melted and smooth.
Mix in the peppermint mint extract and a pinch of salt.
Set in the fridge for 1-2 hours.
Shape into truffles, then refrigerate again for 30 minutes.
Dip in melted chocolate and top with some crushed candy cane.
Refrigerate for a few minutes to allow the chocolate to set.
Enjoy!
---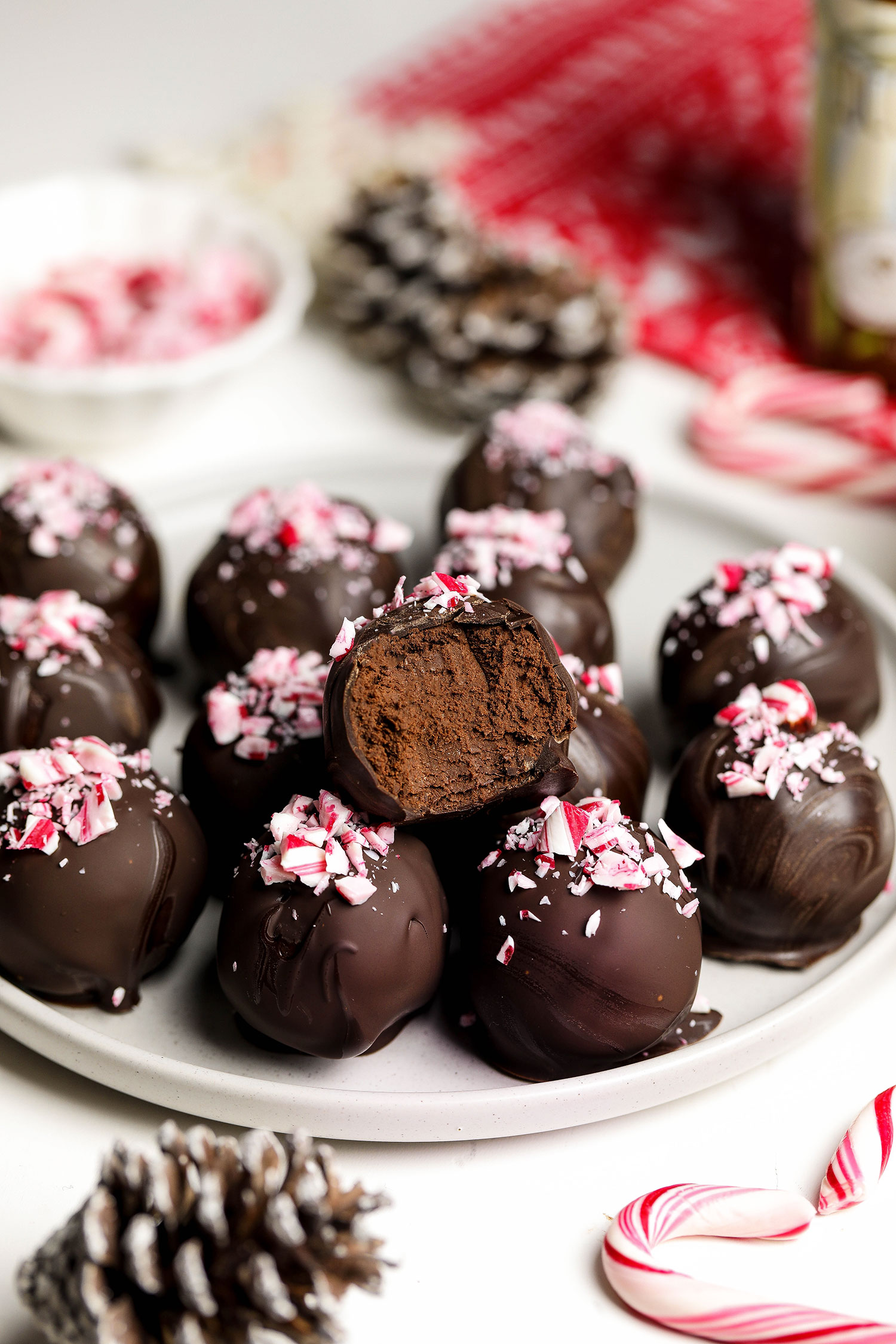 Share This Post