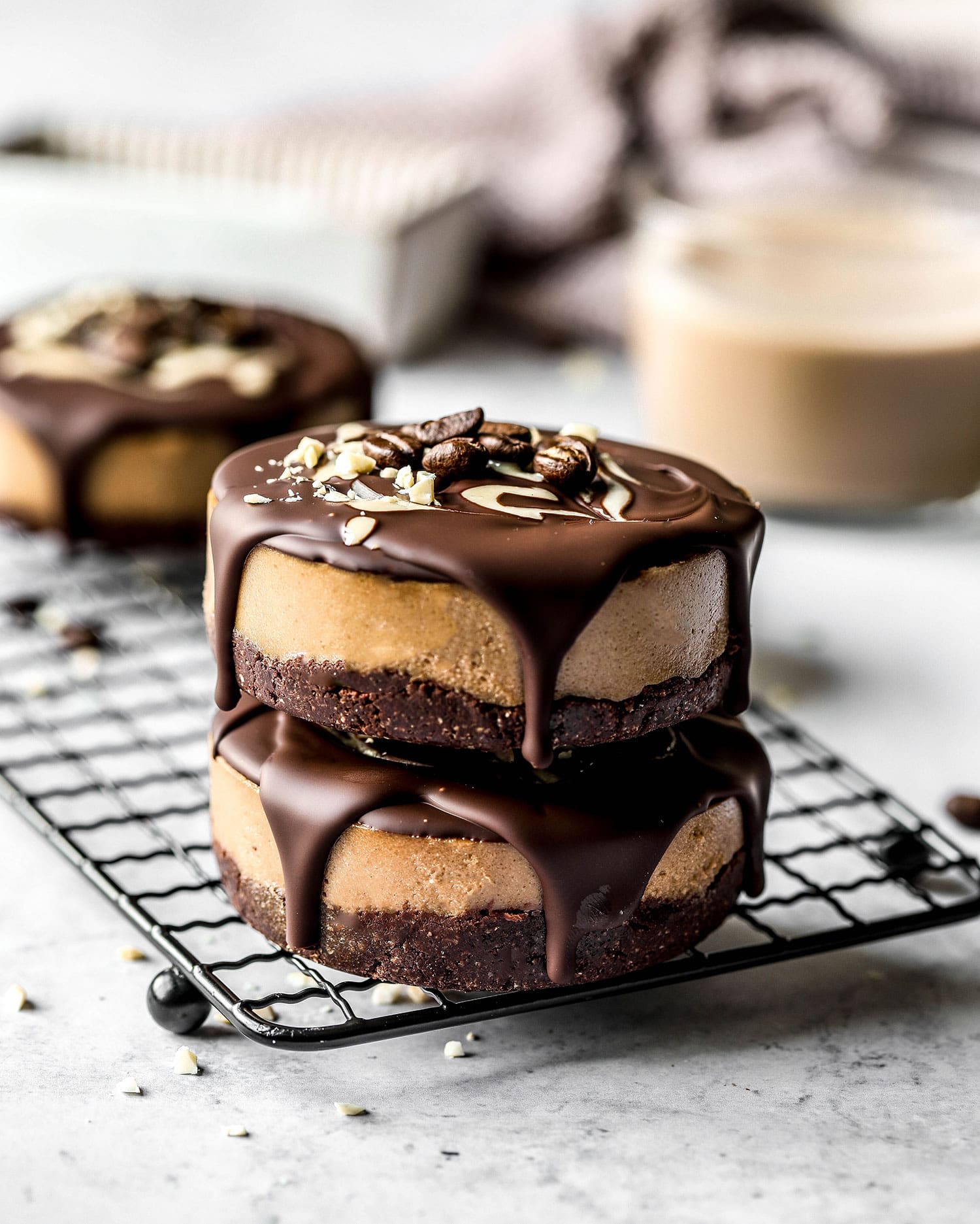 *This post is sponsored by Planted*
We all need a good pick-me-up at the moment, and these delicious and decadent no-bake vegan coffee cheesecakes are exactly what you need after a long and stressful day!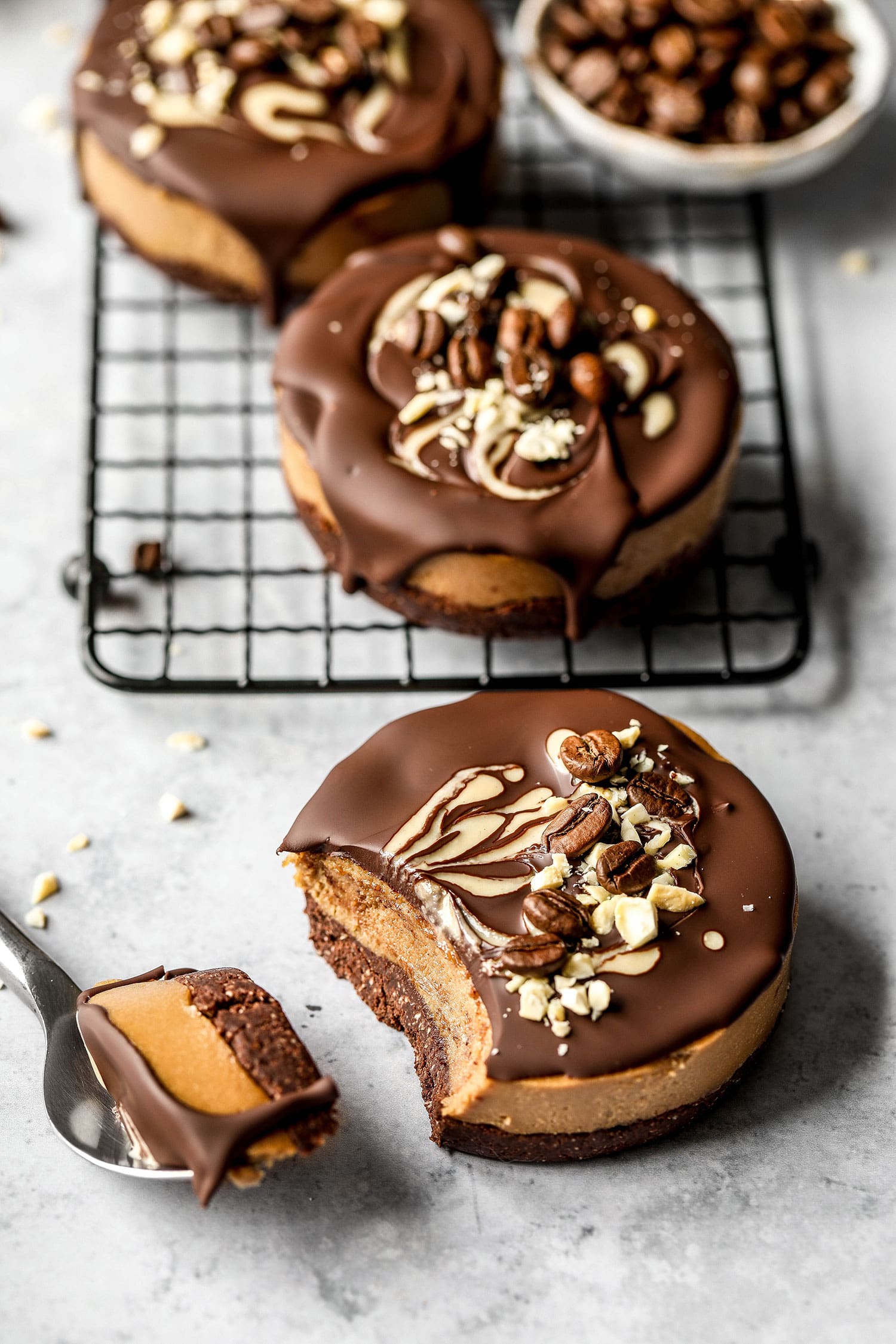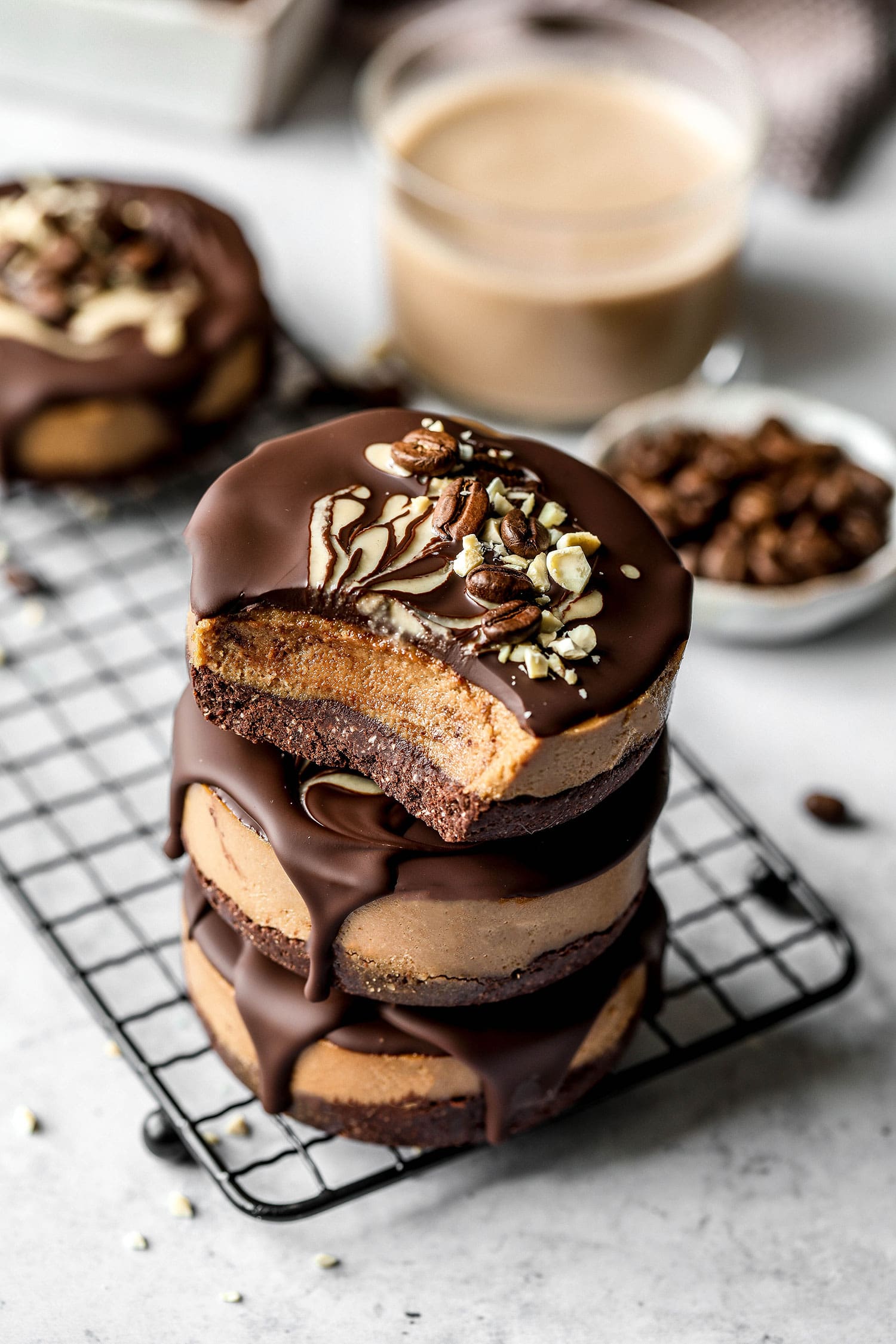 I've always loved coffee flavoured desserts. I really do think coffee is such an underrated flavour when it comes to desserts and so I've taken it upon myself to add to the coffee treat catalogue to show it a little more appreciation!
This is my take on a vegan no-bake cheesecake. Super creamy and lush without having any dairy or gluten! The base is chocolaty as I think chocolate and coffee go perfectly together. Made with oats, cocoa powder with a little bit of coconut oil to bind and maple syrup to sweeten. The cheesecake filling is made with cashews, more maple syrup and coconut oil as well as Planted almond drink with coffee.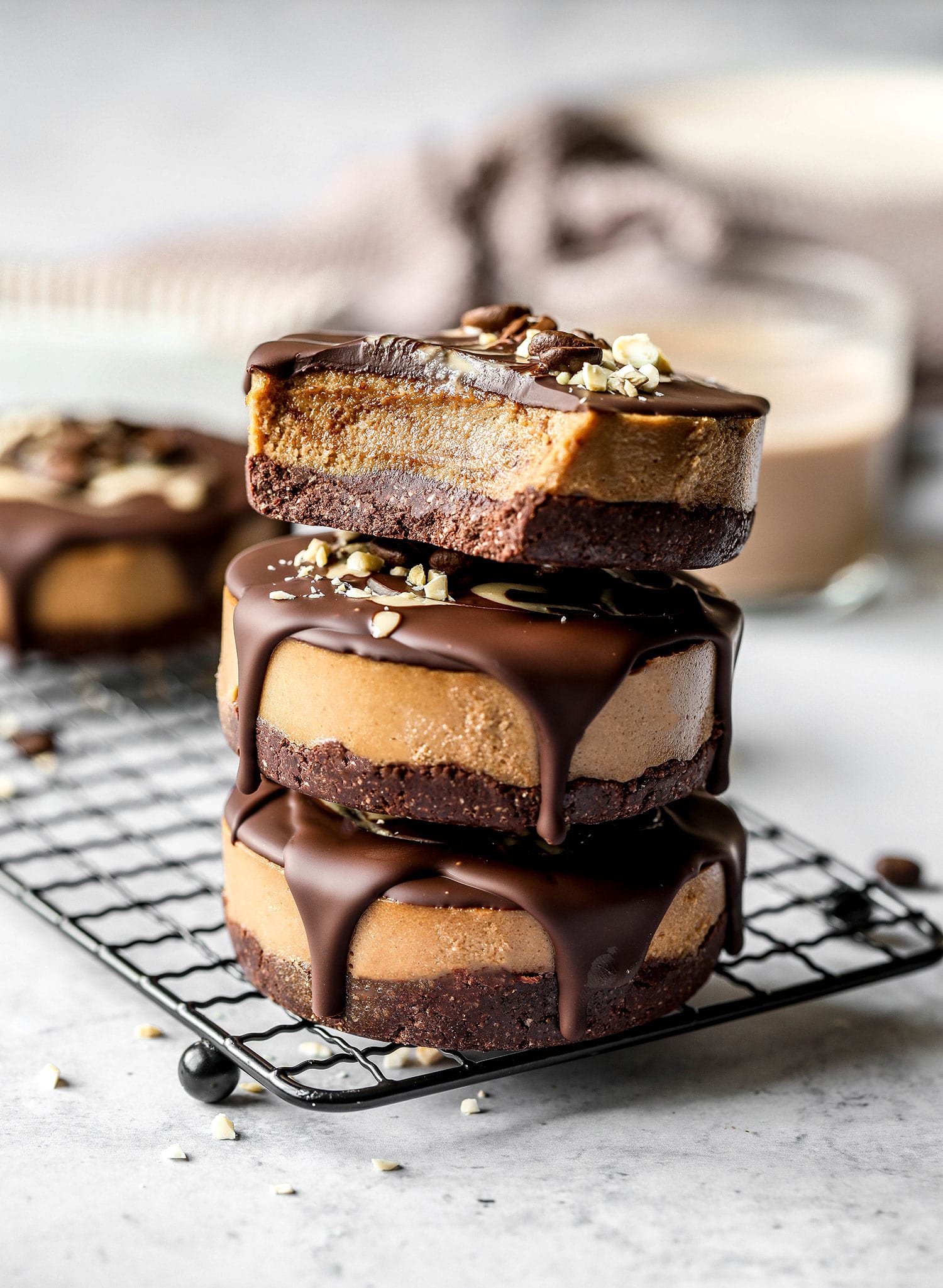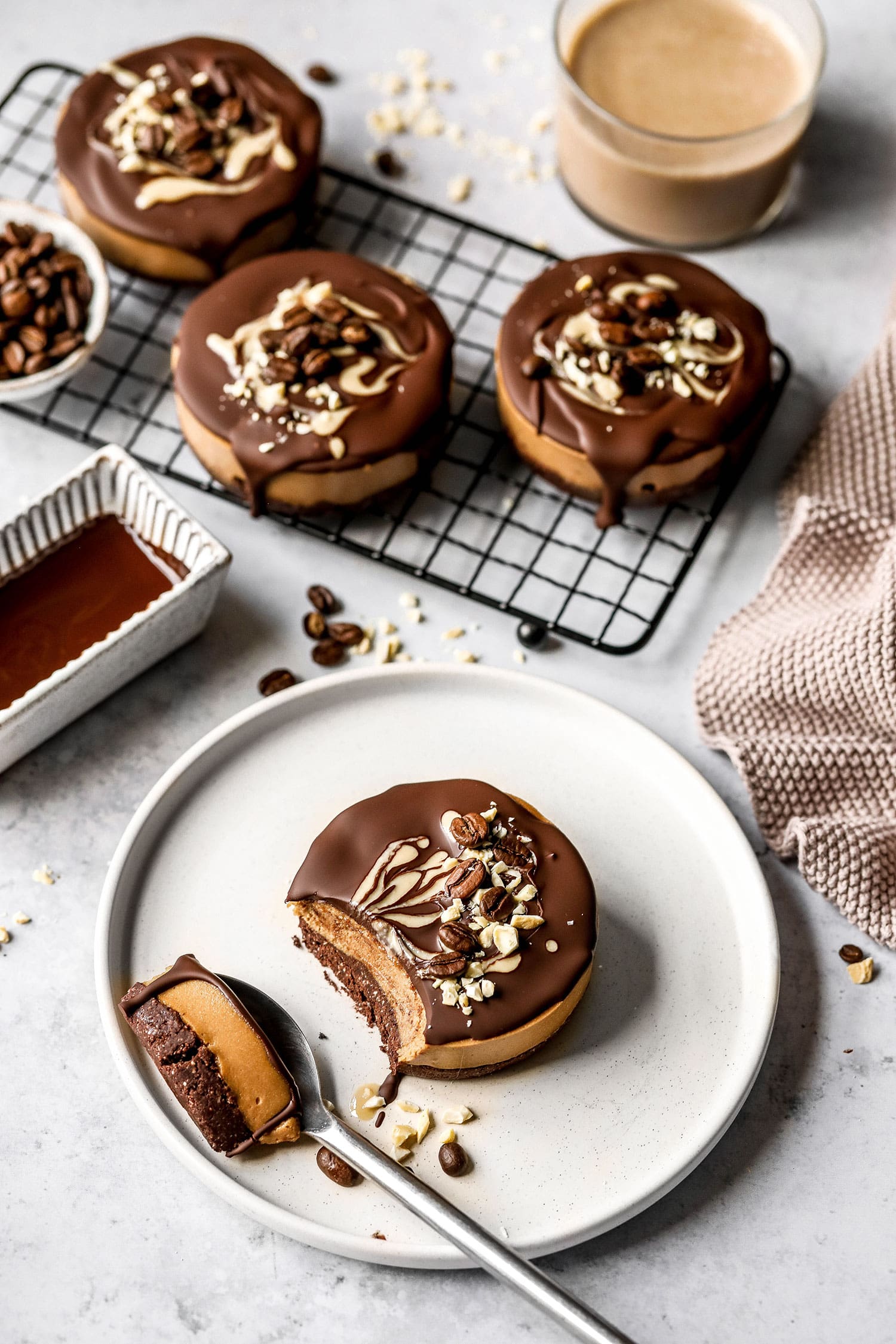 Planted almond drink with coffee is deliciously smooth and comes in 330ml cartons. It's fortified with calcium (for the maintenance of normal teeth & bones), vitamin D2 (contributes to the normal absorption of calcium and phosphorus) and B12 (which contributes to the normal function of the immune system). Available in 330ml cartons for a refreshing drink at home or when you're out and about. It can be stored out of the fridge, but is best served chilled. Once opened, store in the fridge, and consume within 3 days. It's dairy-free with no added refined sugars and suitable for vegans and non-vegans alike!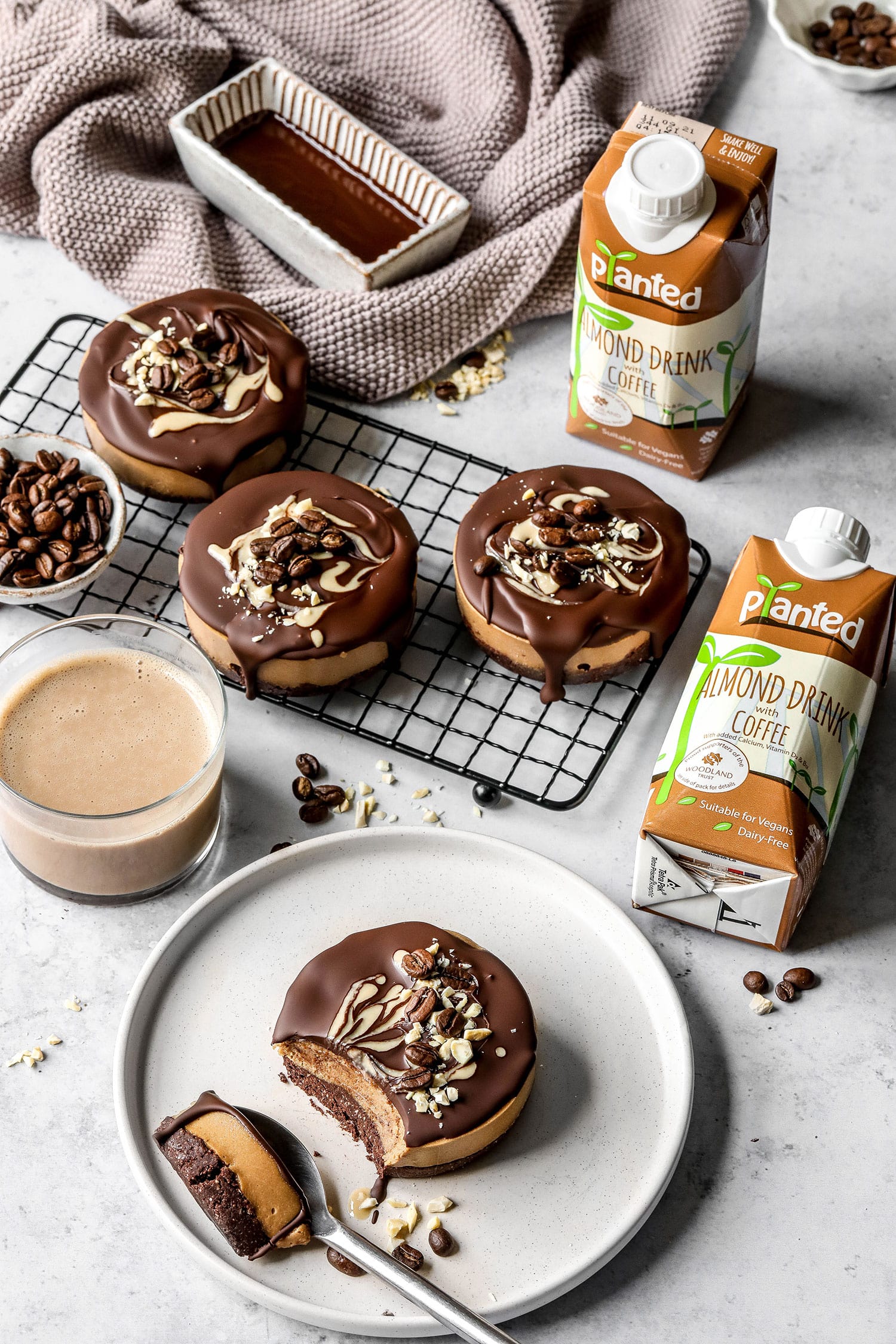 As well as being super delicious, for every 330ml carton sold, Planted donate 1p to the Woodland Trust. This helps the charity to plant and protect woodland across the UK.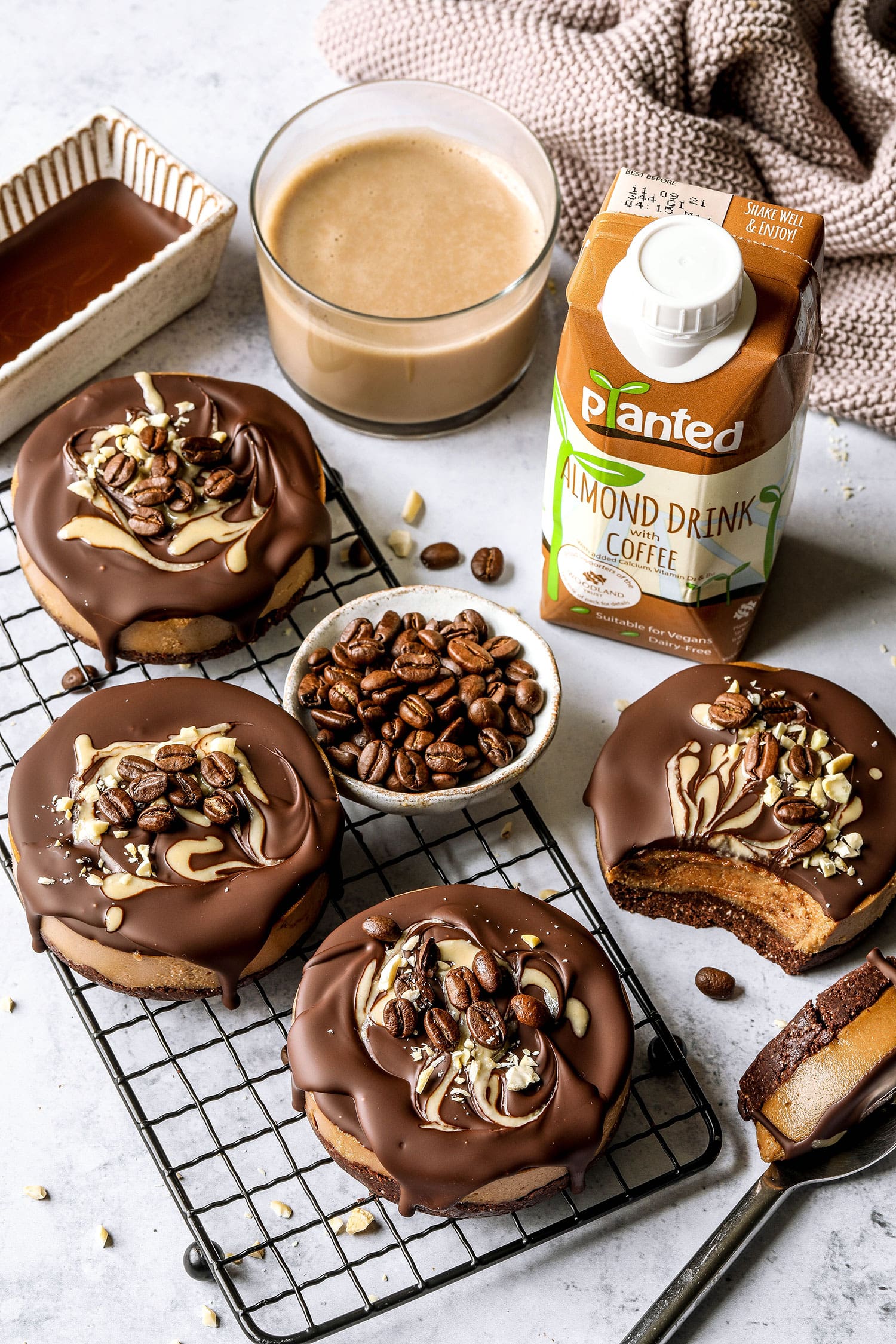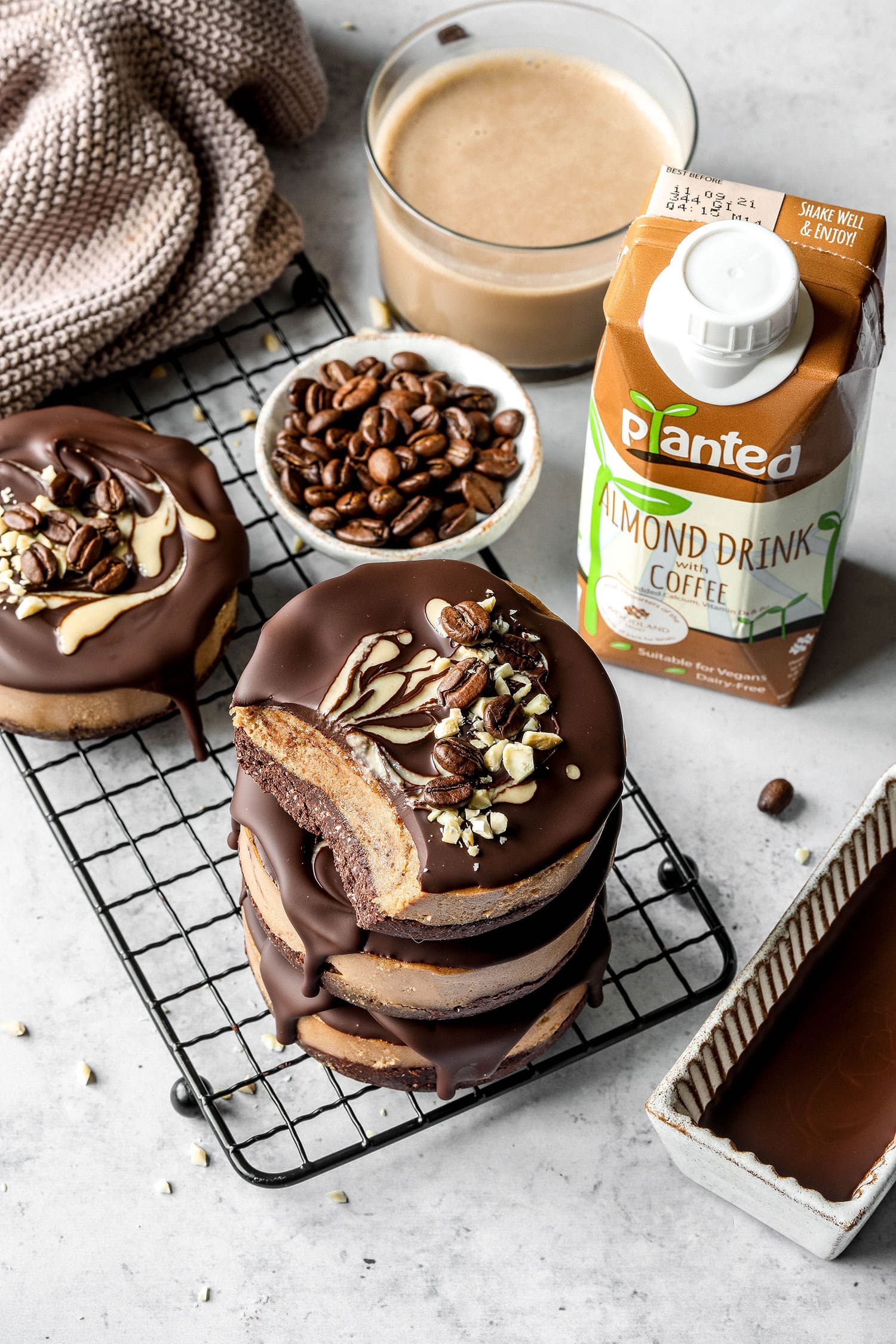 Vegan No-Bake Coffee Cheesecakes
Makes – 12 mini cheesecakes*
For the base
140g oat flour – rolled oats blended into a flour in the food processor (use gluten-free oats if necessary)
60g cocoa powder
6 tbsp coconut oil, melted
4 tbsp maple syrup
Pinch of salt
For the cheesecake
250g raw cashews, soaked for 4 hours
150ml Planted almond drink with coffee
65g almond butter
4 tbsp coconut oil, melted
4 tbsp maple syrup
2 tbsp instant coffee
pinch of salt
Method
In a bowl mix together all the base ingredients, then press into silicon cupcake/muffin moulds. Freeze for 15 minutes while you make the cheesecake layer.
Drain and rinse the cashews, then transfer into a food processor along with the rest of the cheesecake ingredients. Blend on high until smooth, then divide between the muffin moulds and freeze again for 4 hours or overnight.
Top with melted chocolate and decorate with coffee beans or chopped nuts.
Enjoy!
*I used bigger muffin moulds in the video, so mine made 6x 8cm base cheesecakes.