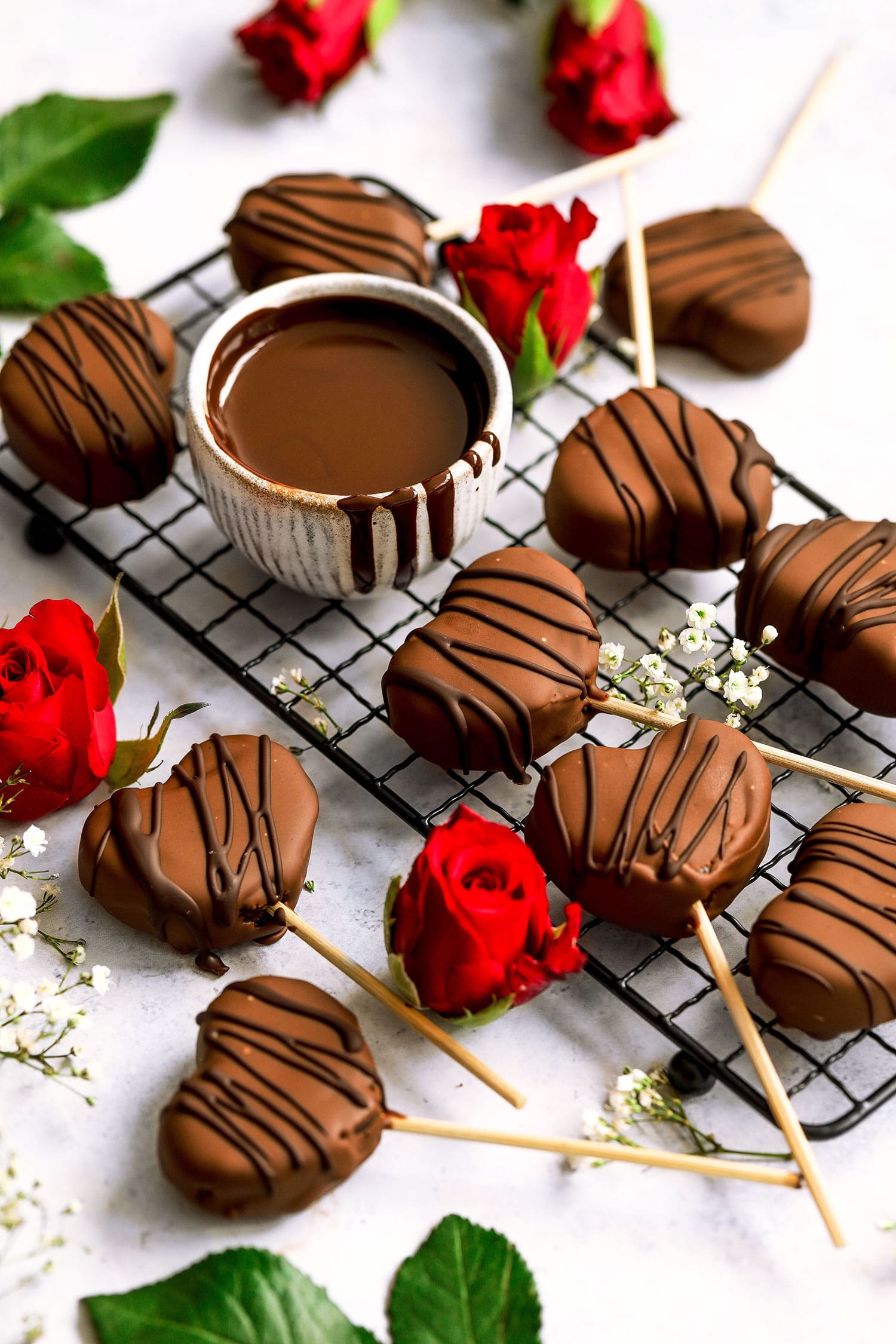 *This post is sponsored by The Raw Chocolate Company*
Need a quick and easy treat for Valentine's Day? Try these super easy vegan no-bake brownie hearts!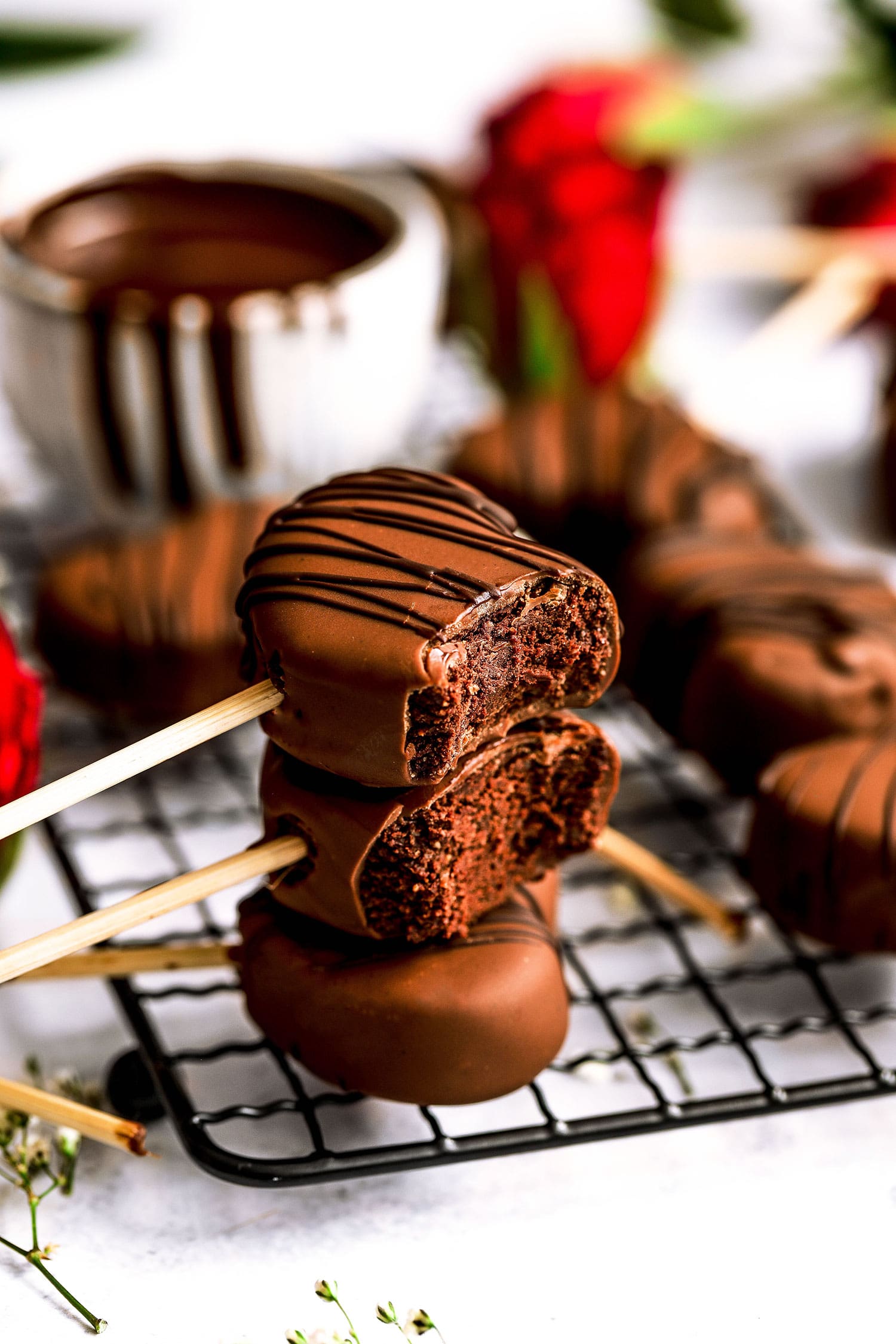 Chocolatey hearts made with healthier ingredients, yet taste super decadent and indulgent – perfect light treat to make for a loved one! Made with oats, cacao powder, almond butter and a little bit of coconut oil to hold and maple syrup to sweeten. Dipped in toffee flavoured raw chocolate from The Raw Chocolate Company to make them taste even more yum!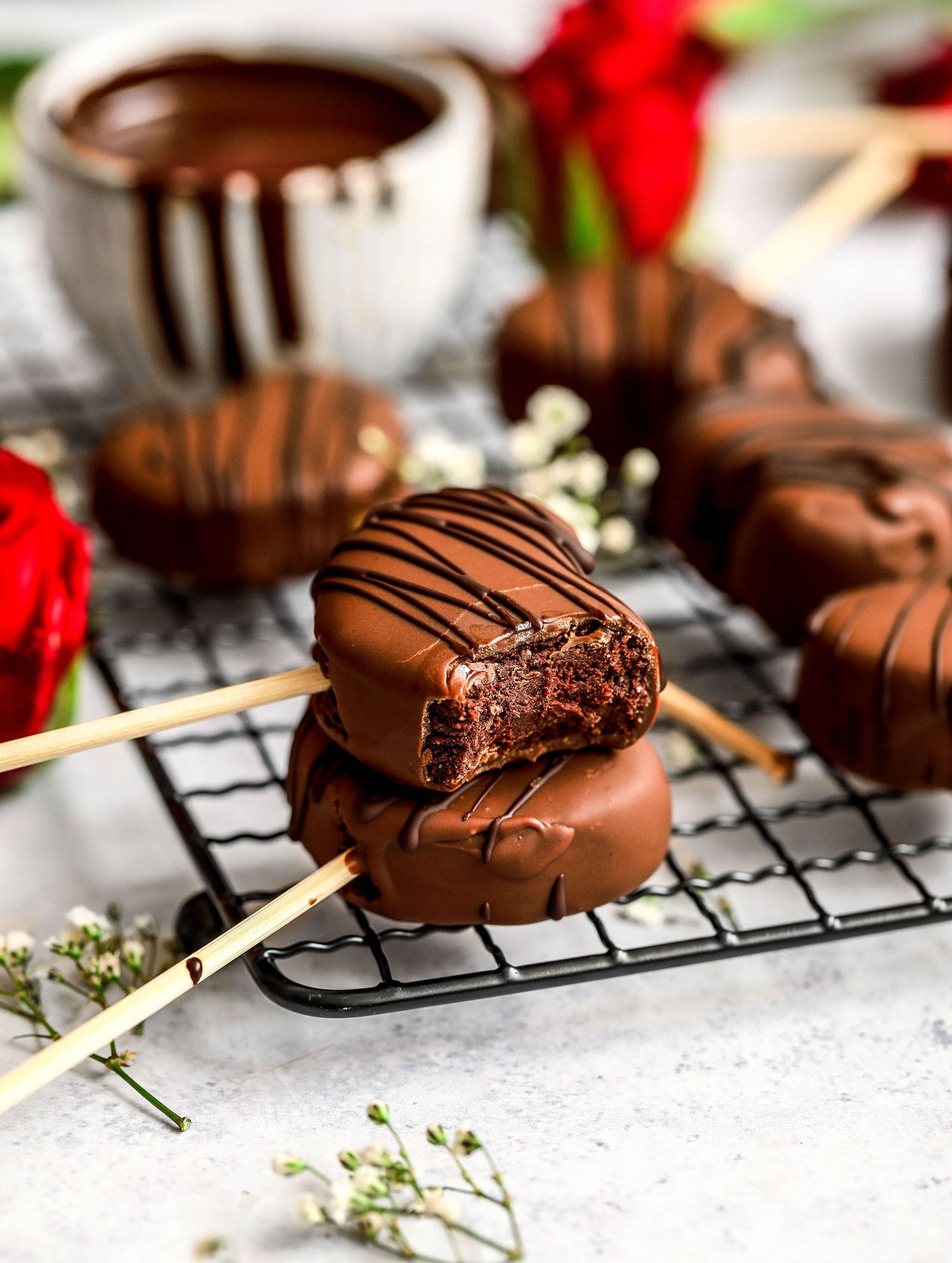 I'm so thrilled to be working with The Raw Chocolate Company again! They produce the most delicious range of vegan products including raw chocolates, cacao butter, cacao powder and coconut blossom sugar. They also sell a range of yummy healthier snacks like chocolate covered nuts and berries. If you haven't tried their chocolate covered mulberries you're really missing out! Great movie night snack.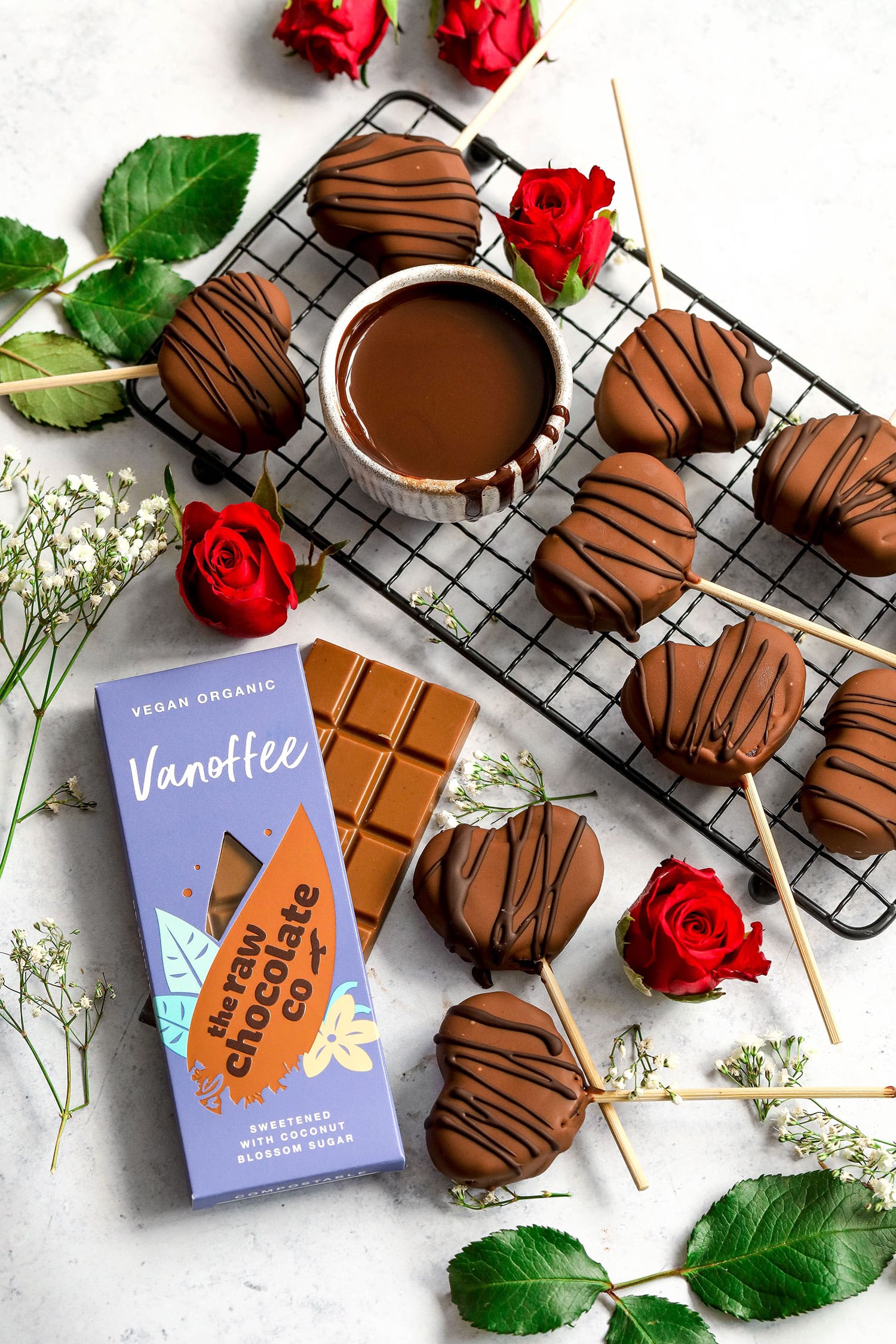 All The Raw Chocolate Company products are vegan. They use minimal additional ingredients to make the products as pure and simple as possible and to allow the taste of the cacao to shine. Most of their products are organic too!
I used their Vanoffee bars as the coating – a vanilla and toffee-like tasting treat, sweetened with coconut blossom sugar & Lucuma. I used cocktail sticks to make them easier to eat (and to make them look so much cuter!), but that's completely optional.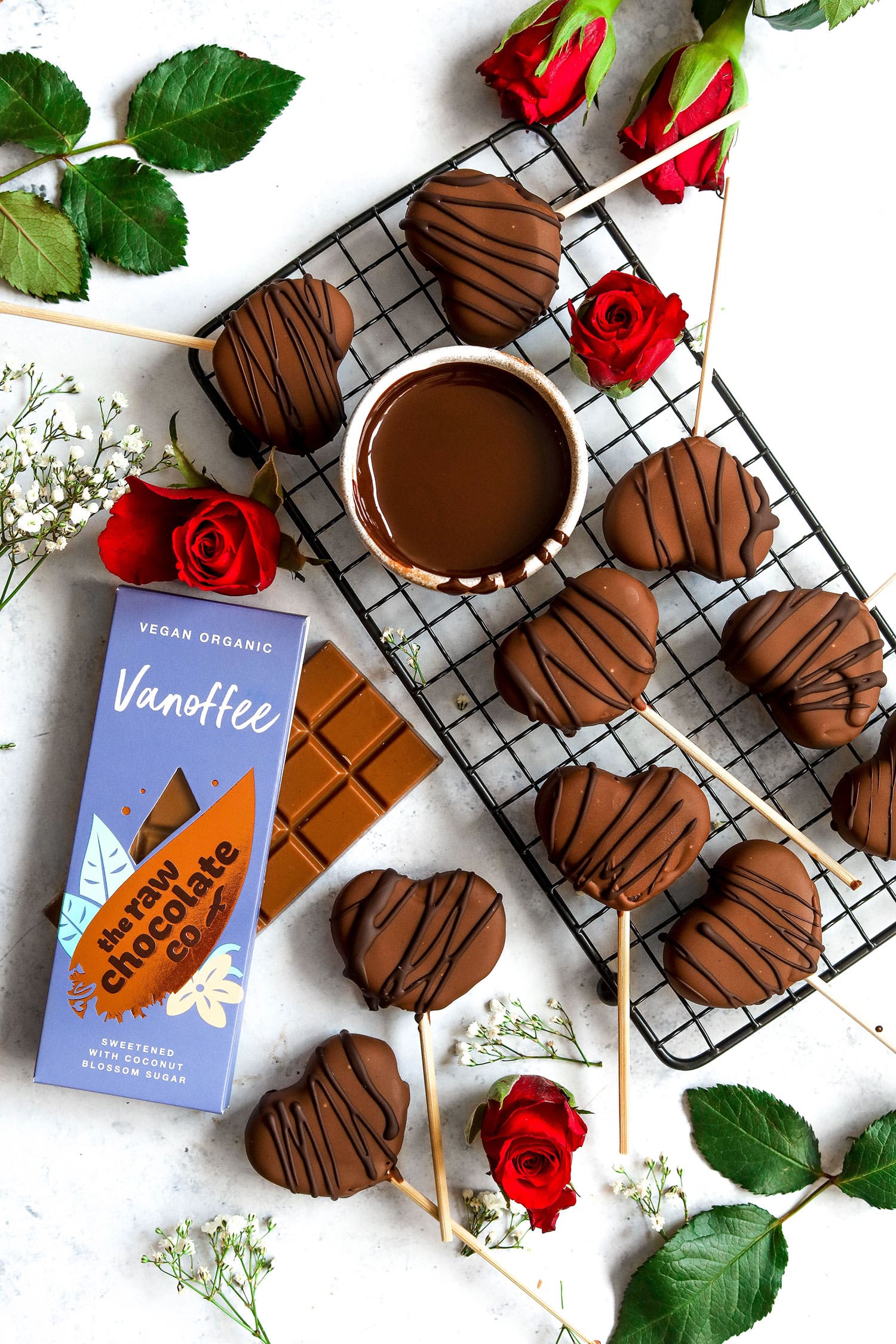 Vegan No-Bake Brownie Hearts
Makes: 9-10 mini hearts*
Ingredients
60g oat flour – rolled oats blended into a flour in the food processor
40g cocoa/cacao powder (I used The Raw Chocolate Co cacao powder)
Pinch of salt
75g almond butter
3 ½ tbsp maple syrup
2 tbsp melted coconut oil
240g dairy-free chocolate (I used The Raw Chocolate Co Vanoffee bars)
Method
Mix together the oat flour, cacao powder and a pinch of salt, then add in the almond butter, maple syrup and melted coconut oil. Mix to form a dough.
Roll out between 2 sheets of baking paper and use mini heart shaped cookie cutters to create the hearts. Arrange on a baking sheet lined with baking paper and freeze for 30 minutes.
Break up the chocolate into a heat-proof bowl and melt in the microwave.
Place a cocktail stick into each heart, then dip in the melted chocolate.
Place back onto the a baking sheet and refrigerate until the chocolate is set.
Store in an air-tight container in the fridge for up to 4 days.
Enjoy!
Notes:
*The number of brownies will depend on the size of the cookie cutter you use. I used a small 1.5″ heart cookie cutter.