* This post is sponsored by Good Catch*

A delicious pizza that you won't be able to tell is completely plant-based! This vegan Mediterranean tuna pizza can be enjoyed by vegans and non-vegans alike!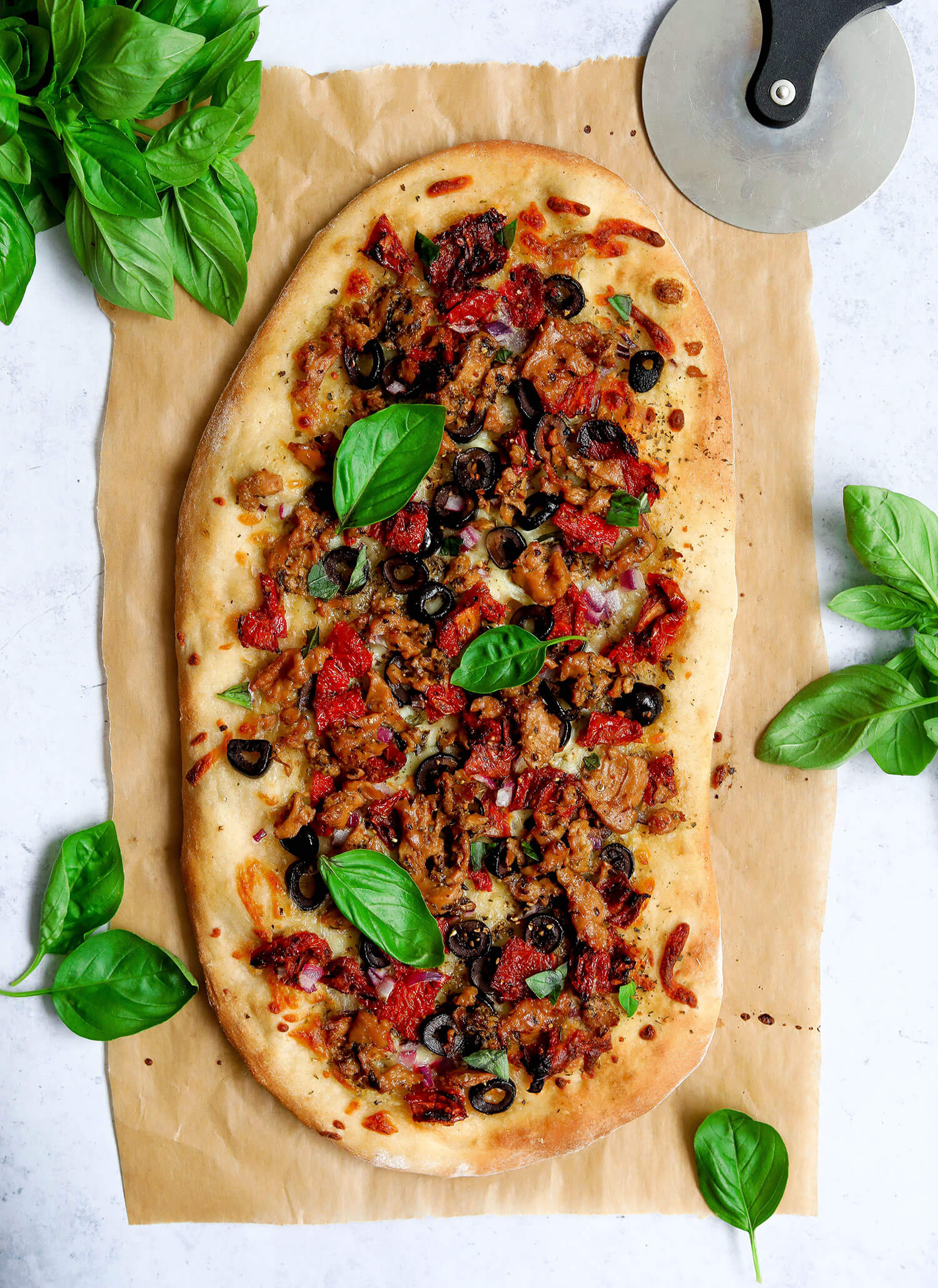 To me, pizza is the ultimate comfort food. A treat to have on a Friday evening after a hectic week or on a Saturday evening with good company and a movie.
Vegan pizzas have such a bad reputation of being boring and tasteless, but I'm here to prove that theory wrong with this tuna pizza that's packed full of flavour using plant-based tuna!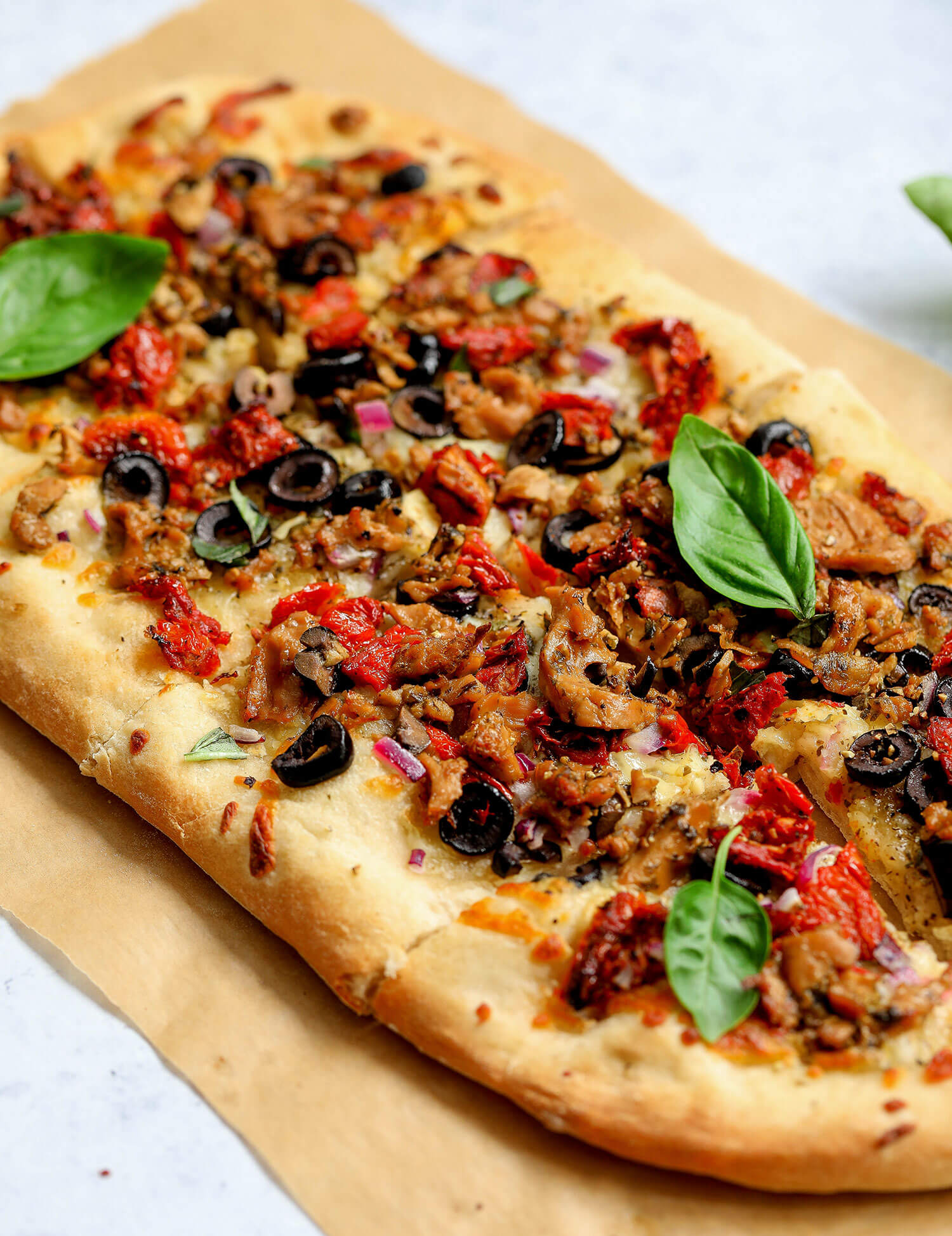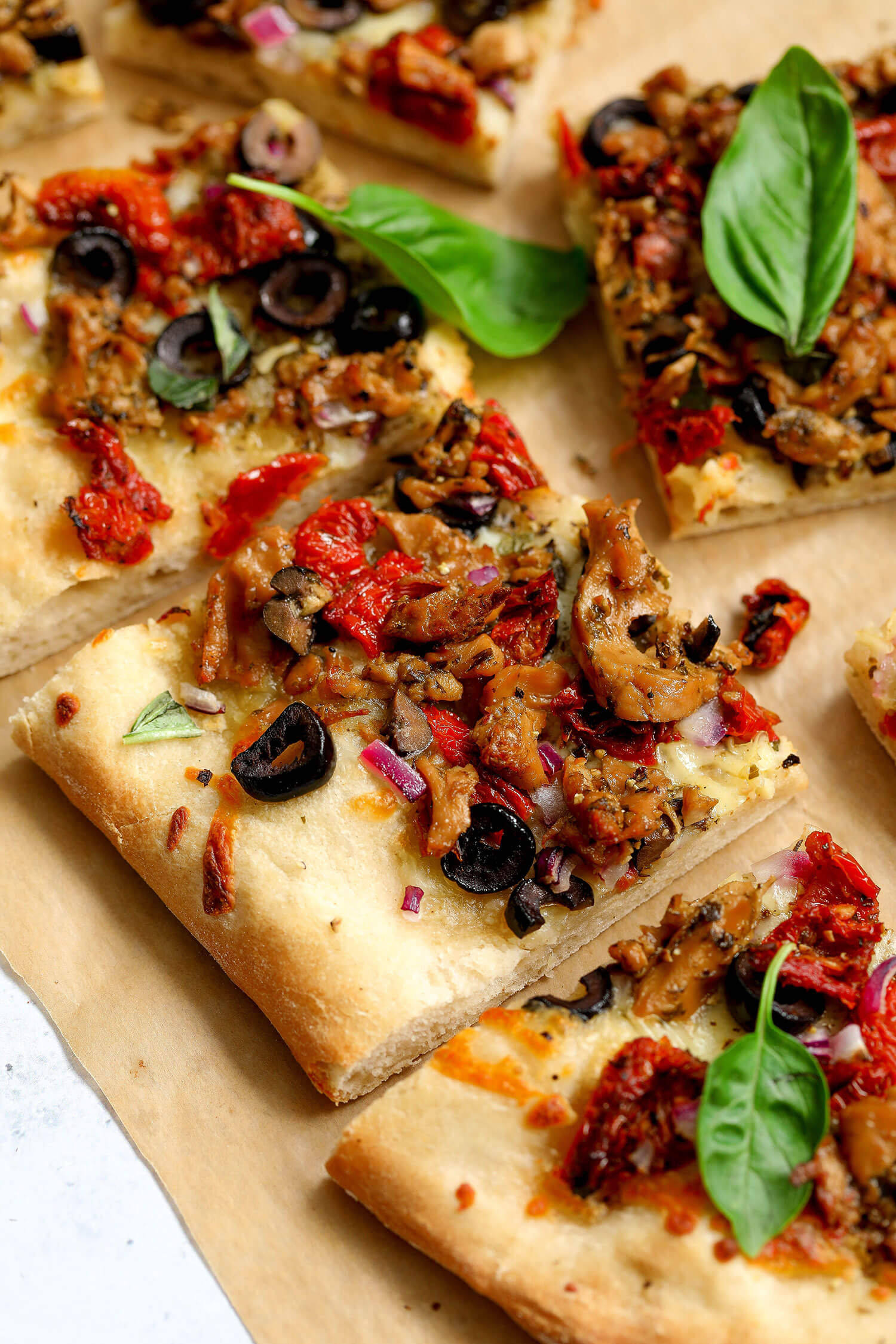 Good Catch recently contacted me asking if I wanted to try their vegan tuna, and how could I say no to that? I didn't even realise such a thing can and did exist! I was so intrigued and couldn't wait to start experimenting with their products.
Even if you aren't vegan, there is a good reason to reduce your fish, especially tuna, intake. Here are some stats I was recently made aware of that are actually quite shocking:
Nearly 90% of the world's marine fish stocks are now fully exploited, over exploited or depleted.
In excess of 3.5m marine animals are lost to bycatch from fishing practices each year.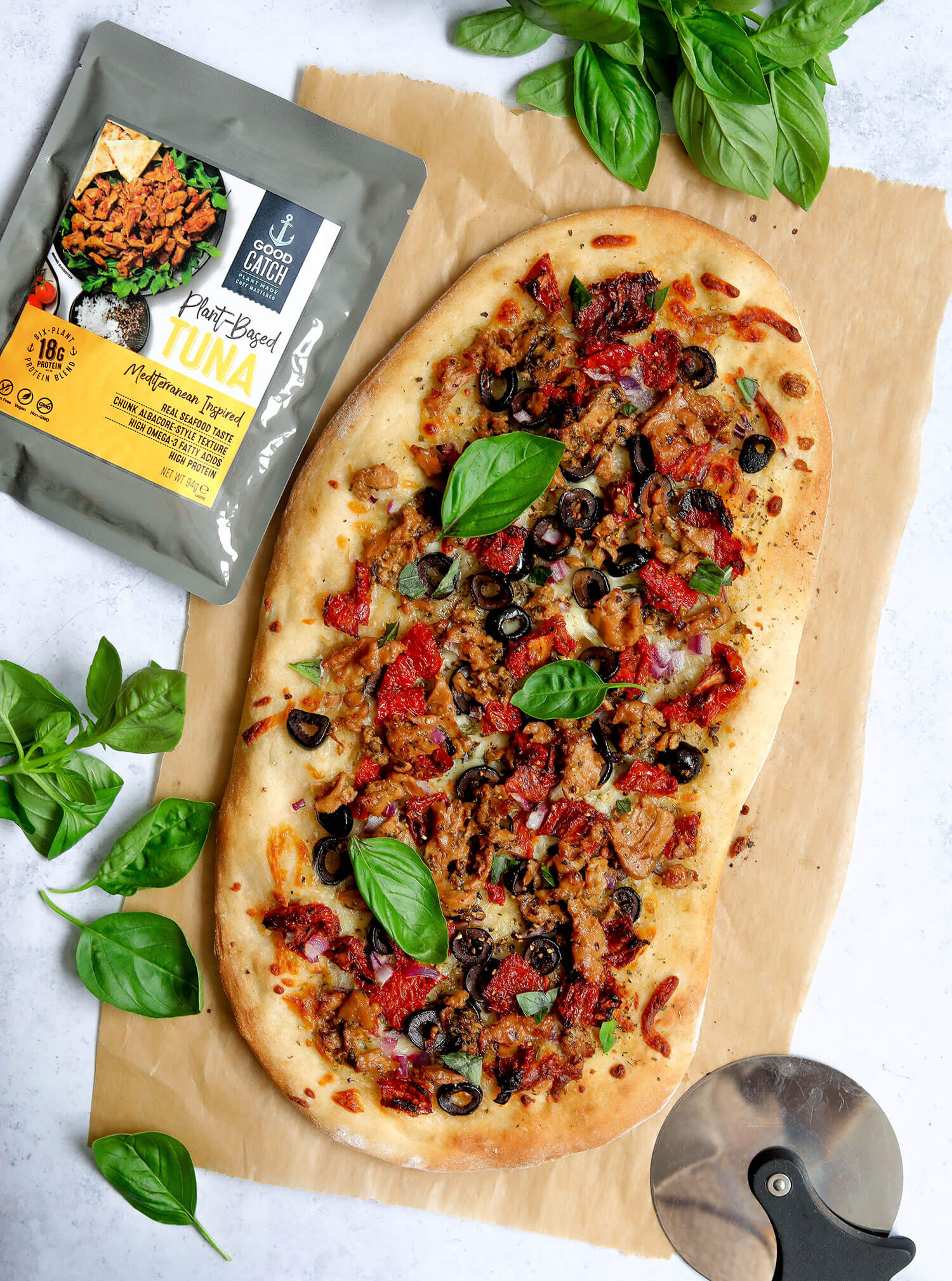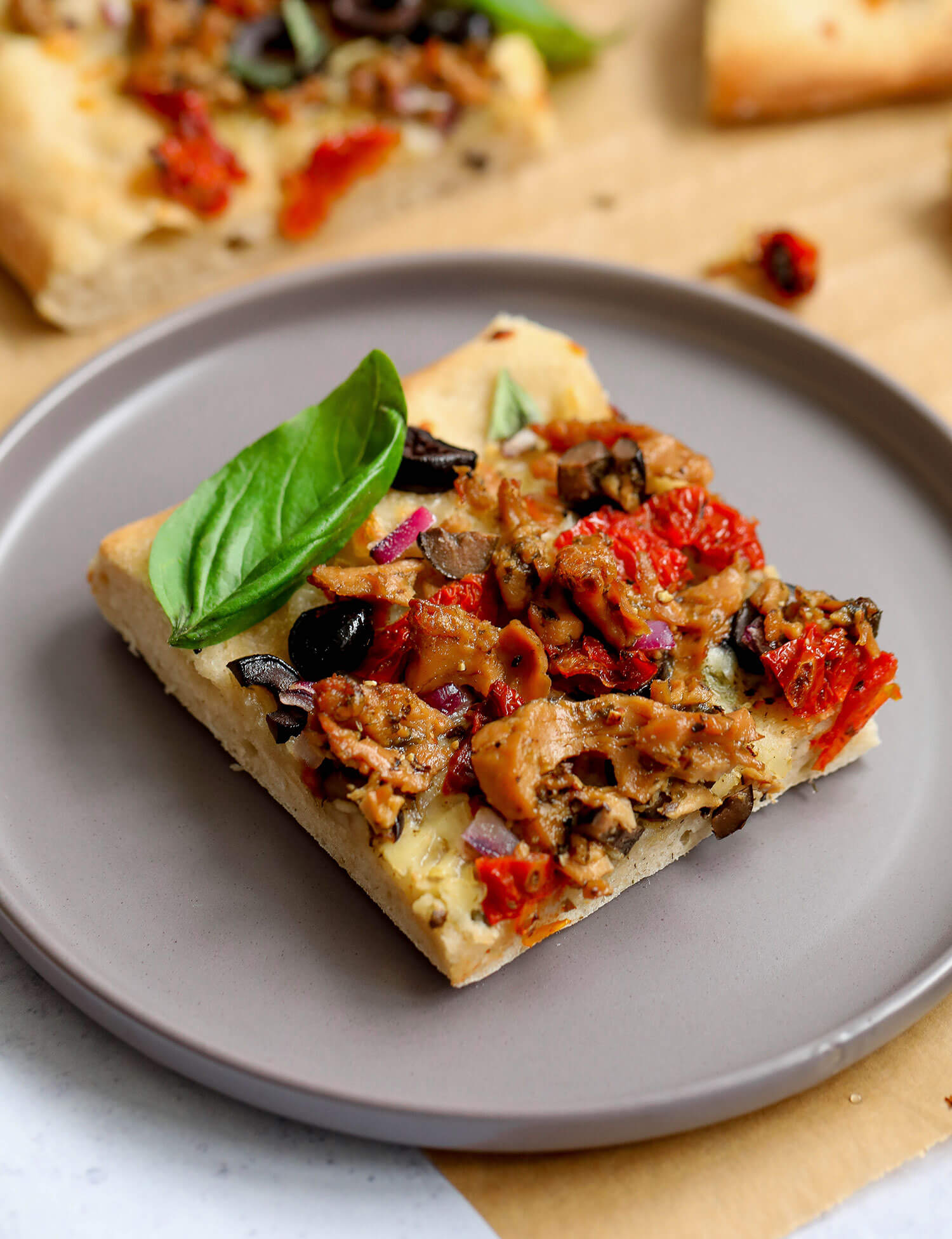 Good Catch tuna products come in handy pouches with each serving containing around 18g of protein, so it's an easy (and yummy!) way to bump up your meals protein intake. They also come in 3 different flavours:
Naked in Water
Mediterranean
Oil & Herbs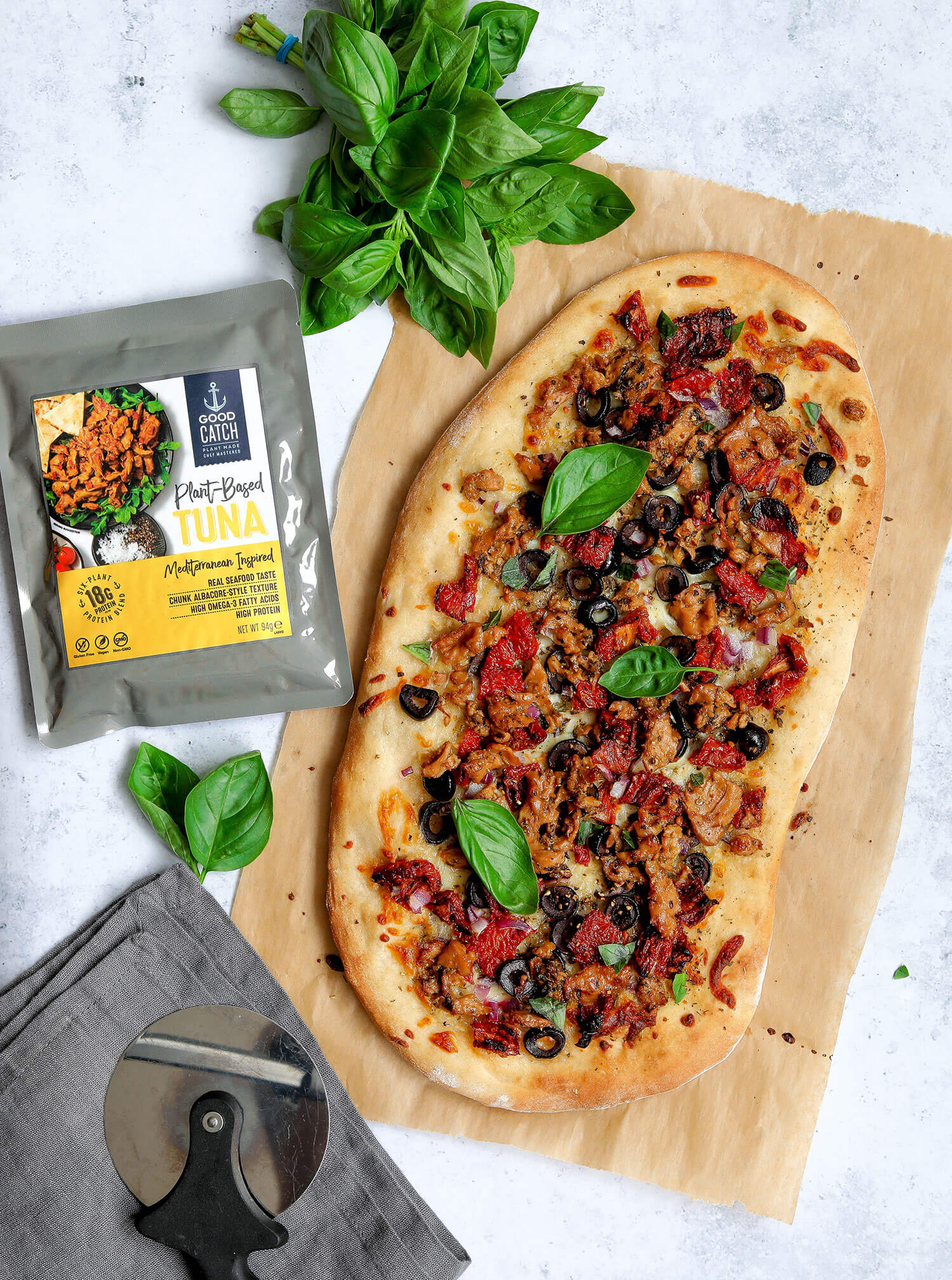 Vegan Mediterranean Tuna Pizza
Serves: 2- 4
Ingredients
For the base
300g plain flour
1/4 tsp salt
1 tbsp olive oil
1 tsp dried active yeast
170ml water
For the topping
2 tbsp olive oil
1 tsp dried Italian herbs
1/4 cup vegan cheese, shredded
1 pack (94g) Good Catch Mediterranean plant-based tuna pouch
6 sun-dried tomatoes, chopped
Black olives, chopped
1/4 red onion, chopped
Basil for decoration
Method
Preheat your oven to 220C/200C fan/400F.
In a large bowl, mix together the flour, salt and yeast, then pour in the olive oil and water. Mix to create a dough, then cover with a tea towel and leave dough to rise for at least an hour.
Transfer the dough onto a floured work surface and roll out into 16-inch oval. Alternatively you can divide the dough into 2 and roll out into round pizza shapes.
Brush with the olive oil, sprinkle the Italian herbs and then scatter the cheese, sun-dried tomatoes, onions, tuna and olives on top.
Bake for 12-15 minutes before finishing with basil.
Enjoy!