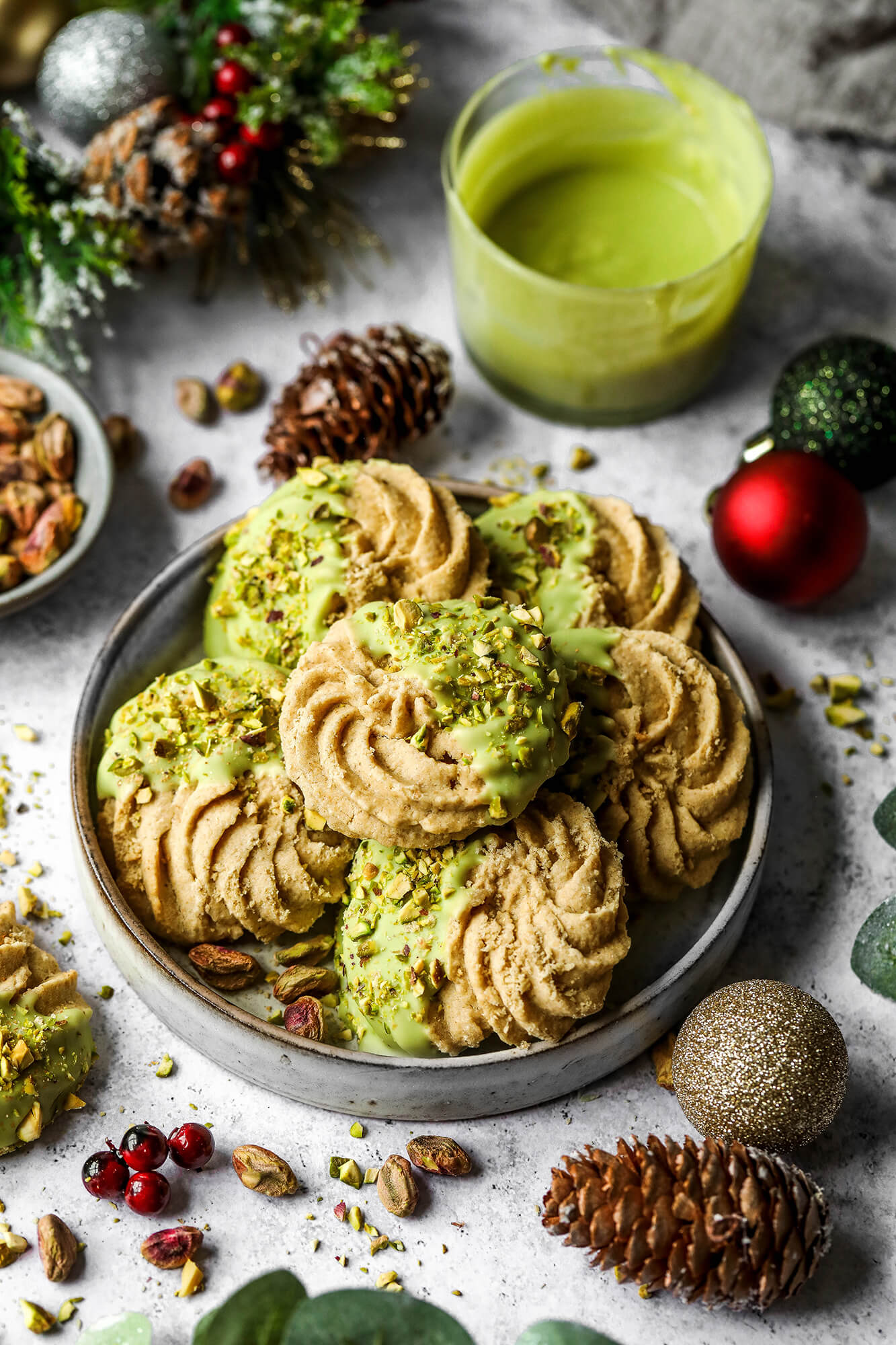 Deliciously light and so pretty, these matcha pistachio butter cookies are the perfect treat to enjoy this New Year's Eve!
I've taken a simple butter cookie recipe and made it both vegan AND gluten-free. Although I used oats instead of flour, it's not the healthiest dessert I've ever made as there is a lot of dairy-free butter in there and I used icing sugar to sweeten. However, it's New Year's Eve in a couple of days and if we can't enjoy an indulgent treat now, then when can we? Right?
I dipped them in matcha white chocolate (I made my own by mixing matcha powder in melted white chocolate) and topped them with chopped pistachios to make them even fancier, tastier and prettier to look at!
For ease, I used a stand mixer to make them, but you can make them even if you don't have one. Although I've only recently got my hands on a stand mixer and I'm in love with it!
You also need a piping bag and a large star nozzle piping nozzle to shape the cookies. I used this nozzle as I found it make the best shaped cookies.
These matcha pistachio butter cookies are deceivingly easy to make and they also happen to be vegan and gluten-free. Meaning everyone can enjoy them!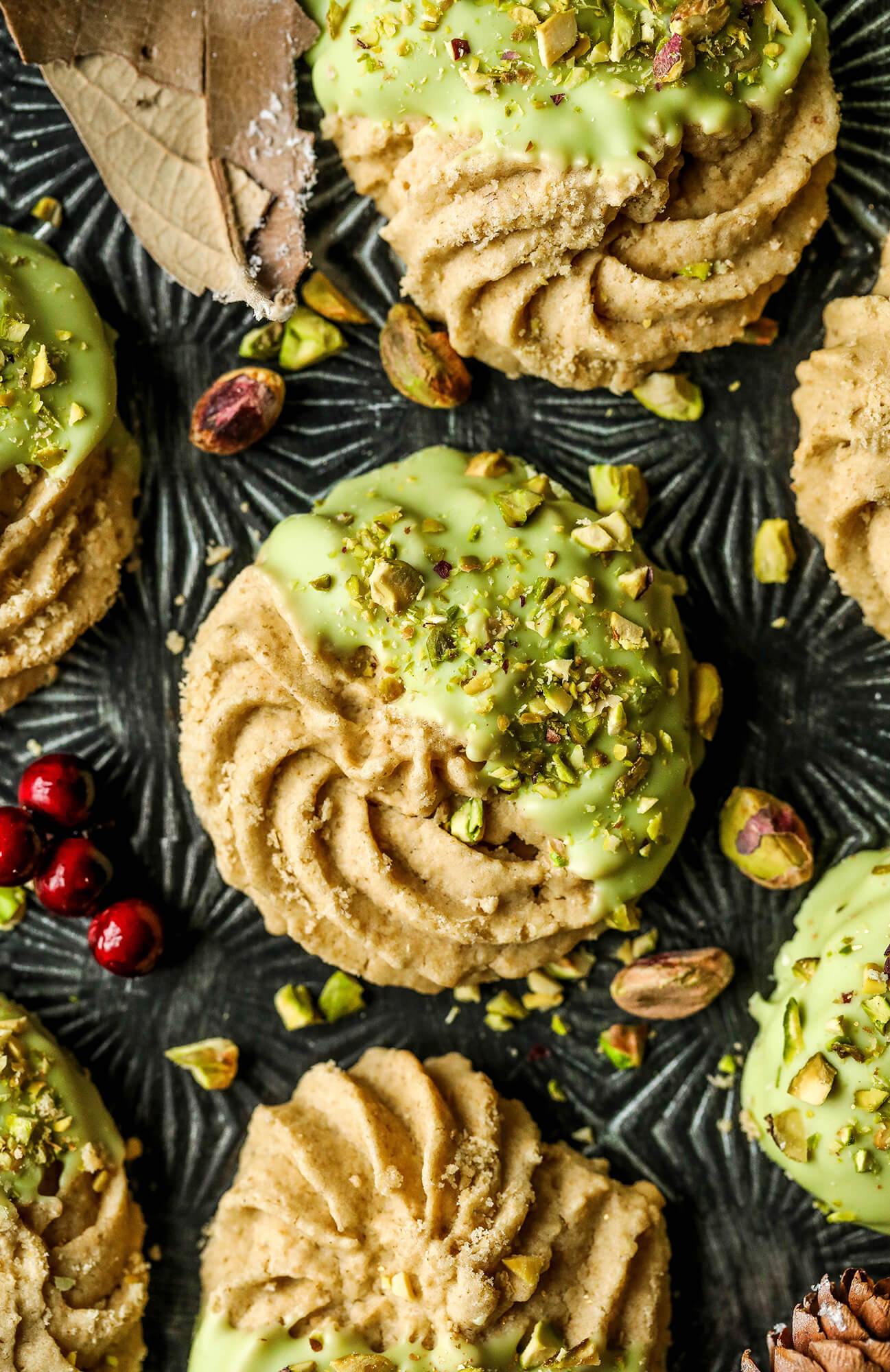 Vegan Gluten-free Matcha Pistachio Butter Cookies
Makes: 10-12
Ingredients
220g oat flour – rolled oats ground into a fine flour in the food processor. Use gluten-free oats if necessary
70g icing sugar
1/4 tsp salt
200g dairy-free butter
1 tsp vanilla
1-2 tbsp dairy-free milk
To decorate
100g dairy-free white chocolate
1 tsp matcha powder
Chopped pistachios
Method
Preheat your oven to 180C/160C fan.
Sift the the flour, sugar and salt into the bowl of your stand mixer. Add the butter and mix until you have a creamy mixture, then add in the vanilla and milk.
Transfer into a piping bag with a large star nozzle and form the cookies on a baking sheet lined with baking paper.
Bake for 15 minutes then leave to cool completely.
Mix together the melted white chocolate and matcha powder, then dip each cookie half way. Place on a baking sheet lined with baking paper and sprinkle the chopped pistachios on top`.
Place in the fridge just until the white chocolate has set and enjoy!
Store in an air-tight container for up to 4 days.