Vegan Gluten-free French Fancies
First of all I would like to wish my mum and all the amazing mothers out there a 💕HAPPY MOTHER'S DAY💕
If you live in the UK you will be very familiar with french fancies. They're these cute mini sponge cakes, similar to petit four, with a jam centre and covered in different coloured icing – pink (strawberry), yellow (lemon) and brown (chocolate).
I used to find the sponge in french fancies a little dry, which wasn't too bad since the jam and icing added a bit of moisture and complemented the whole thing, but I still prefer my cakes a little more moist, so I wanted to make mine a little denser and not as spongy.
My version might not look exactly like the real thing, but it's impassible to create a healthier, lower in sugar and dairy-free version and make it look as pretty as the original. French Fancies are covered in icing made mainly of sugar which then solidifies giving it a smooth, non-sticky finish. I could't achieve that effect without using some form of sugar, but I think they still look pretty cute even if you have to eat it with a form instead of with your fingers.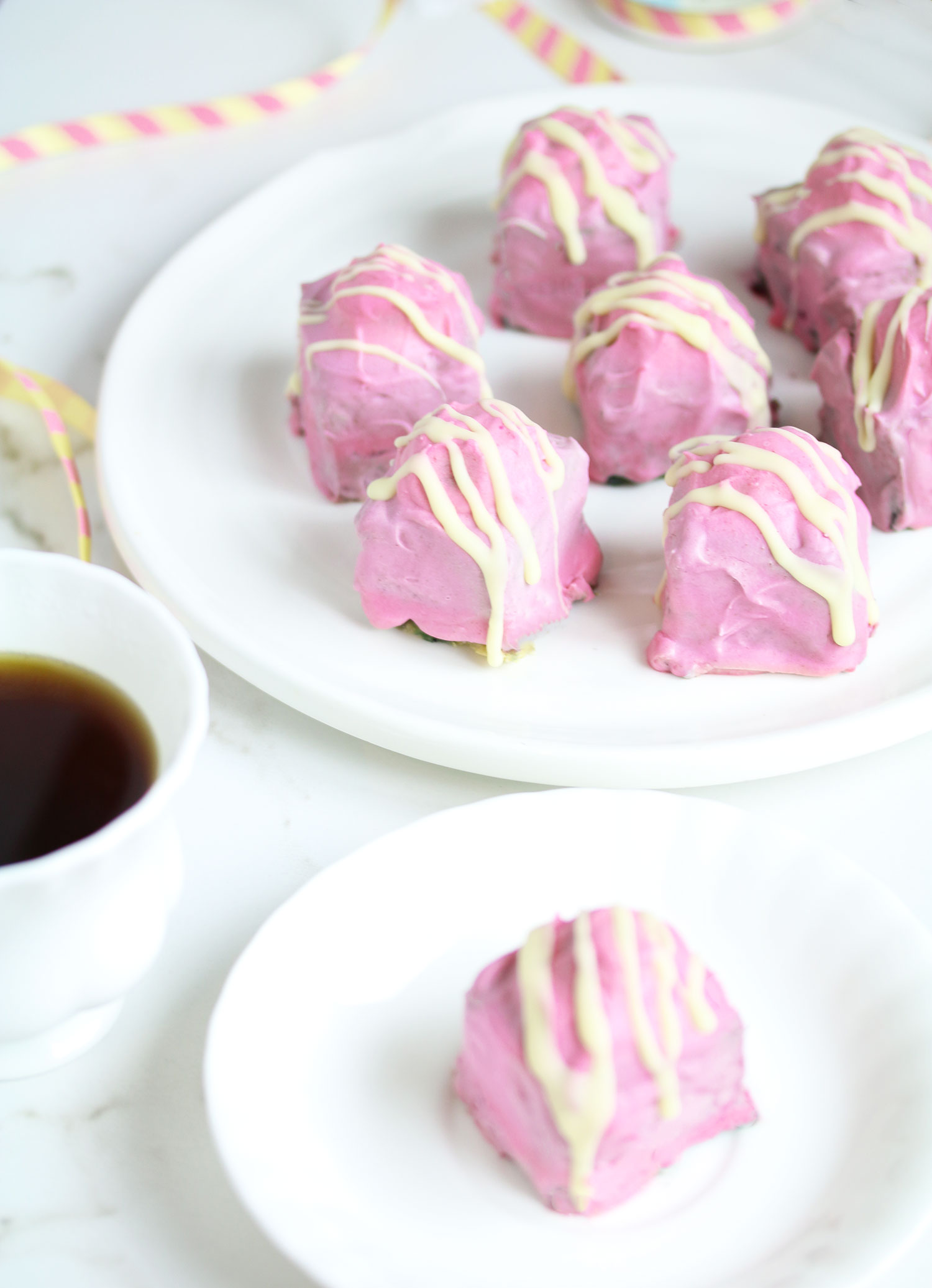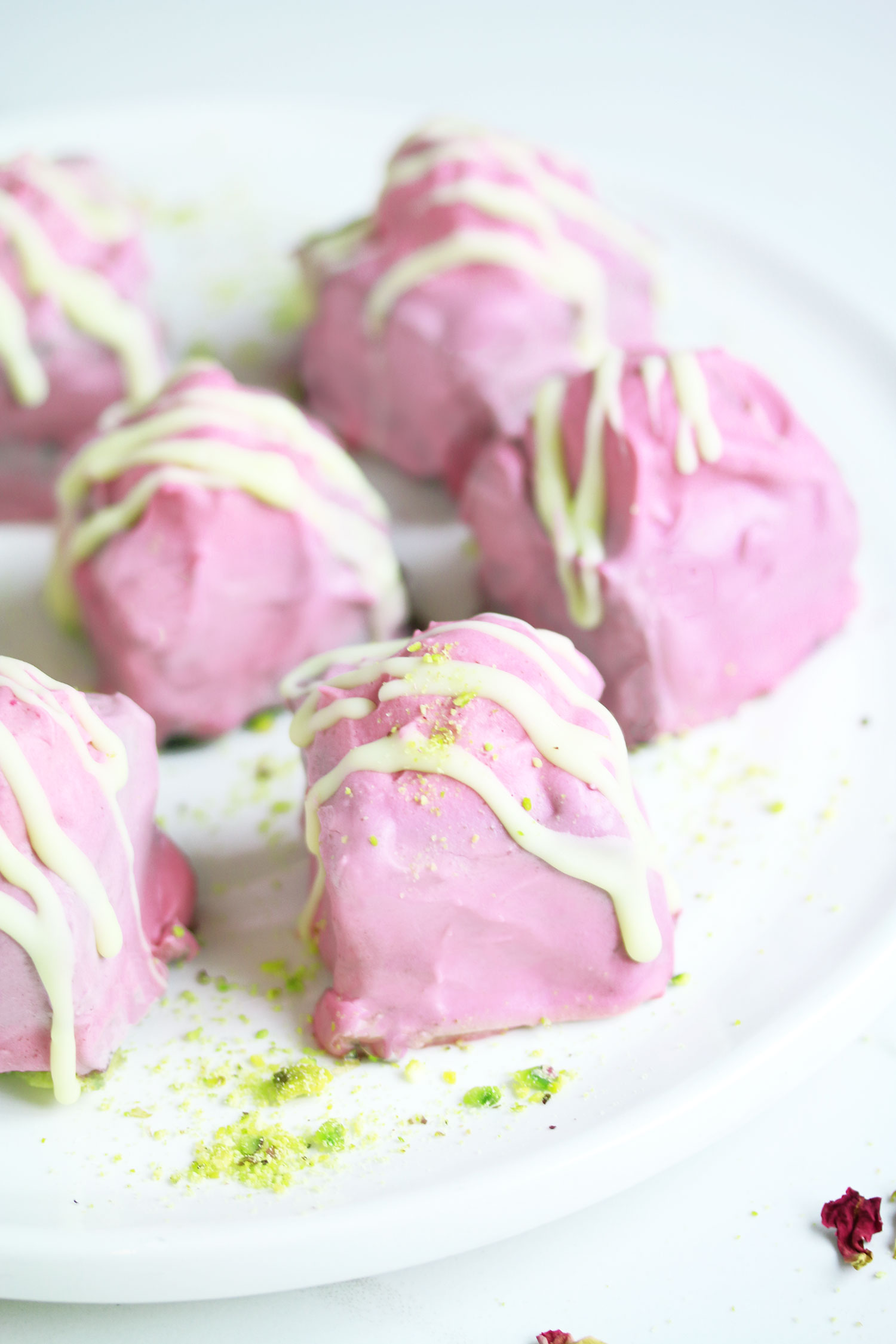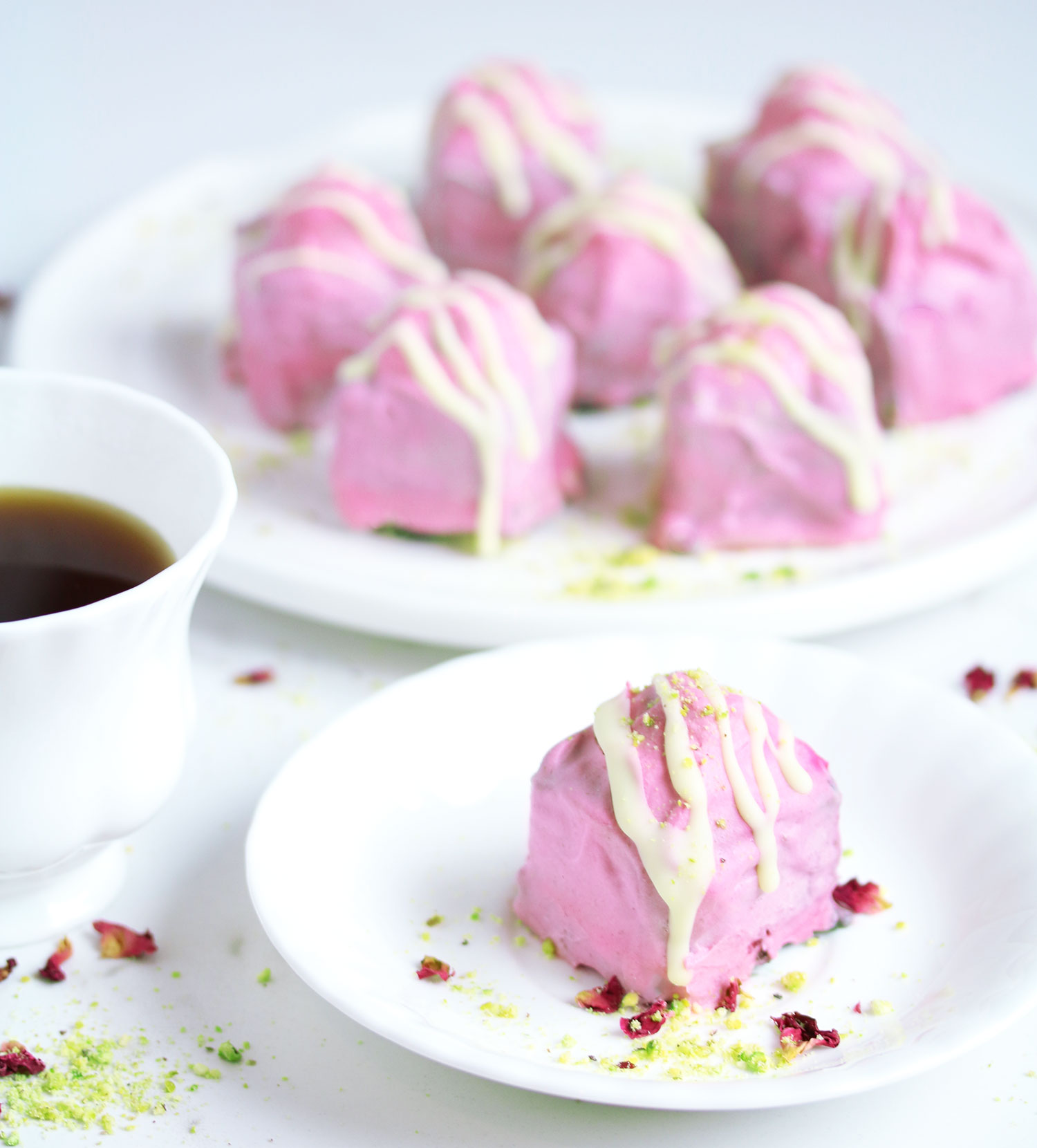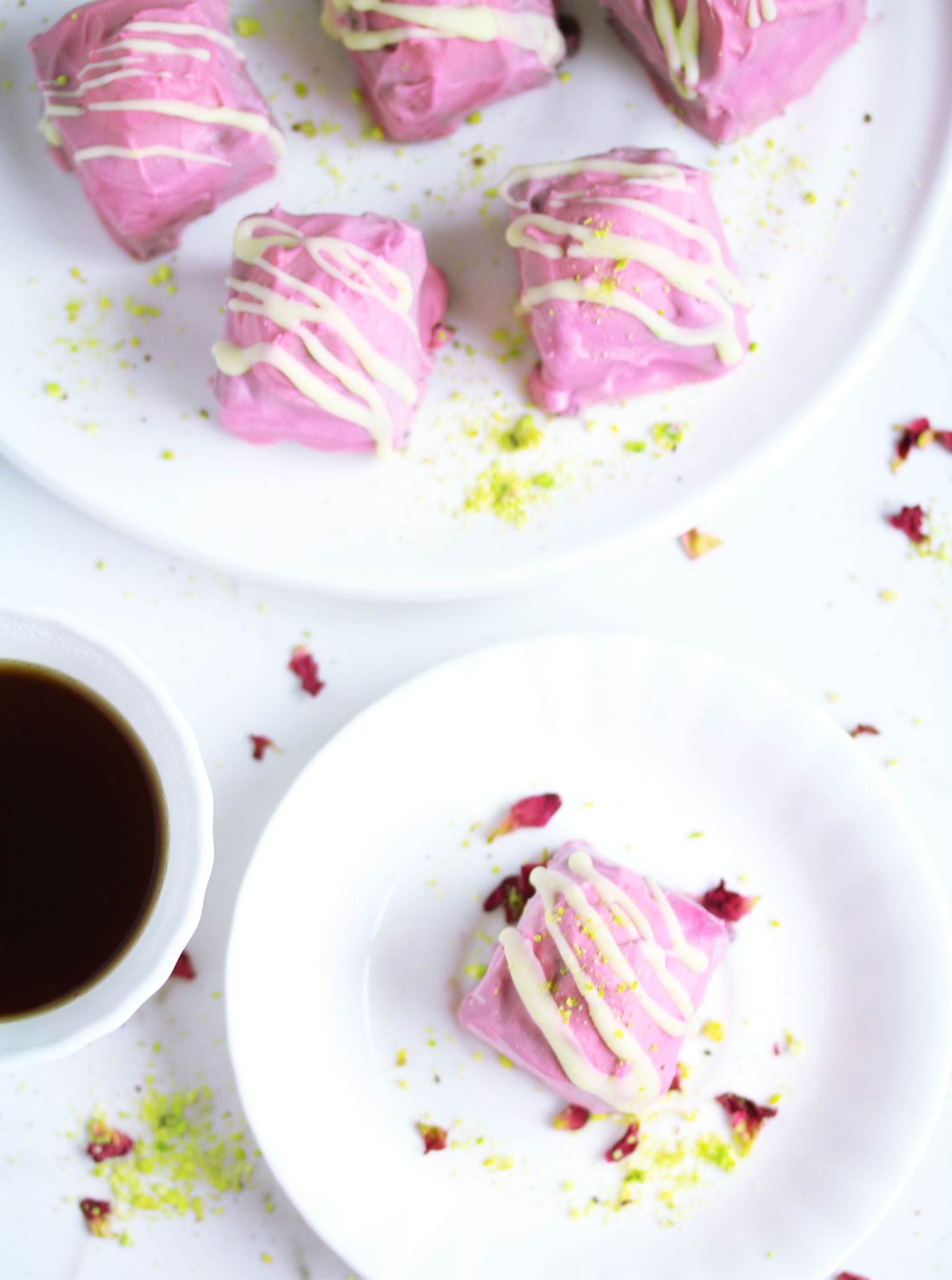 ---
Vegan Gluten-free French Fancies
Makes: 16
Ingredients:
For the cake:
1.5 cups (200g) plain gluten-free flour
1/3 cup (70g) coconut/brown sugar
1 tsp baking soda
1 tsp baking powder
1/4 tsp salt
2/3 cup (160ml) milk of choice
1/3 cup (80ml) water
1/3 cup (80ml) coconut oil, melted
2 tsp apple cider vinegar
1 tsp vanilla extract
For the jam layer:
3 tbsp homemade raspberry jam – or you can use shop bought
For the marzipan layer:
3 tbsp ground almonds
1.5 tbsp maple syrup – more if needed
For the icing:
1 can full fat coconut milk
1 tsp beetroot powder – alternatively you can use pink food colouring.
1 tbsp maple syrup
Method:
Preheat your oven to 180*C (160* fan assisted)/ 350*F
In a large bowl, mix together the flour, sugar, baking powder, baking soda and salt.
Pour in the oil, milk, water, apple cider vinegar and vanilla extract. Mix to combine.
Pour into an 8″ square cake tin lined with parchment paper. Bake for 20 minutes.
Leave to cool completely then slice in half horizontally so you have a top and bottom part.
Spread a thin layer of jam on the bottom part, then place the other half of the cake on top.
Divide the cake into 16 even slices.
In a small bowl, mix together the ground almonds and maple syrup. Add more maple if needed. Create small marzipan balls and press one ball on top of each slice.
Remove the solid part of the can of coconut milk and place in a mixing bowl along with the maple syrup. Whip the coconut milk using a hand mixer until light and fluffy. Fold in the beetroot or food colouring.
Take your time icing each cake ensuring all the sides are evenly covered.
Place in the fridge for an hour to allow the icing to set.
Enjoy!
---