Vegan & Gluten-free Cookie Dough Bites
A delicious, easy and speedy treat that's healthier for you but still tastes delish! These vegan & gluten-free cookie dough bites are packed with healthy fats, fibre and yummy flavours.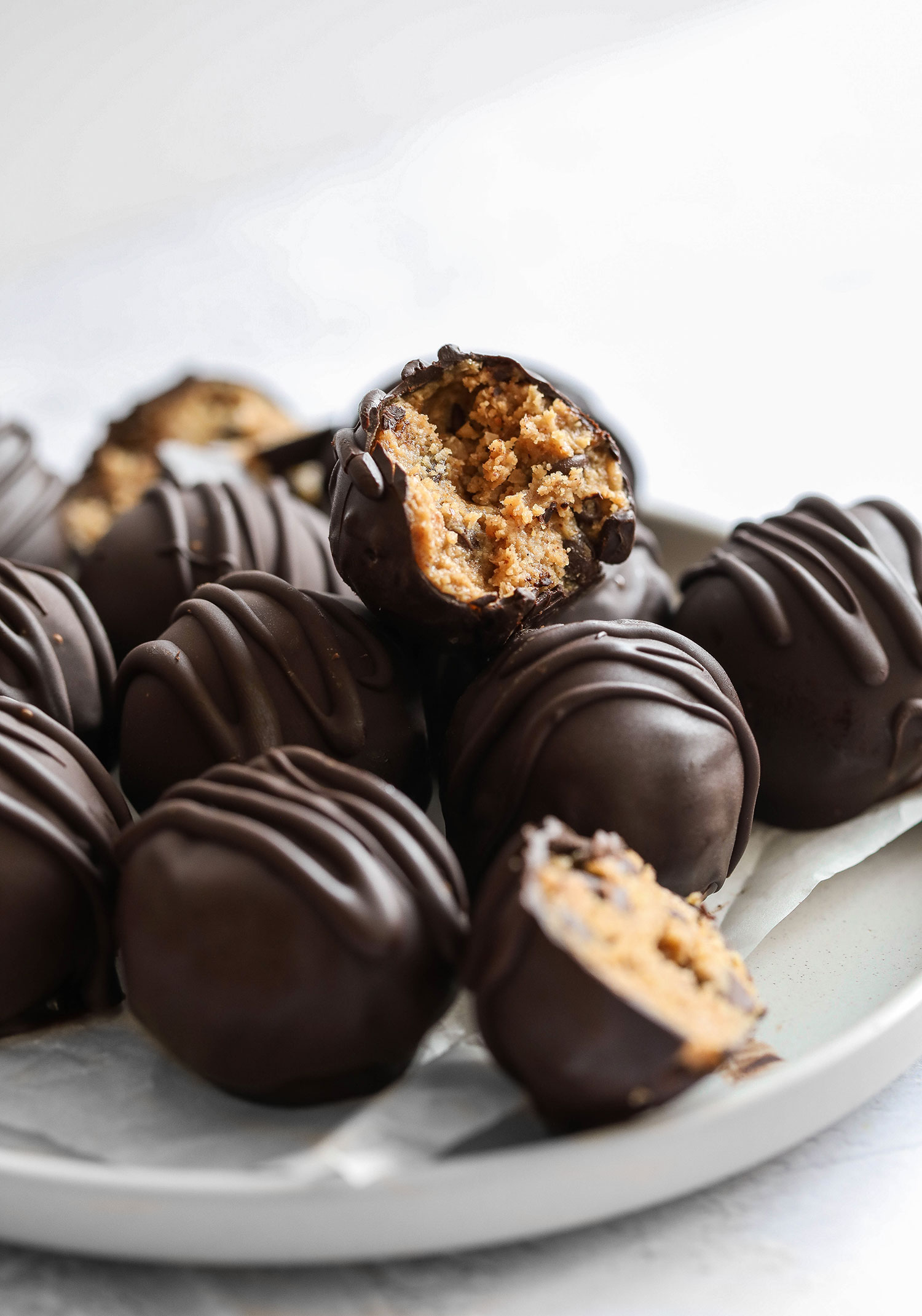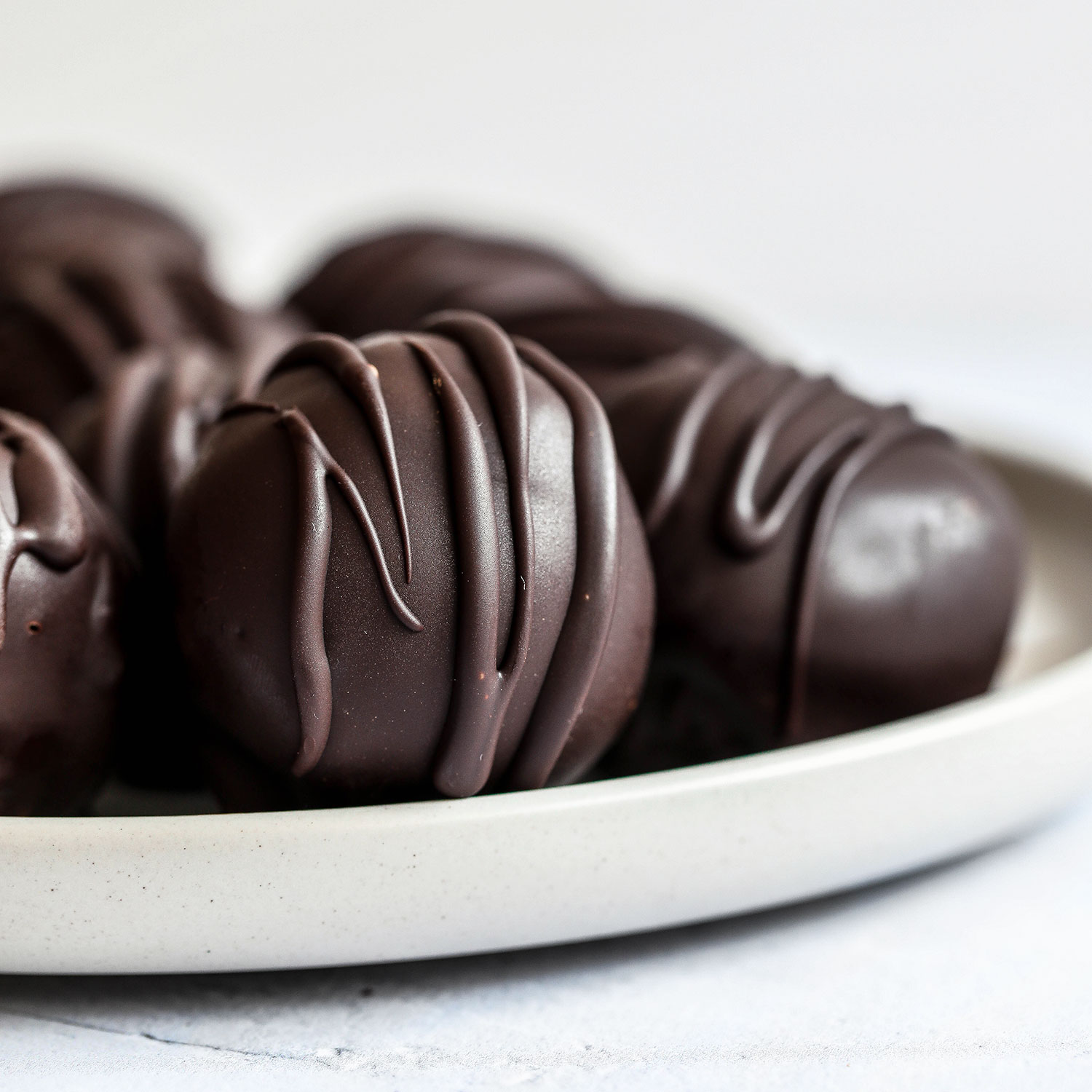 It's been a month since my last post! I can't believe I left it so long, although I have to say I did have a good excuse. Many of you already know that I've been working really hard the past few years on getting my nutrition qualification and the last few weeks I've been keeping my head down trying to get my end of year portfolio submitted. 3 case studies, an essay and a whole lot of paper work took it out of me. I've had no social life and no days off since the New Year! Safe to say I feel completely burnt out, but at the same time I'm raring to get back to blogging, recipe creating and video filming/editing! I haven't been able to create anywhere near as much content as I would like and I've really missed having this creative outlet.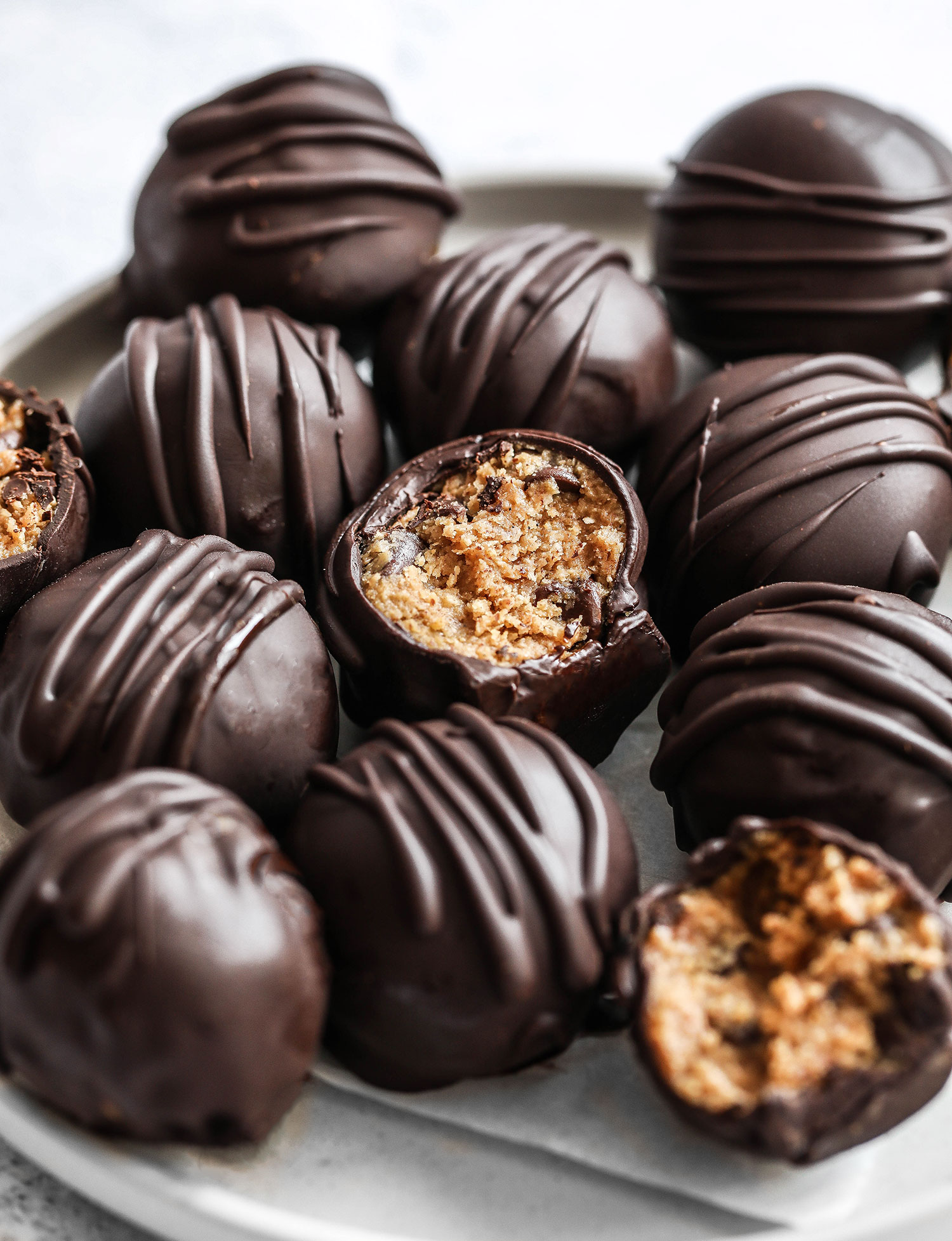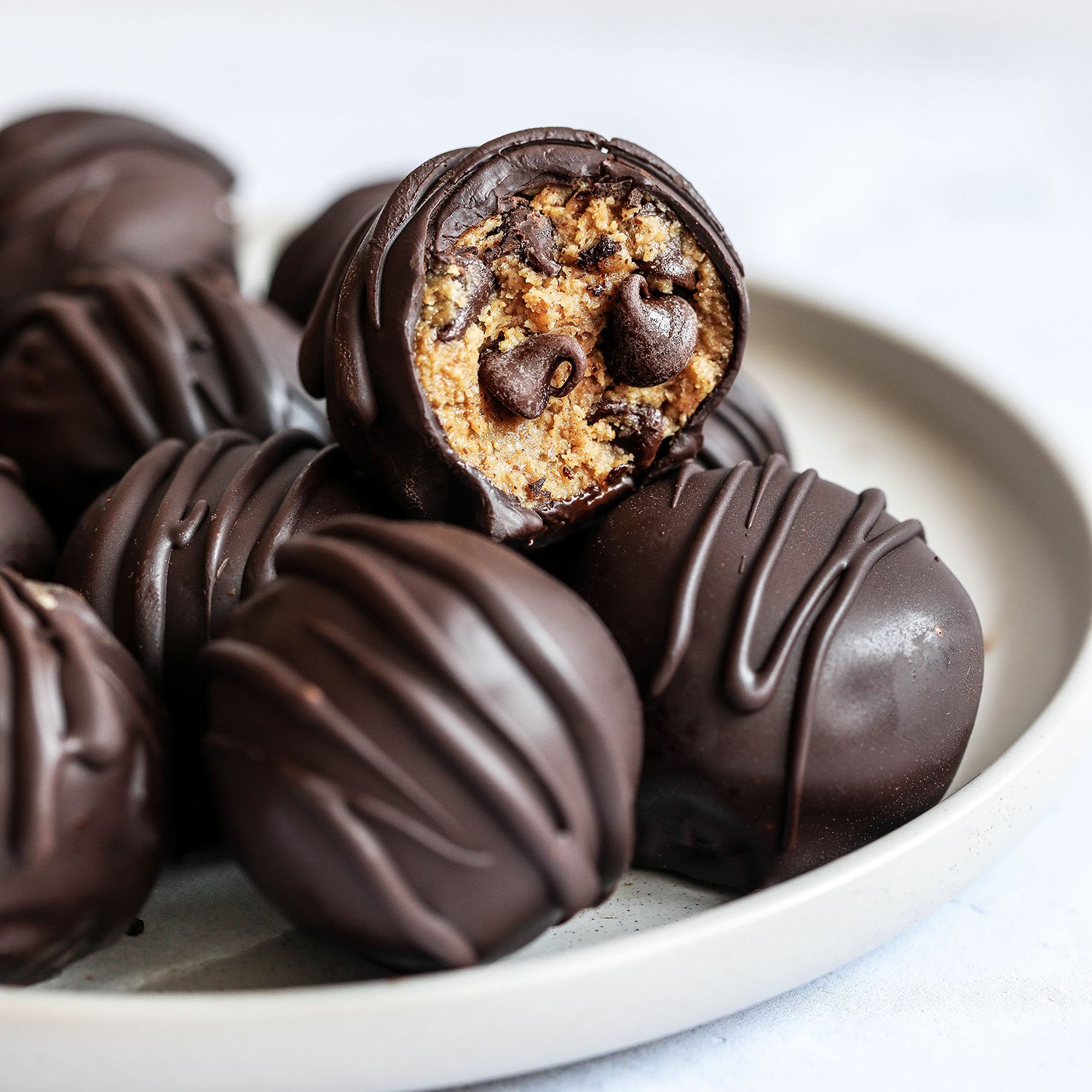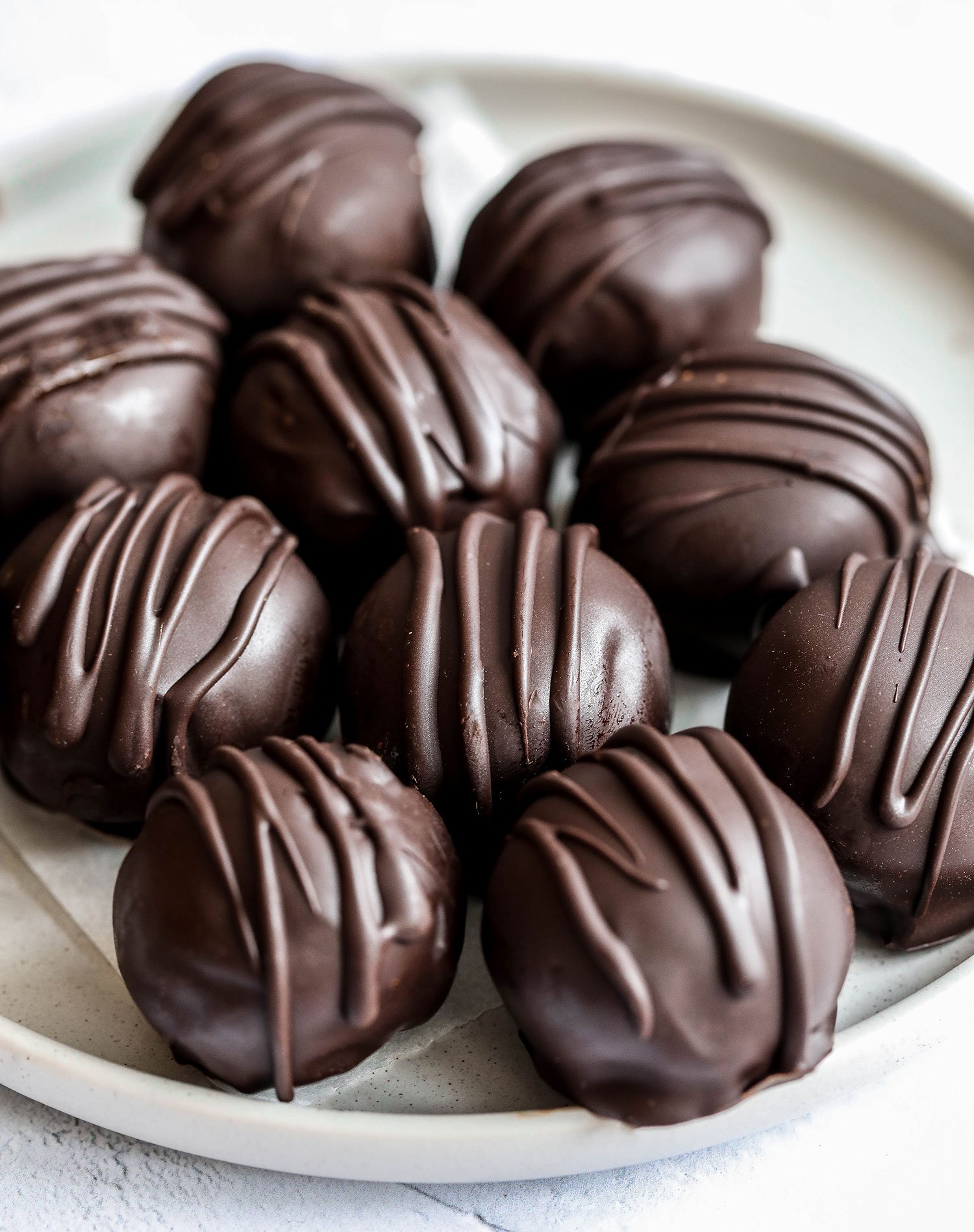 I do enjoy studying and learning, don't get me wrong. There is a huge amount of fulfilment that comes with passing an exam or clinical assessment and achieving a good grade on an assignment you've worked really hard on, but the process of getting there can be extremely draining and frustrating. Creating content has a completely different vibe to it. It always leaves me feeling lighter and I enjoy every bit of the process, well, every part except the cleaning that follows a recipe development. I'm so glad I finally have the time again to put all my energy into it.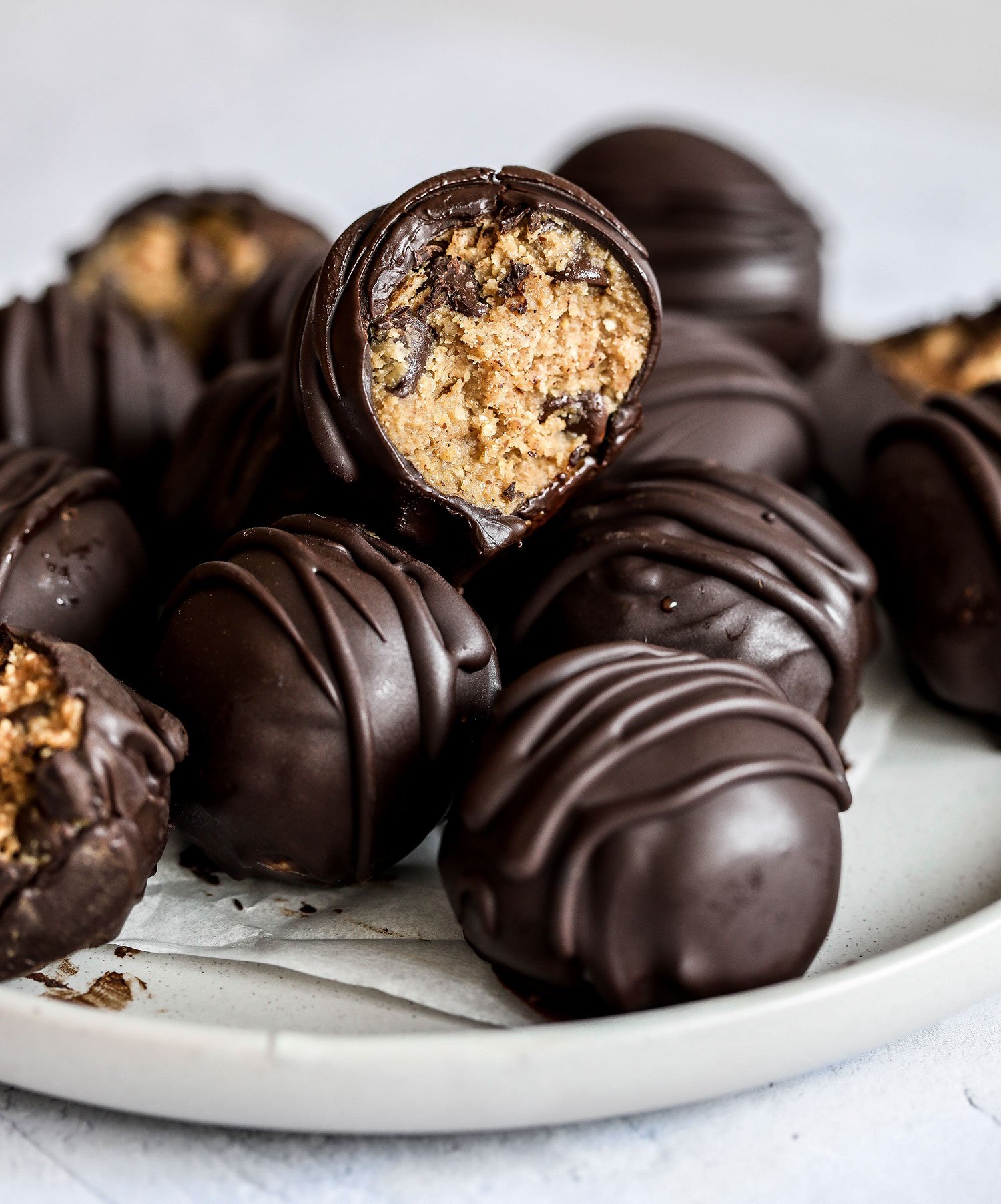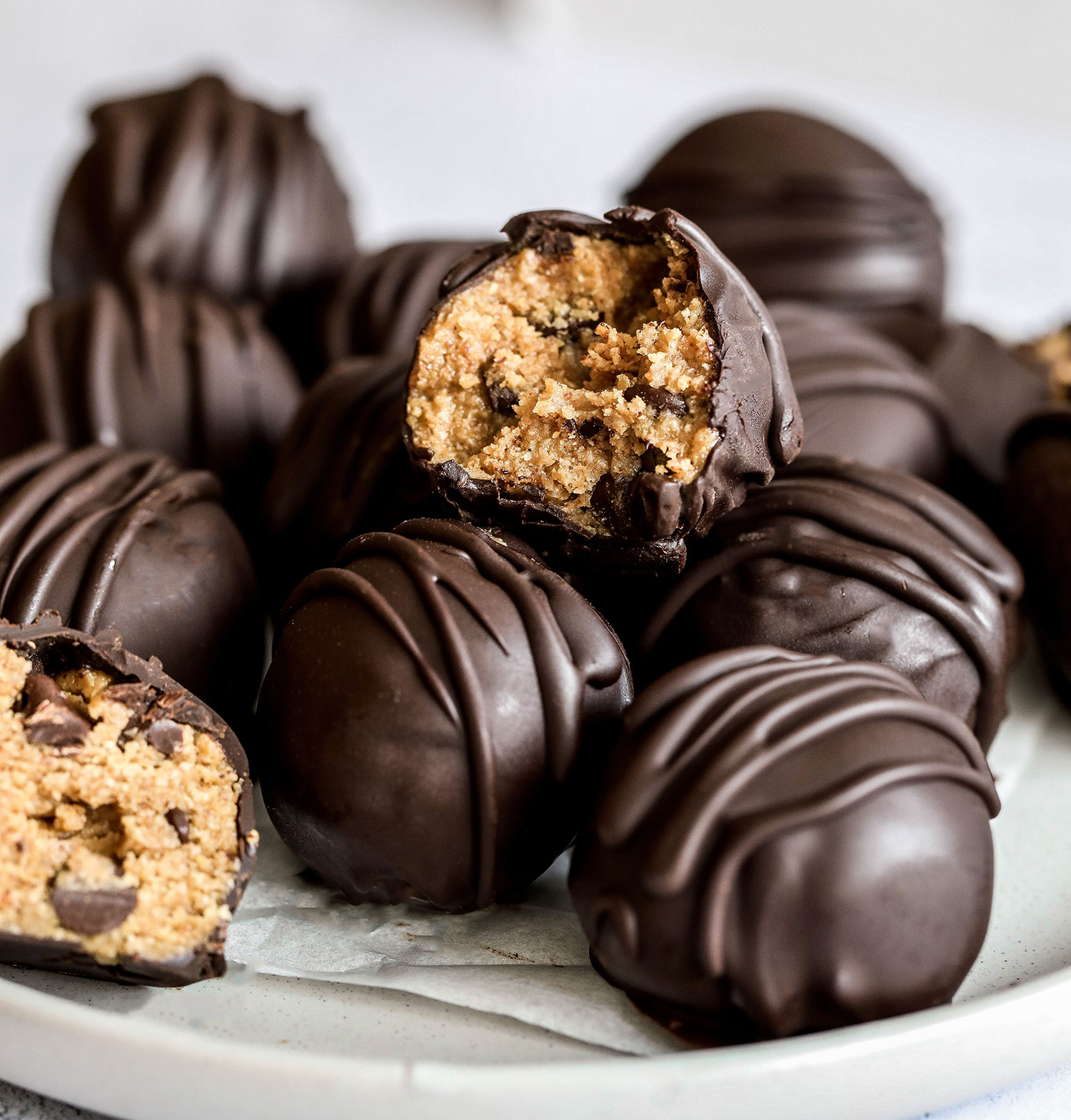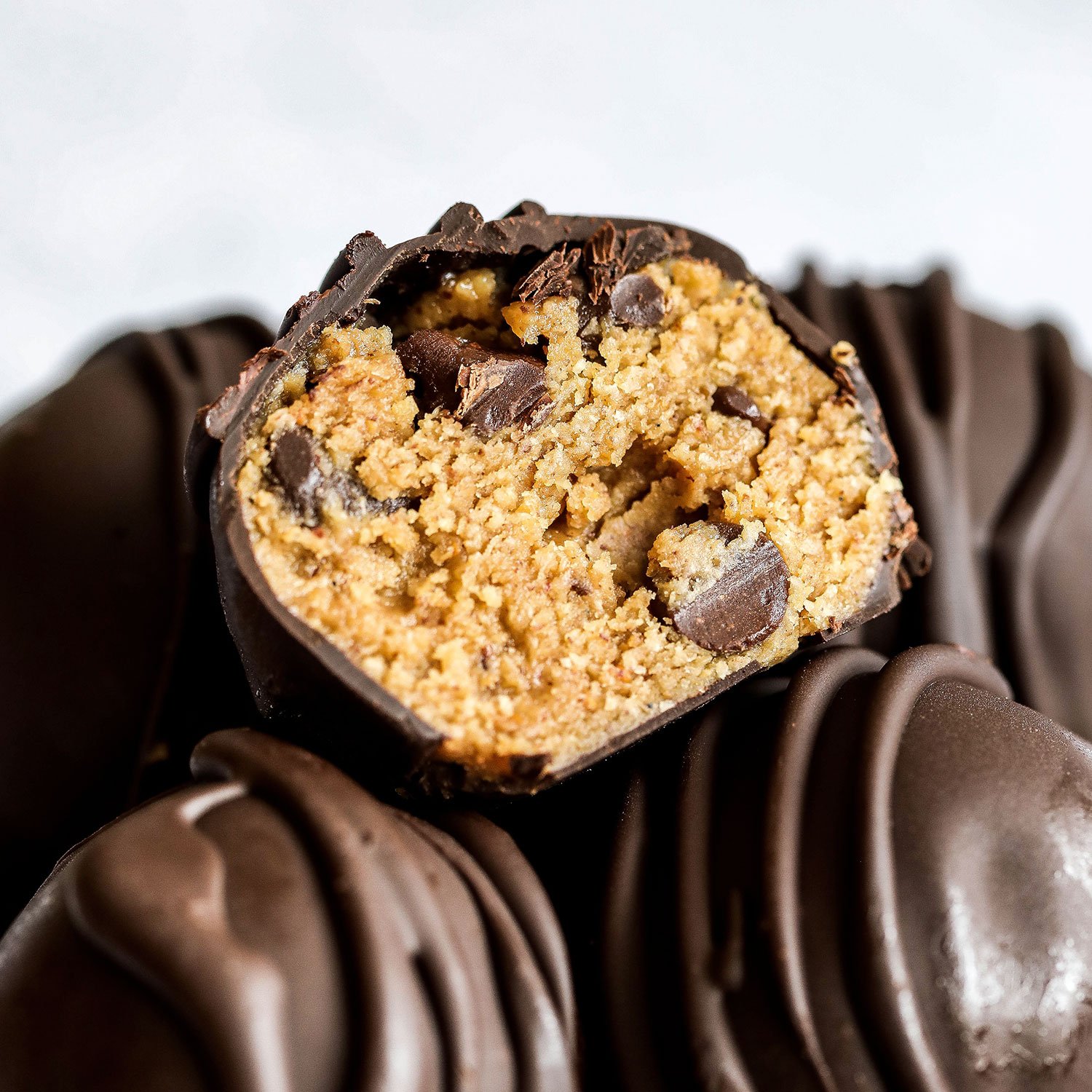 My first post back after this unintentional extended break has to be a sweet recipe. You know how I love my sweet treats and you know how I like to put a healthier spin on them to make them better for you than regular sweet treats. This post also had to contain chocolate, because YUM!
These vegan & gluten-free cookie dough bites are so easy to make. You just mix the ingredients in a bowl, shape them into balls and dip them in chocolate! They're also no-bake, so they're ready in no time! To make them even easier the quicker you can leave out the coating them with chocolate step, they'll still taste delicious, although I wouldn't recommend skipping it because the chocolate makes them taste extra lush 😀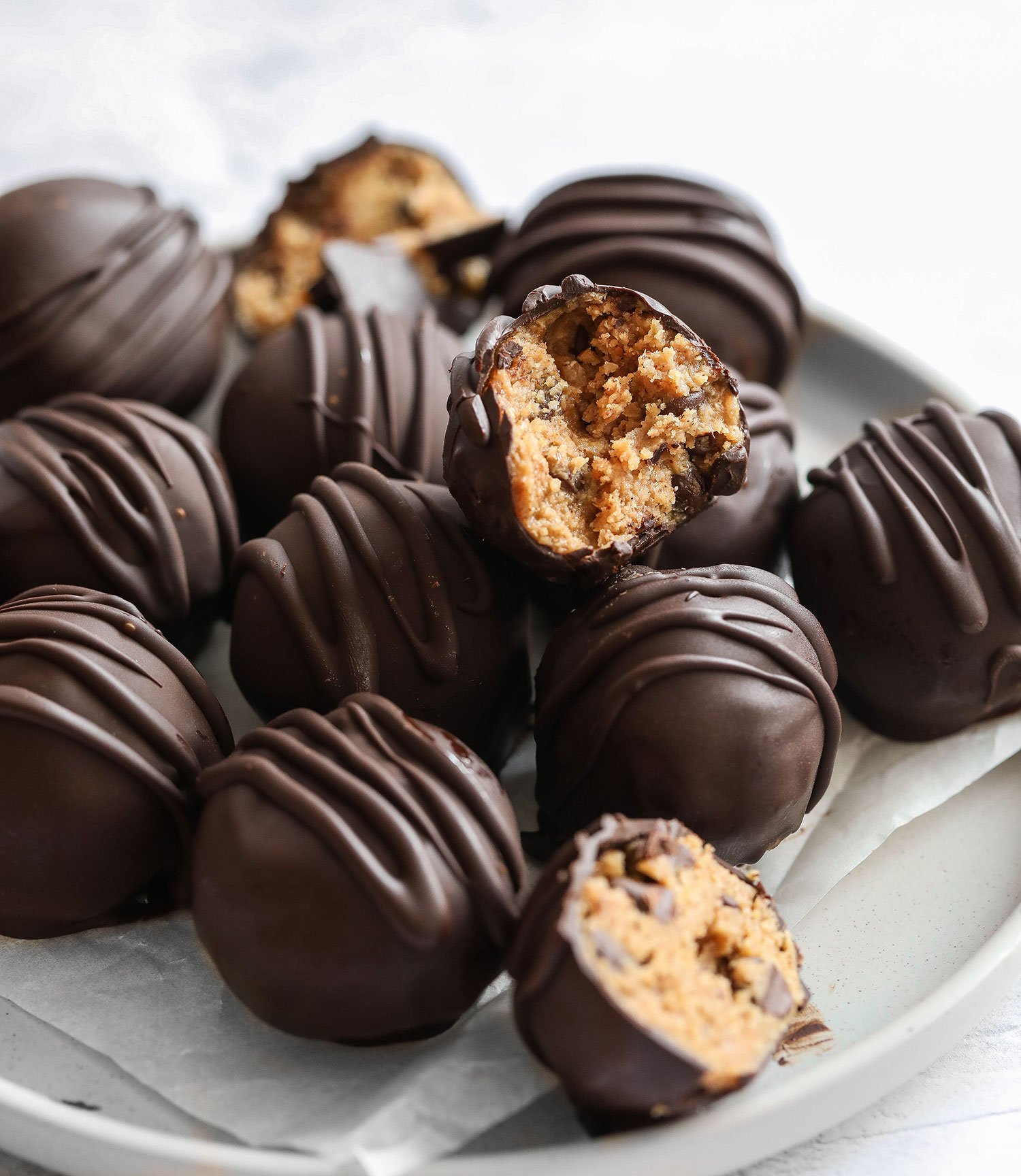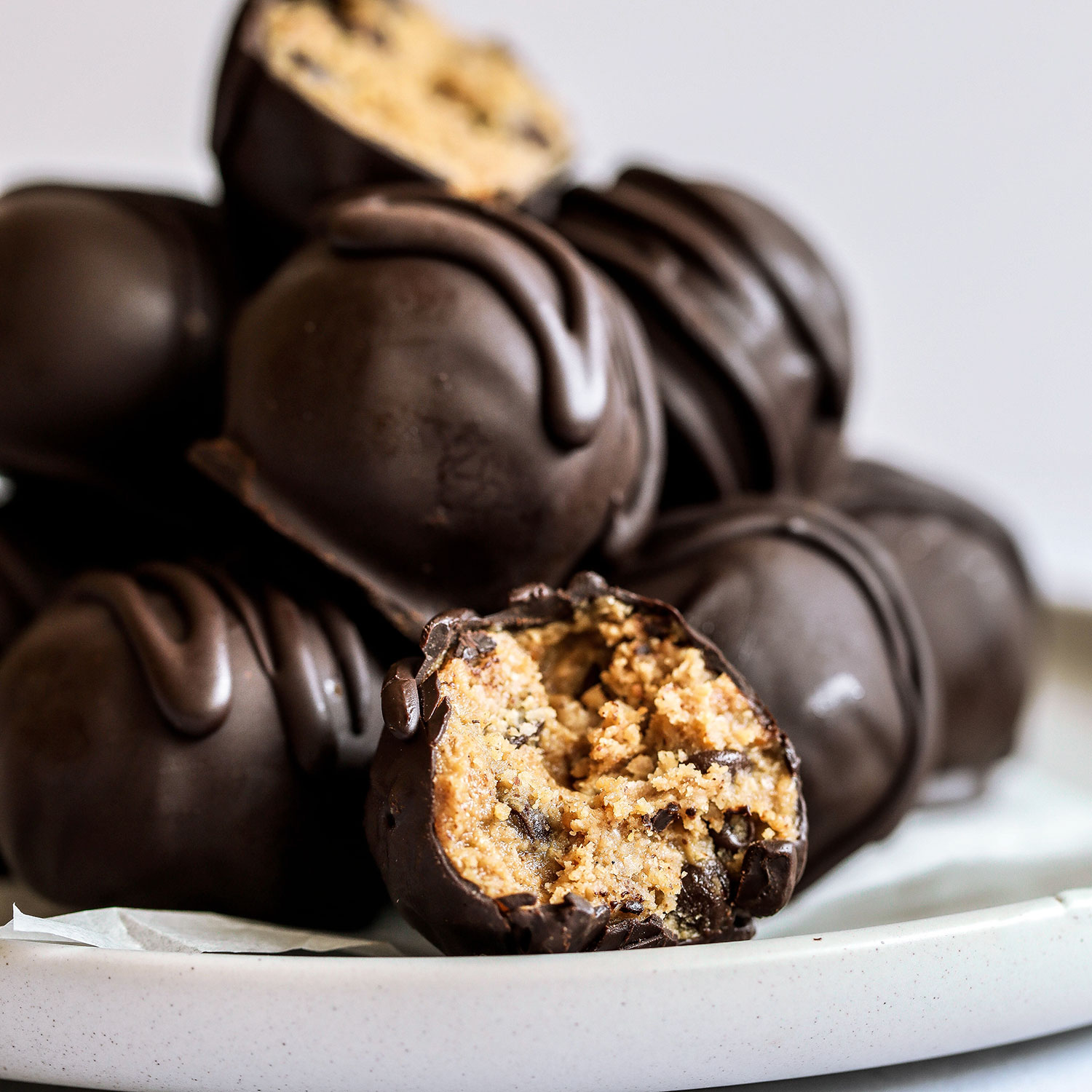 ---
Vegan & Gluten-free Cookie Dough Bites
110g (1 cup) oat flour – blend oats into a fine flour in the food processor. Use gluten-free oats if allergic/intolerant to gluten.
125g (1/2 cup) almond butter (or you can use peanut butter)
3 tbsp maple syrup
1 tbsp coconut oil
1/4 tsp salt
1 tsp vanilla extrat
65g (1/3 cup) dairy-free chocolate chips
150g melted dark chocolate
Method
Mix together the oat flour and salt, then add in the almond butter, maple syrup, coconut oil and vanilla. Mix to combine.
Fold in the chocolate chips, then divide and shape into balls.
Freeze for 30 minutes, then dip each ball into the melted chocolate making sure it's fully coated.
Arrange on a baking tray lined with baking paper.
Refrigerate for 30 minutes or until the chocolate has set.
Enjoy!
---